Table of Contents
Dussehra gift ideas to embrace the festive spirit, the season of triumph over darkness, and the celebration of good over evil, it's the perfect time to express your love, gratitude, and appreciation for your loved ones, employees, and coworkers.
Just as Lord Rama vanquished Ravana, let your thoughtful gestures conquer hearts with our curated Dussehra gift ideas. In this blog, we'll explore a tapestry of creative and meaningful gifts that go beyond the ordinary, ensuring that this Dussehra, your tokens of affection and goodwill shine as brightly as the victory of light over darkness.
Whether it's to convey your love, recognize hard work, or foster workplace celebration, these ideas will help you spread the joy of Dussehra far and wide.
Let's dive into a world of inspiration and meaningful gifting, where every gift is a celebration in itself!
When and why is Dussehra celebrated?
Dussehra is celebrated on the 10th day of the Hindu month of Ashwin, typically in September or October. In 2023, it falls on October 17th. It signifies the victory of good over evil. Here are points that capture the essence of why Dussehra is celebrated:
Epic triumph: Dussehra celebrates the victory of good over evil from the epic Ramayana, where Lord Rama defeated the demon king Ravana, symbolizing the triumph of righteousness over wickedness.
Navaratri prelude: Dussehra follows Navaratri, a nine-night festival celebrating Goddess Durga. The period is filled with prayers, dances, and devotional songs, building up to the grand Dussehra finale on the tenth day.
Cultural diversity: Dussehra celebrations vary by region in India. In the east, like West Bengal, it ends with immersing idols of Goddess Durga. In the north and west, Ramlila performances reenact Lord Rama's life, usually ending with Ravana's effigy burning.
Agricultural significance: Dussehra marks the transition from the monsoon to the harvest season. It's a time for farmers to thank the gods for a good crop, with rituals and cattle decorations, bridging the spiritual and agricultural aspects of life.
Symbolism and renewal: Dussehra promotes self-reflection and renewal. It urges us to face our inner struggles, shed egos, and recognize that, like Rama, we can conquer obstacles with determination and righteousness.
Dussehra is a vibrant mosaic that blends elements of mythology, cultural richness, spirituality, and the bountiful harvest season.
It serves as a powerful reminder that the radiance of goodness invariably conquers the darkness of evil, and every triumph commences with our conquest of inner conflicts. Share well-wishes, fascinating insights, motivational quotes, and meaningful gifts to enhance the delight of Dussehra celebrations.
5 Dussehra gift ideas for loved ones
Dussehra is a festive occasion, and thoughtful gifts can add to the joy of the celebration. Here are 5 unique Dussehra gift ideas for your loved ones:
1. Customized festive hampers
Create a personalized Dussehra hamper that includes a mix of traditional and modern items. You can add sweets, dried fruits, small idols of deities, scented candles, and perhaps a personalized note or card. The key is to tailor it to the recipient's preferences, making it a thoughtful and unique gift.
2. Handcrafted artisanal items
Consider gifting handcrafted items that showcase traditional craftsmanship. This could include hand-painted pottery, handwoven textiles, or intricate hand-carved items. Look for pieces that are not only beautiful but also carry a cultural or artistic significance.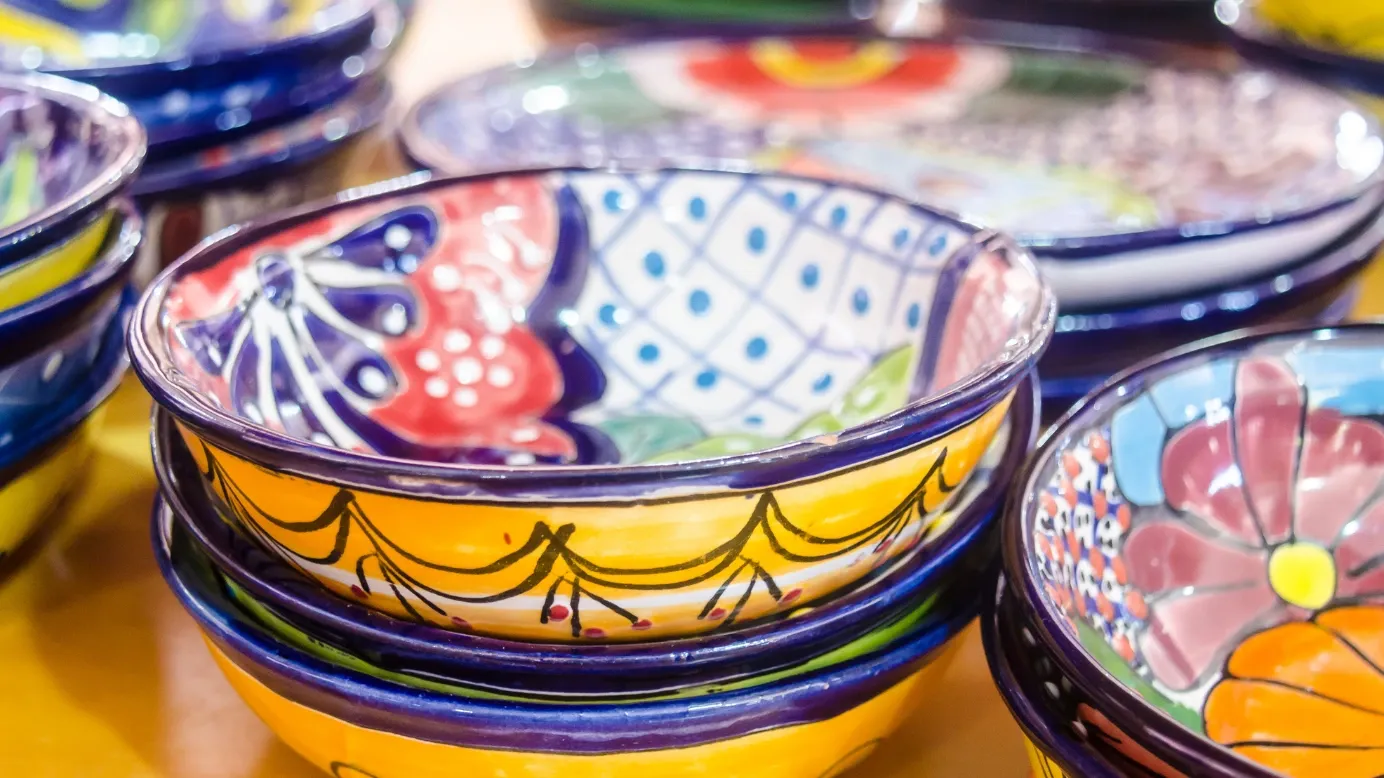 3. Spa vouchers
After the hustle and bustle of festivities, a spa day or wellness experience can be a thoughtful and unique gift. This allows your loved ones to relax and rejuvenate, promoting well-being. Look for spa vouchers that offer a range of services or perhaps a wellness retreat package.
Let's dive into a world of unparalleled relaxation through the SpaFinder gift card by Xoxoday, granting you access to every corner for an experience that is truly exceptional.
4. Ethnic home décor
Gift your loved ones ethnic or traditional home décor items that add a festive touch to their living spaces. This could include intricately designed candle holders, traditional wall art, or beautifully embroidered cushions and throws. Choose items that complement the recipient's home style.
5. Cooking or baking class
If your loved ones enjoy culinary experiences, consider gifting them a cooking or baking class. This could be an opportunity for them to learn new recipes, especially those associated with festive occasions. Look for classes that focus on traditional or regional cuisine to add a cultural touch.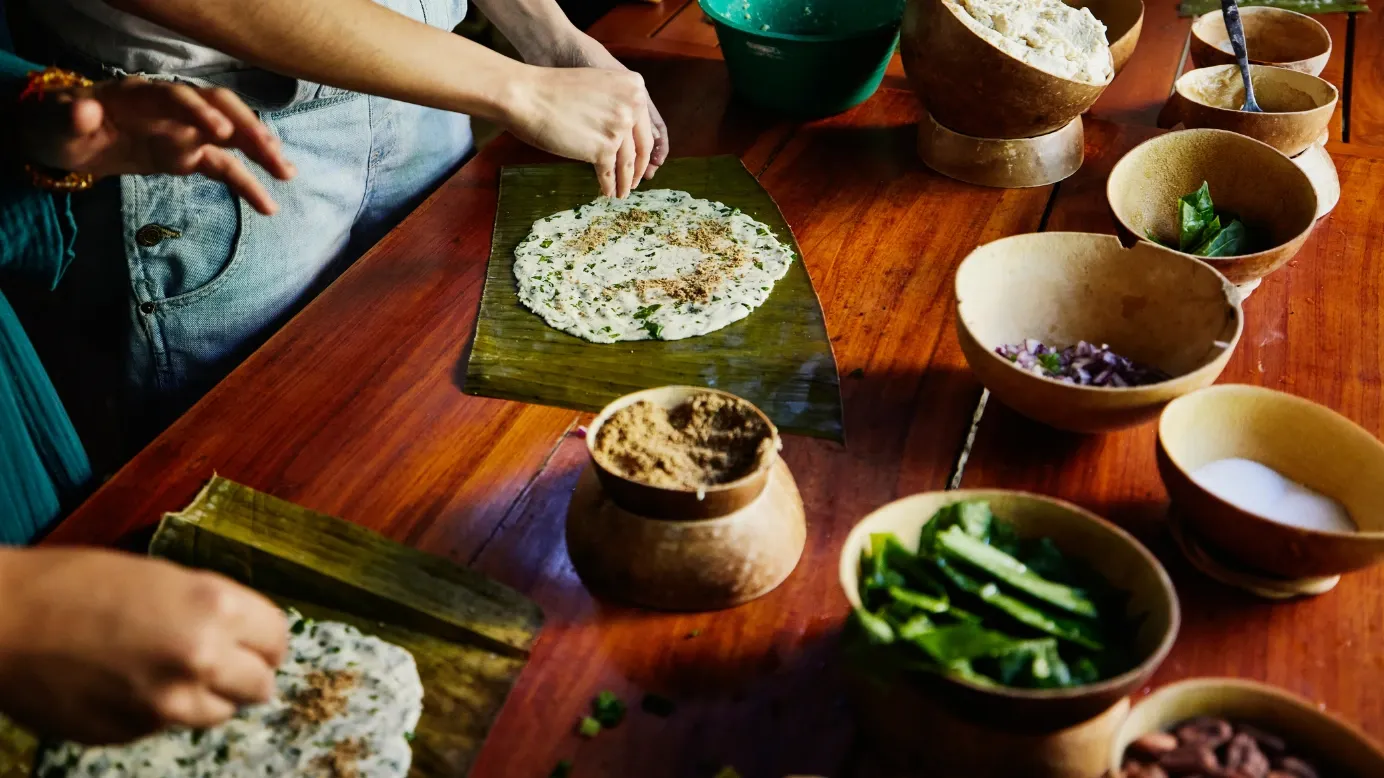 10 Dussehra gift ideas for employees
Here are 10 Dussehra gift ideas for the employees to enhance their celebration:
1. Customized wellness packages
Show your concern for employees' well-being by creating personalized wellness packages. Include items like essential oils, scented candles, stress-relief gadgets, and perhaps a mindfulness app subscription. This thoughtful gift aims to promote relaxation and self-care.
2. Eco-friendly gift baskets
Embrace sustainability with eco-friendly gift baskets. Fill them with reusable water bottles, bamboo utensils, organic snacks, and perhaps a plant. This not only aligns with environmental values but also promotes a healthier lifestyle.
3. DIY sweet treats kit
Foster a sense of celebration and togetherness by providing employees with DIY kits for making traditional sweets or snacks at home. Include ingredients, a personalized recipe, and maybe even a festive apron for a touch of fun.
Experience the joyous tastes of festivities by indulging in the sweetness of Xoxoday's gift cards for the Cheesecake Factory and Dunkin' Donuts, enhancing the flavor of your memorable occasions.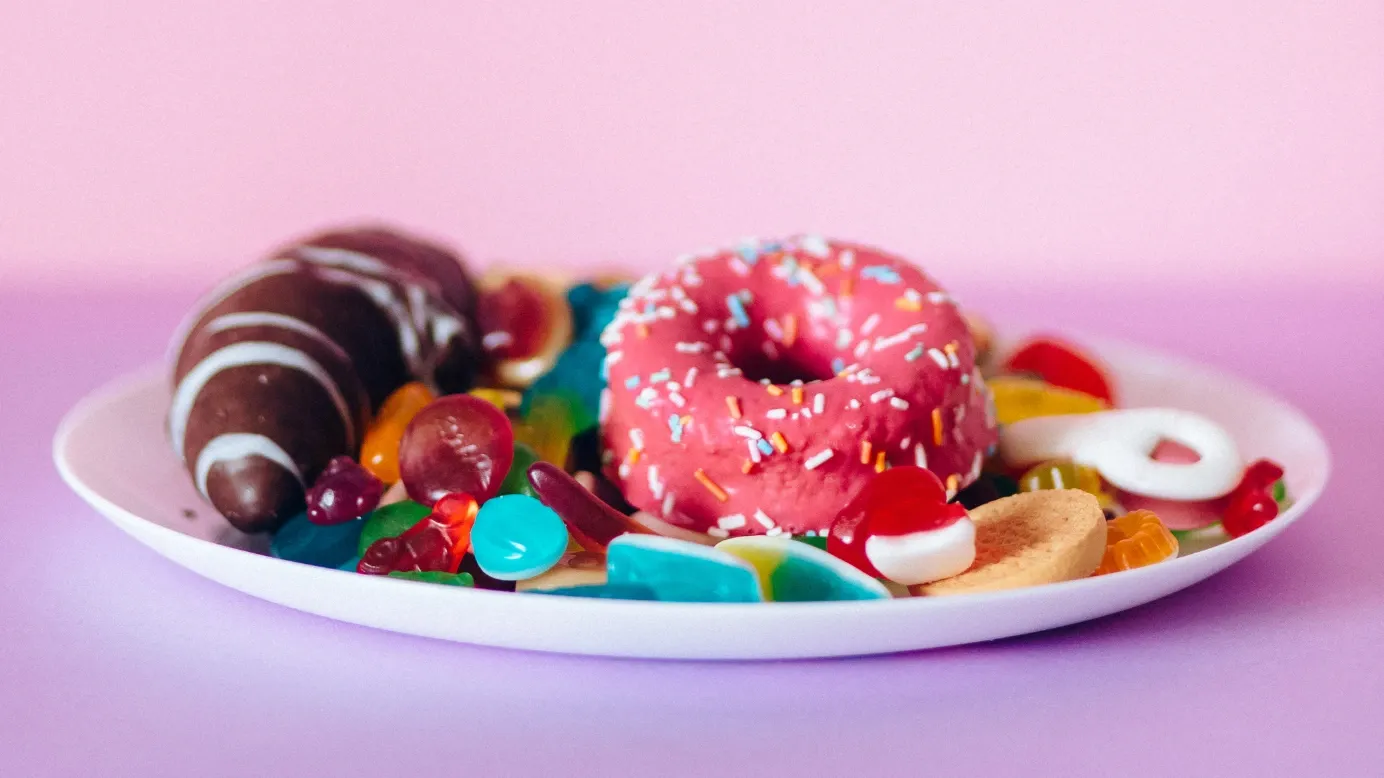 4. Online learning subscriptions
Invest in your employees' growth by gifting subscriptions to online courses or learning platforms. Tailor these subscriptions to their interests or professional development needs, encouraging continuous learning.
5. Personalized desk accessories
Add a touch of personality to the workspace with customized desk accessories. Engraved nameplates, stylish organizers, or personalized stationery can make the work environment feel more unique and special.
6. Virtual team-building events
Foster team camaraderie with virtual team-building events. Consider options like online cooking classes, virtual escape rooms, or interactive workshops. These activities can bring employees together in a fun and engaging way, even if they're working remotely.
7. Gourmet gift boxes
Treat your employees' taste buds with gourmet gift boxes. Curate a selection of local or international delicacies, artisan chocolates, and premium teas or coffees. This gastronomic delight adds a touch of luxury to their celebrations.
You can enhance the joy of the season by presenting extraordinary coffee gift cards from well-known brands like Starbucks, Dunkin', Nescafé, and many more.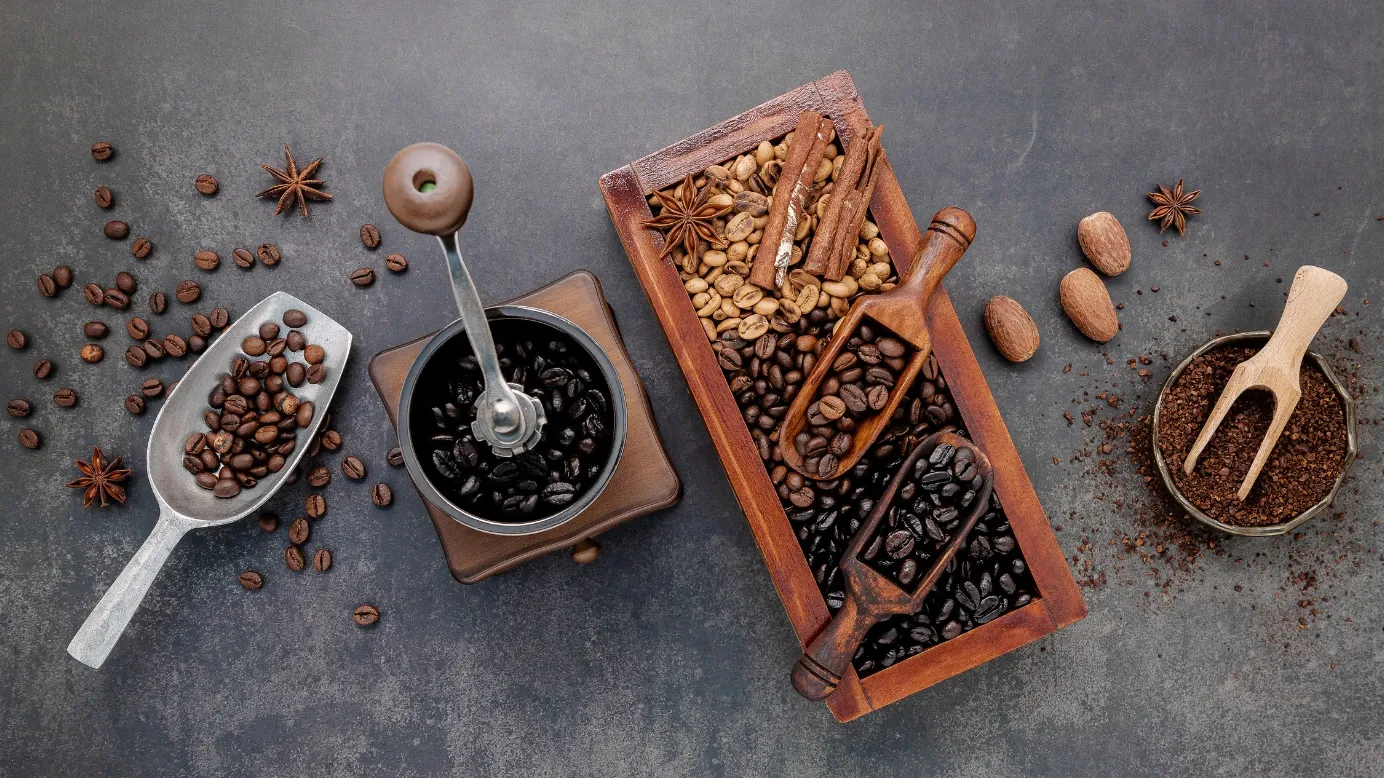 8. Book club starter kit
Encourage a culture of reading within the company by gifting a book club starter kit. Include a selection of books, bookmarks, cozy blankets, and a commitment to kick-start a company-wide book club. This not only promotes intellectual engagement but also strengthens the sense of community.
9. Home office upgrades
Acknowledge the challenges of remote work by providing practical gifts for the home office. Ergonomic accessories, noise-canceling headphones, or stylish desk lamps can enhance the work-from-home experience and show that you care about their comfort.
10. Charitable donations in their name
Show your dedication to social responsibility through charitable donations in your employees' names. Pick a cause aligned with company values or let employees choose. Issue certificates recognizing their contributions, fostering a sense of social impact.
10 Dussehra gift ideas for coworkers
Here are 10 Dussehra gift ideas for your coworkers to spice up their celebration:
1. Handmade festival-themed decor
Elevate the festive vibes by gifting handmade decorations. Consider items like hand-painted diyas, vibrant wall hangings, or intricately designed Rangoli stencils. These personalized touches can add warmth and a sense of celebration to your coworkers' homes.
2. Customized desk plants
Bring nature to their workstations with customized desk plants. Consider quirky planters or pots with their names or initials engraved. This not only adds a touch of greenery to their workspace but also personalizes the gift.
Xoxoday introduces a special Bloem & Plant gift card crafted to enhance your Thanksgiving celebrations, adding a dash of nature and positivity to the lives of your loved ones.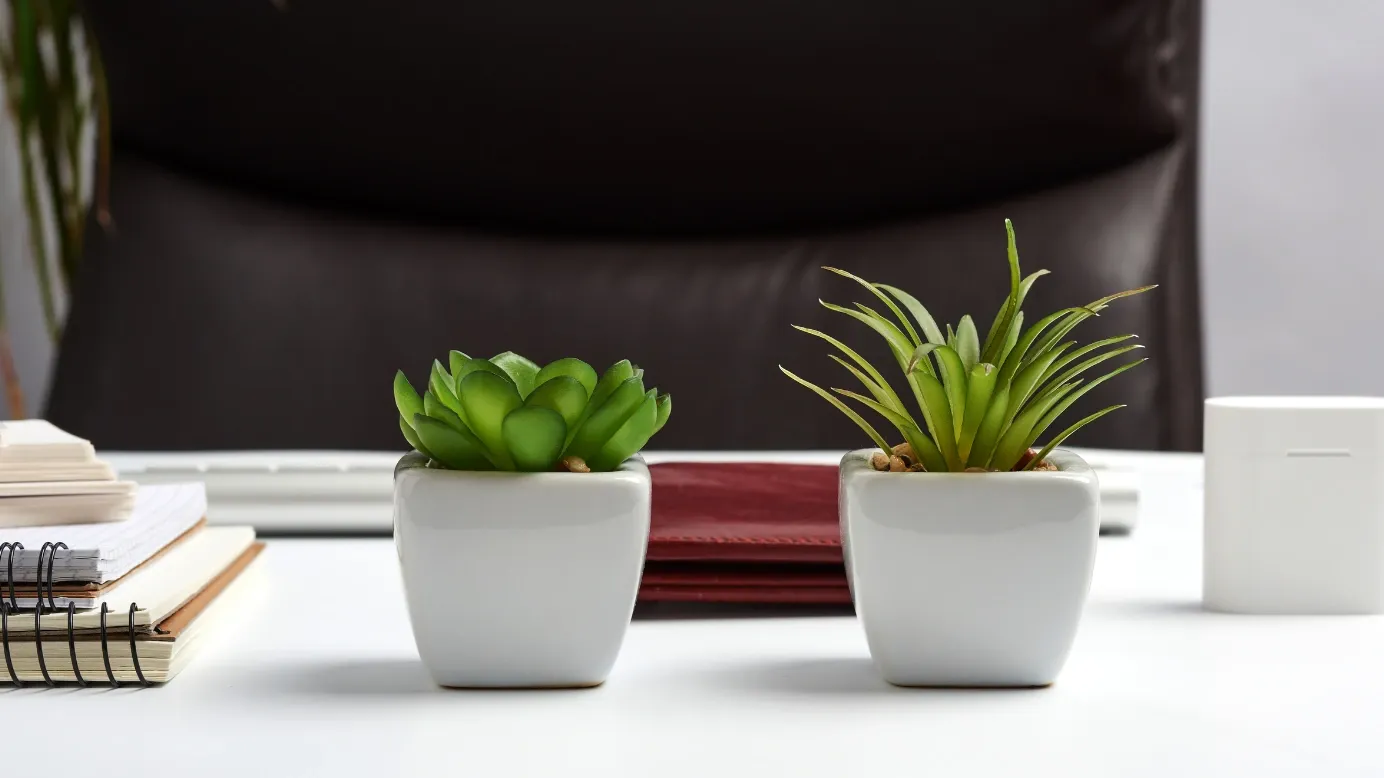 3. Artisanal spice kits
Spice up their Dussehra celebrations with unique spice kits. Curate a collection of handpicked, artisanal spices used in Indian cuisine. Include recipe cards for creating flavorful dishes, offering a delightful culinary experience.
4. DIY snacks hamper
Foster a sense of togetherness by providing DIY snacks hampers. Include all the necessary ingredients for making traditional treats at home, along with a personalized recipe card. This gift encourages a shared culinary experience.
5. Cultural experience vouchers
Gift your coworkers unique cultural experiences. Consider vouchers for attending traditional dance performances, art exhibitions, or even virtual cooking classes. This allows them to immerse themselves in the festive spirit through various cultural activities.
6. Personalized eco-friendly stationery
Support sustainability by gifting personalized, eco-friendly stationery. Customized notebooks, pens made from recycled materials, or planners with their names can add a touch of uniqueness to their work essentials while promoting environmental consciousness.
7. Interactive virtual game night set
Foster team spirit and fun by organizing an interactive virtual game night set. Include online board games or subscription services for multiplayer online games. This gift encourages camaraderie and a relaxed, enjoyable time with colleagues.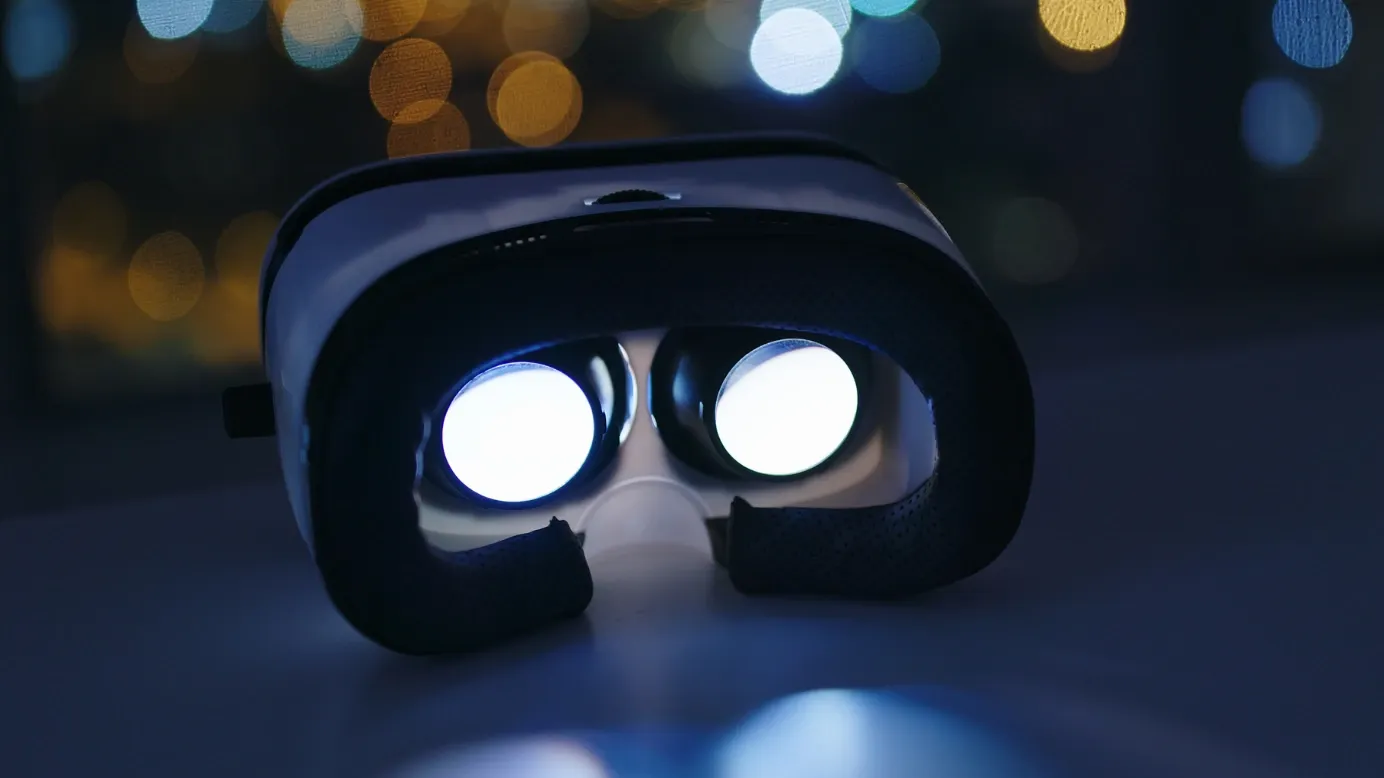 8. Festive cooking class subscription
Inspire culinary adventures by providing subscriptions to virtual cooking classes focused on festive recipes. Your coworkers can enhance their cooking skills and enjoy preparing special dishes during the Dussehra celebrations.
9. Local artisan craft pieces
Showcase appreciation for local artistry by gifting unique craft pieces. Handmade pottery, traditional textiles, or intricate artwork from local artisans add a touch of cultural richness and authenticity to their living spaces.
10. Digital gift cards for self-care services
Prioritize their well-being by offering digital gift cards for self-care services. This could include subscriptions to meditation apps, online fitness classes, or spa services. This thoughtful gift promotes relaxation and self-care during the festive season.
Conclusion
As we approach the culmination of our Dussehra gift-giving journey, we hope these ideas have sparked your imagination and filled your heart with the warmth of festive joy.
Remember, the essence of Dussehra is not only in the exchange of gifts but in the love, respect, and appreciation they symbolize. Whether you choose to surprise your loved ones, uplift the spirits of your employees, or strengthen the bonds with your coworkers, the intention behind your gift is what truly matters.
May your Dussehra be a time of togetherness, kindness, and the triumph of goodness in all aspects of life.
Happy Dussehra, and may your celebrations be as brilliant as the victory of light over darkness itself!
---