Table of Contents
Durga Puja gifts for the auspicious festival, it's time to extend heartfelt gestures to our corporate family. Choosing gifts that resonate with meaning and thoughtfulness can elevate the celebration to a whole new level.
In this guide, we'll explore a curated selection of meaningful Durga Puja gift ideas that go beyond the ordinary, aiming to spread joy and blessings among colleagues and business associates. These thoughtful tokens are not only expressions of gratitude but also carry the spirit of unity and prosperity that Durga Puja embodies.
Promote a joyous atmosphere within the corporate community by incorporating entertaining activities, inspiring quotes, heartfelt messages, thoughtful gifts, and well-wishes.
Come explore with us Durga Puja gifts that will leave a lasting impression and foster stronger connections within your corporate community during this auspicious occasion.
Why is Durga Puja celebrated?
Durga Puja is celebrated to honor and pay tribute to the Goddess Durga, who symbolizes divine feminine power and represents the victory of good over evil.
Its purpose lies in expressing devotion, seeking blessings, and commemorating the triumph of Durga over the buffalo demon Mahishasura, signifying the victory of righteousness over malevolence.
The history of Durga Puja dates back to ancient Hindu mythology, where it is believed that the goddess was invoked by Lord Brahma, Lord Vishnu, and Lord Shiva to vanquish Mahishasura, who had become nearly invincible.
This event is celebrated annually during the festival of Durga Puja to commemorate the goddess's divine intervention and celebrate her supreme power.
10 Durga Puja gifts for investors and business partners
Here are 10 Durga Puja gifts for investors and business partners:
1. Customized Puja hampers
In the spirit of the auspicious occasion of Durga Puja, meticulously curated hampers that embodies the essence of tradition and reverence. Nestled within this thoughtfully assembled collection are treasures that speak volumes of our appreciation for your invaluable partnership.
2. Festive wear vouchers
This festive season, surprise your business partners exclusive festive wear vouchers. Unwrap the gift of style and elegance as you explore a curated selection of traditional and contemporary attire that perfectly complements the celebratory spirit.
For instance gifting them with gift cards like lifestyle gift card, W and many more.
3. Luxury tea and coffee set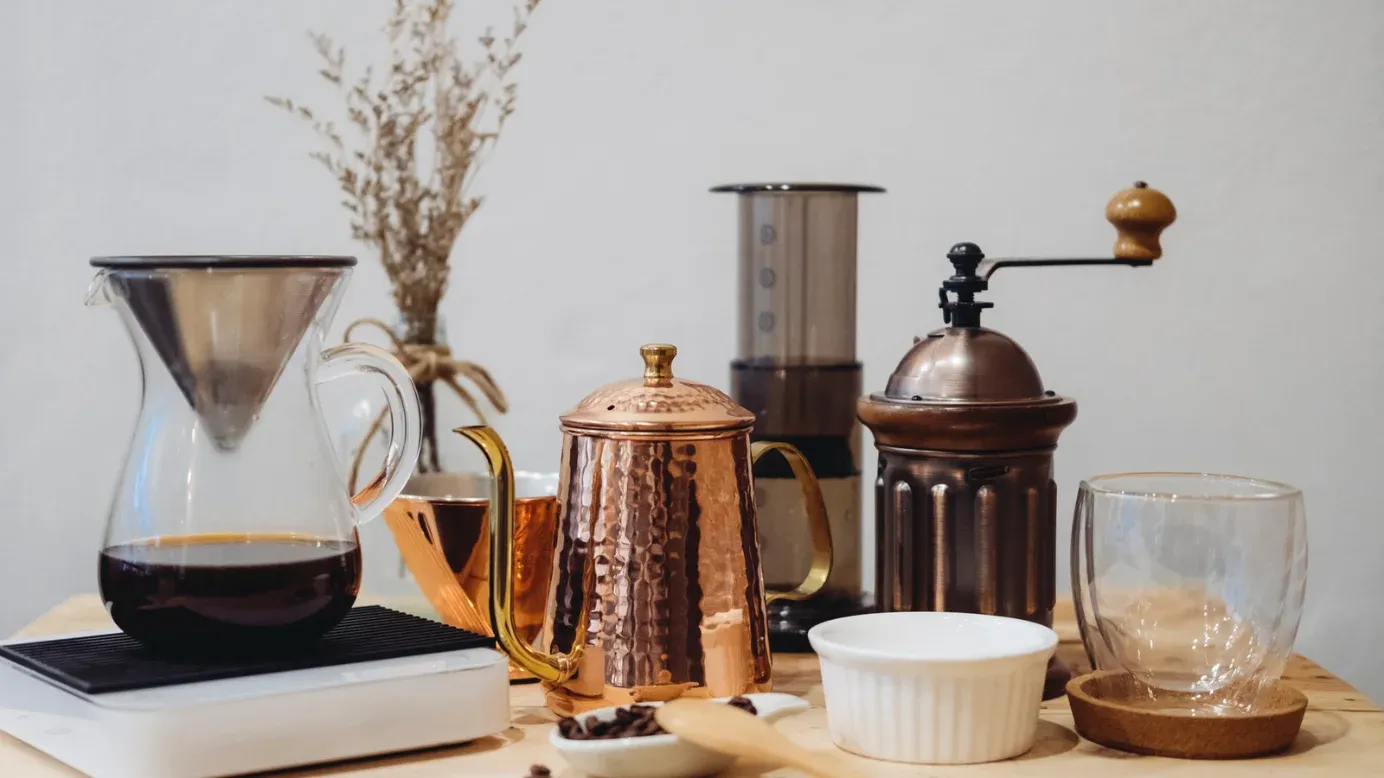 As the joyous occasion of Durga Puja approaches, it's the perfect time to express gratitude and strengthen professional relationships with your esteemed business partners and investors. This year, consider gifting them a truly exceptional token of appreciation - a luxury tea and coffee set. This exquisite present transcends the ordinary, embodying sophistication and refinement.
4. Designer scarves or shawls
Opt for designer silk scarves or cashmere shawls, as they are versatile and add an elegant touch to any outfit. These accessories not only provide warmth but also exude sophistication. Seek out esteemed fashion brands like Hermès or Burberry for their exceptional designs and high-quality materials.
5. Durga Puja recipe collection
A specially curated recipe book containing authentic Durga Puja dishes such as khichuri and sandesh enables the recipient to delve into the culinary traditions of the festival. They can experiment with crafting these cherished delicacies and relish the tastes synonymous with the celebration.
6. Silver coin with Durga engraving
A silver coin embellished with an intricately engraved image of Goddess Durga is a revered token, symbolizing strength, protection, and divine blessings. This precious memento holds great significance, especially during the auspicious occasion of Durga Puja.
7. Charitable donation in their name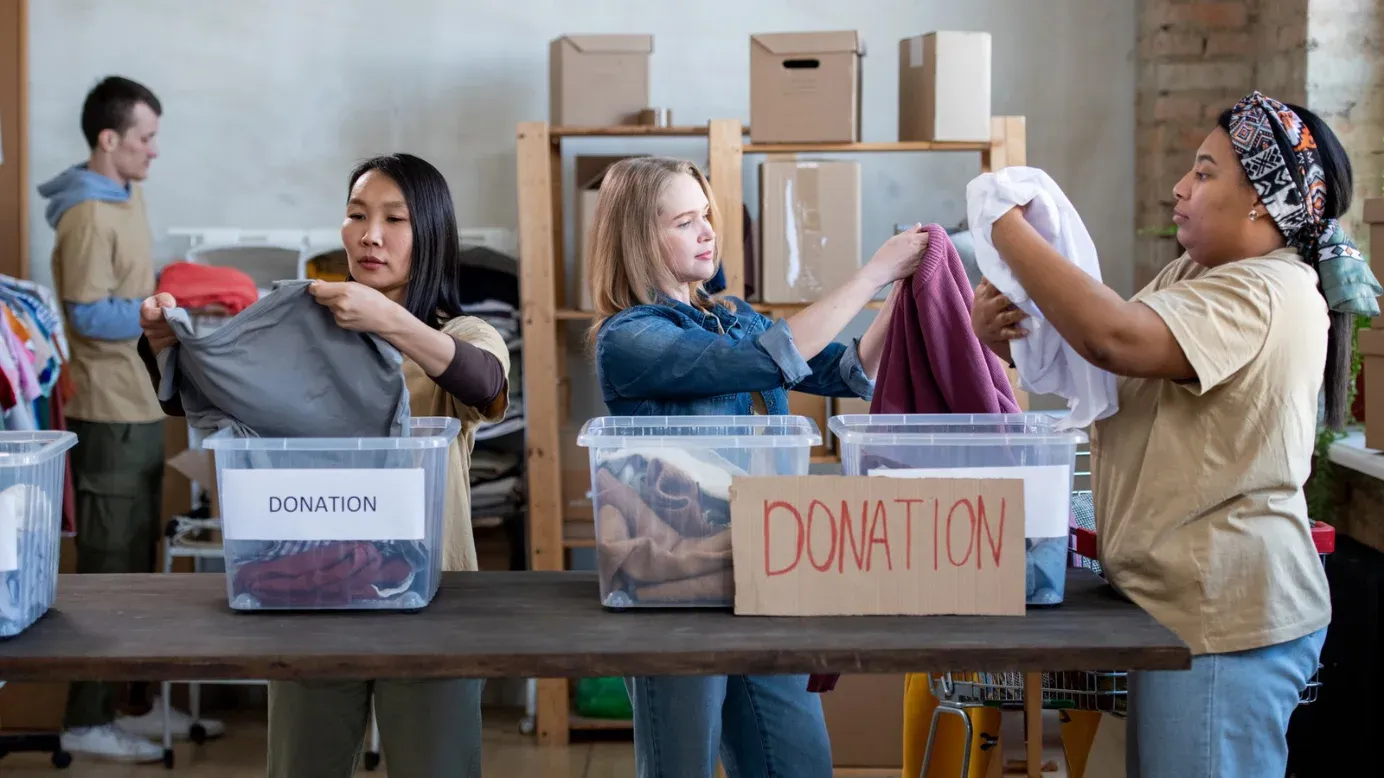 Making a charitable donation in their name during the auspicious occasion of Durga Puja is a heartwarming gesture. This act not only honors their values but also contributes to the greater good, embodying the spirit of compassion and giving that defines this special festival.
8. Fragrances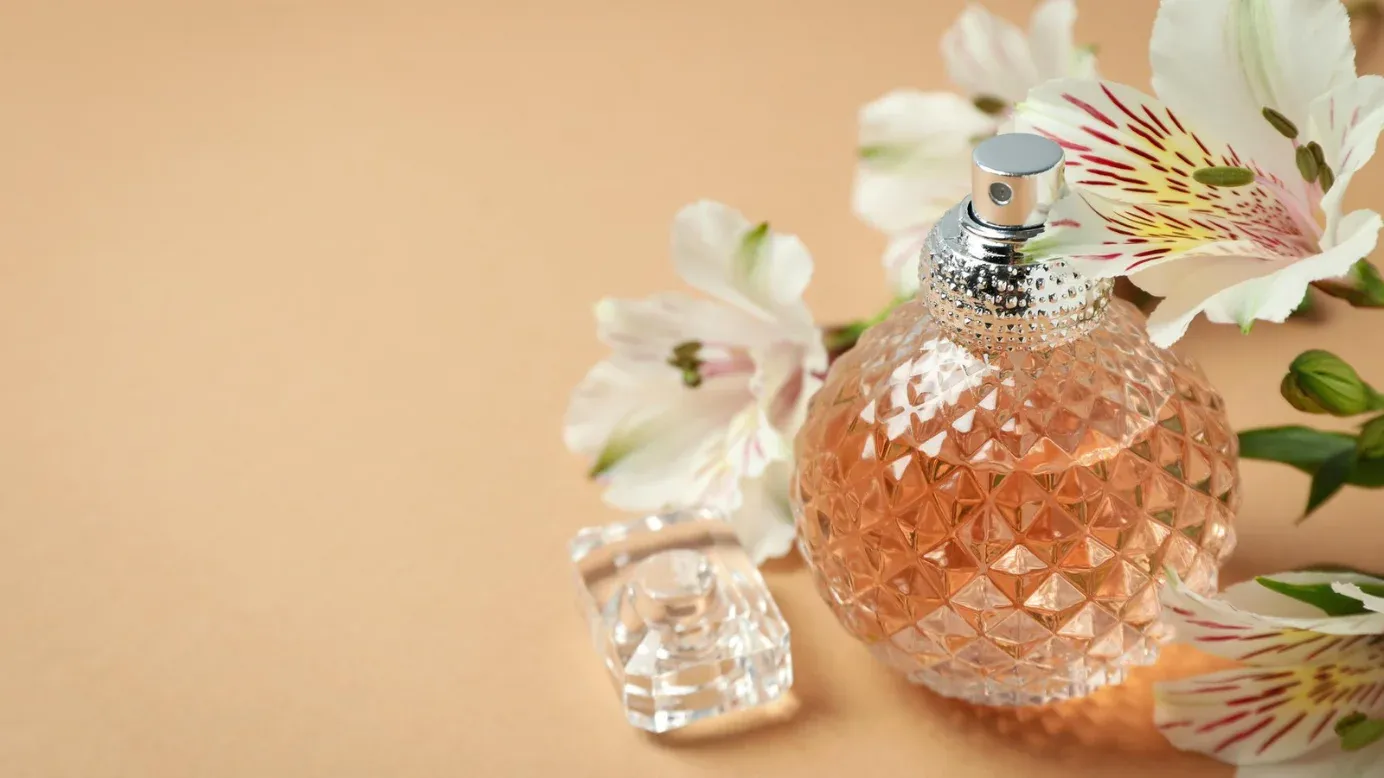 A fragrance is a deeply personal and emotionally resonant gift that can stir memories and feelings. Think about giving a designer fragrance gift set from a renowned brand. These sets typically include a bottle of luxurious perfume or cologne, accompanied by complementary scented items like body lotion or shower gel. The packaging is usually artistically crafted, enhancing the overall elegance of the present.
9. Customized jewelry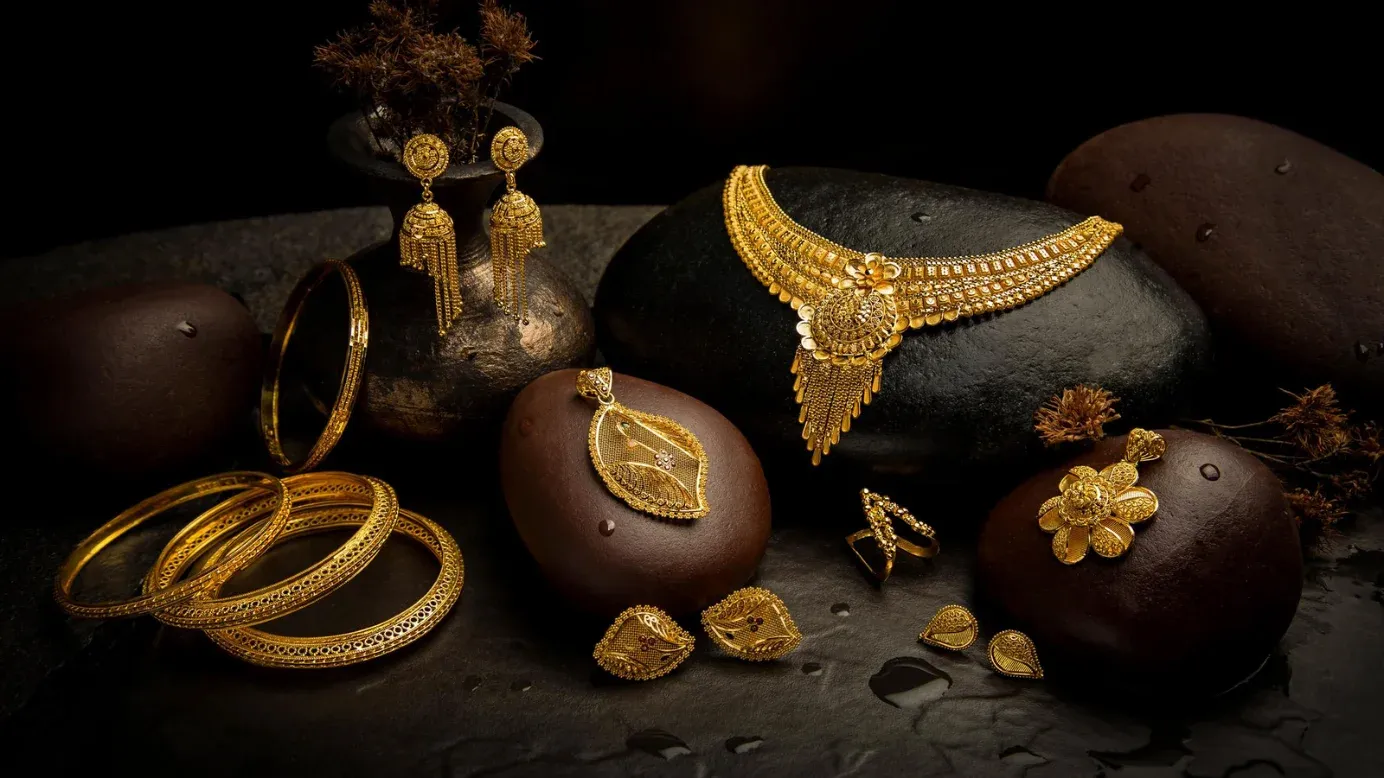 Adding jewelry to an outfit always brings an element of sophistication, and when it's personalized, it becomes even more meaningful. Consider gifting a custom-made necklace, bracelet, or pair of earrings engraved with the recipient's name or a heartfelt message. This thoughtful touch demonstrates the extra care and effort you've put into their present.
Additionally, delve into a realm of luxurious jewelry options with Xoxoday's curated gift card collection, showcasing esteemed brands like Tanishq, Giva, Malabar, SWAROVSKI, and many more.
10. Cooking appliances
Presenting cooking appliances is a thoughtful gesture that not only recognizes their essential contributions but also enhances their quality of life.
Whether it's state-of-the-art kitchen tools that simplify cooking or high-end appliances that elevate culinary experiences, each of these items symbolizes the innovative and progressive spirit shared in your partnership.
10 Durga Puja gifts for design team
10 Durga puja gifts for design team:
1. Customized sketchbooks
Gift them with custom-made sketchbooks that feature their names or the design team's logos prominently on the cover. This gesture fosters creativity and provides a useful means for jotting down ideas.
2. Artisanal stationery set
Curate a set of high-quality, artisanal stationery items like handcrafted pens, unique paper, and custom-made notebooks. This adds a touch of sophistication to their workspace.
3. Design-themed tote bags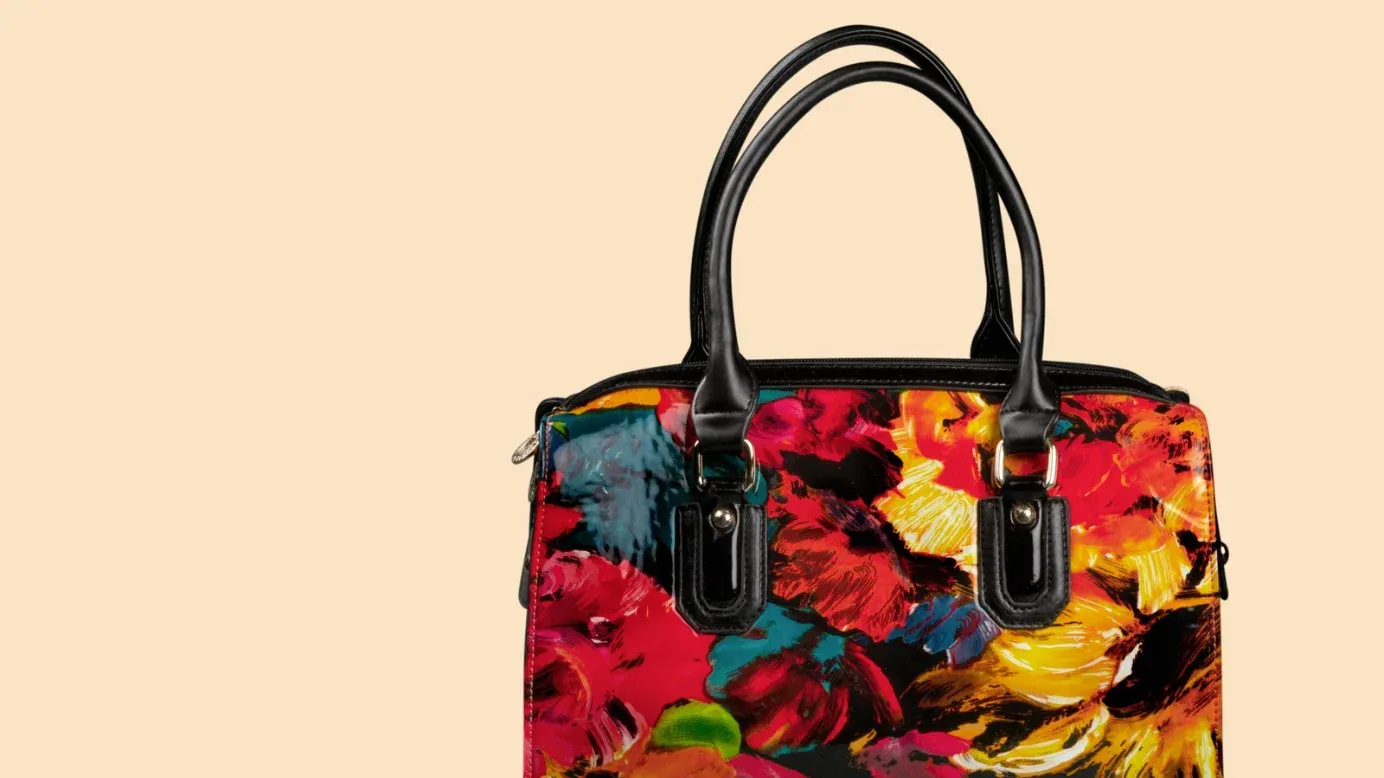 Gift tote bags featuring artistic and design-related prints. These can be both functional and inspirational for carrying design materials or personal items.
4. Digital drawing tablets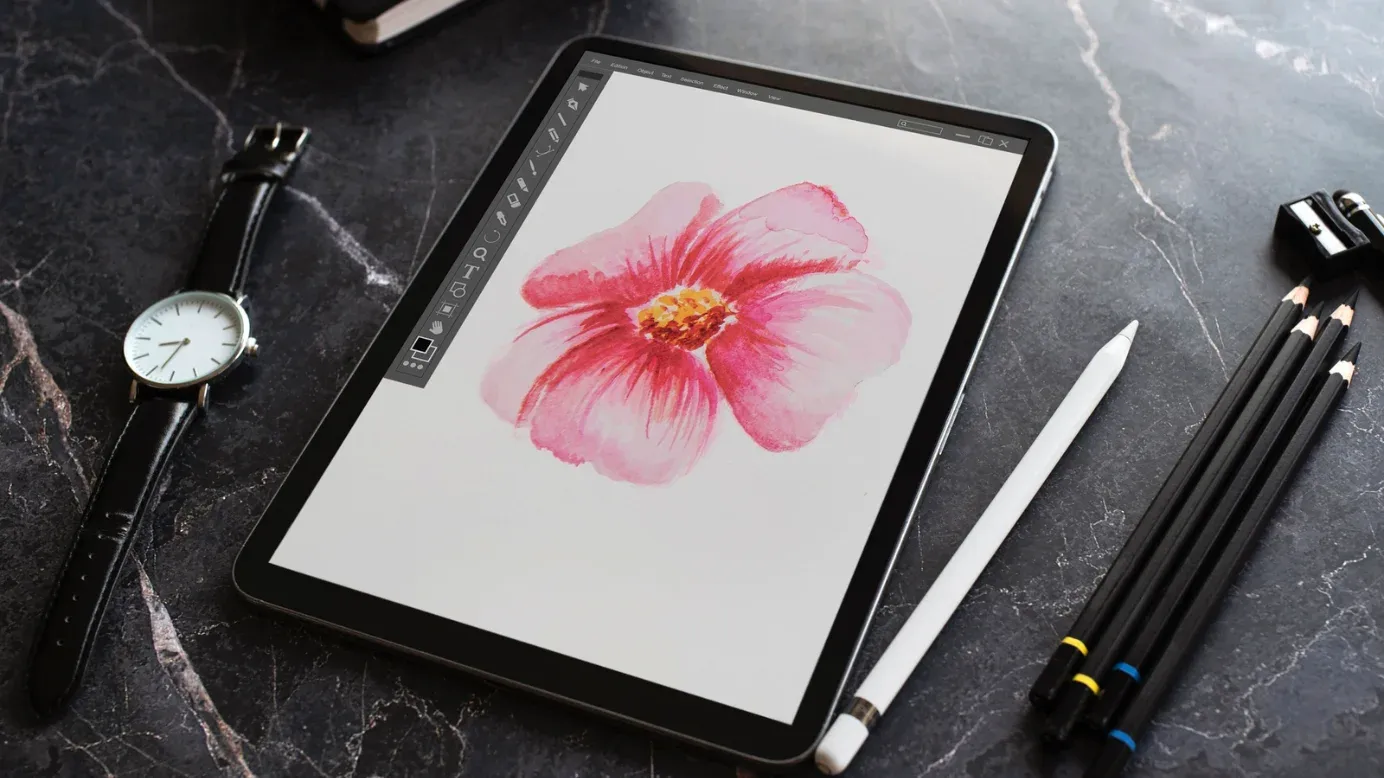 Consider providing high-quality digital drawing tablets for team members who work on digital design projects. This can greatly enhance their workflow and creative capabilities.
5. Design-related books
Select books on design theory, influential designers, or books that offer creative inspiration. This can be a valuable addition to their personal or office library.
6. Customized design prints
Celebrate your design team's ingenuity and achievements with customized design prints that are exclusively theirs. These bespoke prints serve as a visual testament to their creativity and hard work. Consider commissioning artwork or posters that capture the essence of their accomplishments and collaborative efforts.
7. Art supplies gift basket
Enhance your Durga Puja gifting this season by recognizing the significance of a premium art stationery gift card for your esteemed design team. Presenting them with top-notch stationery is a testament to their ingenuity and commitment, a gesture of gratitude for their valuable contributions.
Opting for a WHSmith Gift card would be an excellent decision in this regard.
8. Home decor
During Durga Puja, individuals take delight in decorating their homes with great care, choosing unique and captivating home decor pieces to elevate their interiors.
Therefore, presenting the Design team and other staff members with exquisite home decor items such as paintings, lamps, scented candles, or spiritual symbols enables them to adorn their surroundings with unmatched elegance and beauty, fostering a genuinely enchanting atmosphere.
9. Online design course subscriptions
During Durga Puja, ignite your design team's inspiration by gifting them online creative workshops. These workshops provide a special chance for your team to improve their abilities, acquire new methods, and obtain novel viewpoints—all within the convenience of their own workspace.
Much like Durga Puja illuminates the path ahead, these workshops illuminate inventive design ideas, fostering creativity and teamwork.
10. Wellness and skincare kits
Elevate the spirit of self-care and indulgence during the festive by gifting your employees with luxury skincare or beauty sets from well-established brands.
These sets typically feature high-end creams, serums, masks, and cosmetics, bringing a touch of luxury to their everyday regimen. Prioritize products recognized for their top-notch quality, efficacy, and beautifully designed packaging.
Conclusion
Selecting the perfect gift for Durga Puja is a thoughtful gesture that carries great significance. Whether it's a token of appreciation, a symbol of blessings, or an expression of gratitude, the right gift can enhance the spirit of unity and celebration during this auspicious occasion.
From traditional offerings to personalized gestures, each gift embodies the essence of Durga Puja and fosters a deeper connection with loved ones and associates. May these gifts serve as a conduit for spreading joy, blessings, and the divine energy that Durga Puja represents.
---