Choosing thanksgiving gifts for clients is a challenging task. No matter whom you choose as the recipient of your generosity, you will always be uncertain, even if you are a close family member or friend. This should, however, be relatively straightforward for customers or clients.
By gifting to clients, you not only seem thoughtful but also remind them how much you care about them. No matter how big or small the gift might be, the mere action of gifting selflessly drives every person on the other way to help you out every time.
Gifting on occasion is an opportunity to develop meaningful business with your clients by giving them a valuable and thoughtful thanksgiving gift. Your business clients will appreciate Thanksgiving gift baskets and other holiday gifts, leaving a lasting impression of gratitude.
The following thanksgiving gifts will speak louder to your clients than the occasional monetary gestures this holiday season.
Unique Physical Thanksgiving Gift Ideas for Clients
Pick a gift from the below list of great and thoughtful thanksgiving gifts for clients and surprise your client.
1. Handwritten Notes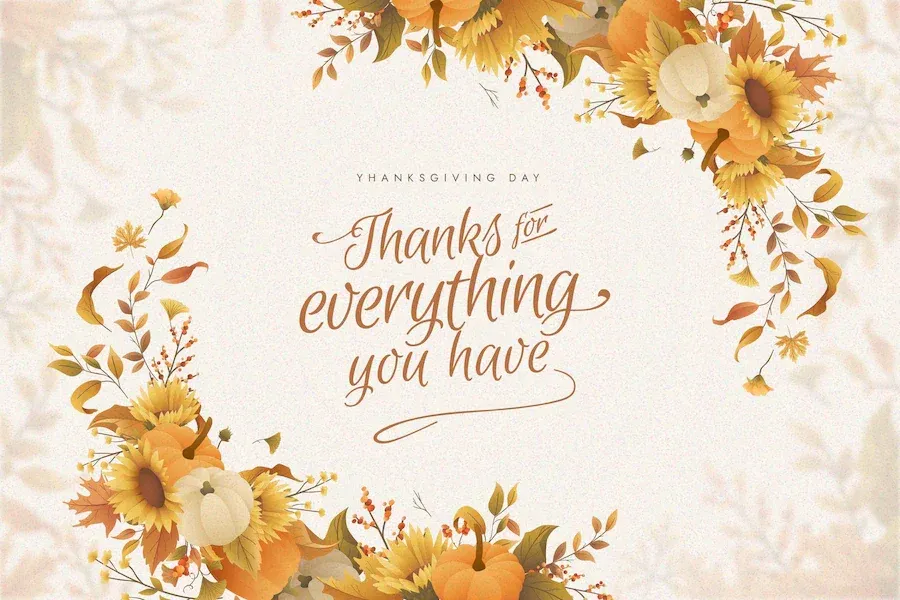 Handwritten cards are powerful and never underestimate their power. You proved that you spent the time thinking and writing out what you needed to say. Make sure your card is just as beautiful as your note!
2. Personalized "Thankful For You" Fall Cards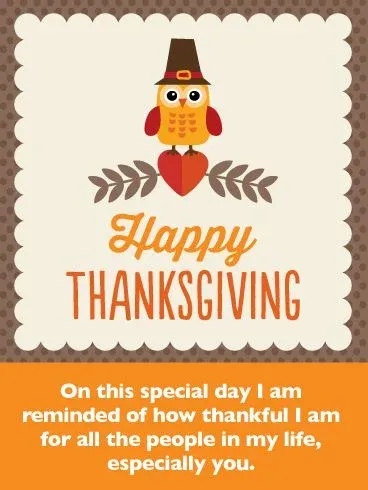 Make sure you remember your clients this Thanksgiving! With these sweet and thoughtful cards, tell them what you love about them (or remind them about your first impressive business meet). Writing something meaningful inside will only take a few minutes. Still, the impact will last a lifetime and improve your business relationship.
3. Thanksgiving Candy Bar Wrappers
These cute Thanksgiving candy bar wrappers will make any candy look adorable! Thanksgiving candy bar is a fun and easy gift that you can place inside someone's locker, desk, or car. Your clients will appreciate simple gifts like this for their thoughtfulness.
4. "Thankful for You" Candle
These are unique and beautiful candles made of ceramic and matte! You can give them as a gift to your clients or customers; they will smell delicious and bring a smile to their faces and homes.
5. Self-Heating Ceramic Mug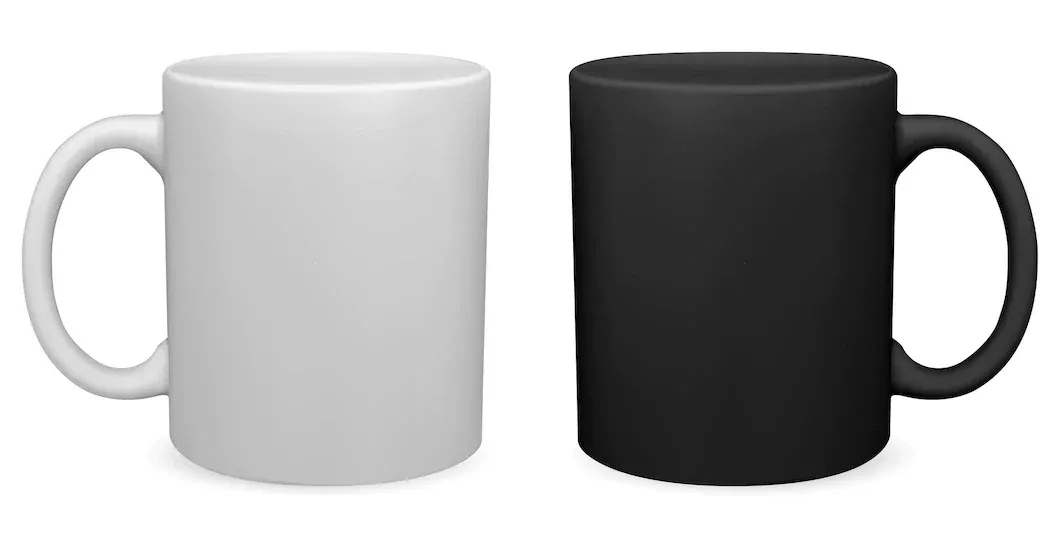 Self-heating ceramic mugs are so pretty by themselves, but when they try them out, they find out what they can do! Perfect for clients who drink lukewarm coffee all day, this mug keeps it piping hot instead. Moreover, they can charge their phones as well! Gift a self-heating ceramic mug this Thanksgiving and make this gift memorable for your client daily.
6. Cold Brew Sampler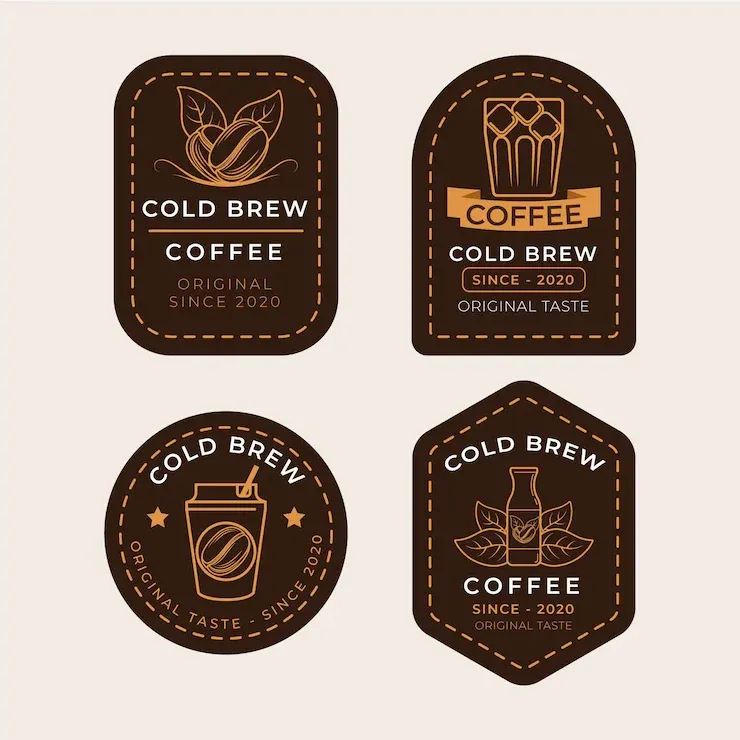 This variety pack of Explorer Cold Brews features 12 oz bottles of varying caffeine levels, making it perfect for coffee addicts. The sampler packs would be a great option to gift as the receiver can buy in bulk, whichever they like the most. Moreover, the samplers are customizable & can even send in packets of the best coffees.
7. Gourmet Food Gifts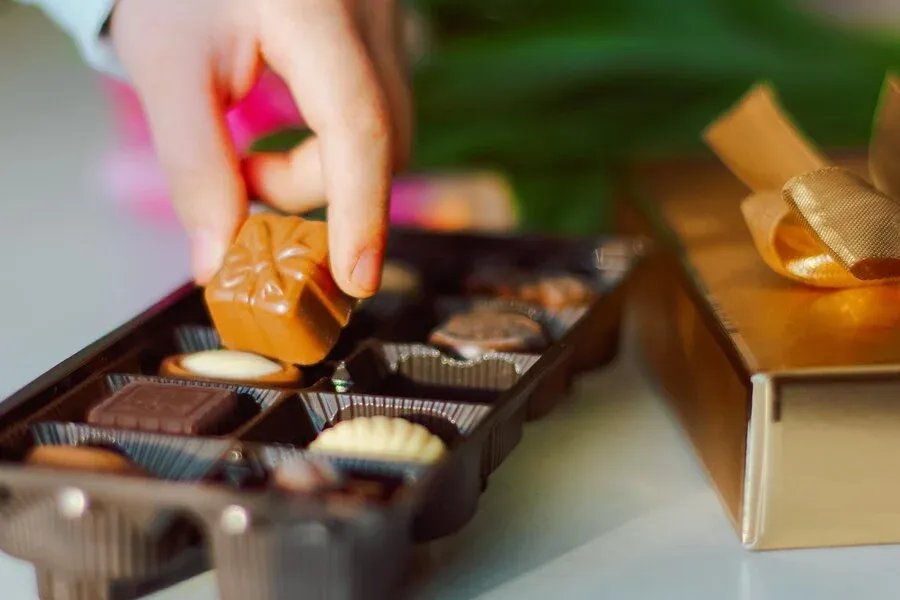 Every gourmet or gift box contains products from various local and international brands that complement each other based on the theme, whether sweet or savory, healthy gourmet food, etc. This Thanksgiving, give your customers a Gourmet Food Basket.
8. Golf Balls and Tees with Your Logo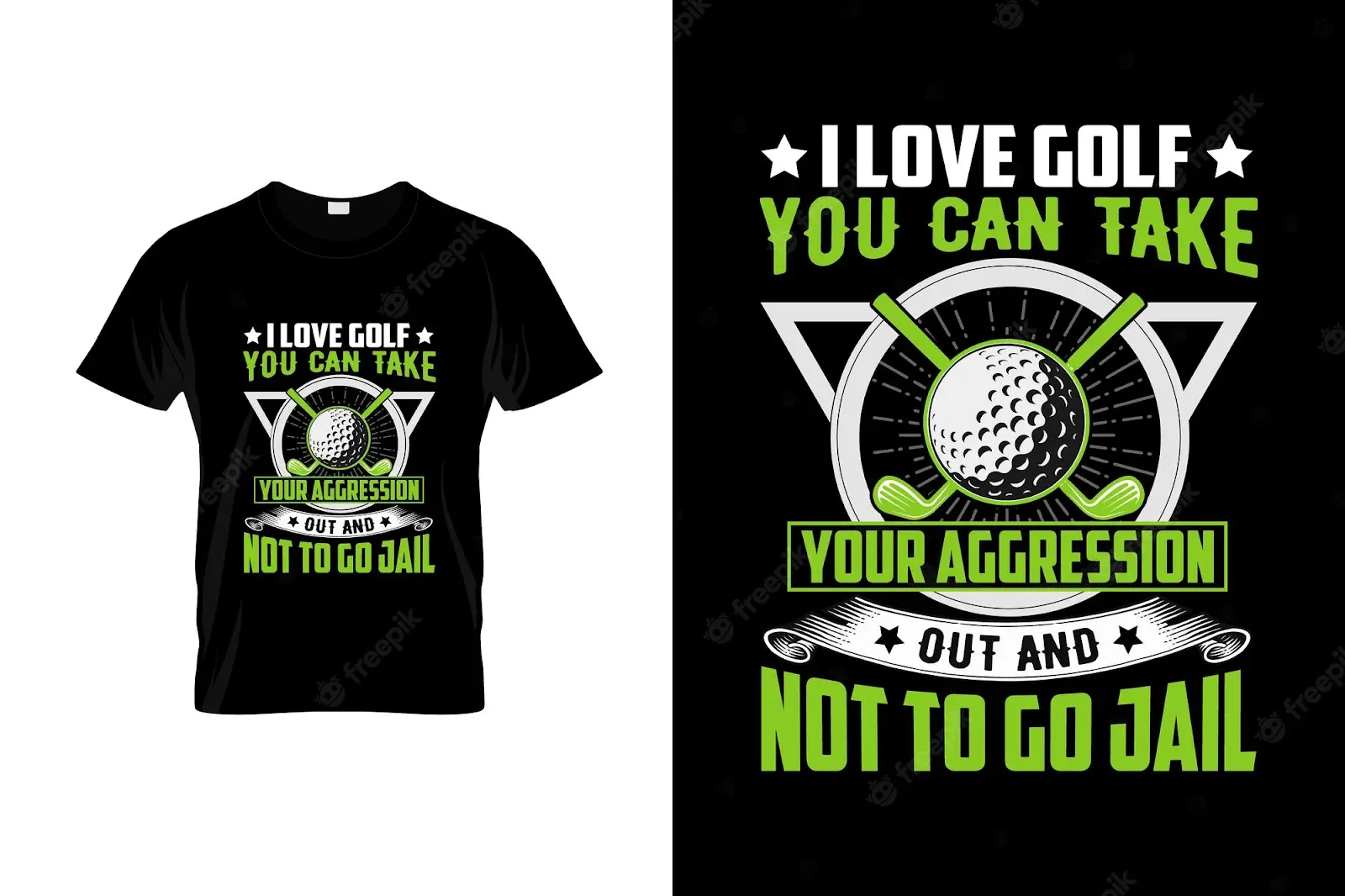 Your golf enthusiast client will love receiving these customized golf balls and tee boxes, with tees, golf balls, and extra goodies. Make sure to print your logo on these, reminding your client whenever he uses it.
9. Kindle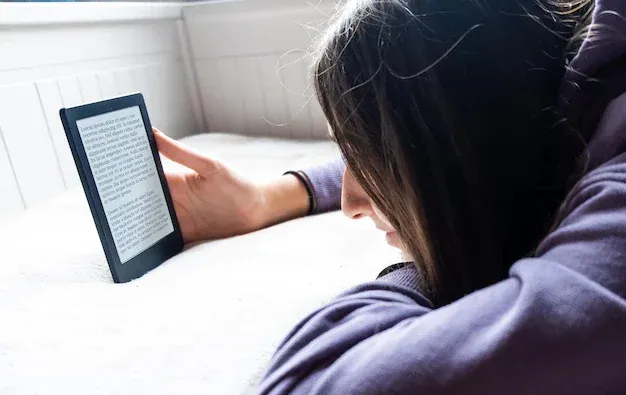 It will not take long for the bookworm client to thank you endlessly after receiving a brand-new Kindle e-reader. If you're feeling adventurous, you can download a few books they've mentioned previously.
10. Online Classes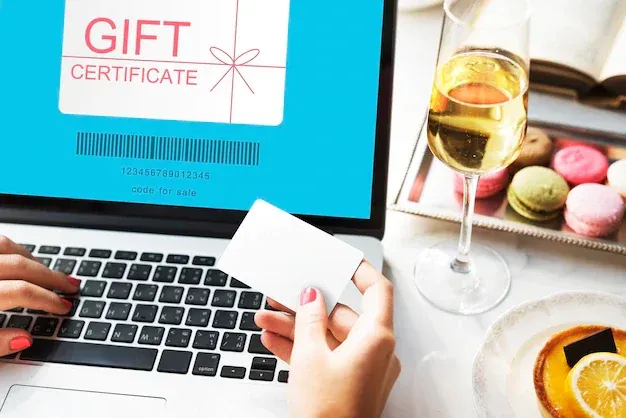 Gift this thanksgiving an online class like a cooking class, fitness class, or other workshop types online. If your client is tech-savvy, you can gift your client some Udemy or Coursera classes.
11. Headphones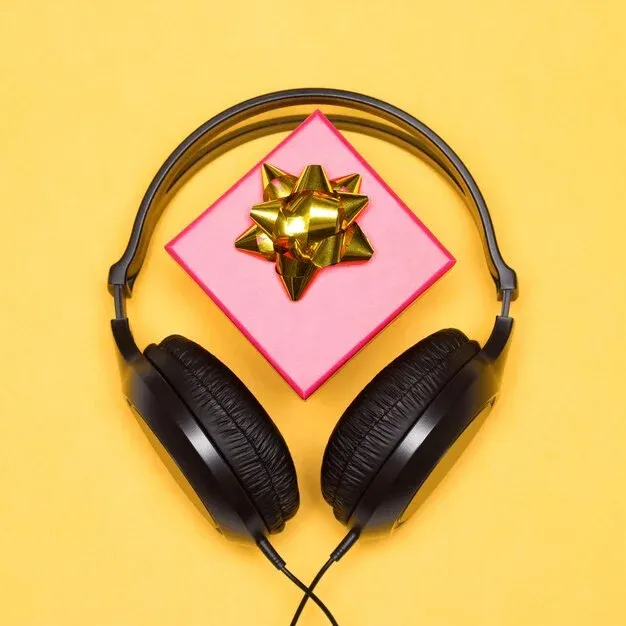 A good pair of headphones is a popular gift because everyone needs them for traveling, muting background noise, or listening to good music. Your client will appreciate this thanksgiving gift, which will be memorable and valuable for them.
12. Happy Thanksgiving, Cookies Basket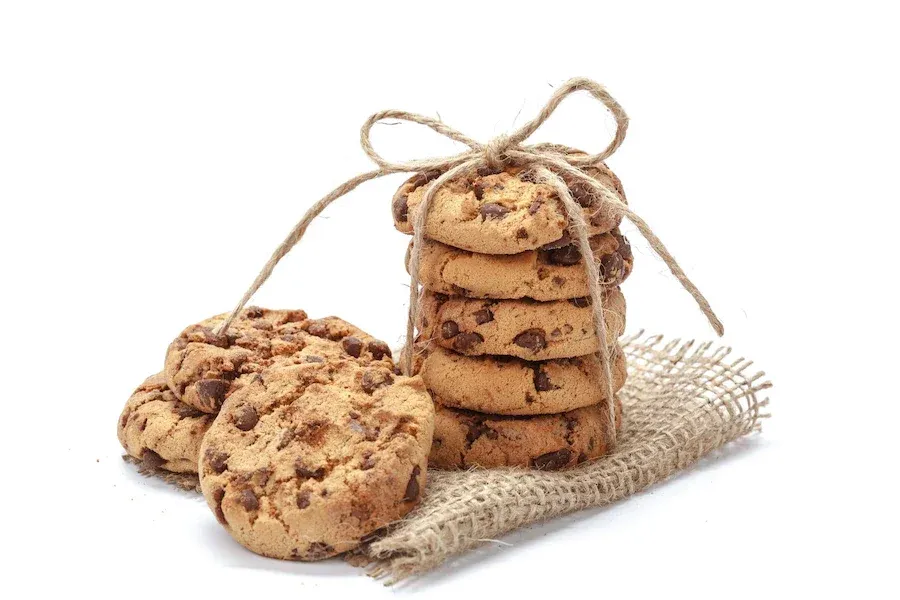 If you do not have a knack for baking, that is okay! The Thanksgiving basket will be delightful anyway, with delicious cookies in it. Your client will be delighted when you show up at the door with freshly baked and hand-decorated cookies.
13. Box of Treats and Toys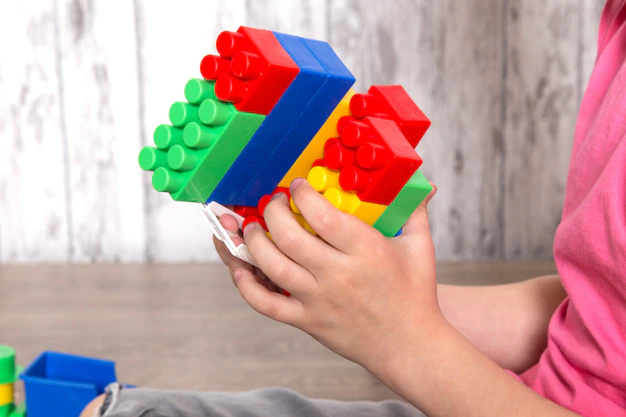 A box full of toys or treats for children could spread smiles within no fractions. And who doesn't love to pamper kids? The toys can be personalized according to age or interests. Gifts like these always prove to be helpful to your client's family. Offer toys, books, and other treats that can be shared among family members. Happy Thanksgiving!
14. Personalized Nice Jacket with Your Logo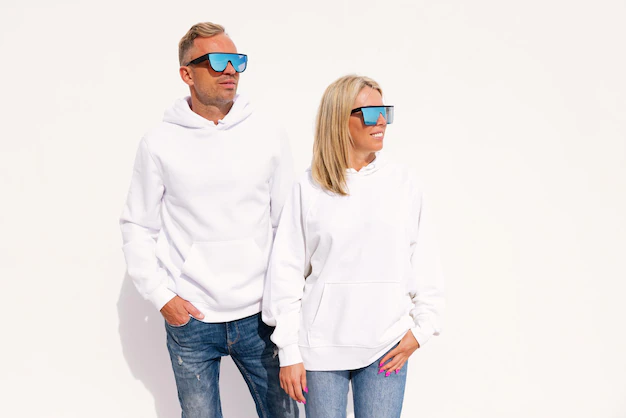 The winter season is approaching, so send your customers a personalized jacket with your company logo or even print your brand and the customer's name. Make your customers happy by creating innovative designs and prints.
15. Custom Water Bottles and Bags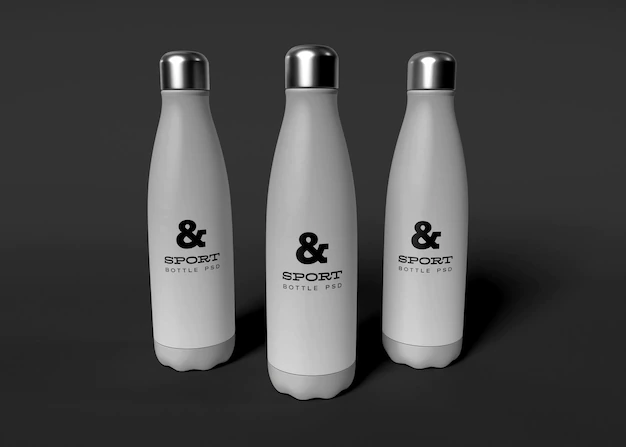 Feature the logo or initials of your company on a customized water bottle to keep your client hydrated and to advertise constantly. Let your customers keep all their office essentials in your company logo-printed bags.
16. Professional Notebook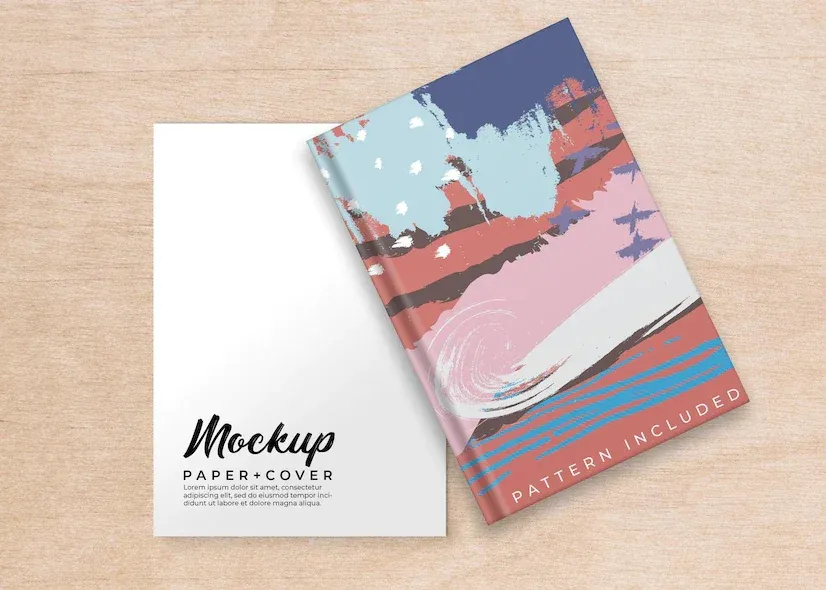 Whenever recipients want to take notes, find new contacts, or create to-do lists, they often hold onto something portable and valuable, such as a notebook.
Your brand on one of these notebooks will make you stand out. Choosing a notebook that complements your brand's message and mission is almost as important as the message itself, using warm, soft tones and bold colors.
17. WFH Essentials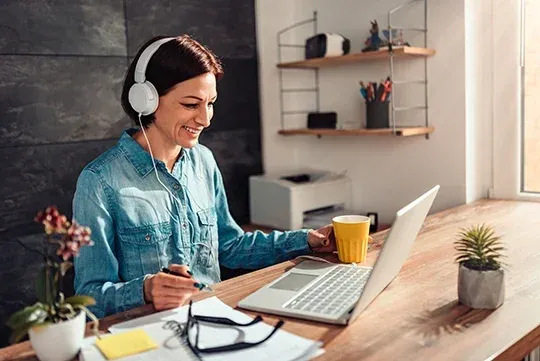 Many companies continue to operate on a hybrid basis despite the end of the pandemic. A few essentials for your work-from-home desk can be a nice gift for your clients. Consider gifting them work desk essentials such as pencil holders, desktop calendars, notebook computer stands, notepads, crystal pens, keychains, business card holders, memo books, and desk supply organizers.
Some of Eachnight's adjustable beds are also excellent for working from the comfort of your home. However check in first to see if the person you're gifting has space for it.
18. Toiletry Bag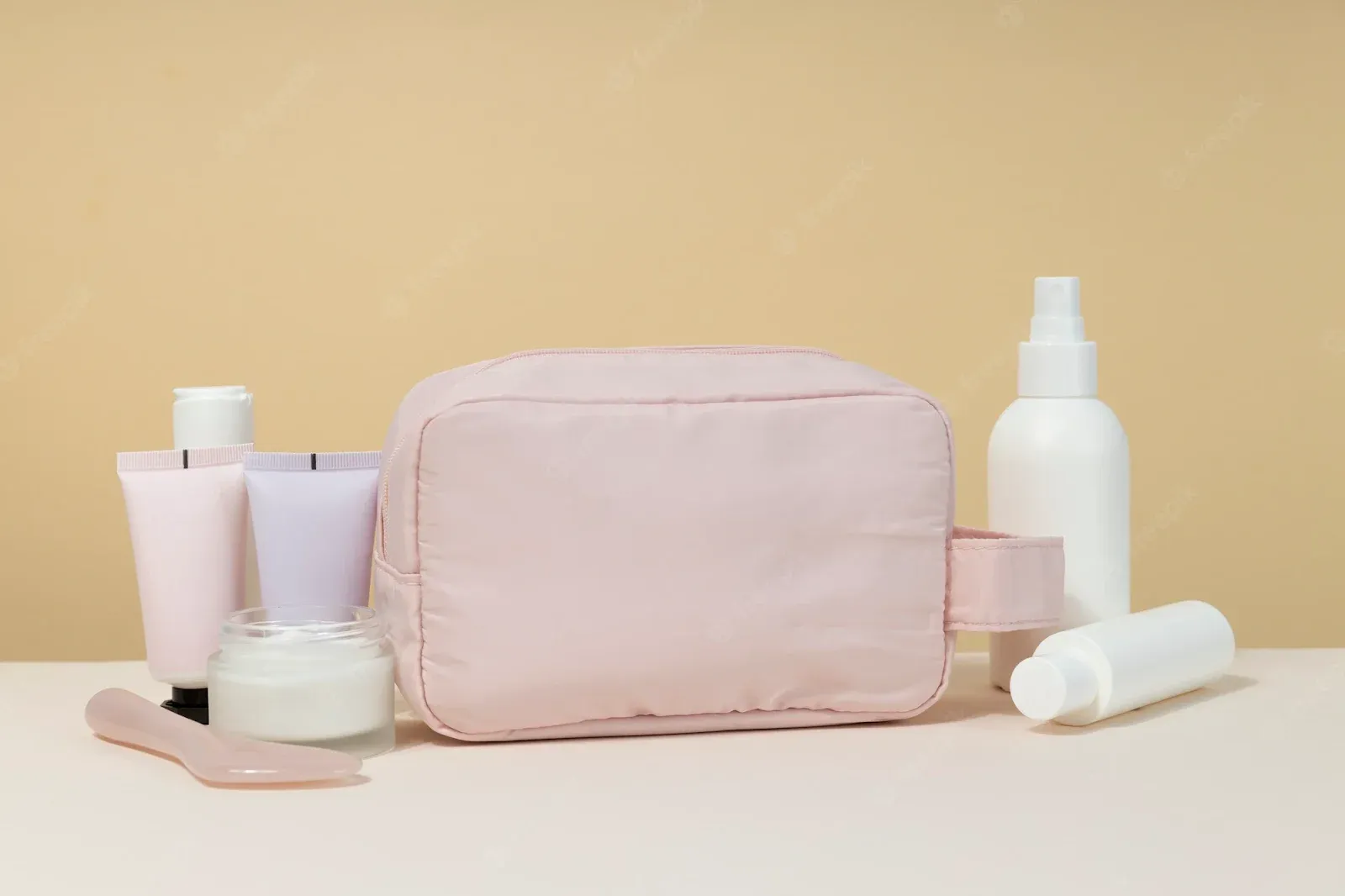 Business people who travel frequently will find these bags to be incredibly convenient. You can also include lip balm, hand lotion, travel bottles, hairspray, etc. Surprise your customer with this most generous gift this Thanksgiving.
19. Calendars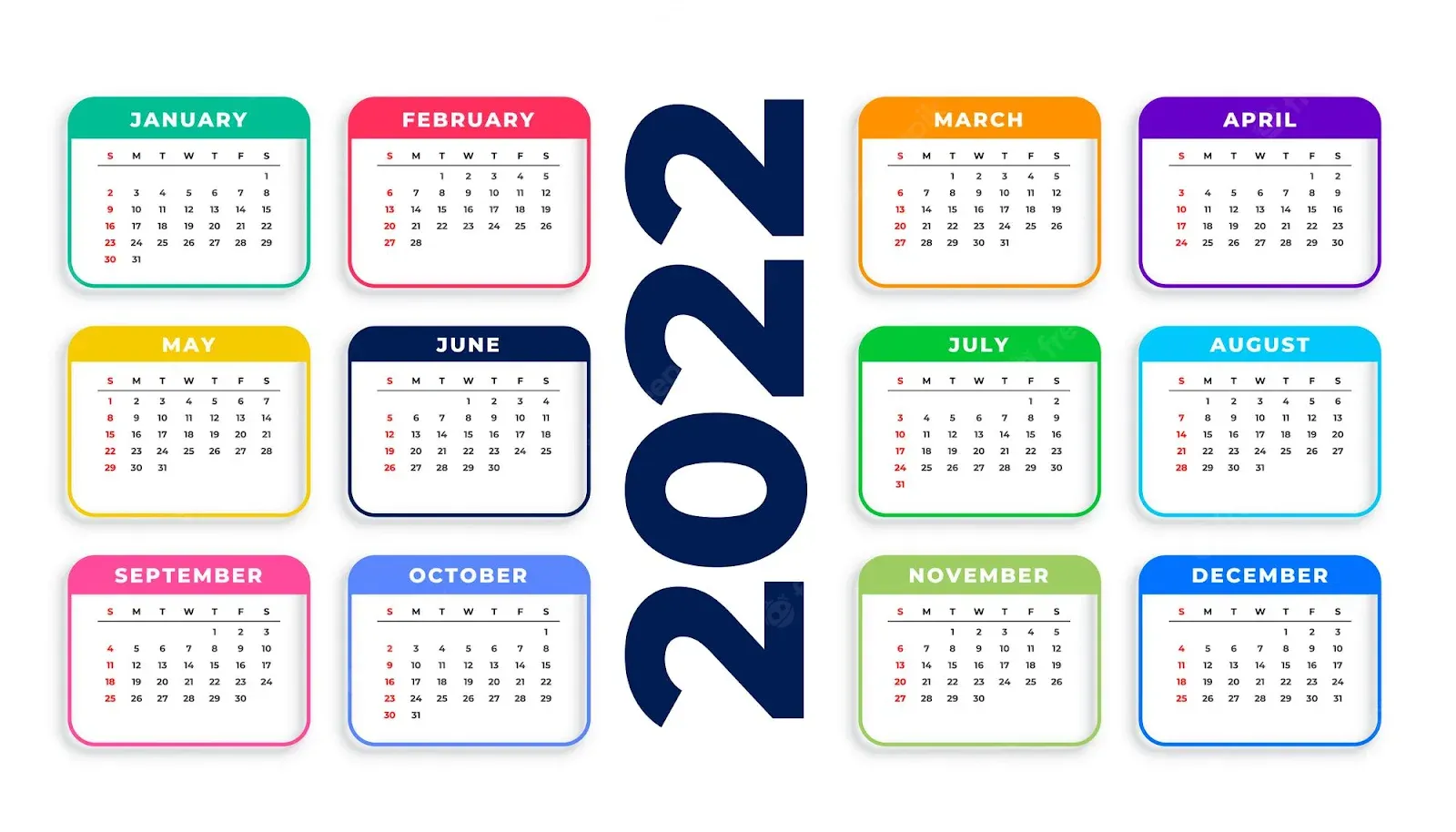 You can help your clients stay on top of their busy schedules with a theme calendar. If you think they will like it, pick a funny, sarcastic quote, a sunset, or a cute kitten or puppy. By gifting this, your brand name will be in your client's eyesight daily.
20. Coffee or Tea Blends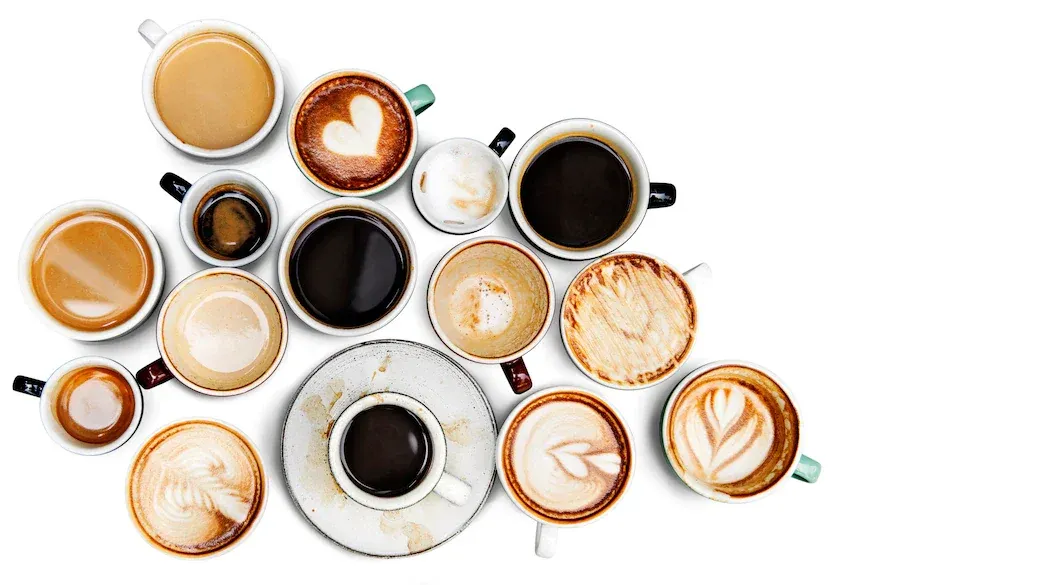 It is a great idea to give your customers a gift box of coffee or an afternoon tea gift set if they enjoy coffee or tea.
21. Organic Thanksgiving Harvest Fruits Basket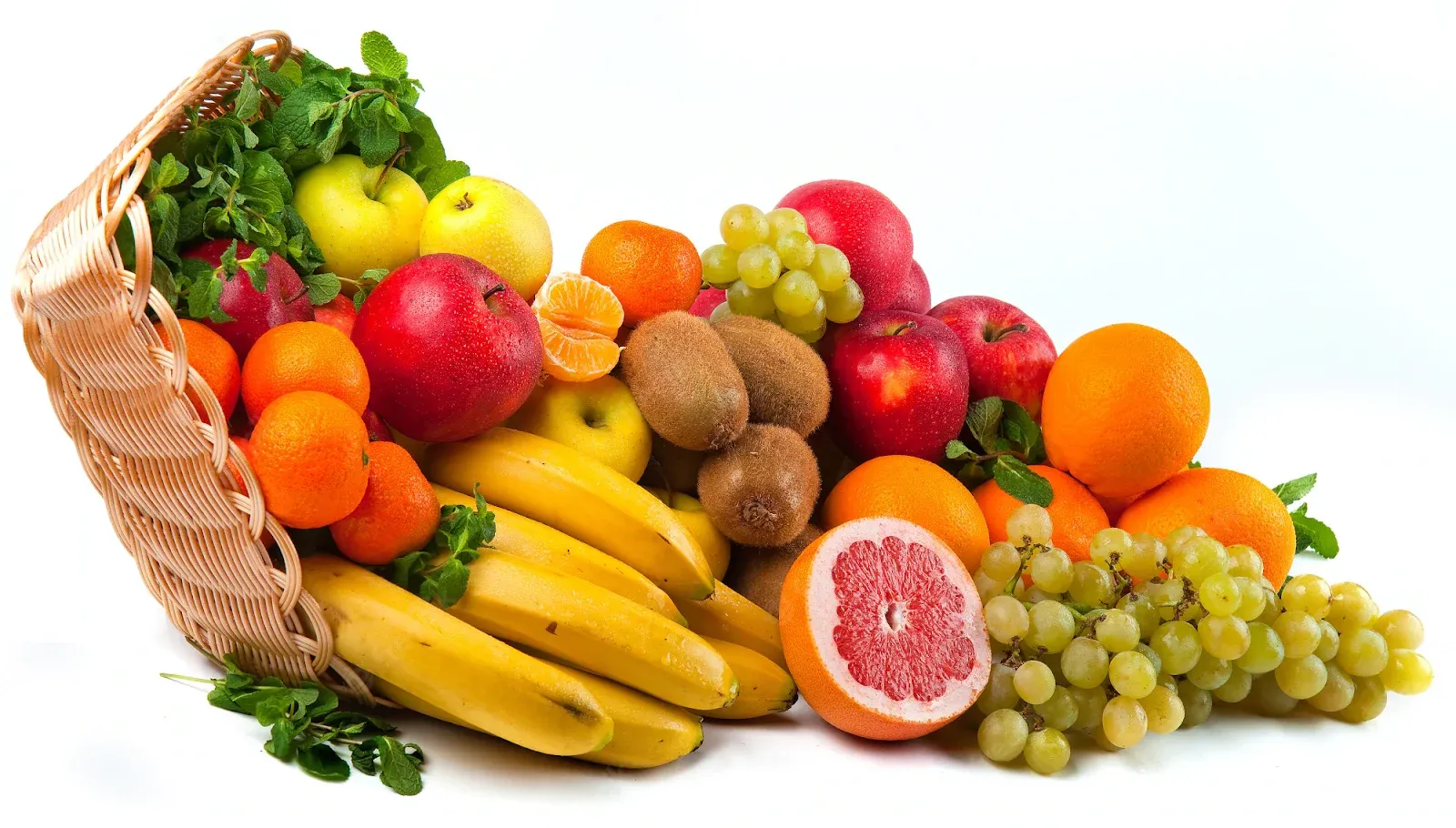 Gift your customers a basket of organic harvested fruits to make their day special and healthy. Give your customers the feeling that you care about them and appreciate them.
Digital Thanksgiving Gift Ideas for Clients
Digital gifts are a great way to show your clients and customers you care. Even after the pandemic ended, virtual gifts remain popular. In some cases, having experiences over owning things is more meaningful. Give your customers something they will appreciate by thinking creatively about their gift cards. Your clients will be even more thrilled with some of the digital gifts on the list below.
1. Food & Restaurant Gift Vouchers
People love to eat out for several reasons.  There is no need to cook or clean. You can relax when someone caters to your needs. A restaurant is also great for socializing with friends, family, and colleagues. Experiencing food you cannot find at home and getting away from everyday life is a great way to escape daily stress.
Youforia has food and restaurant gift cards that will delight your clients and customers this Thanksgiving.
Zomato: Customers, restaurants, and delivery partners are connected through Zomato's technology platform. In addition to searching restaurants, reading, and writing reviews, viewing and uploading photos, ordering food delivery, booking a table, and making payments, Zomato also allows customers to find and browse local events. Gift your clients a Zomato gift card from Xoxoday.
Pizza Hut: Everyone will smile when they receive a Pizza Hut Gift Voucher. A good food option is a must when it comes to celebration time, and Pizza is always a good option! Pizza Hut is your obvious choice when you want to celebrate. Offer your customers a mouth-watering taste of Pizza Hut's hot, sizzling Pizza. Pizza Hut has too many reasons to make you drool, whether it's Pizza, sides, desserts, drinks, or more. Treat your clients to a pizza-filled treat with Pizza Hut Gift Cards!.
Xoxoday has a wide range of food and restaurant discounted gift vouchers online. The following are some of Xoxoday's food and restaurant gift cards.
2. Fashion & Lifestyle Gift Vouchers
Gift cards ensure that the recipient chooses the actual gift, not you. No matter how well you know someone, you can never predict how they will react to an item of clothing. You can purchase Gift Cards from Lifestyle, Myntra, Shoppers Stop, Big Bazaar, Westside, and Flipkart. Let your clients or customers decide what they want. Clients and customers will be excited to meet you when they can feel, smell, touch, and shop for clothes in giant hypermarkets. Below are the list of Vouchers you can consider.
Peter England: Peter England has become one of India's leading menswear brands in no time at all. Peter England offers a wide selection of formal apparel for those entering the corporate world for the first time. The casual wear they offer is also too good.
United Colours of Benetton: The Benetton women's apparel and accessory line is known for its colorful and chic designs. Benetton is the brand to shop at if you want to save money while shopping more. Now that Benetton's extensive presence in India, shopping has become even more accessible. You can add value to your wardrobe with the fall and winter Benetton collection.
Xoxoday also has the following fashion and lifestyle discounted gift cards:
3. Health & Wellness Gift Vouchers
No one wants to be unhealthy, and some people adopt unhealthy lifestyles due to the lack of a viable incentive to improve their health. In a unique position to make a difference in your clients' lives, you are the first to provide them with this incentive. Gift a health and wellness gift voucher this Thanksgiving!
Apollo Pharmacy: Access health and wellness services with the Apollo Pharmacy gift card. Apollo Pharmacy has a wide range of products for every age group, whether luxury medications, muscle-building protein, baby care, daily nutrients, or personal care products.
DocsApp Gold: Using DocsApp, India's leading online doctor consultation platform, patients can speak with specialist doctors via chat and phone. Take advantage of DocsApp Gold and consult any specialist doctor as many times as you want.
4. Sports gift Vouchers
When you give a sports gift card to your recipient, they can get tickets for an event that fits their schedule. The sports gift card lets them choose a sport and event at a time and place that suits them.
Cultpass: If you subscribe to unlimited access, you can work out at home with Cultpass LIVE. You can listen to fitness, dance, meditation, and health podcasts. Give your customers the excitement of an activity.
Decathlon: In addition to offering various products, Decathlon also offers Mountain Sports, Water Sports, Cycling, Roller Sports, Tennis, Table Tennis, Golf, Fitness, and Team Sports products.
🎁
Dazzle your clients and customers with elegant corporate gifts from
Xoxoday.
5. Grocery gift cards and vouchers
Groceries are an essential need for humans; a basic list includes groceries. You can order groceries online and get them brought right to your door. Give your clients and customers Grocery Gift Vouchers and save them time since grocery shopping takes time. They can spend more time with their families this holiday by giving them these gift vouchers.
BigBasket: Shop India's largest online grocery BigBasket gift voucher from Xoxoday.
SPAR Hypermarket: Gift your customers SPAR Hypermarket Grocery Voucher. With 18 stores in India and increasing, SPAR, headquartered in Bangalore, is one of the country's largest hypermarket operators.
Xoxoday also has the following Grocery gift vouchers digitally to delight your customers and clients,
Gift the goodness of nature with Godrej Nature's Basket.
Buy a Spencer Retail Grocery gift voucher from India's first largest grocery chain. Let your customer decide what they want to have.
Shop for Ratnadeep Super Market Gift Vouchers to gift your customers this holiday.
Choose from a vast selection of More supermarket gift cards and vouchers to make shopping cashless.
6. Entertainment gift cards and vouchers
Provide your clients and customers with the freedom to choose their holiday entertainment. During the holiday season, families and friends enjoy fun and enjoyment together. For Thanksgiving, the best option is to gift a voucher for entertainment from Xoxoday.
PVR eGift Voucher: You clients can experience film viewing most fascinatingly with a PVR eGift Voucher.
BookMyShow: Let your customers enjoy their favorite movie with a BookMyShow gift voucher.
7. Travel gift cards and vouchers
With Travel gift vouchers, you can help your customers plan their vacations, even on a limited budget. The best part about travel gift vouchers is that you can use them on all aspects of your trip, including tickets, hotel accommodations, dining, and intracity cab travel.
Olacabs: Let your client get the most out of their cab booking experience by gifting Ola Gift Cards and Ola Gift Vouchers.
Hyatt Hotels: By gifting a Hyatt Hotels gift card, your client can have inspiring experiences and beautiful memories with the Hyatt e-Gift Card.
Taj Hotels: Let your clients have a refreshing staycation. Gift them an amazing experience with Taj Hotels e-gift cards.
Clear Trip: For frequent travels, Clear Trip gift card is a perfect present for clients to save big on flight and hotel bookings.
8. Charity gift cards and vouchers
A great benefit of this gift card is that you can limit it and give a charitable gift. Like a credit card limit, a donation cannot exceed the amount you decide in advance. Nonprofit organizations can accept donations from anyone, but you cannot exceed these fundamental limits.
Points For Good: Your customers and clients can donate to causes and charities they care about through Points for Good. Those who wish to help the environment, address climate change, and support arts, music, and sports can now do so with the help of the Points for Good Gift Voucher.
DonateKart: The DonateKart crowdfunding platform creates social impact through trust and transparency. They provide NGOs and charities with the products needed, which they deliver by coordinating donations from around the world. Gift a DonateKart eGift Card to your clients this holiday.
Customers will appreciate jewelry gift cards and vouchers with a personalized gold touch. The jewelry gift card enables your clients to redeem their gold, diamond, and pearl jewelry designs using the 'Joy of Gifting.'
Kalyan Jewelers: Let your clients browse through Kalyan Jewellers' collection and find their ideal jewels with their Gift Cards and Gift Vouchers this holiday.
Malabar Gold and Diamonds: Let your customers celebrate this Thanksgiving with Malabar Gold and Diamonds. Gift them a Malabar Gold and Diamonds Gift Voucher!
Conclusion
Sending gifts is easy with Xoxoday's digital gift cards and vouchers. For corporate gifting, they have a unique option, "For Bulk Orders." Click that and fill out a form. Xoxoday will take care of the rest. Book a free demo for Bulk Order gift voucher booking with Xoxoday today, sit back, and relax! Explore the Xoxoday website to know more.
---