Gone are the days when work from home was considered a retreat from the mundanity of the office walls. Research states that there has been a 44% growth in remote work alone in the last five years. It's no secret that the opportunity to work remotely is a morale-booster and lowers job stress.
Now that most organizations give breathing space to work remotely and many of them are heavily dependent on remote workers, there's one untapped goldmine—gifts for employees working from home. While it's simple to commemorate employees inside the office premises, sending out gifts to employees confined to their homes is always questionable in terms of what to get and how to get it.
Catering to that problem, here are the 25 best gifts for remote employees for you to check out. Be it your employee, peer, or work-from-home BFF, these options would surely keep them happy. The best part is that these gifts can be procured and gifted online in easily redeemable vouchers.
25 Best Gift Ideas for Remote Employees
Stepping into the adulting world, we all know that essentials are expensive and, well, essential. What can be a better gift for your stay-at-home troops than by helping them procure these bare necessities? We feel that essentials are the best work from home gifts for employees.
Let's have a look at the essential gifting options.
Category 1: Well-being with Essentials
1. Groceries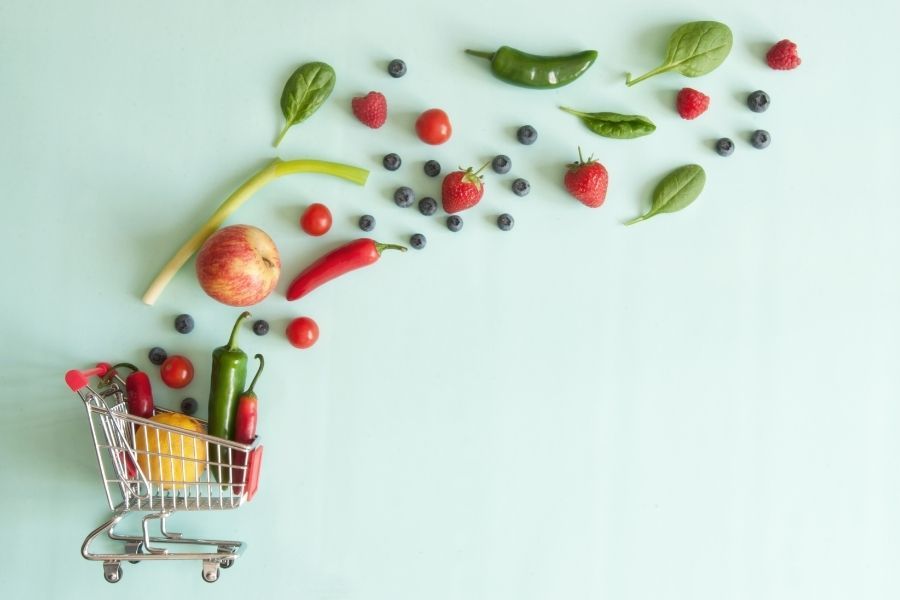 ‍The most extensive work from home hindrances is the daily errands that are a must. When everyday essentials are up for grabs online, why let your employees and peers get distracted from it? Daily needs are easily up for grabs online. This is a great way to help people procure food and hygiene items by gifting them online vouchers as gifts for remote workers.
Handwritten thank-you notes with a grocery discount is a terrific way to express thanks to colleagues and workers who went above and beyond to prevent your business from shuttering during the epidemic.
2. Meals and Takeout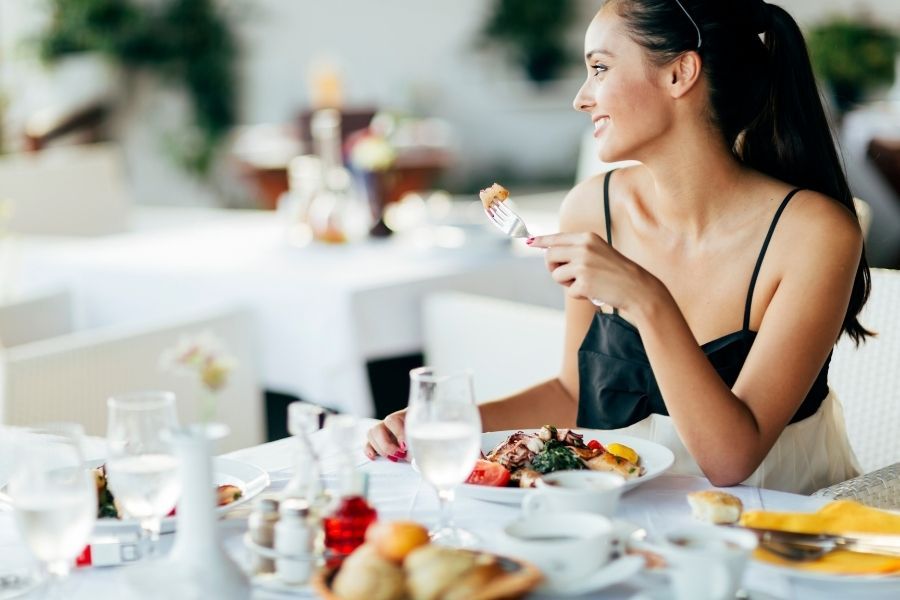 ‍The best way into a person's heart is through their stomach. We all can now understand the pain of cooking at home, let alone cleaning up afterward.
With ordering in one of the most-loved sports for remote workers, gift vouchers can be an excellent gift for remote employees, satiating their mid-work cravings. A tasty meal can help boost employee morale and productivity, but only if they get enough of it.
3. Overall Essentials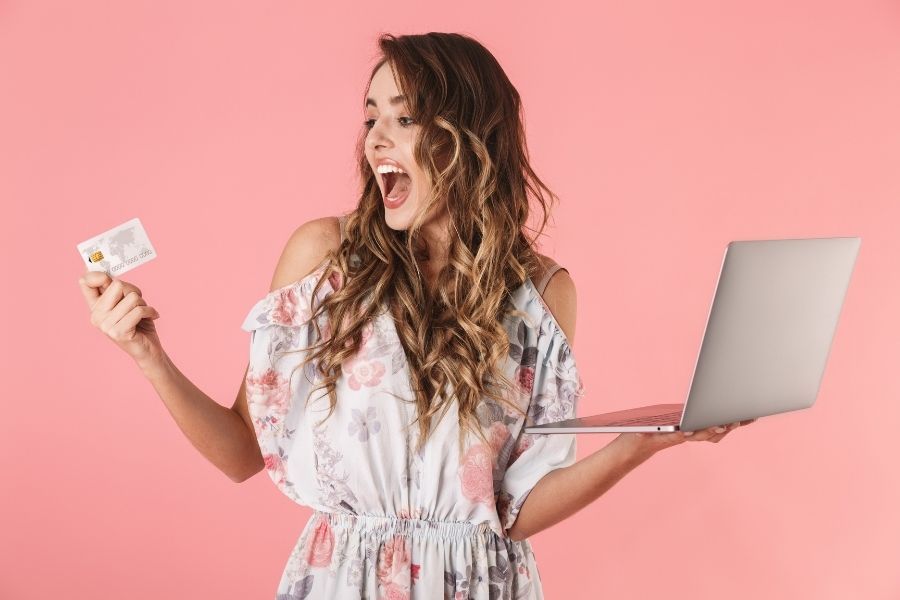 Retailers like Amazon, Target, Walmart, and Flipkart are always open in one of our tabs. With carts and wish lists full to the brim, egift cards and coupons sound like an excellent gift for employees staying at home.
4. Pharmacy & Drugstore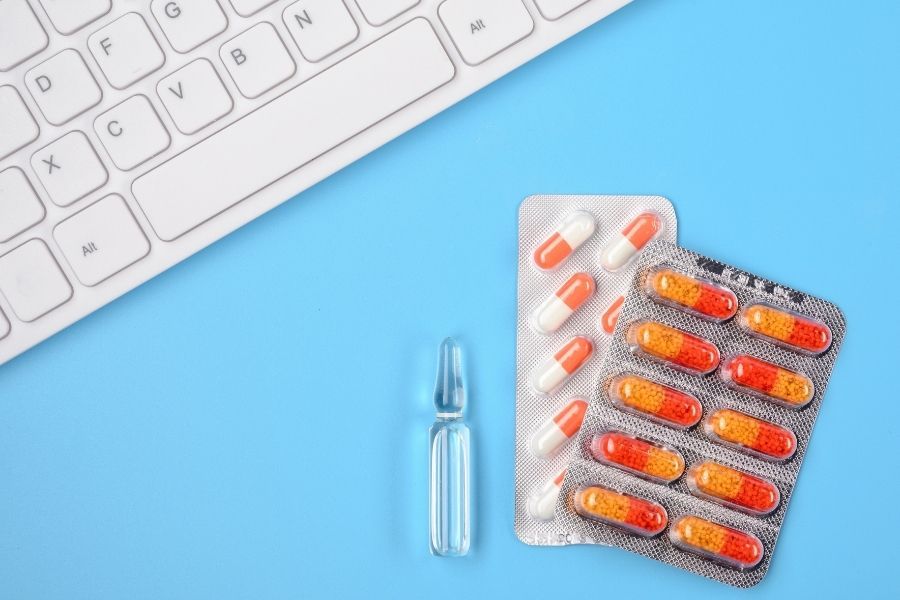 ‍From a corporate standpoint, this is a great way to show your remote employees that you care. With vouchers from the world's leading pharmacies available to be presented, it's a great reassurance to save your peers' money on essential meds.
With the pandemic forcing people to rethink their trips to the local drugstore, Xoxoday's prepaid pharmacy coupons are beneficial for your workers to get handsome discounts on prescription drugs and over-the-counter meds for minor health issues.
5. Cab Services
Although many remote workers love going out for a drive when the chance presents itself, cab services instead come in handy with perplexed traffic on the roads. Give your employees and peers top-up vouchers from leading ride-sharing and cab-hailing services. It's not just useful but one of the most effective and inexpensive gifts for remote workers.
Employees who commute a lot will welcome a complimentary cab ride if one is available. Distribute these taxi vouchers so that your best people can keep more cash in their pockets on cab bookings.
Category 2: Adventurous & Experiential Gifts
The biggest problem that remote workers face is a lack of work-life balance. When we hit the grind and come back from the task, we have a partition on the work-life and personal life. But for remote workers, this often becomes a mirage. That is why the best work from home gift idea is to present your employees and peers with experiences that give them some much-needed time off.
6. Outdoor Experiences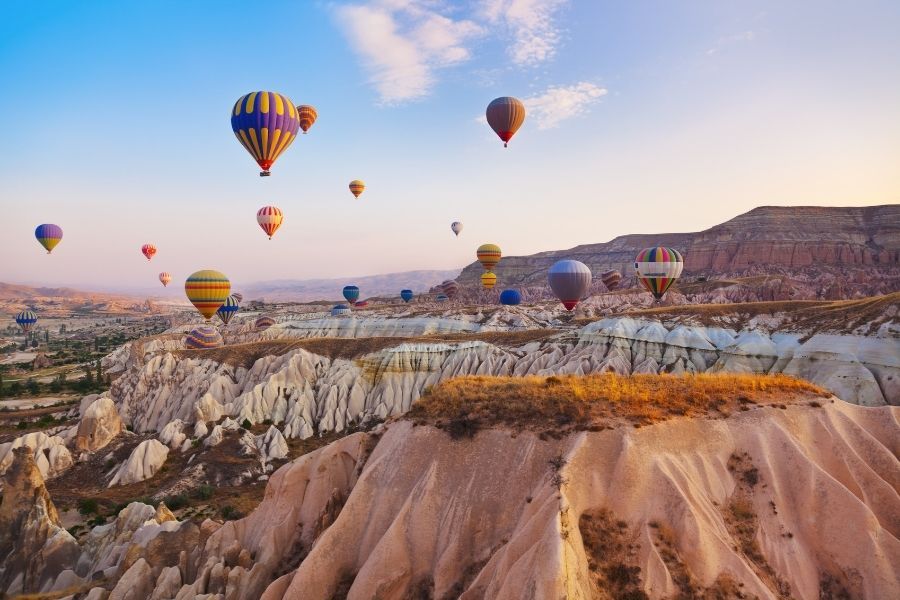 We all need some time off from work to get into a different mood altogether. That's when experiences come into the picture. Be it dinner at a fine-dine restaurant or a mind-boggling culinary explosion at a new café, it ventures one's mind off. Trips, tours, adventure sports, theme parks, and whatnot are a few more rejuvenating experiences.
The question is, how to gift an experience to your employees? Experiences are like Monet paintings. They make people recall every fine detail after days and months.
7. OTT Streaming Services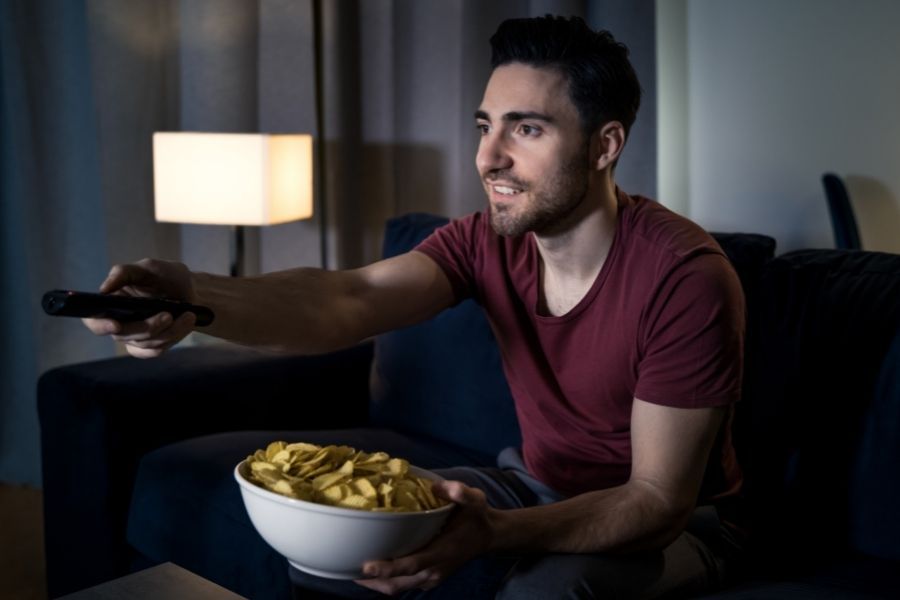 Let's face it—Over-The-Top (OTT) platforms have seen a behemoth growth in user-base since remote working became a thing. The best gift for remote workers, especially when they are stuck in homes and have plenty of time, should be an extended subscription to one of these OTT platforms, wherein they can access top-quality content and spend their weekend's binge-watching shows.
So where can you find the best OTT subscription coupons for your star workers? Xoxoday's rewards store.
‍8. Gaming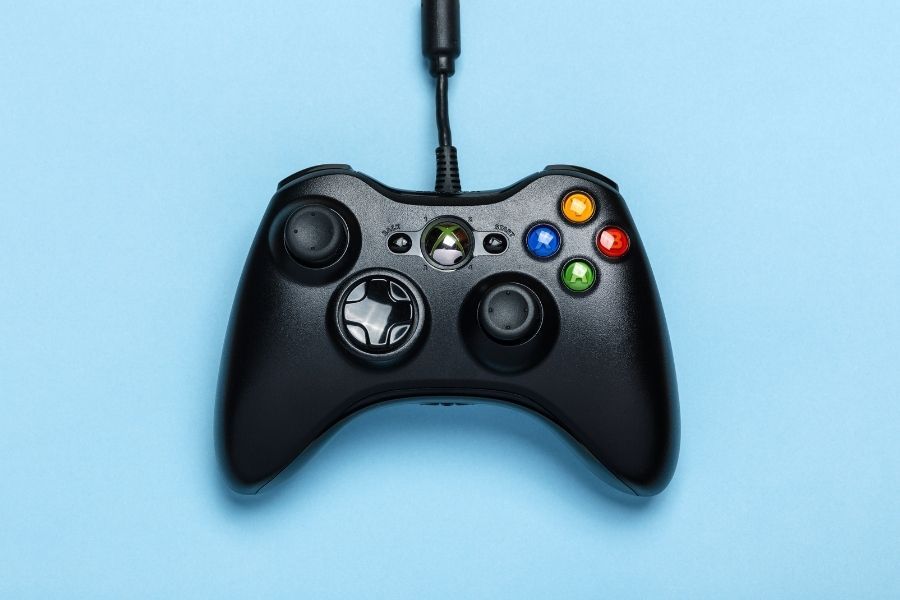 Regarded as one of the best ways to kill time and improve hand-eye coordination simultaneously, gaming is clearly on the rise as one of the ways for people to take their minds off of work.
9. Books, Magazines, or Audible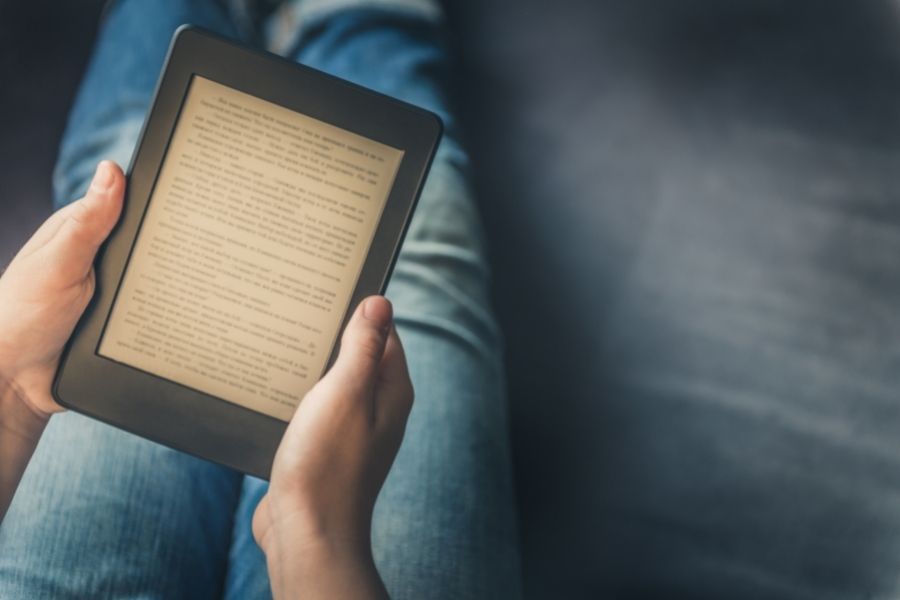 Many people are blooming their wisdom by embracing knowledge from books, magazines, and audiobooks. Your remote warriors are no exceptions, and that's why gifting knowledge shines pristinely as one of the best gift ideas for work from home employees.
10. Music & Podcast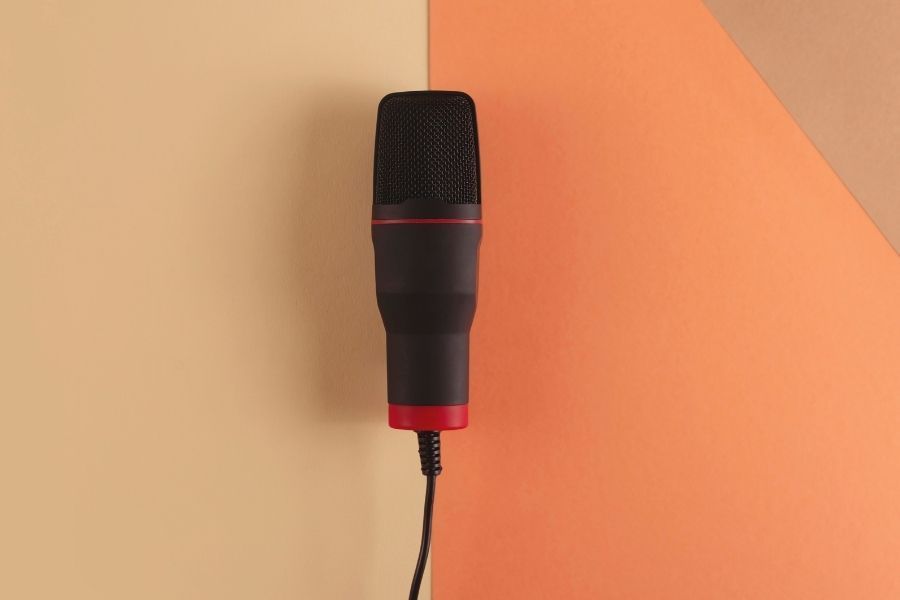 Confined to the four walls of the home, music seems to be the only solace for people working from home. Your peers and employees would cherish a subscription to one of the latest music and podcast platforms with mighty choices, choice-based mixtapes, and endless skips.
11. Tablet and Phone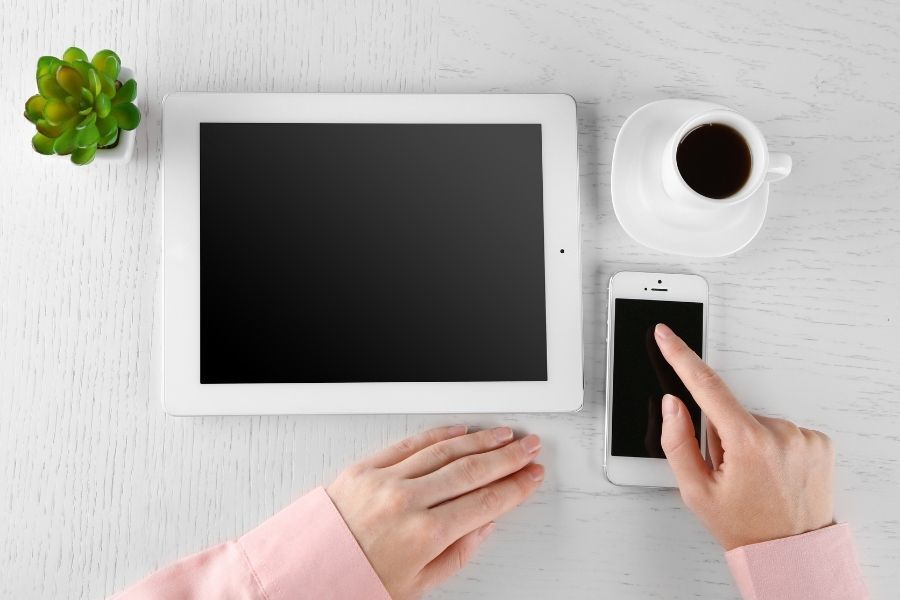 There's a whole world of mobile apps out there, and they belong to every person's whim and fancy.
12. Present them the Gift of 'Me-time.'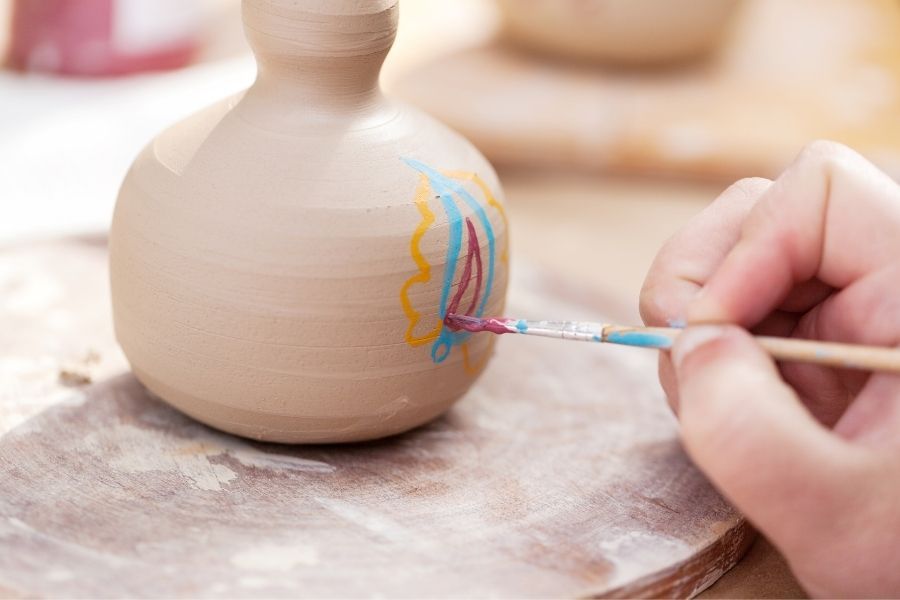 Every person working from home understands the pain—even when they are home alone, they cannot find themselves. If your peers or employees seem distressed due to the lack of me-time, it's best that you give them the gift of me-time, an ideal gift for remote workers. The best way to get self-inquisitive is to learn new things, develop new hobbies, and of course, go on one of those self-discovery wanderlusts if one's got the appetite for it.
13. Hobbies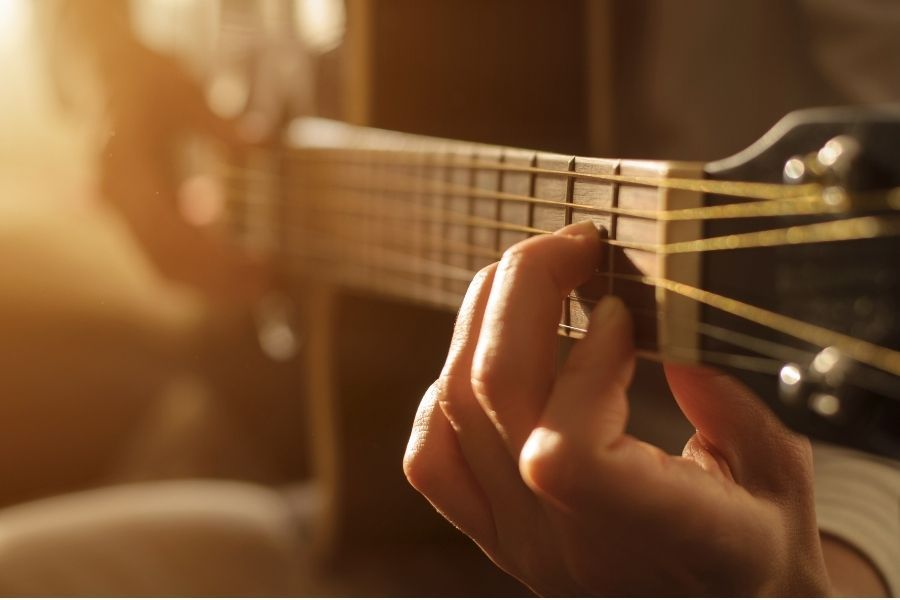 Every one of us had revelations of 'following the heart' while working from home. Our peers or employees often talk about learning to play some instrument or doing birdwatching in some dense sanctuary. The best work-from-home gift for them is a hobby package like piano lessons that finally pushes them to fulfill their 'following the heart' promise.
14. eLearning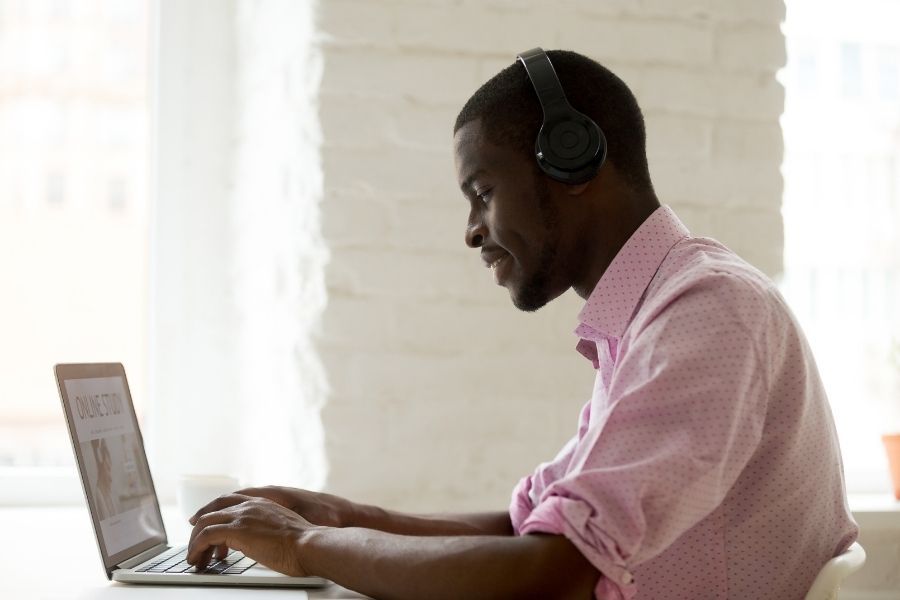 Remote workers have an excellent opportunity to start afresh—not quit-your-job-and-start-afresh—but learn something new and enhance thinking to start afresh. eLearning courses are on the rise, and each one of them has a market of its own.
15. Solo Trips
With the young ones and their unending bucket lists, a solo trip is such that we all want to go for once in our lives. It might as well be one for the 'gram or simply a thought-provoking escapade to discover oneself; a solo trip would take us places in terms of mind, body, and soul.
Category 3: Gifts to show that you care
The world is going through astronomical changes, and it's about the time when we pause and show that we care. And considering the havoc this pandemic has thrown at us, no time is riper than this to share and care. Let's look at the best selfless work from home gifting options.‍
16. Kids' Toys
We all have witnessed the cuteness of kids walking in on important video conferences and babies laying out muffled cries. The best way to show that you care for your employees' little ones is by keeping those zestful little ones on their toes with board games, jigsaw puzzles, books, infotainment, and science experiments. Or get them a new game and let them lose control of the telly for a while.
17. Thoughtful Gestures
Florists, chocolatiers, baking enthusiasts, and chefs are always at bay to show that you care. Sending chocolates, gift bouquets, flowers, and mixed bags of nuts is a relatively inexpensive gift for remote workers, along with the fact that it offers a thoughtful gesture on your remote workers' special days.
You'll find midnight snackers and epicures among your workforces who secretly dream of wandering Charlie's chocolate factory sampling exotic confessionaries. To those workers, don't just say "thank you".
18. Charity
Donation options are many—from WHO to Meals on Wheels, and of course, national schemes for fighting gregarious issues. Xoxoday has partnered with CharityChoice and ForGoodCauses, while we have many more partners fighting for a cause.
Category 4: Home Essential Gifts
Remote employees hustle from home, and as relaxing as it sounds, working in PJs is rather depressing and distracting unless the stimuli are proper and work-oriented. That's why gift ideas for remote employees should set their workroom up with some essential upgrades like the ones given below.
Home improvement is a great way to spice up dull interiors. Every creative worker who has spent months staring at the same wall would have realized they've been putting off the home improvement plans far too long.
19. A Slick Pair of Headphones
Working from home can be a rather noisy affair—and sometimes it gets worse with the veggies getting chopped, construction outside the house, and the commotion on nearby roads.
20. An Ergonomic Desk Chair
We know the term "work from your couch" is thrown around too often, but in reality, it's a tumultuous task to work from the couch. Employees who work from a bed or a sofa feel drowsy and unproductive, and that's why an ergonomic desk chair is among the perfect gift ideas for remote employees. It keeps the back straight, gives the office vibe - making it the ideal home upgrade for remote employees. All options open up when you motivate your people to order their next productivity furniture through Xoxoday's branded currency.
21. e-Peripherals
Since the current zeitgeist is full of remote working enthusiasts starting afresh, a proper working setup is mostly absent. It usually includes e-peripherals like internet connection, hardware, monitors, and a webcam. Here are the best gift ideas for work-from-home employees, thus, should help them in setting up nicely for their home workplace.
Category 5: All Time Favorite Gifts
Some outright winners are in the list of best gifts for remote employees, and these goodies, vouchers, and experiences never go out of fashion. Here are five all-time favorite gifts for remote employees that never fail to light them up and get hustling.
22. Coffee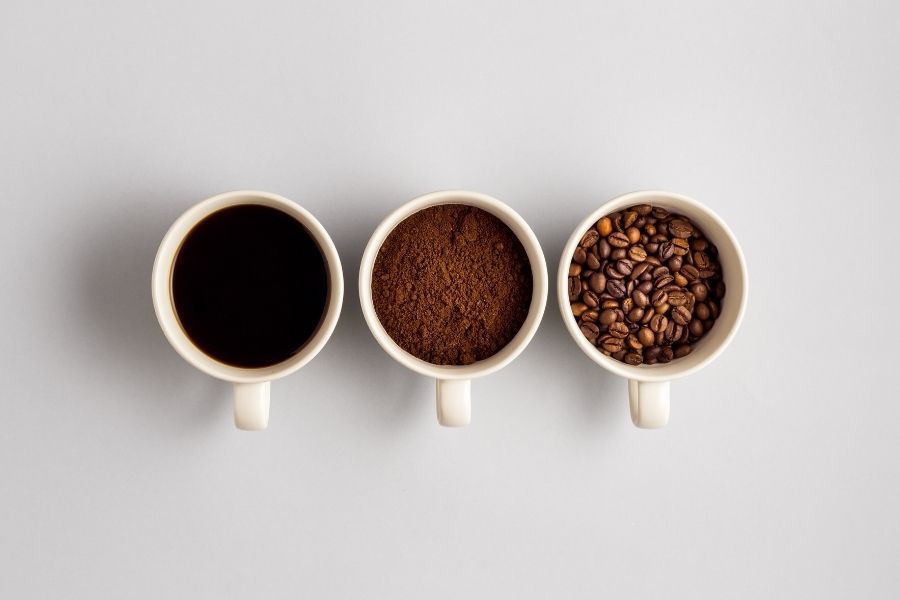 If there's one gift that never goes out of style, it's a solid cuppa joe. Remote employees don't have access to coffee machines and Nespresso's like you're in-office teams do. The best way to keep them up would be to send coffee their way.
Many organizations voraciously send their remote employees top-up cards from coffee shops like Starbucks, Costa, Tim Hortons, and the likes to cover up for their one coffee break at least. As for the rest, ground coffee would be a pure novelty gift too.
23. Perishables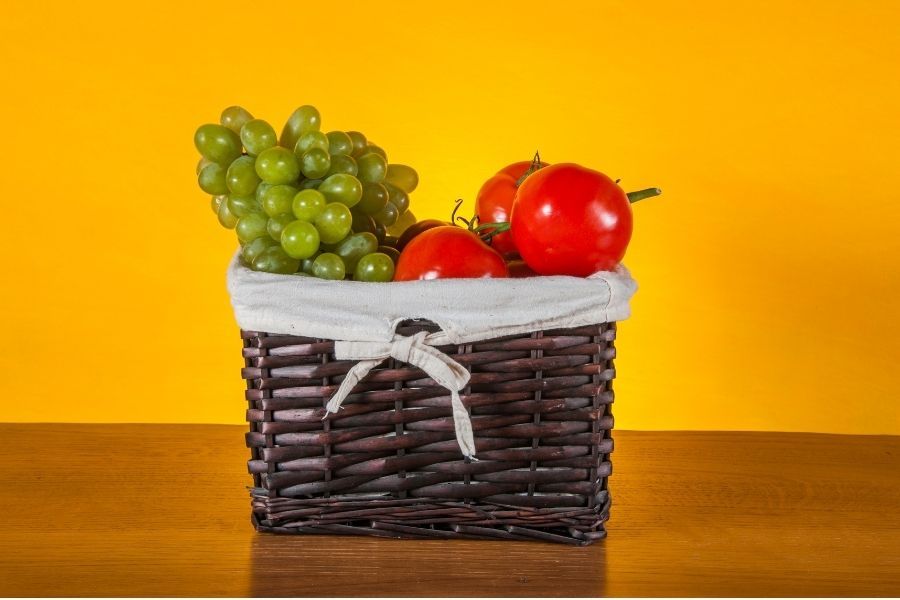 From fresh fruit to a daily salad platter, perishable commodities are in demand as employers often sign up their remote teams to daily or weekly access to these things. Perishable is something that one would have to spend money on, this kind of gift from the organization's behalf is very much acknowledged.
24. eGift Cards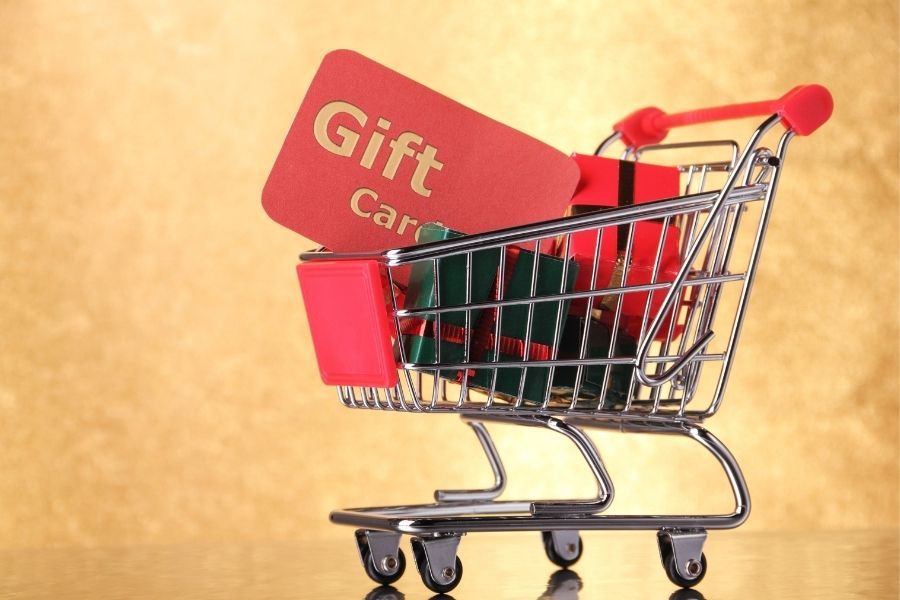 Branded currency is the most welcomed gift by the new generation, and why not? These as-good-as-cash gift cards can be used at the designated store, and the recipient can buy whatever s/he wants.
If you want your workers to decide what they want to buy, send out eGift cards, opening choices to multiple stores and product categories that you have overlooked. You'll find they have interesting considerations when it comes to eGifts.
25. Snack-boxes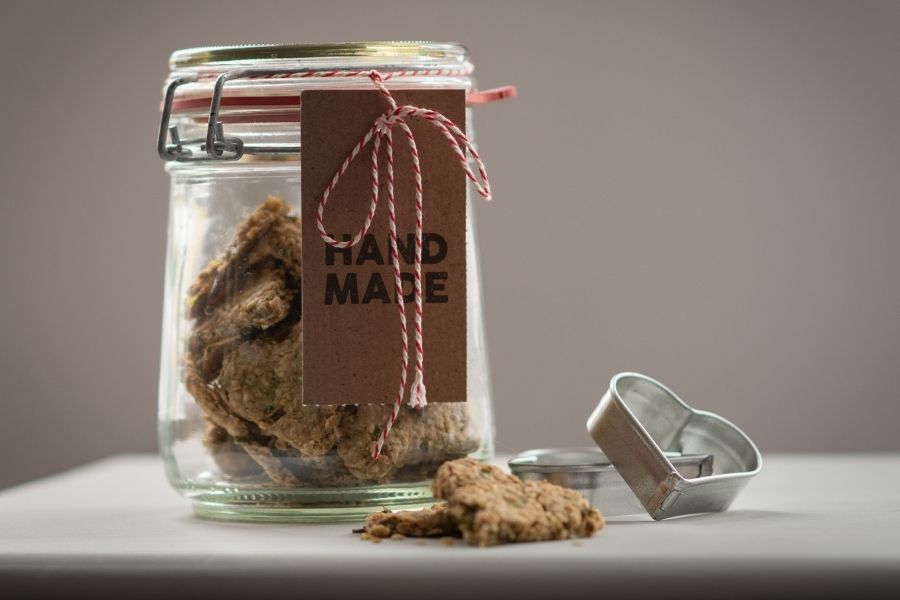 To conclude our all-time favourite gift ideas for remote employees, we present the snack boxes. One can't sit at home without munching something crunchy and pulpy. Snack boxes are indeed the right dab of flavour to curb this must-have. They can be sent once a quarter to celebrate a milestone or encourage employees to become part of an incentive program.
Are Gifts Enough for People Working from Home?
Remote work comes with a fair deal of hindrances and challenges. Employees have to manage their work lives as well as whatever is going on in their homes. These gifts aren't the only thing to keep them motivated, that's for sure. A robust virtual culture is the essence of any organization—remote or in-office. Along with gifts, an employee engagement and recognition platform go a long way.
Rewards and recognition are a substantial mode of endearment for employees. While many organizations stick to sending gift boxes and whatnot (and yes, it is in our list of options), the associated costs are relatively high. Keeping that in mind, it'd be cost-effective to maintain your employee gifting platform even though it sounds pretty lavish. How? We raise the curtains to Xoxoday.
Reward your peers, subordinates, and work-BFFs like never before with this employee gifting platform.
These are the best work from home gift ideas for your peers, employees, and coworkers working from home. Don't forget to call them up and check on them once you've sent the gift!
---