As with other kinds of relationships, businesses must build and maintain connections with prospects, customers, vendors, etc. The corporate Christmas gift for clients is a language of love for many people in business relationships. You give a gift to show how you feel about someone, which helps to build and maintain your relationship. It sends a message that nothing else can match.
When you send gifts to recognize a personal milestone or a job well done, you show people you care about them. No matter what role you hold, people will feel like VIPs when you send them corporate gifts, making them more loyal to you. Giving gifts keeps your company in front of your client's and customers' minds and encourages them to become brand ambassadors. Keep reading this article to learn more about the Physical and Digital Corporate Christmas Gifts for Clients & Customers.
Thoughtful Physical Christmas Gifts for Clients & Customers
A gift or token of your appreciation is an excellent way of showing your customers that you value their business during the season of this Christmas.
1. Yearly Daily Planners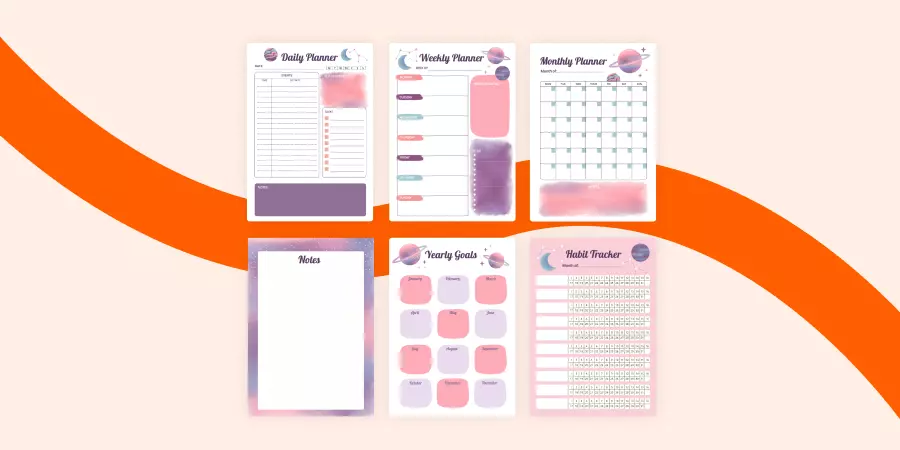 Create yearly planners with your company's brand or source independent artists for a unique design that will stand out at the next industry conference. You can make a planner look impressive by having the file printed on high-quality paper if you download the design from the Internet.
2. Professional Notebooks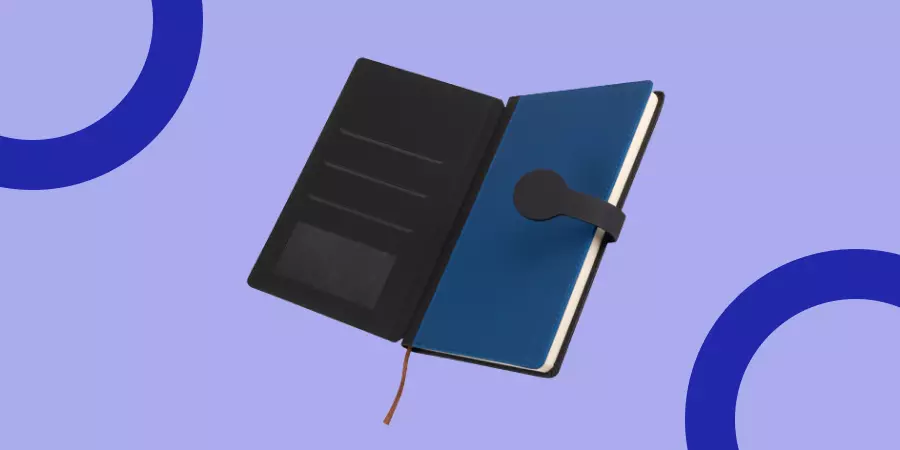 It is common for recipients to hold onto something portable and valuable, like a notebook, when they want to take notes, find new contacts, or create to-do lists.
You will stand out in a crowd when your brand appears on one of these notebooks. Choosing the right color notebook can complement your brand message and mission almost as much as its message. The use of warm and soft tones creates a welcoming atmosphere. Colors that are sharp and bright make a bold statement.
In addition to their bigger brothers, pocket-sized notebooks can be just as helpful, but in an easier-to-carry form factor. Gift a professional notebook to your clients and customers this Christmas.
3. Work Desk Essentials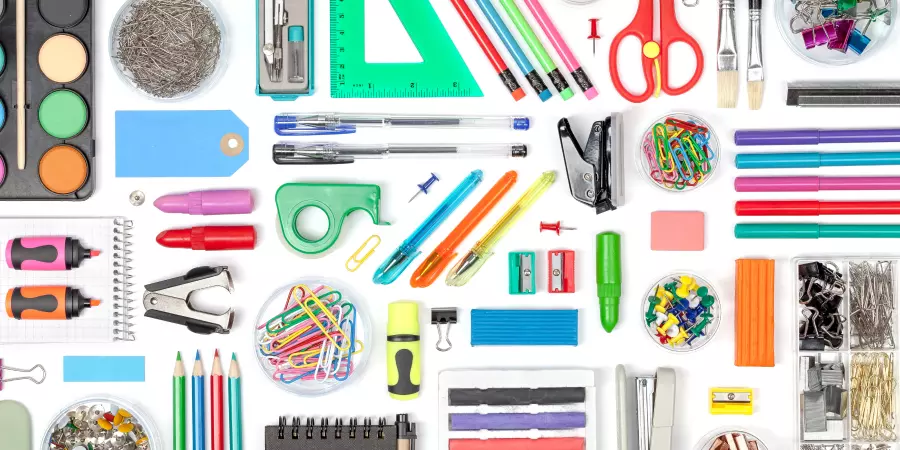 Your clients and customers will spend almost their day at the work desk. Gift them a work desk essential like pencil holders, desktop calendars, notebook computer stands, notepads, crystal pens, keychains, business card holders, memo books, desk supply organizers, etc.
4. Thank You Cards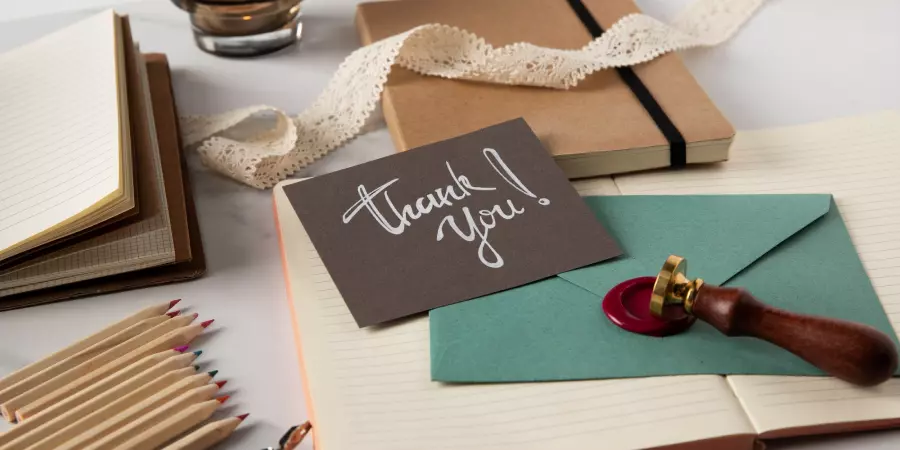 Thank-you cards written by hand are an excellent way to express gratitude to your clients and customers. You want to let the individual know you care about them, whether it is a personal or business relationship. The best way to convey your care is to write a handwritten thank you note. Send a Thank You Card to your customers this Christmas.
5. Coffee Table Books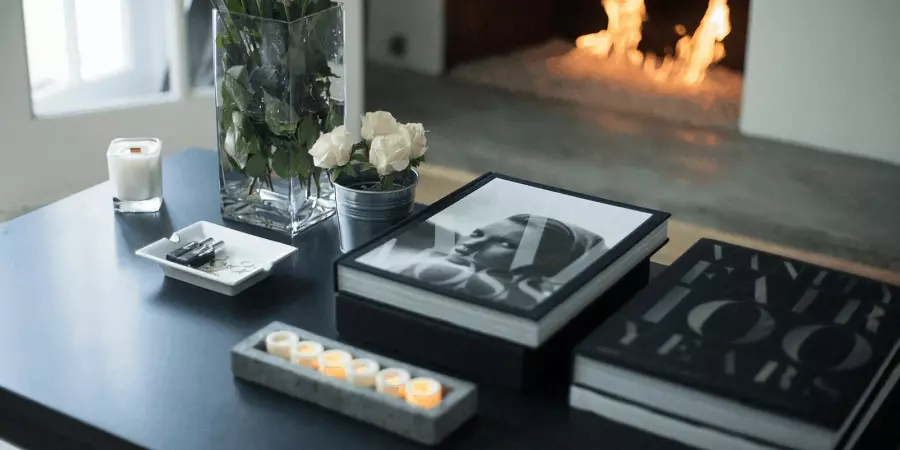 It is always wise to select and gift your client's a coffee table book with an elegant cover that will spark conversation. If your client has a city, state, industry, or personal interest, keep an eye out for books that pertain to those things. Displaying a beautifully bound book in a waiting room or on a desk would make a great impression.
6. Custom Water Bottles or Bags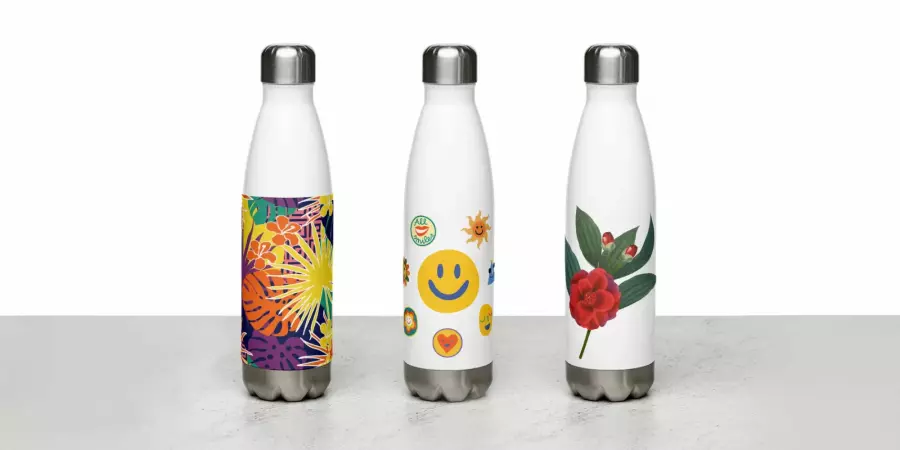 You cannot go wrong with mugs and water bottles as gifts - but why not make it the best you can? You can choose from ceramic mugs, stainless steel-insulated tumblers, water bottles, and more, all of which are customizable to match the taste of your recipients. Personalize a water bottle with the customer or client's name or other messages for a high-quality gift everyone will enjoy.
7. Sweets & Chocolates
As a symbol of love, passion, care, and a happy life, chocolates and sweets are potent gifts. You can surprise and make your clients and customers feel special with this simple gift. Luxury and decadence are the hallmarks of high-quality chocolate and sweets. Gift your customer and client a sweet chocolate box this Christmas.
8. Gourmet Food Basket
Each gourmet food basket or gift box has products that complement each other based on the theme, whether sweet or savory, healthy gourmet food, etc., from various local and international brands and creators. Select a Gourmet Food Basket and gift your customer's this Christmas.
Delightful Digital Christmas gifts for Clients & Customers
You can show your clients and customers that you care with a digital gift. It is still more popular than ever to give virtual gifts despite the end of the pandemic. It is sometimes more meaningful to have experiences than to own things. Get creative with gift cards and consider what your customers would appreciate. Plenty of digital gifts on this list are even more exciting for your clients.
1. Food & Restaurant Gift Vouchers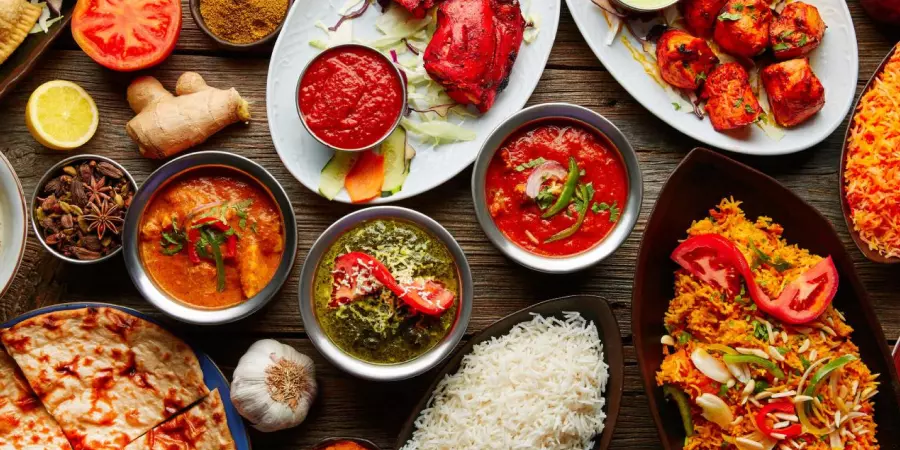 Did you eat at more than one restaurant this week? The answer is probably a couple of times for most people. Several factors contribute to people's love of eating out. It is all about convenience! Cooking and cleaning are not required. Having someone cater to your needs gives you a chance to relax.
Socializing with friends, family, and coworkers is also accessible at restaurants. Getting away from everyday life and experiencing food you cannot find at home allows you to escape the hustle and bustle of life.
Delight your clients and customers this Christmas with the following Xoxoday food and restaurant gift cards.
Swiggy gift voucher: Get a swiggy gift voucher now and let your customers and clients enjoy the happiness of eating. They also provide exciting offers if you are planning for bulk orders or corporate gifting.
Starbucks gift voucher: Gift your clients and customers a Starbucks voucher from Xoxoday this Christmas season.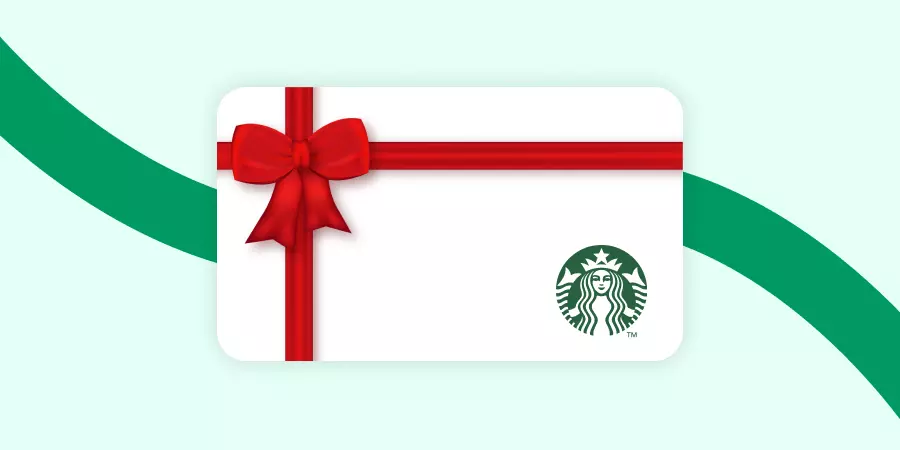 2. Fashion & Lifestyle Gift Vouchers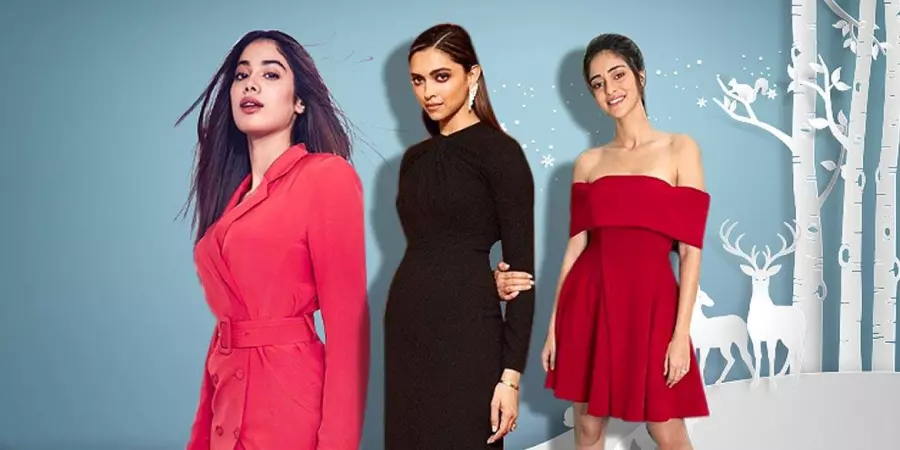 The gift card guarantees that the recipient will choose the actual gift, not you. You can never predict how someone will react to an item of clothing without their opinion, no matter how well you know them.
You can purchase Lifestyle Gift Cards, Myntra Gift Cards, Shoppers Stop Gift Cards, Big Bazaar, Westside, and Flipkart Gift Cards. And let your customers or clients select what they want. With the feel, smell, a touch of new clothes, and the sheer decadence of shopping for clothes and fun accessories in giant hypermarkets, your customers and clients will be excited to meet you.
Moreover, returning gifts will be easy. Say goodbye to gift-giving stress with Xoxoday's fashion gift cards, vouchers, and online gifting!
Armani Exchange: You can shop across more than 30 fashion and lifestyle brands with one' Luxe gift card.' With this gift card, you can shop at over 380+ stores nationwide. Shop for an Armani Exchange gift card now from Xoxoday.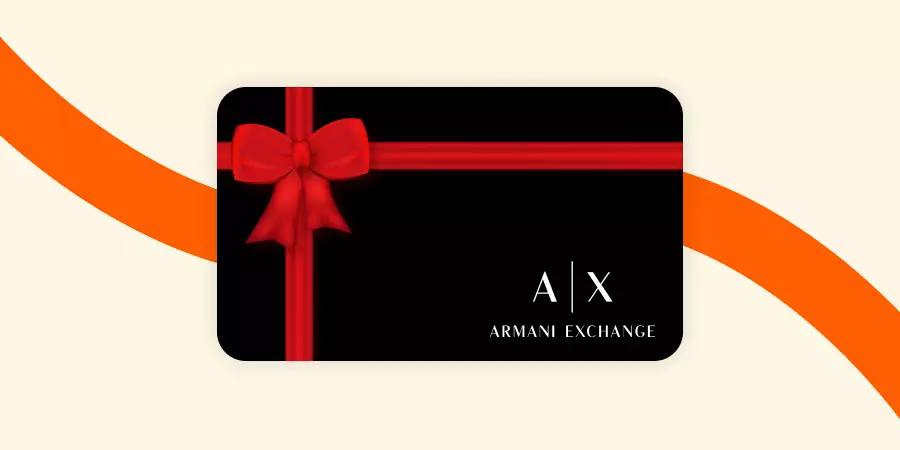 Max Fashions: The Max store features many product categories, including fashion clothing, accessories, home needs, and beauty products. Buy and gift a max fashion gift card now.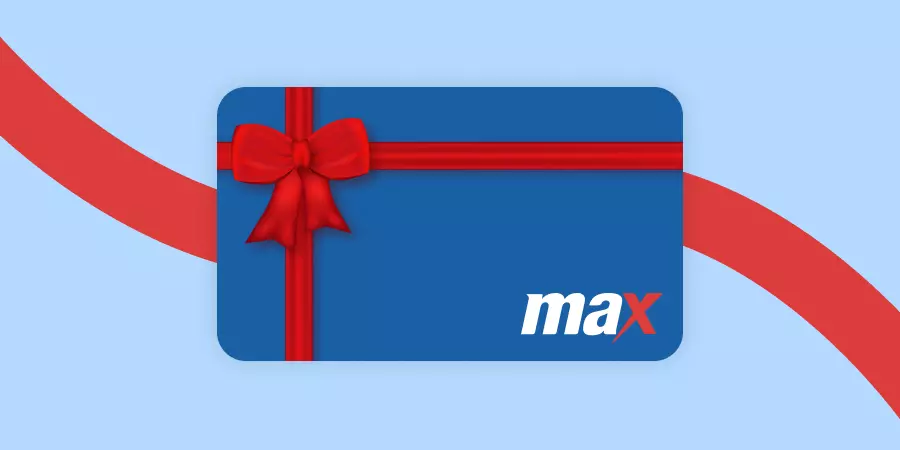 3. Health & Wellness Gift Vouchers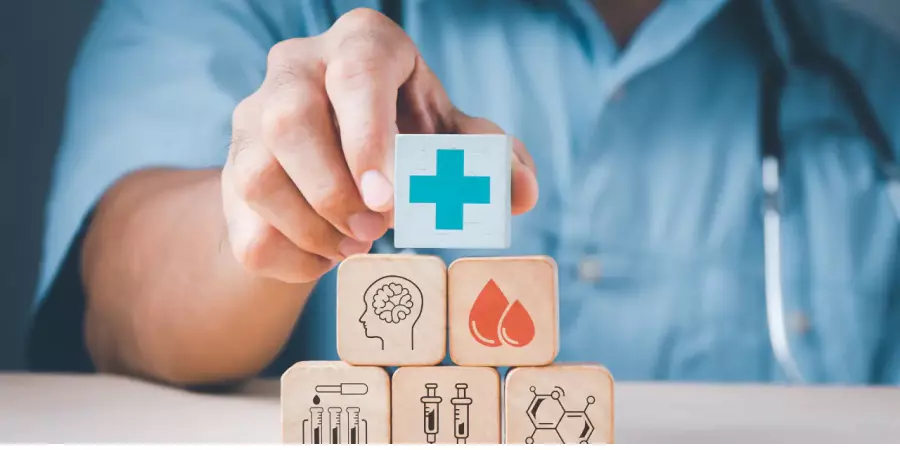 Bemotivateslthy is not something anyone wants. The lack of a viable incentive to improve health has led to some people adopting unhealthy lifestyles. As the first provider of this incentive in your clients' lives, you are in a particular position to make a difference in their lives.
The following are some ways that wellness gifts can benefit your clients and customers:
It offers them a greater sense of happiness and wellbeing
It reduces their healthcare costs
Encourages them to stay with your company and grow
Motivates them to work hard.
Health and wellness gifts cannot make customers healthier by magic. It is possible, however, for them to start thinking about taking better care of themselves if they still need to do so. As a result of your wellness gifts, they can begin this process on their own.
Xoxoday's wellness gift voucher offers a wide range of health and wellness gift vouchers. Select the one from the following lists,
Apollo Pharmacy: You can access health and wellness with the Apollo Pharmacy gift card. With a vast range of products for every age, Apollo Pharmacy as a brand has something for every member of the family, no matter what the product may be: luxury medicines, muscle-building protein, baby care, daily nutrients, or personal care products.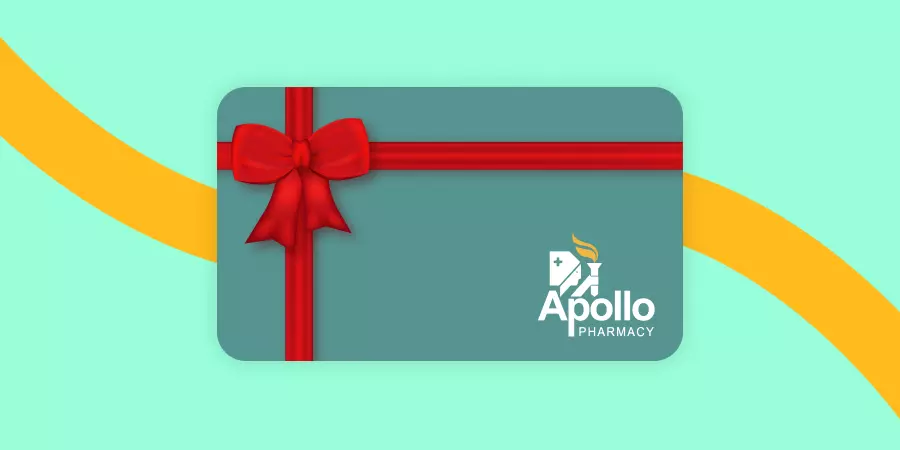 DocsApp Gold: It connects patients with specialist doctors through chat and phone through DocsApp, India's leading online doctor consultation platform. Get a DocsApp Gold gift voucher today!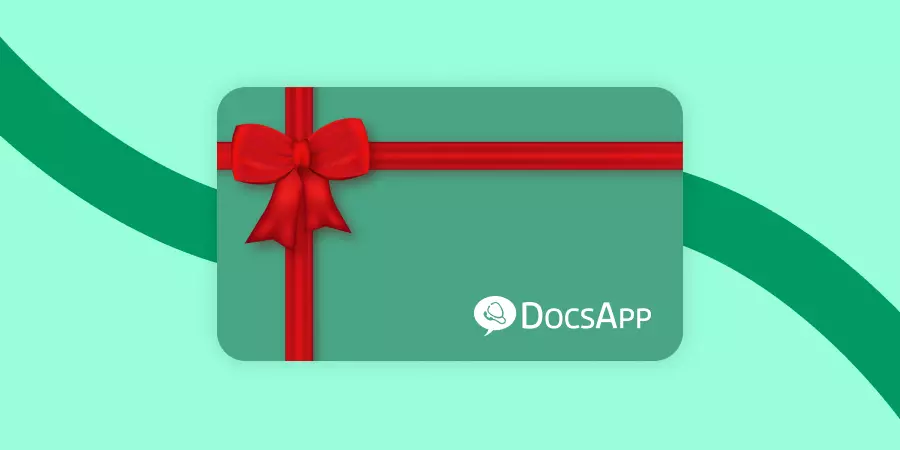 Lakme Salon: Taking one's self-care is equally essential when discussing health and lifestyle. Your customers and clients can benefit from the expertise and experience of Lakmé Fashion Week through the Lakmé Salon. Across Lakmé's salons, you will find professional makeup artists and hair stylists who have performed countless shows and exceptional skin care services. Shop now!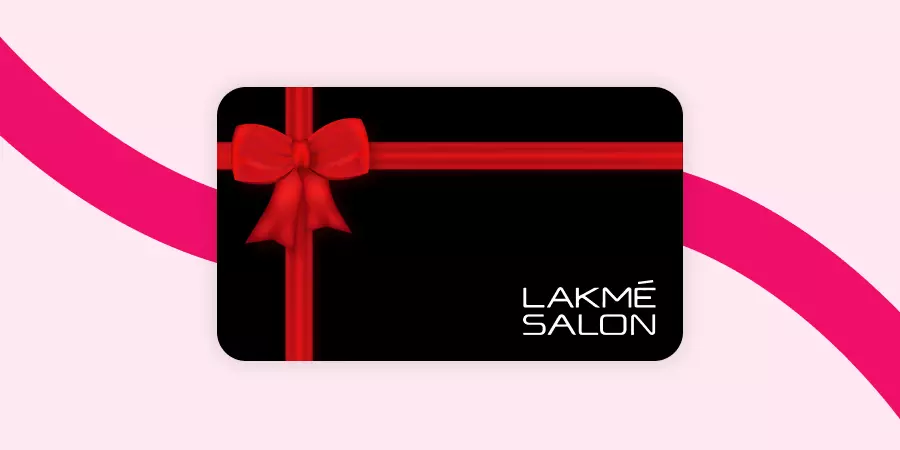 Organic India: Organic India's mission is to inspire a healthy lifestyle. Known for its herbal tea, green tea, tulsi tea, and other healthy beverages, this renowned brand brings you a wide selection. Besides organic rice, you can also find naturally prepared ghee. Buy an Organic India Gift Voucher today!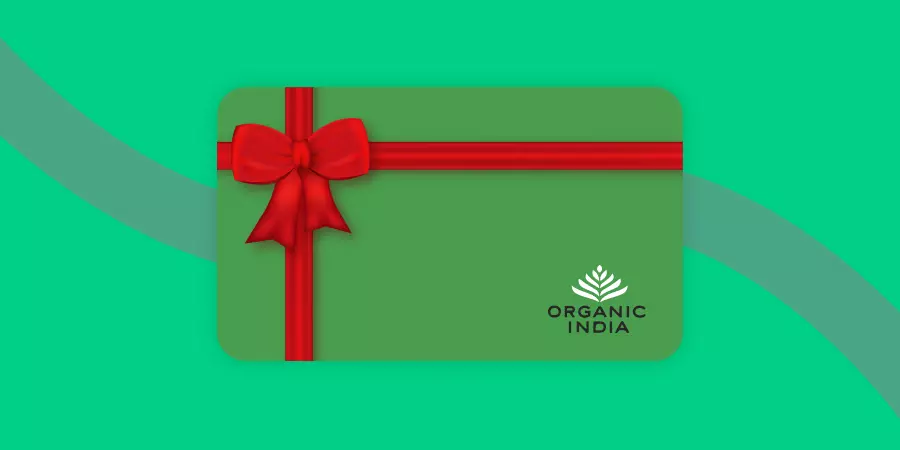 O2Spa Salon: There are over 40 O2Spa Salon locations across 21 cities in India, making it the largest spa chain in the country. Gift your customers a self-care option this Christmas season. Let them cherish the moments with the O2Spa Salon gift voucher.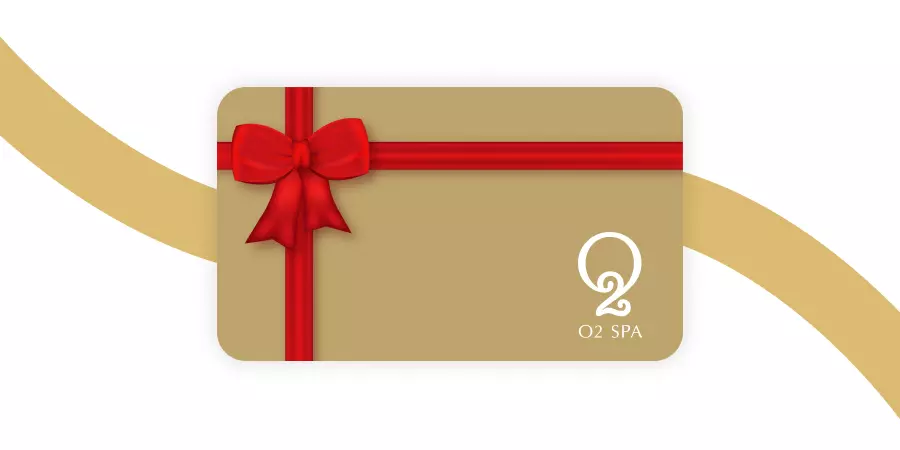 4. Sports Gift Vouchers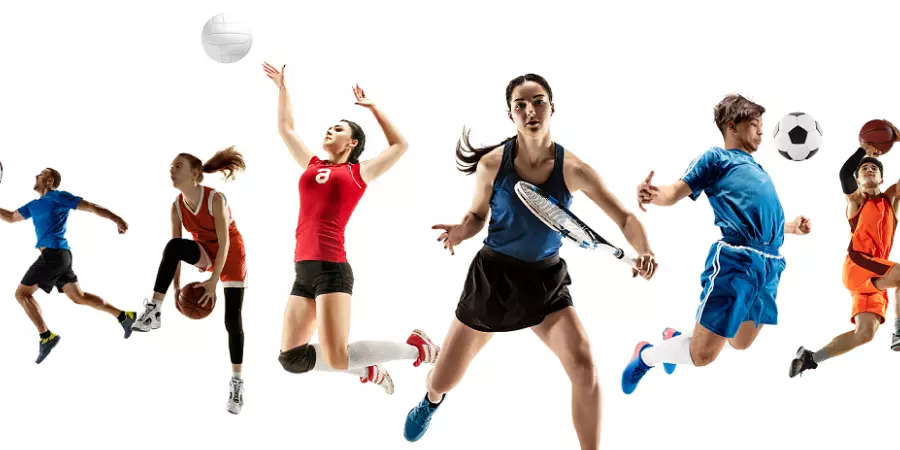 You do not have to worry about getting tickets for an event that fits your busy schedule when you give the recipient a sports gift card. Give them the sports gift card, and they can select a sport and event at a time and place that suits them.
Cultpass: You can work out at home with cultpass LIVE if you subscribe to unlimited access. Podcasts, videos, and podcast content related to fitness, dance, meditation, and health are all included. Shop a Cultpass Sports gift Voucher and gift your customers the excitement of a workout.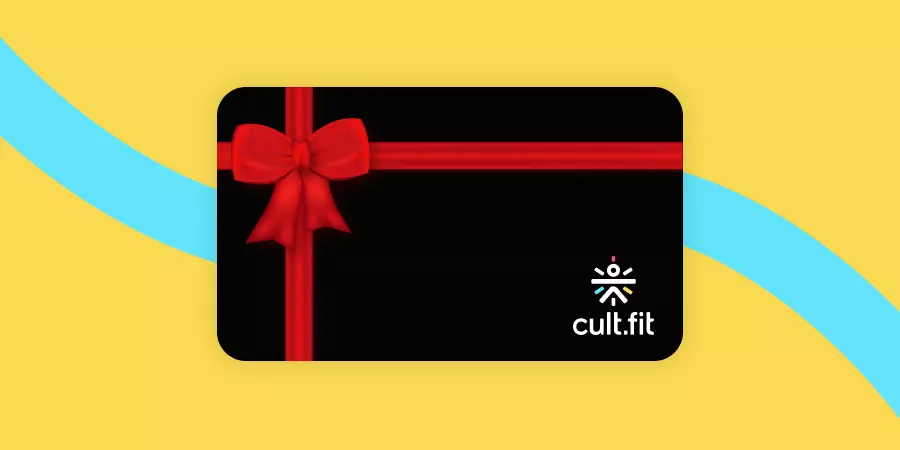 Decathlon: Decathlon offers various products, with 85% of total product amounts coming from Mountain Sports, Water Sports, Cycling, Roller Sports, Tennis, Table Tennis, Golf, Fitness, and Team sports. Gift a Decathlon gift voucher now!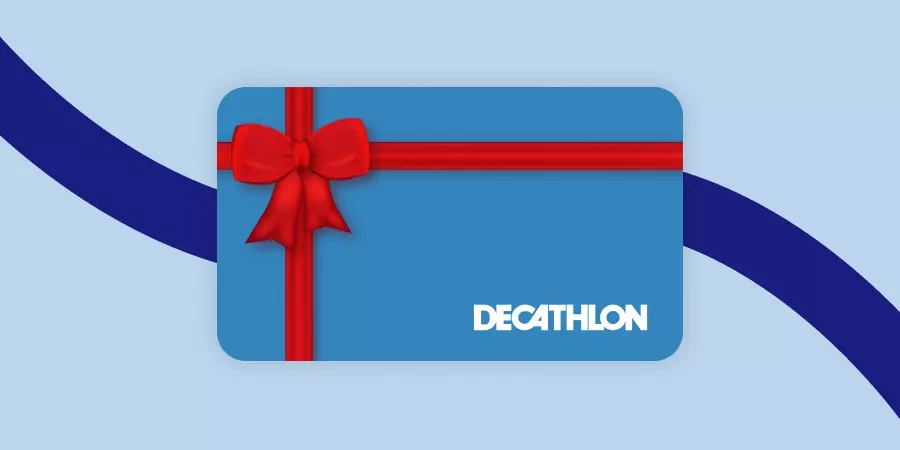 5. Grocery gift cards and vouchers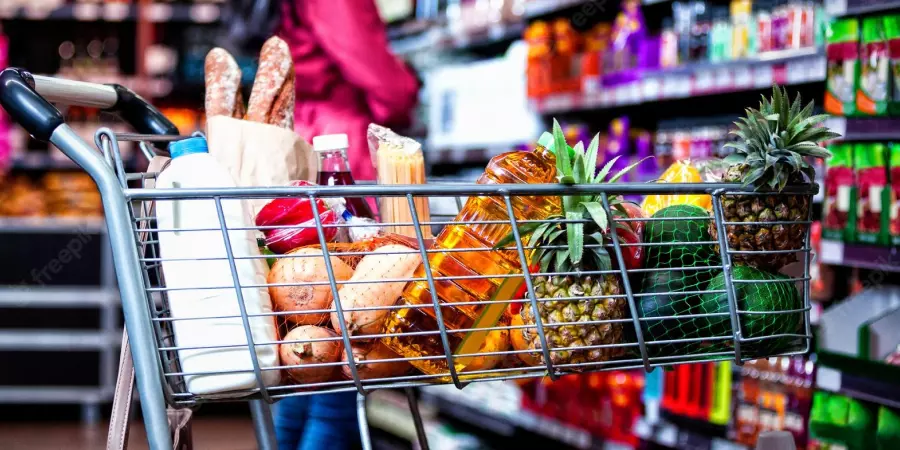 Humans require groceries as a necessity; a basic list of essentials includes groceries. Groceries can be ordered online and delivered right to your door. Your clients and customers will appreciate you if you give them Grocery Gift Vouchers since grocery shopping requires much time.
With these gift vouchers, they can effectively spend that time with their family during Christmas.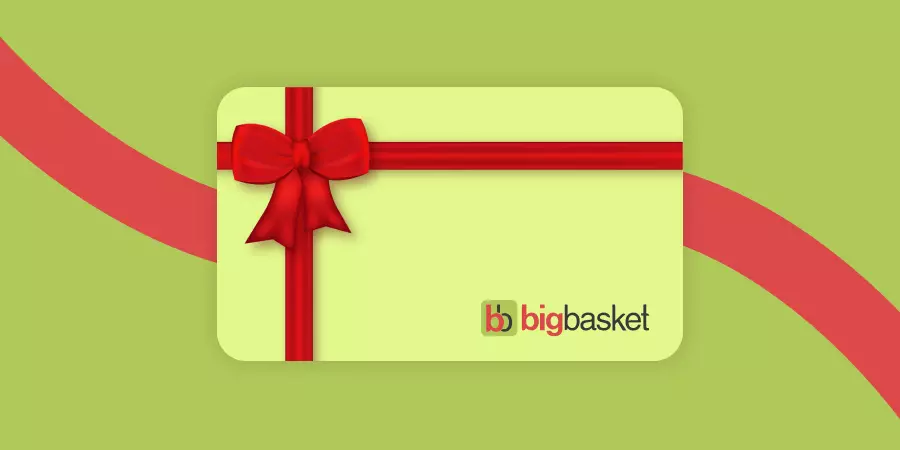 SPAR Hypermarket: Dubai-based Landmark Group owns SPAR Hypermarket. With 18 stores in India and increasing, SPAR, headquartered in Bangalore, is one of the country's largest hypermarket operators. Gift your customers SPAR Hypermarket Grocery Voucher.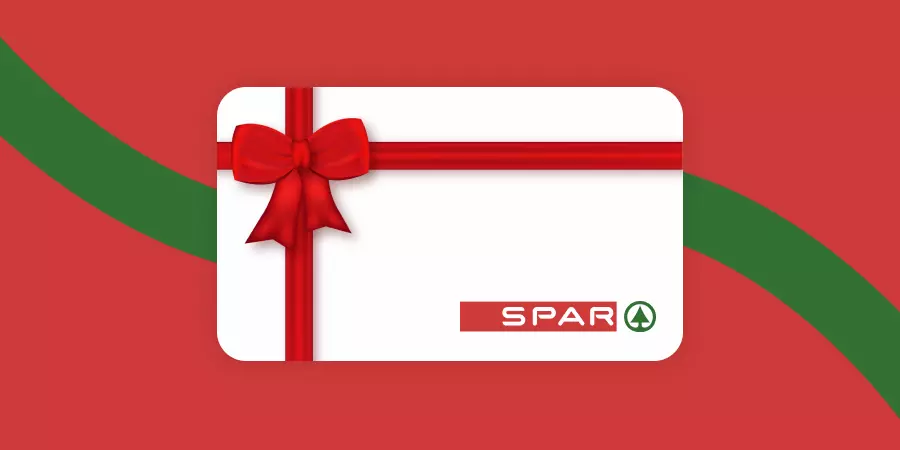 Grofers: Blinkit (Grofers) 's low-cost online supermarket offers various products. The app or website allows you to shop for groceries that are hygienically packaged & delivered safely.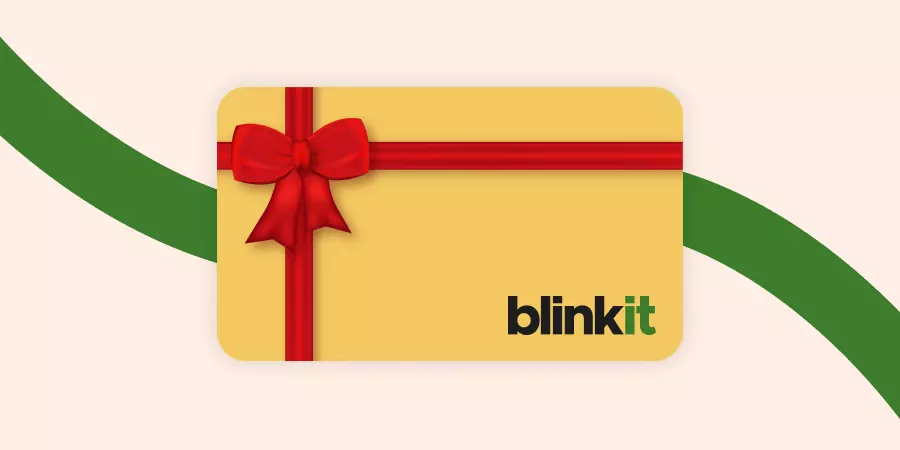 Xoxoday also has the following Grocery gift vouchers digitally to delight your customers and clients.
6. Entertainment gift cards and vouchers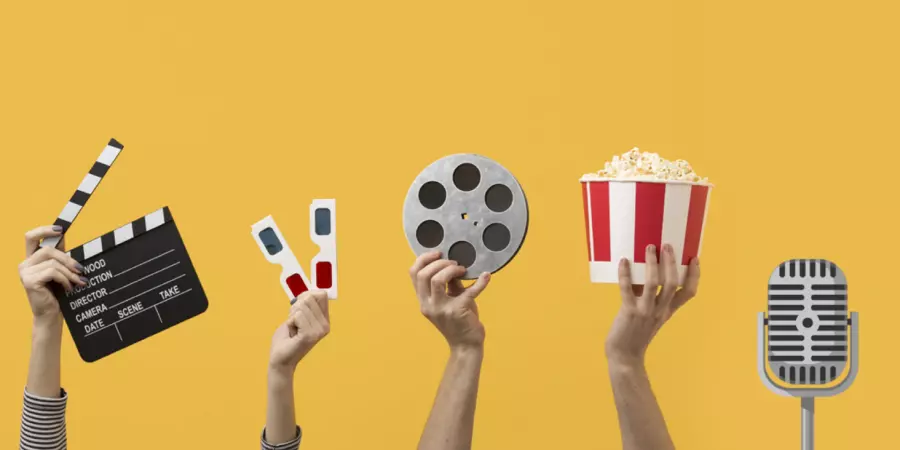 Give your customers and clients the freedom to choose their Christmas entertainment. Festive seasons are mainly meant for enjoyment and fun with family and friends. So, gifting an Entertainment voucher will be the best option for this Christmas.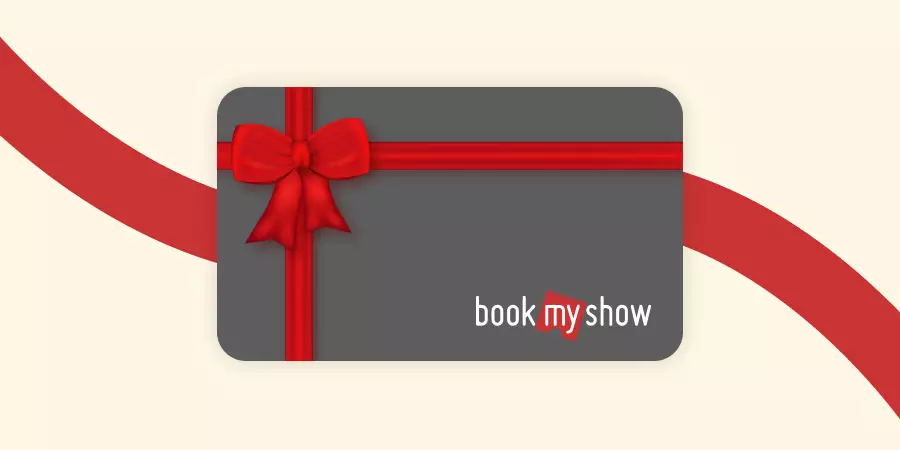 PVR eGift Voucher: You can allow your clients to experience film viewing most fascinatingly with a PVR eGift Voucher.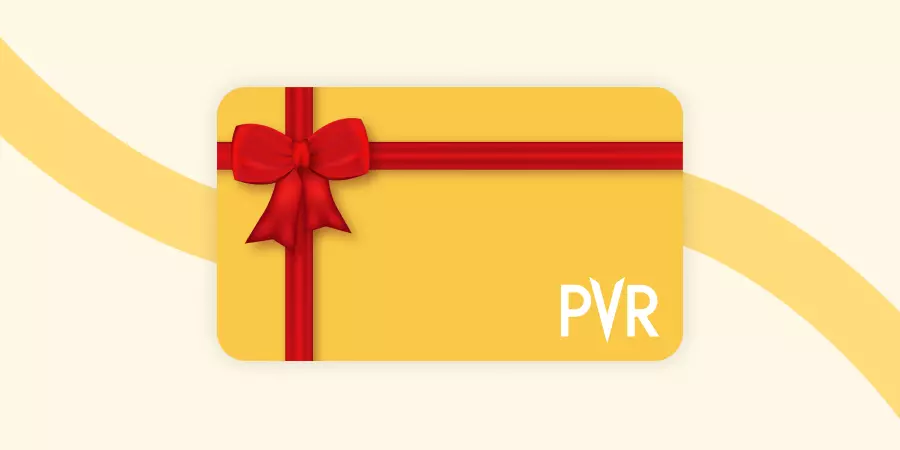 Hotstar: Give your clients, Hotstar, a fantastic entertainment experience at their convenience. With Disney+Hotstar, you can watch video-on-demand. In addition to premium international movies and television series, there is a paid subscription plan called "Premium".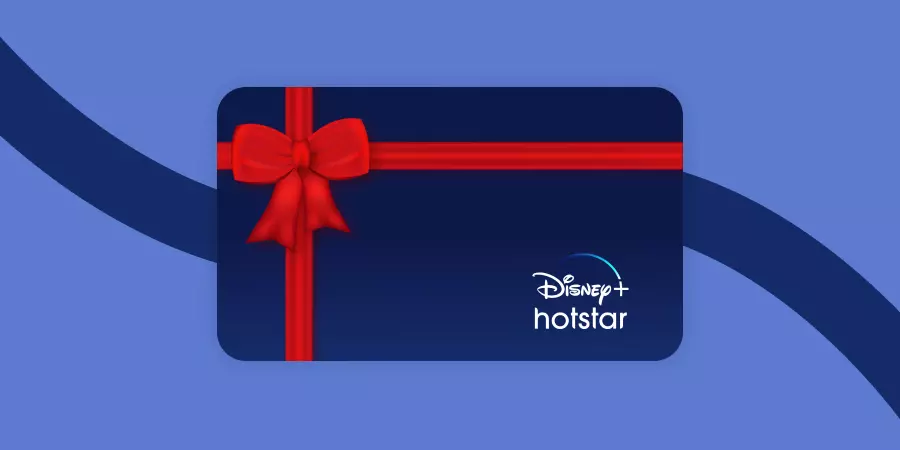 7. Travel gift cards and vouchers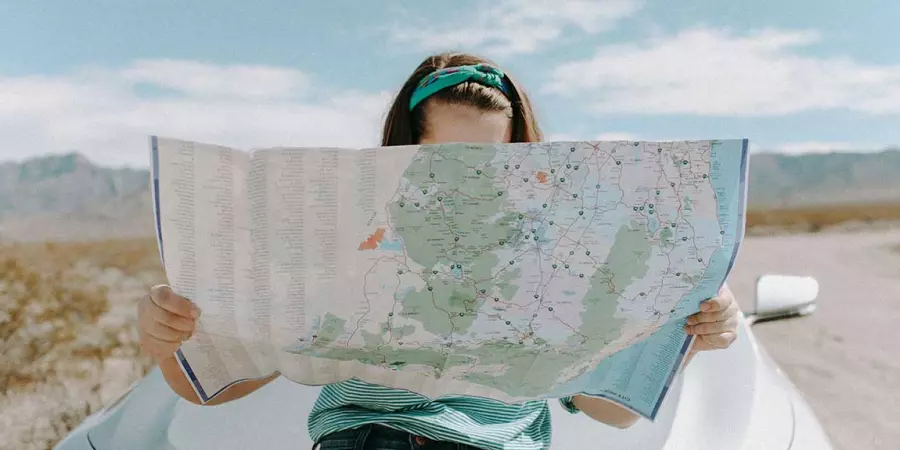 It is December already. Cold but pleasant is the climate. It is that time of year when most companies or individuals plan their extended annual leave. The children are on Christmas break. Now is the perfect time to plan that family vacation your clients have been wanting. Their holiday will allow them to relax, destress, rejuvenate, and join the office with renewed vigor next year.
At the same time as they are planning the vacation, everyone else must be doing the same. In December, travel tickets and hotel tariffs are on the higher side due to the holiday season. Make sure they do not let the high cost keep them from taking the vacation they deserve.
You can plan for your customer's vacations by gifting. Xoxoday Travel gift vouchers, even on a limited budget. Using travel gift vouchers, you can save on all aspects of your holiday, including tickets, hotel accommodations, dining, and intracity cab travel.
Marriott Hotels India: Across more than 35 cities, Marriott International has 135 hotels under 16 leading brands. There are Marriott hotels and vacation ownership resorts all over the world are operated and franchised. Gift a Marriott Hotels Travel Gift Voucher and let your clients have fun this Christmas.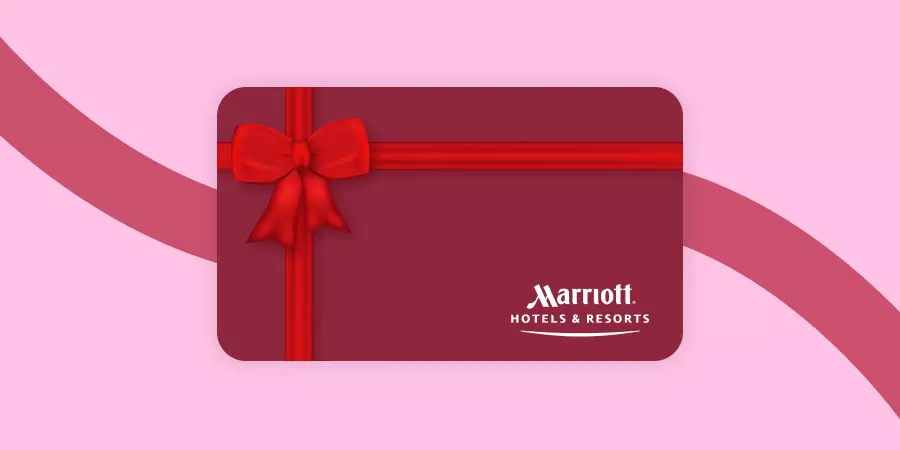 Hyatt Hotels: By gifting a Hyatt Hotels gift card, your client can have inspiring experiences and beautiful memories with the Hyatt e-Gift Card. A Hyatt e-Gift Card is the ideal present, whether you are treating them to a relaxing staycation or a weekend getaway.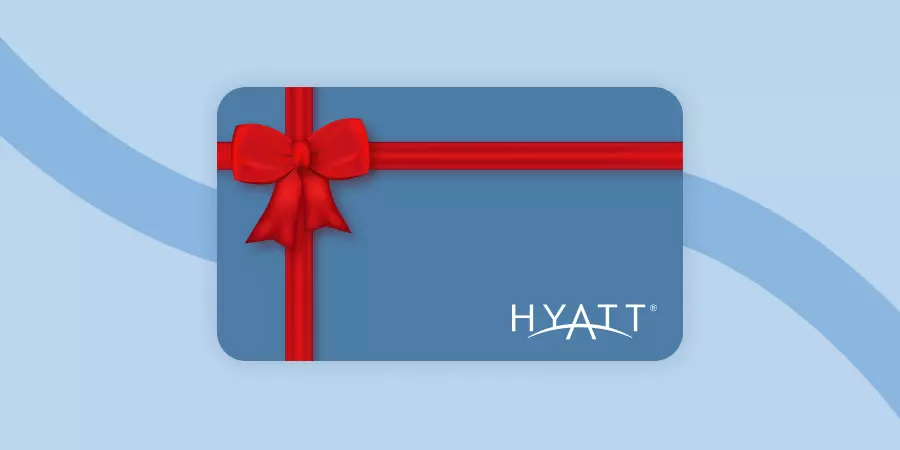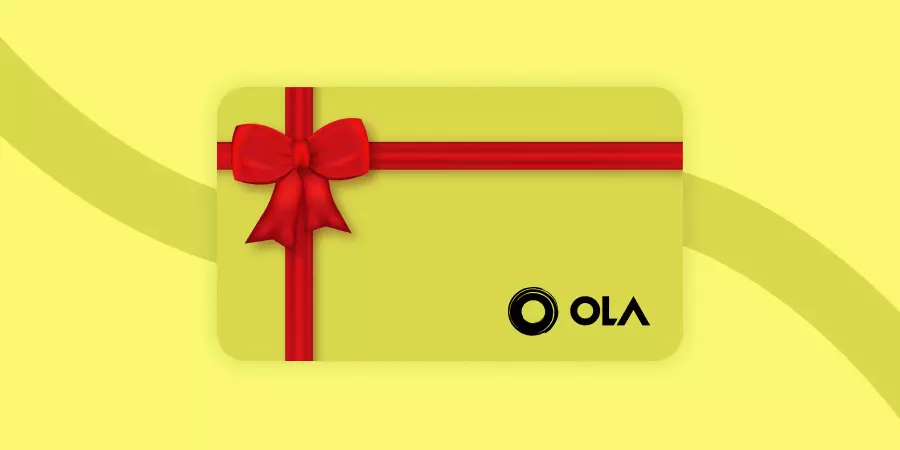 MakeMyTrip: Xoxoday's MakeMyTrip Gift Cards are the perfect holiday gift for your clients. MakeMyTrip offers instant booking options for a variety of best-value products and services. They also have dedicated customer support.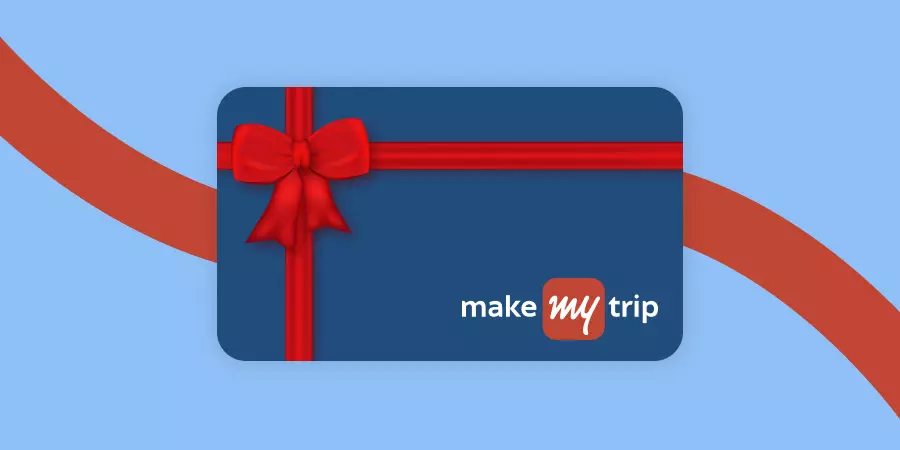 8. Charity gift cards and vouchers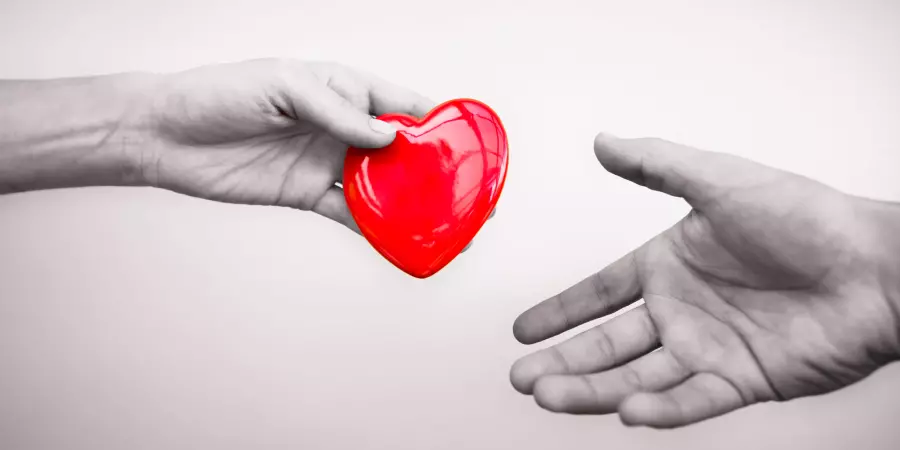 Your customers can support their favorite charities by using charity gift cards. They can connect with organizations that are important to them through these cards.
As a result, the company allows the individual to donate. Companies set the total amount for donations on charity gift cards. A specific expiration date, for example, may be used to motivate individuals to give.
In addition to charitable gifting, this offers you to set a limit on a digital gift card, which is a great advantage. A donation cannot exceed the amount you decide on in advance, just like a credit card limit. A person can give to any nonprofit organization they choose, but they cannot exceed this basic set limit.
Gift the joy of giving through Xoxoday's Charity Gift Cards.
DonateKart: The DonateKart crowdfunding platform creates social impact through trust and transparency. They provide NGOs and charities with the products needed, which they deliver by coordinating donations from around the world. Gift a DonateKart eGift Card to your clients this Christmas.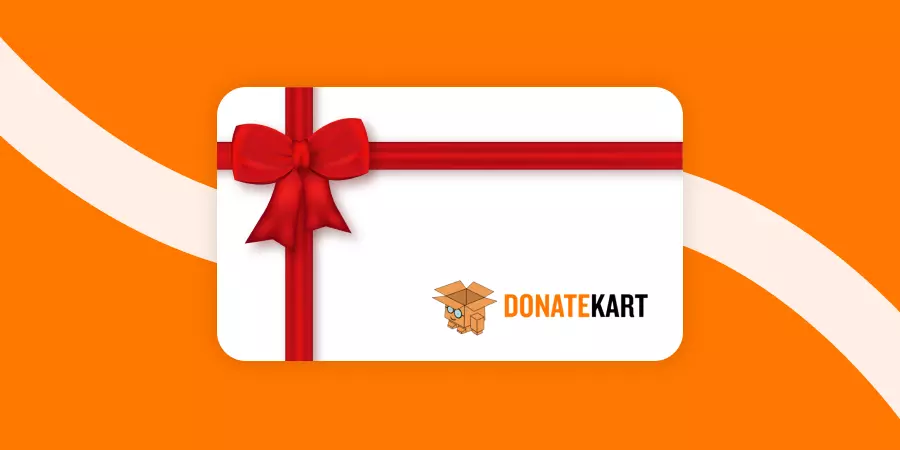 Points For Good: Your customers and clients can donate to causes and charities they care about through Points for Good. Those who wish to help the environment, address climate change, and support arts, music, and sports can now do so with the help of the Points for Good Gift Voucher.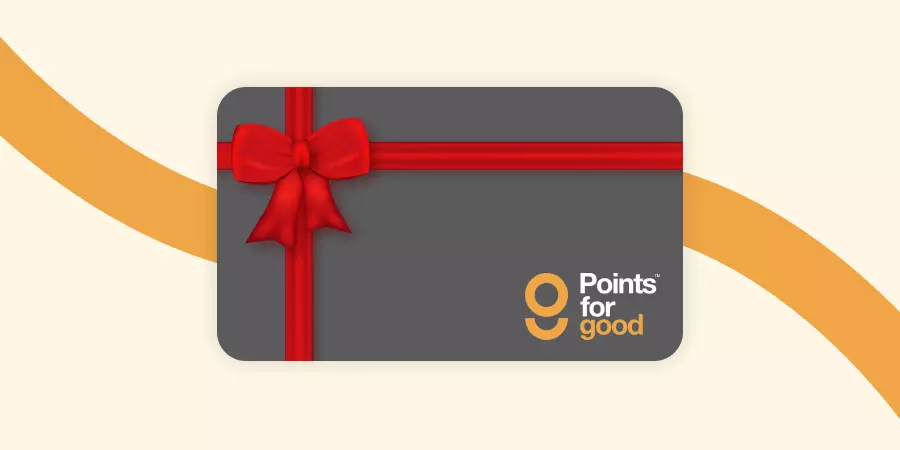 9. Jewellery gift cards and vouchers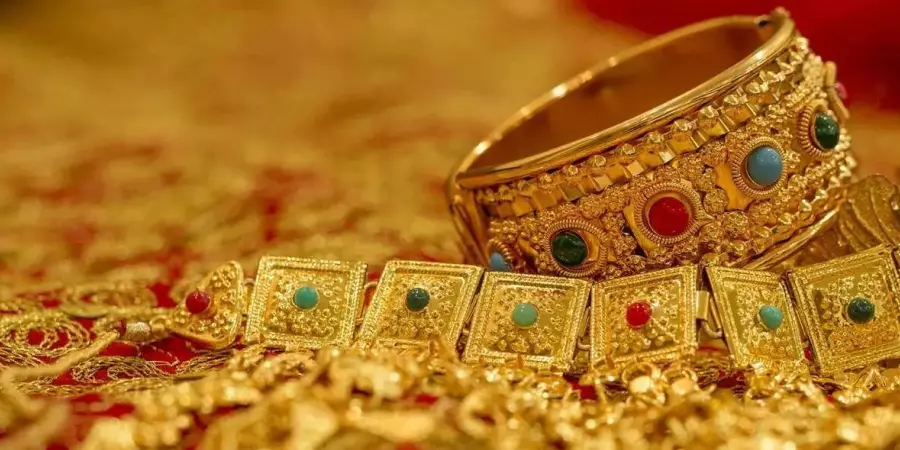 You may find it challenging if you want to get your customers a fashion-related gift, but fashion can extend beyond clothes. Alternatively, it could cover their accessories as well. Jewellery could be an option you may have resorted to before, or you may opt for something more unique.
With a golden touch of personalized messages, jewellery gift cards and vouchers give a special emotional touch to your customers. It will provide you with the 'Joy of gifting.' Using the jewellery gift card, your clients can redeem their gold, diamond, or pearl jewellery designs.
Tanishq Studded: Besides superior craftsmanship, exclusive designs, and excellent product quality, Tanishq is synonymous with quality. Buy a Tanishq Studded gift card from Xoxoday!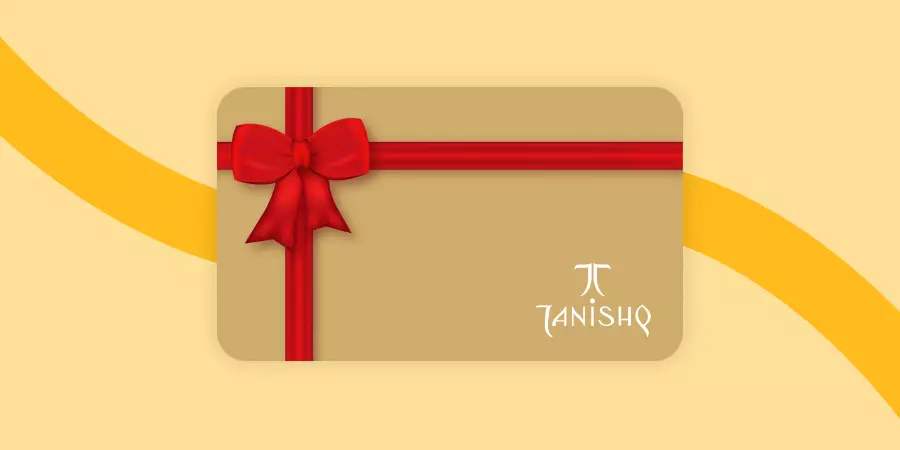 Malabar Gold and Diamonds: Let your customers celebrate this Christmas with Malabar Gold and Diamonds. Gift them a Malabar Gold and Diamonds Gift Voucher!
Kalyan Jewelers: Let your clients browse through Kalyan Jewellers' collection and find their ideal jewels with their Gift Cards and Gift Vouchers this Christmas.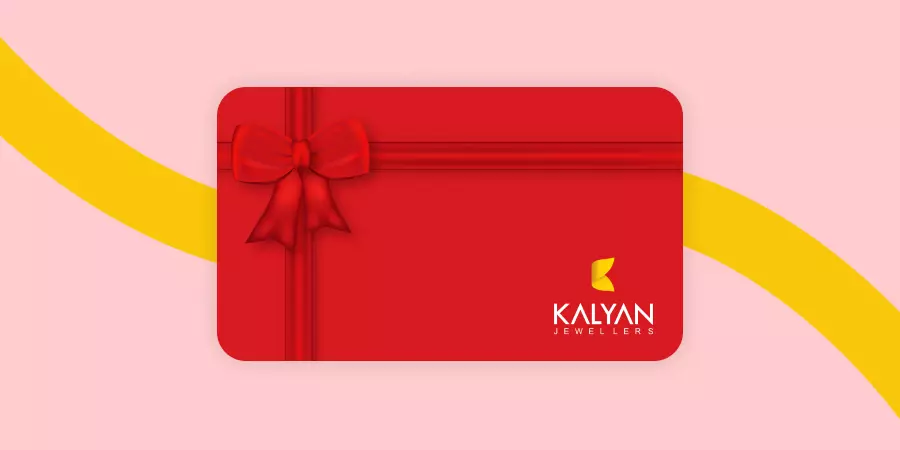 Conclusion
Knowing how to give corporate Christmas gifts to your customers and clients right can make it a breeze; hopefully, this guide has helped you. Creating a gift strategy, gathering your budget, providing the recipient's information, choosing high-quality items, and wrapping them in sustainable custom packaging - that is it! In addition, you will receive a reward for your efforts.
When you gift your clients, who will remember you every time they make a purchase and become your biggest brand ambassadors, you will undoubtedly see these relationships grow in emotional connection and mutual appreciation.
---