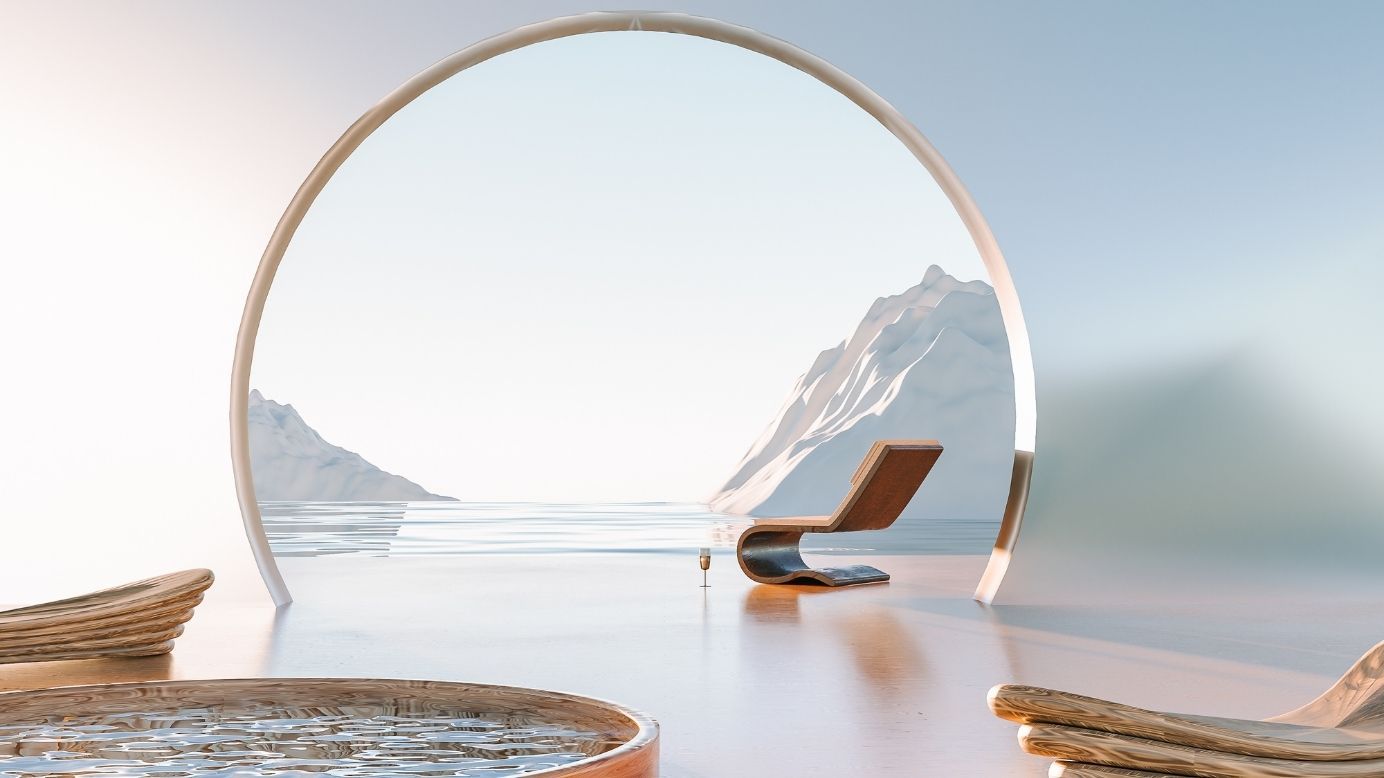 Why Gifting Experiences To Employees Is A Great Idea
Experience gifting is not just about appreciating the employee but also about creating a memorable time for him that he will cherish and associate the memory with his experience in the company.
While gift vouchers are extremely popular when it comes to employee gifting, the corporate is now looking beyond the usual vouchers to add the extra personal touch in their rewards. Gifting experiences is a trend that is now picking up among employers because of the manifold of benefits it offers. Experience gifting is not just about appreciating the employee, but also about creating a memorable time for them that they will cherish and associate the memory with their experience in the company. Besides, experiences serve as a great motivational incentive and add to employees' personality development program.Let's discuss in depth how experience gifting is impacting the trends in rewards and recognition and why it's becoming more popular than ever.
‍
Different types of experiences as employee gifts and how they benefit the employee-
1. Adventure Experiences
Indulging in adventures is the spirit of life itself. Accomplishing an adventure is not only about the adrenaline rush we experience but it adds to the person's perception of himself. Taming one's own fears- of heights, of water, of animals fills a person with a great sense of accomplishment. Adventures activities like rock climbing, zip-lining, cave trekking, river rafting and parasailing etc help your employees feel closer to nature and bring down their stress levels with the satisfaction of achievement. These activities have the underlying principle that overcoming your fears and shortcomings are the route to achievement. What better way to inculcate this value than to actually make your team of employees do it? Group adventure activities, on the other hand, have the added advantage of fostering bonds within the team and reinstating the values of teamwork which they will apply at the workplace too. Such experiences come with multiple benefits for employee's personality which has high chances of manifesting in his performance at work.
2. Fine Dining Experiences
Sharing food is all about happiness. Gifting gourmet experiences- a fun-filled team lunch or a celebratory lunch is a wonderful way to help the team bond over food. Rewarding your team with a splendid fine dining experiences helps them feel appreciated and recognized.
Considering the employee's milestones in his personal and professional life are factors that help employers choose the right gourmet experience. For example, it's a great idea to gift a newly married employee with a candlelight dinner. As the employee's personal milestone has been considered, this gift helps foster bonds between the employer and employee. Such a gifting has the potential to influence employee relations to a great extent. In the employee life cycle, these gifts have a great impact.
3. Luxury Spa Experiences
Spa experiences are generally associated with luxury and feeling pampered. A day at the spa also helps in relieving stress and refreshing oneself. It also facilitates in weight loss and rejuvenation of skin tissues amidst various other benefits. The rejuvenating spa massages have the "feel good" factor about them which makes it a reward to be earned by good performance. If such a reward follows accomplishment of a difficult task at work, then the positive behavior gets reinforced. Gifting luxury spa experiences is now becoming a trend as it helps boost employees' sense of well-being. Reportedly, both men and women are increasing interested in indulging in luxury spa for the high level of rejuvenation it provides.
4. Health and Fitness Experiences
Employee health is one area that cannot be ignored when it comes to gifting. No matter how the company makes them happy or keeps them motivated, as long as their health is neglected,there are high chances of their under-performing.
Gifting health experiences include fitness packages like providing employees with membership of health clubs, gyms or other fitness centers. For example, providing membership to Yoga classes is great idea for it helps them manage their stress levels and maintain their fitness. As an alternative, employers can consider exercise sets with yoga mats, stress balls and other equipment.
5. Tours as a Gift
Traveling serves as a highly beneficial break from work. Research supports the fact that traveling improves one's productivity at work and that vacations are essential for work-life balance. While big companies have vacations planned for each employee annually,few others gift trips to their employees. This can also serve as a reward for a high performer who earns it with his hard work. Employers can reward an employee with a tour, or an entire team can be gifted with a good trip experience for bonding. Teams that go out together have better bonds within them and are highly motivated.
6. Hobbies and Workshops
Learning and maintaining hobbies is a way to wellness and stress-free life. Employees who spend time indulging in one or the other activities or hobbies are more likely to be stress free and motivated at work. Hobbies inculcate many important values like patience, perseverance and focus on goals. These values go a long way in adding quality to a person's performance at work. Employers can encourage employees to indulge in de-stressing hobbies or learning a new skill by gifting them hobby workshops. Workshops like Chocolate making workshops, painting workshops,terrarium making, gardening workshops not only help them learn new skills but also serves the purpose of engaging them positively and adding great values to their lives.
7. Exclusive Experiences
Everyone has a craving for having extraordinary experiences and making wonderful memories. Reward your best performer of the quarter with an extraordinary experience and set an example for others to follow. Extraordinary contributions to the team or a high achieving employee can be rewarded and recognized with a special and memorable experience. For example, Microlight flying experience is getting popular for the sheer thrill it offers. Now-a-days, dining experiences are also getting a face lift. For example, dining under a helipad is reckoned among the best dining experiences and is getting popular as an employee gift. Exclusive experiences as these serve as a great motivational factor for the high performers.
8. Team Bonding Experiences
Team bonding activities and workshops are a highly beneficial way to inculcate and foster team spirits and values within a group of individuals. Team bonding games and activities can be best experienced at an outside venue with more opportunities to learn and improve one's personality. While adventure activities and hiking, trekking etc are reckoned as team bonding activities, exclusive team bonding workshops are highly impactful. Such activities are filled with fun and enjoyment as they also increase motivation levels of the group.
The Experiential Rewards for Employee Awards, Performance Awards, Milestone Awards and Achievement brings more values for Employee Engagement and results in more Productivity for the Organization. Discover the essence of experiential gifting with Xoxoday.
‍
Benefits of Experiences as a Reward
1. Personalizing Experiences
Experiences as rewards serve the purpose of motivating, reinforcing the desired behavior and strengthening the employer- employee bonds. During the employee's life cycle,he can be rewarded with experiences that go well with the milestones in his personal life like marriage, parenthood, anniversaries and birthdays. In case of a team that lacks good bonds and communication, gifting a team bonding experience which provides the desired outcome can be highly beneficial.
2. Tapping Inner Potential of Individuals
Employees may be great at their work but it's also crucial that they explore and nurture their inner capabilities. Experiential outings and activities bring out the hidden potential in an individual. Even latent skills like leadership, problem solving,and perseverance can also be exposed and honed through activities.
3. Experiences Motivate Millennials
Millennials love to indulge in experiences and even show it off on social media. They find their emotional connect through experiences which help them unleash their spirits. A young workforce finds its motivation in adventures and explorations which constitutes its work-life balance. Associating the company with personal accomplishments at activities and hobbies goes a long way in strengthening employer-employee relations.
4. Strengthens Work-Life Balance
After a stressful work-stretch, it's important that employees find relief in nature trips or activities that help them unwind. Encouraging experiential activities help promote work-life balance among employees. It also helps in fostering relationships and strengthening bonds that make experiences so full of life.
5. Serves as A Great Motivator
Studies and data support the fact that experiences serve as a highly motivating factor even though the engagement time is short. While material gifts only provide immediate gratification, experiences become memories and have a more lasting effect thereby making them highly motivating.
Rewards work better with personalization and timely delivery. Inculcating the right rewarding strategies with experiences is a formula for a beneficial rewards program.
Xoxoday offers a wide variety of experiences comprising of team bonding activities, team tours, adventure activities, gourmet and many more.
‍
Xoxoday Newsletter
Join the newsletter to receive the latest updates in your inbox.
---