Silver Diwali gifts for corporate family, as the festive season draws near, we find ourselves immersed in the timeless tradition of exchanging gifts, a symbol of appreciation and unity. This Diwali, gift your corporate family and step beyond the ordinary and infuse your celebrations with the enchantment of silver.
A metal synonymous with purity, grace, and lasting connections, silver gifts offer a unique and thoughtful way to honor the bond within your corporate family.
From shimmering keepsakes to intricate ornaments, these silver tokens encapsulate the essence of the festival while reflecting the shared journey of growth and prosperity. Join us in exploring the world of Silver Diwali Gifts, where tradition meets elegance, and where every gift tells a story of collaboration, achievement, and enduring unity.
🎁
This Diwali, go beyond the traditional silver gifts and showcase your genuine care for your valued individuals. Elevate your gesture by selecting a gift hamper from the exclusive
Youforia's Corporate Diwali Gift Box collection
. Our assortment includes a variety of luxurious hampers and gift boxes, each carefully curated to embody the spirit of the season. What's more, you can personalize these offerings with your corporate logo, infusing a touch of your identity into the gift.
13 Corporate silver Diwali gifts
Here are 10 pure silver items for diwali gift
Bowl
Plates
Ganesh on lotus idol
Pooja bell
Diyas
Candle holder
Lakshmi Feet coins
Bookmark
Diya petal
Card holder
Lantern
Ganesh Gauri Shakar
Silver Dry fruit box
1. Silver bowl
This Diwali, consider bestowing the timeless gift of a silver bowl upon your recipients. Beyond its exquisite craftsmanship, a silver bowl embodies the essence of purity and grace that aligns perfectly with the spirit of the festival.
2. Silver plates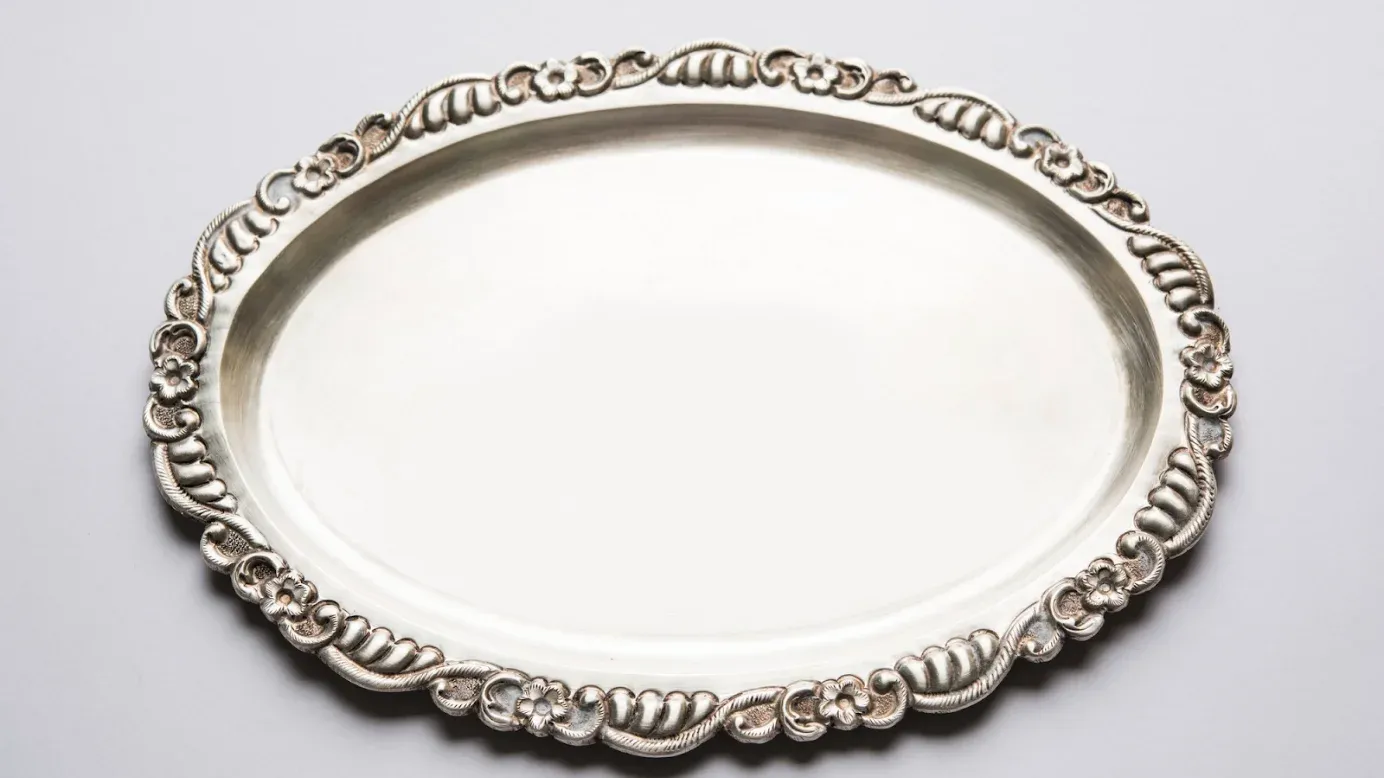 These exquisite pieces not only add a touch of opulence to festive celebrations but also embody the timeless values of unity and sharing. As recipients receive these silver plates, they are gifted not only with a beautiful item but with a symbol of the enduring bond between giver and receiver.
3. Ganesh on lotus idol
This Diwali, elevate your gesture of appreciation by presenting the exquisite gift of a Ganesh on Lotus Sculpture to your valued managers and employees. Symbolizing wisdom, prosperity, and new beginnings, Lord Ganesh is revered as the remover of obstacles, making this sculpture a meaningful token of your wishes for their success.
The lotus, a symbol of purity and enlightenment, further enhances the spiritual significance of the gift.
4. Pooja bell
One of the basic silver Diwali gifts can be a Pooja bell. As Diwali's luminous festivities approach, consider gifting the serene presence of a Pooja Bell. This thoughtful gesture encapsulates the essence of the festival, offering recipients a way to infuse their surroundings with spirituality and tranquility.
The resonant chime of the bell holds a special significance in Hindu rituals, inviting positive energies and dispelling negativity.
5. Diyas
As a symbol of light and positivity, the Diya represents the shared journey of your team and the illumination that comes from collaborative efforts. By presenting this thoughtful gift, you're not only honoring the festival's traditions but also acknowledging the collective achievements that have shaped your corporate family.
6. Candle holder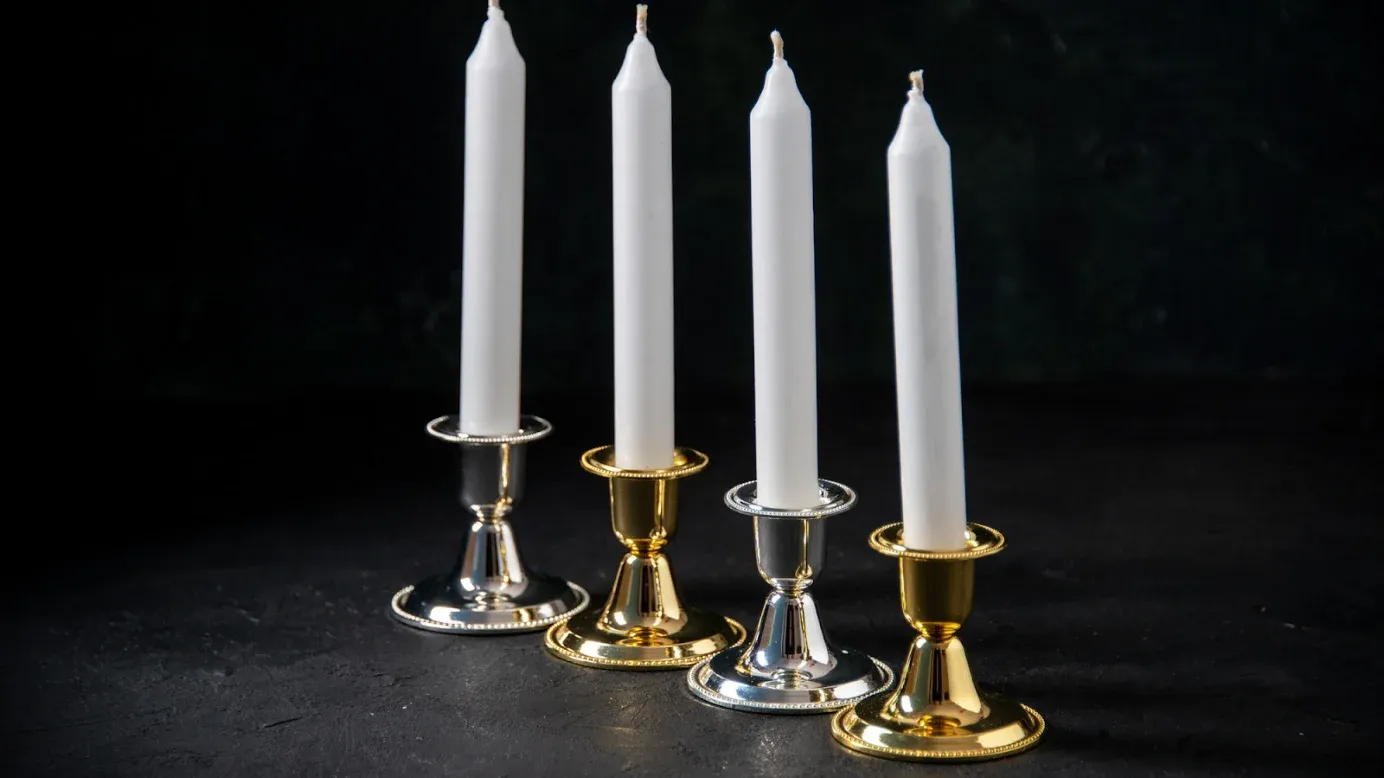 One of the Diwali gift, silver plated candle holder. A perfect fusion of tradition and modernity, this gift captures the essence of the festival while adding a touch of sophistication to any space. The candle's warm glow symbolizes the triumph of light over darkness, much like the shared accomplishments of your relationship.
🧨
Introducing the perfect answer for effortless rewarding of your corporate family! Meet
Xoxoday Links
- the definition of speed and simplicity in gift processing. Imagine this: Handpick a custom reward, choose the deserving recipient, and voilà! An instant redemption code appears, ready for their delight. Embrace the enchantment of effortless gifting with Xoxoday links now!
7. Lakshmi Feet coins
Another pure silver gift items for diwali can be Lakshmi feet coins. As Diwali's auspicious glow envelops us, consider bestowing the heartfelt gift of Silver Lakshmi Feet Coins upon your corporate family. Symbolizing wealth, fortune, and divine blessings, these coins are a poignant representation of the festival's essence.
8. Bookmark
This Diwali, celebrate both achievement and inspiration with the exquisite gift of a Silver Bookmark for your corporate family. Just as a bookmark holds its place within the pages of a book, your collaboration has left an indelible mark on your journey together.
9. Diya petal
Envelop your corporate family in the radiant spirit of Diwali by presenting the exquisite gift of a Silver Diya Petal. Like a delicate petal, this Diya exudes both grace and luminance, capturing the essence of the festival's celebrations.
10. Card holder
This Diwali, infuse a touch of sophistication into your corporate family's professional endeavors with the gift of a Silver Card Holder. Just as this holder delicately cradles business cards, your collaboration has nurtured connections and opportunities.
11. Lantern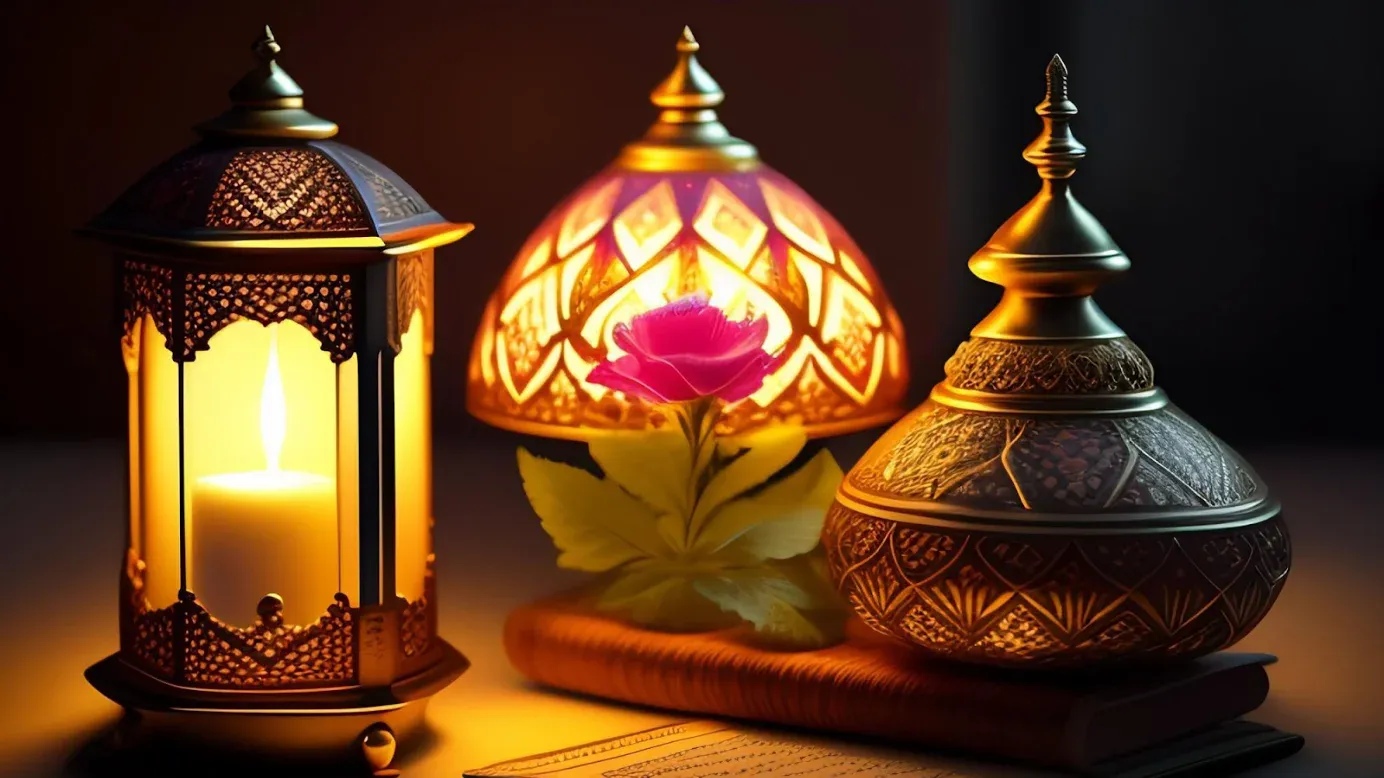 Diwali gift silver plated Lanterns can embrace the spirit of togetherness this Diwali by presenting the symbolic gift of a Silver Lantern to your corporate family. Much like a lantern guides travelers through the night, your partnership has illuminated the path of shared success.
By offering this exquisite gesture, you're not only honoring the festival's traditions but also kindling the flame of unity and collaboration.
12. Ganesh Gauri Shankar
This Diwali, celebrate the spirit of unity and divine blessings by presenting the exquisite gift of a Silver Plated Ganesh Gauri Shankar to your corporate family.
The divine union of Lord Ganesha and Goddess Parvati's symbolic representation, this gift signifies harmony and auspicious beginnings. By sharing this thoughtful gesture, you're not only honoring tradition but also expressing your heartfelt wishes for prosperity and togetherness.
13. Silver Dry fruit bowl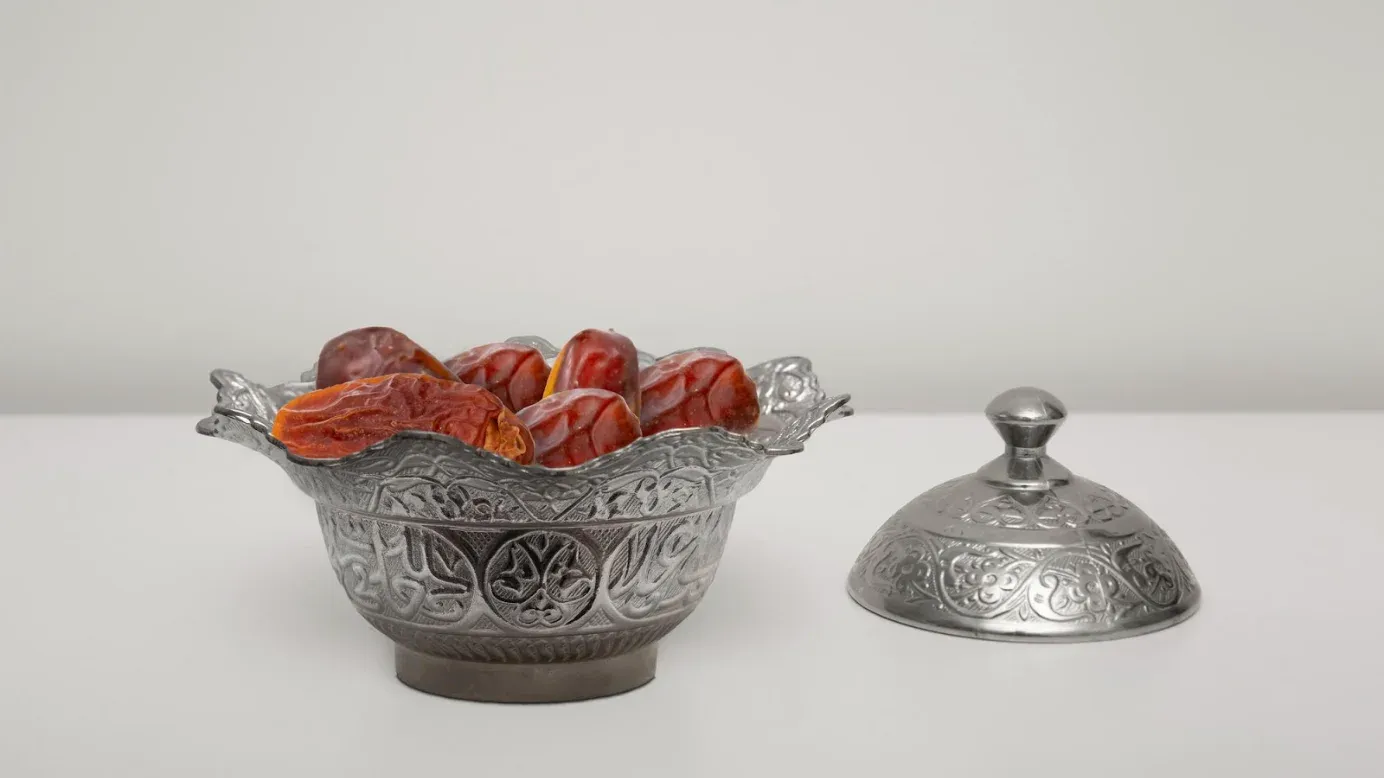 Embrace the joy of giving this Diwali with the exquisite gesture of a Silver Dry Fruit Bowl for your esteemed corporate family. This gift harmoniously blends opulence and nourishment, symbolizing the bountiful rewards of your collective efforts.
By presenting this thoughtful offering, you're not only embracing the spirit of the festival but also expressing your gratitude for their dedication.
🎇
Just do not stick to silver Diwali gifts, Xoxoday offers organizations a wide array of options to give personalized and thoughtful gifts this Diwali: be it through a digital experience, a physical one, or a combination of both!
Download the Diwali gifting catalog now
.
8 Diwali ideas for buying silver coin on Dhanteras
Diwali silver coins make for wonderful gifts on Dhanteras. They shine not just with silver, but with the blessings and joy of the festive season, bringing prosperity and good luck to your loved ones.
Here are 8 types of silver coin for dhanteras for corporate families:
Lakshmi and ganesha coins
Diwali special coins
Religious symbol coins
Scriptural inscription coins
Customized coins
Pure silver ingots
Collector's coins
Traditional designs
1. Lakshmi and ganesha coins
Lakshmi and Ganesha coins are a cherished and symbolic Diwali gift in Indian culture. During the festival of Diwali, also known as the Festival of Lights, it is customary to exchange gifts as a gesture of goodwill, prosperity, and blessings for the year ahead. Lakshmi and Ganesha, two revered deities in Hinduism, hold special significance in this context.
2. Diwali special coins
A Diwali silver coin is not just a piece of metal; it's a sparkling token of joy that holds the warmth of the festival and the best wishes of the season. Some silver coins are specifically designed for Diwali and may include intricate designs related to the festival, such as diyas (oil lamps), rangoli patterns, and more.
3. Religious symbol coins
These silver Diwali coins might feature religious symbols like Om or Swastika, representing spirituality, divinity, and good luck.
4. Scriptural inscription coins
Some coins might have inscriptions of holy verses or shlokas from religious scriptures, adding a touch of spirituality to the gift.
5. Customized coins
To make the gift more personal, you can also find silver coins that can be customized with names, messages, or dates.
6. Pure silver ingots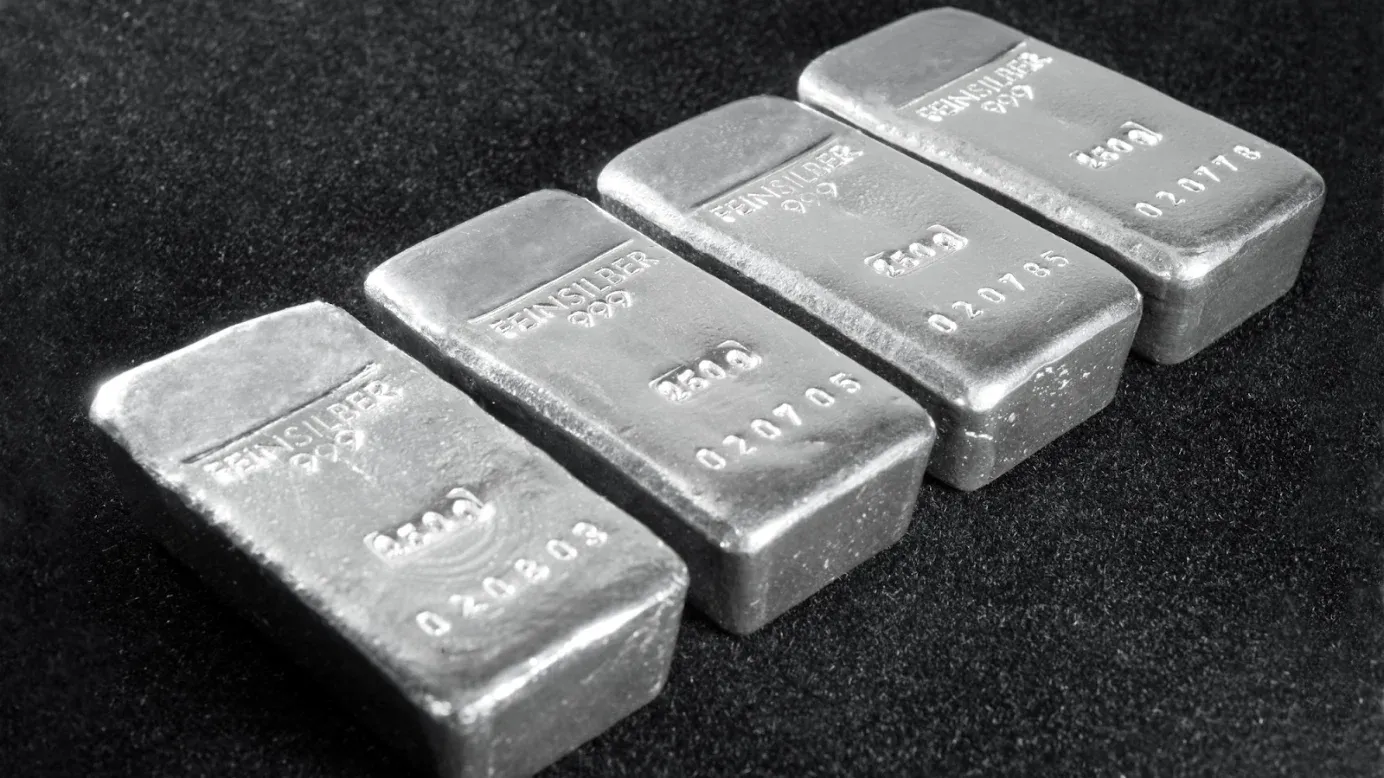 While not technically coins, pure silver ingots or bars are also popular during Diwali. They can be bought in various sizes and are often seen as a valuable investment.
7. Collector's coins
Some people collect special edition or commemorative silver coins that are released during festivals. These coins might feature unique designs or historical significance.
8. Traditional designs
Silver coins with intricate traditional designs that reflect the culture and heritage of India are also popular choices during Diwali.
Silver Diwali brand gift cards and vouchers
Here are silver Diwali brand gift cards and vouchers:
Giva
Estela
Tanishq
Malabar
Kalyan
Reliance Jewels
PC Jewels
SWAROVSKI gift card
Cartier
Carat Lane
1. Giva
Offer Giva Gift Cards to your corporate family, including employees, managers, and coworkers. With Giva's wide range of options, each recipient has the freedom to choose a gift that resonates with their individual tastes and preferences.
2. Estela
This Diwali, extend the joy of gifting with the versatile Estela Gift Card, a meaningful token of appreciation for your corporate family, including employees, managers, and coworkers. By presenting this card, you're offering them the freedom to choose their own cherished Diwali gift, tailored to their individual preferences.
3. Tanishq
Diwali radiates light and celebration, these gift cards illuminate the path of appreciation and recognition for their contributions. With Tanishq gift card with renowned craftsmanship, your gift extends not only precious adornments but also a token of your esteem.
4. Malabar
This Diwali, extend the gift of choice and delight to your corporate family, including employees, managers, and coworkers, with the versatile Malabar Gift Card. Just as Diwali brightens our lives, this gift card illuminates the possibilities of selecting their own desired treasures from Malabar's exquisite collection.
5. Kalyan
Illuminate the spirit of Diwali by gifting the joy of choice with Kalyan Gift Cards for your corporate family, including valued employees, managers, and coworkers. This gesture not only embraces the essence of the festival but also honors their individual preferences.
6. Reliance Jewels
Amidst the radiant aura of Diwali, embrace the elegance of presenting Reliance Jewels Gift Cards to your valued corporate family, encompassing employees, managers, and coworkers alike.  
With a touch of opulence and the promise of adornment, these gift cards invite recipients to explore a realm of exquisite jewelry, each piece a reflection of their distinct styles. This thoughtful offering not only aligns with the festival's essence but also honors the diverse contributions of each member.
As they embark on a journey to select their treasured pieces, may these gift cards symbolize the shared prosperity and unity that illuminate your collective path.
7. PC Jewels
Illuminate the festive season with the gleam of possibilities by offering PC Jewels Gift Cards to your corporate family. As Diwali's spirit of prosperity and joy envelops us, this gift card empowers them to choose jewelry that resonates with their personal style and preferences.
Your gesture not only embraces the significance of the festival but also acknowledges their individuality and contributions.
8. SWAROVSKI gift card
This Diwali, bestow the gift of sparkle and sophistication upon your esteemed corporate family with a SWAROVSKI Gift Card. As the festival of lights brightens our lives, this gesture encapsulates the beauty of the occasion while offering the freedom to choose from a world of exquisite crystals and jewelry.
9. Cartier
This Diwali, honor the spirit of opulence and sophistication by gifting the esteemed Cartier Gift Card to your valued corporate family. A symbol of refined luxury, Cartier's offerings transcend time, making this gesture a fitting representation of your appreciation for their unwavering dedication.
10. Carat Lane
Transcend tradition with a gift of timeless elegance by presenting Carat Lane. Gift Cards to your valued corporate family. Embracing the essence of luxury and sophistication, this gesture goes beyond the ordinary, expressing your deep appreciation for their contributions.
Conclusion
The tradition of exchanging Silver Diwali gifts with our corporate family embodies more than just a gesture of festivity. It encapsulates our shared journey of growth, unity, and success.
Each carefully chosen silver plated gift items for diwali serves as a reminder of the milestones we've achieved together and the aspirations that lie ahead. As the glow of these silver tokens illuminates our celebrations, it also mirrors the radiance of our collaborative efforts.
Let these gifts stand as a testament to our appreciation, gratitude, and the unwavering spirit that binds us as a corporate family. May this Diwali mark the continuation of our shared achievements, strengthened relationships, and a future that gleams even brighter with promise.
---