National Sports Day gifts are a great way to honor the spirit of athleticism, teamwork, and the joy of engaging in various sports. It's an opportunity to appreciate the role sports play in promoting physical fitness, mental well-being, and camaraderie. As this special day approaches, you might be wondering how to show your appreciation for your hardworking employees and colleagues while tapping into their love for sports.
The power of a well-chosen gift goes beyond the material value – it's about recognizing individuals' interests, passions, and contributions. Whether they're avid sports enthusiasts or occasional players, finding the perfect National Sports Day gift can help foster a sense of unity and shared celebration among your team. In this blog, we'll delve into a diverse array of gift ideas that go beyond the ordinary, ensuring your employees and colleagues feel valued and cherished.
From personalized sports jerseys to immersive virtual sports experiences, we've curated a list of creative and thoughtful gift ideas that can make this National Sports Day truly memorable for everyone in your workplace. These gifts not only pay tribute to the spirit of sports but also reflect the uniqueness of each individual. So, whether you're seeking inspiration for a gift that fits within the confines of a professional setting or one that brings an element of fun to the workplace, we've got you covered.
Join us as we explore a world of imaginative National Sports Day gifts that transcend the ordinary, strengthening bonds and instilling a sense of appreciation among employees and colleagues alike.
10 National Sports Day gifts for employees
Here are 10 National Sports Day gifts for employees:
1. Customized sports jerseys
Personalized jerseys with employees' names and favorite team logos can make for a thoughtful and unique National Sports Day gift. By personalizing the jersey with their name and perhaps even their favorite team's logo, you're showing that you recognize their passions beyond the workplace.
2. Sports equipment kits
Provide employees with sports equipment related to their interests, whether it's a set of golf clubs, tennis rackets, or yoga mats. Imagine your employees receiving a kit tailored to their interests, whether it's a set of golf clubs for the golf enthusiast, a pair of running shoes for the jogger, or a yoga mat for the wellness seeker. These kits not only acknowledge their dedication to the workplace but also show that you care about their personal growth and happiness.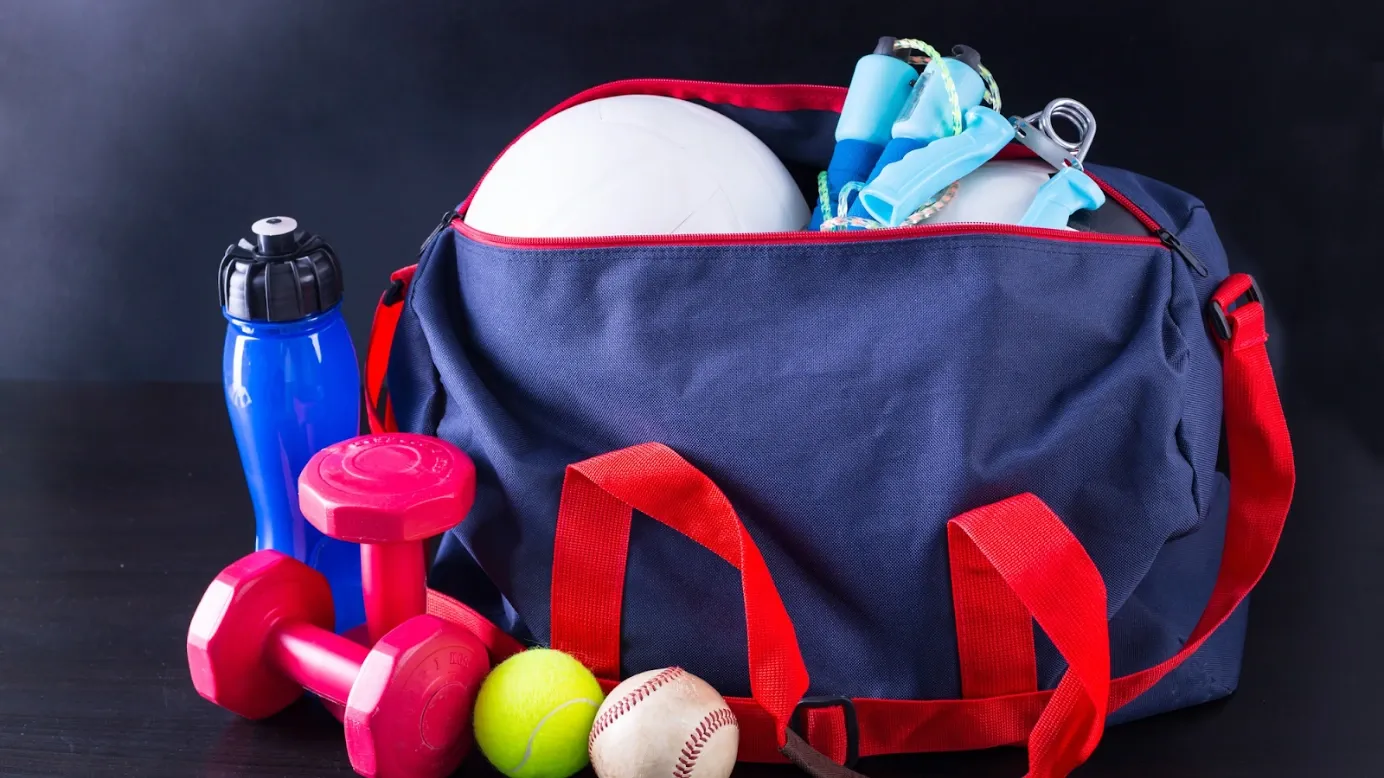 3. Fitness tracker bands
Gift employees fitness tracker bands to help them monitor their physical activity and set new sports goals. Fitness tracker bands provide a window into personal health metrics, offering insights into steps taken, heart rate, sleep patterns, and more. By equipping your employees with these bands, you're not only showing your support for their physical health but also fostering a sense of unity as they embark on their fitness journeys together.
4. Sports themed water bottles
Encourage hydration with stylish water bottles featuring designs related to different sports. As we celebrate the importance of sports and well-being, we recognize that staying properly hydrated is a crucial part of any active lifestyle.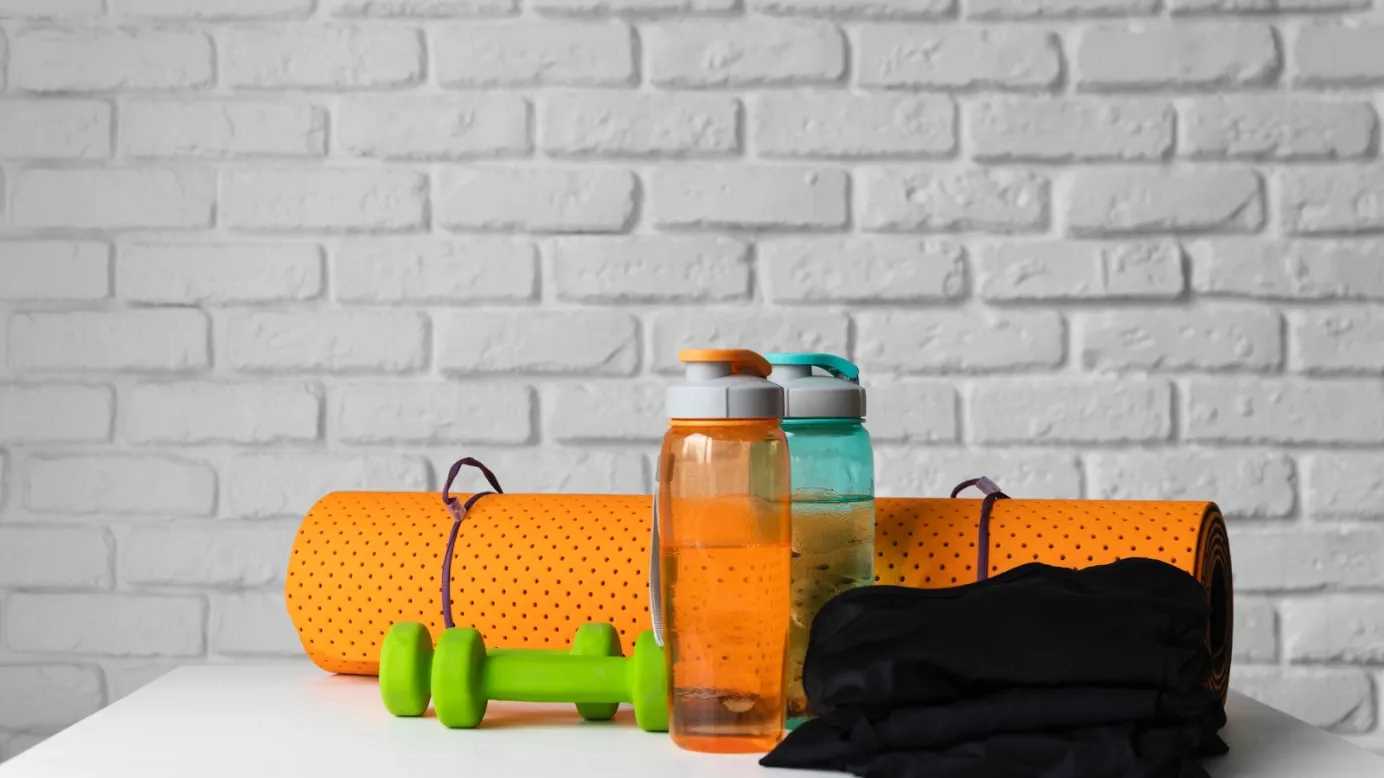 5. Virtual sports classes
Arrange online classes or memberships for employees to learn a new sport or enhance their skills in their favorite one. Virtual sports classes provide a unique and dynamic gift option that combines fitness, learning, and engagement. These classes allow your employees to explore a variety of sports, from the comfort of their own homes, guided by professional instructors who are passionate about the game.
6. Team building sports events
Organize a friendly sports tournament or event where employees can participate and bond over their shared love for sports. From friendly matches of soccer and basketball to fun-filled relay races and obstacle courses, these sports events create an inclusive environment where everyone can participate regardless of their skill level. It's a chance for employees to connect outside the usual work setting, building stronger relationships and a sense of unity that can positively impact their performance and interactions within the workplace.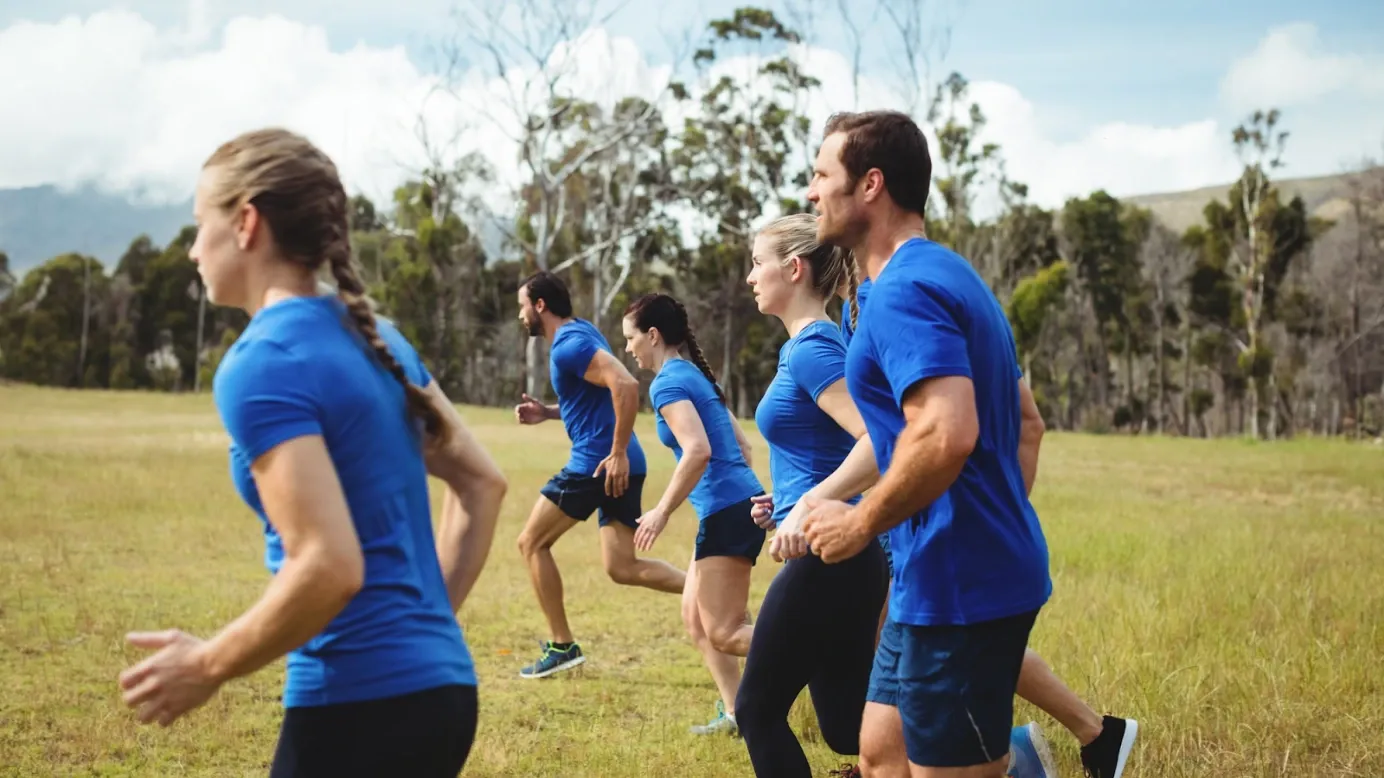 7. Sports movie night
Host a virtual movie night featuring classic sports movies, complete with popcorn and themed snacks. From heartwarming tales of triumph against all odds to nail-biting matches that keep everyone on the edge of their seats, a well-curated selection of sports films can cater to a wide range of interests.
8. Sports memoirs or books
Provide employees with inspiring sports memoirs or informative books related to their favorite sports. Delve into the realm of inspiration and passion with the gift of a captivating sports memoir or book. A well-chosen sports narrative has the power to ignite motivation and instill life lessons derived from the world of athletics.
9. Sports apparel gift cards
Give employees gift cards to popular sports apparel stores, allowing them to choose their own sports-related clothing and accessories. They allow your employees to explore a wide range of athletic clothing, footwear, and accessories, all tailored to their favorite sports or fitness activities.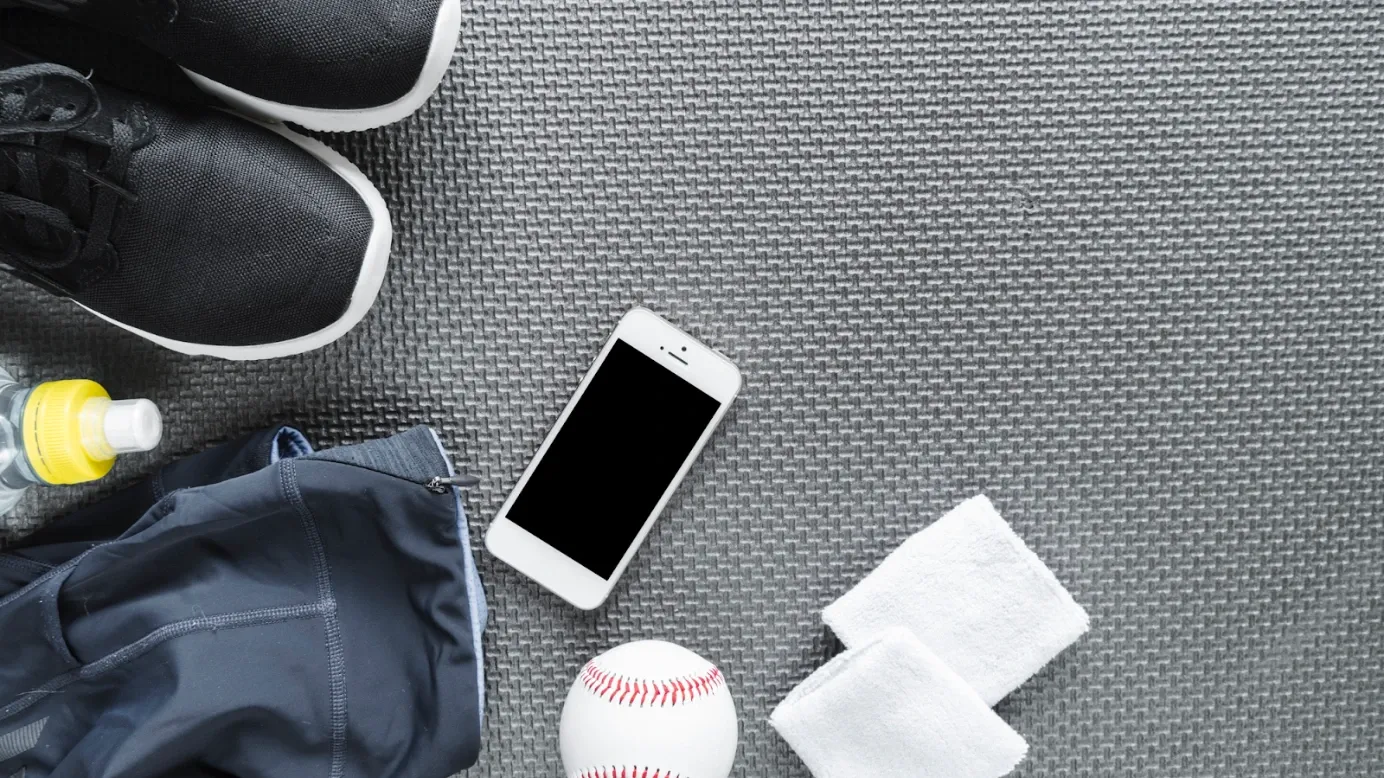 10. Personalized sports art
Commission custom sports-themed artwork for each employee, capturing their favorite sports moments or athletes in a creative and personalized way.
7 National Sports Day gifts for colleague
Here 7 National Sports Day gift ideas for colleagues:
1. Sports-inspired desk accessories
Consider gifting sports-themed desk items like a mini basketball hoop, golf putting set, or stress-relief squeeze balls. From mini basketball hoops that add a playful twist to the routine, to golf putting sets that offer a moment of relaxation, these accessories are more than just items – they're a statement of encouragement for your team to take a break, recharge, and embrace their sporting spirit.
2. Sports puzzle or board game
Choose a sports-related puzzle or board game that colleagues can enjoy during breaks or team-building sessions. A sports-themed puzzle can transport your employees to the excitement of a stadium, a bustling sports field, or the exhilaration of their favorite game.
3. Outdoor adventure experience
Offer an outdoor adventure experience like a guided hiking trip, kayaking excursion, or zip-lining adventure. This gift is not just about adrenaline-pumping activities, but also about fostering connections, building trust, and rejuvenating the mind and body.
4. Nutrition workshop
Arrange a nutrition workshop focused on sports-specific diets and healthy eating habits, helping colleagues stay fit and active. This unique gift goes beyond the traditional and emphasizes the importance of a balanced and nourishing diet in enhancing their sports performance and overall health.
5. Subscription to sports streaming service
Provide a subscription to a sports streaming service so colleagues can watch their favorite games and matches. By presenting with a subscription to a premier sports streaming service, bringing the thrill of live games, matches, and tournaments right to the fingertips.
6. Local sports event tickets
Purchase tickets to a local sports event or game, allowing colleagues to enjoy a live sports experience. Local Sports Event Tickets make for an exceptional gift that not only showcases your appreciation but also offers a chance for them to immerse themselves in the energy and excitement of a live sports event.
7. Virtual reality sports experience
Give a VR headset or a voucher for a virtual reality sports experience, where colleagues can virtually play their favorite sports. With this innovative gift, your employees can virtually immerse themselves in their favorite sports, whether it's shooting hoops in a basketball arena, racing down a ski slope, or even facing off against legendary opponents.
7 National Sports Day gift ideas to revive the spirit
Here are 7 National Sports Day gift ideas:
1. Sports magazine subscriptions
Gift a subscription to a sports magazine that covers a wide range of sports and updates. This thoughtful gesture not only recognizes their interests but also offers them a regular dose of inspiration, updates, and insights from the sports world.
2. Sports fan merchandise
Offer a variety of merchandise such as caps, mugs, and keychains featuring logos of different sports teams. From caps that bear the emblem of their favorite team to mugs that remind them of thrilling game moments, these items not only reflect their enthusiasm for sports but also create a sense of unity within the workplace.
3. Fitness app subscriptions
Provide subscriptions to fitness apps that offer workout routines, training plans, and health tracking. A fitness app subscription could be the perfect way to show your appreciation for their hard work while promoting their physical well-being.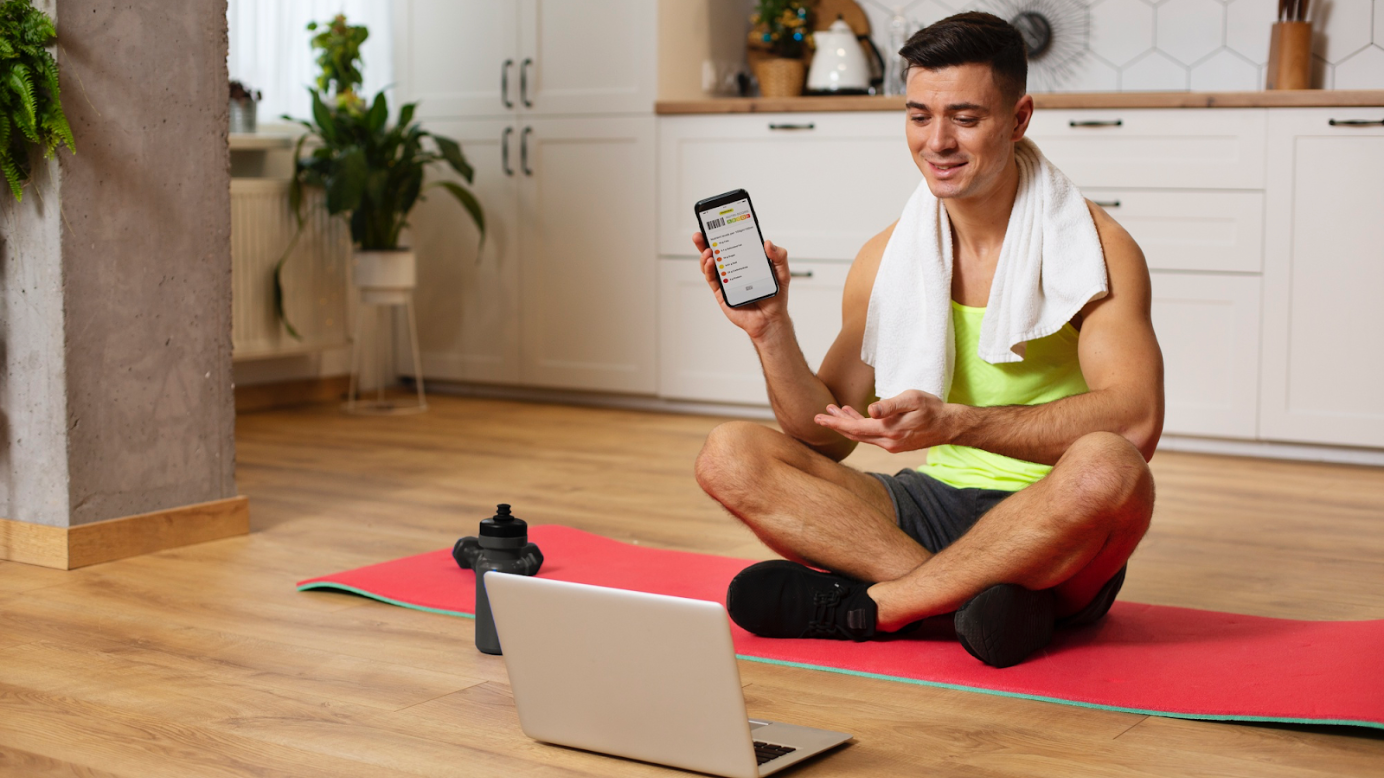 4. Sports audio books or podcast subscriptions
Give colleagues access to audio books or podcast subscriptions about sports history, athletes' stories, and more. This thoughtful gift goes beyond the ordinary, offering a chance for them to immerse themselves in captivating stories of legendary athletes, relive iconic moments in sports history, and gain insights into the strategies that drive success on and off the field.
5. Sports-themed stationery sets
Provide stationery sets with notebooks, pens, and other supplies featuring sports-related designs. A sports-themed stationery set goes beyond traditional gifts, infusing a sense of vibrancy and enthusiasm into their daily work routine. Every time they reach for a pen or jot down notes, they'll be reminded of the spirit of athleticism and teamwork.
6. Sports documentary DVDs or streaming subscriptions
Gift documentaries about legendary athletes, iconic moments, and the history of various sports. These captivating documentaries offer a deep dive into the world of sports, sharing inspiring stories of athletes, iconic moments, and the history that has shaped various games.
7. Personalized sports wall art
Create personalized wall art featuring colleagues' names and a sports-related design, making for a unique decoration piece. This unique gift goes beyond the ordinary, allowing you to capture their passion for sports in a piece of art that they can proudly display. Imagine their name elegantly integrated into a design featuring their favorite sport, be it football, basketball, or any other.
Conclusion
As National Sports Day comes to a close, we find ourselves reflecting on the power of sports to unite, inspire, and uplift us all. The journey through these thoughtful gift ideas for employees and colleagues has been a testament to the importance of recognizing individual passions and fostering a sense of camaraderie within the workplace.
By embracing the spirit of sports, we've not only honored National Sports Day but also taken a step towards strengthening the bonds that tie us together as a team. These gifts, whether displayed on a desk or hung on a wall, serve as constant reminders of the values we share – dedication, perseverance, and the pursuit of excellence.
As we conclude this journey of exploration, let's carry forward the essence of National Sports Day in our interactions and collaborations. Let's continue to uplift one another, applauding achievements both on and off the field. With every glance at that personalized wall art or sip from that sports-themed mug, may we be reminded of the vibrant spirit that resides within us all.
Here's to the love of sports, to the unity it fosters, and to the lasting impact of thoughtful gifts. Until the next National Sports Day, may we continue to inspire and be inspired, both in our work and in our shared celebrations.
---