Diwali, the festival of lights, is a wonderful occasion to celebrate by presenting Diwali gift hampers  to our loved ones. While our families and close friends naturally take center stage during this time of year, our coworkers also play a significant role in the festivities through office parties and Diwali bonuses.
Giving gifts to our coworkers is a cherished tradition of the festival, and it's essential to approach it with genuine willingness and warmth, rather than just ticking a box.
Diwali gifts are known to be shared among recipients, so it's crucial not to opt for something mundane. To ensure your gift stands out and strengthens your relationship, here's presenting quality Diwali gift hampers ideas
Why is corporate gifting important ?
With the economy expanding, the market size has grown significantly. Consequently, staying ahead of the competition and nurturing strong professional relationships have become crucial.
This has led to an increased importance of corporate gifting. Within the corporate world, various stakeholders such as employees, clients, dealers, financers, and business associates play vital roles in the success of a brand.
Recognizing their talent, expressing gratitude for their business and loyalty, corporate gifts have become indispensable. These gifts are now synonymous with important festivals and occasions, and during Diwali, the most significant Indian festival, the tradition and demand for corporate gifting are particularly substantial.
Here are some of the reasons why diwali corporate gifting is important
1. Promotes unity and harmony
Diwali celebration is characterized by the warm and cherished relationships shared among people. Families and loved ones gather for Diwali puja, share meals, and enjoy each other's company. The festival fosters a sense of togetherness, encouraging people to let go of past issues and embrace a joyous spirit.
Gifts play a significant role in enhancing this happiness. In the corporate setting, the exchange of corporate gifts can also promote harmony and unity among colleagues. Some offices even conduct Diwali puja followed by the tradition of giving gifts, further strengthening the bond among employees.
2. Shows appreciation
The pursuit of earning money is driven by the desire to support one's family and turn dreams into reality. Hard work deserves recognition, and corporate Diwali gifts provide an excellent opportunity to appreciate employees and loyal workers. Such gestures will fill them with joy and, in turn, boost their productivity.
3. Builds long-term relationships
Corporate gifts for diwali creates a sense of client engagement. When an organization sends a personalized gift like a customized planter, calendar, or mug to a client, featuring the brand's name and tagline, it becomes a powerful branding strategy.
This approach ensures that not only the client but also anyone associated with them who sees the gift can easily identify the brand name, logo style, and tagline. This effective strategy works in favor of the company, leaving a lasting impression on recipients and those connected to them.
4. Competitive advantage
In the competitive market, numerous products exist in the same category, such as chocolates, and individual preferences vary. Likewise, customers and clients may have relationships with multiple companies.
However, sending a corporate gift during festive occasions like Diwali can make a significant difference. Building personal connections is crucial, as people tend to do business with those they know and like.
A well-thought-out and meaningful gift can set one's company apart and position it as a preferred partner in the eyes of the client.
5. Ignite feelings of love and hope
Hope drives the entire world, including big corporate entities. Love, contrary to belief, holds significance in the corporate realm. A deep, committed, and caring attachment to the organization is essential for job success and longevity. Diwali corporate gifts play a vital role in expanding these positive sentiments.
20 Diwali gift hampers s for employees
Choosing Diwali gift hampers s online is the best way to purchase corporate Diwali gift hampers s for employees. Here's presenting the best gift hampers for diwali.
1. Xoxoday branded gift hampers
Xoxoday, a rewards marketplace, is a SAAS company which looks forward in offering Diwali gift hampers s for clients, employees, sales executives, and more. With customizable brand logo options for organizations, Xoxoday promises to deliver exquisite gift hampers; starting from a bookmark to a keychain.
The company provides quality packaging options too. Let's take a glance at them.
Youforia Packaging - Signature Pattern.
Economy Packaging - Leaflet Packaging.
Wallet-size Packaging - Wallet Pattern.
Digital e-Packaging - Digital Pattern.
The above-mentioned packaging options include a gift card which can be redeemed across 500 brands.
Coming back to the Diwali gift hampers , Xoxoday provides unique gifts for diwali.
Bookmark.
Scrapbook.
Chocolate slab.
Silver plate.
Custom Momento.
Laptop stickers.
Letter from the CEO.
Small candles.
Your company's journey last year.
Silver coins.
Logo printed pen.
Greeting card.
Theme-based keychain.
Theme-based outer box.
2. Luxury Diwali gift hampers
These Diwali gift hampers are not just unique but they add a flavor of taste!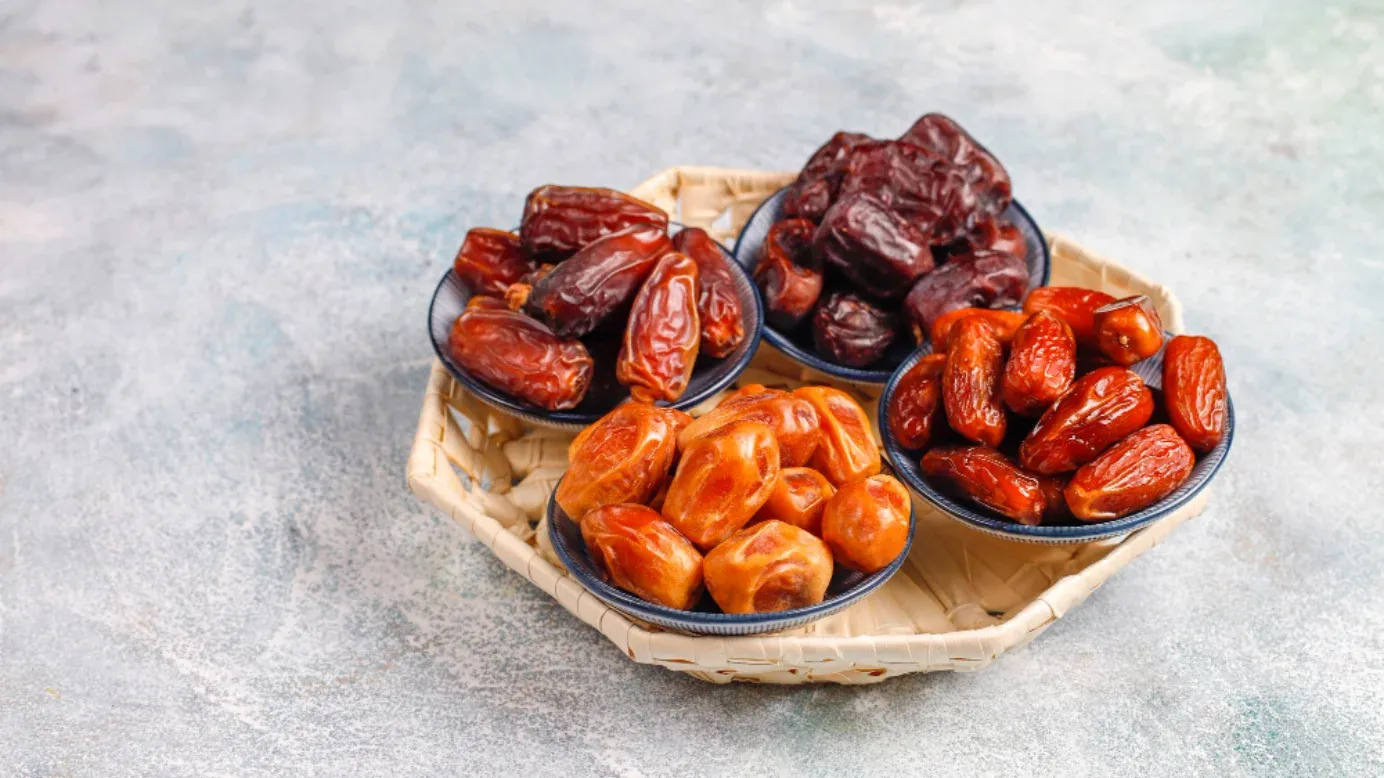 You'll feel opulent with this rose-fold date chest drawer with floral motifs. Good gourmet filled dates, plain dates, or both can be used to personalize this drawer. These dates are grown organically and sustainably, contain vital nutrients, and are a healthy source of energy.
We all love barfis, don't we?
This diwali gift set provides a quality taste for all the sweet lovers. Diwali will become a treat to experience with this gift hamper.
Diwali sweets gift hamper
Want your food basket to look melodious?
Khoya offers a cheery Diwali box that is brilliant yellow in color and contains a delicious choice of their most recent mithais.
Six portions of each of their new desserts—Kesar Barfi, Khus Khus Peda, Mysore Pak, Rose Peda, Chocolate Barfi, and Sattu Peda—are contained inside. Each treat is painstakingly made by hand using the highest-quality natural ingredients, absolutely devoid of any artificial coloring or preservatives.
'Luxury Indulgence Hamper - The Gourmet Box' will transport you to the rich world of culinary enjoyment. This painstakingly created assortment offers a seductive variety of unique and delectably flavored treats, such as truffle pate, rose pistachio bars, and macadamia strawberry butter.
Get ready to be mesmerized by these magnificent delights that will surely make an impact. Thanks to this opulent gift basket, you may embark on a culinary adventure and explore the world of artisanal delicacies.
3. Amazon Diwali gift hampers
You will find the perfect Diwali gift hampers online by browsing through Amazon. The e-commerce giant offers a cluster of amazing Diwali gift hampers for corporate.
Some of the brands which offer Diwali gift hampers s include
This brand provides quality gift hampers for every occasion. You'll find a collection of Kitkat and dairy milk chocolates served on a platter.
Maalpani offers some of the best dry fruits packed in a gift hamper. Make this diwali special with Maalpani Diwali gift hampers .
4. Flipkart Diwali gift hampers
Here's presenting top 2 flipkart Diwali gift hampers
Mantous chocolate gift hampers
Mantouss Chocolates offers a decadent dark chocolate flavor made with the best ingredients, assuring a delightfully smooth and wonderfully smooth experience. Each item is presented in a tasteful container and is individually wrapped in a variety of exquisitely colored gift wrapping, offering a sensory feast for the eyes and the palate.
The boxes have been arranged with great care to create an appealing visual composition. As Diwali draws near, a season when giving presents plays a prominent role in expressing bonds and well-wishes, MANTOUSS makes sure you can show your loved ones how much you care in the most heartfelt way.
The relish brand comes with an interesting set of gift collections. A trusted brand with quality products like perfume and wallet, these products are ideal gifts for every occasion. Enhance your look with the alluring wristwatch from the casual collection, which exudes a strong sense of style.
5. DIY Diwali gift hampers
This is one of the most unique sections of the Diwali gift hampers  set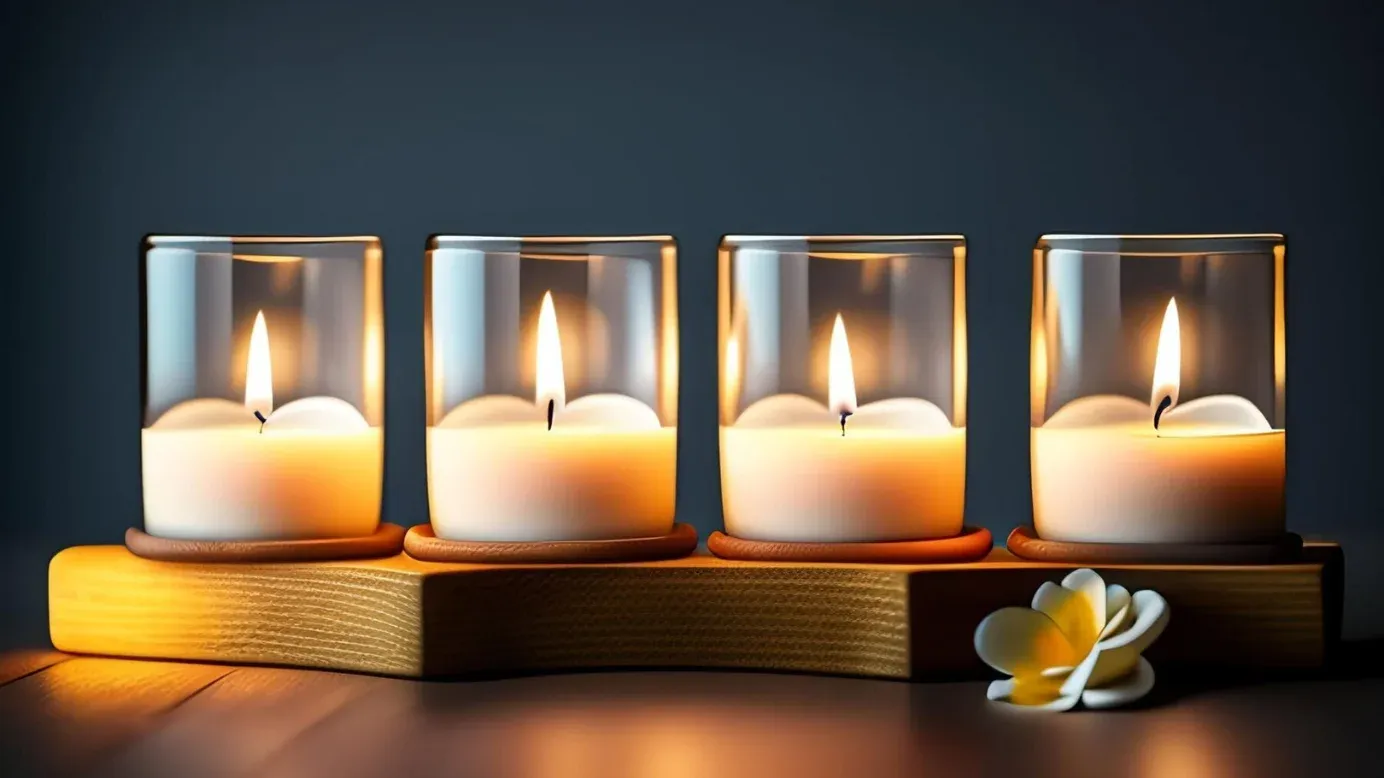 This is a good example of true recycling! Do not immediately throw away cardboard boxes from internet purchases or pistachio shells from Netflix or movie nibbling sessions. Join The Crafty Angels and combine these materials that don't appear to go together to create useful gems out of trash!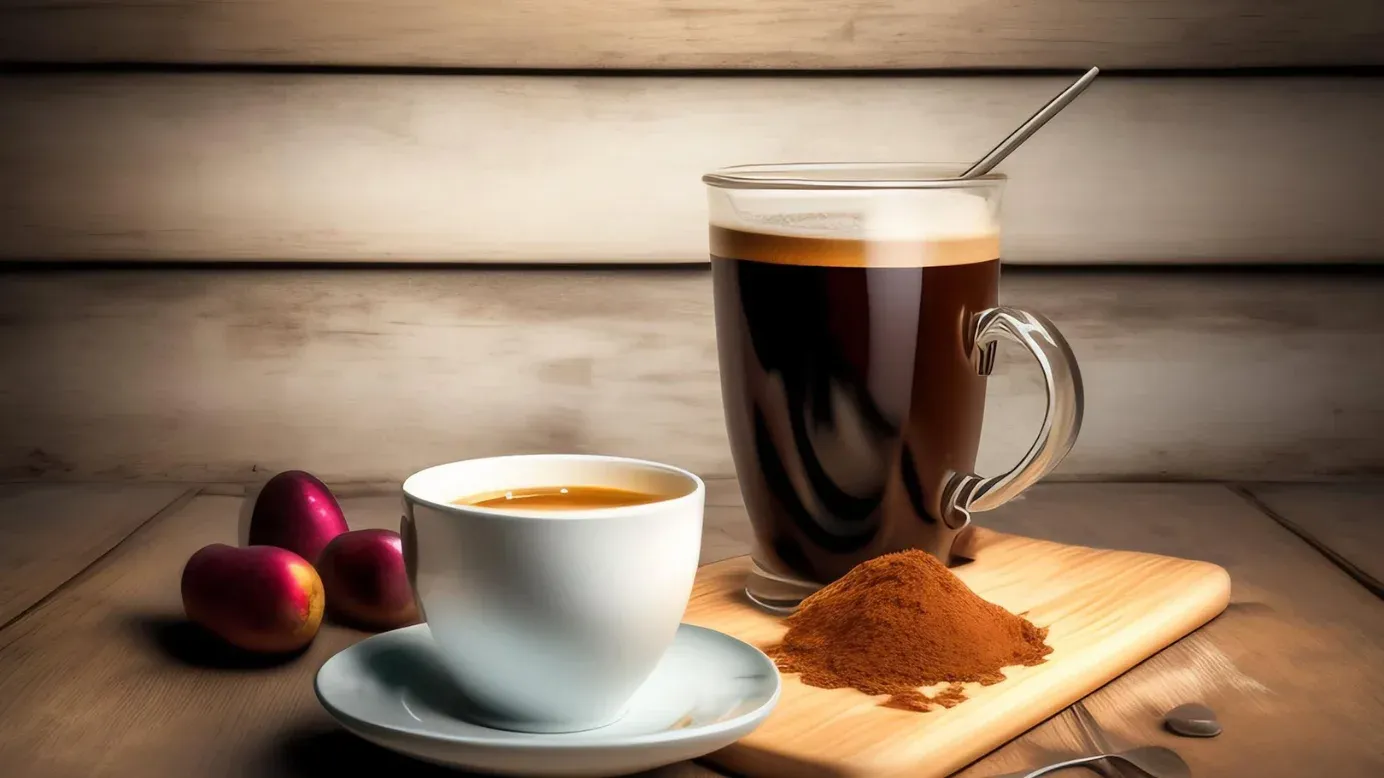 With the arrival of colder weather, a clear trend—a growing hankering for tea, especially the delicious masala varieties—emerges. So instead of having to ground and combine spices from scratch, this pre-made handmade masala chai blend is ready to become a beloved gift.
Consider these adorable jars as the perfect containers for a relaxing turmeric milk masala that provides both comfort and nourishment as winter approaches.
Regardless of her regional heritage, every Indian woman needs kajal. Since our eyes are among the most fragile body parts, it is essential to use only natural products. Making your own kajal from almonds is a creative idea that will be appreciated by everyone.
6. Chocolate gift hampers for Diwali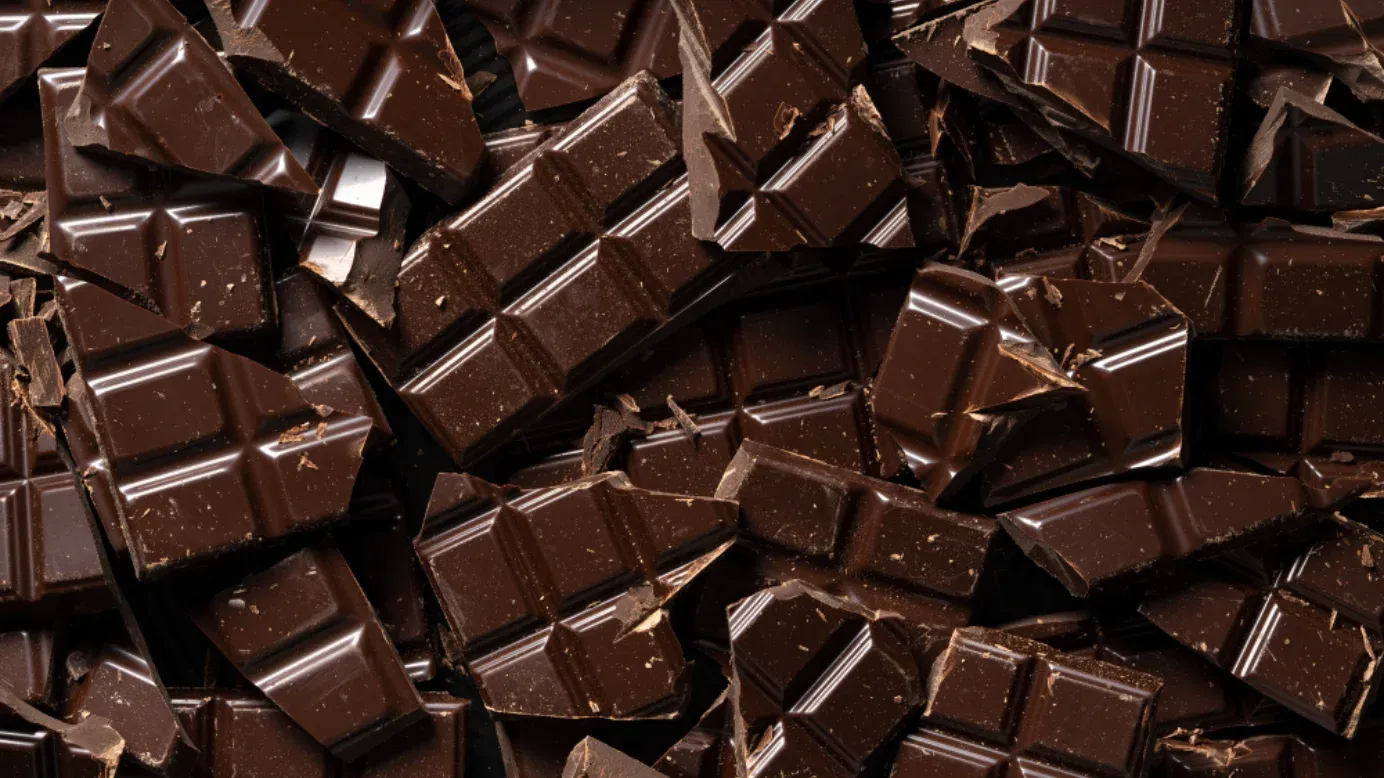 We have two amazing options that are sure to impress any chocolate lover.
This includes a variety of premium chocolates from around the world. From rich dark chocolate to creamy milk chocolate, this hamper has something for everyone. It also includes some chocolate-covered treats like nuts and fruit, as well as a few decadent truffles.
This hamper includes only the finest chocolates, handcrafted by master chocolatiers. From artisanal chocolate bars to delicate bonbons, every piece is a work of art. It also includes some chocolate-dipped fruit and a bottle of red wine to round out the experience.
7. Cadbury Diwali gift hampers
Here are two of the best Cadbury Diwali gift hampers that are sure to delight
Cadbury celebrations rich dry fruit chocolate gift box
This hamper is perfect for the chocolate lover in your life. It includes a delicious assortment of Cadbury chocolates, as well as premium dry fruits like almonds and cashews. The beautiful packaging and festive design make it the perfect Diwali gift.
Cadbury celebration assorted gift pack
This gift pack is perfect for those who love variety. It includes a mix of Cadbury chocolates in different flavors, including Dairy Milk, Silk, and Oreo. The colorful packaging and festive design make it a great gift for Diwali.
8. JW Mariott Diwali gift hampers
For a great Diwali gift, JW Marriott's luxurious gift hampers are simply unrivaled! Treat yourself or your loved ones to an array of extravagances, from handmade chocolates to premium teas and exquisite fragrances. Each hamper is meticulously crafted to impress even the most discerning recipient, making it the perfect way to show your appreciation this festive season.
9. Nature's basket Diwali gift hampers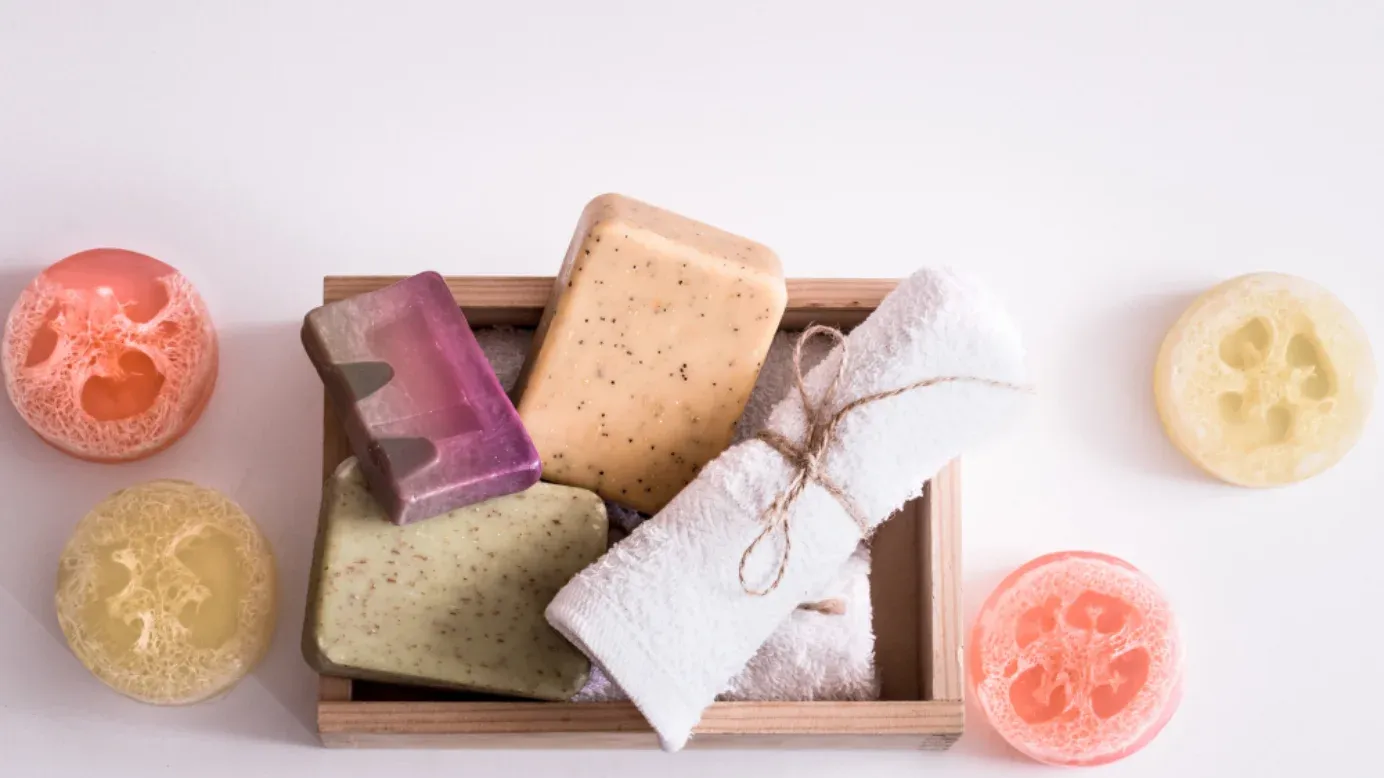 Here's a hand-picked selection of Diwali gift hampers that are sure to delight anyone on your list.
A delectable assortment of handcrafted chocolates, buttery cookies, and traditional Indian sweets, all beautifully presented in a reusable basket.
The spa essentials hamper
A luxurious collection of bath and body products, including scented candles, fragrant oils, and soothing lotions, perfect for a relaxing Diwali evening.
The gourmet delight hamper
A selection of premium snacks and beverages, including imported cheeses, artisanal crackers, and fine wines, designed to tantalize the taste buds of any foodie.
A curated collection of elegant home decor items, including hand-painted diyas, embroidered table runners, and handcrafted wall hangings, to add a touch of festive flair to any home.
10. Fitness Diwali gift hampers
In our daily schedule, we often forget to prioritize fitness. Not to worry! With "Boxup Luxury Gifting" Diwali gift hampers , take your fitness to the next level. The brand's curated collection supports your active lifestyle and enhances quality workout experiences.
The gift hamper includes fabric hand towel, coffee bark, fully loaded granola, and a premium sipper.
11. L'Oreal Paris cosmetics Diwali gift hampers
For all the ladies, here's presenting an eye-catchy Diwali gift hampers  from L'Oreal Paris. This cute hamper will feel very special for the receiver. It contains a make-up remover, skincare cream, lipstick, nail polish, and kajal.
12. Advait Living Diwali gift hampers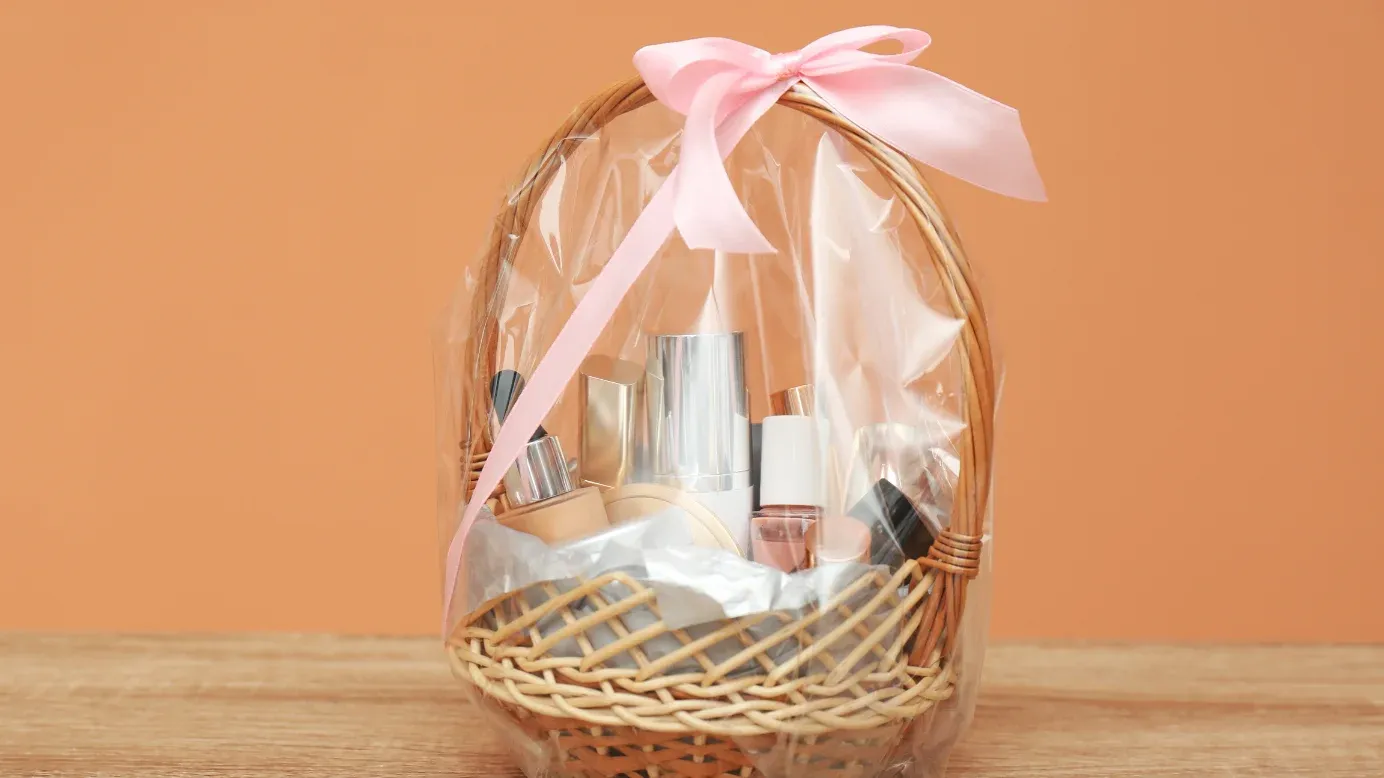 With plenty of pollution happening during the hours of Diwali, it is very important to keep our skin moist and healthy. Make moments special with Advait Living skin care Diwali gift hampers . This content of the hamper includes ayurvedic hair nutrition mask, natural rose facial cleanser, coconut oil, and happy diwali gift tag.
13. Travel Diwali gift hampers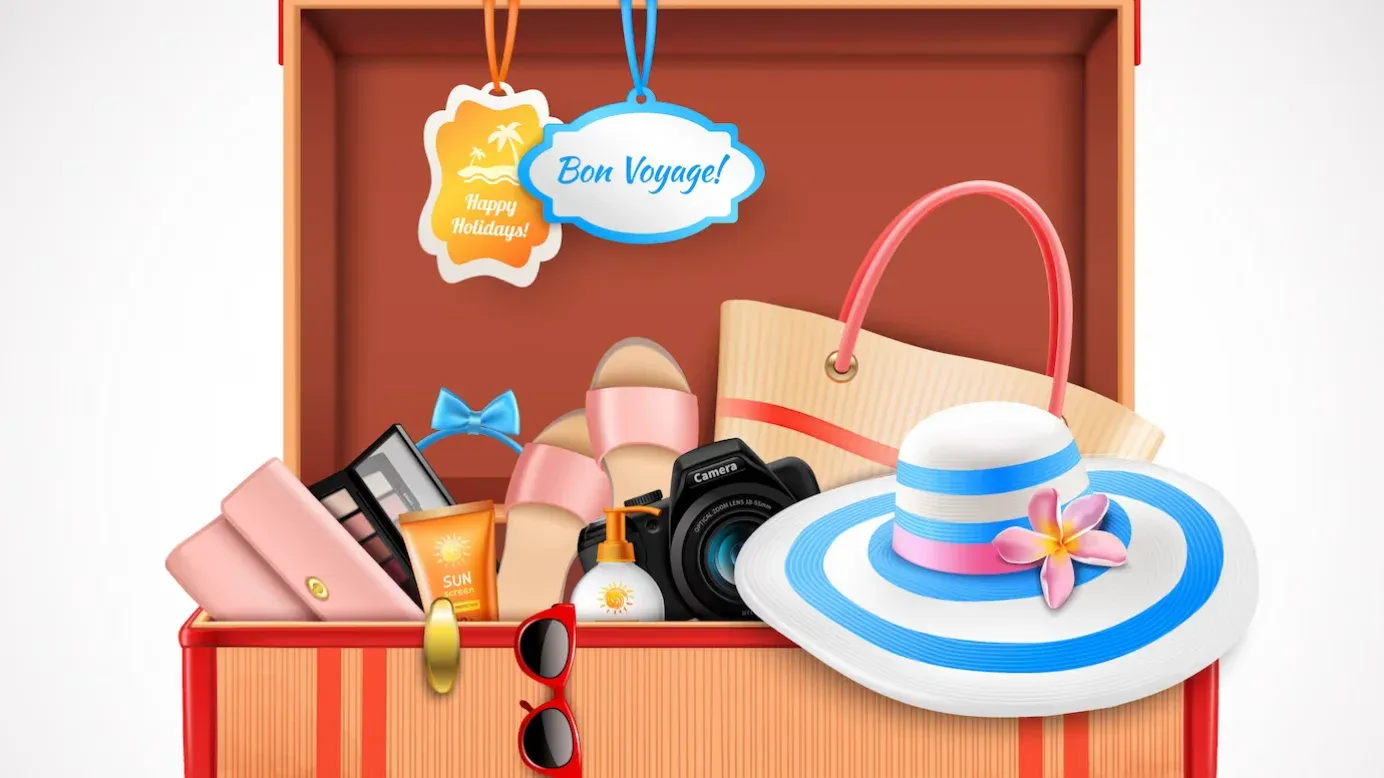 Employees love to travel during workations or personal trips. Providing a lovely travel Diwali gift hampers  helps the staff remain equipped with necessary essentials. To begin with, you can provide a portable phone charger, a travel pillow, and a guidebook.
The second set of Diwali gift hampers can include a foldable water bottle, a pack of playing cards, and a travel-sized toiletry kit.
Coming to the third set, we can have a travel journal, a set of noise canceling earbuds, and a passport holder. For a package-friendly Diwali gift hampers , you can have a reusable tote bag, travel-sized first aid kit, and a packable rain jacket.
14. Diya gift hamper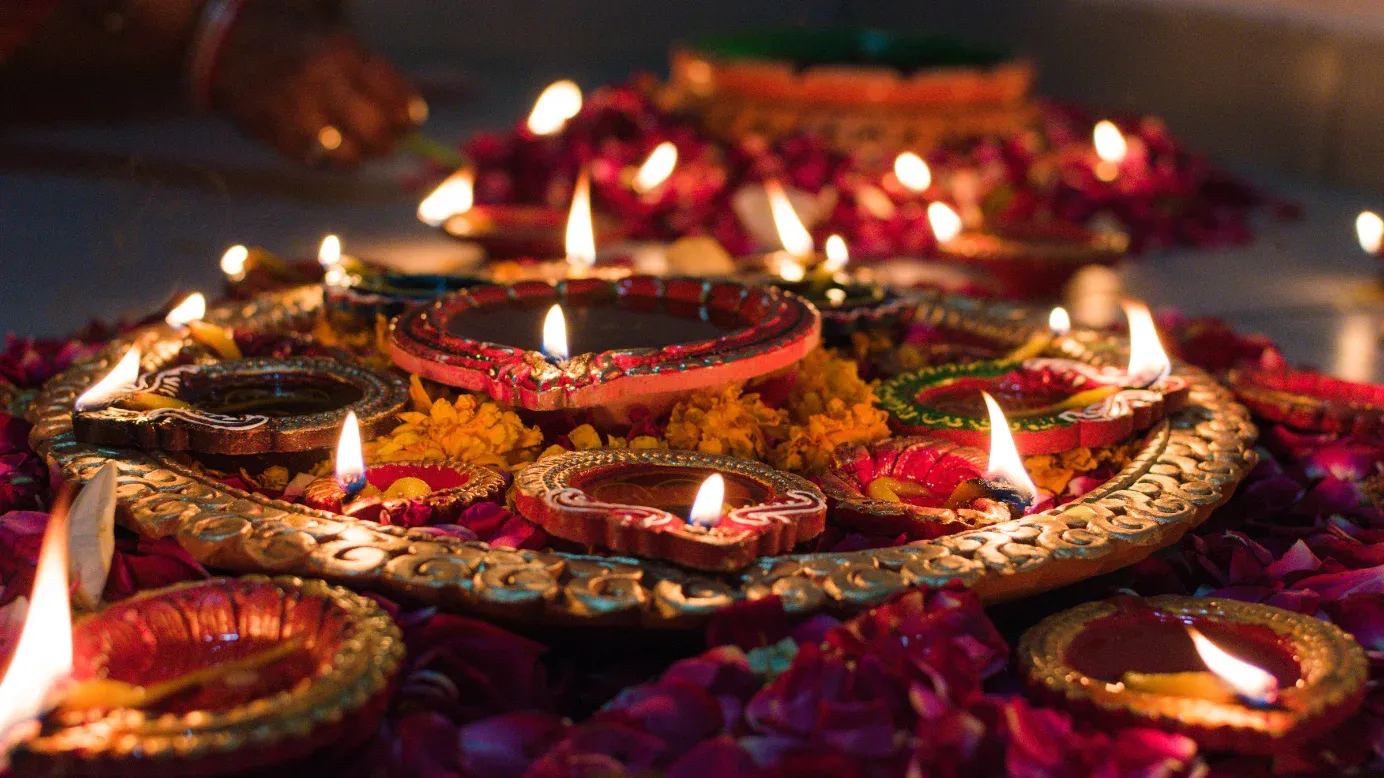 With this lovely collection of diyas adorned with dried flower petals and soy wax, you can finish off your Diwali decorations. These are fantastic for restaurants, wedding and party planners, and anybody else wishing to create the ideal warm ambiance for any occasion because they burn cleanly and without any smells.
15. Tech Diwali gift hampers
For the tech-savvy people, here's a wonderful tech-based Diwali gift hampers  from Daily Objects. This gift hamper consists of a portable wireless charger, scented candle, and bluetooth speaker.
16. Food Diwali gift hampers
Food gift hampers are quite rare to find. This Diwali gift hampers has all the essentials required for a good meal. Starting from a pickle bottle to a rice flour gift set, you'll find many items in this hamper.
17. Fabelle chocolates Diwali gift hampers
Chocolates are a favorite among not just kids but also adults. This chocolate gift hamper set is perfect for the occasion of Diwali.
18. Books Diwali gift hampers
Books help us to feel rejuvenated with positive thoughts. Whether you're looking for novels or philosophical books, this Diwali gift hampers it all.
The contents of this hamper include a book on "The Immortals of Meluha" by Amrish Tripathi, "Three Mistakes of my Life" by Chetan Bhagat, and few other books.
19. Wishing wellness gift hamper

From hydration to relaxation, this Diwali gift hampers all the essentials required for a perfect diwali celebration.
The contents of the hamper include a coffee mug, a novel by Colleen Hoover, a greeting card, glass bottle, and a reusable gift box.
20. Coffee roaster Diwali gift hampers  by Blue Tokai
This Diwali gift hamper has a collection of coffee roasters packed in 4 boxes.
Conclusion
Diwali is an occasion to spread happiness, love, joy, and share memorable moments with our loved ones. The above-mentioned Diwali gift hampers will create a wonderful environment made to delight family and friends.
If you are looking for more Diwali gift hampers, choose Xoxoday Plum for your Corporate Diwali Gifting!
Start gifting now!
---