Table of Contents
The art of Christmas Day decoration at the workplace goes beyond mere aesthetics; it fosters a sense of togetherness, ignites the holiday spirit, and leaves a lasting impression on all who step through the adorned doors.
The magic of Christmas Day is not only confined to homes, but it also finds its way into workplaces, spreading joy and festive cheer. Transforming office spaces into enchanting winter wonderlands is a cherished tradition, where colleagues come together to celebrate the season of giving and merriment.
From twinkling lights to whimsical ornaments, every element is thoughtfully chosen to create an atmosphere of warmth, celebration and share quotes
In this guide, we'll explore a plethora of creative and inspiring ideas to deck the halls of your workplace, ensuring that this Christmas Day is nothing short of magical for everyone who walks through those festively adorned doors.
Let's embark on this joyful journey of turning ordinary office spaces into extraordinary winter wonderlands, shall we?
15 Christmas Day decoration ideas for the workplace
Here are 15 Christmas Day decoration ideas for the workplace:
1. Festive desk ornaments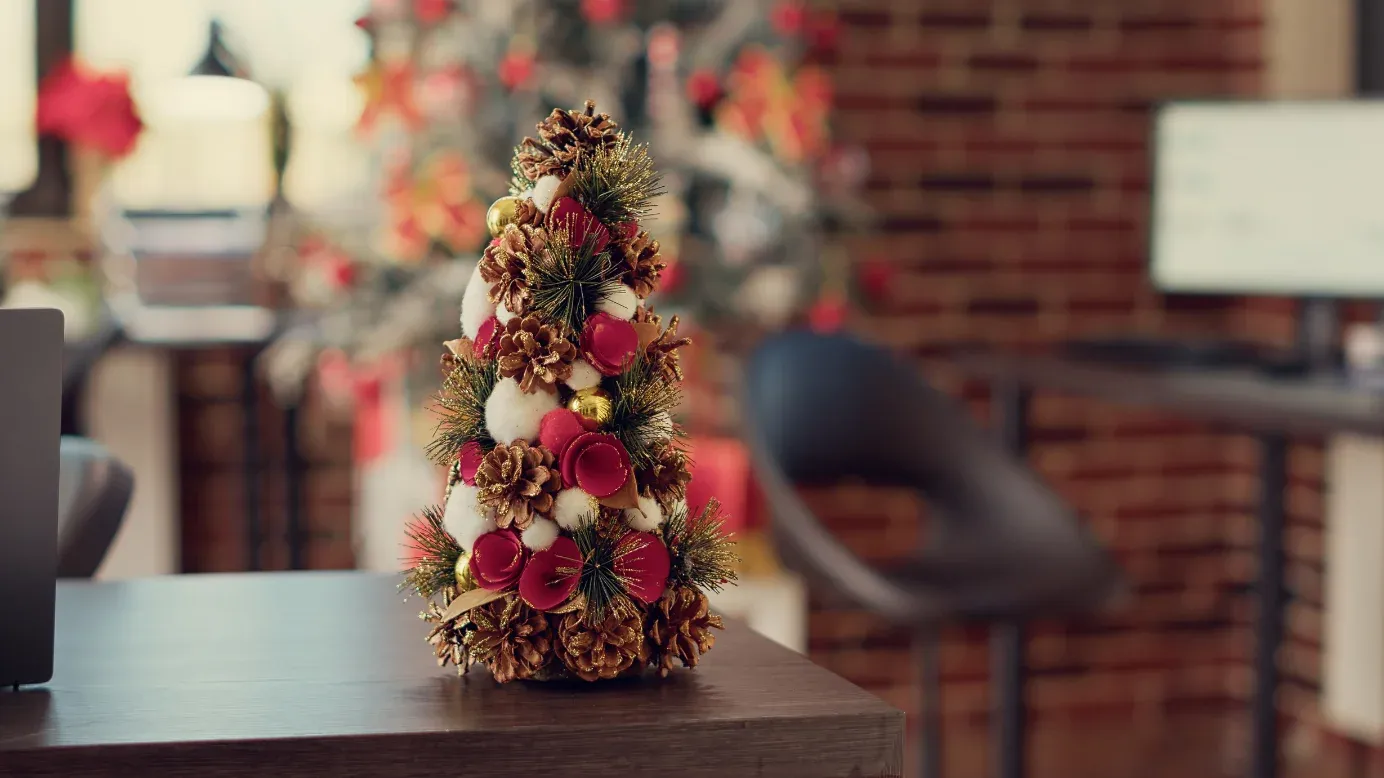 Encourage employees to bring in small, tasteful Christmas ornaments for their desks. Miniature trees, holiday-themed figurines, or even tiny wreaths can add a touch of holiday cheer to individual workspaces.
2. DIY paper snowflakes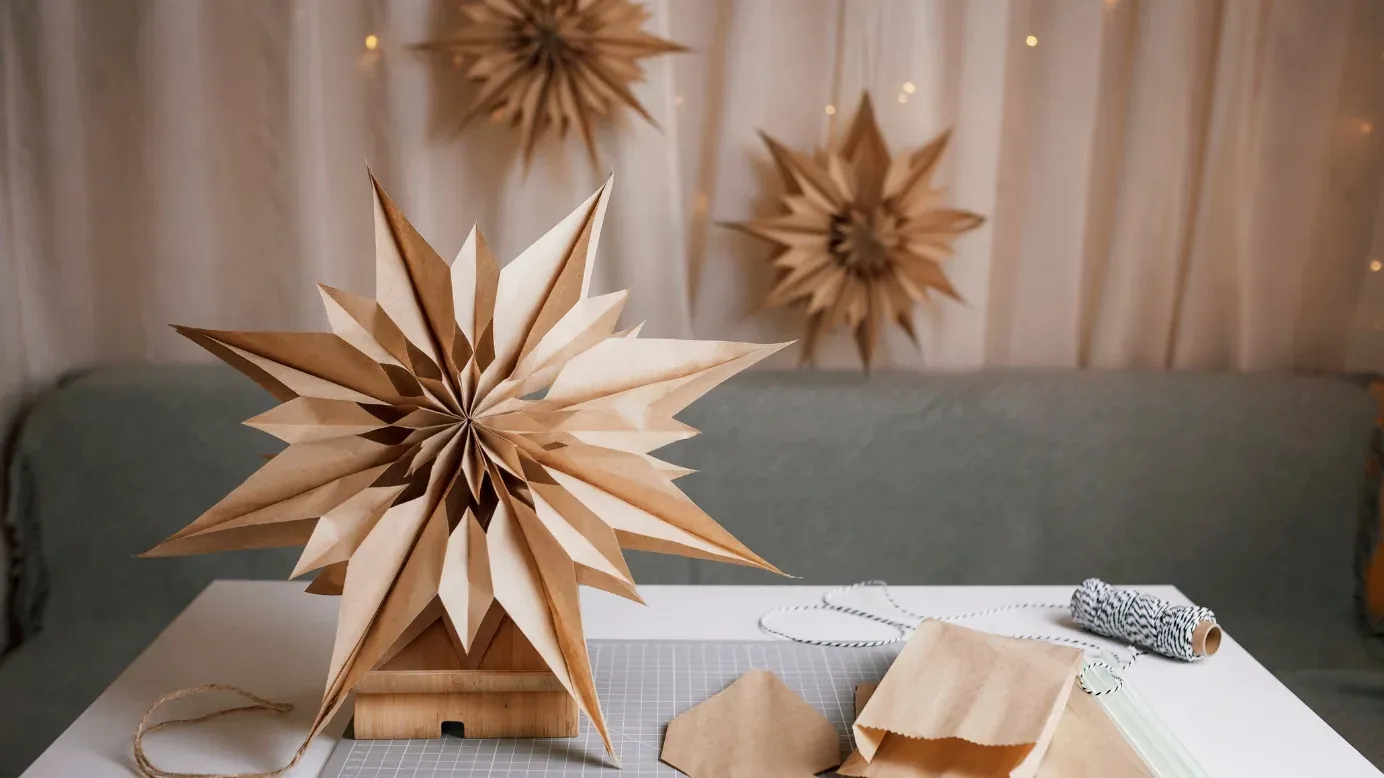 Arrange a craft station where employees can create their own paper snowflakes. Hang them from the ceiling to give the office a wintry and whimsical atmosphere.
3. String lights and garland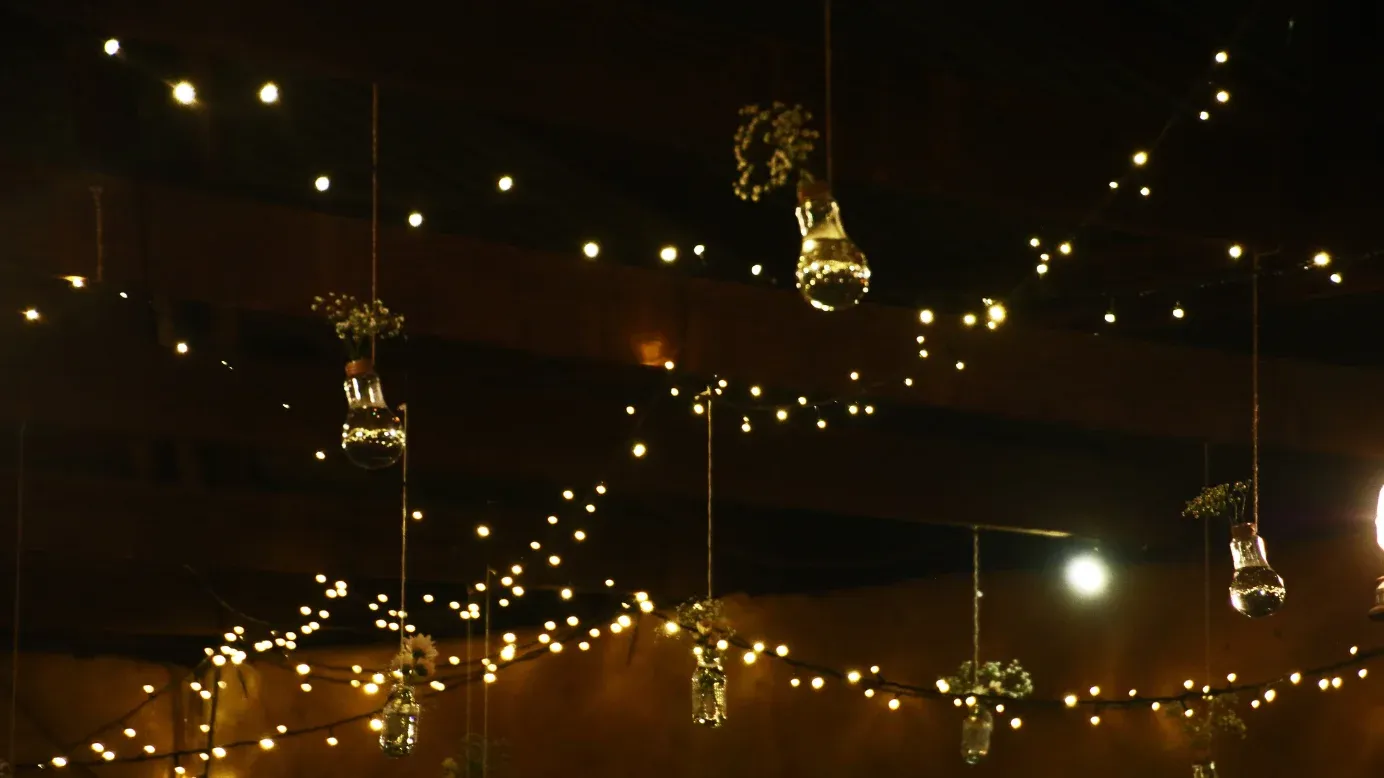 Add warmth and festive ambiance to the office by draping string lights and garlands across common areas. These decorations bring a cozy feel to the workspace.
4. Door decorations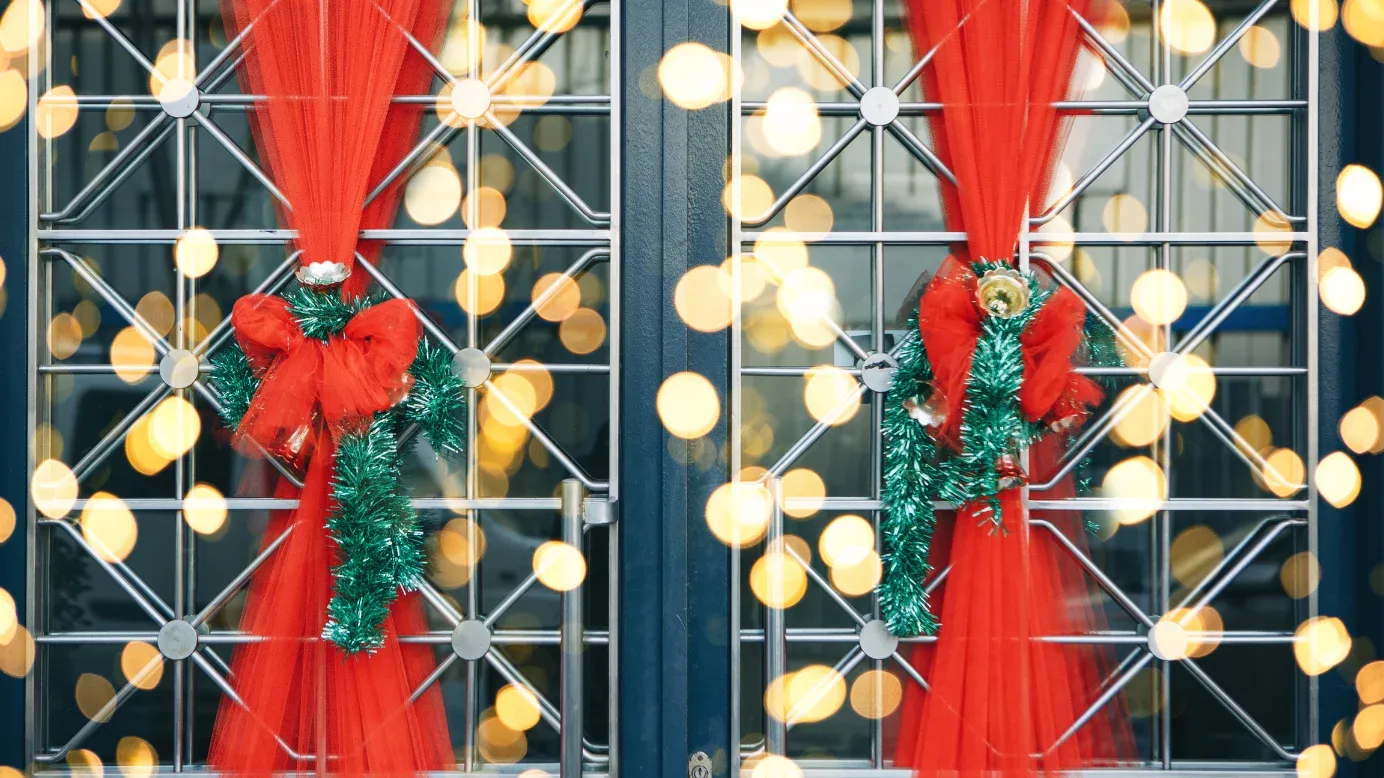 Encourage departments or teams to decorate their office doors with festive themes. Whether it's a winter wonderland or a Santa's workshop, this can foster a sense of friendly competition and camaraderie.
5. Christmas tree in the lobby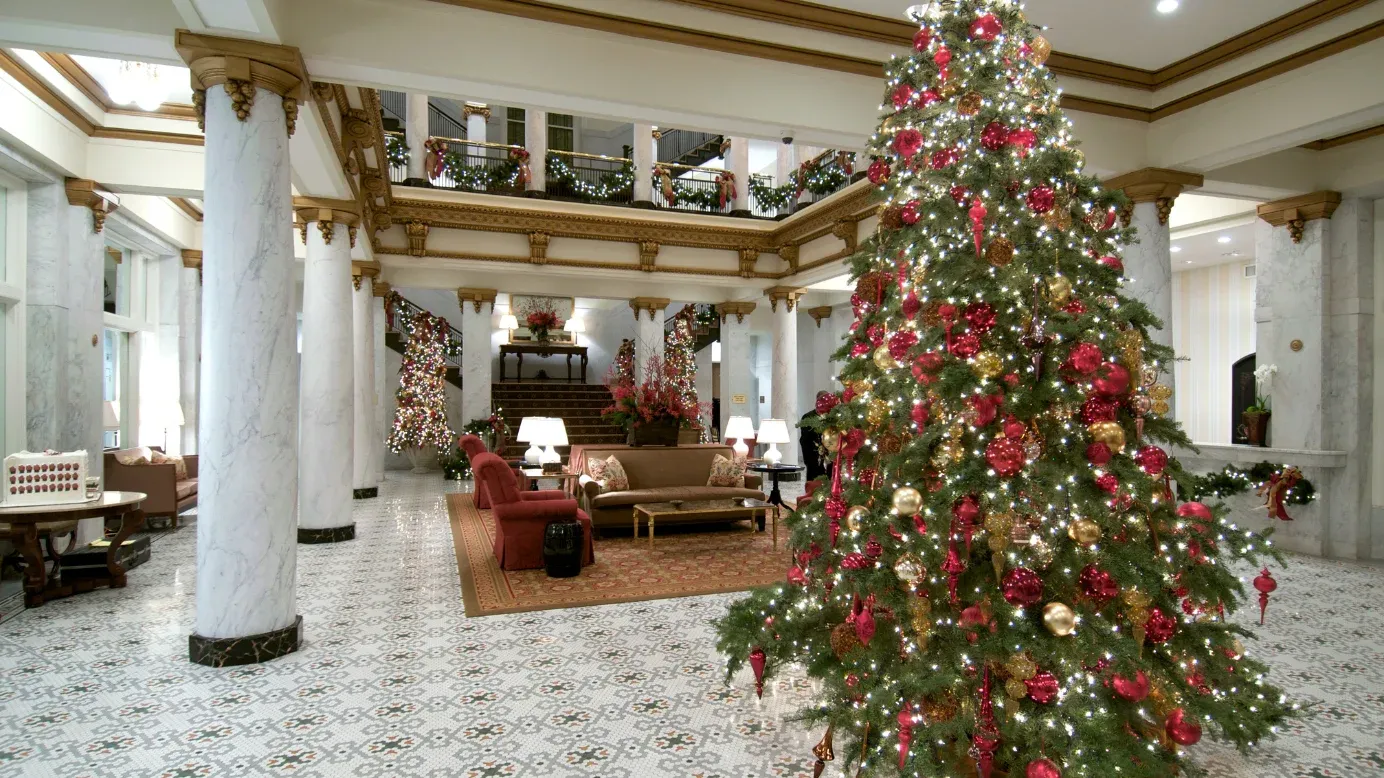 A beautifully decorated Christmas tree in the lobby or common area serves as a focal point for holiday celebrations. Encourage employees to contribute ornaments for a collaborative touch.
6. Festive wreaths
Hang wreaths on office doors to welcome employees and visitors with a touch of holiday spirit. Wreaths can be made from traditional evergreen branches or creative, non-traditional materials.
7. Seasonal centerpieces
Place holiday-themed centerpieces in communal areas like break rooms and meeting spaces. These could include arrangements of pinecones, holly, or ornaments.
8. Themed tablecloths and place settings
Elevate the holiday atmosphere by using festive tablecloths, placemats, and dinnerware in the office kitchen or dining area. This adds a special touch to shared spaces.
9. Santa's mailbox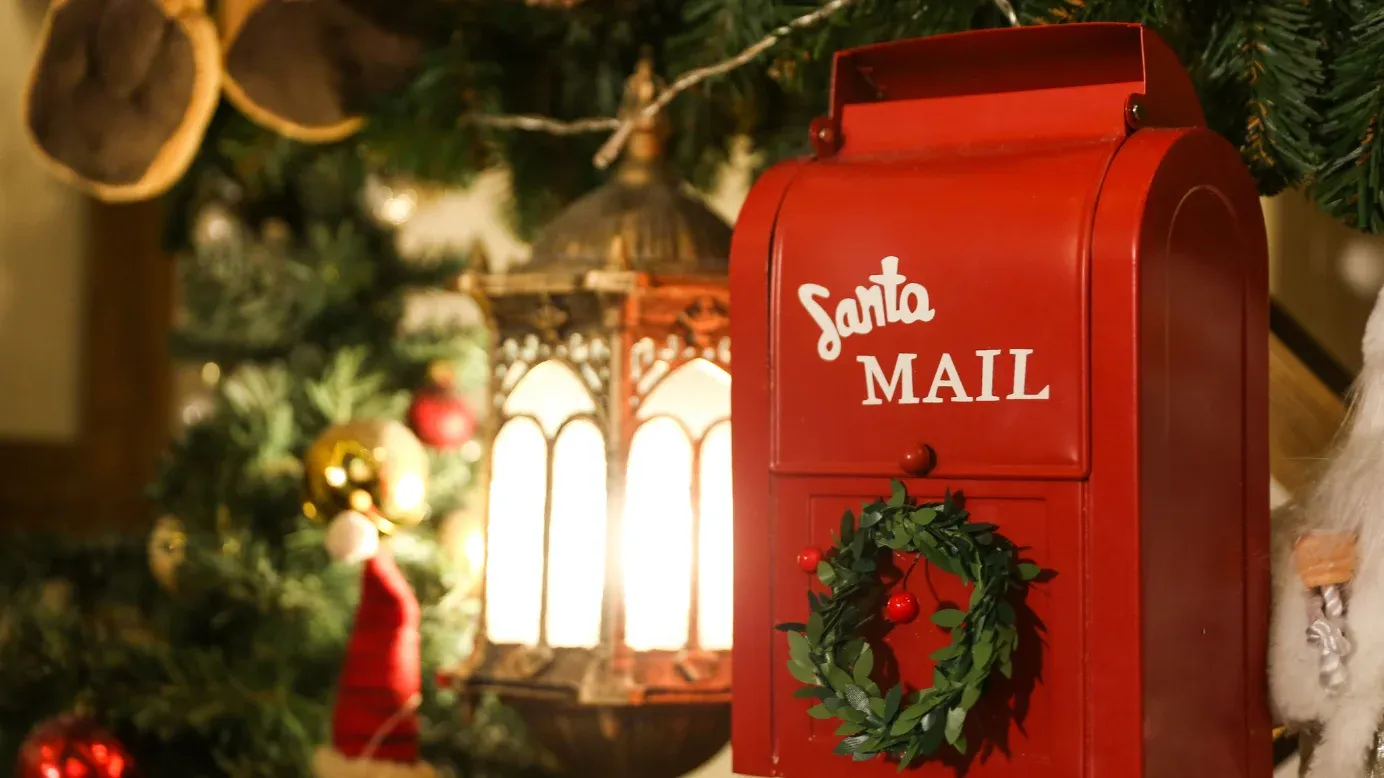 Set up a designated mailbox for employees to drop off anonymous holiday messages, well wishes, or small treats for their colleagues. This fosters a sense of appreciation and camaraderie among coworkers.
10. DIY hot chocolate bar
Create a designated area where employees can help themselves to hot cocoa, complete with a variety of toppings like marshmallows, whipped cream, and flavored syrups. This provides a cozy break for everyone.
11. Holiday music playlist
Play cheerful, instrumental holiday music in the background to create a festive ambiance. Make sure it's a mix of traditional carols and modern holiday classics to cater to all tastes.
12. Desk garland
Provide employees with mini garlands to decorate their desks. These can be made from festive paper or even recycled materials, adding a personalized touch to individual workspaces.
13. Secret santa display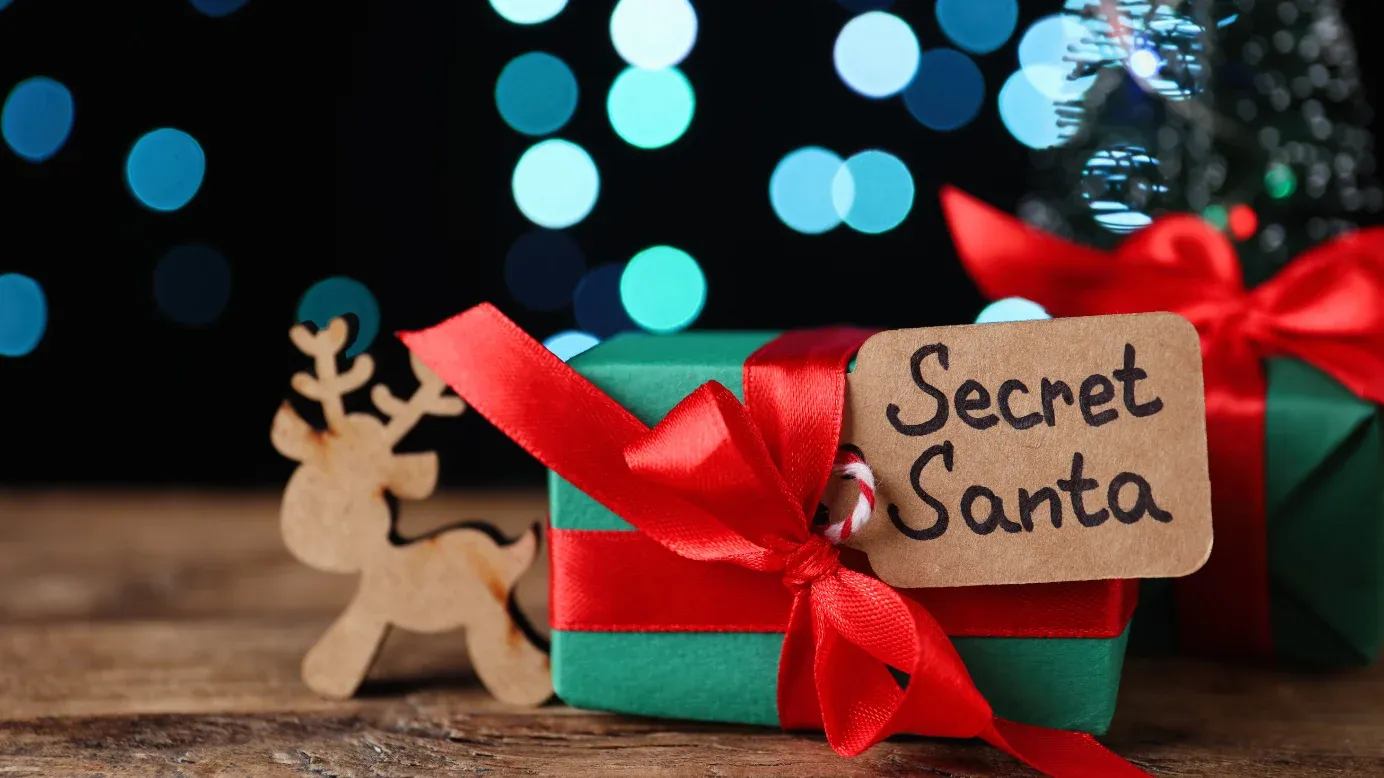 If your office participates in a Secret Santa gift exchange, set up a designated area where employees can leave and pick up their gifts. Decorate this area with tinsel, bows, and other holiday-themed items.
14. Encourage ugly sweater day
Encourage employees to wear their most festive, over-the-top holiday sweaters on a designated day. This adds a fun and lighthearted element to the workplace festivities.
15. Holiday photo booth with props and backdrops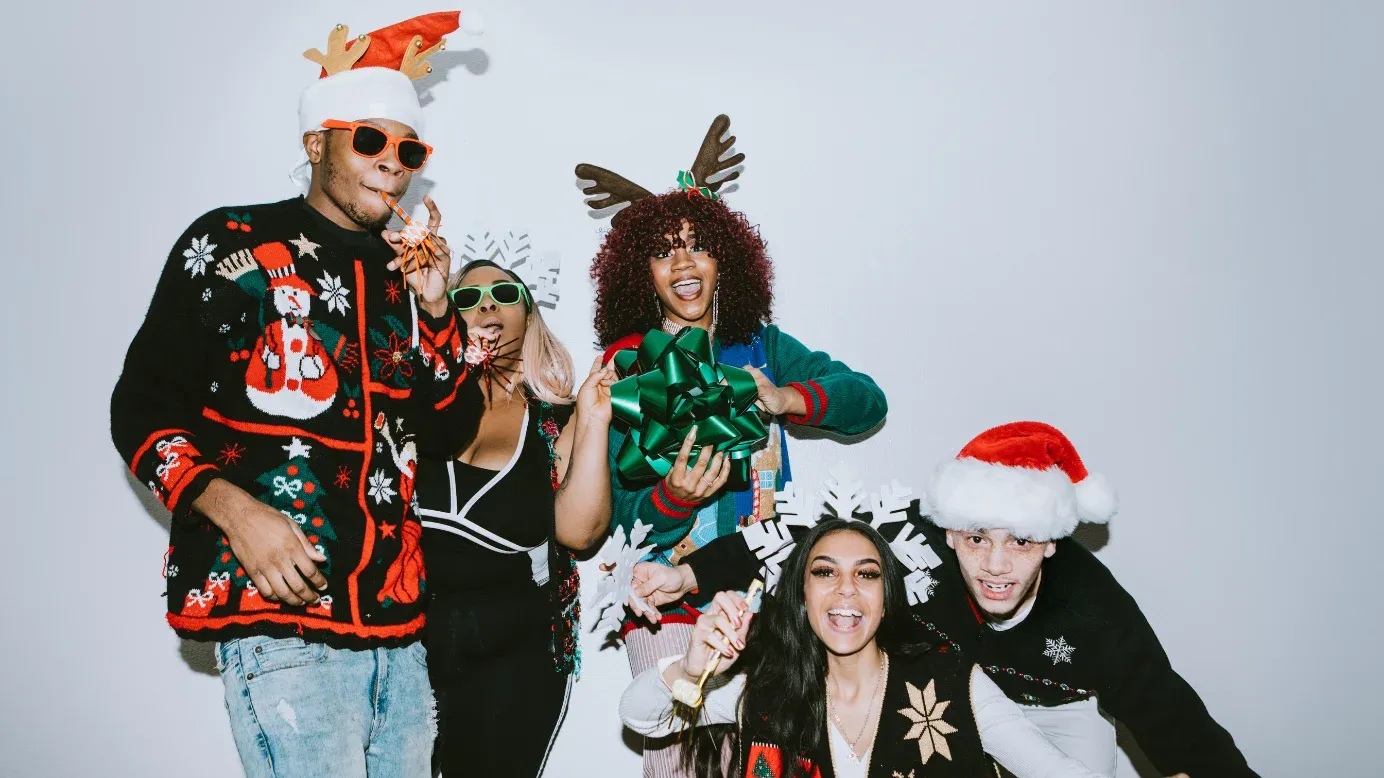 Transform a corner of the office into a festive photo booth complete with a backdrop featuring holiday scenes like a winter wonderland, Santa's workshop, or a cozy fireplace. Provide an array of fun and quirky props such as Santa hats, reindeer antlers, elf ears, and holiday-themed signs.
8 DIY Christmas Day decoration ideas
Here are 8 DIY Christmas Day decoration ideas:
1. Festive mason jar centerpieces
Transform simple mason jars into charming holiday centerpieces. Fill them with miniature ornaments, pinecones, and battery-operated fairy lights. Tie a ribbon around the neck of the jar to add a touch of elegance.
These twinkling jars will infuse your space with a warm and inviting glow, creating a cozy atmosphere perfect for Christmas celebrations.
2. Birch log candle holders
Bring a touch of rustic charm to your holiday décor with birch log candle holders. Simply cut birch logs into varying heights, hollow out the tops to hold candles, and secure them in place.
Arrange these holders on your mantel, dining table, or windowsill for a natural and festive ambiance. The warm flicker of the candles against the textured logs creates a cozy and enchanting setting.
3. Felted wool garland
Craft a whimsical garland using felted wool balls in festive colors like red, green, and white. Thread them onto a sturdy string, leaving spaces in between for a playful look.
Drape this garland along your staircase banister, across the mantle, or even on the Christmas tree. The soft texture of the wool balls adds a touch of coziness to your holiday decorations.
4. Cranberry candle holders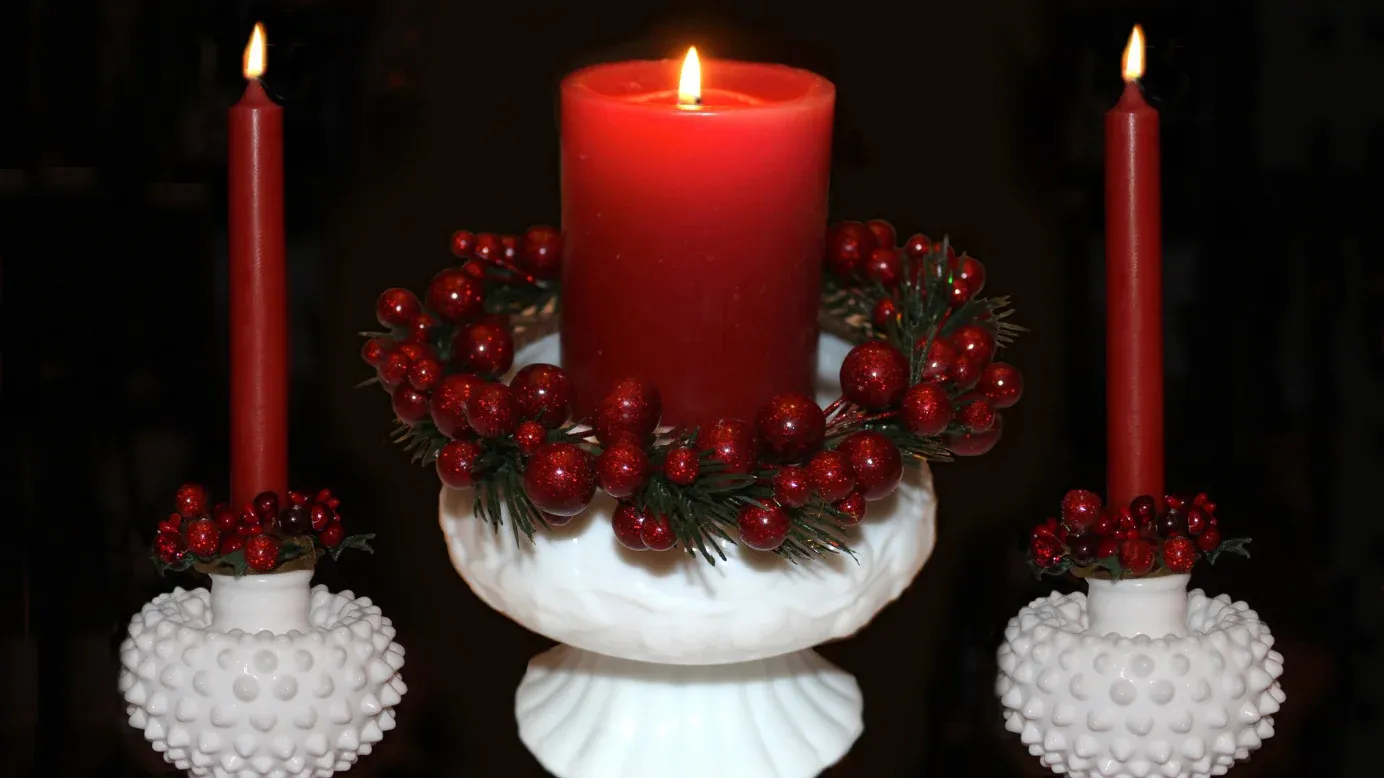 Create stunning candle holders using fresh cranberries and clear glass vases or jars. Simply fill the containers with water and add the cranberries. Place a floating candle on top.
When lit, the candle's glow will illuminate the cranberries, creating a magical display. These candle holders make beautiful and fragrant additions to your holiday table or mantel.
5. Pinecone wreath
Collect pinecones and hot glue them onto a circular foam wreath form. Leave some spaces between the pinecones to create a layered and textured effect. You can leave the wreath natural or spray paint it in metallic shades like gold or silver for an elegant touch. Hang this handmade wreath on your front door or use it as a centerpiece on your holiday table.
6. Rustic wood slice ornaments
Slice a log into thin rounds and drill a small hole at the top. Thread a ribbon through the hole, and you have rustic ornaments ready for decorating. You can leave them natural or paint them with festive designs. These wood slice ornaments add a touch of nature-inspired charm to your Christmas tree.
7. Crafting Miniature Spoon Trees
Crafting Miniature Spoon Trees might initially seem unconventional, as it involves using plastic spoons. Yet, the end result is surprisingly impressive.
8. Hanging decorations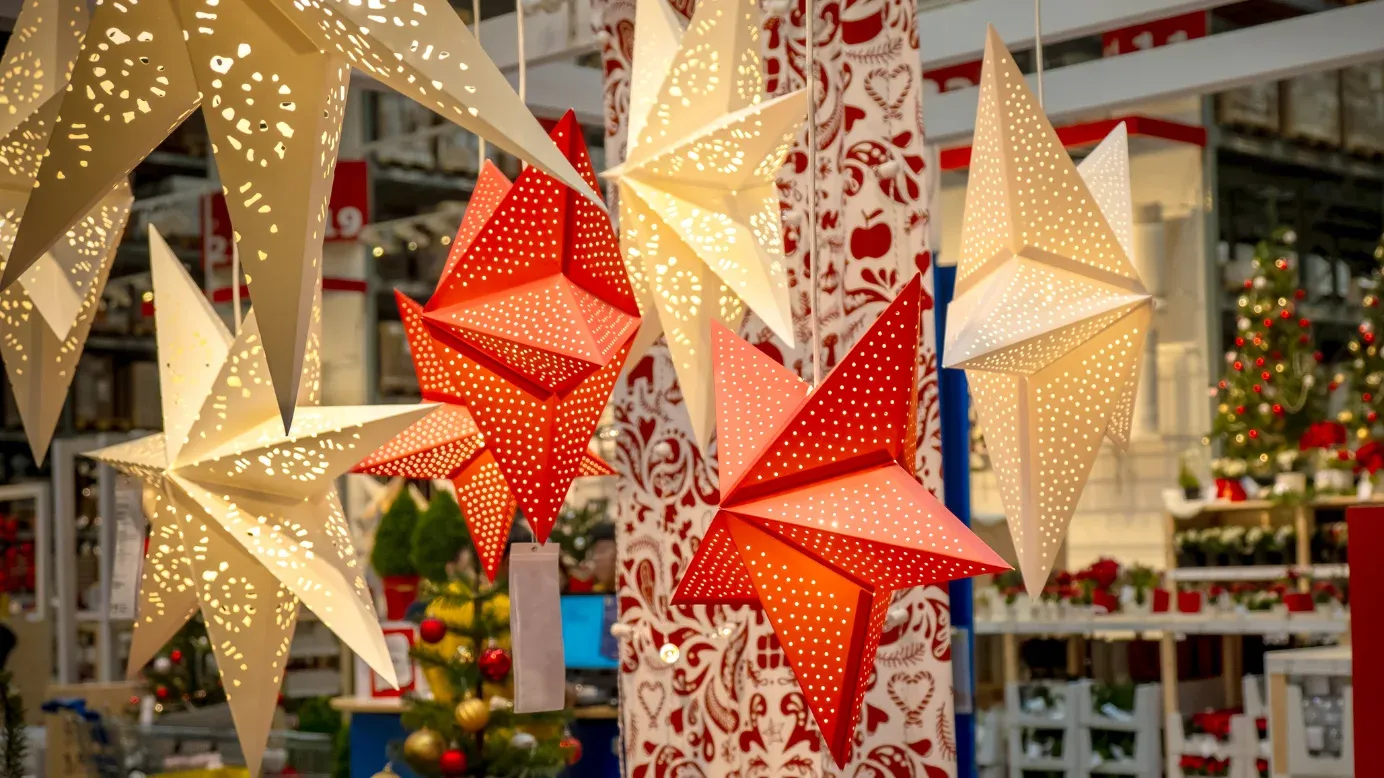 Elevate your office's ambiance by adorning the entryway with Hanging decorations. Red and white Christmas-themed ornaments can be suspended from coordinating fabric, extending a warm and festive welcome to both guests and employees.
5 Christmas decoration for work from home desk
Here are 5 Christmas decoration for work from home desk:
1. Personalized corkboard wall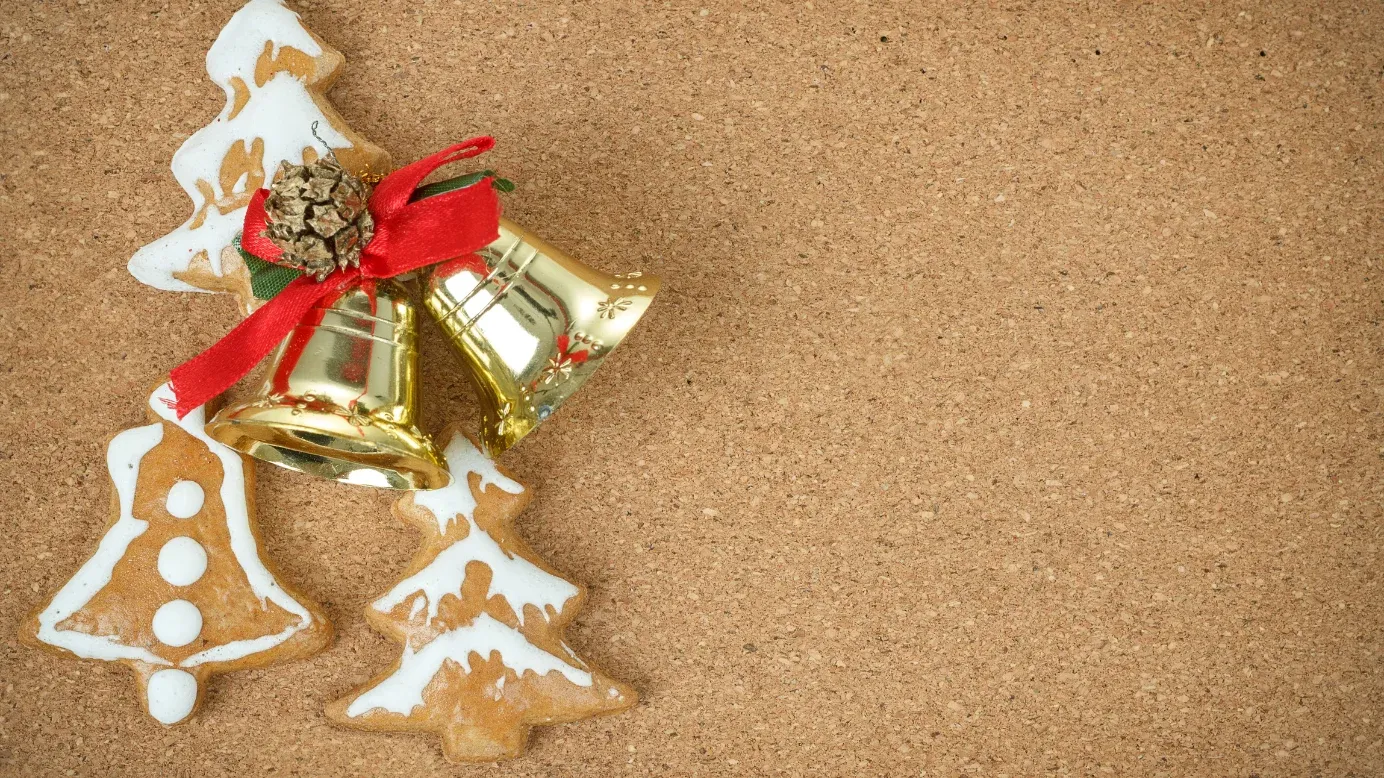 Consider covering a section of your wall near the desk with corkboard. Pin up inspiring quotes, pictures, and notes that motivate you. This not only adds a personal touch but also keeps you focused and inspired throughout the workday.
2. Indoor plants or succulents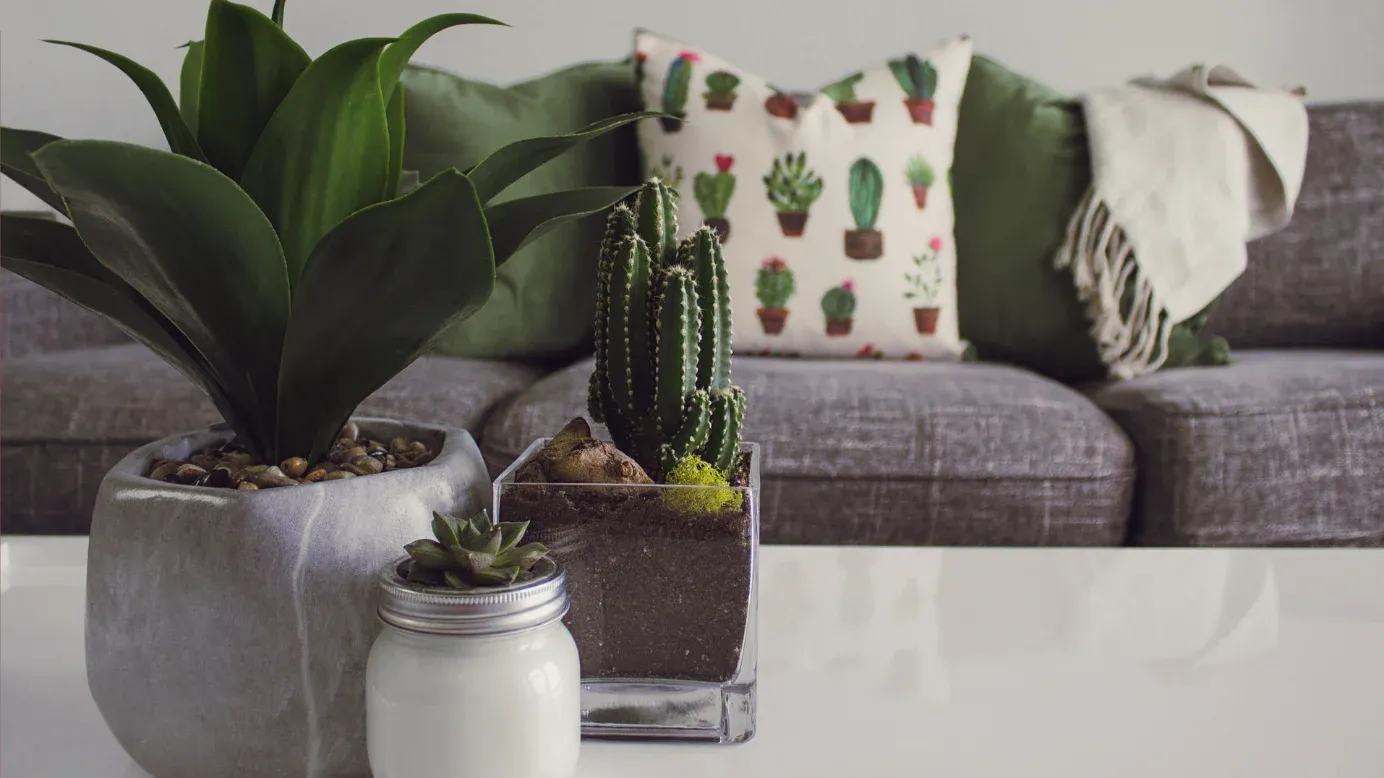 Bring a touch of nature to your workspace by placing small potted plants or succulents on your desk. Not only do they add a refreshing aesthetic, but they can also improve air quality and create a calming atmosphere.
3. Floating shelves with décor
Install floating shelves above or beside your desk. Use these to display decorative items like small sculptures, framed photos, or stylish office supplies. This not only maximizes storage but also adds visual interest to your workspace.
4. String lights or fairy lights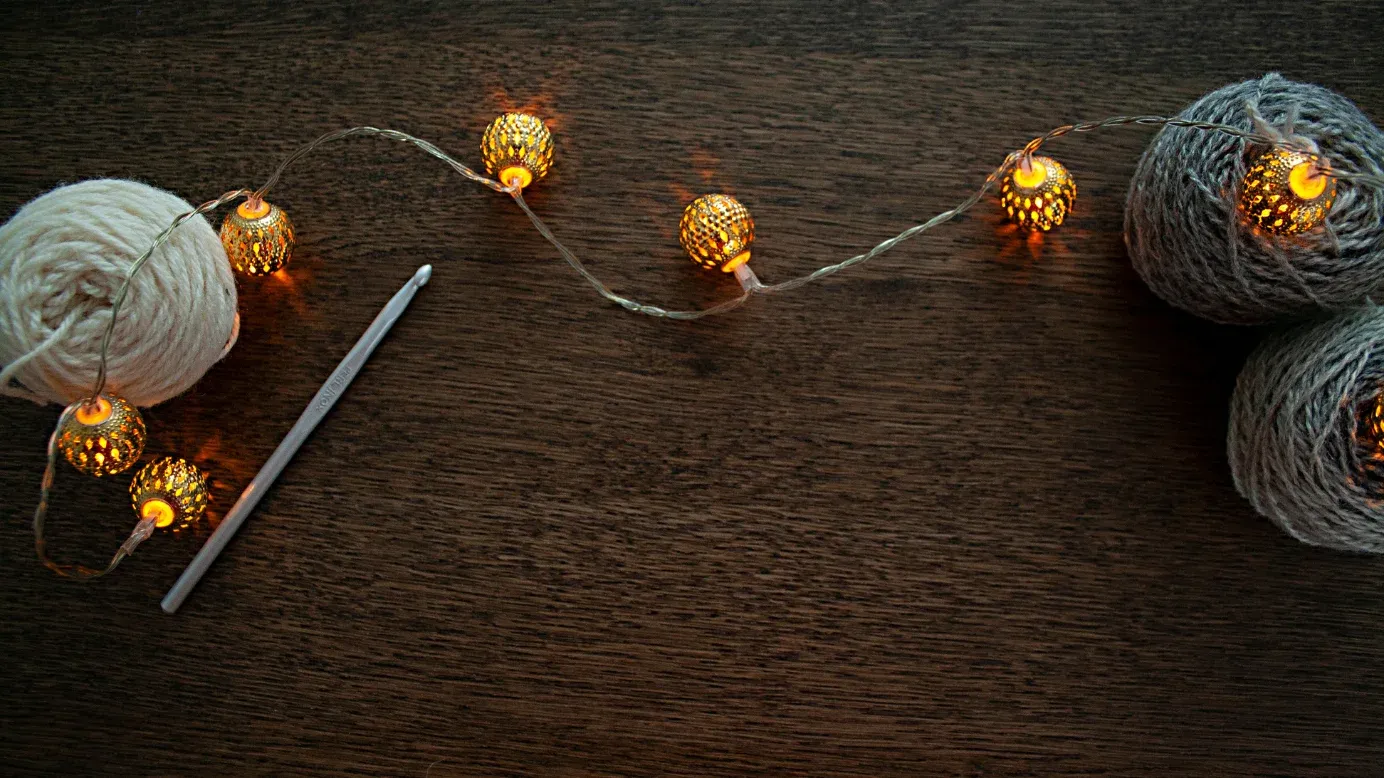 Add some warmth and ambiance to your workspace with string lights or fairy lights. They create a cozy atmosphere and can be arranged in various creative ways around your desk area.
5. Motivational posters or artwork
Hang up motivational posters or artwork that resonate with you. They can provide a daily dose of inspiration and positivity, helping you stay focused and motivated.
Conclusion
The art of decorating for Christmas Day brings a special kind of magic to our workplaces. It's a time when colleagues come together to create a festive atmosphere that spreads joy and lifts spirits.
From elegant centerpieces to charming DIY creations, each decoration adds its own touch of holiday cheer. Whether it's the twinkling lights that brighten the office or the whimsical ornaments that bring smiles to faces, every element plays a part in creating a warm and inviting atmosphere.
As we celebrate this wonderful season, let us remember that the spirit of Christmas is about more than just decorations. It's about spreading love, kindness, and goodwill to all. The effort put into decorating our workplaces reflects the care and consideration we have for our colleagues and creates a sense of unity and camaraderie.
So, let's embrace the joy of decorating for Christmas Day and let the festive spirit fill our workplaces with warmth and happiness. May the holiday season bring peace, love, and prosperity to all.
Wishing you a Merry Christmas and a Happy New Year!
---