Leave your feedback! Tell us what you think of our product! Help us improve our service! These are a few common surveys we all must have received at some point or the other, either online or in-store. But ever wondered what's driving people to take up those surveys?
Well, it's the 'rewards & incentives' behind. A survey reward is that 'hook' that market researchers, academic researchers, health clinicals, and businesses use to attract their survey participants and increase the response rates to sky-high.  
While there are different types of rewards you can think of giving your survey respondents, monetary incentives still tops the list.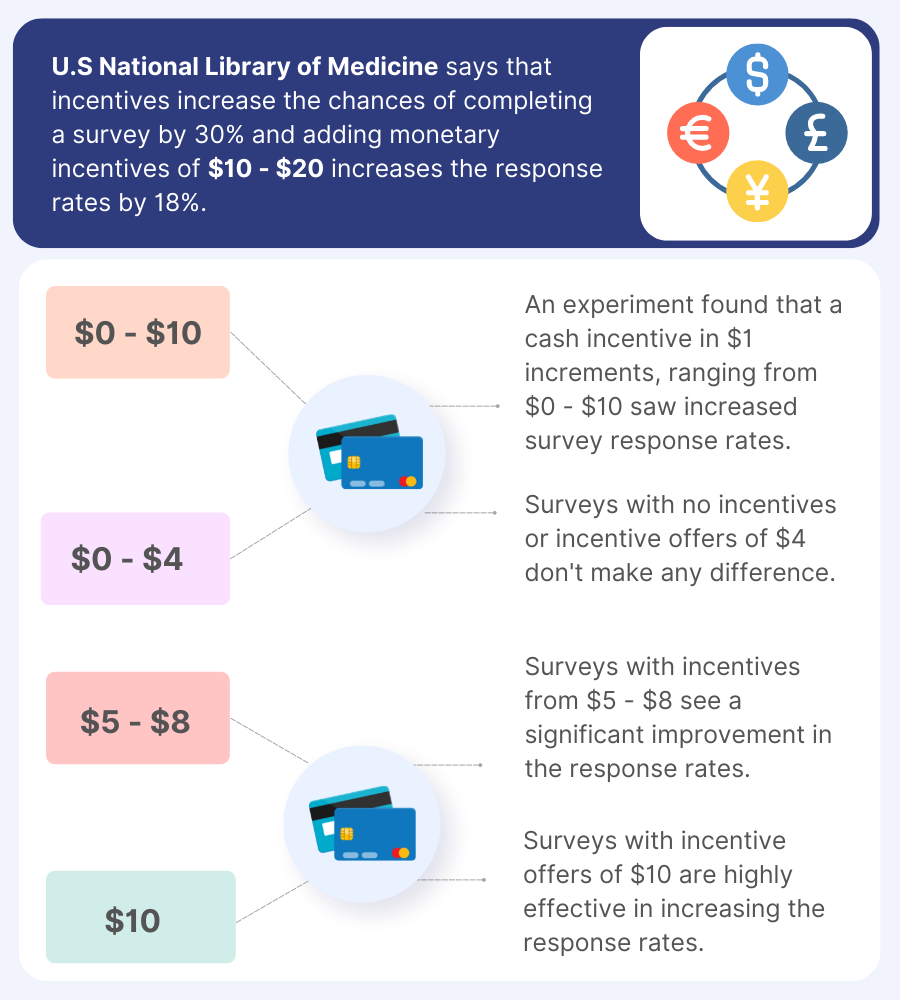 In fact, a research published in the U.S National Library of Medicine reported that while incentives increase the probability of completing a survey by 30%, adding a monetary incentive of $10 to $20 to a survey increases the response rates by 18%.
Speaking of monetary incentives, they are highly preferred in surveys. No doubt. But the question is how do you send them? While there are different modes to pay your survey participants, most researchers and businesses use PayPal to send money into a respondent's account.

PayPal has been in the limelight for their convenience but they have also been highly criticized for their security flaws and questionable company policies that can hold accounts, restrict account activity, and delay delivering the payment to the respective receiver.

Worse yet, PayPal also has an extremely bad reputation for being super aggressive with account freezes. Once they freeze a user account, they hold your own money until the time you prove that you haven't done anything wrong. What's more off-putting for businesses is their higher percentage per transaction.
If you are using PayPal services to incentivize your survey respondents and have been facing quite a bit of challenges, then it's time to rethink your reward fulfillment strategies.
Meet the Paypal Alternative for Survey Incentives: Virtual Prepaid Cards
When it comes to online payment services, there are multiple alternatives to PayPal. One of the crucial decisive factors for businesses or market researchers is how widespread the financial service is, where the payment method is accepted, and how low the transaction fee is?
This is where Virtual Prepaid Cards come into the picture.
Virtual prepaid card is a card that's produced, sent, received, and redeemed digitally.
While you may think you know what they are, do you truly understand their maximum potential? We connect the term 'virtual' to various products these days that we often tend to forget how it actually applies in this context.
In the case of virtual cards, it is vital to note that 'virtual' does not mean "simulated." Instead, it means instantaneous and digital. For a business, it represents the flexibility and accessibility to an efficient, convenient payment solution.
A virtual prepaid card works just like a plastic payment card. It has a unique 16-digit number which is delivered to the recipient via email instantly. It can be used anywhere and everywhere that accepts the network. And a good example of this is Visa or Mastercard.
For businesses, virtual prepaid cards offer a cost-effective and secure way to make payments, which can be delivered – as well as redeemed – instantly globally without any hassle. From incentivizing clinical trials to rewarding market research panelists and everything in between, virtual prepaid cards provide an ultimate flexible solution than PayPal.
Payment providers like Visa and Mastercard are still ahead of Paypal when it comes to flexibility and data protection.
To help you understand the full potential of virtual prepaid cards better, take a look at these key advantages and learn why choosing virtual prepaid cards over PayPal to incentivize your survey respondents is a better idea for your business:
Minimal transaction fee: Unlike PayPal that charges a hefty fee per transaction, virtual prepaid cards, especially from renowned networks such as Visa and Mastercard offer a low convenience fee when you load the respective money.
Pay faster without any hassle: You won't have to make your survey respondents wait for the card to arrive via post. Not to mention, the additional layer of PIN generation. If convenience and speed is what matters to you while sending monetary incentives, then virtual prepaid cards make an ideal financial companion.
Pay discreetly and securely: Virtual prepaid reward cards are one of the most effective and secure ways to send payments digitally. The payments you make with them are not linked to the recipient's bank account.
Global access: The beauty of using virtual prepaid cards is that they are 100% secure and can be received as well as redeemed by the recipient in minutes, wherever the network is accepted. A cardholder can manage his/her account easily from anywhere across the world, and with any device.
Instant delivery: With survey respondents located remotely, there's no better way to incentivize or reward them than through virtual prepaid cards. The convenience of instant funding and instant delivery enables recipients to spend it right away too.
Environmentally conscious: With virtual card programs in place, there's less use of plastic cards that end up in the landfill. They don't harm the environment in any way.
Multiple currencies with auto conversions: Virtual prepaid reward cards give you the flexibility to send the monetary incentive in the currency you prefer—USD, EUR, GBP, PLN, INR, CHF, MXN, CAD, etc. Not just that, even the currency conversion at the recipient's end is automatically taken care of.
Saves on cost: When compared to plastic cards, virtual prepaid cards provide significant savings on cost because there isn't a need for physical card production, packaging, or shipping.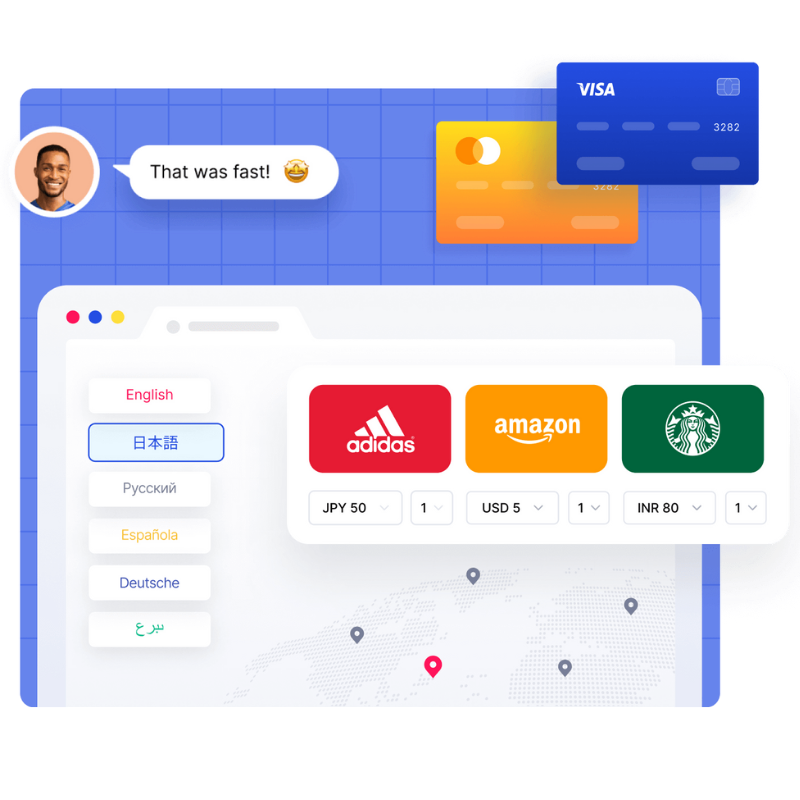 Attractive and Meaningful Survey Incentives Can Get a Lot Done!
See how Neilsen, the world's largest consumer research company, automated its market research rewards with Xoxoday's Plum platform using RaaS API.
Read case study
Why Rewards Platform Like Xoxoday are Better than Paypal for Sending Monetary Incentives to Survey Respondents
Final Words
Offering virtual prepaid cards over PayPal has incredible benefits. They are effortless to send, easy to redeem, eco-friendly, hassle-free (as no physical packaging/delivery is involved), and have a minimal convenience fee attached.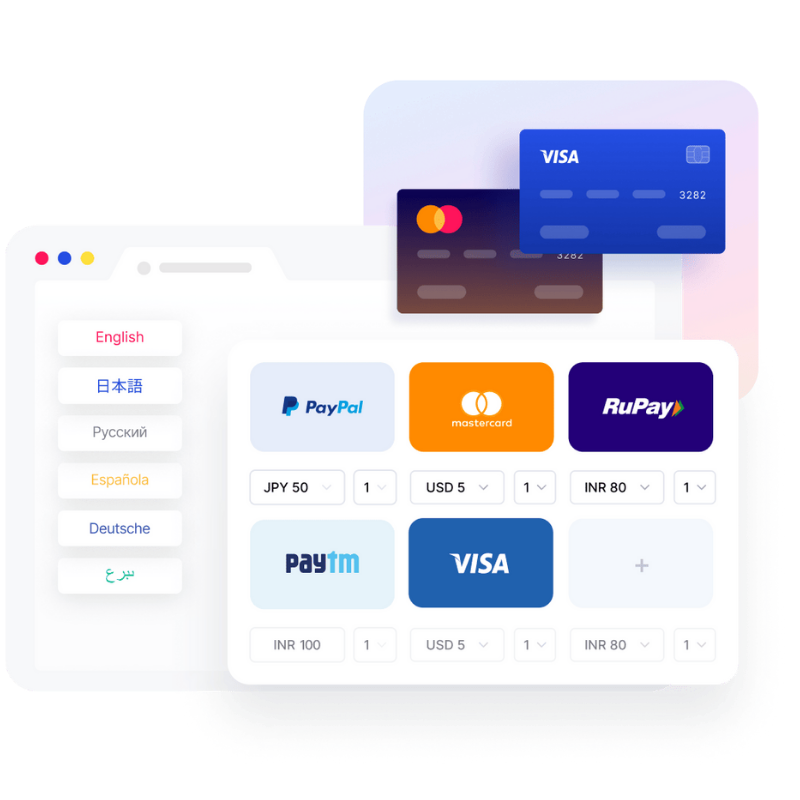 Ditch PayPal. Stop Payment Delays. Switch to Virtual Prepaid Cards to Reward Your Survey Respondents
Overcome the major hurdles of sending payments to your survey participants via PayPal at less cost. Use Xoxoday's Plum platform to send monetary incentives instantly without any hassles. Drive participation and increase your survey response rates by making incentive delivery a top priority.

Change the way you pay your respondents.
Start free trial
---