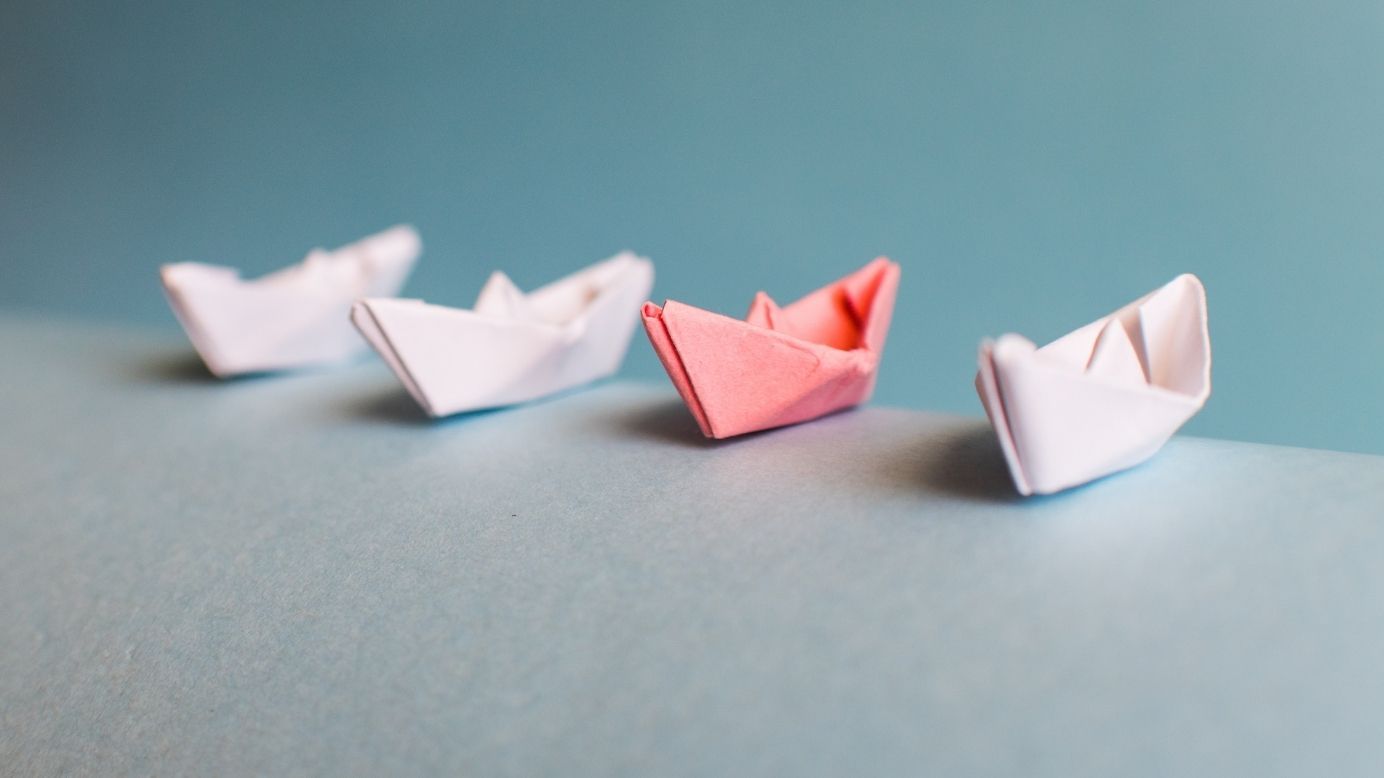 The only ANGEL🧚 an ENTREPRENEUR needs is another ENTREPRENEUR
A tribute to the tribe that helped us build the Xoxoday dream – with the bricks and mortars of raw courage, resourceful imagination, and, most importantly, a happy whistle on the lip.
💀👾 ENTREPRENEURSHIP IS ONE OF THE LONELIEST PROFESSIONS IN THE WORLD.
Unless, of course, you bump into 'like minds' who share your vision, passion, and perseverance. And can turn the journey unforgettable with the magic of profound ideas and the melody of meaningful conversations.
If you have been blessed with the opportunity – like us – to have crossed paths with these unique souls, count yourself lucky. Cherish, applaud, reward the spark - every day. And, if you have parted ways, nurture it with a "Howdy" every now and then. After all, no one understands the pains – or joys – of an entrepreneur.. except another entrepreneur.
So here's my recap – and tribute – of entrepreneurs who worked with Xoxoday (&Giftxoxo till 2017) the way they would have run their own companies, with similar zeal and ownership.🚀

👀👂 FOUNDERS MUST BE FINDERS FIRST.
Find your spark, space and, if you're lucky, fellow entrepreneurs to bring the journey alive.
We take great pride in the kind of team we have been able to stitch together at Xoxoday. This is, by far, our most important asset – certainly the most priceless - that we have built over years. And in this motley crew, ex-entrepreneurs who have been working with us occupy a special place. We have always actively looked out for entrepreneurs to drive a variety of roles along the journey. It's been a key checklist item in our hiring process. After all, someone who has been a founder can do a lot more (with a lot less) than someone who has only been an employee.
Our relations with all these guys have been like 'fellow founders'. So today, you could say we aren't just 4 Founders at Xoxoday, but actually, around 25❗️ Our bootstrapped growth would have been impossible without these ex-founders because it's not money but the desire to build something of significance that drove them. No matter how disparate their backgrounds, they all carry the 'signature entrepreneurial mindset' that's uncannily similar in ways, and understand the challenges (and ecstasy) of fleshing out a dream ground-up and inside-out. Our extended team of co-founders has shouldered key responsibilities across functions and delivered results with high levels of commitment.

✌👐 ENTREPRENEURS GROW ENTREPRENEURS
Our own journey as Co-Founders also sports backstories of significant entrepreneurial exposure, so let me talk about ourselves too.
I grew up surrounded by family and relatives who were all 'business people'. Except for my brother, my entire family tree – all the way to my own generation – is into business (the next generation, however, has explored jobs). So you could say that I came factory-fitted with the fabled 'Marwari business acumen'. For the un-initiated - Marwaris are an ethnic group from the state of Rajasthan in India: They are a highly successful business community with a significant footprint in the nation's economic growth over the ages. My own initiation into the world of business happened in fits & bursts. Short, impromptu cameos at operations in my family's clothes shop - whenever I could squeeze some time out of my routine after school and playtime. I was no more than 14 years of age then.
Years later, my stints at two of the world's biggest Internet companies - Yahoo & Flipkart - added new layers and dimensions to my entrepreneurial mind, such as a certain savvy-ness for tech first, the scale of products, and deep regard for 'people capital'. Yahoo & Flipkart have both been fertile breeding grounds of entrepreneurs – folks have gone on to shake and shape the world in their own right, and I could see why. The atmosphere was electric, the possibilities were endless. 🎈The voltage in the air would only rub off those whose blood type was E+ (entrepreneurship positive). If you were in it for a salary - a perfectly legitimate pursuit in life, let me hastily add - you could miss it.
There have been several other experiences that helped my relationship with entrepreneurship evolve and mature. I have, for instance, been very active in building up the E-cell during my MBA days at IIM Kozhikode, and was instrumental in shaping up the start-up culture at this B-school. I was also a mentor to Entrancecorner (an Edtech startup) from 2009 to 2012: You may know them today as Nopaperforms, a funded & successful company.
I met Sumit in Jan 2012 through one of my closest buddies Gokul. Sumit is the archetypal entrepreneur from a hardcore business family. Entrepreneurship and business run in his veins. Before starting Xoxoday, he had Founded a waste management company "Recycletrade". It may not entirely be a coincidence that Sumit can spot 'money and business' in anything – be it a venture blueprint or a new initiative - from a mile away. He can build a business with shoe-string budgets, recycle money, and don't let go of anything "waste".
🧑‍💻 ABHISHEK (Eveningflavors, Prodintel)
Abhishek is no stranger to the addictive flavors of entrepreneurship. He was doing Eveningflavours from 2009 to 2012, a startup very similar to what Zomato was doing in 2013-present. After completing his BTech from IIT Bombay, Abhishek worked with multiple young technology startups, witnessing the early growth trajectory at close range. Indeed, he had also started a health-tech startup before starting with us at Xoxoday.
In 2014, I accompanied my wife - who was expecting at the time - to a Moms Group. What I didn't expect was a rendezvous that would critically influence the Xoxoday trajectory in the coming time. It was in that Group that I met Srivatsan. Sri – as we call him – was busy building his startup at the time. He eventually got a successful Exit in 2018. I am deeply grateful to Srivatsan for taking a leap of faith and joining hands with us at a crucial juncture of his career. Srivatsan has brought tremendous value to our engineering functions. He typically injects bushels of sincerity, agility, discipline, and technical wisdom into everything he does in the company. His contribution has been immense and his people skills are exemplary.
🙇📈 MAYANK SINGH (Acevestor)
Mayank and I go back a long way - all the way to 2007 when we had both checked into the full-time MBA program at IIM Kozhikode. The acquaintance grew as we subsequently turned colleagues at Flipkart. He joined us in 2018 after doing his fintech startup for a couple of years. Mayank is someone who lives and breathes numbers and user experience (UX). He has been the primary force behind our product-first & customer-first DNA in technology. He is the one to have seeded a data-driven mindset across the culture. And he is the person setting the bar of excellence a little higher every day (which can be exasperating at times, but we wouldn't have it any other way❗️). Mayank's ethos for deep research, eye for detail, and vision of the invisible brings clarity, substance, and conviction to the decisions we make, and take.
🧔✏️ MOHIT BANSAL (Owned Labs)
I came across Mohit in late 2020 when we were all remote. Mohit was doing his start-up in product & marketing designs for over three years and joined us in early 2021. In hindsight, however, we had been feeling his absence for, well, forever. Mohit has brought an extremely high-quality bar to our marketing function with a great design mindset. Mohit's functional base – sharpened over a decade of exposure in corporate - is strong and varied, with all kinds of experiences ranging from SAP to Infosys and more.
🤵‍♂️ ADITYA SHAH (FamousEnuf)
In 2015, Aditya was looking for a career opportunity while handling his family business. I came across Aditya when I was searching for a vendor and I discovered his company. We discussed and kept in touch. Later, he shared that he wanted to get into a technology focused professional startup and that is how he started his Xoxoday journey. Aditya has been a great guy who can toggle and juggle multiple business roles and mandates effortlessly. His redoubtable leadership, execution, and people skills have been exemplary. Not surprisingly, Aditya is also one of the most adored managers in our company.
🧏‍♂️🎆 VIVEK PARIHAR (Webonise Lab, Yogurt Labs)
I met Vivek through a start-up group. Vivek looks, sounds, and acts as a serial entrepreneur. But to call him one would be missing the point - For the man is considerably more. For one thing, Vivek is the proud co-founder of two lucrative technical organizations - Webonise Lab & Yogurt Labs. Secondly, he has led tech teams at Yatra and Rizort. He joined us in 2019 as the head of engineering for Plum product. Vivek's fascination and passion for "wonder what's around the corner?" (read ahead-of-the-curve technology) has helped us make some big bold decisions in tech which are giving good results today. In early 2021, Vivek moved on to lead technology roles at Licious (did our plant-based diets finally get on his nerves? 😂
👾✒️ DHIRAJ KATHURIA (The Little Chef, Yipeedo)
Dhiraj is a start-up geek and met through our co-founder Kushal. He started, The Little Chef and Yipeedo - the latter joining forces with Xoxoday (then Giftxoxo) to usher new frontiers in the personalized experiences space. With Dhiraj as VP of Technology in 2015, we also launched the Frogo mobile app which allowed users to book activities and experiences around their city. Dhiraj brought a deep tech culture into the company and quickly ramped up our core tech stack. Dhiraj exited in 2017 and started Platify.co, a startup that was acquired by RMZ Corp.
👧🗺 SHALINI NAUTIYAL (Yipeedo)
Just like Dhiraj, Shalini co-founded Yipeedo before it joined hands with Xoxoday (then Giftxoxo), wherein she was head of the product for the Frogo mobile app. Shalini's brought extremely high passion in the experience marketplace business and a never-say-die resilience. Shalini exited in early 2018 and is settled in Berlin where she leads a technical product team at Amazon.
😎🔓 REGAN RODRICKS (BlueBulb)
One fine evening in 2010, Regan quit his job as a copywriter and started BlueBulb.in, a one-stop destination that helps people locate awesome adventures and jaw-dropping experiences across the length and breadth of India. In Regan's own words, "My days at Blue Bulb are well-packed with finding new Local and Travel Experiences, building Partnerships, heading the Creative side of the business and emailing the same stupid photograph of me in a blue lifejacket to every reporter doing a story on us." He joined us through the acquisition of Bluebulb in 2017. His creative hat and design skills made him the right choice to head the design for us. His best skill? He's lazy. And we all know what Bill Gates thinks about lazy rockstars - They will always find an easy way to solve the toughest things!
👀📖 PIYUSH AGARWAL (YDS)
Piyush was doing his start-up YDS before he met me in 2018. As the VP of Plum Product, he has brought tremendous energy and velocity to the business. We have grown more than 150% YoY with his business acumen and how he translates it so well into products. Here's his secret: With the possible exception of Marlon Brando's performance in The Godfather, few things get the nod from Piyush without scathing scrutiny. He is always thinking about business and keeps pushing the boundaries. I get it, Piyush: It's just those entrepreneurial chromosomes - working overtime, as always.
🤠🌌 MAHENDRA RATHOD (TrekNomads, Sellerworx)
It was my engineering classmate Rajan who introduced me to Mahendra. Mahendra was working with the startup Sellerworx and joined us in 2016. An IIM Bangalore alumnus, Mahendra took a lot of data-driven initiatives in the areas of operations, sales, strategy, and finance. He brought deep insights and methods to the madness. Mahendra later exited in 2019 and started consulting various startups including ours.
😬💼 RAJAN JINDAL (Livhea)
Rajan was my engineering buddy and had that managerial panache and finesse in him which he portrayed in his stints at P&G, Snapdeal, and Sellerwox before moving to Xoxoday as VP of business ops and products. He scaled the category management and customer experience teams and was highly adored by team. Rajan later started Livhea, a pioneer in women's health technology, and now champions APAC digital technology at Kimberly Clark. His role brought new heights at Xoxoday's customer experience practice.
🤠✅ RANGANATHAN (Planetworx/Trapyz)
I met Ranga through my MBA friend Rajeev. Ranga leads technology for the Plum product, our flagship product. He brings two decades of mission-critical technology experience, having led engineering in companies like HP, Vizury, and his own start-up Planetworx. His combination of leadership skills and technical depth has been helping us scale a high-growth product like Plum.
👥💫 ABHINAVA DINESH (CloudBrew, Merak.AI, imTastic)
Abhinav joined us through IIT Kanpur campus hiring. Thanks to my co-founder Abhishek for finding such a gem. Abhinava, in his own words, has always been passionate about decoding how things work. His knack for digging up unconventional tech solutions to conventional problems has helped us scale in a big way. Abhinav joined us in 2015 and left in between to try his own start-up before joining us back in 2019 as a tech lead.
🤓☄️ ANKIT BINDAL (Gapoon)
Ankit Bindal used to work with Abhishek, in his previous start-up Prodintel. Ankit later started Gapoon, a hyper-local platform for 'house help' problems - much before Urban Company started doing the same thing. As he lay on the couch unwinding over a sundowner after his successful Exit one day, Ankit received a call from Abhishek. The ASK wasn't 100% clear (a true-blue entrepreneur's role never is), but the TASK was: "Start from tomorrow!". Since then, Ankit has been one of our stars in tech. Some things never change though. Ankit still doesn't have 100% clarity over his ASK. All he knows – as he looks after A-to-Z of our product Empuls - is that the team looks up to him.
🌏🛄 SUHAS GUJRARATI (Mahapantry & Saguna Consulting)
I met Suhas through my apartment buddy, Rahul. Suhas was doing his consulting startup in the US. Even before he had formally joined us as US Sales Director in 2019, we were sold on the energy Suhas carried and the positivity he exuded. Suhas brings over 15 years of experience in business development in the US markets. He not only makes us shine brighter in the Americas, but scales our confidence, letting us compete shoulder-to-shoulder with global giants.
🎨👩 AMBIKA JINDAL (Northern Lights Solutions)
Ambika got in touch with me through Aditya as someone completely away from the tech world. She had exited from her start-up Northern Lights Solutions and we weren't confident if she can ever do something in a tech startup. But I was confident that she could do something very good and she started with us in mid-2018 in business development. Her can-do attitude, COULD and DID, close some of the toughest deals for us in international markets. Few can match up to her meticulous follow-ups and result-oriented approach.
⚜️🧙 ANINDO BANDYOPADHYAY (OpenOnward, UniteGPS)
When it comes to the entrepreneurial spirit, Anindo is a genuine article. His specialty? Take a good thing, make it better. He was a crucial piece of Xoxoday's founding puzzle and one of the best finds of Abhishek. After co-founding UniteGPS back in 2010 and OpenOnward in 2012, Anindo joined us in 2015 and led critical changes in the way Xoxoday's technical side of things work, making it better than the best. Anindo is someone who is extremely calm and one can learn a lot from him in handling tough situations & pressure with ease. He is known for his curly hair, his love for fish and is revered by his teammates. 🐠
🧑‍🍳YUGAM BHIMSARIA (Lil Sherpa, Man's Got Buns)
I got in touch with Yugam through my friend Gaurav. Yugam had co-founded a craft store that sold products curated from local businesses and flea markets and did fairly well. However, it was his self-taught baking skills - delectably evident in his startup MAN'S GOT BUNS - that has been taking our breath away for the last 4 years while he is working with us parallelly (literally, that is - every time he opens the oven to take out the next batch of croissants or tea-cakes).
That's not Yugam's only superpower though. He also excels in the art of building relationships – something that has kept Xoxoday top-of-mind with both clients and potential patrons, and spread priceless good vibes. After all, as they say, they may forget what you said or did, but they'll never forget how you made them feel. It could have been Yugam's quote.
🤑💡 VINAYAKA SIDDESH (Jeev.ai, YoungMind Corp)
Vinayaka handled our Finance function from 2017 – 2019, before going on to start his own company Jeev.ai. Vinayaka was our first senior hire in the finance function. He brought in a lot of processes and helped us scale our finance and accounting function in a big way. In case I haven't said this explicitly before: "Thanks Vinayaka. It meant a lot to us."
💣⏱ NAVEEN MALLESH (TrekNomads, BookMyInterest)
Naveen joined us through our acquisition of his start-up BookMyInterest. I still remember the day I met him at a Rise conference in Bangalore and after a few discussions, we shook hands to do the business together. Naveen added mind and muscle to our business development endeavors right up till 2019. But you can't cage a 'free spirit' for too long, can you? It was a matter of time before Naveen would succumb to his passion for adventure and veer off the highway. That's exactly how this script played out. Naveen started up TrekNomads, a company that aims to disrupt the trekking space. A person with extremely high levels of energy and fitness, it was Naveen who introduced an appreciation for fitness, sports, running, and trekking into our culture. The legacy lives.
👤🛍 SHOURYA VIKRAM (Nature's 5, SALK, Kode Mantra)
Shourya joined us after successfully kicking off Ant Theory, a unisex apparel brand. I remember how I met him in a mall in Delhi over dinner. He worked with us for a couple of years in the business team. He moved on later to start a health tech start-up. A brief meeting, but we're the richer for it.
😈☎️ MOHAMMED JAMEEL (Mantiqh Digital Tech)
Jameel joined us in 2019 into the customer success team. With Jameel, the customer wasn't just king, but judge-jury-executioner all rolled into one. The attitude is reflected in the numbers. Jameel didn't just help scale our customer success function, but was instrumental in the vital tweaks and adjustments we've had to make in the pandemic led #newnormal. Jameel today runs his own startup Mantiqh Technologies.
🤩🗣 ABHISHEK VYAS (My Haul Store)
Hailing from a humble hamlet in Rajasthan, Abhishek Vyas is the quintessential 'small-town guy with big city dreams'. I still remember how I met him in a small cafe in Delhi in 2016 at 8 am in the morning. While the tea was steaming, the real kick came from the spirited conversation we had about exploring new frontiers. Abhishek brings oodles of energy and momentum into the mix and can drive sales in a big way. He was instrumental in scaling our inside sales function before he started his own company in 2019. That company - My Haul Store - is doing well.

ENTREPRENEURSHIP IS A GIFT. UNWRAP YOURS 🌠
Founders and entrepreneurs deserve special respect. It does not matter whether you had a good exit or not, whether you failed or succeeded, or whether you were small or big. What matters is that you were one of those very few Bravehearts in the world who showed courage, confidence, grit, and determination to back yourself. What matters is that you chose to stand up, be counted, and do the only thing that matters: GET STARTED.
Every founder possesses something special which remains 'unfound' if you have not gone through that journey. At the end of the day, that's what a Founder's real job is: Find yourself & give it to the world.
We welcome founders and entrepreneurs to explore possibilities with Xoxoday. Some idea you've been tinkering with for a while? Missing the ecosystem to get something off the ground? We are always available for a chat over a cup of tea or coffee or my favorite plant-based juices. After all, empirically speaking, that's where most 'eureka moments' happen.
‍
Xoxoday Newsletter
Join the newsletter to receive the latest updates in your inbox.
---