Convincing Eskimos to buy ice - that too by telling them what they would be missing by ignoring the ever-available frozen form of water. That's a sales job description in a nutshell - and it rings with even sounder truth in modern times where three-four solutions for every thinkable business problem are waiting perpetually for a run in the market.
Add to it the difficulty of achieving a definitive product differentiation in the eyes of buyers solely based on functionality. Hitting mesmerizing sales targets, then, is quasi-Everest conquest.
This analogy, slowly building up the case for best gifts for sales reps, intended to be framed as a eulogy, is not hyperbole; certainly not when you glance through the following stats, demonstrating the grinding that salespeople go through to achieve fabled closes:
➼ It takes an average of
18 calls
to actually connect with a buyer.
➼ Only 2% of cold calls result in an appointment (Leap Job).
➼ In 2007 it took
3.68 cold call attempts
to reach a prospect. Today it takes 8 attempts.
➼
42%
of sales reps feel they don't have enough information before making a call.
➼ At least
50%
of prospects are not a good fit for what you sell.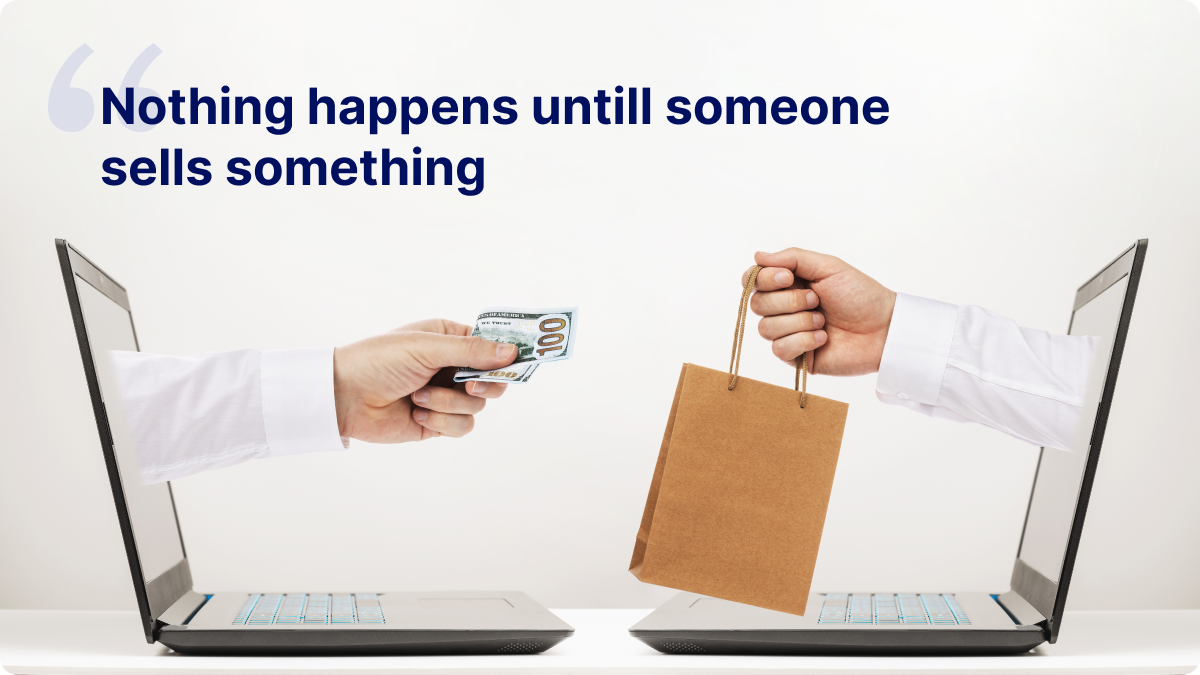 Since sales reps are at the forefront of bringing the most valuable mineral that keeps every organization floating, money, their significance is rightly portrayed by the saying that has gone afar:
Though this quote has been attributed to many visionaries, including Arthur "Red" Motley, Peter Drucker, and IBM's Thomas Watson, who first stated it isn't as important as the message itself. Peter Drucker magnifies it pithily:
💡
"The fact is, everybody (Vice Presidents, Operations Managers, HR Directors, IT people, Customer Service Representatives, Marketing people, Accounting people, Receptionists … everybody) can stay at home until somebody makes a sale."
There are reasons behind this unanimous acceptance of the sales teams as the apples of their respective organizations, and they go beyond salespeople's incredible capabilities of pocketing high revenues.
1. Conduit between product-market fit

Irrespective of the product and service with which you want to penetrate the market like a sharp razor, understanding the demand and its evolution forms the crux of the overall planning of an organization.
Organizations, therefore, shouldn't just communicate and sell the value of the products/services to customers but ceaselessly collect, synthesize and distribute the critical market insights that will help organizations define and redefine the product development and business strategy.
It should trickle down from those who have their ears closely glued to customers' pulse and the market's heart - the salespeople.
2. Managing the "life-blood" of any business - cash
It's easy for revenue generation activities to miss their pre-supposed track if cash-flow management goes astray. And considering the axiomatic truth that top-line not just impacts but dictates the bottom line, no other department than sales shapes and reshapes all-important cash flows.
It's, indeed, symptomatic of the sales department's influence in deciding and executing the business vision.
3. Sales forecast is the true and only business navigator
The fervent desire of every business is to glimpse into the future and control it as much as possible. In this pursuit of catching the future by its tail, it spends astronomically on market research.
The reason for it is, budget waxes and wanes with the future needs—and regardless of the budgeting model (traditional, zero-based, rolling, quarterly, annual), all budgets spring from the sales forecast.
How many units can be sold during a specific time interval? And at what marked price? These intertwined questions from the 'top-line revenue estimations and the resultant numbers singularly dictate the functioning of a business throughout the plotted period.
4. Imprinting business values on the market and vice versa
Organizations try everything under the sky, including PR and marketing, to communicate their values to customers.
However, value creation falls flat if it doesn't rub shoulders with changing customer needs and galloped speed of technology. That's where deep engagement with customers and talking with them about and beyond the business can provide small nuggets of insights explaining what might work in the future (ideas for unanticipated products).
Similarly, by having a fair idea about the preparedness of service/product providers, customers can devise their pipeline of expectations and requirement briefs.
This ultra-vital bi-directional flow of insights between market and business can be facilitated by salespeople only, as they are at the closest distance from both the entities, making them catalysts for feeding market-based intelligence back into the business.

Commission is Not Enough
Naturally, for silver-tongued hard workers who are constantly trying to catch big fish by using various peraphranallais skillfully—starting from in-depth product knowledge to stand-up comic's wit—and impacting organization in more broader ways than mere revenue perspective,  commission is too dwarf a gesture to value and respect the contribution of sales people.
What it genuinely demands is a new yet joyous way of rewarding, which will not just help your sales warriors in scaling tall sales mountains, but let them forget those targets by finding themselves through deeply-moving experiences.
As the world is yet to see better instruments than gifts in this context, best gifts for sales executives prop up here like a pre-coded instinct.
A note of caution

A gift becomes memorable if and only if it marks three attributes:

➼ Personal
➼ Usable
➼ Unique

Without a hawk's eye, you can see that to ensure hold over these attributes and nail the right gifts for sales executives, you need to scan them thoroughly. Generally, salespeople are dynamic, talkative, self-motivated, quick-learners, and patient.
Here are a few more traits to further your understanding.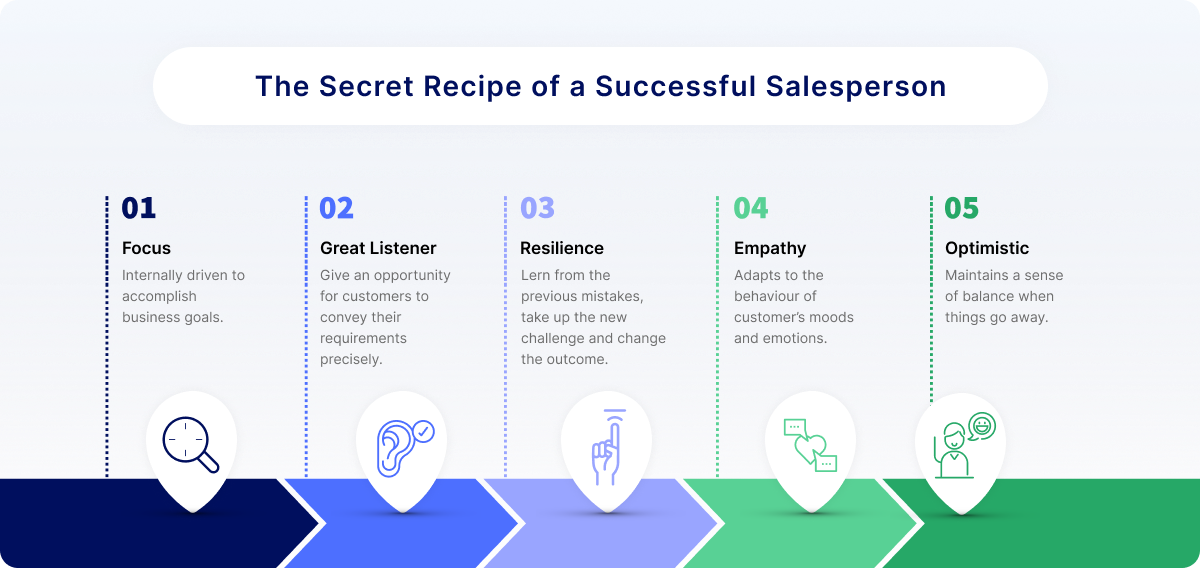 By keeping these traits in mind and understanding the professional and personal halves of sales peoples' lives, we have weaved up exciting gift ideas for salespeople—with an assurance that your gifts will linger on their minds permanently. Remember: You can gift, or perform any business function, if and only if they sell.
A. Enable them electronically
Pay heed to the following stats:
➼ According to
hubspot
, 8 out of 10 prospects want to talk to sales reps via email over any other medium.
➼ 41.2% of salespeople said
their phone is the most effective sales tool
at their disposal.
➼
37%
of sales representatives believe that getting in touch with prospects is the biggest challenge that they face
The importance of digitalization in the professional life of sales reps cannot be highlighted more prominently. Including vouchers of big digital honchos as gift ideas for executive assistants, thus, makes sense.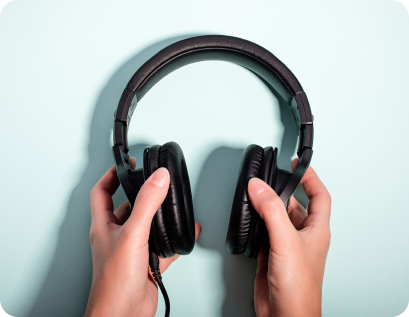 1. Noise-cancelling headphones
An essential item for compulsive callers is good headphones. It's particularly true if the office is noisy or located on a highway where new decibel levels are achieved every day. It's indeed a hindrance for sales reps, especially when they are looking at a dream sale with big-ticket clients. Noise-canceling headphones can give them the required audial tranquility, a prerequisite to crafting a great sales pitch.
2. External charger
Sales reps can get astonishingly busy, creating a possibility that they will forget to charge their phones and tabs. Moreover, they rely heavily on their mobiles for crucial meetings, extracting important details, and communicating effectively with customers.
Ensuring that their devices stay charged, thus, is key for your organization's growth, and an external charger is the right device in that direction.
3. Cable adapter
Sales reps are quintessential jugglers of multiple devices - phones, tabs, adapters, hard drives to name a few. Managing cords of these all-too-important devices can easily spell disaster.  A USB cable adapter can provide them the convenience of multiple cords in one cable.
4. Car phone mount
Field sales reps are often on-the-go in their car. Since they need to have the destination of their next meeting at their fingertips, they rely on GPS apps. A car phone mount, then, becomes a necessity for them.
B. Make them travel-ready
Sales reps have wheels under their feet. Whether it's for a client's meet, product demo, or launch event, they are never far away from a trip to an unknown destination.
Therefore, enabling them with travel essentials is the best gift for sales executives - and something which they will appreciate wholeheartedly.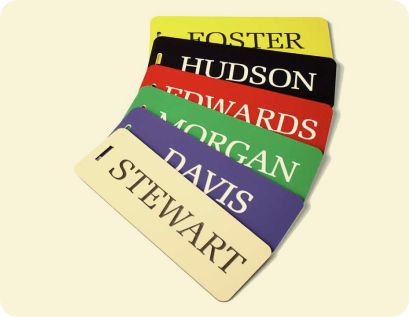 1. The Modobag
Instead of sales reps having to lug around their luggage, let their luggage carry them around. The Modobag,  a revolutionary piece of motorized carry-on luggage, travels up to 6 miles on a single charge.
This lightweight innovation is convertible from the motor to pull-behind use. It also has dual USB charging ports to charge mobile phones/tablets and optional GPRS tracking.
2. Wireless Travel Router
Instant and continuous access to all the clients and company data is a must-have for reps -on-the go. Hotels don't always ensure the best possible and secured internet connection. A wireless travel router can weed out this dread quite efficiently.
3. Travel kits
Instant and continuous access to all the clients and company data is a must-have for reps -on the go. Hotels don't always ensure the best possible and secured internet connection. A wireless travel router can weed out this dread quite efficiently.
4. A travel pillow
For anyone who travels frequently through red-eye flights, a pillow set guarantees that you actually catch some Zs. Neck kink, in any way, on a flight is never fun. By redeeming travel pillows, sales reps' necks, as well as spine, will thank them.
5. Personalized luggage tags
Though luggage tags are required for frequent travelers, they can have better aesthetics than artless plastic banalities. Wooden luggage tags can be pleasantly personalized for your sales champions, along with a monogrammed initial.
C. Enhance their desk experience
Since cold calling, product demos, meetings, presentations, and calls happen on computers, sales reps spend most of the time on desks. Maintaining the proper desk habitat, thus, is crucial for their productivity and mental well-being.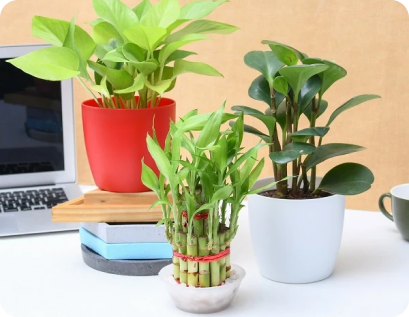 1. Desk plants
Desk plants are tiny in stature, but they can catapult the ordinary drabbed office desk into a place of pleasure - especially when showcased in a hydroponic vase.
Your sales reps can choose plants that are easy to maintain and suitable for an indoor environment. Succulents, bamboo, and pothos can be excellent choices.
2. A desk pillow
A lumbar support pillow is especially useful when your sales reps have to slog for longer durations at a desk.
3. A new office chair
Ergonomic office chairs are a boon to comfort and style for sales reps who have been keeping up with a budget chair for too long.
4. A bullet journal
With a myriad of things to juggle through, a salesperson's train of thought can derail very easily. Via bullet journals, they can organize their thoughts and record them timely. You never know when these sales notes will result in a sales-guzzling brilliant pitch.
D. Make them look dynamically impressive
For customers, your salespeople are the first physical POC for your brand. Their looking presentable, thus, is key to imprinting the right and favorable first impression.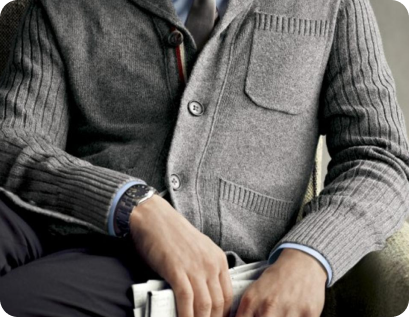 1. Fine clothing
With a long list of prestigious clothing partners like Raymonds and Pantaloons, your salespeople can make themselves pleasantly and good-looking meeting-ready with a high-ticket client - or can get the eyeballs in key events that only showstoppers get at a fashion show.
2. Classy footwears
Salespeople are always on their feet - both figuratively and literally. For them, good footwear's worth can be weighed in gold. Apart from a good appearance and boosting confidence, physiotherapists have consistently stressed how wrong shoes can cause injuries or affect our posture. A good pair of classy, high-end footwear is not just a good option. It's a must-to-have for always-running salespeople.
3. A good pair of eyeglasses
Just like the footwear, eyeglasses not ups the appearance quotient only. Sometimes they are required by a medical necessity. Moreover, since salespeople have to travel in a variety of tropical conditions - sunny or freezing, sunglasses, in this scenario, become a need.
4. Wristwatch
Though mobile phones have culled the need for wristwatches, the elegance and the statement of personality they make is irreplicable even for the costliest phone that displays time in digits. Since salespeople's prime job is to make a fine impression, giving a miss to a wristwatch can be costly.
E. Embellish their lives with quirky, useful, and inspirational merchandising
Nothing replicates a roller coaster ride more authentically than a busy workday of a salesperson. Countless moments of close- yet- far- away- from- the- final- closing, missed demonstration possibility, and a sudden closure from the least expected warm lead.
All this and more happens in the life of salespeople in daily life, giving a lot of scope for stress, frustration, and happiness. Right merchandise, thus, can help them in weathering everything.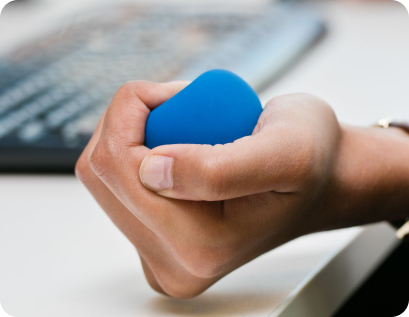 1. Stress balls
Stress balls have a multi-pronged positive benefit. Apart from their basic function of reducing stress, they strengthen your hand muscles as well. Moreover, they have been proved as effective tools in anger management.  
2. "I came, I saw, I sold" Stainless Steel Tumbler
Salespeople always need self-assertive confidence, particularly when the wind isn't blowing in their way. Having daily-usable utensils engraved with positivity can trigger the powder keg in them.
3. Coffee-warmers
Whether it's addiction or a point to stay hydrated while roaming in search of sales, caffeine has always provided solace to salespeople. Coffee warmers or drinkware that keep drinks at the right temperature all across the day is, indeed, a nice-to-have possession.
F. Show love for their kids
In a recently concluded Pew survey, which covered 17 major economies, most people emphatically mentioned that their family and children had given more meaning to their life than any other factor.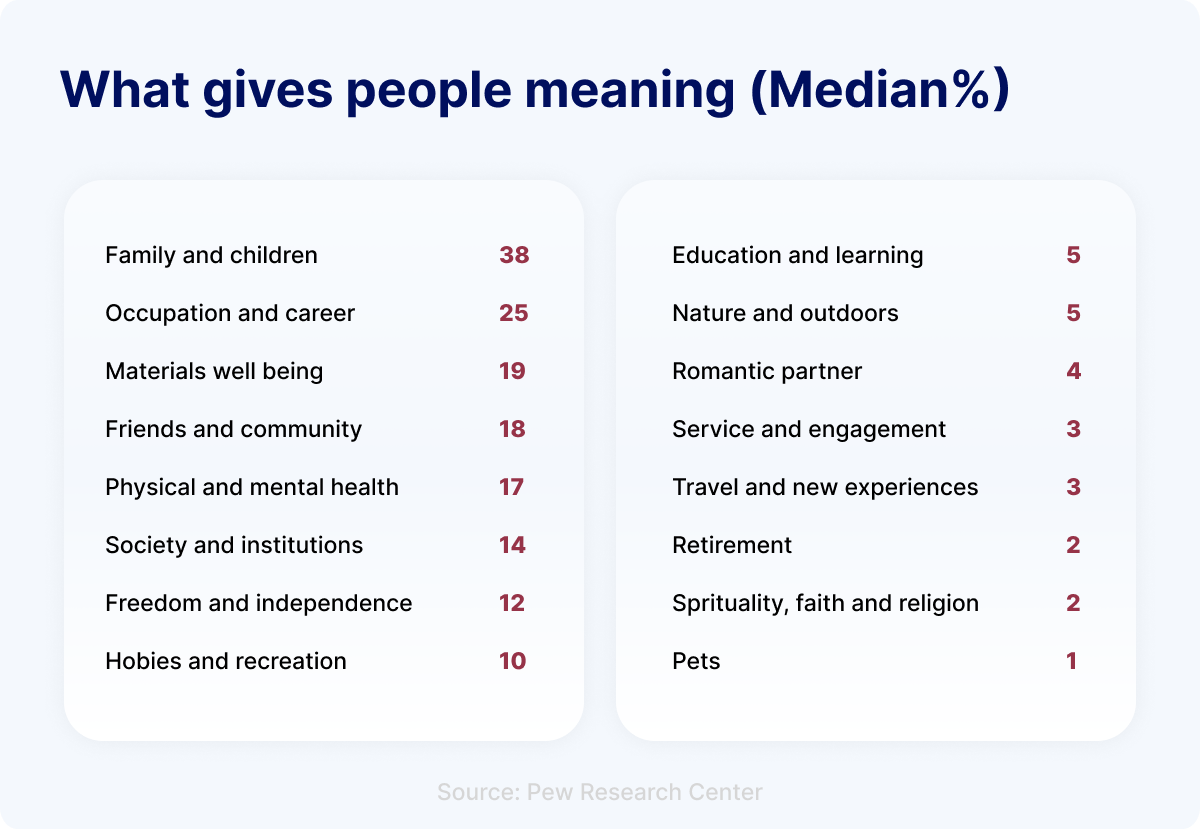 Your salespeople are no different as they germinate from the same socioeconomic strata. It makes it mandatory that your gift ideas for executive assistants to happify your sales force should traverse through the wellbeing of their children.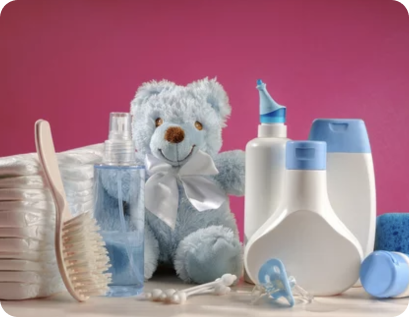 1. Baby care products
Newborns are vulnerable to thousands of infections and allergies - making them the single point of care for the entire household. With quality hygiene products, skin care lotions, and feeding bottles, salespeople can offload the work of baby care from their womenfolks.
2. Baby/ kids apparels
Fashion isn't the reserved fiefdom of grown-ups. Cute little ones have the right to look even cuter.
3. Toys
Toys aren't just for entertainment. With sudoku and atlas-like toys, they are instruments that can test and sharpen your kid's intellect. Moreover, only and only toys are capable of fetching the kids away from the pandemic-imposed digital screens of TV, tabs, and phones.
4. Kids' learning and development
In today's fiercely competitive world, the preparation for tomorrow begins much earlier. Consequently, parents end up pressuring their kids with unbridled courses and classes.
The right thing is to identify the aptitude of a child scientifically and nurture it with the help of professionals. Platforms like logiqids do that exactly. With Xoxoday vouchers, you can see where your kid is inclined.
G. A steady flow of gift through deals and subscriptions
Some gifts deserve to be given again and again. The only way to do it is to channelize them through a subscription model. They are particularly effective when you have really nailed the likes and dislikes of a salesperson, and you know deep down in your heart that this periodic repetition of a gift will really bring a smile to his face.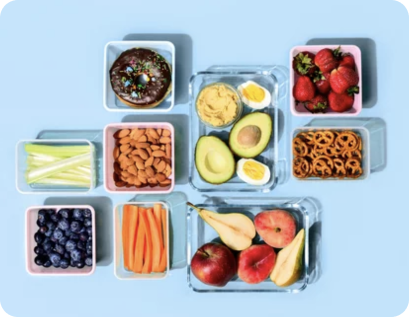 1. Healthy snack boxes
Beyond the fatty and deep-fried snacks, there exists a world of healthy munching. They can refreshingly and guilt-freely diminish the small hunger pangs that pinch you in between two meals. In a hectic schedule of salespeople, this is tantamount to exercising.
If you want to keep your sales rep well-fed throughout the day, subscriptions to a healthy snack box like Keeros are the best gifts for sales reps.
2. Podcasts and videos
The Internet is buzzing, up to the moment of collapse, with celebrities, unicorn makers, business tycoons, artists, thought leaders, sporting legends, and who's who of every field sharing their insights, experiences, and predictions through podcasts and videos. The chances are thin that there would be nothing in such a vast gamut that will pump the adrenaline of your sales rep.
3. Sports logistics
If your sales superstar shines on the sport's field as well, make sure that you assist him through a regular and discounted supply of essential sports paraphernalia like sports shoes, clothes, accessories and equipment through subscription.
4. Food box subscriptions
Busy sales representatives don't always have time to cook healthy food. The problem exacerbates when they move to a new city for a job. Naturally, they find themselves at sea, as they know nothing and no one in this phase of migration. Food subscription boxes, known for delivering tasty and healthy food and recipes, can ensure a sumptuous month of delicious meals with popular services such as Lunch Box.
H. Health and wellness
Getting cooped up in cold calls-meetings-closes routine is detrimental to your sales force's physical and mental health. They can perform smartly and creatively only when they feel the inner peace that radiates from a sound mind and healthy body.
That's why gifting them a vault to recuperate is a must, and thankfully there are a plethora of options available.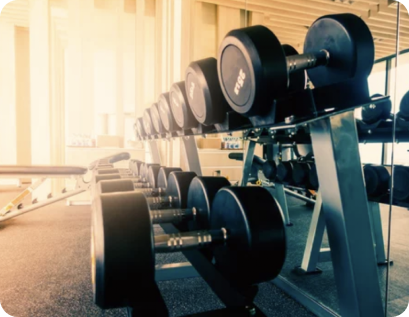 1. A gym membership
Even if the master of your sales isn't fond of sweating regularly in gyms, membership in a well-equipped cross-fit and multi-fit gym might prove a catalyst for a healthier lifestyle.
2. Yoga and meditation retreats
Shutting off the outside noise and taking a break from the daily grind to look inside is the boat that helps people tide over the turbulent emotions. In the pandemic time, they are in abundance. A relaxing inculcation of meditative retreat or a session of yoga can be very nifty in this cause.
3. Connect with health care service providers
With the infiltration of a virus, rising pollution, more stress, and increasing sedate lifestyle, having a doorstep and easy access for all your healthcare needs has never been that important. Your salespeople, through vouchers, can avail facilities like ordering medicines, booking diagnostics and imaging tests, consulting doctors from health providers like Call Health.
4. Spas and health centres
Spas and naturotherapy centers are great pit stops where your salespeople can rejuvenate themselves and replenish with new positivity and energy.  The regular stress threshold they touch upon makes them worthy of such small strokes of self-pamper.
I. Reading and learning
Unlike marketing or HR, there are no ways to 'major' in sales. That forms the backbone of the phenomenon: Salesforce is full of people from diverse educational backgrounds. In fact, a survey found that 17% of salespeople have not finished a four-year college.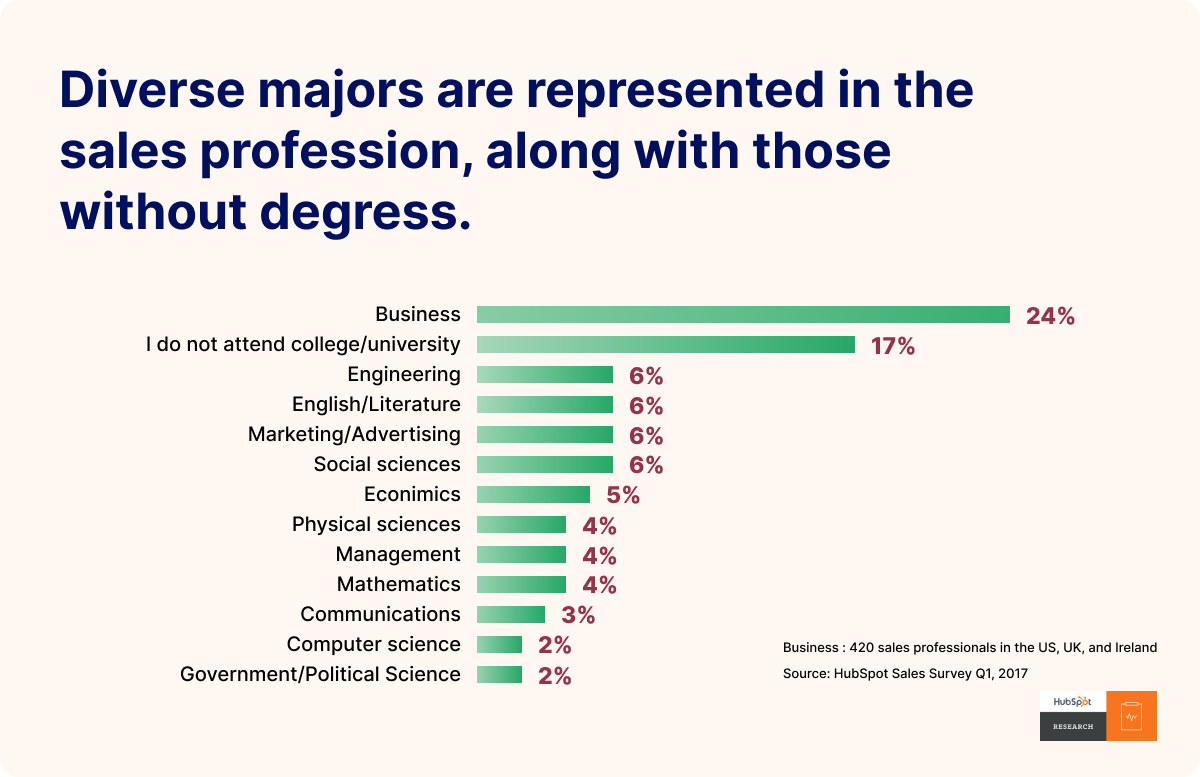 Clearly, more than the college and degree, the real learning material for salespeople come from the life and experience of working with seniors, handling clients, and observing new trends that are always on the go.
That's precisely why pushing your salespeople on the path of self-learning is a special demand of the sales profession.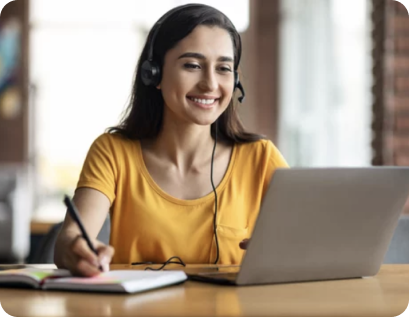 1. Online courses
As the treasure trove of coveted knowledge and skills is moving from books-only to digital courses, salespeople can sharpen their skills with relevant online courses.
2. Coaching sessions
Platforms like Peakperformer conduct coaching sessions focusing on extracting peak performance through motivation and inner drive.  These 1:1 sessions can help your salespeople in plugging the gaps, if there are any, between their inherent potential and final output.
3. Magazines
Since salespeople are at the forefront of clients, and their inputs affect product development and overall business strategy, ensuring that they keep abreast with sales technology, trends, changing customers needs, new product launches, and market research reports is of paramount importance.
Nothing can navigate them without a costly detour in this expedition of theirs than reputed magazines and other periodicals, as they are conscience keepers and recorders of the current times
J. Transformative and heart-satiating experiences
A sheer mundanity of life that begins with the exact same breakfast, passes through the same office rituals, and ends at the exact same time in the exact same bed with the exact same dinner can ossify you emotionally, intellectually, and physically.
The perceived lack of newness and, thereby excitement, prepone the curtains on your life spring. And that's why time-to-time boosts of thrill, fear, astonishments, grandeur, and tastes are like an elixir to your overall well-being and best gifts for sales executives.
In an article for CNN, cognitive psychologist Gary Marcus explains the importance of learning new things and collecting new experiences and the positive impact it has on our personal growth.
💡
According to Marcus: As Aristotle realized, there is a difference between the pleasures of the moment (hedonia), and the satisfaction that comes from constantly developing and living one's life to the fullest (eudaimonia). In recent years, scientists have finally begun to study eudaimonia. Research suggests that the greater sense of purpose and personal growth associated with eudaimonia correlates with lower cortisol levels, better immune function and more efficient sleep.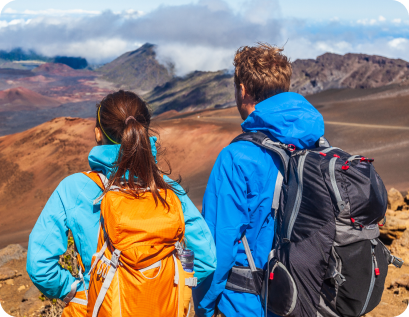 1. Adventure
Be a bird while paragliding, fish while snorkeling, an explorer while caving. Experience the weightlessness of bungee jumping and heightened thrill while you are standing on the cliff and are a moment away from jumping off it.  
2. Hobbies and activities
Hobbies can provide the much-needed escape velocity to the burned-down souls of modern salespeople. From a day in a bear rescue center to pottery making, Xoxoday offers a rich gamut of soul-beautifying hobbies.
3. Tours and getaways
Though sales leaders travel a lot, meeting with clients and events never let them forget that they are here on business. Give them the pleasure of travel with guaranteed unwinding and a touch of authentic local experiences. With bicycle city tours, street food expeditions, and visiting the Taj Mahal at sunset, Xoxoday's vouchers conjure up the most joyous visage of the destination city's DNA.
K. Entertain them in all possible ways
Since the inception of the world, entertainment has been the cornerstone of human life. The cardinal reason for it is by eliminating the monotonicity of daily life and discarding the worries of life, however momentary it may be, it brings happiness -  the greatest cure for any mental and physical ailment.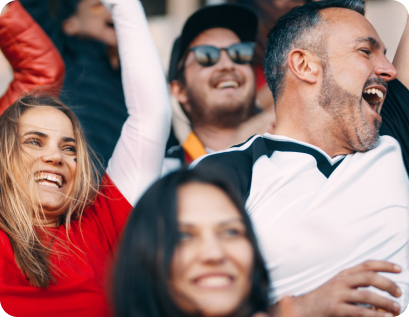 1. Films and OTT shows
With multiplexes finally raising their heads after a forced lull of lockdown, the experience of watching a movie on a big screen is a palliative gift. OTT subscriptions, on the contrary, can fortify your sales mavericks' home entertainment.
2. Music
Life is, indeed, a mistake without music. Gift vouchers to premium music streaming services like Gaana, Saavn, and music labels like Saregama is an essential gift to your salespeople.
3. Event tickets
There is a world of difference between watching the greatest sporting rivalry on digital screens of your smart TV and laptop and witnessing the hair-raising, filled-with-cheerings-and-emotions environment of the stadium. The same goes for musical shows. Live, indeed, cannot be replicated via digital.
4. Games
Whether it is Clash Royale or Pokémon GO, Google Play gift code will open up the door to countless games - the modern relics of in-phone and in-tablet entertainment.
L. Free gifts for salespeople
Note that all kinds of workplace recognition are a net gain for an organization. Along with the aforementioned expensive and semi-expensive gifts, simple gestures can go a long way in motivating your sales gang, provided they unequivocally convey how much you value them.
They usually come as freebies, as the following listing suggests: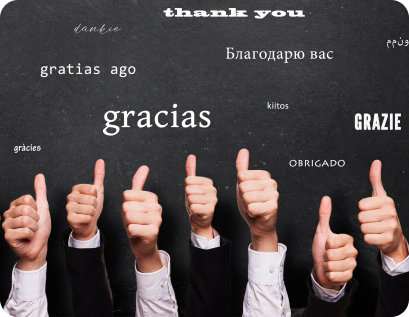 1. A remote workday
A change in environment is refreshing for your sales team, as they are either slogging on their desks or meeting with clients.  A slight change in the work habitat can recharge and reset without sacrificing productivity.
You can decide to spend an entire Friday as a team working at a coworking space or coffee shop. If this re-energizes your sales team, it can even become a regular ritual.
2. Social shout-outs
If personal recognition is gold, then social recognition is diamond. It just takes a few minutes of management, but it can motivate the receiver for a lifetime. The simple reason for it is everyone in the team gets to know that you are being praised by the seniors. And this boosts self-esteem and respect for you in the eyes of your colleagues.
3. A simple "thank you" card
A simple hand-written thank you note has its own charm, and it stems from human touch. It can really up the ante of emotions if you personalize the cards to let your salespeople know that you know their specific strengths and what they bring to your company. This is what the Grass Roots Group did.
Haven't finalized yet on what to gift your salespeople?
The gifting season is winding up swiftly, and moments of indecision may mean your salespeople going without a deserving appreciation and thereby with a dejection. Hopefully, the abovementioned list of unique gift ideas will help you fill up their hands with mementos and experiences. If some unsurety still lurks, reach out to us immediately. We will come up with an even bigger gamut of ideas with a detailed demo of our digital gifting platform.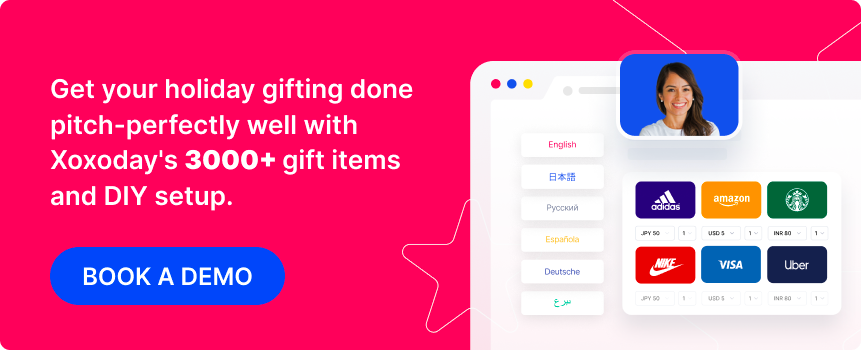 ---