Table of Contents
Every year, as the sun warms up and the days get longer, we take a moment to celebrate the unsung heroes of our daily grind, dads in the workplace.
These dedicated individuals don't wear capes, but they juggle the demands of the boardroom and the joys of fatherhood with unwavering commitment.
As Father's Day approaches, it's the perfect time to show our appreciation and admiration for these multitasking marvels. In this blog, we're going to dive into a world of unique Father's Day gift ideas that will not only make your dad colleagues' day but also elevate their status as the office's cool, collected, and caring fathers.
Whether they're crunching numbers, leading teams, or brewing that perfect cup of coffee, we've got the perfect gift to celebrate Father's Day with these extraordinary dads who make the workplace a better place.
Why is it important to celebrate Father's Day at your workplace?
Father's Day is commonly observed on the third Sunday of June in various nations, including the United States, Canada, and the United Kingdom.
Although the exact date may fluctuate in some areas, it usually occurs in the month of June. On the other hand, in countries like Serbia, Sweden, Norway, Estonia, and Iceland, Father's Day is celebrated in the months of November and December.
Celebrating Father's Day at the workplace can have several benefits and is important for several reasons
Employee engagement: Recognizing Father's Day at the workplace can boost employee morale and engagement. It shows that the organization cares about the personal lives and well-being of its employees, not just their professional contributions.
Work-life balance: Celebrating Father's Day sends a message that work-life balance is valued. It encourages employees to strike a balance between their professional and personal lives, which can lead to increased job satisfaction and reduced stress.
Inclusivity: Recognizing Father's Day, just like Mother's Day, is a way to promote inclusivity and diversity in the workplace. It acknowledges and respects the different family roles and responsibilities that employees have.
Team building: Workplace celebrations can foster a sense of community and camaraderie among employees. Sharing stories, experiences, and celebrations related to Father's Day can strengthen relationships among colleagues.
Employee retention: A workplace that acknowledges and celebrates important personal events in employees' lives is more likely to retain its workforce. When employees feel valued, they are more likely to stay with the company and be more committed to its success.
Boosted morale: Celebrating Father's Day can boost overall workplace morale, as employees appreciate the efforts made by the organization to create a positive and supportive work environment.
Positive company culture: Recognizing Father's Day is a way to build a positive company culture that cares about the well-being of its employees and their families. A supportive and caring culture can lead to increased productivity and loyalty.
Personal connection: Celebrating special occasions like Father's Day helps humanize the workplace. It reminds everyone that they are more than just employees and that they have personal lives and responsibilities.
While celebrating Father's Day at the workplace can be beneficial, it's essential to do so in a way that is inclusive and respectful of all employees, regardless of their family circumstances or personal choices.
15 Father's Day gift ideas for the customers
Father's Day is a great opportunity to show appreciation to the fathers in your life. Here are 15 gift ideas that customers might consider:
1. Health and fitness (Gift card)
Show your thoughtfulness this Father's Day by prioritizing health and wellness in your gift choice. Consider gym essentials like resistance bands, dumbbells, or a premium yoga mat to support his fitness journey.
Alternatively, let him pick his ideal workout attire with gift cards from top brands like Decathlon, Puma, Nike, Reebok, and more. Explore Xoxoday's wellness and sports vouchers for a carefully selected range of quality brands.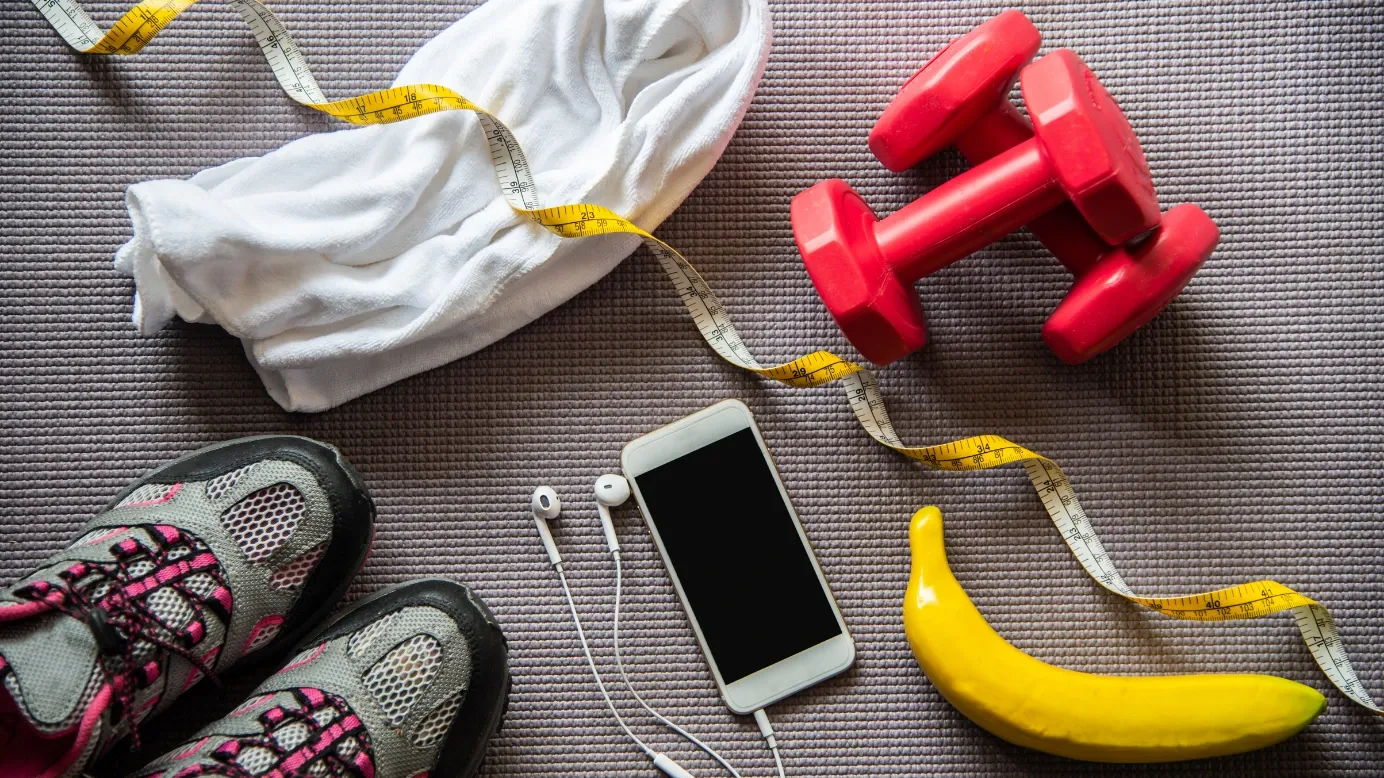 2. DNA ancestry test kit
Delve into the mysteries of your dad's heritage with a DNA ancestry test kit. This gift offers the chance to explore his genetic background, learn about ancestral origins, and possibly even connect with long-lost relatives. It's a journey of self-discovery and a connection to his family's roots.
3. Customized sound wave art
This is a beautiful and deeply personal gift that transforms sound into art. Capture a special message or recording that holds sentimental value, such as your dad's favorite song or a heartfelt phrase.
The resulting sound wave art is a visually stunning representation of that sound, offering both a unique piece of decor and a touching reminder of your love and appreciation.
4. Virtual reality (VR) headset
Elevate your dad's leisure and entertainment experiences with a high-quality VR headset. Whether he's a tech enthusiast or simply curious about this immersive technology, a VR headset offers a world of possibilities.
He can explore virtual travel destinations, enjoy thrilling games, or even engage in virtual experiences like scuba diving, all from the comfort of his living room.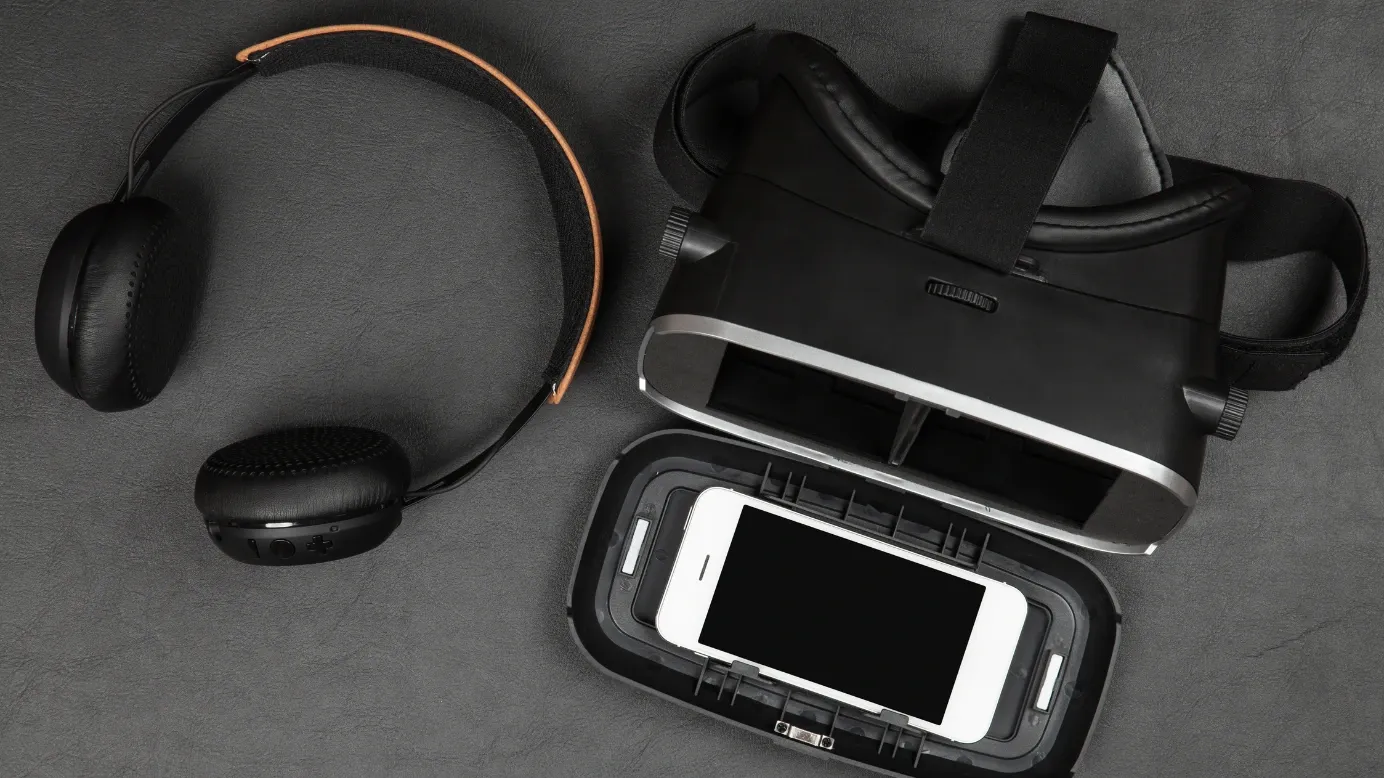 5. Home gift cards
This Father's Day, spruce up your home with Xoxoday's gift cards for leading home and lifestyle brands like Home Center, Chumbak, and IKEA.
Empower your team to create their ideal living spaces effortlessly, making their next purchase truly exceptional, just like the remarkable fathers we celebrate today.
6. Indoor herb garden kit
For the dad who loves to cook, an indoor herb garden kit is a unique and practical gift. It allows him to grow fresh herbs year-round, ensuring he always has a supply of flavorful, homegrown ingredients for his culinary creations. This gift brings the joy of gardening into his kitchen, making it a gift that keeps on giving.
7. Customized puzzle
Transform a treasured family photo into a customized jigsaw puzzle. This unique gift provides not only a delightful pastime but also a meaningful bonding activity for the family. As he assembles the pieces, he'll reminisce about shared memories and special moments captured in the picture.
8. Personalized book of family recipes
Help customers create a cherished family heirloom with a personalized book of family recipes. It's a unique gift that preserves culinary traditions, personal stories, and cherished family dishes for generations to come.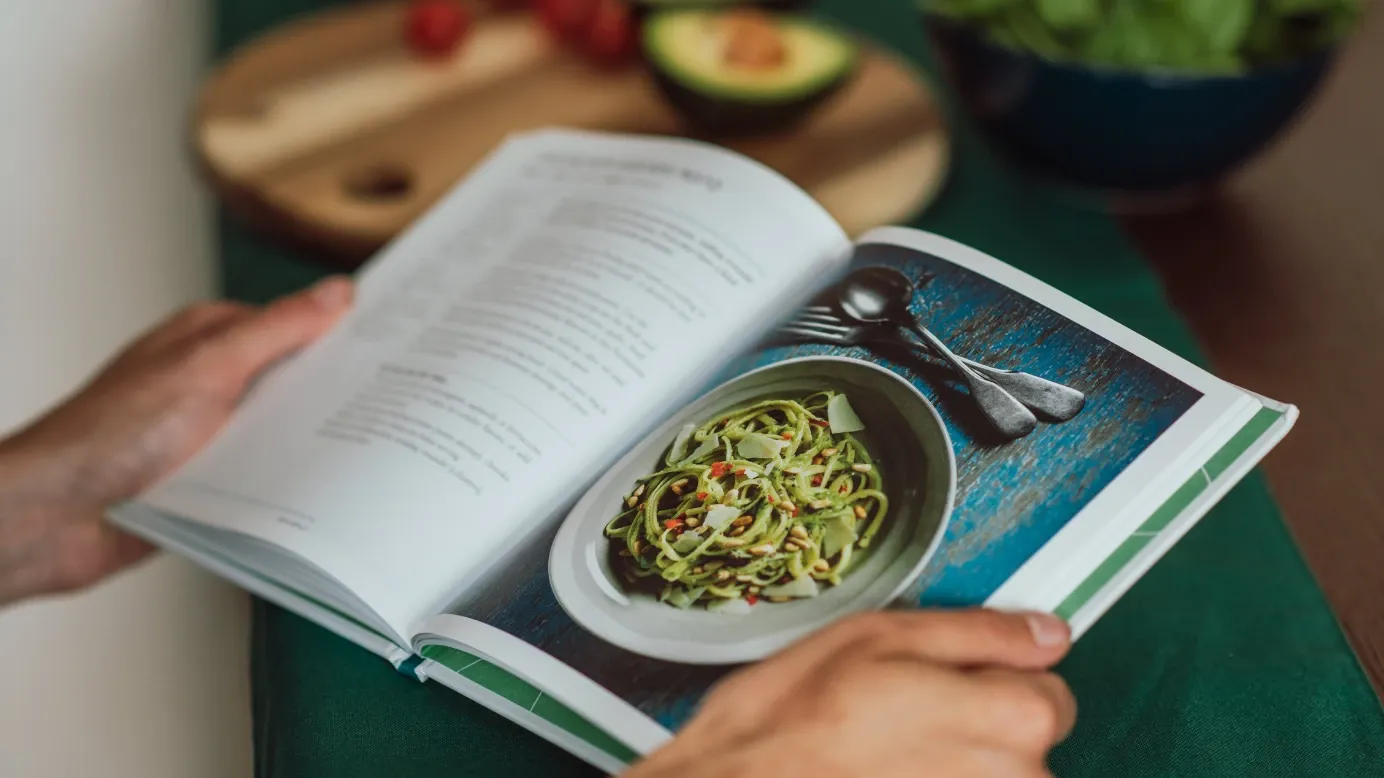 9. Handmade leather goods
Consider gifting your dad handcrafted leather goods such as a wallet, belt, or bag. What makes this gift truly special is the personal touch – customize it with his initials or a heartfelt message.
Not only are these items of exceptional quality, but they also carry a unique, sentimental value that reminds him of your thoughtfulness every time he uses them.
10. Culinary adventure
Plan a unique culinary adventure for your dad, such as a private cooking class with a renowned chef, a guided food tour in a new city, or a vineyard wine tasting. This gift offers a chance to savor new tastes, learn culinary skills, and create lasting food and drink memories.
11. Virtual car racing experience
Give speed enthusiasts an adrenaline rush with a virtual car racing experience. They can enjoy the thrill of racing in a high-quality simulator at home, offering a safe yet exhilarating way to fulfill their racing dreams.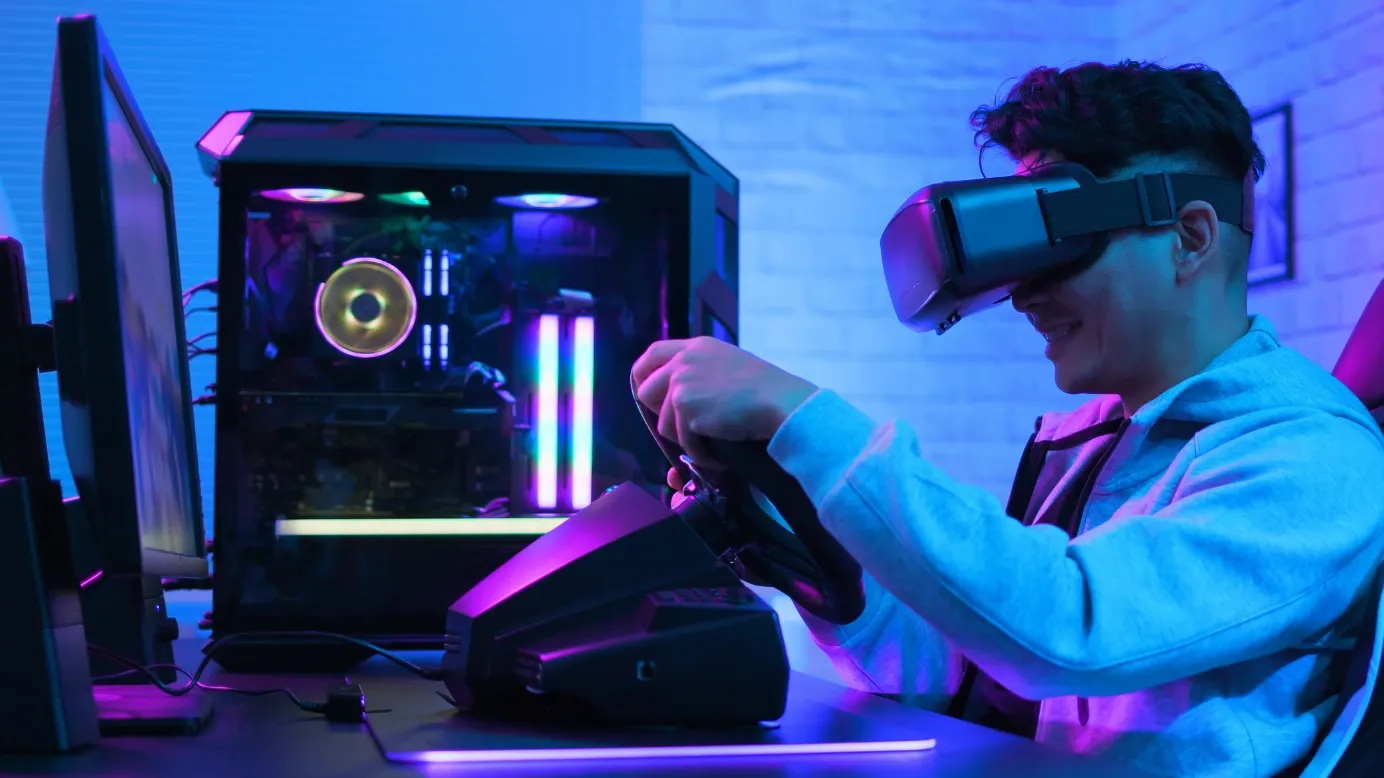 12. Customized sound wave jewelry
Turn a meaningful sound or message into wearable art with personalized sound wave jewelry. Customers can wear a necklace, bracelet, or ring with a unique sound wave pattern, like a loved one's voice or a special message, creating a sentimental and stylish accessory.
Explore Xoxoday's fine jewelry brand gift cards, offering access to top brands like Giva, Tanishq, Kalyan, Malabar, SWAROVSKI, and more. Elevate your Father's Day gifting with these esteemed choices for a touch of elegance and gratitude.
13. Personalized travel scratch map
Encourage wanderlust by gifting a personalized scratch-off map. Customers can display their travels by scratching off visited countries, creating an interactive and decorative piece.
14. Sweets & snacks
Make this Father's Day extra special by gifting a box of assorted sweets or a basket of savory snacks. These delightful treats will surely satisfy his cravings and add some extra sweetness to the occasion.
And, with Xoxoday's gift cards for the Cheesecake Factory and Dunkin' Donuts, you can enhance the flavor of your Father's Day celebration.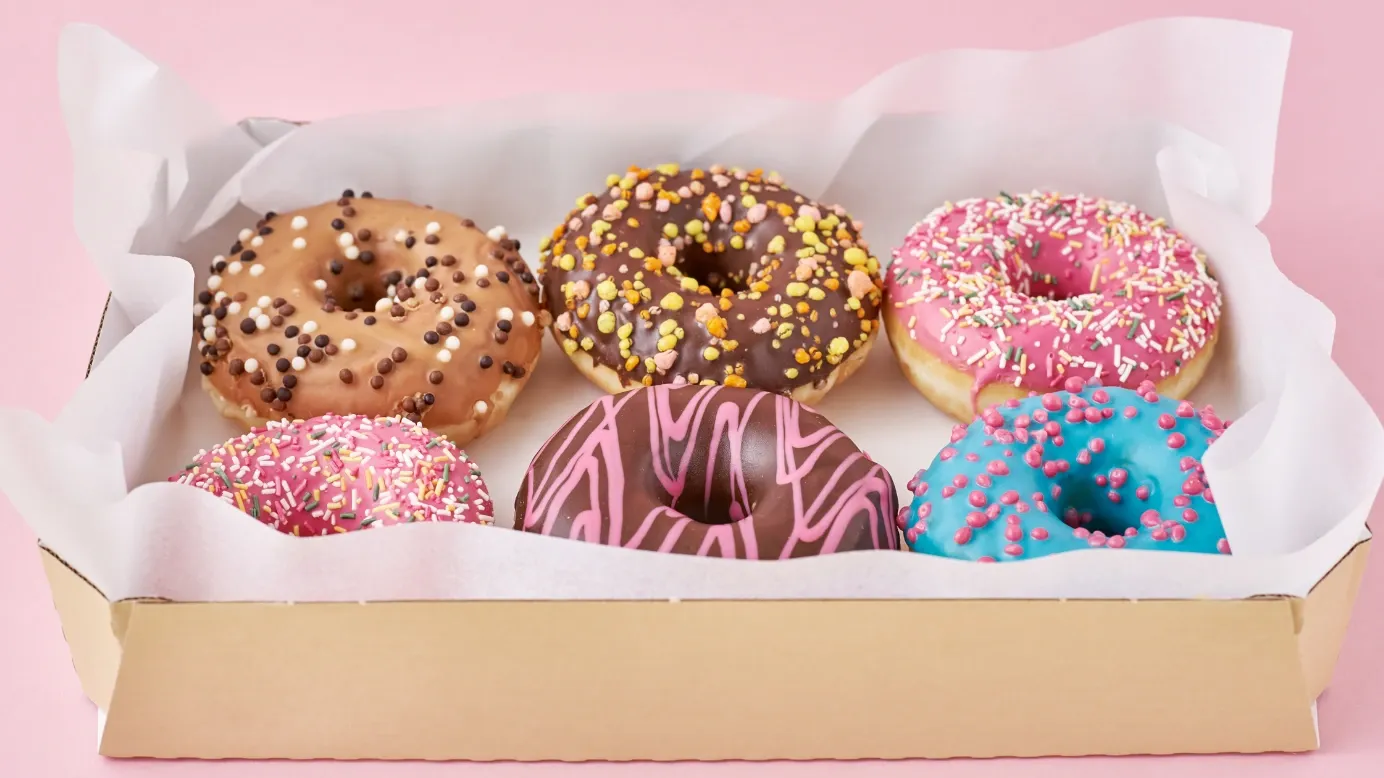 15. Time capsule kit
A time capsule is a unique gift that combines nostalgia with anticipation. Provide your dad with a kit that includes a container, prompts, and suggestions for items to include.
He can fill it with memorabilia, handwritten letters, and mementos from the present, sealing them away to be opened in the future. It's a gift that encourages reflection on the passage of time and offers a bridge between the past and the future.
10 Father's Day gifts for the clients
When selecting Father's Day gifts for clients, it's important to choose items that are thoughtful and professional. Here are 10 gift ideas for Father's Day:
1. Virtual cooking class
With a virtual cooking class led by a professional chef, your clients can embark on a culinary adventure from the comfort of their own kitchen. They'll learn to prepare a gourmet meal and acquire new cooking skills, all while enjoying a delicious homemade dinner.
2. Customized desk organizer
A personalized desk organizer is a practical and stylish gift for clients who spend a lot of time at their desks. Engrave their name or a special message on it to make it unique. This not only helps keep their workspace tidy but also serves as a constant reminder of your thoughtfulness.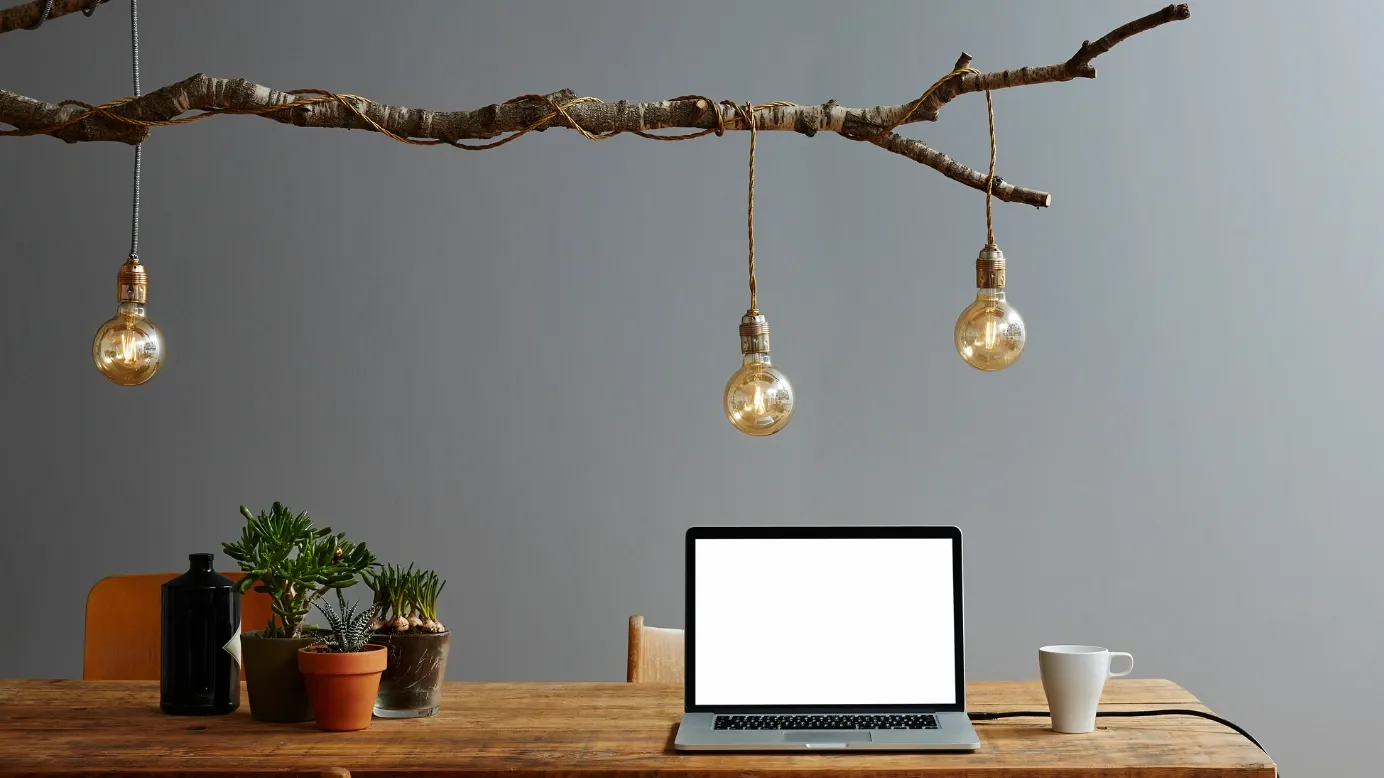 3. Whiskey tasting set
For the whiskey connoisseur, a carefully curated whiskey or bourbon tasting set is an exceptional gift. Include a selection of top-quality whiskey samples, elegant tasting glasses, and a guide to enhance their appreciation of these fine spirits.
4. Thanks you messages
Present your employees with a magnificent greeting card exuding warmth and well-wishes on Father's Day. Just as this day celebrates the guiding light, offering a personalized card serves as a conduit to express sincere thanks for their mentorship and leadership.
In this era of digital communication, a personalized, greeting card stands out as a distinctive and heartwarming gesture. You can create custom Father's Day cards for each team member, including a genuine message or expression of appreciation for their valuable contributions.
4. Personalized leather portfolio
A monogrammed leather portfolio exudes professionalism and sophistication. It's a versatile gift that can be used for meetings, presentations, or simply as a stylish accessory. The personalization adds a touch of elegance and shows your attention to detail.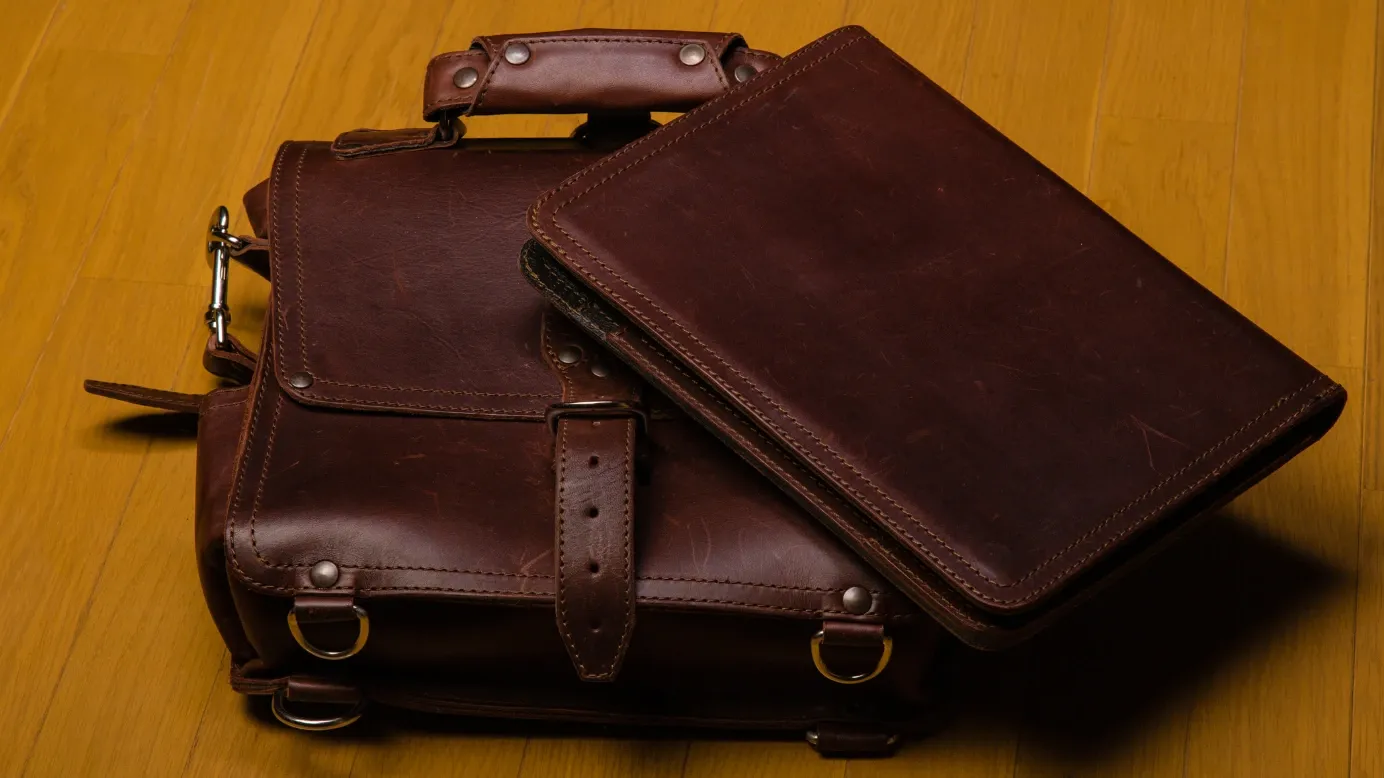 5. Unique artwork
Collaborate with a local artist to commission a unique piece of artwork or sculpture that aligns with your client's taste and preferences. This not only adds an artistic flair to their office or home but also demonstrates your commitment to going the extra mile.
6. Customized tech gadgets
Enhance their tech gadgets by engraving their name or initials on items like wireless chargers, phone cases, or high-end headphones. This personal touch not only makes these accessories distinct but also serves as a constant reminder of your professional relationship.
7. Indoor plant
Elevate Father's Day with a gift that symbolizes growth and positivity, a potted plant, or decorative indoor greenery. This thoughtful gesture not only adds a touch of nature to your dad's space but also embodies the essence of renewal, perfectly capturing the spirit of Father's Day.
Xoxoday offers a unique Bloem & Plant gift card designed to enhance your celebration, infusing the lives of your beloved fathers with the beauty and optimism of nature.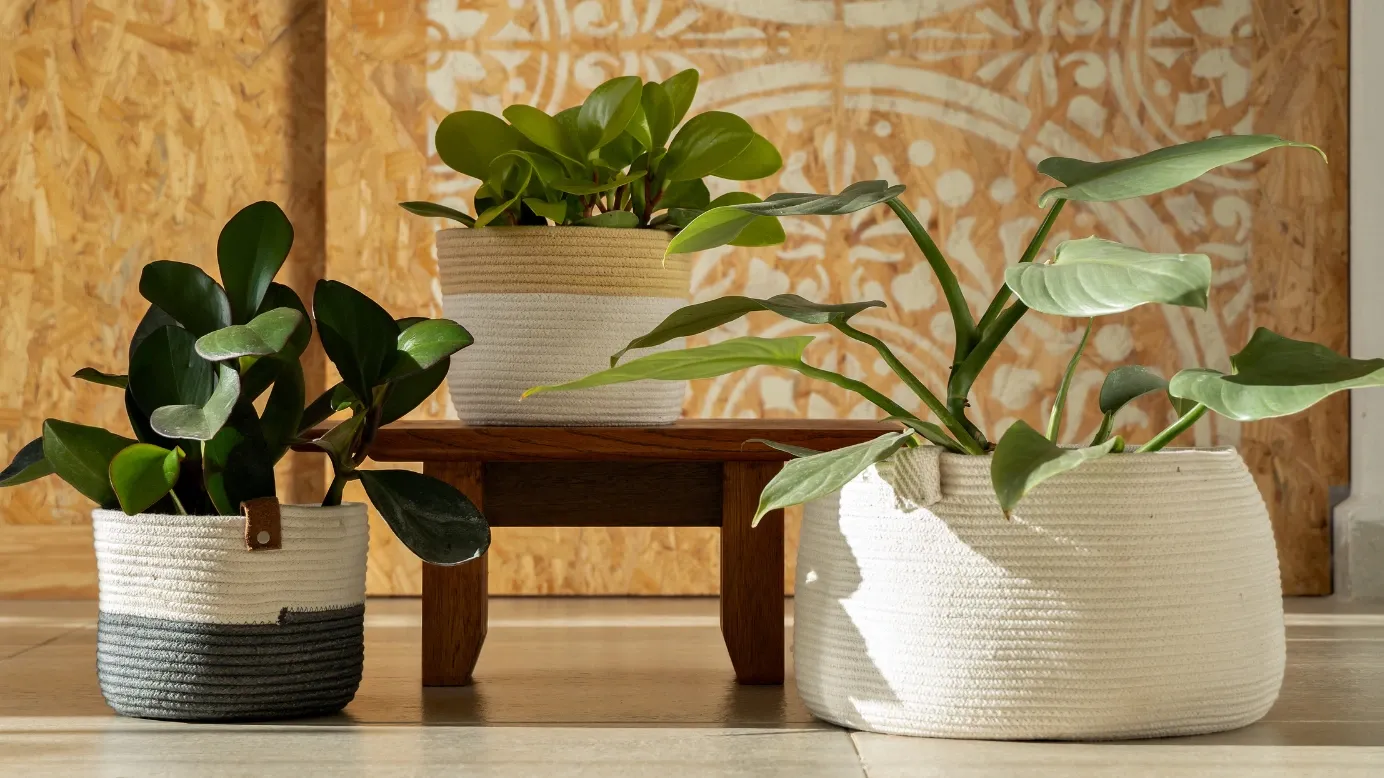 8. Gourmet gift basket
Create a personalized gourmet gift basket filled with an assortment of their favorite snacks, fine wines, and decadent chocolates. This indulgent gift is a delightful way to celebrate Father's Day and show your appreciation.
9. Online masterclass subscription
Gift your clients a subscription to an online platform that offers a wide range of courses and masterclasses.
They can choose from topics such as photography, cooking, or business to further their personal and professional development. This gift shows your support for their growth and learning.
10. Personalized stationery
Elevate their professional image with custom stationery that features their name or initials. This stationery set can include high-quality notepads, letterhead, and premium pens. It's a practical and sophisticated gift for those who value their professional image.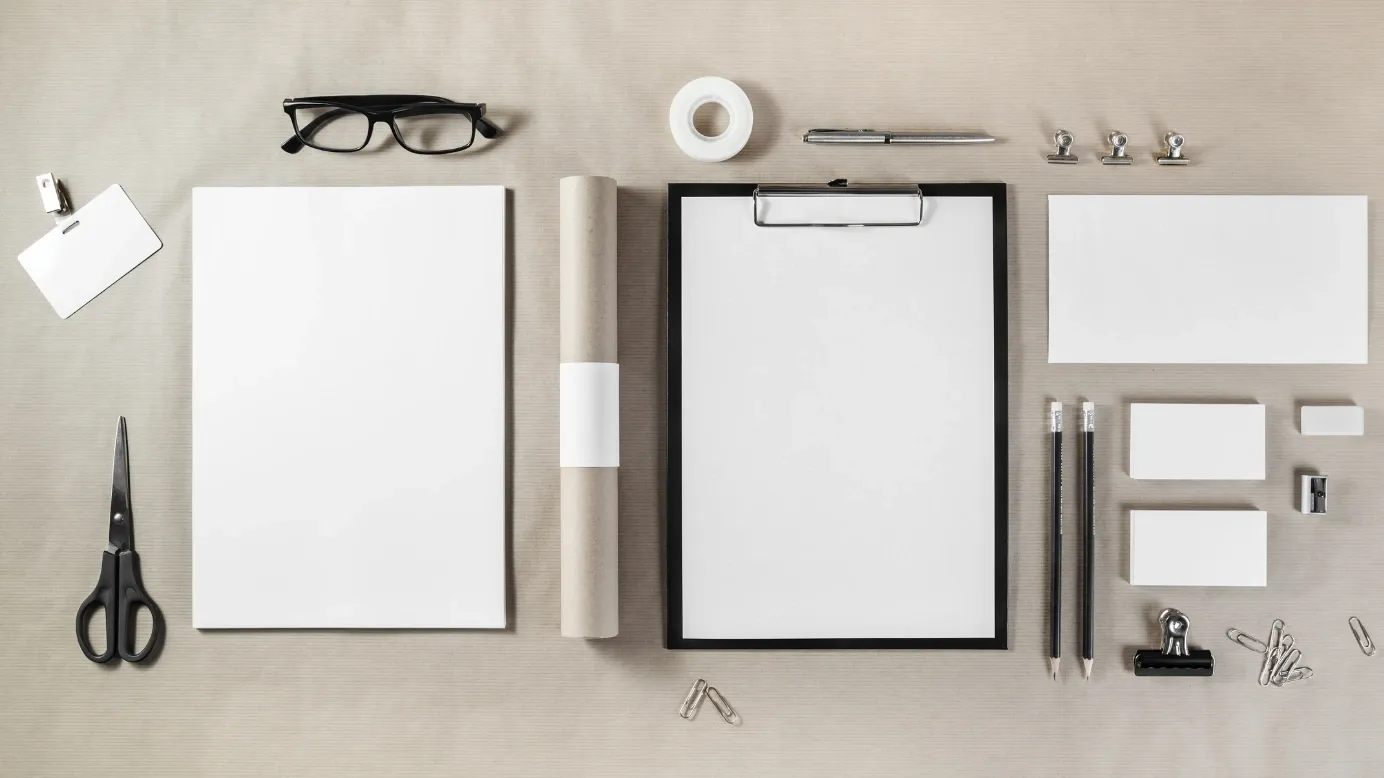 Conclusion
As we draw our Father's Day gift ideas to a close, remember that celebrating dads in the workplace isn't just about the gifts; it's about recognizing the incredible balance they strike between their professional and personal lives.
They inspire us with their dedication, and their tireless efforts contribute not only to the success of the company but also to the well-being of their families. 👨‍👧‍👦💪
This Father's Day, let's take a moment to salute these workplace superheroes with thoughtful gifts that express our gratitude and admiration.
From personalized desk accessories to heartwarming tokens, there's something for every kind of dad in your office. So, this Father's Day, show them they're not just appreciated at home but also admired in the workplace.
Let's celebrate these remarkable dads who prove that with love, commitment, and a great cup of coffee, they can conquer the world, one project at a time. 🎁❤️🌍
---