These days, employees are looking for companies that truly appreciate them and their work. Employers can provide that positive reinforcement through annual reviews, employee-of-the-month plaques, meeting shoutouts, and the occasional appreciation gift. There are many different physical and digital items that you can buy for your staff that will show them that you care, and many of them may make their jobs more manageable at the same time.
Today, we will talk about 30+ unique employee appreciation gift ideas that business leaders and managers can provide to their teams to boost morale and truly make them a part of the corporate family.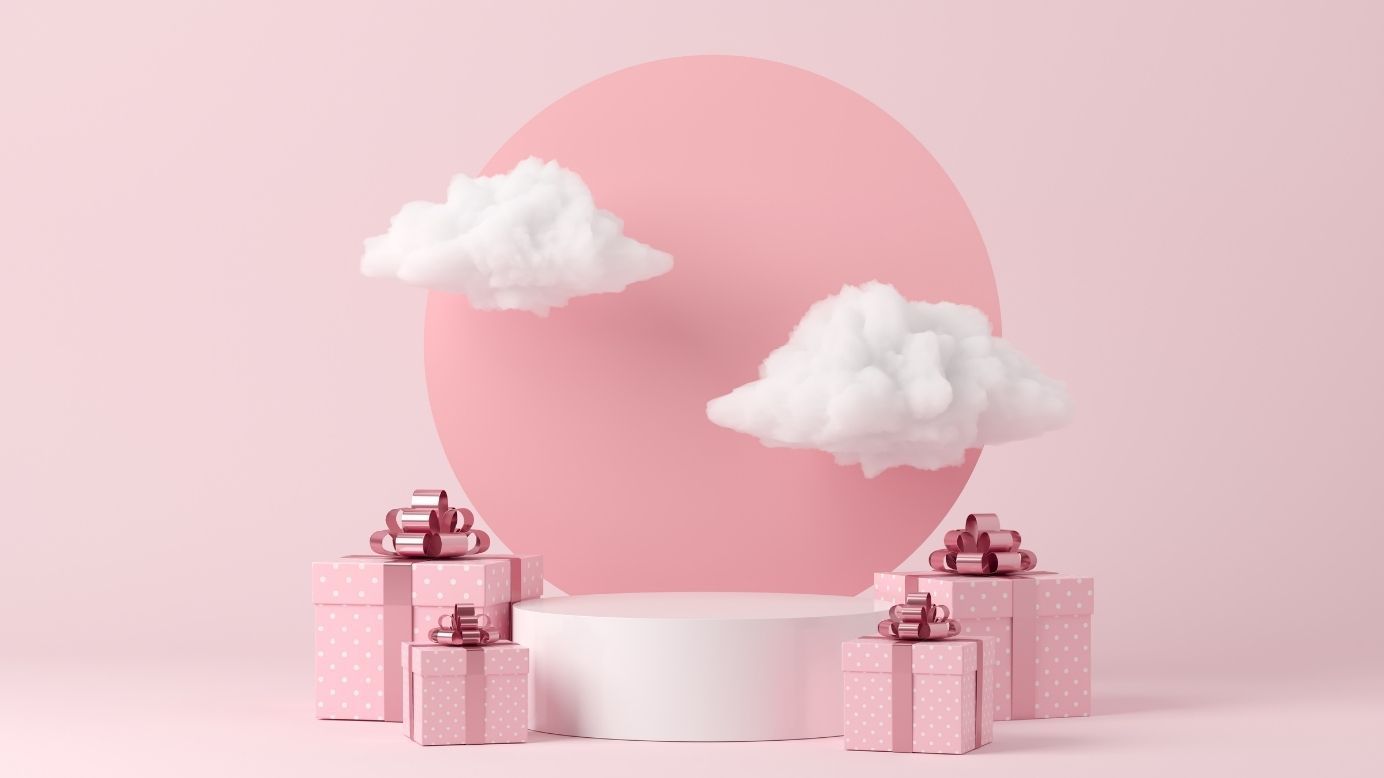 Unique Digital Gifts for Appreciating Employees
In our evolving world, more perks are becoming digital, and so we now have many great gift ideas that your employees will love. Consider these choices when looking to provide a morale boost for your workers. Best of all, you can easily send these rewards to your employees wherever they work with the touch of a button.
1. Event Tickets
Employees appreciate a company that values their work and also appreciates them as people, and wants to see them enjoy their lives. Event tickets to a show, sporting event, or musical performance are a great idea because it allows your agents to have a fun weekend on behalf of the company.
2. Air Miles
Employees also appreciate a company that lets them make the most out of their vacation days, and if they plan to take a trip, then air miles can lower the cost. With the cost of airfare rising all the time, everyone will appreciate a break on their tickets, and they can use the money they save to have more fun during their trip.
3. Charity Donations
Your company can show the employees that you care about them and those who are less fortunate by putting a charitable donation in their name. Employees will be proud to work for an organization that wants to make the world a better place. You can also consider allowing the employee to pick the charity.
4. Book/Audiobook Credit
Buy your employees a book credit, and they can use it to buy an entertaining novel or an educational book that they can use to excel in their job or learn a new position. Online books don't cost a lot, but they can mean the world to the recipient.
5. Streaming Services
These days, most people subscribe to at least a couple of streaming services to watch their favorite movies and TV shows, so paying the annual fee for one of them will likely delight your employees. Again, this is a chance for your company to show your employees that you want them to have a healthy work/life balance and relax during their time off.
6. Gift Card For Gaming Services
When your employees aren't streaming TV shows, many of them are playing video games, so a perfect gift may be a subscription to a gaming service, like Nintendo, PlayStation, and Xbox. It is yet another way to blow off steam during their off time. Keep in mind that not all employees play video games, so ask ahead of time.
7. Educational Opportunities/Learning Experiences
Much like the audiobooks, providing your team with employee training and development resources or educational opportunities like credits for online courses and free passes to local seminars is a great way to help them to thrive by taking the next step in their current career or trying something completely different.
8. Trip To The Spa
Employees perform better when they know that their company wants them to live their best lives, so you can promote wellness in your organization by giving your employees a trip to the spa, where they can relax in the sauna, get a massage, and get pampered for the day. They will certainly return to work happy the next day after that.
9. Extra Vacation Day
Another perk that your employees are sure to love is the opportunity to take an extra day off. You can either give it to them on their birthday or any day of their choosing and let them unwind in their own special way.
10. Amazon Gift Card
One of the great things about Amazon is that they have something for everyone, so you can't go wrong by getting everyone on your staff a gift card. You can give out these gift cards around the holidays or randomly for a job well done after a big project.
11. Snack Box Subscription
Who doesn't love getting a surprise gift filled with their favorite snacks? A snack box subscription is a great choice because you can offer a mix of tasty and healthy treats that will last for weeks. Good snacks like nuts and yogurt will also give your employees extra energy so they can do their jobs with ease.
12. Spotify Premium Subscription

Few things get an employee motivated throughout the day like listening to some of their favorite tunes, and you can provide that to them with a Spotify subscription. This service provides music in just about every genre, and it is the gift that keeps giving all year.
13. Starbucks Gift Card
While not everyone drinks coffee, many people use it as a pick-me-up, so a gift card to Starbucks or a similar company is a great way to give people something they like and give them an energy boost at work. Remember that there are other non-caffeinated beverages at coffee shops as well, so it is a gift for anyone.
14. Food And Meal Prep Plans
Since many employees have big families and are busy after a long day at work, consider gifting them with an at-home meal plan like Blue Apron or HelloFresh, which sends them ingredients and even full meals, so they don't need to go to the store. A healthy meal can also provide natural energy, which is another way to motivate them at work.
15. Driving Service Gift Card
If you live in a city where employees don't drive and need to find a lift to work, then consider gifting them with a gift card to a service like Lyft or Uber so they can get some rides on the house. They can also use gift cards for leisure on the weekends.
16. Online Fitness Class Membership
Continuing with the wellness theme, consider giving your employees a gift card to a fitness class of their choice. Be it yoga, kickboxing, karate, or anything in between. It is a chance to release some stress and stay physically fit.
Great Physical Gifts for Appreciating Employees
There are many great physical gifts that you can purchase and give out to your employees that they will truly appreciate. There is nothing more exciting than getting a package in the mail from your company, and any of the gifts below are sure to make a splash.
16. Power Banks
Anyone who owns a smartphone knows that the battery only lasts a couple of hours, especially during a busy day at work. You can really motivate your employees and give them a great gift with a power bank that will provide an extra battery boost when they need it most.
17. Table Plant
Natural light and greenery have been found to make employees feel happier and increase productivity, and you can help with half of the equation by buying them a gorgeous house plant. Whether they work in the office or at home, the house plant will provide a great accent.
18. Motivational Journal
Whether it involves writing down their thoughts at the end of a long day or notating tasks at work, there is always a need for a great journal. A motivational journal is even better because it will have great quotes that will help your employees feel good and be more productive.
19. Tumbler
When your employees drink water throughout the day, they will feel refreshed and energized, and by purchasing their own tumbler, they can refill all day with ease. Your team can bring them home and use them anywhere. As an extra perk, personalize the tumbler with the employee's name, and they will keep it on their desk forever.
20. Blue Light Glasses
While computers are a way of life for office employees, staring at screens all day can be detrimental to eye health if we are not careful. Blue light eyeglasses are a great solution because they filter out harmful blue rays. They also come in many different styles, so there is a pair for everyone.
21. Custom Pins
If you really want to help each team member feel special, consider buying a customized set of pins for every employee. These pins can say their name and position and even feature their face or a fun image. Your employees will appreciate the work that went into this gift.
22. Smart Watch
Companies that have the money in the budget should consider buying the team a piece of wearable tech like a smartwatch. This is a great way for your employees to stay in touch, listen to their music, and enjoy their apps with a flick of the wrist. This is a very generous gift that will get your team talking.
23. Mini Zen Garden
A mini zen garden is a unique gift that gives the employees a tabletop version of a Japanese rock garden. The idea is that you can use basic tools like a small rake to smooth out the sand, and the movement helps to calm our anxieties. It is also a great talking piece. Your employees will appreciate a chance to relax with this gift.
24. Webcam Cover
In our virtual world of remote work, we can have meetings from anywhere, so we are constantly on our webcams. A cover is an inexpensive gift that will give your employees some privacy and can be customized for each worker. These days, when cybercriminals are getting better at hacking our cameras and spying on our work, a webcam cover could be just what the doctor ordered.
25. Fancy Deodorant
When you give appreciation gifts to your employees, start thinking about self-care and how your employees can improve their health and feel great. In that regard, consider offering a hygiene or skincare product. Deodorant is a good one because everyone wears it. Just remember that some people may be allergic to coconut and other ingredients in deodorants, so ask ahead of time.
26. Soy Candles
A candle is a small gift that can make a big impression, and many soy candles come in various flavors, so there is something for everyone. Even if candles cannot be lit in the office, they can still provide a pleasant scent to lift an employee's spirits.
27. Inspiration Keychains
If you really want to boost morale around the office, consider buying your staff a gift they can take with them wherever they go. An inspirational keychain is a great way to go because they will have it at their desk, in their car, and at home, so they will always be thinking about their talents and how their contribution is important.
28. Laptop Stickers
If your employees use their own devices or laptops at work, then consider getting them some stickers that they can use to decorate their computers and tablets. You can buy motivational or personal stickers that say the employee's or organization's name.
29. Positive Mug
Whether your staff drinks coffee, tea, or anything in between, they will love a brazen mug with a positive appreciation message, the employee's name, their favorite color, or a motivational slogan. A mug is a simple gift, but your workers will love it.
30. Personalized Calendar
The only thing better than crossing off another productive day on your calendar is doing it on your company's bright and splashy calendar. Again, you can personalize the calendar to show pictures of that particular employee or the team. Or, consider adding a new motivational slogan for every month of the year. Whatever you do, it is the gift that keeps giving for 365 days.
In the end, while a paycheck, a pat on the back, and some vacation time are nice perks of doing good business, sometimes, a more significant gesture can show your employees that you care about them as people. When they receive any gifts mentioned above, they will feel loved and show appreciation through their work. If the budget allows, give a few of these gifts during the year, and you will have a happy workforce.
---