Diwali Gifts for business partners emerge as a cherished tradition. When it comes to celebrating the spirit of Diwali, the exchange of thoughtful gestures takes on a special significance. Among the many ways to express gratitude and strengthen professional relationships.
This tradition not only encapsulates the essence of the festival but also embodies the spirit of camaraderie and goodwill that defines successful collaborations. As the festival of lights illuminates our lives, selecting the perfect Diwali gifts for business partners becomes a meaningful endeavor, where each present serves as a symbol of appreciation, respect, and the shared journey towards mutual growth.
In this endeavor, the choice of gifts holds the power to convey sentiments that transcend words, fostering a sense of connection that extends beyond the confines of the corporate realm. So, as the festive season approaches, let us explore a myriad of Corporate Diwali gift ideas that encapsulate appreciation, honor traditions, and nurture the bonds that propel businesses forward.
🎁
Express your care this Diwali by presenting gifts not just to business partners but also your team with a gift hamper from
Youforia's selection of Corporate Diwali Gift Boxes
. Explore a variety of upscale hampers and gift boxes that offer a touch of luxury, all of which can be customized with your company logo.
Benefits of Diwali gifts for business partners
The practice of exchanging Diwali gifts with business partners carries a multitude of benefits that extend beyond the festive season. These benefits contribute to fostering strong relationships, enhancing brand image, and promoting mutual growth. Here are some notable advantages of offering Diwali gifts to business partners:
1. Cultivating relationships: Diwali gifts offer an opportunity to strengthen connections and build rapport with business partners. By acknowledging their contributions and expressing gratitude, you nurture a positive working relationship based on trust and respect.
2. Enhancing loyalty: Thoughtful Diwali gifts can cultivate loyalty among business partners. These gestures show that you value their collaboration and are committed to maintaining a long-term partnership.
3. Brand visibility: Diwali gifts can be branded with your company logo or message, increasing your brand's visibility. This subtle form of advertising reinforces brand recognition and leaves a lasting impression.
4. Showcasing appreciation: Diwali gifts are a tangible way to demonstrate your appreciation for your business partners' efforts throughout the year. Recognizing their hard work fosters a sense of belonging and encourages continued dedication.
5. Fostering goodwill: Diwali is a time of goodwill and positivity. Sharing gifts during this festive season aligns with the spirit of giving and creates a positive association with your company in the minds of your partners.
6. Strengthening collaboration: Diwali gifts can serve as a catalyst for open communication and collaboration. Partners are more likely to engage in meaningful conversations when they feel valued and respected.
7. Differentiating your brand: Thoughtful and unique Diwali gifts can set your company apart from competitors. Personalized gifts reflect a level of consideration that distinguishes your brand in a competitive market.
8. Encouraging reciprocity: Gifting can initiate a cycle of reciprocity. When you extend generosity, partners are more likely to reciprocate in various forms, potentially leading to shared opportunities and benefits.
9. Boosting employee morale: Diwali gifts can be extended to employees of your business partners as well. Recognizing their contributions can boost morale, resulting in a positive impact on their productivity and engagement.
10.Strengthening networking: Diwali gifts often create an occasion for partners to gather and celebrate. Such interactions can lead to valuable networking opportunities and the exchange of ideas.
Diwali gifts for business partners
Corporate Diwali gift box by Xoxoday
Xoxoday gift card
Luxury Spa set
Charity donation
Hotel stay gift cards
Xoxoday vouchers
Gaming zone gift cards
High-end stationary gift card
Premium coffee and tea set
Event tickets to business network events
Wall Arts
Luxury home decor
Tech gadgets
Gourmet gift hampers
Business Book sets
Fashion brand gift cards
Exclusive wine and champagne
Exclusive dining experience
Premium gym membership
Leather accessories
Elegant decorative items
Bespoke desk sculptor
Silver/gold coins
Exclusive scented candles
Diwali Diyas
Exotic chocolates
Pooja bell or Ghanti
Copper brass utensils
1. Diwali gift box by Xoxoday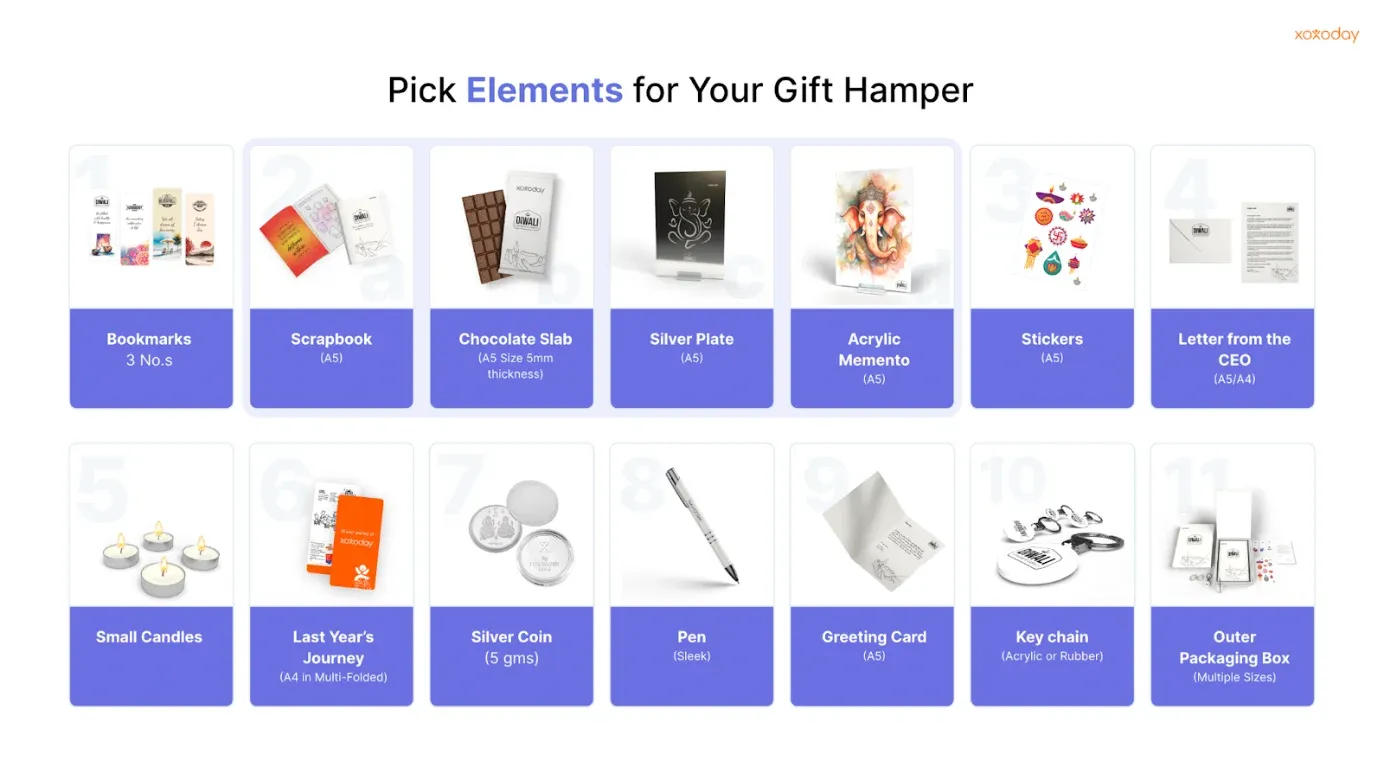 On Xoxoday Plum there are varied gifting options with 8 themes (Holiday Theme, India Culture Theme, Foodie Theme, etc.) that can make your gifting memorable with elegant packaging options such as  Youforia's Corporate Diwali Gift Box collection which contains items like.
Gift Vouchers from various brands from basic to luxury be it fashion, accessories, restaurants and many more.
Goodies (Scrapbook, Silver plate, Chocolate slab, Acrylic memento)
Stickers: Stickers serve as an excellent method for showcasing special occasions, personal values, and enjoyment. They can be affixed to laptops, stationery, or desks.
Keychains: An enduring and fashionable keychain acts as an ongoing memory of their acknowledgment and can be fastened to their keys, bag, or even utilized as an ornamental add-on.
Candles: Small candles are a delightful way to show the power of light and prosperity. These compact candles can be scented with soothing fragrances, creating a cozy and relaxing ambiance.
Letter from CEO: A personalized note from the CEO is a meaningful way to acknowledge people. The note can be a brief but heartfelt message expressing gratitude for their contributions. It can highlight specific achievements or milestones.
Bookmarks: Every person  uses either a notebook or diary to write and/or would like to read books. A customized bookmark with your company logo is a great addition to the Gift.
Silver coins: This small silver coin can be engraved with the employee's name, the company logo, or a special message to commemorate their dedication and contributions.
Last year's journey book: Creating a condensed collage to illustrate your company's past year's journey presents an imaginative approach to conveying enthusiasm about your business. This mini collage can showcase a handful of carefully chosen photos and keepsakes that symbolize important achievements throughout the year.
Diary & pen: A high-quality, customized pen and diary is a classic and practical gift, that can be engraved with their name, initials, or a meaningful message, serving as a symbol of professionalism and success.
2. Xoxoday gift card
In situations where you're unsure about someone's particular preferences or when you want to offer them a wider range of options, gift cards become an excellent solution. These cards can be used across various online stores, upscale dining venues, rejuvenating wellness spas, or captivating bookshops.
By gifting Xoxoday gift cards, you grant the recipient the freedom to select a gift that truly aligns with their tastes. This ensures that your considerate gesture holds genuine significance and is warmly embraced and treasured.
3. Luxury spa set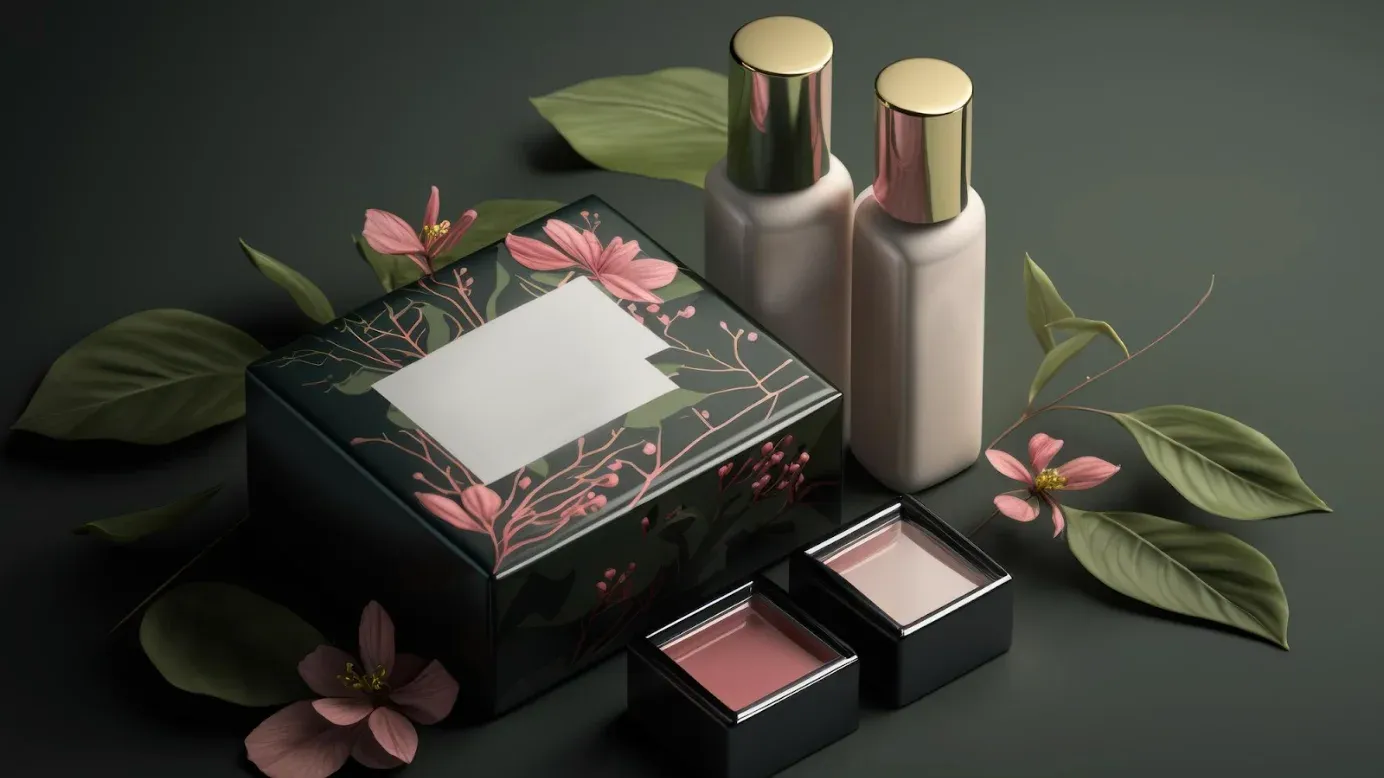 Choosing a luxury spa set as a Diwali gift for your business partner is a thoughtful and elegant gesture. Include an aromatherapy diffuser along with a selection of essential oils. This will allow your business partner to create a calming and soothing ambiance in their space. Essential oils like lavender, peppermint, or citrus blends are popular choices.
✨
Xoxoday provides a diverse range of choices for companies to offer personalized and considerate Diwali gifts. Whether it's a digital encounter, a tangible gift, or a blend of both, there are numerous options available.
Download the Diwali gifting catalog
for your reference.
4. Charity donation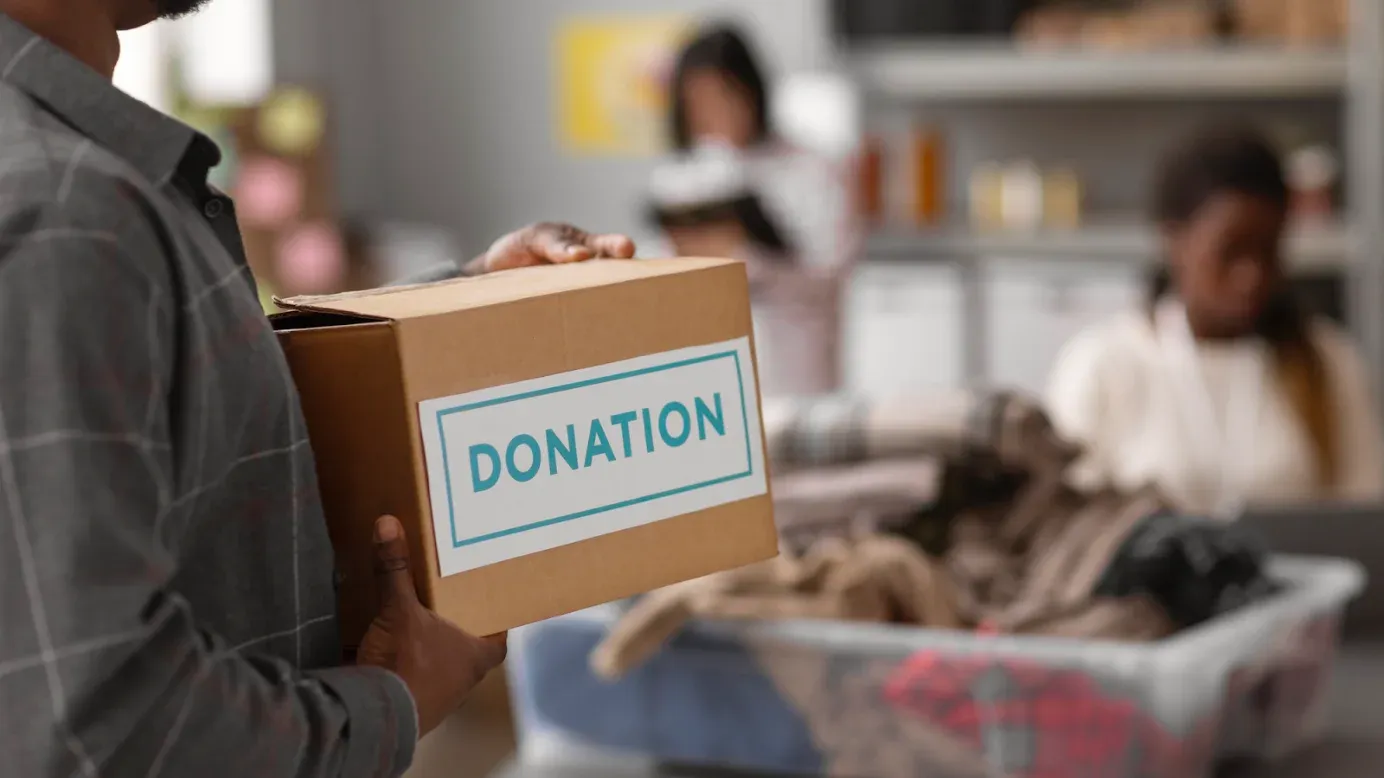 Crafting a meaningful Diwali gift for your business partner involves creating a lasting positive impact through charitable giving. You could present your boss with a certificate that acknowledges a donation made on their behalf.
This gesture showcases your thoughtful dedication to making a difference, whether it's in the realms of education, healthcare, or environmental preservation.
For instance, you might consider providing a gift card tailored to initiatives such as "Supporting Vulnerable Communities Amidst the Covid-19 Crisis" or "Points for Good - Empowering Education, Tennis, and Oxygen Initiatives." To explore these options further, you can explore the range of charity and donation gift cards available in the Xoxoday Charity and Donation section.
5. Hotel stay gift cards
Another remarkable Diwali gift concept for your business partners is to offer them the opportunity to indulge in a vacation through Xoxoday's MakeMyTrip Gift cards. MakeMyTrip stands as a prominent online travel company in India, renowned for its extensive array of high-quality offerings and seamless instant booking capabilities.
What's more, these gift cards come with the added benefit of dedicated customer support provided by MakeMyTrip. This thoughtful gift not only extends a chance for relaxation and adventure but also showcases your commitment to enhancing their experiences during the festive season.
6. Xoxoday vouchers
Xoxoday gift vouchers can be used across various online stores, upscale dining venues, rejuvenating wellness spas, or captivating bookshops.
By gifting Xoxoday gift vouchers, you grant the recipient the freedom to select a gift that truly aligns with their tastes. This ensures that your considerate gesture holds genuine significance and is warmly embraced and treasured.
7. Gaming zone gift cards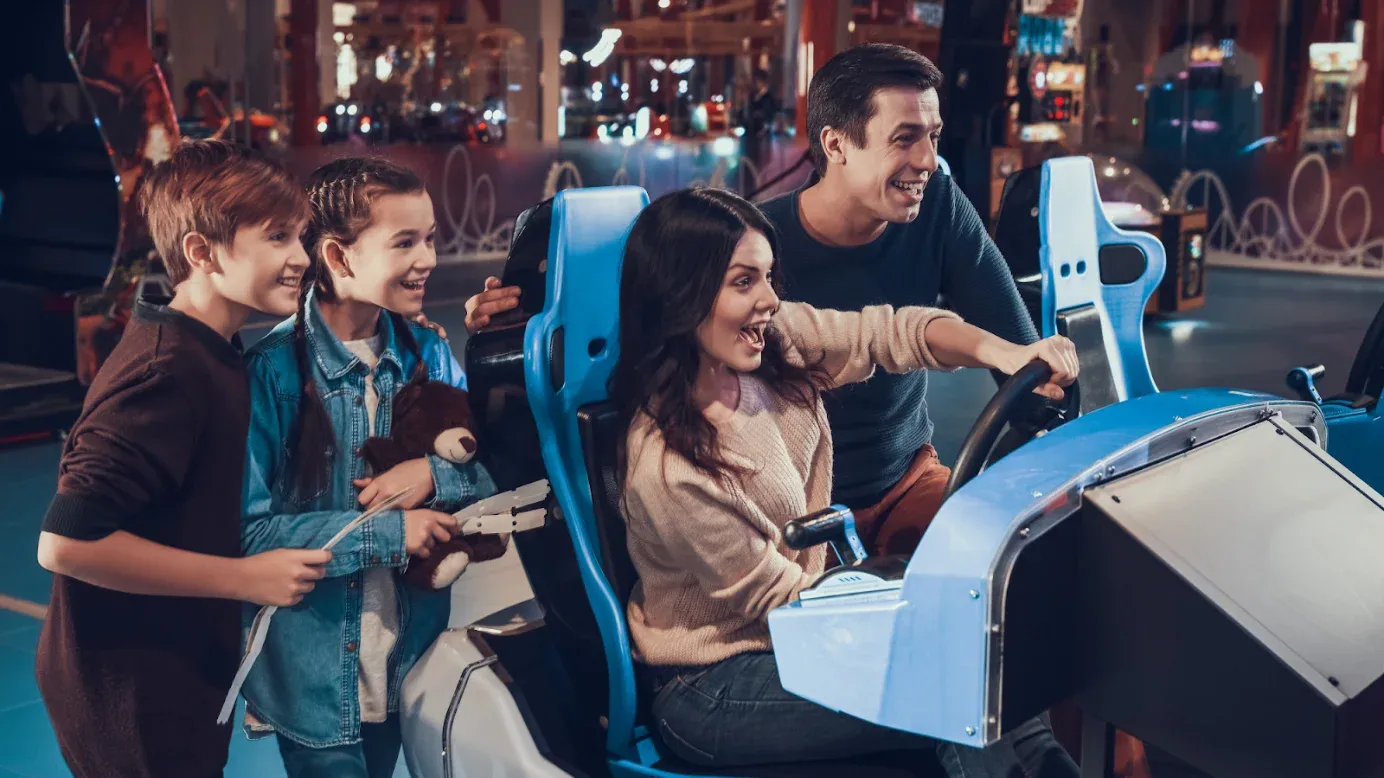 This Diwali, offering your business partner an opportunity to enjoy precious family moments, particularly with their children, is a wonderful concept. They are sure to appreciate coupons or vouchers for engaging gaming zones like Time zone and the globally acclaimed Hamleys store. Hamleys is renowned for its distinctively designed toys that capture the imagination.
Elevate the joy of the occasion by gifting your business partners Xoxoday's Hamleys Gift Card, along with options like XBOX Gift card and TimeZone vouchers. This thoughtful gesture will undoubtedly enhance their Diwali celebrations and create lasting happiness.
8. High-end stationary gift card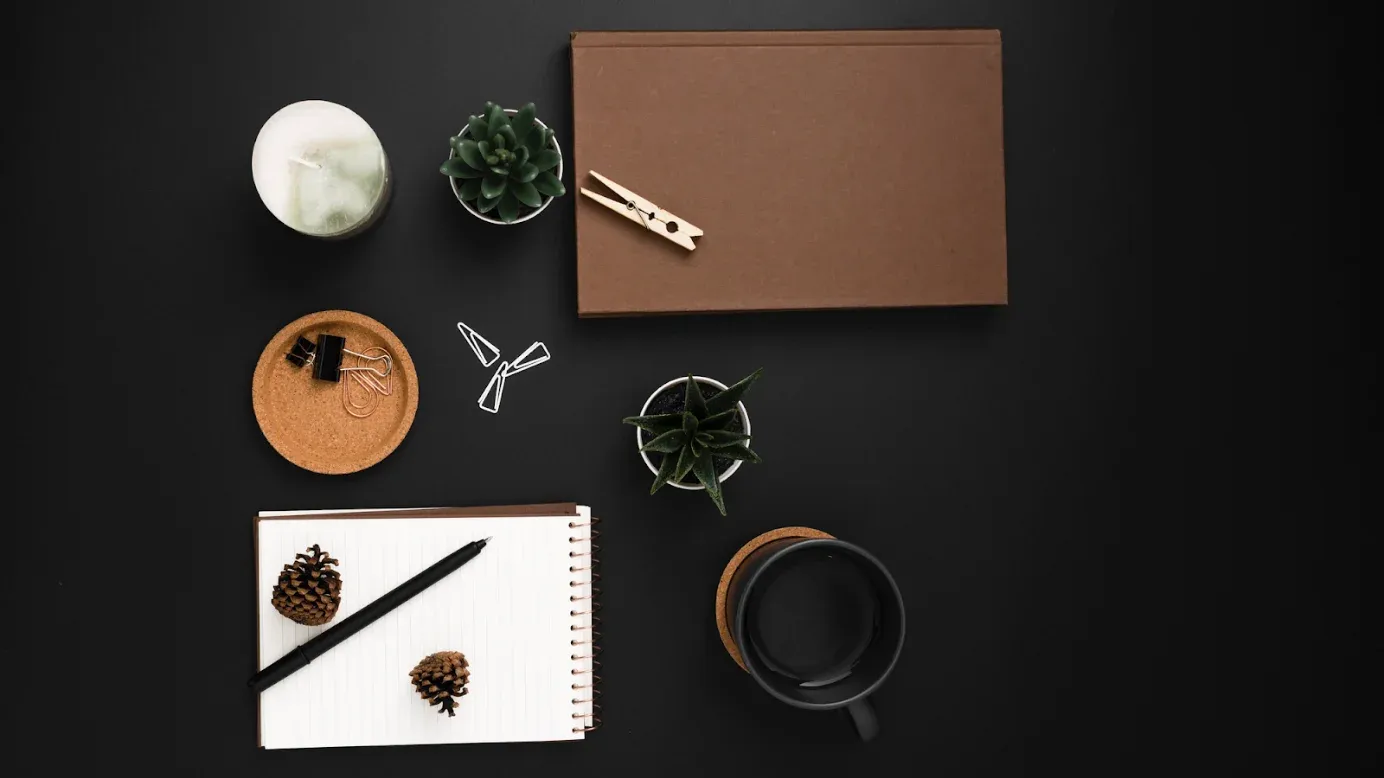 Presenting high-end stationery as a Diwali gift to your business partners is a sophisticated and practical choice. Opting for luxurious writing instruments, elegant notebooks, personalized leather-bound planners, and exquisite desk accessories from brands like WHSmith Gift card that demonstrates your attention to detail and appreciation for their professional pursuits.
9. Premium coffee and tea set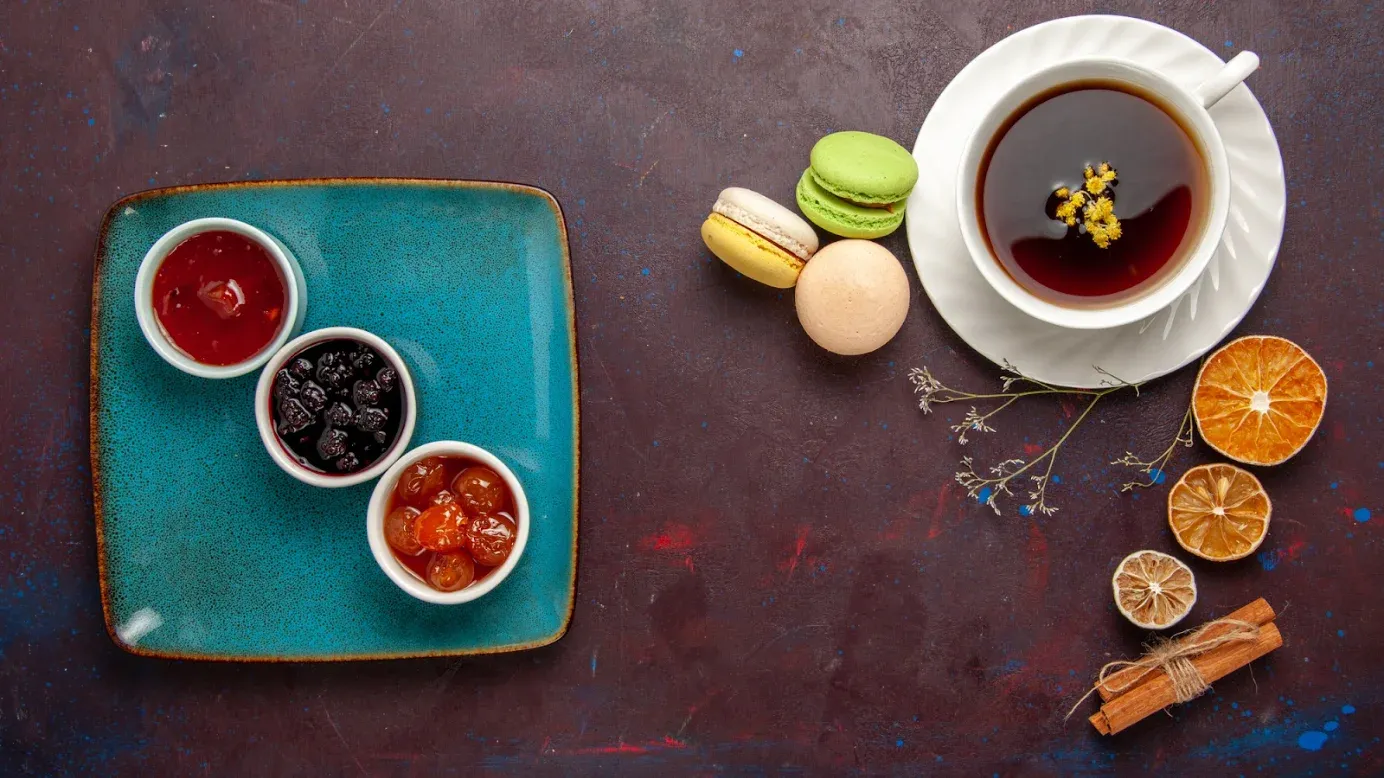 Offering a premium coffee and tea set as a Diwali gift to your business partners is a delightful and refined choice. A meticulously curated set featuring exquisite blends of coffee and tea, along with elegant mugs, teapots, and accessories, adds a touch of luxury to their daily routine.
10. Event tickets to business network events
Presenting event tickets to business network events as a Diwali gift to your business partners is a strategic and valuable idea. These tickets provide them with the opportunity to expand their professional connections, gain insights, and stay updated on industry trends.
11. Wall Arts
Wall art as a Diwali gift for your business partners is a creative and meaningful choice. A carefully chosen piece of artwork can enhance their workspace or home, adding a touch of aesthetic appeal and personal expression. Whether it's a captivating painting, an inspiring print, or a thought-provoking photograph, this gift showcases your thoughtfulness and adds a unique touch to their environment, making their Diwali celebrations even more special.
12. Luxury home decor
Opting for luxury home decor as a Diwali gift for your business partners is a tasteful and thoughtful decision. This could include items like intricately designed vases, elegant sculptures, premium candle holders, or exquisite decorative pieces.
Explore Xoxoday gift cards for luxury home decor from brands like Chumbak, HomeSense, Home Centre, Ikea and many more.
13. Tech gadgets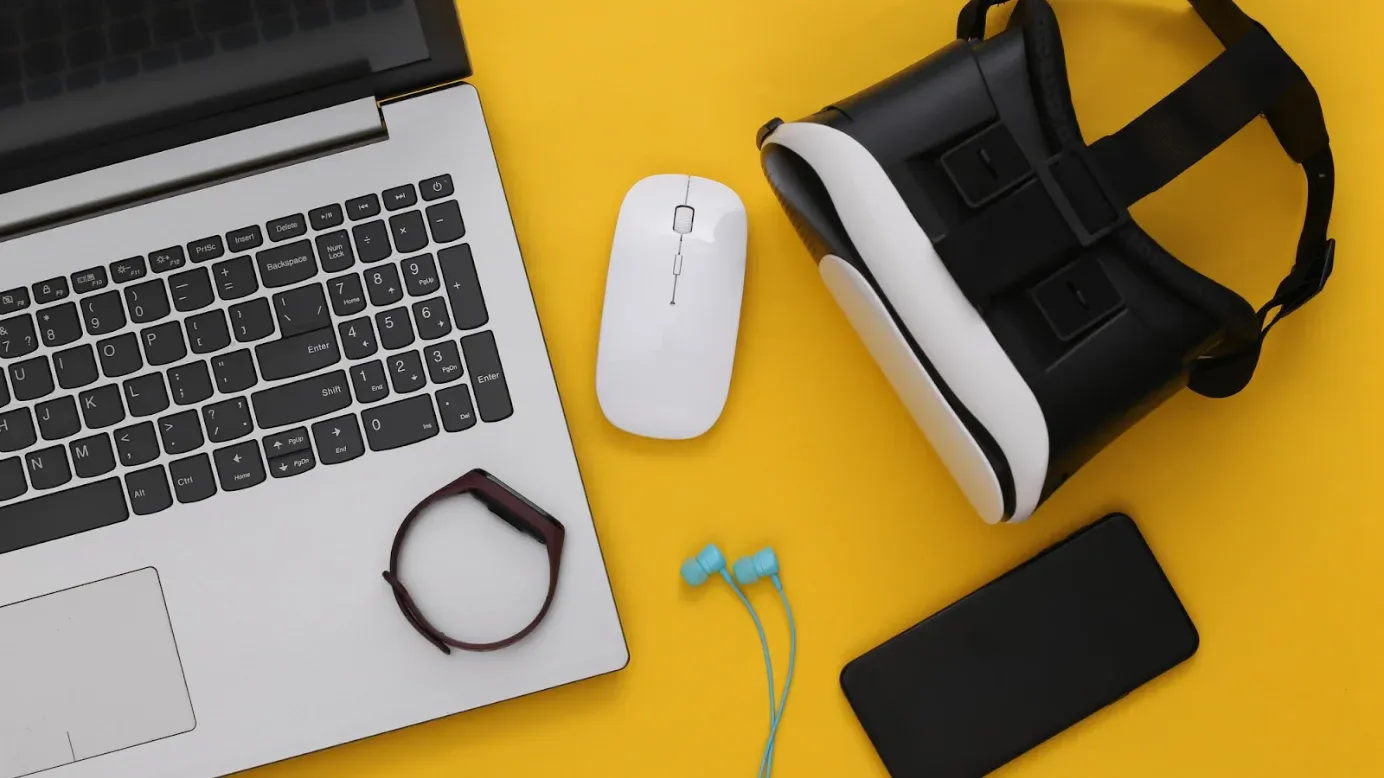 You can give a useful and stylish gadget like a smartwatch, portable phone charger or a laptop with a bag, which all can be included in thoughtful and fulfill the modern needs of the business partners.
14. Gourmet gift hampers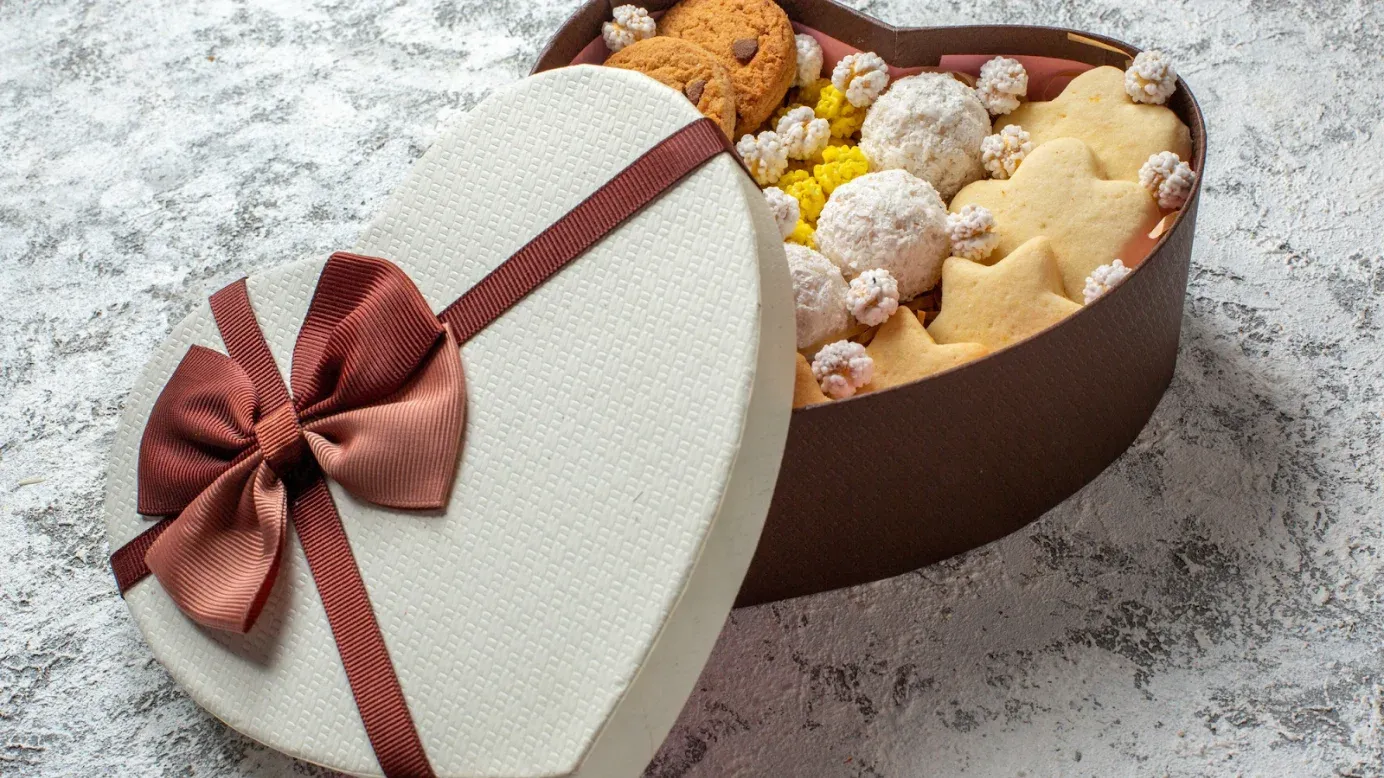 Selecting gourmet gift hampers as a Diwali gift for your business partners is a delectable and sophisticated choice. These thoughtfully curated hampers can include a variety of premium food and beverage items, such as artisanal chocolates, cookies, sweets, fine wines, gourmet cheeses, exotic teas, and more.
15. Business Book sets
Choosing a package of business books as a Diwali present for your business partners is a considerate and enlightening decision. Crafting a selection of thought-provoking and inspiring titles centered around leadership, entrepreneurship, and current industry insights illustrates your dedication to their professional advancement.
16. Fashion brand gift cards
Opting for fashion brand gift cards as a Diwali gift for your business partners is a stylish and versatile choice. These gift cards allow them to explore and choose from a wide range of fashionable clothing, accessories, and footwear from their favorite brands.
For instance, gifting you business partners with Fashion brand gift cards like Zara, H&M, Tommy Hilfiger, Charles & Keith, Clarks, Birkenstock and many more global brands. Explore Xoxoday gift cards & vouchers to perfect gifting.
17. Exclusive wine and champagne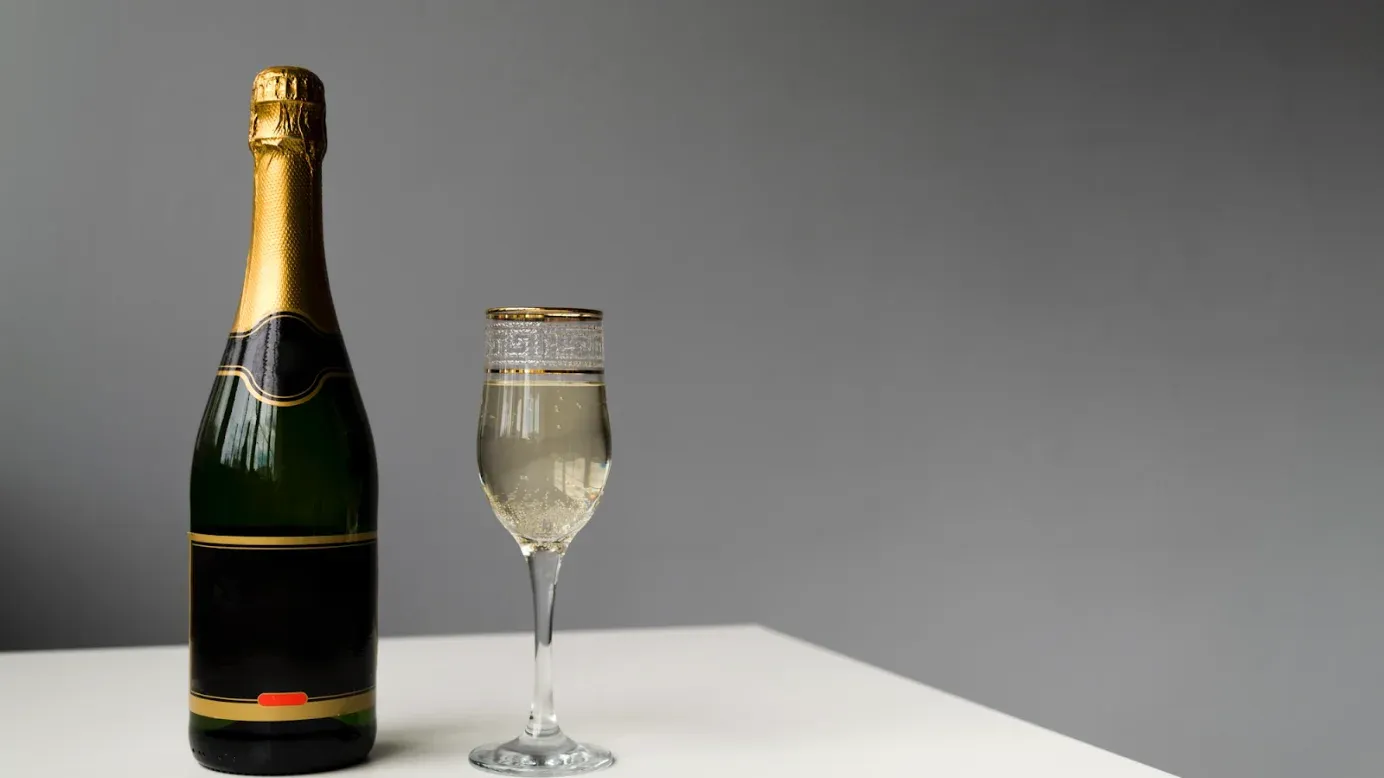 Gifting exclusive wine and champagne as a Diwali gift for  business partners is a refined and celebratory choice. Selecting premium bottles from renowned vineyards or prestigious champagne houses adds an air of luxury and sophistication to the occasion.
For instance, offering them with wine and champagne gift cards from brands such as Total Wine gift card, Opus One, Krug, etc. Explore Xoxoday gift cards for such gift cards.
18. Exclusive dining experience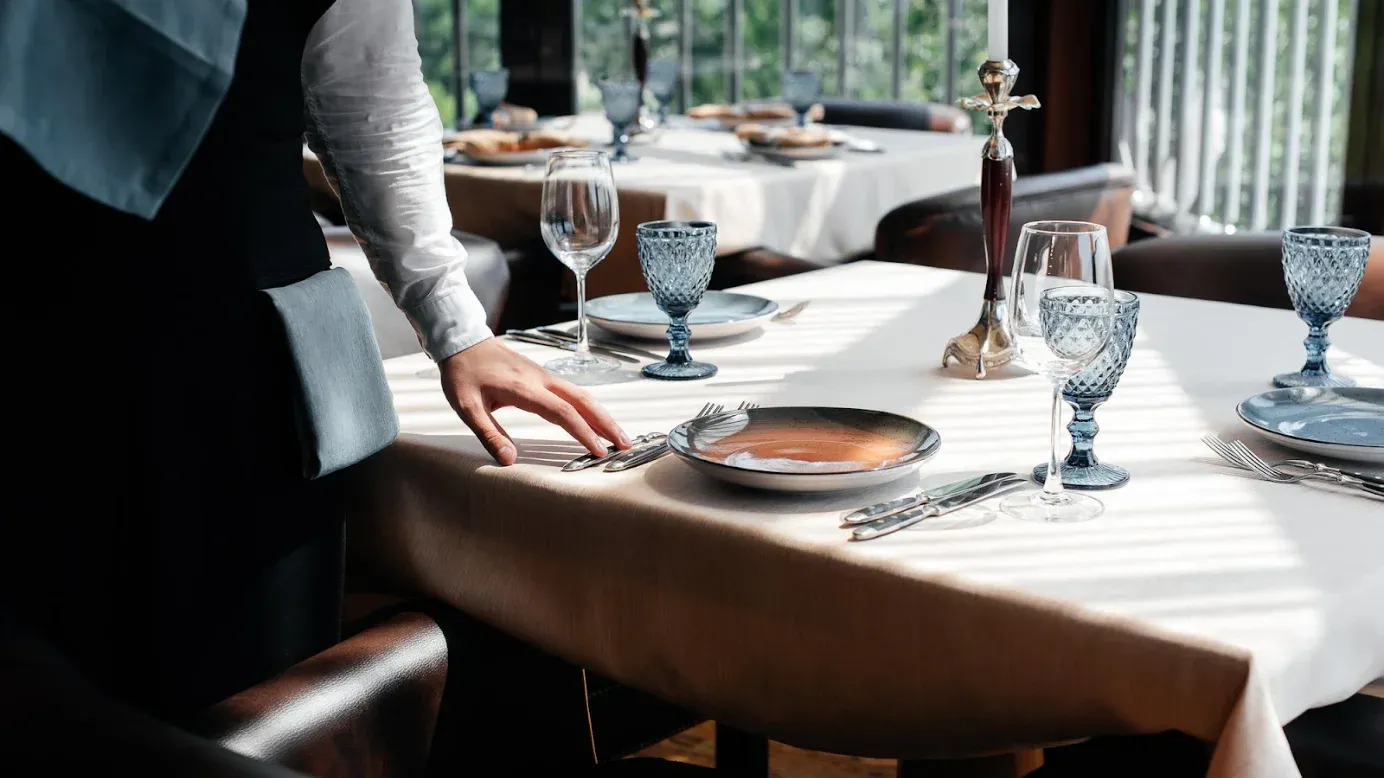 Offering a fine dining experience through a gift card to a luxury hotel or restaurant is a thoughtful and luxurious Diwali gift idea for your boss, and it will help them enjoy the decor, lighting, and overall atmosphere to create a luxurious setting that enhances the dining experience.
Explore Xoxoday for brands like San Diego Restaurant gift card, Texas De Brazil gift card, and other restaurants gift cards.
19. Premium gym membership
Opting for a premium gym membership as a Diwali gift for your business partners is a health-conscious and thoughtful choice. Providing them with access to a high-quality fitness facility demonstrates your consideration for their well-being and active lifestyle.
20. Leather accessories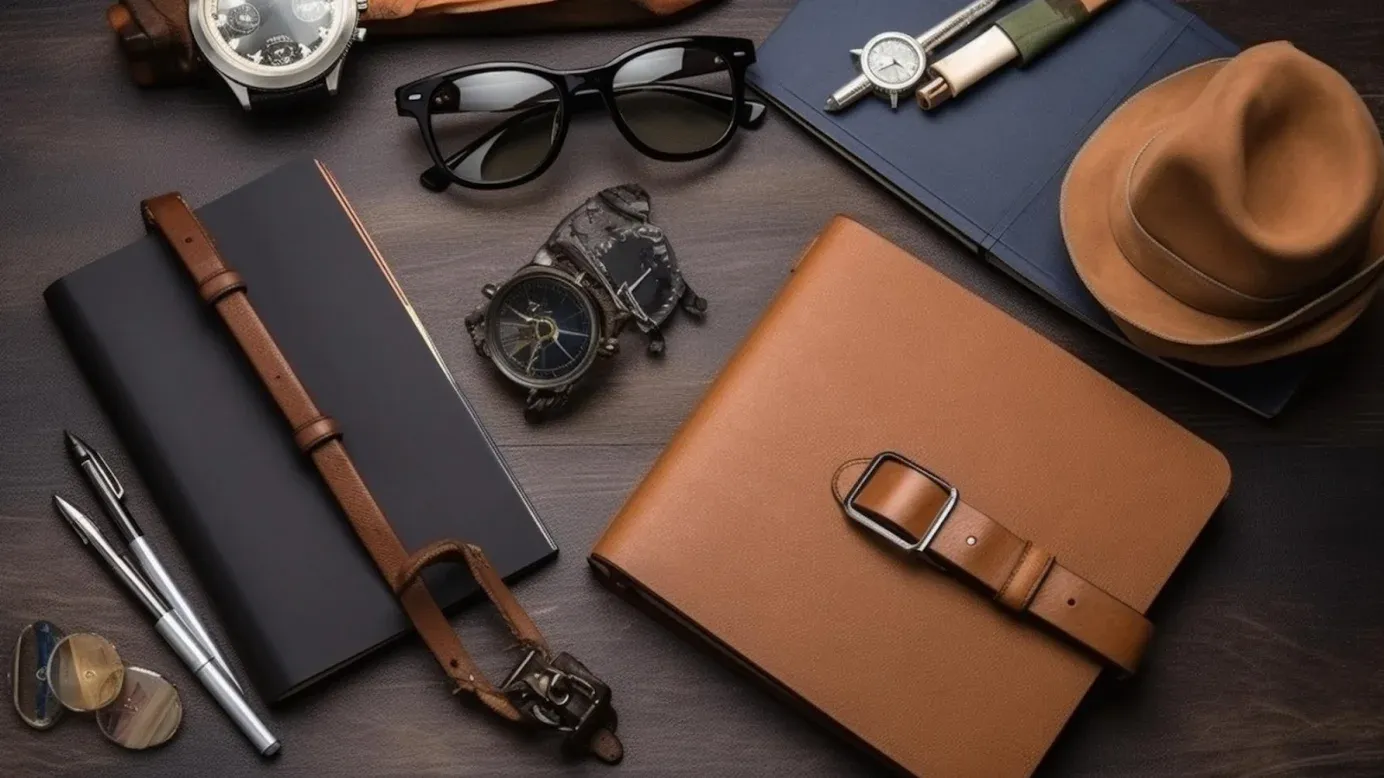 Selecting leather accessories as a Diwali gift for your business partners is a stylish and versatile choice. Whether it's a finely crafted leather wallet, a sophisticated leather briefcase, or an elegant leather belt, these accessories add a touch of class to their professional attire.
21. Elegant decorative items
Choosing elegant decorative items as a Diwali gift for your business partners is a tasteful and thoughtful decision. These items could include intricately designed vases, sculptures, decorative trays, or artistic figurines.
22. Bespoke desk sculptor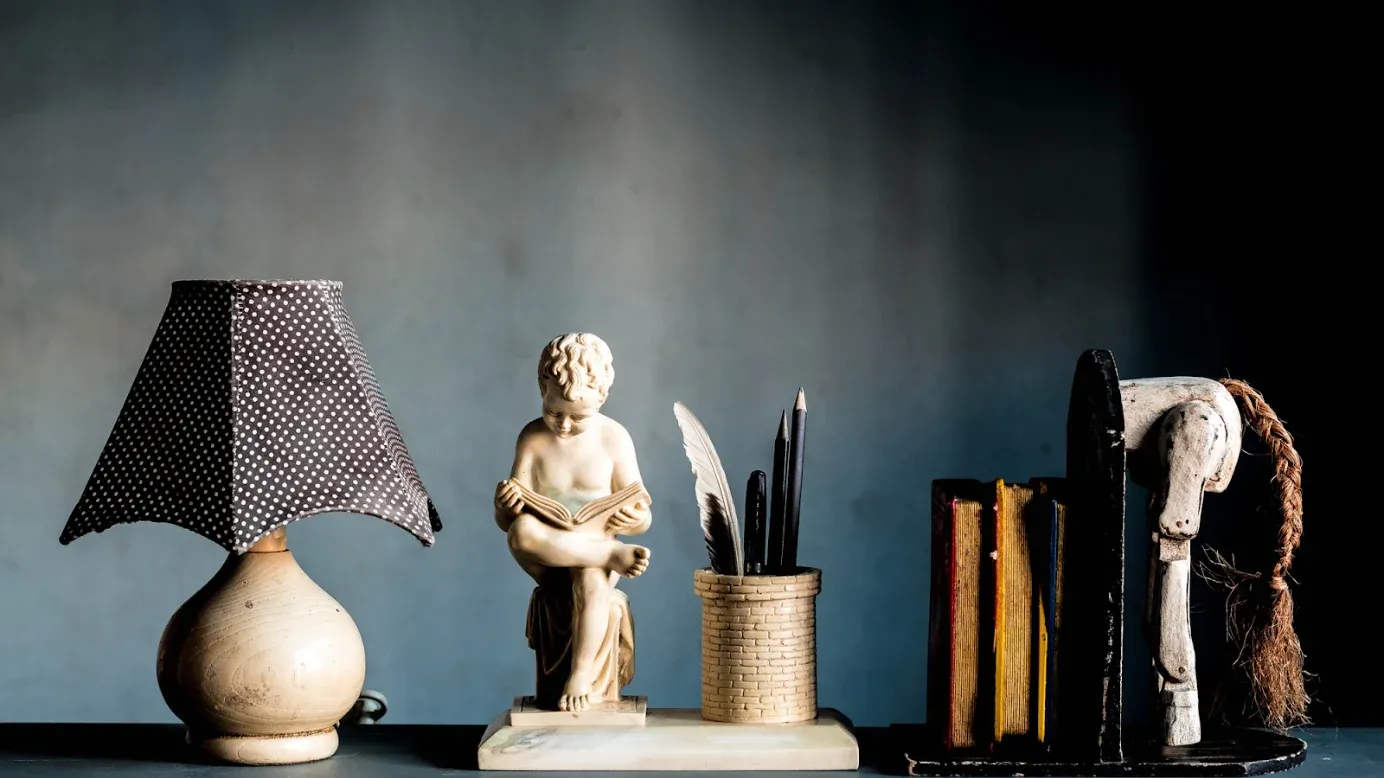 Commissioning a custom-made sculptural piece for their desk adds an artistic and individualized touch to their workspace. This gift showcases your creativity and consideration for their professional environment.
23. Silver/gold coins
Choosing silver or gold coins as a Diwali gift for your business partners is a timeless and valuable gesture. These precious metal coins hold both cultural significance and inherent worth, making them a meaningful present.
24. Exclusive scented candles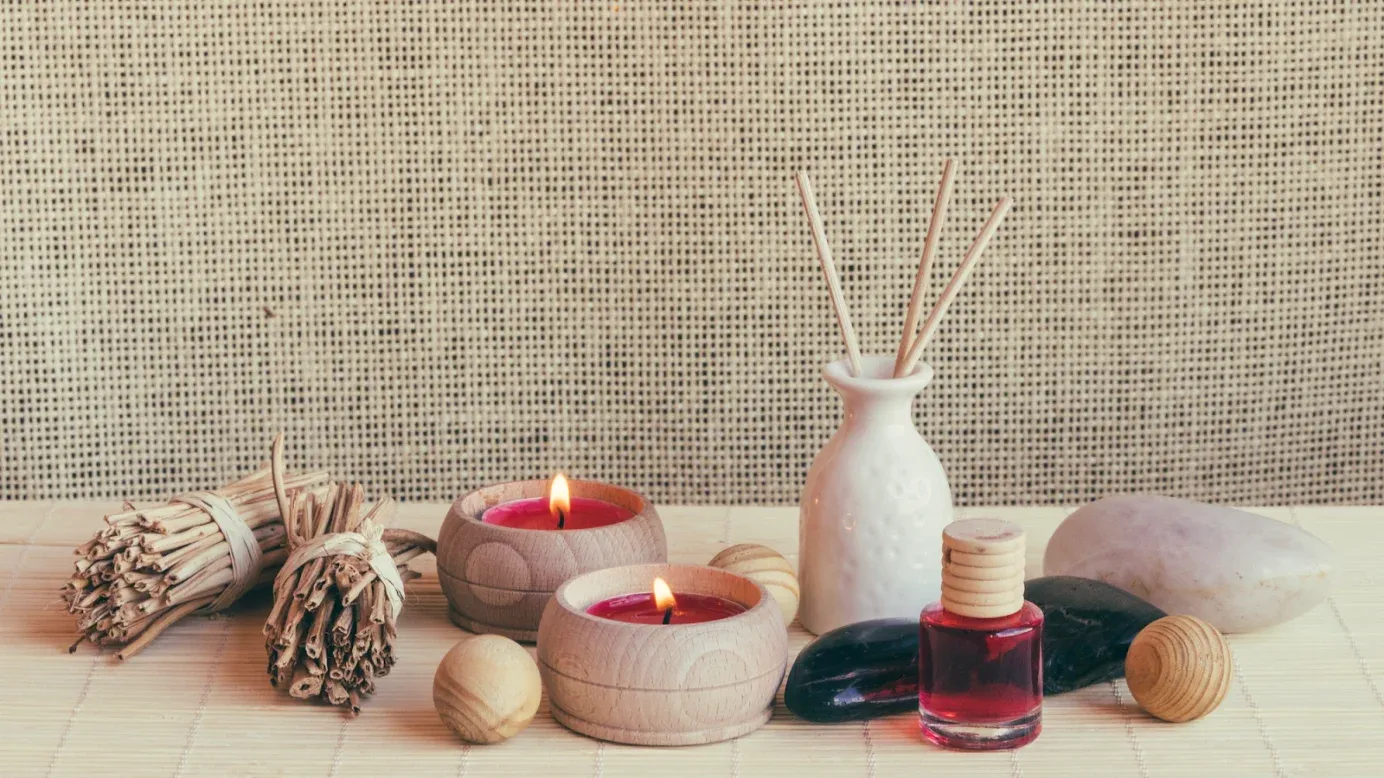 Scented candles as a Diwali gift for your business partners is a luxurious and aromatic choice. These carefully chosen candles not only add an element of sophistication to their surroundings but also create a soothing ambiance.
25. Diwali Diyas
Presenting Diwali diyas as a gift to your business partners is a traditional and symbolic gesture. Diyas hold deep cultural significance during the Diwali festival, representing the triumph of light over darkness. By gifting these decorative oil lamps, you're sharing in the festive spirit and conveying your best wishes for prosperity and positivity.
26. Exotic chocolates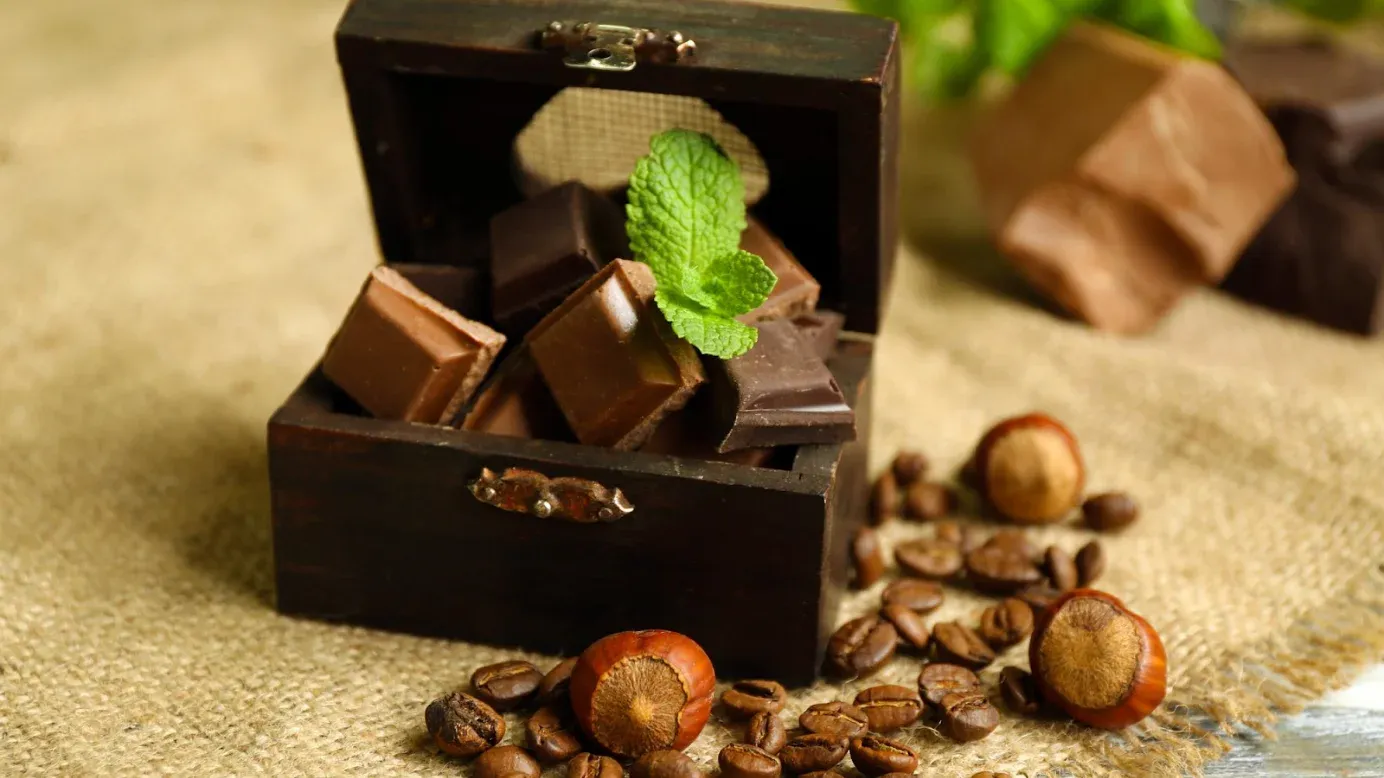 Opting for a selection of gourmet chocolates from around the world showcases your attention to their taste preferences and desire to provide a delightful treat. This gift not only offers a touch of luxury but also conveys your appreciation for their partnership.
27. Pooja bell or Ghanti
Offering a traditional Pooja bell or Ghanti as a Diwali gift for your business partners is a harmonious and spiritual choice. The melodious sound of the bell holds symbolic significance, ushering in positive energies and invoking a sense of tranquility.
28. Copper brass utensils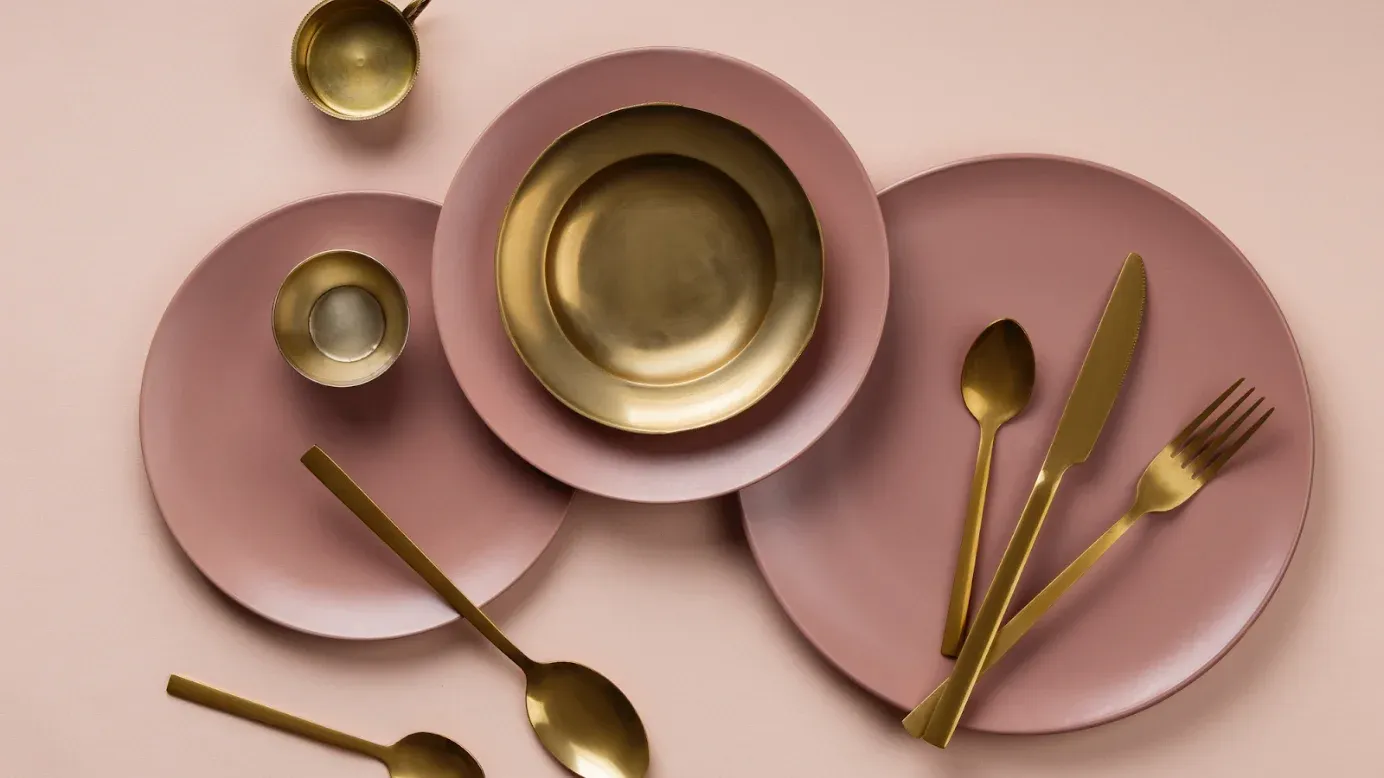 Copper brass utensils hold cultural significance and are often associated with auspicious occasions. By gifting copper or brass items, you're not only honoring tradition but also offering practical and beautiful additions to their kitchen or dining space.
Conclusion
The practice of offering Diwali gifts for business partners holds a profound significance that resonates far beyond the festive season. It embodies the spirit of gratitude, respect, and collaboration, fostering bonds that are essential for thriving partnerships. The act of selecting and presenting thoughtful gifts underscores the value placed on these relationships, creating a positive impact that transcends the boundaries of business transactions.
Diwali gifts not only convey appreciation but also serve as a medium to express goodwill, strengthen connections, and enhance brand reputation. The mutual benefits that arise from this tradition encompass enhanced loyalty, increased brand visibility, and the cultivation of lasting relationships. By recognizing the contributions of our business partners, we instill a sense of belonging, encouraging continued dedication and a shared commitment to growth.
As the festival of lights illuminates our lives, Diwali gifts stand as beacons of positivity, fostering an atmosphere of collaboration and mutual understanding. With each gift exchanged, we extend a hand of friendship, building a foundation upon which successful ventures can flourish. In the world of business, where partnerships are the cornerstone of success, the tradition of Diwali gifts emerges as a powerful gesture that not only celebrates the festival but also nurtures the very connections that drive our endeavors forward.
---