Table of Contents
"Loyal customers, they don't just come back, they don't simply recommend you, they insist that their friends do business with you." – Chip Bell
Do you know retaining a customer is much cheaper than acquiring a new one? What are you doing as an organization for customer retention and how do you plan to improve it? The world is surrounded by competition everywhere. Each step you take in the market you find a competitor and the competition is getting tough as the days go by. Some of the common goals that entrepreneurs focus on are how to expand their business, how to increase sales and how to generate huge profits. Business can be expanded in multiple ways.
Most business owners focus their attention on acquiring a new customer to take their business to the next level in terms of growth. Now, this is where most entrepreneurs miss out on a lucrative technique that will let their business go the extra mile. Many business owners do not pay heed to this technique Eager to know what could be the technique that I am talking about. Well, it's none other than customer retention. Using this technique will not only save your time but will also save your money. This blog will talk about what is customer retention and how to improve it?
‍Customer retention strategies are vital for any business. However, what we see is that most of the enterprises emphasise their efforts on acquiring new customers. In today's world where competition is so ferocious boosting your customer retention rates is like winning a jackpot. There is no doubt to the fact that customer retention is far cheaper than acquiring new customers to your brand. In addition to this at the end of the day, we see some ROI and revenue generated for your business.
How can we boost customer retention rates? Well, let me tell you there are several ways and means by which this can be done but before we dive in let us talk about what is customer retention.
What is Customer Retention?
Customer Retention refers to the activities undertaken by enterprises to diminish the number of customer defection. The main idea behind customer retention programs is to assist enterprises and business owners to retain as many customers as possible, often which is done through customer loyalty or brand loyalty programmes.
Do you remember the famous saying in English 'First impression is the last impression?' This aptly fits here as customer retention begins with the first contact the customer has with the enterprise. A positive impression will go on to build a healthy customer relationship and vice-versa.
Entrepreneurs are so much occupied in reaching out to and acquiring new customers that they miss the mark about their existing high value and their biggest asset that is their existing customers.
Importance of Customer Retention
Repeat purchases from your brand from existing customers means an increase in profits.
Existing customers are aware of your products and services as they have already purchased from you earlier. According to Bain & Company and Harvard Business School, a 5% increase in customer retention can increase business profits by as much as 95%.
Saves money on Marketing.
How? Well, you don't need to spend heavily on advertisements to acquire existing customers. You have their contact details as in contact number, email id etc. all you need to work on is how to associate and stimulate them.
Increased loyalty from existing customers will drive personal recommendations.
Personal recommendation has a massive influence in acquiring new customers. With the help of word-by-mouth and personal recommendations, customers can share stories about your brand which will lead to new customer generation.
Existing customers won't mind paying premium prices for your product or services:
As compared to new customers existing customers would be willing to pay prices for your products and services as they already value your company since they have already bought your products and services and are aware of your brand.
What is Customer Retention Rate?
Customer Retention Rate is a metric that tells the enterprises whether their marketing and customer experience efforts are stimulating their business or not. It not only depicts the picture about the efforts the sales and marketing team is putting in to drive their business but also shows an enterprise when to switchgear and make the required changes to reach the targeted sales growth.
According to Forrester's research acquiring a new customer is five times more costly than retaining an existing one. Moreover acquiring new customers means you need to spend a lot of your time and energy to convert them into a customer. Convincing new customers to sign up for your services or even make a purchase is not an easy task.
An existing customer does not need to be convinced about the product or services your brand offers instead, all you need to do is to put in efforts and find ways and means to attract and entice them to purchase more and more from your brand.
Thus it is the existing customer who is likely to keep your business growing.
How is Customer Retention Rate Calculated?
While calculating the customer retention rate, enterprises look at the number of customers that are still with them at the end of the period as compared to the number of customers that were with them when that period had started.
The magic formula for Customer Retention Rate is CRR = ((E-N/S)) X 100. Following are the values:
E = the number of customers that are with the enterprise at the end of the period as in week/month/year or other duration
N = the number of new customers your business made a sale to or acquired in some other way during a given period
S = the number of customers that your business had at the start of the period
For instance, say you started the quarter with 150 customers, and you lost 20 customers but earned 40 new customers, you'd end the quarter with 190 customers.
Your customer retention rate = (190-40)/100 x 100% = 90%
So all you entrepreneurs who are looking forward to growing and expanding your business, applying any of the following customer retention strategies can boost your business and let you earn some ROI with less effort, cost and time.
How to Improve Customer Retention Rate?
According to Gartner Group and authors Emmett C. Murphy and Mark A. Murphy in their book "Leading on the Edge of Chaos" states that-
80% of your future profits will come from just 20% of your existing customers.
Now, this stat is something we have seen and read several times but without a synchronized plan we simply fall short of accomplishing a dream like this.
But if you are amongst those entrepreneurs who are all set to roll up your sleeves, here are ways by which you can make it happen.
1. Keeping your VIP Customers:
‍Preventing existing customers from leaving is the best way to boost customer retention.
If you stay alert and pay proper attention you would not miss out on important signals such as which customers are about to leave you. All you need to do here is, spot the key variables like service calls, product usage, purchasing patterns etc.
Capturing valuable insights from these signals and taking appropriate steps in time could stop your customer from leaving your brand.
For instance: Say you want to obtain data of your VIP customers who have not made any purchase from you for the past 6 months. For this, you have to prepare a list of all your VIP customers, and then with the assistance of CRM software prepare a list of all sales made within 6 months.
When you will compare both lists, you will find a list of VIP customers who have not made any purchase from you for almost half the year. When you get this data you could follow up with these VIP customers to find out what went wrong and why they are not purchasing your products or services for a long time.
By this, you will be aware of the problem and by appropriate steps, you could prevent your customer from leaving your brand and going to your competitor's brand. This can be considered as the Pareto principle; with the 80/20 rule, such investment is guaranteed to pay off extra ROI.
2. Attract customers with special offers:
Knowing your customer well can be of great help to you. The more you know them the more you can customize your approach towards them. With the help of CRM software, you can get an idea of the history of the purchases made by your customers.
Based on this data, you can think of offers/schemes that would be appealing to every customer, this would assist you in keeping your brand's name constantly on the mind of your customers.
‍For instance: There is a customer who has shown interest in your product but has not purchased it so far.
One thing you can do to convince them to purchase the product is by luring them with special discounts, offers etc.
A list of all open sales activities can be created with the help of CRM Software, this list can then be compared to the list of contacts who have subscribed to your newsletter. By doing this you will have a list of contacts that showed interest in your product but did not make an initiative to purchase them.
3. Build a loyalty program:
Human beings love to be recognized as well as love anything that is done to make them feel special. You can reward your loyal customers with the help of loyalty programs which would help you to build a good bonding with your customers.
‍For instance: You have built a customer loyalty program for your loyal customers which has various schemes or incentives to offer. Loyalty programs are created with the focus on increasing your customer's loyalty towards your brand and not letting them go.
You would like to reward your most lucrative customer in order to increase their loyalty towards your brand.
Now all you need to do is just dive into your CRM software to identify accounts that are responsible for most revenue generation. Identification of such accounts will assist you in developing marketing strategies for cross-selling. Once you have the list of your profitable customers you can shoot emails to them informing them of the offers you have for each month. his will help you to identify which offer allures your loyal customers the most and thereby those offers can be revamped from time to time.
Rewards could be in the form of anything. It could be a special 10% discount or a thank you note or free shipping offer over a specific amount of purchase made.
It can also involve the points system. One thing to bear in mind is that your loyalty programs should be simple, making it easy for your customers to understand how it works and how they can avail the benefits of it. So if you haven't built a loyalty program for your customers, it's time to do it now by using customer loyalty rewards software to make them feel special.
4. Personalize their purchase experience:
Personalization here refers to the customer experience.
For every customer, the point of contact matters and that is important to establish a valuable relationship between the brand and the customer.
Establishing a cordial relationship with your customer would help you boost the customer retention rates.
Few things that you could do to personalize the shopping experience of the customers:
‍On the first purchase make sure that your customer signs up for an account on your site. Make use of a form to get hold of personal details like name, email id, birthday, contact numbers etc. The next time they visit your site you could display a pop-up window saying welcome back with their name.
A little study on your customer's behaviour can be of great help to your business.
Try and find out how you got hold of this customer? Was it through an advertisement or content that made the customer visit your site? What product is most frequently browsed by the customer? Such data would assist you to write, designing and advertising your brand more effectively.
Emails are considered important but they lack the real-time factor and there may be some customers who would want instant assistance in their query.
In such cases, in-apps and live chats are the best tools that can be utilized to guide or assist the customer as and when the need be. When it comes to enhancing your personalization strategies your CRM software and customer feedback surveys are your brand's chief supporters.
5. Practice the positive social proof:
Social proof is a very old marketing concept and serves as a powerful tool for boosting customer retention rates.
This theory was popularized by psychologist Robert Cialdini who wrote the book named 'Influence' which he extensively wrote on the subject – of Social Proof.
This theory says that a person who is not certain what the proper behavior is in a situation will look to other people to replicate what they are doing in order to find a solution to that situation.
To make it simple we can say that, when we are not sure about a situation, social proof helps us make decisions based on the choices and experiences that others are making or have earlier made.
From customer reviews, testimonials, endorsements, ratings to simple, elusive tactics like emphasizing the most liked product, service level etc. these entire things help settle the notion in the minds of your customers that your enterprise is an excellent brand to purchase from.
6. Customer Delight:
‍When you surprise a customer by exceeding expectations that's when customer delight happens.
Customer delight plays an important role in your marketing strategy.  Being human and listening to your customers and their needs is the key to achieving customer delight. Customer delight is not all about making your customers happy but it is also about achieving greater ROI for your business.
How do you achieve customer delight?
Well here are a few ways by which customer delight can be achieved:
Delight your customers through pertinent channels:
Identify where your customers are most active. In today's digital era most of them would be active on social platforms like Facebook, Instagram etc. Shout out to your customers when they do something amazing on such social media platforms.
Make a personal connection:
Send out greeting cards to your customers or take time out and make personal phone calls to wish them on their birthdays or anniversary.
Be a trusted advisor:
Consistently create content like newsletters that offer tips and advice.
Create content that delights:
Has your customer come up with any question that others might have never thought or wondered about?
If you have ever come across such a thing you could send them the answer with a note as well as you could update it on your website blog for others to read.
As long as your delight strategies are pertinent and useful, the more you give your loyal customers the more you are going to get back from them.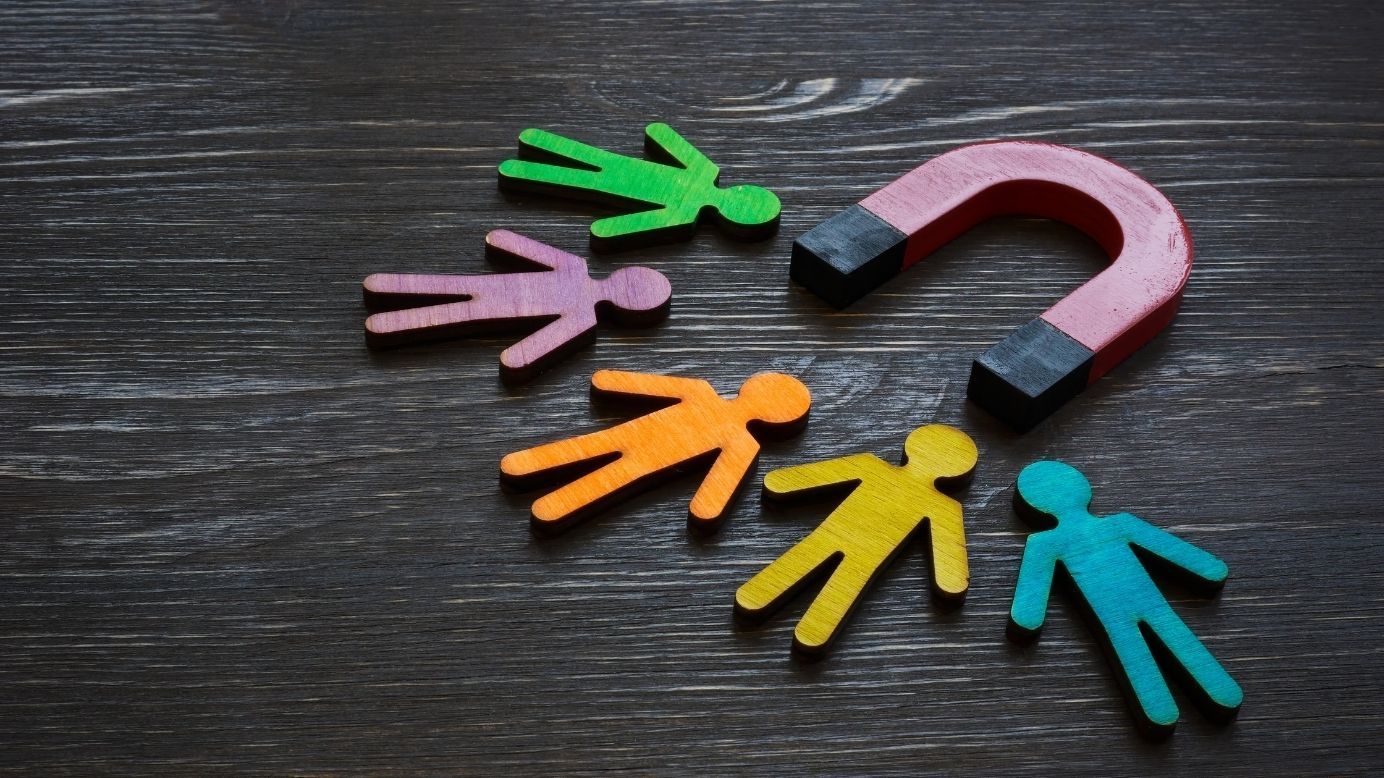 Why choose Customer Retention over Customer Acquisition?
'Customer Retention' and 'Customer Acquisition' are two contradictory ideas that entrepreneurs face when deciding what is more significant. Let's have a look at why entrepreneurs should choose to retain a customer over acquiring a new customer.
1. Cuts down the marketing expenses
Acquiring new customers means a requirement of a lot of effort, resources, and expense. Against it, an existing customer will be more familiar with your product and services due to prior purchase and would show the willingness to purchase your services thereby enhancing the opportunity of making a sale. This cuts down the cost of advertising significantly.
2. Loyal customers enhance sales
Loyal customers trust your brand more than new customers. Since they are aware of your products and services they are likely to repeat purchases. A word-by-mouth recommendation from loyal customers cuts down the cost of acquiring new customers towards your brand.
3. Improves your brand image
Brand image is the interpretation of customers on the services and products of a brand. A positive brand image assists businesses to acquire new customers, up-sell and cross-sell and cuts the marketing cost. Customer retention provides information to brands as to who their customers are and what they want. This data helps brands to promote their product and services to targeted customers.
4. Retention equals acquisition
Word-by-mouth serves as a free marketing tool and is considered one of the most credible forms of marketing. It's always the case that; customers talk while the prospects will listen. Happy customers will give positive referrals and this will bring profit to a company.  Giving incentives to existing customers when they refer your brand to family and friends increases the opportunity of acquiring new customers.
Conclusion
It is much easier to keep existing customers locked in with brand loyalty rather than going in search of acquiring new ones. Customer retention is not about a one-time effort but it is something that businesses need to work on it consistently at the individual level and make improvements from time to time.
Retaining customers is a balancing act. There are many tactics to achieve it but no shortcuts. Implementing these steps into businesses will help entrepreneurs significantly improve their customer retention metrics and generate substantial worth for their brand.
These steps will bring in repeat purchases from the existing customers. Instead of putting in efforts in acquiring new customers, it is worth giving try to retain current customers and see the profit it generates for your business in terms of ROI.

---