Table of Contents
"If you deal with every customer, in the same way, you will only close 25 to 30 percent of your contacts, because you will only close one personality type. But if you learn how to effectively work with all four personality types, you can conceivably close 100 percent of your contacts." - Rod Nichols
Various studies have proved that customer engagement is nonetheless a game-changer for any business. Be it in the form of page views, website traffic, social media followers or the open rates of an email. Ever wondered, what would happen if we stop counting the marketing number-game from the customer engagement strategies? Does it matter? This blog will talk about 10 ways to drive customer engagement. Before we go any further we should know that by customer engagement we do not mean dealing with a customer's logic but their emotions. It won't be wrong to admit it; we are asking them to invest their time and money into our products/services and that calls for a feeling of trust and reliability that comes only with emotions.
That's where brand loyalty comes in! It all depends on the brand as how much they are liked, loved or followed by their customers. In a nutshell, customer engagement primarily focuses on customers' emotions (how connected they are with the brand) to speak of brand loyalty.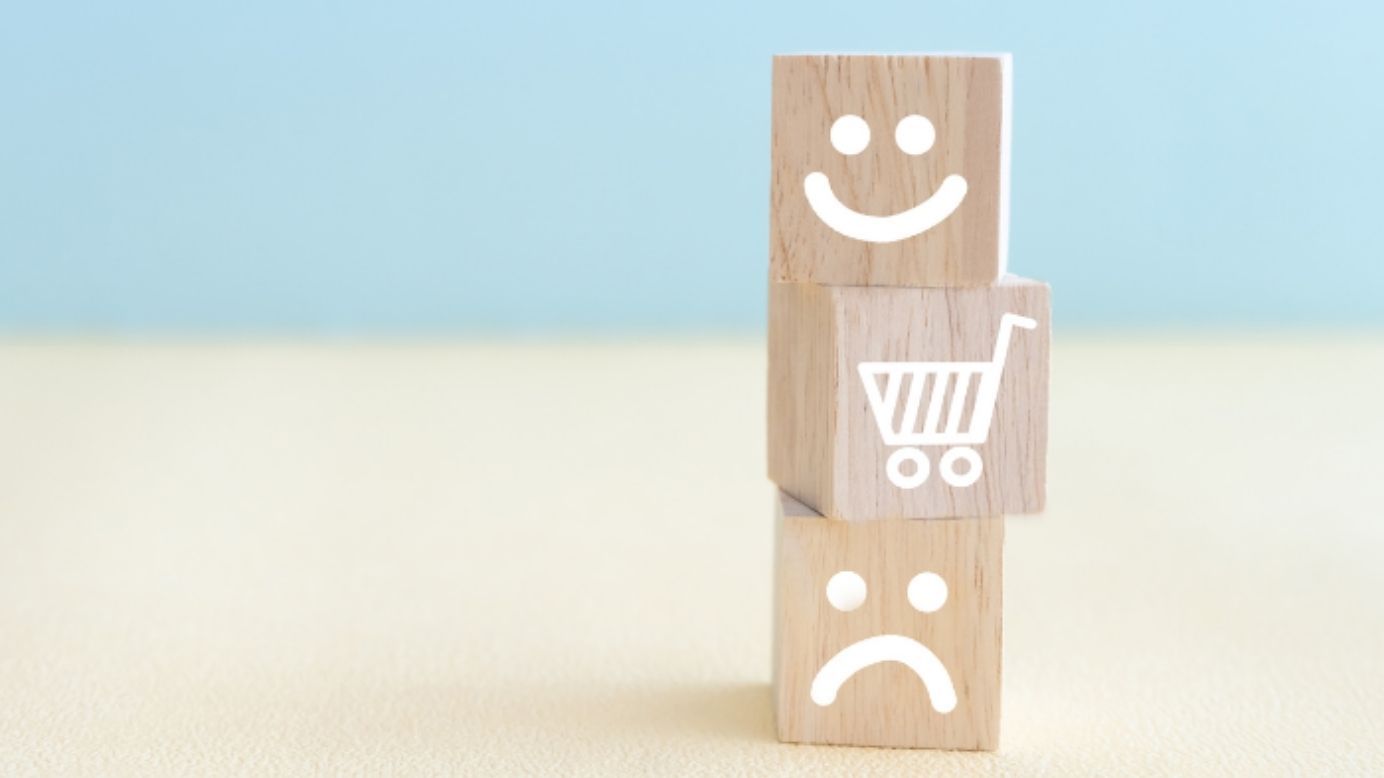 How to Increase Customer Engagement?
Let's walk through our 10 tested ways to drive customer engagement:
1. Start with a business makeover
A business makeover when complemented with some amazing micro-content, will allow the customers to explore your brand, the way you want.
Short, crisp and simple content always attracts more traffic as it's great for all types of customers.
eCommerce branding is one of the major requirements as it engages the customers emotionally; it's all that you write and display. Branding is important if you want to cherish a long-term relationship with your customers. Smart branding is a key to great customer engagement and it starts with great content and how your website looks. Fortunately, you can find the right name for your digital business and other corresponding social media pages to help drive engagement. Professionals understand the right strategy to get into the customers' hearts and that's what builds a relationship. It is important to note what elements you use on the website. For example, the presence of the necessary buttons, CTAs and other influential clicks of personality enhance the overlook of your branding.
2. Make good use of social media platforms
Social media platforms like Facebook, Instagram, LinkedIn and others are not just to connect to people but act as a great business tool. Everyone's getting social and customers' rapid response to any social activity is a great source of learning. They are sharing their perspective that has a great impact on social media marketing and in turn, comes to the customer engagement strategies. Billions of people are active users of various social media platforms. Ever thought about what this big population could do to your business? It can give you amazing growth! If someone is connecting with you on any platform they want you to gain their trust by showing them something they might need for their business. This becomes your chance to use the right customer engagement strategy and either make or break your customer. Remember to create and maintain reports to understand what is working for you on social media, and how you can optimize for higher engagement. You can either create one from scratch or use an existing social media report template and customize it to your needs
3. Share valuable feedback from previous clients
You might have received some amazing reviews/feedback from your customers, why not share them on social media. It is surely a great approach to re-engage your customers. They might give you another big order of your life, you never know what is coming. Reviews are a big part of customer engagement strategies. The good thing about them is, a new customer would easily be able to relate to something written by a real user than what the brand has written. In addition, when you add users' reviews that increase the on-site engagement. It is also improving your SEO and is a great sign of increased traffic which is good for your brand's health. When you use Facebook to upload users' reviews it tends to increase the customers' engagement while using Twitter, Instagram and Pinterest get you less engagement. It will be beneficial to schedule social media posts for sharing customers' feedback but don't forget to give credit to them too.
4. Free Trial prospects can always be nurtured
Everyone is looking out for free products & services and we think that they are the part of a crowd looking for free stuff and not serious about buying them. But, do you know that they are actually your customers? The art of following up and nurturing your free trial prospects can actually work. The process says, when you invest your time to give your efforts for free that might help someone to grow their business, you are building trust with them.
A famous quote says,
"When you take care of others, they start taking care of you."
That said when you are investing time in your customers, why won't they come back to you? They might but, only if you have an offer that is too attractive and cannot be rejected. Most of us sign up for the trial period of software to get free access, be it for a day or 14 but we do that. Now the question is, "Why should I upgrade my account? It is too costly and the free trial didn't benefit me much." When the customer has this thought in mind, he will surely leave. But if it says, "Limited time offer and presents an offer hard to resist", why won't he buy? It is always better to maintain personal communication with your customers when they are struggling in the last days of their free trial. There might be something that the up-gradation could solve.
If you can win a VIP customer and turn him into a long-term benefit plan, your business will turn the rocks of the economic tumult.
How would it be if a VIP client recommended your brand to other customers? It will surely have a great impact on your brand value and will get you more traffic in no time. The best thing about them is that every time to sell your products, like custom portraits and other types of artwork, you don't have to struggle to convince your customers. Now, the important thing to be considered here is, knowing your VIP customer. Do you know everything about them?
If you have a VIP customer, how would you keep them? They cannot be your one-time buyers and then, nowhere to be seen. Keeping them can benefit you more than spending your time and investment in getting a new customer. If you are willing to motivate them to spend even 5 times the actual value of reselling, you are probably earning more than getting a new client.
6. Care for your clients, genuinely
According to recent statistics collected from LinkedIn, 73% of clients leave when they find out that you do not care for them anymore. By care, we purely mean high-quality customer service that includes regular follow-ups. If you have any latest offers that you think might please your customers, shoot them out to them. Once they feel ignored, they will take no time to switch to another seller; who might be a competitor. It is easy to write tons of customer services and brand royalty but it is that hard to follow the volumes you have written. The whole story comes down to brand loyalty, it is how you treat your customers and deliver your services. This is what makes every brand stands out from the crowd.
The more value you give your customers through your services, the more they stick with you. Nurturing customer loyalty is one of the biggest factors in driving customer engagement. Your brand should not only speak volumes about your business but also follows what the words say.
7. Content should deliver the right message
If your content is not getting you the right customers even after spending a lot on blogging and regular content, you need to stop and think. No investment is worth doing if you are not getting the expected ROI. Your content should be customer-driven. If it's not, you're doing it wrong. If your customers are not reading what you're writing, it's not really content marketing. The primary focus of content should be to engage the customers followed by nurturing the existing customers.
Content has been the life of digital marketing from the day it came into existence. It's right to say that content is the king. If your customers are not reading what you are writing, the content is not worth the efforts and the feelings you have put in. For years, there have been many companies in countries like the US, UK, China, and others that have been following the art of custom content marketing. There it goes. Custom content marketing is the way you should take. Masters like Neil Patel, HubSpot, Moz, QuickSprout, Content Marketing Institute and others have been doing this for several years. They are creating content that engages and motivates their customers.
80% of marketing depends on the content. People believe what they see... and read. The right words are the trick. To get into the head of your clients, you should create crisp and to-the-point content. On the other, it depends on the platform that you're using. If you are running a Facebook ad, short and crisp content would get the job done. But, if you are conducting a seminar, stories sell. The more emotional the story, the healthier is the profit you gain. Over 60% of customers are influenced by content. This is one of the reasons why most websites have a blog page. Consider SEO, you need content; working on SMO, you need content; in all types of marketing, you need high-quality content rich with keywords. A great example of a tool that could help with that is Surfer.
You should know:
Every customer has questions boggling their mind when they buy products/services from you.
Are you doing anything to answer them?
Are you individually answering them when they visit you or keeping yourself busy solving customer experience problems over calls?
Here's a piece of advice. We all know the importance of time. Why not invest in answering all the possible questions on your blog page?
Create a customer avatar. Think about your customer experience and what his problems could be and how you can solve them with what you offer.
Creating regular pieces of content will give them the solution they want and will engage your audience.
Customize your content and give your customers a reason to come back, always.
8. Connect with your customers
It wasn't a long time back when customers used to ask about a particular product/service from the shopper and the seller before they buy. This tradition has been beautifully preserved by social media. People answer their customers' questions on live videos, in the form of comments and through other available platforms.
If you allow your customers to reach you with their questions, they will come back, maybe with another question. This builds the basic foundation of trust, reliability and nurtures a sense of connection with your business.
For example, you shot an email to your client thanking for the order that they made with you and unfortunately, you didn't get a response. Shoot them an email once again and ask them if they loved the items they purchased from you. This might not hit them right away to shoot a response, but they will remember the purchase they made with you. This builds a strong connection between the customer and the brand. This is a great example of how you can connect your customer with a great engagement strategy.
9. Scale your marketing budget
What is your budget? How much would you spend on marketing for your brand? $1000, or maybe $500, you must allocate the right budget to the right marketing area. It is always a great idea to scale your customer engagement budget before you start marketing. Most of the companies have reported that they have spent 80% of their budget on content marketing. Spending too much on content, neither gets you the customer nor keeps them.
It is advised that 50% of your budget should be on content creation and the rest must be divided equally into paid promotions and other marketing areas. There must be a direct means of contact where the customers could connect with the buyers. Here, content plays the role when considered along with other marketing platforms. The aim is to reach people, attract them, convince them and keep them.‍
10. Your response is a 'word of trust'
Great that you built platforms to connect with your customers but are you really responding on time? Faster the response, the larger the revenue. Studies have proved it right. The more time you take to respond to a customer's call, the chances are that they might switch to another seller. Everyone hates waiting and so do the buyers. If your customer is not a priority, you will lose them. Most of the companies like Apple, Dell, Starbucks, and others are leading because their response is prompt to their customers.
Most of the customer care emails offer a time span of 24-48 hours to reach back and no customer wait this long. Even if the questions are for the technical know-how, you can pull the game up. The time you take to respond to a customer defines the generic difference between customer service and experience. What they experience is the result of what you are offering them. You are the one to keep them and the one to engage them.
Speed matters!
Conclusion
With all the key points that we discussed, the takeaway says that customer engagement is a journey that never ends. It comes down to the seller to either make or break the deal. If your journey is to build a brand that prospers in the worst of the economic tumult, you should definitely implement these 10 customer engagement strategies. Drive behaviours that power business results with engaging rewards including gift cards, experiences, discounts, merchandise, & more.
Xoxoday Plum offers loyalty programs that immediately allow you to accumulate rewards and redeem them to win high trust from customers. Remove customer frustration and create true personal bonds with loyalty programs that gratify customers with rewards instantly.

---