Table of Contents
As the crisp autumn leaves paint a vibrant tapestry across the Canadian landscape, it's that time of year again when we gather with family and friends to give thanks for all the blessings in our lives.
Canadian Thanksgiving is a time of gratitude and reflection, and what better way to express your appreciation than by surprising your hardworking employees and dedicated coworkers with thoughtful gifts that capture the spirit of the season?
Explore a treasure trove of Canadian Thanksgiving gift ideas that will not only convey your heartfelt thanks but also make this holiday a memorable one for your professional relationships.
Let's embark on a journey of gratitude and generosity as we discover unique and meaningful ways to show appreciation to those who make your work life a little brighter.
🎁
Give the Gift of Choice 🎁
This Canadian Thanksgiving, go beyond the traditional and offer your employees a token of your gratitude that truly resonates with them. 🌟
Digital gift cards
are the perfect way to express your appreciation, allowing your team members to choose their own meaningful rewards.
Want to know how?
Connect with our rewards and incentives expert
.
12 Canadian Thanksgiving gift ideas for employees
Here are 12 Canadian Thanksgiving gift ideas for employees that show appreciation and reflect the spirit of the holiday:
1. Maple syrup gift set
Show your appreciation by sharing the sweet flavors of Canada with your team. Maple syrup is a quintessential Canadian delight. Gift them a set that includes various grades of syrup, maple-flavored snacks, or even pancake mix. This gift not only tastes great but also symbolizes the essence of Canadian tradition.
2. Autumn-themed gift basket
Craft a cozy and festive gift basket filled with autumn-themed goodies. Include items like pumpkin spice cookies, warm fuzzy blankets, scented candles with fall fragrances, and perhaps even a decorative pumpkin. It's a way to bring the warmth of the season into your employees' homes.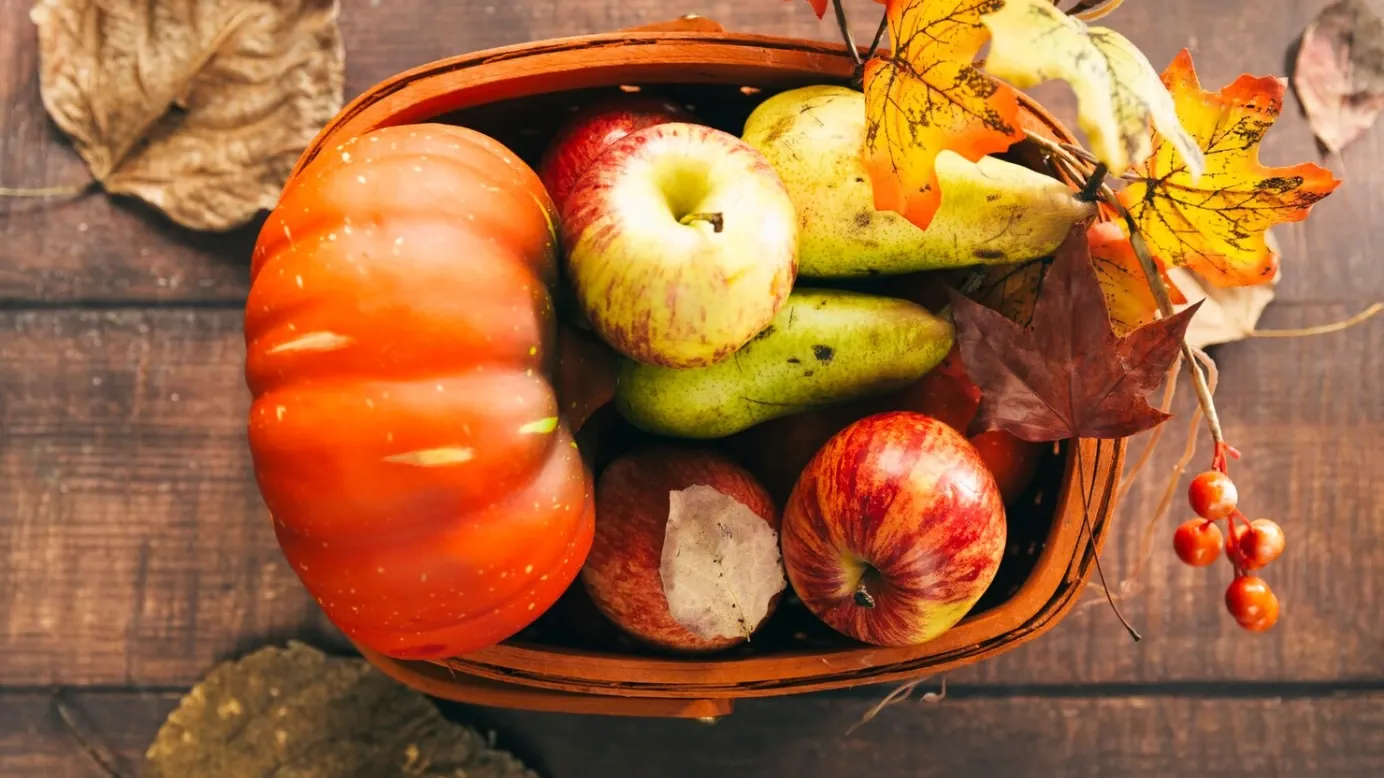 3. Local artisanal foods
Celebrate local Canadian artisans by curating a gift basket with their products. Look for items like handcrafted chocolates, cheeses from nearby dairies, artisanal jams, or gourmet popcorn. Not only does this gift support local businesses, but it also allows your employees to savor the unique flavors of your region.
Discover the delightful flavors of celebration with Xoxoday's Cheesecake Factory and Dunkin Donuts gift card, adding a sugary touch to your special moments.
4. Coffee or tea sampler
As the weather gets colder, a warm cup of coffee or tea can be comforting. Gift your employees a selection of Canadian coffee or tea blends. Pair it with a stylish mug, and they'll appreciate the gesture as they cozy up during the fall and winter months.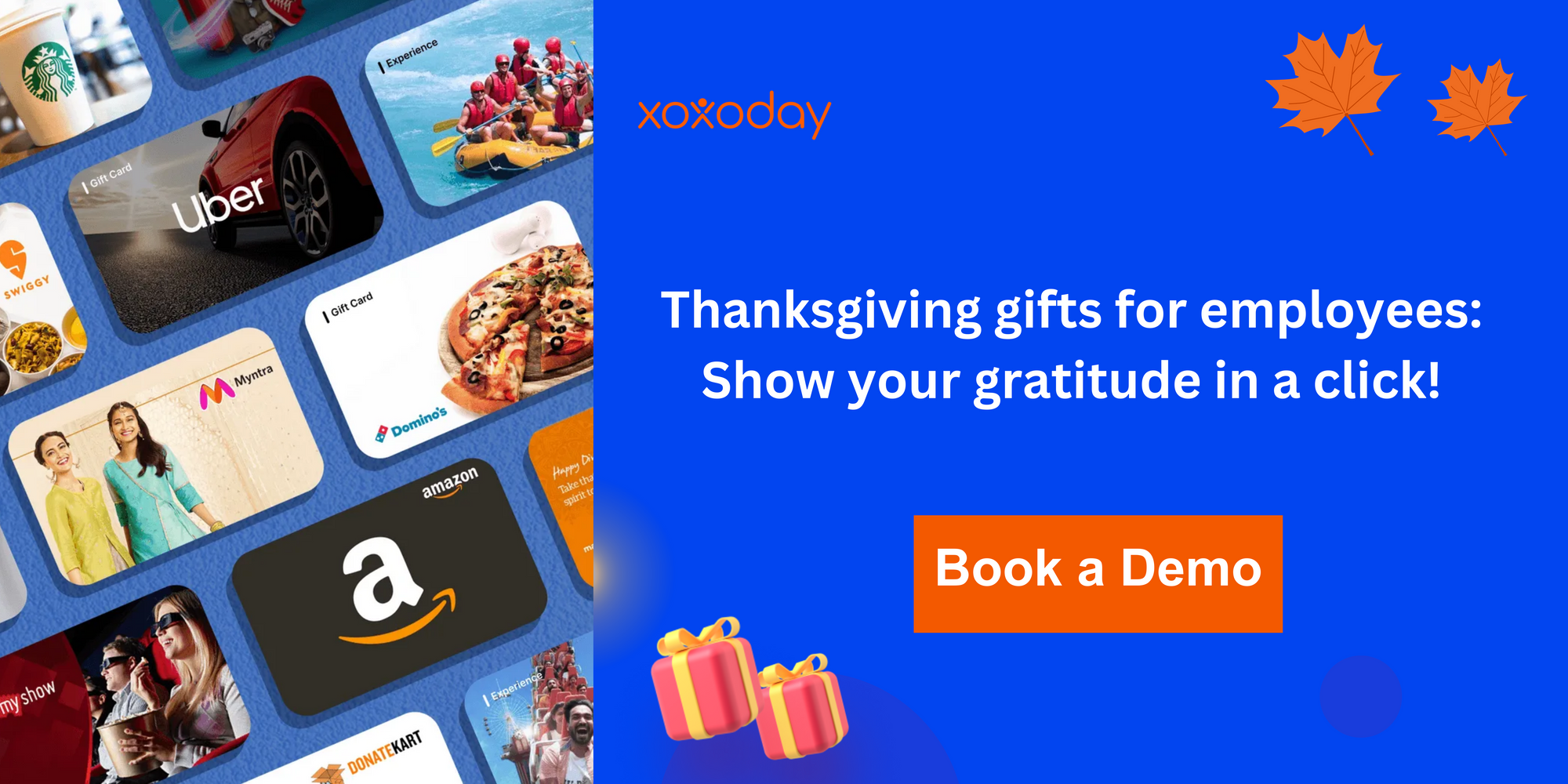 5. Outdoor adventure voucher
Canada is known for its stunning natural landscapes. Consider providing your employees with a voucher for an outdoor adventure experience. This could be a guided hiking trip, a canoeing excursion, or even a scenic nature tour. It's a thoughtful way to encourage them to explore the beauty of their own country.
6. Wine or craft beer selection
Consider gifting a selection of Canadian wines or craft beers. Canada has a thriving wine industry in regions like Niagara and Okanagan, and numerous breweries are producing exceptional craft beer. Include a variety of bottles or cans to cater to different preferences.
Elevate the festive spirit and create unforgettable memories with Xoxoday's Total Wine gift card, igniting the joy of celebration.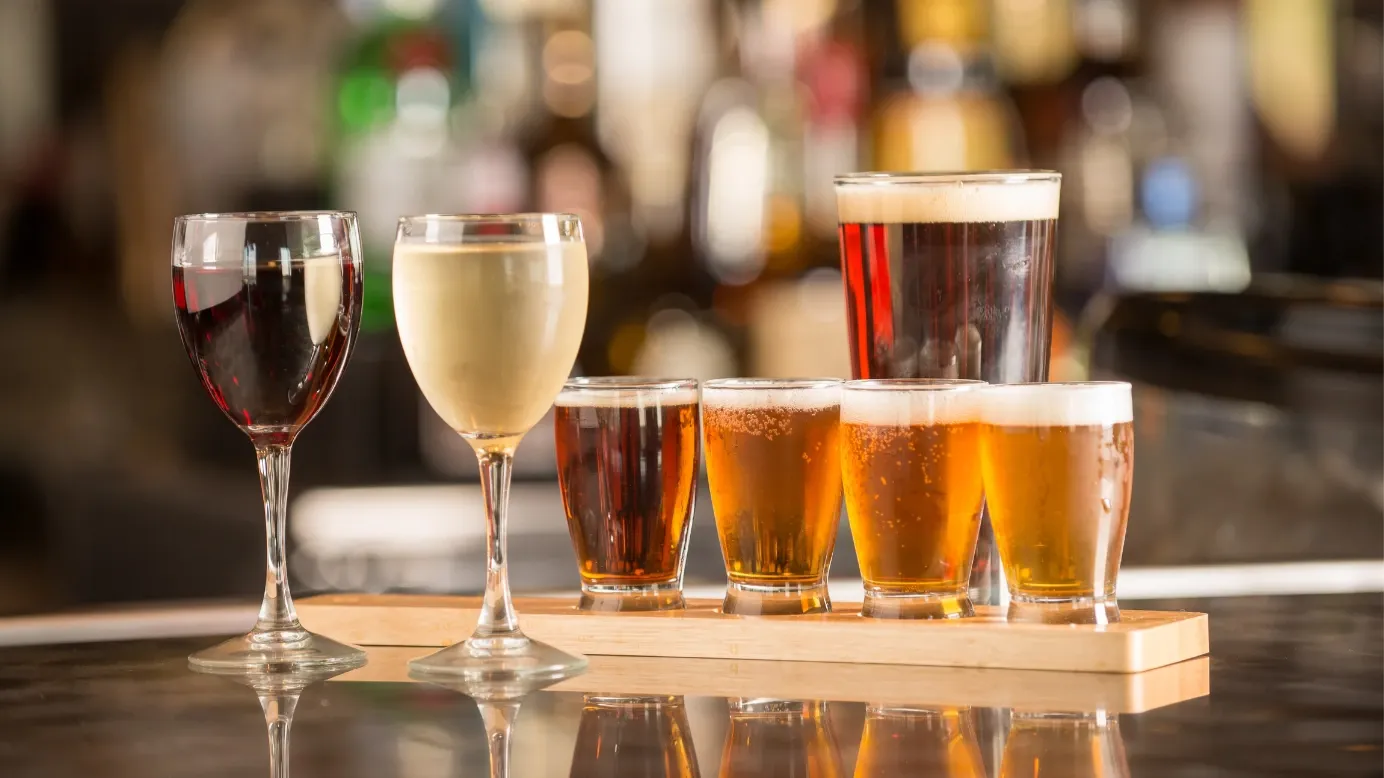 7. Customized gratitude cards
Take a personal approach by creating customized thank-you cards for each employee. Express your gratitude with heartfelt quotes and messages, acknowledging their hard work and dedication.
You can also include a small gift card to a local restaurant, allowing them to enjoy a special meal with loved ones without the hassle of cooking.
8. Cooking class experience
Treat your employees to a unique culinary experience by giving them a cooking class voucher. They can learn to prepare a Canadian Thanksgiving-inspired meal or explore other Canadian cuisines. It's a fun and educational way to celebrate the holiday.
9. Maple-infused beauty products
Beyond food, maple syrup is also used in skincare products. Gift your employees with a collection of maple-infused beauty items like maple sugar scrubs, lotions, or lip balms. It's a sweet way to pamper them.
Explore an array of splendid beauty brands' gift cards through Xoxoday, including renowned names like Sephora, Macy's, and an abundance of others.
10. Fall foliage tour
Arrange for a guided fall foliage tour in a picturesque Canadian location. This could be a day trip or a weekend getaway to witness the stunning autumn colors. Include accommodations and activities like apple picking or hiking to make it a memorable experience.
11. Local artisan crafts
Showcase Canadian craftsmanship by gifting handcrafted items from local artisans. Look for unique pieces like pottery, glassware, or textiles that reflect the culture and artistry of Canada. It's a thoughtful way to support local artists and provide your employees with one-of-a-kind gifts.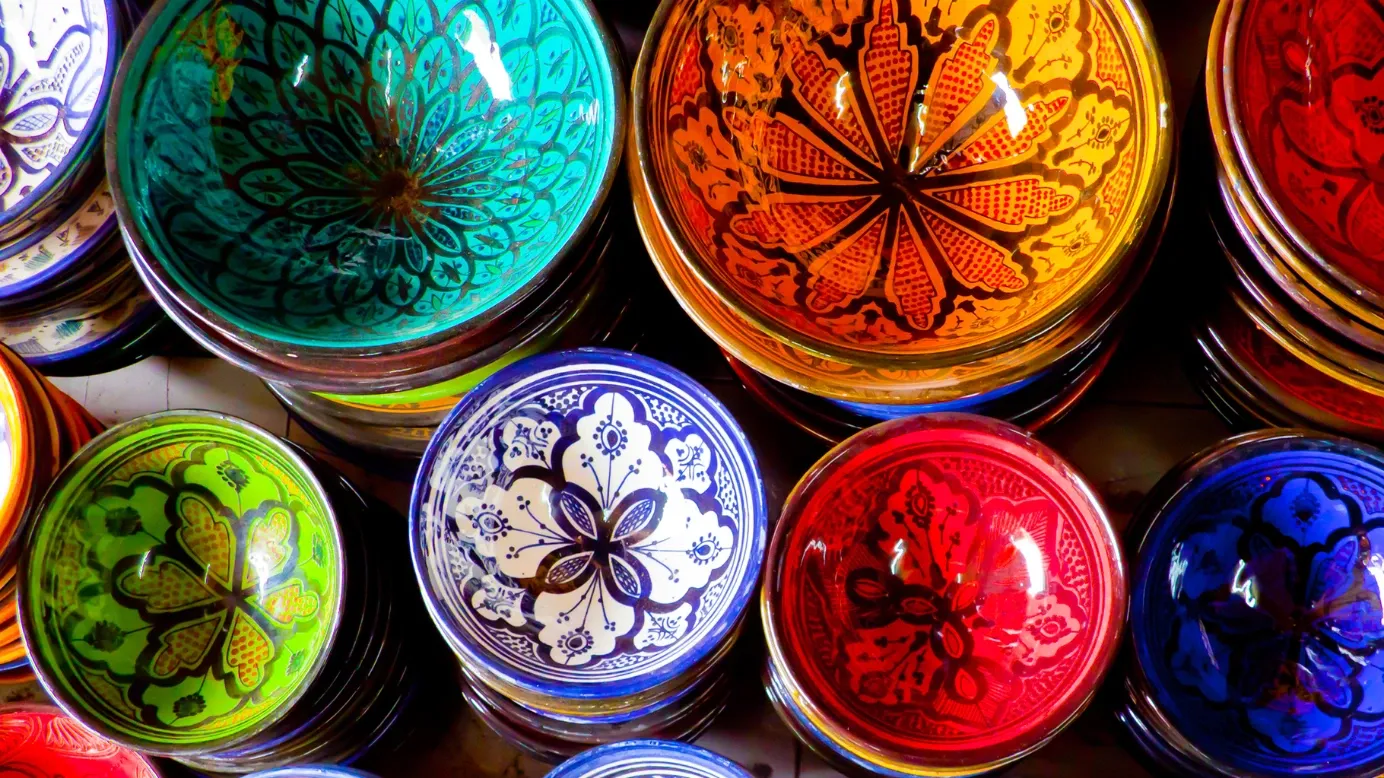 12. Gourmet Canadian chocolate box
Put together a gourmet chocolate box featuring premium chocolates from renowned Canadian chocolatiers. Chocolate is a universally loved treat, making it a delightful gift for your team.
Indulge in the exquisite world of premium chocolates delivered right to your doorstep, whenever your cravings strike.
Indulge in the finest chocolate brands from the comfort of your own home, anytime you desire. Elevate your celebrations with the incredible discounts offered by Xoxoday's Zomato gift card, making your festive experience hassle-free and delightful.
12 Canadian Thanksgiving gift ideas for coworkers
Here are 12 Canadian Thanksgiving gift ideas for coworkers that are thoughtful and appropriate for the occasion:
1. Thanksgiving-themed cookies
Delight your coworkers with the warmth of homemade-style cookies shaped and decorated in the spirit of Thanksgiving. These treats come in various festive shapes like turkeys, pumpkins, and leaves.
They not only taste delicious but also add a touch of holiday charm to coffee breaks and afternoon snacks. It's a simple yet heartwarming gift that spreads the joy of the season.
2. Cozy fall scarves
As the weather turns cooler in Canada during the fall, a cozy scarf can be a practical and stylish gift. Opt for scarves in autumn-inspired colors like rich oranges, deep reds, or earthy browns.
Your coworkers can use them to keep warm on their daily commutes or simply as a fashionable accessory to elevate their outfits during the season.
3. Thanksgiving coffee mugs
Give your coworkers a reason to look forward to their morning coffee or tea with Thanksgiving-themed mugs. These mugs often feature delightful designs, such as adorable turkeys, colorful fall leaves, or heartfelt messages of gratitude. It's a small gesture that can bring a smile to their faces each day, reminding them of the holiday spirit.
Also, you can elevate the festive spirit by gifting incredible coffee gift cards from renowned brands such as Starbucks, Dunkin', Nescafé, McCafé, and a plethora of others.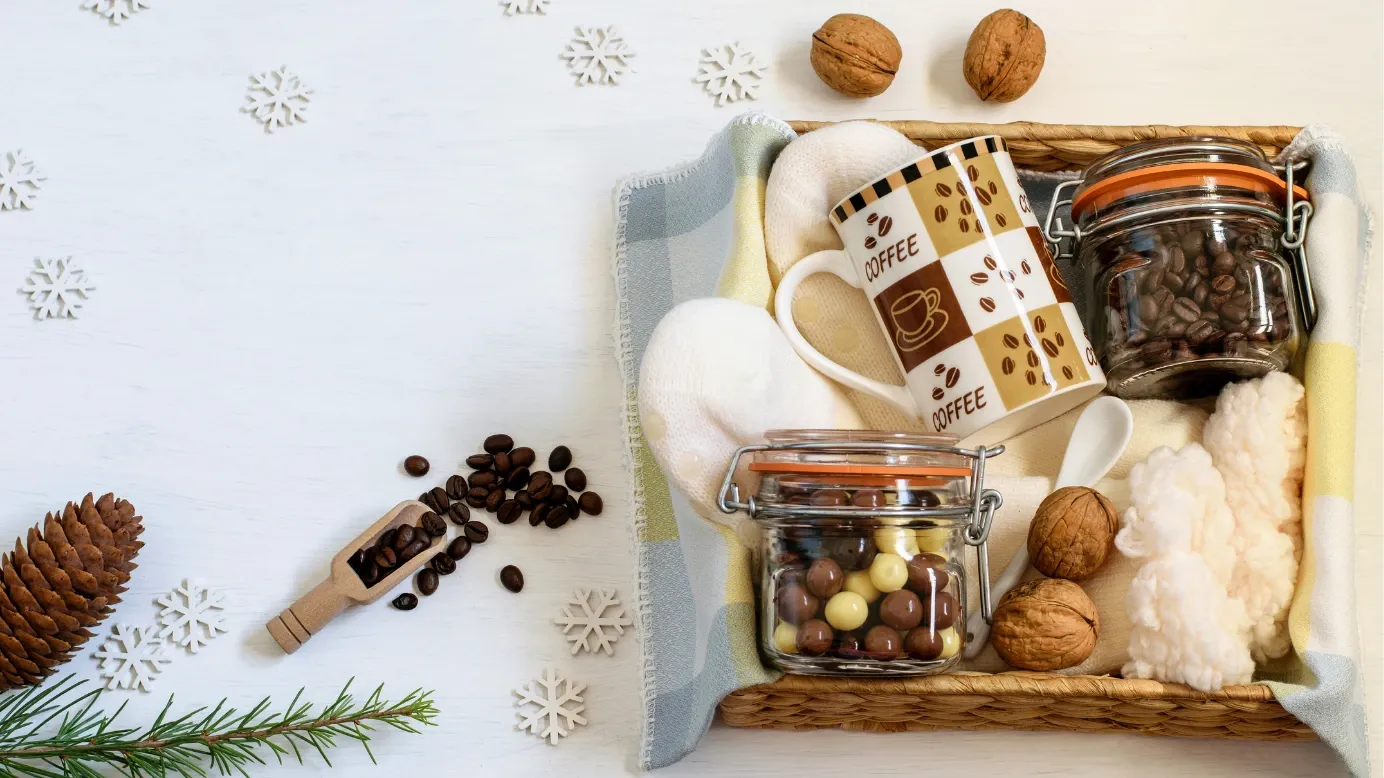 4. Candles with fall scents
Transform your coworkers' homes into cozy havens with candles that capture the scents of autumn. Think of fragrances like pumpkin spice, apple cinnamon, or cedarwood.
These candles not only provide a warm and inviting ambiance but also create a sense of relaxation and comfort during the colder months. It's a thoughtful gift that encourages relaxation and celebration.
5. Local gourmet food basket
Curate a gift basket filled with delectable treats from local Canadian producers. Include items like artisanal chocolates, handcrafted jams, pure Canadian honey, or a bottle of wine from a nearby vineyard.
By supporting local businesses, you not only offer your coworkers a taste of the region but also showcase the diverse and delicious flavors of Canada.
6. Thanksgiving-themed desk decor
Help your coworkers infuse their workspaces with the festive spirit of Thanksgiving. Consider small desk decorations such as miniature pumpkins, decorative turkey figurines, or fall-themed desk calendars.
These items add a touch of seasonal decor to their workstations, making their work environment more cheerful and inviting during the holiday season.
7. Customized recipe cards
Create personalized recipe cards with your favorite Thanksgiving recipes and cooking tips. Include a heartfelt note explaining why you cherish these dishes during the holiday season.
This gift not only shares the joy of cooking but also builds a sense of connection through food.
8. Fall-themed plant or succulent
Consider gifting a low-maintenance plant or succulent with fall-themed decor like tiny pumpkins or autumn leaves. Plants can brighten up their workspace or home and serve as a lasting reminder of your appreciation.
Xoxoday presents an exclusive Bloem & Plant gift card, designed to elevate your Thanksgiving festivities and bring a touch of nature and positivity into the lives of your cherished ones.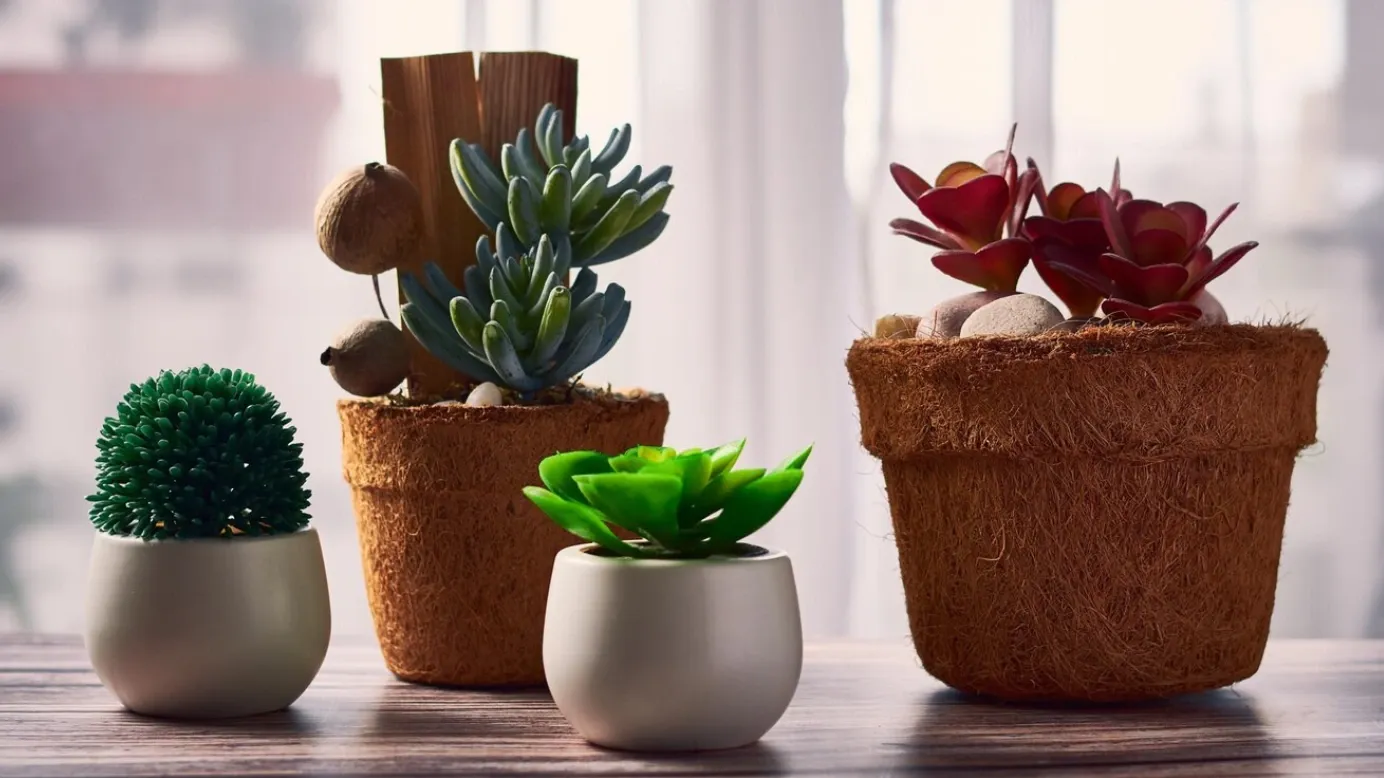 9. Maple leaf jewelry
Choose elegant jewelry pieces featuring maple-leaf designs. These can be necklaces, bracelets, or earrings. Maple leaves are a symbol of Canada, and these accessories will add a touch of Canadian pride and style to their outfits.
Indulge in the magic of Xoxoday jewelry brand gift cards and vouchers, unlocking a treasure trove of prestigious brands like Giva, Tanishq, Kalyan, Malabar, SWAROVSKI, and many others. Elevate your festive moments with these dazzling selections.
10. Cookbook by a Canadian chef
Explore Canadian culinary talent by gifting a cookbook authored by a renowned Canadian chef. Look for cookbooks that celebrate local ingredients and flavors, giving your coworkers new culinary inspirations for their Thanksgiving gatherings.
11. Fall-themed puzzle or board game
Encourage some leisurely fun with a fall-themed jigsaw puzzle or board game. It's a thoughtful way to provide your coworkers with a relaxing and enjoyable activity to share with family and friends during the holiday season.
12. Thanksgiving charitable donation
Instead of a physical gift, consider making a charitable donation in your coworkers' names to a local food bank or a Canadian charity that aligns with their values.
It's a meaningful way to give back and promote the spirit of gratitude during Thanksgiving.
Conclusion
Canadian Thanksgiving is a wonderful opportunity to show your employees and coworkers just how much you value their contributions and the positive impact they have on your work environment.
By choosing thoughtful gifts that reflect the spirit of gratitude and the beauty of the season, you can create lasting memories and strengthen your professional relationships.
Whether you opt for a delicious gourmet basket, a personalized token of appreciation, or an experience that will leave a lasting impression, your gesture will be a reminder that gratitude knows no bounds.
So, as you prepare to celebrate this Canadian Thanksgiving, take a moment to express your thanks to those who stand beside you day in and day out.
After all, the joy of giving is a gift in itself, and it's a sentiment that can truly make this holiday season special for everyone involved.
Happy Canadian Thanksgiving!
---