Table of Contents
It's that time of the year again— every day, someone's distributing chocolates, cutting cakes, ordering in for the squad, and whatnot. The holiday season is upon us, and there are a gazillion reasons to have a jamboree—Thanksgiving, Christmas, New Year's Eve, New Year's Day, and everything else that comes between them.
The best corporate holiday gifts for employees out there is arguably a solid vacation ranging from two days to a week. But as "Miss Manners" says, no holiday is complete with presents, and they always go from up to down. Let's face it, and your squad works it off. They come in with a smile and leave back all exhausted.
A small token of appreciation, along with their regular paycheck, can unravel all kinds of emotions—from a "Thank You" message in IMs to a hug from the always-hyped employee. It's a necessary etiquette, and It's keeping that in mind, here are the Best Holiday Gifts for Employees you are looking for. Always tough to choose an ideal gift that suits everyone, and for that, we have a fruitful suggestion for you—one where the best holiday gift for your employees is exactly what they want.
The Best Holiday Gift for Employees this 2023? Freedom of Choice!
We will get on the not-so-cliché stuff in a while, but right now, the hottest holiday gift on shelves for your workforce is the freedom for them to get whatever they want. Today's people want gifts that are not mere tokens of gratitude but essential commodities in their everyday life. It's fine to get them coffee mugs and notebooks, but if they could choose what they want and you could get it for them, it'll change the definition of holiday gifts, right?
Now it's possible! With Xoxoday, give your employees the freedom to choose their Holiday Gifts. With our special holiday season offers, your organization can distribute Xoxo Points and Codes to employees, and the catalog below would give them a chance to redeem it for what they want.
No more choosing what to get and debating with people would like and what ones won't. Now that sounds like stress-free holiday gifting.
Unique Corporate Holiday Gifts Ideas for Employees
Let's look at the best holiday and new year gifts for employees this year, from the start of the holiday season to draw the curtain to this year and onto the next one.
1. Upscale their in-house entertainment
A big hit amongst Employees who can't stop binge-watching during lunchtime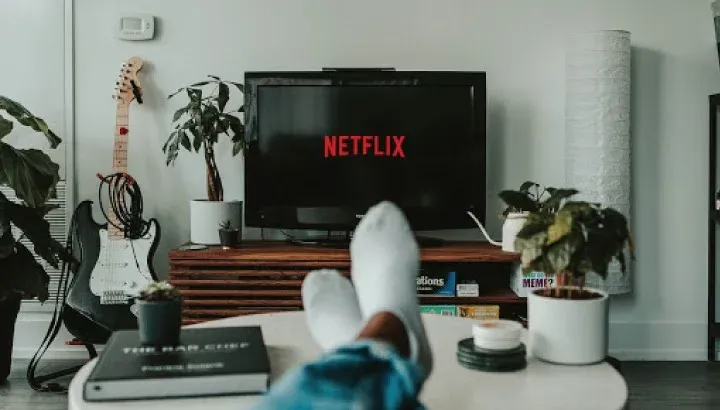 As for your employees, it's always an area for improvement in their in-house entertainment. Gifts ranging from crumbs of OTT subscriptions to a plethora of peripherals that enhance the in-home entertainment experience are a timeless hit in the new wish list of holiday gifts to staff. And yes, a big-screen TV or PC monitor would do the job of gaming, movies, and the grind.
2. Give them some time off
A big hit amongst Employees that 'fall sick' a day after Christmas to the New Year's Day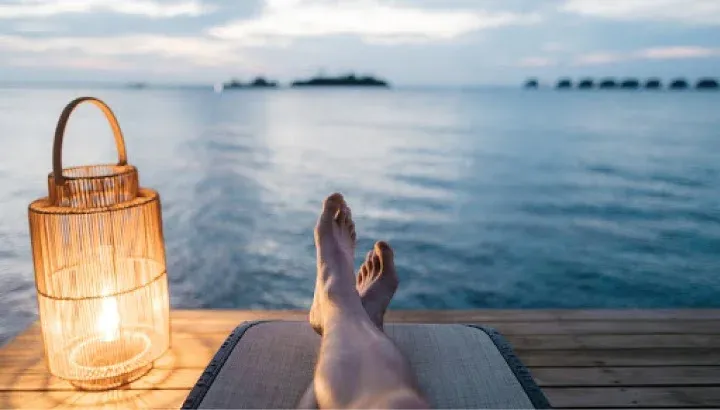 One thing that work-life puts completely to a halt is a no-strings-attached vacation. A week full of everything or nothing is what you and I yearn for, but the workload, deadlines, and fear of the manager's hairdryer keeps it off the table. A perfect holiday gift for employees would be a week's break—be it team-wise of a closed shop for the whole week. Watch them come back all recharged and ready to rumble.
3. Send them a care package
Spread some holiday cheer via a curated employee gift box that ships directly to their doorstep.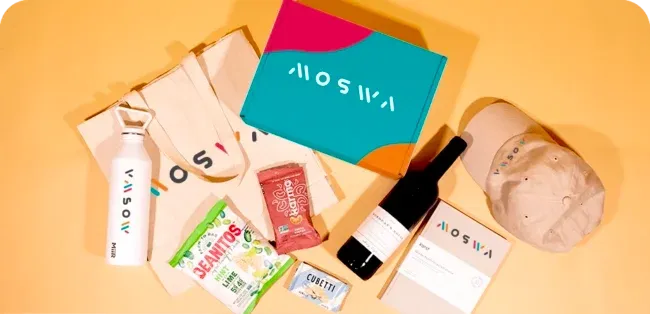 Sometimes finding one specific gift for an employee can be a real challenge. With a gift box service like Caroo you can select the best-curated care package for your colleague. You can even let them build their own gift box!
4. Give them a Knowledge boost
A big hit amongst Employees who are eager to learn new skills at all times.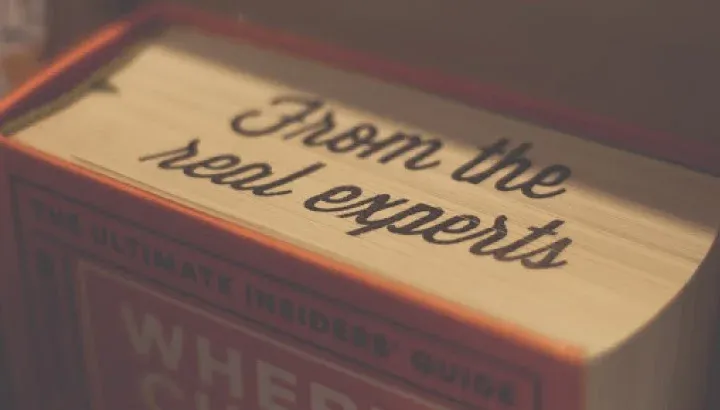 For those big fans of posting on LinkedIn now and then about the new certification they took up, and how it helped, a gift of knowledge would be an ultimate retreat to send them the right way. Many people yearn for free time to learn new skills and the holiday season is such a retreat to add new laurels to one's profile.
5. Good ol' pair of Headphones
A big hit amongst Employees who open Spotify first thing in the morning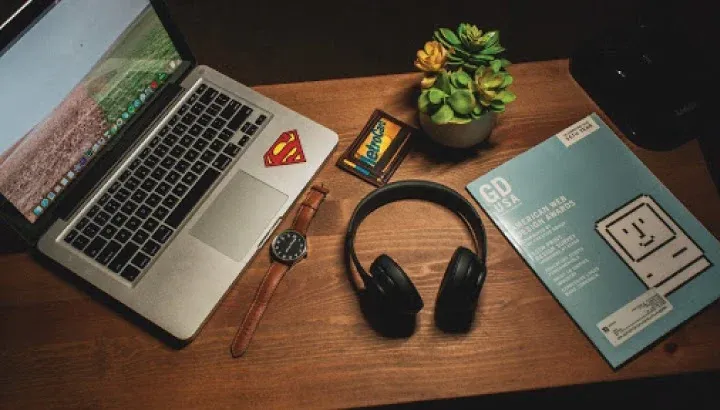 Gone are the days when co-workers with headphones on were frowned upon. As of now, they are the definition of personal space, and an amazing holiday gift for your employees to don after the holidays is a new pair of headphones. There are lots of brands, even in a price range that's easy on the company budget.
6. Tickets to events, concerts, or theatre
A big hit amongst the art enthusiast who has it on their bucket list.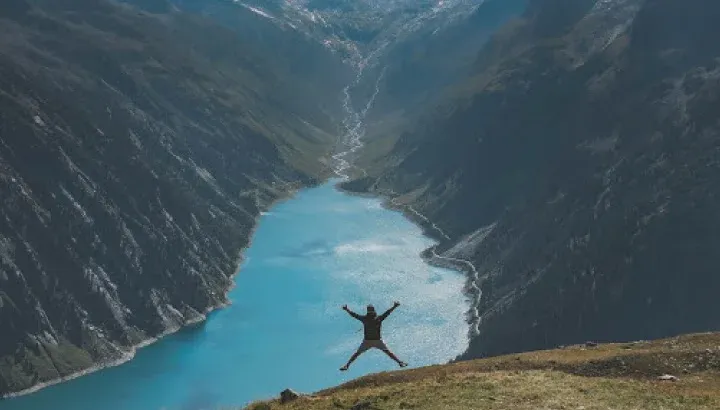 ‍Experiential gifts are simply amazing, and they leave an impact no other gift can. Your employees come back recharged, and the best part is that it's always inscribed in their minds. We all remember the first time our employer took us out on a field trip or a vacation. It's a timeless memory—and a perfect holiday gift for employees.
7. Office Décor never goes out of style
A big hit amongst Employees with Instagram-able desks.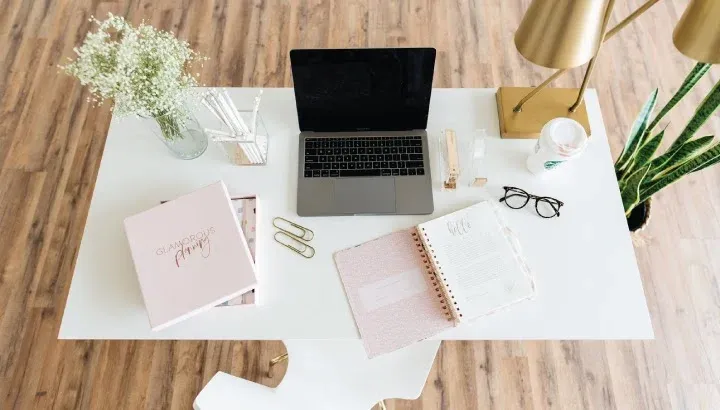 A favorable pick for remote employees, office décors like a clever pen-stand or a pun-full coaster set are always a favorable pick. The enterprise can get it branded with the company name and initials and give an additional sense of belongingness to work. Brighten up your employees' workspaces with a succulent plant or two, which is quite trending when it comes to holiday gifts.
8. A cozy blanket/a mini fan
A big hit amongst Ones who sit too close to the AC vent/ ones who are too far from it.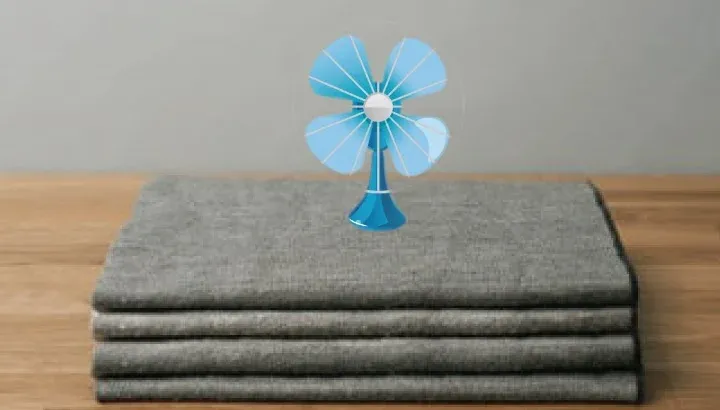 It's a tough life for people sitting with the sun staring at their faces in the summers and a frigid one for ones having an AC vent on their head—winters and summers alike. A comfy desk-blanket will solve the latter problem while the former can make do by shifting their desks near the fan—or a small USB fan would do too.
9. A pampering session to spas and salons
A big hit amongst: Is there anyone who doesn't like to be pampered?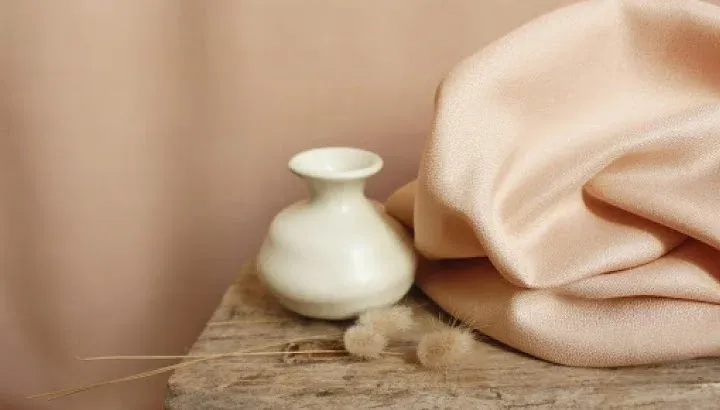 Spa and salon vouchers are the proverbial favorite gifts from an employer because most employees find it too luxurious to spend their hard-earned greens on it. Keeping that in mind, a spa, salon, or mani-pedi session vouchers would always find takers.
10. A formidable, cute notebook
A big hit amongst The Interns because they've got too much to jot down.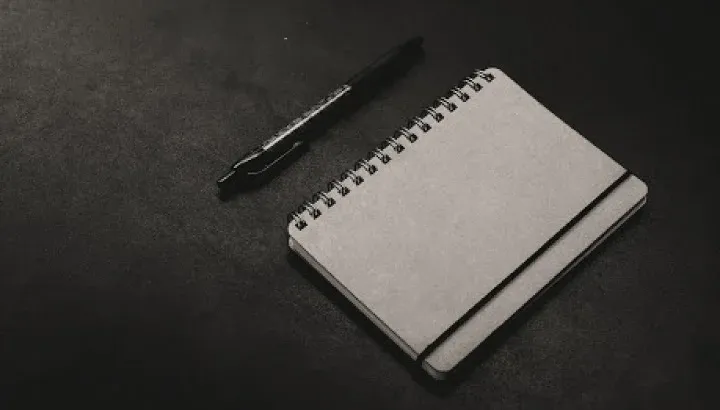 Mobile phones might have replaced scribbling, but the real ones find a way to jot down things now and then in their notebooks, which they probably won't look back to. This holiday gift is best served branded with your company's logo and the recipient's name embossed on it.
11. A bottle of wine to get the party started
A big hit amongst Free spirits that line up for the happy hour.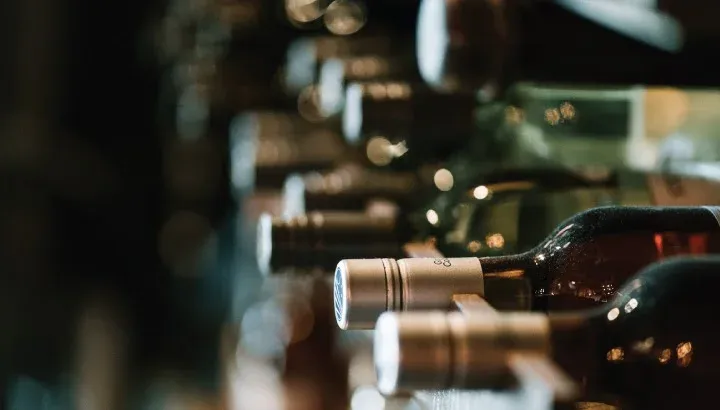 The holiday season calls for clinks, drinks, and salutes from buddies looking for a jovial time. Sending over a bottle of wine would be an ideal holiday party gift for employees that drink. The best part is that some bottles might just get popped in the break room on the eve of the last working day before the holidays.
12. Some nifty travel gear
A big hit amongst Employees who extensively travel for conferences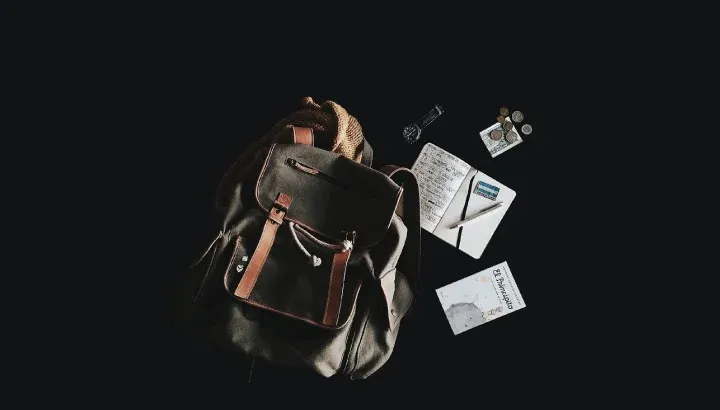 We all know the group of people at work that are always on the go. Attending seminars, conferences, having dinners with clients is always on their calendar. Holiday gifts like customized luggage tags, travel pillows and blankets, and charging kits would be perfect for them. Not only are these items relatively easy on the company budget, but peeps always appreciate them on the go.
13. Personalized office supplies
A big hit amongst Employees who ask the admin for a new pen every other day.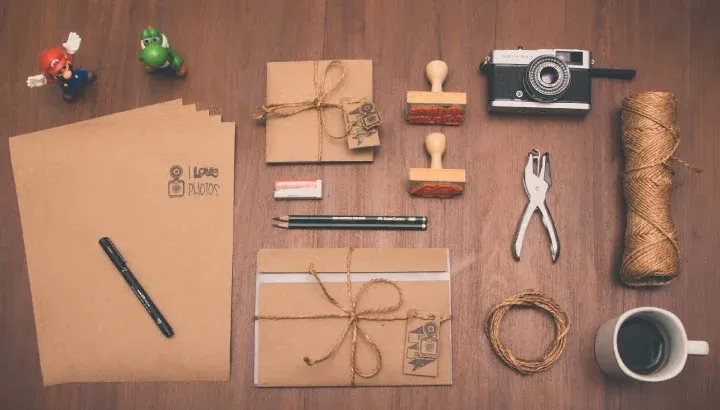 Personalized stationery goes a long way in making your workforce feel special. A small pouch full of pens, pencils, and other desk essentials would be perfect for getting things running as a holiday hamper for your employees. And to ensure that they don't lose on any of it, get them a…
14. A desk organizer for the neat freak
A big hit amongst Employees to love keeping things in order.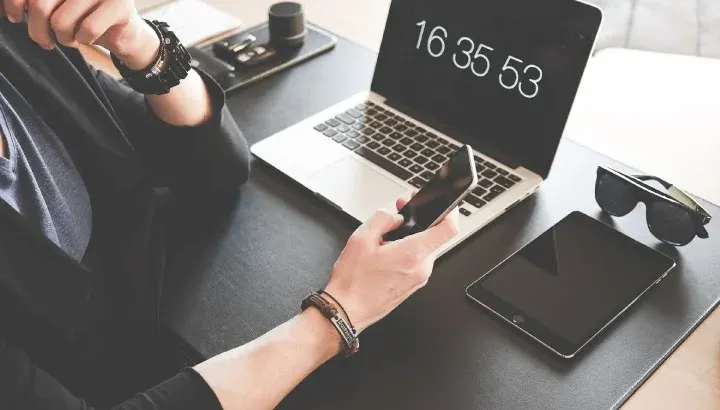 A well-curated desk organizer embossed with your company's sigil would be a great addition to your employees' desks. This one doesn't hurt the budget, and it's the first thing that your employee would see when they walk in.
15. Gift cards never fail to deliver
A big hit amongst Employees who've got everything else.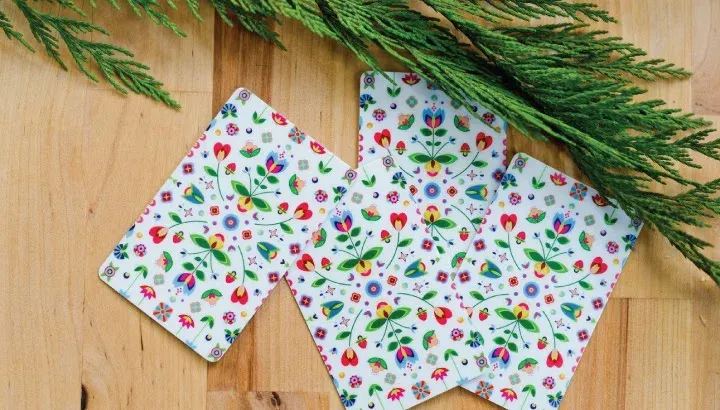 Amazon, Best Buy, Walmart—take your pick—or let your employees choose their kind of gift card. Gift cards straight up to get topped up into the user's account, and they can shop for whatever they want. Or you can leave it to them to choose their gift card by offering Xoxo Points, which can be redeemed for gift cards.
16. A Tablet or an eBook reader
A big hit amongst the bibliophile that runs the book club.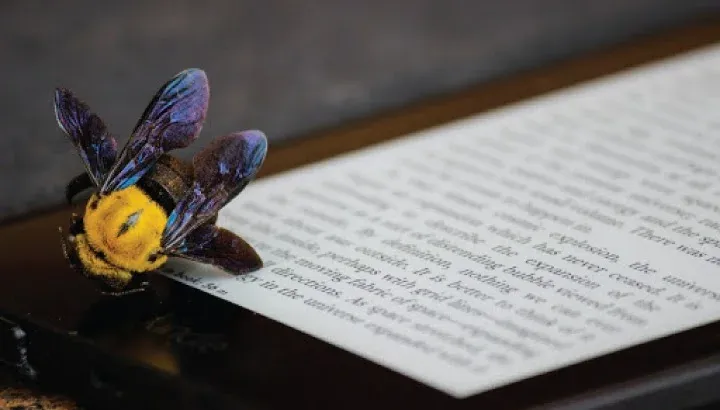 As for the ones who are already into reading and see a new book on their desk every other week, an eBook reader can solve their jitters of going to the store and keeping the light off while reading the book. A tablet and an eBook reader don't come cheap, but they can be managed as a good holiday gift.
17. One of your employees' hobbies
A big hit amongst Artists, writers, train-set collectors, and so on.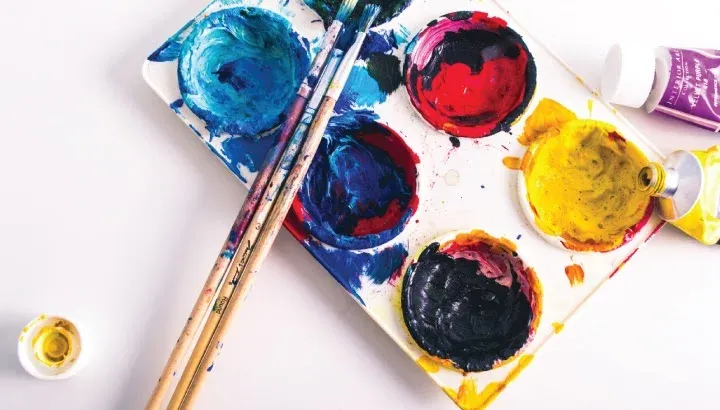 The best part about hobby-centric gifts is that they sometimes connect a person to something they've been running away from for a while.
Give an artist a brush and some oil pastels and watch them get back to their sketchbook, or give a writer a rusty notepad and watch the melancholic poems flow by. Empower your workforce's inner talents by allowing them a gift that resonates with their hobbies.
18. A luscious gourmet food basket
A big hit amongst Remote employees who munch their work hours away.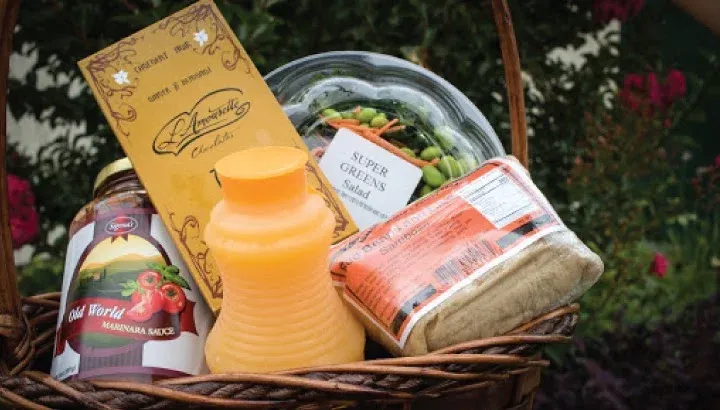 Chocolates, candies, munchies, peanuts, do we have to keep going? Send snack boxes in the form of an amazing food gift basket to your employees' homes. This is an amazing holiday gift for remote employees because they are too far away from work, and physical disconnect can be exhausting.‍
19. Cold, hard Cash
A big hit amongst: Is there anyone who doesn't want an envelope full of cash?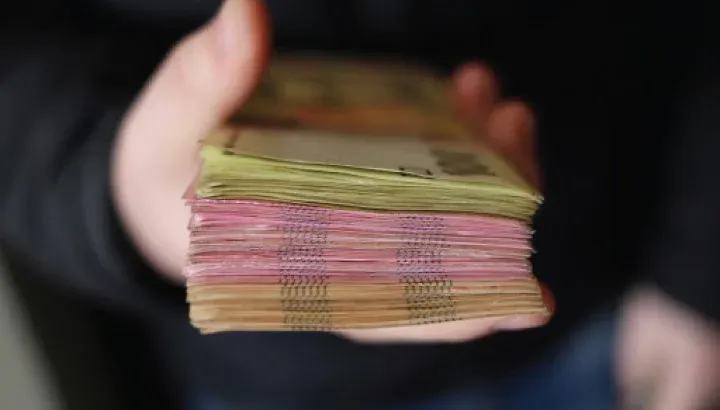 Sometimes, the best bonus is paid in a tiny little envelope with a cashier's check inside it and a personal note. Put chocolate beside it if need be, but this would be the perfect holiday gift for employees everywhere as long as they understand commerce basics. And yes, it makes the employer's job easier.
20. A coffee fix-up
A big hit amongst Employees who stay alive on those cups of joe.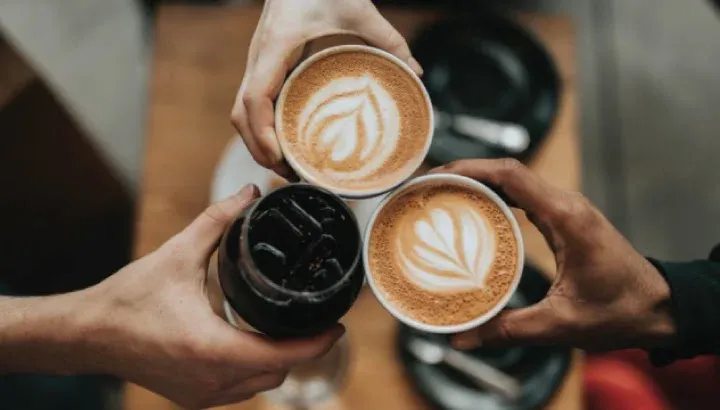 Since it's the holiday season and your workforce would be enjoying a considerable time off, a good coffee fix in the form of Starbucks gift cards or simply a jar of aromatic ground coffee would be a spectacular way to give them the morning jolt of happiness.
21. Workplace upgrade for Remote employees
A big hit amongst Remote employees who can't find the right camera angle because of the furniture.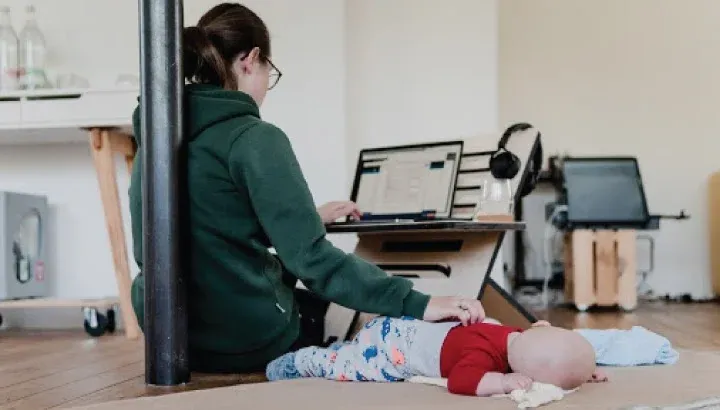 Since remote workers exist in nearly every organization now, they could use a handy gift like an ergonomic chair, a table hammock, or simply a gift card to the nearest furniture store for them to upgrade their home office. Not only would this increase productivity, but it'd also result in a happy and motivated employee altogether.
22. A cake from the nearest bakery
A big hit amongst Anyone who isn't allergic to cake.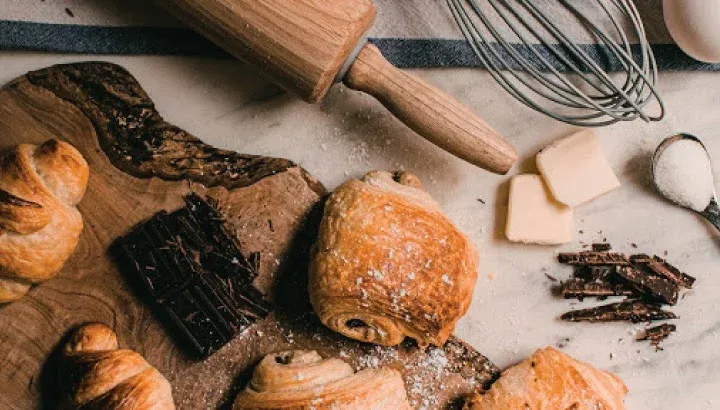 A gift voucher from any bakery nearby would do as well, but getting cakes or bakery hampers delivered to your workforce's humble abode would befitting start to their holidays. Be it a plum cake or fruit-nut cake or ones full of icing, and cake makes everyone happy.
The Importance of Holiday Gifting
Corporate holiday gifts can help build strong emotional bonds with the people most important to your business—your employees and your clients. As the year comes to an end, it is the perfect time to show appreciation for your clients and employees that have supported your organization and brand throughout the year!
1. For Employees
Your employees put much hard work into their jobs and stand by you through good times as well as trying ones. Despite the many challenges they may be facing in their personal lives, they show up to work with a smile, ready to crunch numbers and meet deadlines.
Giving gifts to your employees during the holiday season is one of the easiest ways to say "Thank You" and show them that you truly value and appreciate them. Gifting employees isn't merely a sweet gesture. It also gives tangible results.
Recognizing employees' work helps develop a more productive work environment. According to a Gallup report, companies with effective employee engagement were 21% more profitable and scored 17% higher on productivity.
2. For Clients
Holiday gifting for clients is an essential tool for creating solid, long-term relationships with your clients. A strong bond between you and your client can be the key to customer retention, ensuring that your clients return to your business year after year.
In today's competitive business landscape, many brands are providing the same products and services as you. Therefore, it is vital to demonstrate gratitude to your clients for supporting your business to build strong client loyalty. A thoughtful gift during the holiday season is sure to go a long way in showing your appreciation for your clients in the most powerful way imaginable.
The Current State of Holiday Gifting
Many organizations end up sending the same or similar gifts each year, which is often either a hamper filled with goodies and snacks, a bottle of wine, or a swag bag.
While there's nothing particularly wrong with these gifts, they are a pretty common practice at this point. The reasons people resort to the same old holiday gifts are:
They save time and energy
Choosing holiday gifts can take up much time, especially when you have many clients. Writing personalized thank you notes for each person, collecting their addresses, and ensuring your personalized gifts are shipped at the right time to the correct destination can be a real hustle. Hence, most organizations decide to stick to the status quo and go with a standard and 'unimaginative' hamper.
They are the 'safer' option
Who doesn't love receiving a bottle of some good wine and a box of chocolates? These are some of the safest options out there. Understandably, people choose the safe option due to the fear of sending out a creative gift and having the recipient dislike it.
Worried? Ease up with a Corporate Gifting Business by your side
Arranging holiday gifts is no easy streak for anybody in the organization. With these holiday gift ideas right there in front of you, it's not simple to arrange them all. or even a few. But a simple corporate gifting business can ease it up for you.
Xoxoday is the ultimate digital rewards platform for employees wherein your workforce will get the freedom of choice. From experiential gifts, digital rewards, and many options to ease of access and rewards and recognition, Xoxoday is the only digital rewarding platform needed to arrange gifts for your employees - be it holiday gifts or digital rewards. Book a demo and check out the Xoxoday Store.
What's Your Holiday Gift to Employees this Year?
We've got you the options, and now it's your call to make. That was the list of holiday gifts for employees in demand and your employees looking up to. Feeling nervous?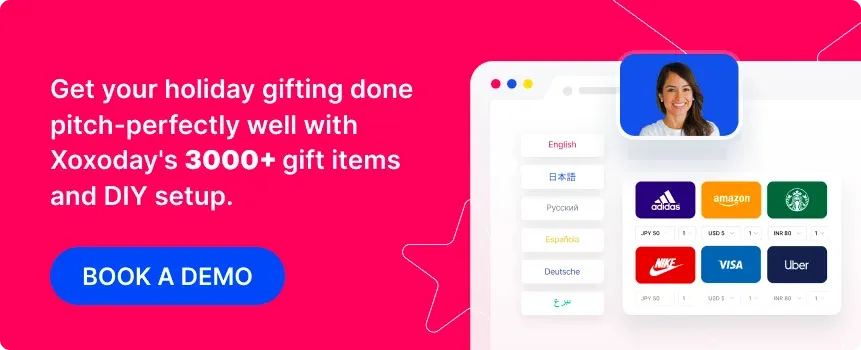 ---