According to
Incentive Research Foundation
, the per person incentive spent is expected to rise to $806 in 2022 from $764 in 2021. As a result, the overall incentive budget will increase by 34%.
If that stat wasn't convincing enough, then hear this interesting story.
Last Saturday, I was at a pharmacy to buy 'Cetirizine' for my housemaid to help her overcome allergy issues. The pharmacist said, "I have the same drug from another company called 'ADEZIO,' a little expensive but more effective."
ADEZIO came with a price tag of $7.50, whereas the regular cetirizine was $2.50.  I purchased ADEZIO to try it. It is common for anyone to spend a little extra on health and convenience. Fair enough.
But let's look at the other side of the story. What made the pharmacist sell ADEZIO over cetirizine? Any guesses?
Well, he had a vested interest, of course. The reason is apparent. ADEZIO would have incentivized the pharmacist to sell their drugs over other brands. There is also a possibility that the regular cetirizine seller is not collecting point-of-sale data to drive his channel incentive program, thus, losing on sales.
Whatever the reason is, ADEZIO managed to leverage this channel to increase sales, and they could pull this off by incentivizing their partners smartly.
📙 The moral of the story is: incentives have the power to make or break your channels.
Do you collect the point-of-sale data to get such insights and re-calibrate your channel incentive programs?
No? Then read this.
According to
HBR
, by rewarding partners for data sharing, manufacturers improve visibility into customer needs, an activity that most manufacturers fail to do.
Data sharing is just one of the many behaviors you can incentivize. You may choose to reward different behaviors or performances of channel partners based on the goal you want to achieve.
Let's dive into the nitty-gritties of channel incentive programs to help you understand them better.
Types of Channel Incentive Programs Popular in FMCG/FMCD Industry
Your channel is the backbone of your business. Hence, it is crucial to pick a channel incentive program for your partners that keeps them motivated.
But the question is, what type of channel incentives should you opt for? What goes well with your partners? How can you keep them motivated to generate more sales for your business?
To answer your questions and keep you away from perplexities, we have listed the various types of channel incentive programs with examples. These will give you a complete picture of what works in the traditional FMCG/FMCD world.
1. Sales incentives
Sales incentives are a way to reward channel partners once they reach or exceed a specific sales goal. It is not only the most widely used incentive program in the FMCG/FMCD sector but also a proven technique.
Sales incentives are usually given as point-based rewards, gift cards, single-use debit cards, etc.
Goals: Sales incentives help the company scale in all directions. It depends on the purpose they are being used for. You can leverage sales incentives to meet short-term (revenue targets) and long-term (build brand loyalty) business goals.

Challenges: Since sales incentives focus only on 'sales,' partners often concentrate on revenue-generating activities while losing interest in other business aspects like building relationships. They are expensive, which makes it hard for small businesses to afford them. Small companies new to it might not have the budget to afford a sales incentive program.
Example: Indiakaloan.com is an advisory service in the banking sector, which offers its channel partners various sales incentives such as vouchers and coupons to achieve specific revenue targets. Besides that, they also offer business growth opportunities for their partners.
The same old, boring rewards might not excite your partners anymore. To stand out and make an impact, explore Xoxoday's global-rich catalog to shower your partners with unique gifts.
2. SPIFs or SPIFFs (Sales Performance Incentive Funds)
According to
HubSpot
, SPIF is a
short-term,
incentive-based initiative that motivates sales representatives to achieve business targets.
The concept of SPIF boils down to telling your sales reps, "If you move X amount of product or schedule X amount of demos or close X amount of deals within a fixed timeframe, you get a reward."
Most SPIF incentives are financial, but prizes, vacations, and recognition can all serve as the basis for an effective SPIF program.
Gift cards are also a safe bet, but they lack the expression of thoughtfulness at times. If salespersons need to speak to multiple decision-makers to close a deal, it will warrant a lot of phone/call time.
A set of noise cancellation headphones that make their sales calls better, a new ultra-wide monitor or a subscription to a wellness program to help them meditate and focus would make for great reward options. The only limit on incentive options is your imagination.
Goals: The main aim of SPIFs is to meet sales goals for a particular product or service quickly. In addition, SPIFs increase channel partner engagement and help boost low performance. One can also use them to accelerate pipeline, finish old stock, support a product release or take advantage of new market opportunities.

Challenges: There's a chance that giving SPIFs can create unhealthy competition amongst the partners. While some channel sales reps might try to get the most deals, some might not even try much because of the program's competitive nature. There's also a chance that sales reps might not work beforehand in anticipation of a SPIF in the future, which is called sandbagging.
Example: Samsung Mobile Valued Partner (MVP) Program was designed for Mobile B2B resellers to build shared momentum, empower Samsung's mobile business partners with innovative technology and solutions, and help them create more significant sales opportunities.
Samsung MVP program partners are eligible to receive numerous benefits to help them boost their business prowess. These include financial incentives such as target bonuses (SPIFs), market development funds, promotions, access to online and offline training.
3. MDFs (Marketing Development Funds)
Marketing Development Funds are incentives rolled out to channel partners to increase future sales by creating brand awareness. Unlike other incentive programs, MDFs are provided in advance to selected partners who agree to use the said funds for the specific purpose they're allotted for.
These funds are generally allocated for channel partners to perform specific ancillary marketing activities. These could be developing marketing materials like email lists or organizing educational and lunch-and-learn events.
Goals: The goal of MDFs is to help partners build sales and marketing campaigns to increase brand awareness. An ancillary goal is to build a trust factor between the business and its partners. If used correctly, MDFs can make developing strongholds in local markets easier.

Challenges: An MDF is an investment in a plan that a third party executes. So, it becomes difficult to monitor the use of the money rolled out. Estimations can go haywire; execution of the plan may cause changes in the use of the MDF. It's almost like placing a bet with no certainty about the outcome.
Example: LG, an electronics and home appliance company, provides its channel partners with support at every step. They help them expand their market during demand generation, pre-sales, and post-sales.
4. Rebate incentives
A rebate is a refund or a money-back. Businesses encourage channel partners to increase their orders of products or spend larger amounts of money investing in stock from these businesses by offering rebates. Rebates are rolled out either as refunds or in the form of rewards or points.
Rebates are one of the oldest and arguably one of the most effective forms of incentivization. But changing times call for innovation in rebate programs, and here's where we can help you transform the rebates and refunds game.
Goals: Like all other incentives, the primary purpose of a rebates program is to increase sales quantity, in this case, specific products or services. You can also use rebates to encourage data collection that helps businesses create more effective marketing strategies in the future.

Challenges: Management of rebate and reward programs are a challenge for companies. Unless a well-functioning solution is in place, running an effective program is almost impossible. The other side effect of rebates is the likelihood of unhealthy competition between the partners.
Example: Amway, an FMCG company, is dependent on its vast network of channel partners. Its rebate program is very simple, straightforward, and effective. It is a two-pronged program where partners receive a specific percentage of sales that they have made as rebates and enjoy rewards from a point system.
5. Co-operative marketing funds
Co-op marketing funds are reimbursement of costs incurred in conducting a marketing initiative - usually shared by the company and channel partner. MDFs are a pre-initiative incentive, whereas co-operative marketing funds are given out after completing the marketing activity.
Goals: A cooperative marketing fund aims to get both parties (e.g., distributor and partner) equally devoted to a common goal. The common goal is market expansion.

Challenges: An understanding and an element of trust is a must to run a successful Co-Op Marketing Fund program. If there is no understanding between the two, rolling out funds after the program could lead to a strained relationship.
Example: Huawei is a leading electronic manufacturer. It offers a well-structured program for its sales and service partners that combines different types of incentive programs. One of the offerings in the program is cooperative marketing funds to help partners in lead generation.
6. Deal Registration Incentives
The incentives that are tied with the size of the deal are called deal registration incentives. It gets difficult for sales teams and channel partners to push sales on high-cost products.

In such cases, deal registration incentives can effectively motivate partners to make sales. The more conversions or deals registrations sales reps can make, the higher their incentives.
Goals: Encouraging on-ground sales reps is the primary goal of this kind of program. Incentivizing with money is a great way to keep sales reps engaged and motivated. High-worth incentives give partners a reason to participate and give their best.
Challenges: Since deal registration incentives are targeted at and work best when rolled out to individuals who make the sale happen, it can get hard for the business to keep track of the deserving candidate and ensure that the incentive reaches the right person. Another possible challenge is the change of hands or roles that can occur during the deal registration process where it becomes difficult to identify and attribute the deservedness of the incentive to one person, making participants reluctant.
Example: Monte South, a real estate company, has a very straightforward deal registration program. They give a fixed percentage of commission on a specific number of deals.
7. Value-added reseller incentives
Value-Added Resellers (VARs) Incentives are rolled out to channel partners to allow them to add an extra feature, product, or integration to improve an already existing product - yours - as a part of their resale activity. These value-added products become a 'one-stop solution' for customers' needs. Adding value at the sales level helps encourage the purchase.  
Goals:  Your on-ground channel partners have the best view of the market and customers. By incentivizing partners to add value to your product, you are working to increase your stronghold over a particular market. The creation of product and brand enthusiasm is another goal of VAR Incentives.
Challenges: Creating trust with Value Added Resellers becomes a challenge. Allowing another company to add value to your product means extending freedom. Running a VAR program means having intermediaries involved. Such incentive programs decrease profit margins and may not be as lucrative as other incentive programs. If gathering customer data is a goal, acquiring that information from VARs is a trade secret they may not want to share.
Example: TTAP - a Singapore-based subsidiary of Toyota, a car manufacturer, needed a new platform to connect real-time car data. They partnered with a Value Added Reseller (VAR) called Techblocks to get the technology. Here's a case study to help you understand TTAP's requirements and see how Techblocks fulfilled them.
8. Referral incentives
As the name suggests, when channel partners identify and refer potential customers, you can reward them with referral incentives. Referrals add credibility that encourages purchase.
Goals: Referral incentives have a twofold objective. The first is to encourage channel partners to act as brand ambassadors. The second is to give you more customers and sales. After all, word-of-mouth referral is the most powerful marketing tool.
Challenges: Efficiently tracking referrals and rolling out incentives can pose a challenge. Running a referral incentive program is also capital-heavy. A business must have enough revenue to invest in to ensure growth.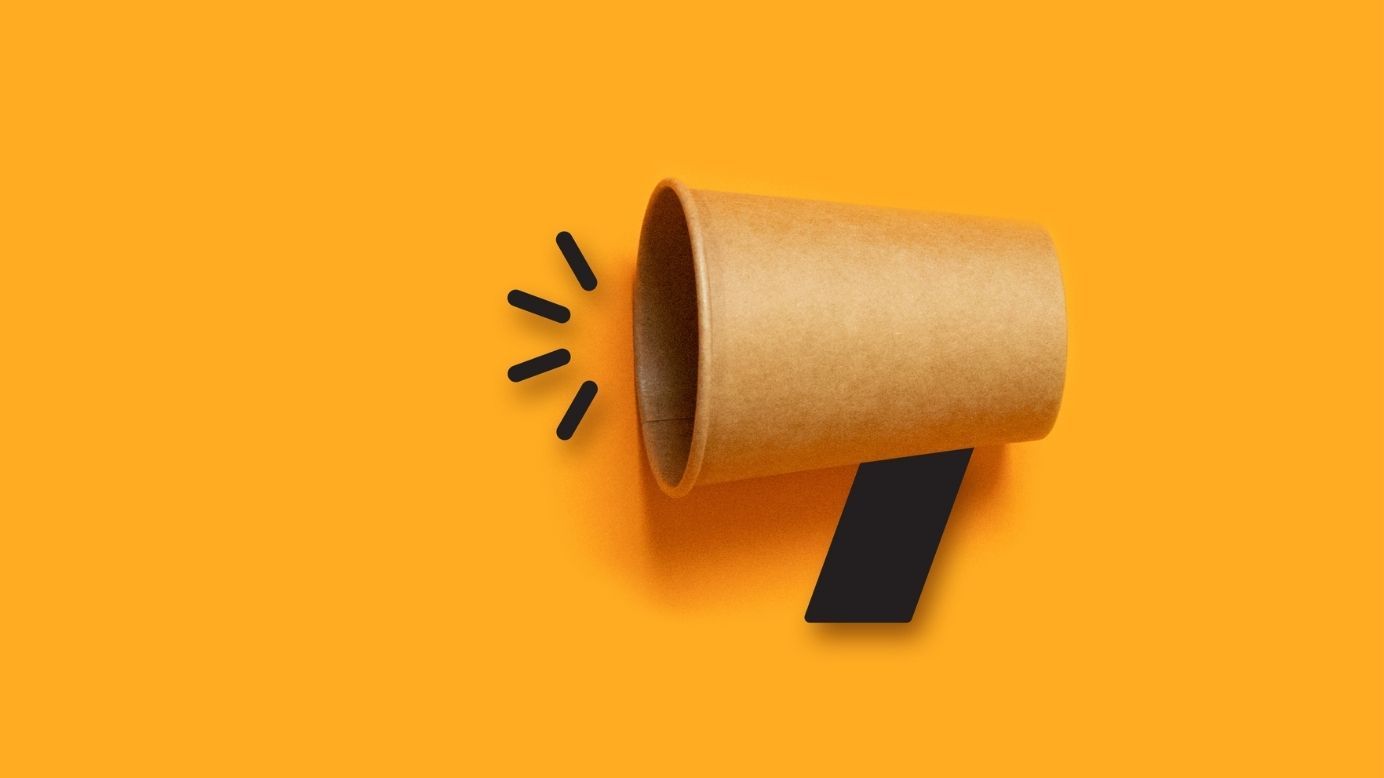 Example: KG Builders, a real estate company, offers a referral incentive of up to INR 9,12,000 per referral sale. This is a perfect example of making an alluring referral program.
9. Enablement and Training Incentives
Enablement and training incentives are the incentives given for the time your partners invest in learning about your product to make more sales. You must equip your channel partners with the best education to help them answer customer questions confidently.
A channel partner who doesn't know what they're selling can make you look bad. Enablement and training incentives are a long-term investment in building a reputation. These incentives can be set up as points-based rewards or tied with other performance-based incentives such as retreats and getaways.
Goals: The primary purpose of enablement and training initiatives is to educate your channel partners about your product and brand. The more they learn about your product, the more they want to sell it. You can also inform your partners about your ethos to make a more profound impact.
Challenges: As good as your training and enablement programs may be, there is never a way to ensure that what you teach is being used. It is challenging to check implementation and measure the results of execution. It's an investment running on faith with the hope of favorable returns in the long run.
Example: Cisco, a networking hardware company, has a comprehensive channel partner program. They have a detailed channel partner guide. This guide can help you with great insights into enablement and training incentives.

10. Loyalty incentives and partner retention
You might have partners who are already performing their best and don't need any of the above incentives to stay 'motivated.' They may already be skilled and very competent. But they are also high in demand.
Partner Retention incentives are vital to ensure that you don't lose these gems to the ever-growing competition. That's when you roll out these initiatives - to show that you value your partners and their loyalty and to encourage them to continue the good work.
Goals: Establish a connection with your channel partners to earn their loyalty by showing that their contributions are highly valued. Partner retention is thus the primary goal. These incentives also help you maintain a certain brand and business image which can prove beneficial.
Challenges: Loyalty incentives are no guarantee of channel partner retention. They are you fertilizing the soil without knowledge of whether or not your tree will fruit.
Example:
JK Tyres, an automobile parts manufacturer, is acing the loyalty and partner retention game through its point-based system. It recognizes and rewards its esteemed channel partner. They even have an app where partners can see their real-time progress and track their rewards.
How to Choose the Right Type of Channel Incentive Program
Different incentive programs serve different purposes. What works for one business may not work for others. There is a possibility that it might even hamper growth. So it becomes important for you to define your purpose and pick an incentive program that caters to your purpose.
Ask yourself what it is what you expect from your partners - Is it more sales, expanding your market, being knowledgeable about your products and offerings, creating buzz around a new product, or maybe something else?
Here's a quick reference table that could help you understand which type of channel incentive program serves what purpose:
Type of Incentive Program
To be used
Sales Incentive
If you want to keep your partners motivated and their morale high - all your sales targets should be tied with sales incentives.
SPIFs (Sales Performance Incentive Funds)
If you're trying to boost sales in a short amount of time, performance-driven rewards like SPIFs might work best to push sales teams forward to meet targets. A use case could be when old inventory is piling up, you can help partners reduce the old stock by incentivizing its sales.
MDFs (Market Development Funds)
If you're looking to create a buzz around a new product, MDFs are a good option for partners to use the funds to increase visibility.
Rebates
If you want to generate sales of a particular product by influencing seller and buyer preferences.
Co-ops (Co-operative Marketing Funds)
When you want your partners to be equally invested in both rewards as well as risks of the business. Unlike MDFs, co-ops are offered as reimbursements, not an advance fund.
Deal Registration Incentives
If you are in a business where deal values are generally high like real estate, automobiles, tying incentives with deal closures is a rule of thumb. Foreign holiday trips are quite popular in this segment.
Value-Added Resellers Incentives
If you want to promote cross-sales that utilize one or more of your products.
Referral Incentives
If you want to increase market penetration referral incentives shall be perfect.
Enablement and Training Incentives
If you want your channel partners to be knowledgeable about your products or offerings. Consumers today are more aware and thus more demanding when it comes to product information.
Loyalty Incentives and Partner Retention
If you want to create a long-lasting relationship with your high-performing, in-demand channel partners.
There is also a good chance that you would need to use a mix of multiple types of incentive programs like Huawei does.
Reward Theory: What You Need to Know
In a study conducted by the Incentive Research Foundation, channel partners of different ages and genders appreciate rewards differently. In addition, they have personal preferences of how, when, and in what manner they think they should be rewarded. Understanding this reward theory can help you better understand partner preferences and reward them accordingly to get better results.
These are the conclusions of the theory:
People prefer non-cash rewards more than cash rewards. 62% of them said they liked tangible rewards more than cash.
The study showed that experiences like travelling and events are better preferred.
The study had also categorized the ways of presenting rewards into four categories: Big Show (a large event), Little Show (just the workgroup), Peer-to-Peer, and a Private Note. Here's what these fancy-sounding words are perceived:
Big Show was liked more by non-sales people and less by salespeople.
Men were more inclined towards the Big Show than women.
Women were less interested in Private Notes but more inclined toward Peer-to-Peer.
Like Women, the millennials preferred Peer-to-Peer presentations while the GenX liked Little Show.
Key Takeaways
The per-person incentive budget is on the rise. It is the need of the hour to ensure that your partners are content and feel valued.
Incentives give your partners a reason to stay with you. They are a great way to increase loyalty and trust, both of them directly affecting your business.
Different incentive programs serve different purposes. You need to understand your goals and choose a program that caters to them.
There are several types of programs. Before picking one up, study it in detail. Research what goals it serves, the challenges, and how you can overcome them. Go through case studies and understand how a particular program works.
Experimenting doesn't harm anyone. Try different ways and understand what works best for you. Talk to your channel partners to understand what they like the best. This will give you a clearer idea and make partners feel heard and happy that you asked for what they'd like.
Rewards are appreciated differently by people belonging of varied ages, gender, and circumstances they are going through. Read this research report by Incentive Research Foundation to understand your partners and their choices.
Overwhelmed? Don't be. We understand it takes almost superhuman abilities to implement these programs alone. We've got an ace team in place to help you build a channel incentive program that gives you the best results possible.
Come, explore Xoxoday, a Complete Rewards, Incentives, Benefits, and Payouts Infrastructure for Businesses and let us help you build the perfect channel incentive program.

---