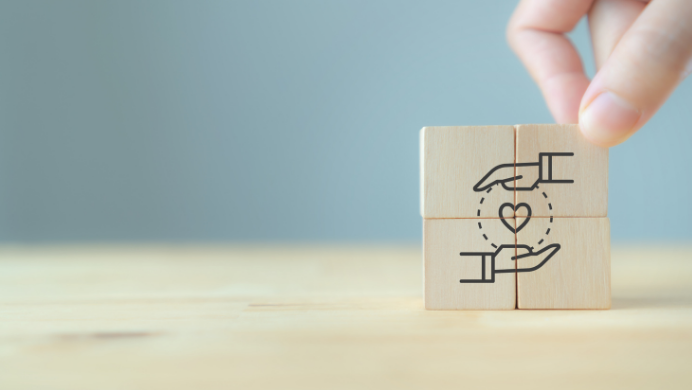 Innovative Customer Loyalty Programs
Customer loyalty programs have evolved significantly over the years and include both customer service and reward new customer acquisition and retention programs
It is important and usually less expensive to ensure that existing customers are happy and keep coming back to the business. Customer loyalty programs have evolved significantly over the years and include both customer service and rewards. Customer retention programs have been around for a long time, such as McDonald's 'Toy with Happy Meal' program. However, marketers are bringing new customer acquisition and retention programs with millennials becoming a major part of the current customer landscape.
Good loyalty programs are an important part of attracting the millennial customer, says Salesforce, a leading CRM platform. Offering attractive perks as part of the loyalty program is an important tool for customer acquisition. Traditional perks of discounts and cash back are giving way to innovative loyalty programs such as Multi-brand Program Customer Rewards, Multi-visit Loyalty Rewards, and e-rewards programs. Branded and customized cards are both an effective and cost-efficient tool for a customer retention, acquisition, or win-back program.
Customer Loyalty Programs in the Age of Instant Gratification
In this digital age, the loyalty programs are evolving to lure millennials. Digital rewards are becoming a big hit with many incentives and rewards users. This is because this kind of reward can be used almost immediately and gives a sense of instant gratification.
For example, a virtual prepaid card would be emailed to the end user immediately through the instant redemption process. The end user, within minutes, will have their reward and can activate it online or by phone. But using cheques or prepaid cards, for example, would take a few days to generate the card or print the cheque and a few more days for it to get to the end user.
For enhanced Customer Experience, Loyalty programs must allow for "Right-Now" in all forms. Provided the engagement is correct and when they want it, you have a good shot at retaining your customer, says alldigitalrewards.com.
Today the end user expects engagement immediately and they want it to be correct the first time. If the end user is instantly captivated, they might let a bad experience slide even if the engagement presented is wrong.
Data shows that if delivery of engagement or result of the engagement is immediate but not right, continued loyalty was over 75% ensured. If the delivery of the engagement was right but not immediate, continued loyalty was less than 65%.
By missing both engagement and the delivery, continued loyalty crashed at less than 30%. Customer retention in those cases continued to drop in the following weeks no matter how good it was after the first event.
One size doesn't fit all
Innovative loyalty schemes are an important part of acquiring new customers, however, it is important to consider the type of schemes to attract high-quality customers and reach the relevant audience. Taking the example of the highly competitive insurance industry, it is crucial for insurance providers to have a unique offering for their customers. While 95% respondents of a consumer survey stated that price was one of the most important factors to them when deciding which insurance provider to choose, only 55% stated that the reason they chose their provider was that they offered the lowest price.
This shows that despite most consumers' desire to get the best price, they will often choose a provider that offers them something extra of value. Other deciding factors indicated by Marks & Spencer's survey were whether the insurance provider offered the customer a personalized or unique service, how highly ranked the provider was and whether the provider offered a loyalty/reward scheme. To attract the millennial generation, the loyalty programs must be promoted via social media; use Twitter and Facebook to let followers know about loyalty updates. Second, use social media to expand your program's reach.
KURU Footwear Use of Sweet Tooth
KURU footwear uses Sweet Tooth to reward points when a shopper shares a product over social media – in this case, over Facebook, Pinterest, Twitter or Google+. Millennials want to know details about your program before they commit to joining. It is better to outline the benefits, as well as how members earn points and what rewards they can get. The average American has 634 social connections – quite the expanded reach for encouraging a share. Millennials love to share; they just need a reason. Simply saying "sign up for bonus points" is going to be lost on millennials as they like to be informed, says colloquy.com.
Use a visual explainer page to show everything that they need to know. Keep it minimal and picture-heavy, and keep boring terms and conditions separate.
Types of Customer Loyalty Programs
A well-done loyalty program can boost repeat business and help customer satisfaction. Below, are highlighted the advantages and disadvantages of different loyalty systems, and how you can assess their effectiveness.
Point System
The most basic loyalty program is the points system. Frequent customers earn points with every purchase they make, usually with a member card.
These points accumulate into some sort of discount or customer advantage. A point system is a great loyalty program for businesses whose customers make small but frequent purchases.
Starbuck's Rewards
One of the great point system loyalty programs is Starbuck's "My Starbucks Rewards." It's also one of the most popular, with over 10 million active users. At its core, it's a simple point system. However, Starbucks mixes in random discounts and special birthday rewards to keep their customers from becoming bored.
If your business chooses to implement a point-based rewards program, remember to keep the sign-up process simple, and vary your reward offerings to keep customers interested.
Tier System
The difference between a tiered program and points program is that a tiered program can offer greater rewards in the long term. The tiered system works by first offering small rewards for joining the program, then increasing the value of rewards as customers become more loyal.
Southwest Airlines Rapid Rewards
Southwest Airlines' successful Rapid Rewards programs is a point system that has three different tiers of rewards: A-list, A-list preferred, and companion pass.
Moving up the point ladder unlocks privileges such as priority boarding, free in-flight Wi-Fi, a100% points earning a bonus, and eventually a companion pass that allows one friend to ride one free round-trip flight. Tiered loyalty programs tend to work better for businesses that require a higher commitment such as insurance, hospitality, or travel. If your customer-base primarily purchases small items, then a tiered system might discourage them, as the next level could seem unreachable, according to customerthink.com.
Challenges in Running a Successful Customer Loyalty Program
Need to improve cost efficiency
Financial institutions need to optimize program costs to break even and generate profits. A low scale program presents a cost challenge in managing administration and redemption expenses. Program administration costs have also increased along with the rise in complexity of loyalty program. Program administration costs range anywhere between 10-20% of the overall loyalty costs and come down to 2-5% with an increase in the customer base and loyalty program spend due to the advantages of economies of scale. Issuers adopt various business models to distribute program costs among various participants.
Technological Challenges and Recommendations
Loyalty programs now have to deal with emerging technologies in mobile and online channels which have increased the complexity of loyalty program administration, implementation, and measurement across the loyalty management lifecycle.
Redemption through various payment channels is taking place
Loyalty programs allow their members to be rewarded instantly using real-time POS at merchant outlets for discounts, merchandise, or services. The online channel allows customers to redeem reward points using a variety of travel, lifestyle, and leisure options. Mobile channel payments allow redemptions based on contactless transactions and various mobile-based applications. Pay Pal and Google Wallet: Payment providers such as PayPal™ and Google Wallet are providing loyalty programs to attract customers to use their payment systems. Financial services institutions, therefore, need to introduce flexible ways to redeem reward points by integrating various redemption channel options—such as online, merchant outlets, and mobile phones—into their rewards programs.
Online Rewards Management is becoming increasingly sophisticated
A host of customer-driven features online have enhanced the complexity of the customer interface and have put additional technology demands on managing the loyalty system.
Social and mobile rewards are growing
Mobile coupons and rewards are gaining popularity as new smartphone applications evolve to manage multiple loyalty programs. Loyalty programs must, therefore, be able to deliver offers and coupons directly to the consumer in real-time through wireless-enabled devices using various mobile based applications such as Google Wallet and Foursquare.
Loyalty measurement is becoming increasingly complex
It is becoming increasingly complex to measure the impact of new channels such as online, mobile, and social, on incremental customer spend and customer satisfaction improvement, according to identita.com.
Lack of relevant and unique reward programs
Recent research conducted by the International Institute for Analytics and sponsored by SAS Institute shows that many businesses are, indeed, struggling to create relevant and unique programs that promote true brand affinity, translating to repeat purchases. In fact, on average, the self-reported effectiveness of loyalty programs is marginal, with an average of 6.5 out of 10.While retaining the most valuable customers is the top priority of loyalty programs among a majority of the companies, only 56 percent use a customer retention rate metric to measure loyalty programs success, and just 27 percent calculate customer lifetime value. Additionally, only 54 percent of organizations surveyed said they were able to calculate the revenue impact of their customer loyalty initiatives.
Measuring program effectiveness
Despite making large yearly investments in loyalty programs, the findings show that many businesses don't have a handle on their effectiveness. Forty-five percent of our survey respondents cite measuring programs effectiveness as a top challenge. Customer retention rate and customer satisfaction are the two primary metrics used, but only by slightly more than half of our respondents. A significant number of organizations use the second tier of metrics that includes average customer purchase, customer loyalty campaign response rates, share of customer wallet, and customer lifetime value. Measuring the financial impact of loyalty programs is also elusive. Only 54% of survey respondents by sas.com indicated that they can determine the revenue impact of their programs. Many companies might be surprised to find that increased spend on loyalty programs is not necessarily translating into higher growth rates, as reported in a recent study by McKinsey.
While loyalty initiatives might improve customer retention rates and bump up customer satisfaction, program benefits could be actually hurting the bottom line.
Features that make Successful Customer Loyalty Programs
The program is simple to understand
E-commerce Rewards programs should not be complicated. Whenever you start messing around in points, rewards, levels, and achievements, things can quickly spiral out of control. Most people lose interest.
You need to reduce the complexity as much as possible to create an enjoyable experience for the buyer. It will take the buyer just a few seconds to decide whether she wants to join. Therefore, you should make the program's overview easy to understand and analyze.
The loyalty program is easy to join
You don't want to create any barriers to a customer joining the program. It should be as easy. Usually, the best way to allow users to sign up is a simple email entry.GILT: Gilt uses the email entry option, but also allows users to log in with Facebook. This increasingly popular social login feature is a major plus, especially for users who are already sharing, buying and interacting on social sites.
The customer easily participates in the loyalty program
Rewards should accrue without the customer having to worry about it. Most customers don't want to have to enter a PIN or redeem a coupon code just to participate in the loyalty program. Industry example: Starbucks' loyalty program lets users participate simply by paying with your card or app.

The customer gets true rewards
For the reward program to be compelling, it has to provide true rewards. The reason why so many loyalty programs fall short is because they are superficial — they're just a way to snag an email address or get people to sign up. Don't be like that. A true rewards program is one that pays off. The most appealing kinds of rewards are cash, rebates, coupons and free stuff.
The program requires continual participation
If your e-commerce loyalty program is going to make customers buy more, then you need to encourage participation. The drawback of many loyalty programs is that they reward users who are already loyal, without compelling users who should be loyal.
The loyalty program gets better as the customer is more active
Walgreens rewards active members, literally. By tracking their activity, fitness, weight, sleep and other health factors, loyalty program members can earn real rewards.
The customer enjoys a new experience level
What good is a rewards programs that doesn't feel any better? When a customer makes progress and wins rewards, they want to actually sense it.Industry example: Starbucks does a great job of this. When you reach the gold level, you receive an actual gold card (sorry; it's actually plastic) in the mail. Starbucks also promises that your barista will know that you're someone special.

The loyalty program makes it easy to share and grow
If you want your loyalty programs to spread, there are a few ways to do this:
Reward users for sharing with their friends or persuading their friends to join. You don't want your rewards programs to turn into affiliate marketing, but there's nothing wrong with thanking those who share.
Few people will share for truly altruistic reasons, but if you motivate them with extra points or additional rewards for getting their friends to sign up, it will cause your programs to grow.
Create a program so good that people will talk about it. When Starbucks came out with their loyalty program, people started talking about it. It was easy to join, easy to participate, and provided great rewards. Starbucks was able to achieve viral growth, not just because they have a huge brand, but also because they had a great loyalty program.
Add social sharing icons to the rewards page. The most basic way to help users share on social media is to add the social sharing icons to relevant pages. This makes it easy for users to invite members of their social network.
Allow users to post their rewards status to social media. Some successful rewards programs allows the customer to tell their friends about what they've just done with a reward programs. Most users feel a sense of satisfaction when they earn a reward, so it makes sense that they will want to tell others about it, says Jeremy Smith, a conversion expert in his blog jeremysaid.com.
Smartphone App Loyalty Reward Programs are Driving Purchasing Behavior
Users who shop using mobile apps make purchases 21-percent more frequently than those who shop using other methods. One of the biggest drivers of app-driven purchasing behavior is loyalty rewards programs. Smartphone users enjoying checking or using their rewards because this interactivity encourages them to engage with the real world through their technology.
Both brick-and-mortar and online shops are mimicking Amazon's hugely-popular Prime. 44% of American households have Amazon Prime, a $99-per-year loyalty programs that offers free shipping on purchases and access to online music and videos. The popularity of Amazon's pay-in loyalty program has caused other retailers
to offer similar program; for example, Bed, Bath, and Beyond recently unveiled its $29-per-year free shipping and 20% off-per-purchase program.
Loyalty members are becoming the only shoppers who can access in-store smartphone purchases. We've all heard about coupons that are released to shoppers in-store via smartphones. But releasing these coupons willy-nilly is not the best method; instead, retailers are experimenting with only releasing these coupons to shoppers who have both signed up for loyalty programs and already made a number of purchases.
Long-term customer loyalty is being built using threshold and milestone markers. Modern customers like to feel unique. With this idea in mind, loyalty programs are moving away from generic, one-size-fits-all to personalized milestones based on purchasing behavior. As customers rack up milestones like time-in-programs, the number of purchases, or amount spent, the loyalty program app sends them unique rewards that build brand commitment.
Retailers can improve their relationships with customers by creating mobile apps that prominently feature loyalty programs. But your customers aren't going to join loyalty programs – or be loyal – if your app is unattractive or difficult to use.
A partnership with ELEKS on your mobile app design ensures this won't happen. Eleksteam offers thorough business analysis and award-winning UI/UX, so, at the end of their time together, you'll have a professional, ready-to-use loyalty programs app.
Key Benefits of Customer Loyalty Programs
Quicker and easier to set up
Setting up a card-based loyalty programs would take weeks or months. However online loyalty solutions can be implemented faster than the loyalty programs of old. They are also much easier to set up. An online loyalty programs also avoids the need to have expensive plastic cards to keep track of shopper transactions. Industry example - With Smile.io loyalty programs you can easily change and adjust how shoppers earn and spend points without the need for custom development.

Reward for a larger range of actions
An online loyalty programs can reward points for a ton of profitable actions that are impossible to do with a card-based programs. Online reward points can easily be awarded for customer referrals, reviews, social sharing, and more.
The good thing about rewarding for actions like these is that it drives value for everyone. Rewarding for actions like referrals and reviews not only gives value to loyalty programs members (points) but also drives value to the store through extended reach and visibility.
Cloud-based pricing software
Today, the loyalty program software is stored in the cloud and is easy to download and get started. This cloud-based software has a few key benefits. First, it makes customer loyalty affordable. In the past, if you wanted to start a customer loyalty programs there would be a huge cost associated with getting started. With cloud-based software you pay a monthly subscription, so you don't have to pay anything additional. It also allows you to always have the most recent version of your loyalty software. When you purchase software outright you have that software forever. But what happens when the next version comes out? You would have to purchase the software again. With cloud-based software, you always have access to the latest version of the software.
Tailored reward programs
According to smile.io online loyalty software allows you to create a program exactly how you want it, and branded to your store. Online you will never have a program dictated to you. When you start an online loyalty program you are in control. You can set up exactly what you want to reward for, how much you want to reward for it, and how much those points are worth. You also can name your programs what you want and call your points whatever you want. With your online loyalty programs, you are in the driver seat.
Giving rise to Digital rewards and recognition programs for employees
There is a huge leap in businesses integrating formal reward and recognition schemes into online employee benefits portals. Separate from standard salary and benefits, staff recognition schemes help to motivate and engage staff by acknowledging their good work in a variety of ways. Initiatives such as employee-nominated training and development, digital gift cards, and experiential and lifestyle-based rewards can all be claimed and monitored through a portal. They offer a cost-effective retention tool, and many businesses and HR teams are catching on, according to hcamag.com.
Easier to connect with the right target audience
Online social and mobile channels make it easier for issuers to connect with loyalty programs members and their social networks of friends and followers to help to increase the customer base and card usage.
Enhancing the perceived value of rewards programs
For a consumer, the perceived value of traditional rewards programs has been on a decline. Loyalty programs have become over-saturated in mature markets, which have led to lower acquisition response rates to rewards card offers. Since most of the rewards programs offer similar value propositions, attracting and retaining customers has become harder. Using e-reward programs on social media, points earned via social networking (social currency) can be gifted to friends and family within the network, engendering customer loyalty and enhancing customer satisfaction with the loyalty programs.
Simplified transactions
The growth of wireless-enabled devices has enabled loyalty card programs to deliver offers and coupons directly to the consumer in real-time in the form of mobile coupons. Use of online and real-time technologies allows for simplified transactions, data exchange, and wireless communications between two devices in close proximity says identita.com in its article on next-generation loyalty management system.
Program differentiation from competitors. Given the rising number of customer loyalty programs in the market, it comes as a little surprise that companies struggle to differentiate their loyalty programs from competitors. Over four in ten (42 percent) cite this as one of their top three loyalty program challenges. Only 37 percent of respondents believe that their customer loyalty program is distinctly different from competitors' programs, and respondents give themselves a rating of 6.9 out of 10 on the effectiveness of defending their customer base against competitors. Based on the survey* (Study by International Institute of Analytics; Keeping Customers – Successful Loyalty through Analytics, August 2014), there are some distinct differences in the loyalty offerings of respondents who feel their programs are differentiated versus those who do not. First, the breadth of the programs differs. Those who believe their programs are differentiated offer an average of 4.3 benefits versus 3.4 among undifferentiated programs. Programs that stand out from the competition are more likely to focus on member points or rewards, while the top benefit among parity programs is exclusive sales or discounts. This reinforces the notion that many loyalty programs drive their members to shop on price, or to delay purchases until there is a discount or sale. By contrast, the competitively unique programs combine a number of program components to build loyalty, says sas.com.
‍
Who Needs A Customer Loyalty Program?
According to a Capgemini Consulting report "Fixing the Cracks: Reinventing Loyalty Programs for the Digital Age", the influence of e-commerce is growing (according to eMarketer, global B2C e-commerce revenues will grow 17.75%, to $1.77 trillion in 2015). According to a Nielsen study, digital natives (aka millennials) are at the vanguard of the shift online, but they are also the most fickle.
This 'flippant' generation lacks brand loyalty, is most likely to browse before buying, and make channel-agnostic purchases on mobile, online and in-store, sharing customer experiences and canvassing opinions of influencers via social media.
The rise in digital purchasing means companies have more opportunity to track and analyze their most important customers, incentivizing the behavior that drives business value. But despite companies investing heavily in loyalty programs ($2billion a year in the US), digital natives, in particular, are rejecting them. According to the "Fixing the Cracks: Reinventing Loyalty Programs for the Digital Age" report, 85% of millennial social media sentiment towards loyalty programs is currently negative, says a study by sogeti.com.
Online retailers operating in a niche where customers are price sensitive are ideal candidates for a loyalty program. Price sensitive customers respond better to rewards than customers in big-ticket or luxury markets where price is not an important factor. A loyalty program in a fashion or beauty niche can also be successful.
Online retailers operating in markets with several competitors are also ideal candidates for a loyalty program. These retailers see the greatest benefit from loyalty programs since they are at the greatest risk of losing customers to competitors.
A loyalty program may also help you to stand out amongst your competition, giving you the upper hand and making you appear more customer-centric than other brands, according to bigcommerce.com
Five sure-shot ways to make your Customer Loyalty Program a Success
Focus less on loyalty and more on engagement. Obsessing about loyalty can come at the expense of healthy customer interaction – an interaction that should make a customer feel important and valued, not like a stepping stone to revenue. Loyalty is a by-product of engagement. Focus on engagement and brand loyalty will follow.
You can't reward customers you don't know. Organizations must build profiles that provide a rigorous understanding of the needs, attitudes, and behaviors of their most valuable customers. These profiles must be enriched with data from customer interactions across every touchpoint, from point-of-sale to mobile app.
Incentivize the behaviors that support your marketing initiatives. Instead of simply rewarding transactions, incentivize customers for engaging and interacting with the brand in other meaningful ways, such as writing reviews, or participating in game-based campaigns – especially when these open up your brand to valued customers' social networks.
Define metrics that relate to your campaign goals. Traditional operational metrics such as enrolment and redemption rates offer useful insights on the health of a loyalty program, but organizations must also measure the level of customer engagement generated by these programs. Choose engagement-based metrics such as time spent online or in-store, social media sentiment and purchase recency.
Integrate technology - A multi-channel, personalized loyalty program requires a technology platform that is fully integrated with internal systems such as Point-of-Sale, e-commerce, and ERP. The platform must support cross-channel rewards redemption, and enable insight-driven advanced analytics for real-time reward management and personalization, reports sogeti.com.
Those who nailed the art of Loyalty Programs
Loyalty programs can be very expensive to run, and businesses need to see a healthy return to justify keeping them active. When you get it right, RoI and long-term loyalty is the grand prize. When you get it wrong, the consequences can be quite damaging.
Air Canada awards badges to flyers when they completed specific 'challenges'. For example, members get the 'Pacific Badge' every time they took off or landed at specified airports on the Pacific coast, such as Sydney. These badges are then redeemable in air miles. The airline "reported a RoI of 560% for the program and saw registration levels that were double its initial forecast.
In Australia, Accor Hotels has attracted 14 million members worldwide since launching in 2008. Director of Loyalty, Renae Trimble reported to CMO Magazine that "regular market feedback has driven changes and new directions". Accor regularly surveys members and looks at activity rates and Net Promoter Scores to determine customer satisfaction. "We know that active members spend more, stay longer, and can see that at an individual hotel level and in terms of revenue".
Coffee shop chain Starbucks has had a hugely successful loyalty program with 12 million members. The current loyalty programme rewards the chain's patrons according to the frequency of their visits. According to the company's CFO, members spend three times more than non-members and visit more frequently. However, when Starbucks changed the model in April 2015 to one which rewards customers on their monetary spend, not frequency, they received a huge backlash on Twitter. Loyal patrons worked out that they would need up to 56 more visits to receive the same perks. They come to Starbucks not only for the coffee but for the whole neighborhood coffee shop experience. Offending a large part of these VIPs seems like a poor strategy, which may eventually backfire and cost Starbucks a large chunk of its loyal customer base.
Supermarket chain Woolworths has blundered a few times. Firstly, by only rewarding customers who spent more than $30 at a time, which ignored the growing trend of people who shop more frequently and spend less each visit. Secondly by dropping the Qantas points accruals from the scheme, which caused a big backlash and actually resulted in the Qantas points element being reinstated 9 months later. And thirdly when they launched their new scheme in August 2016, where customers only get points on selected products rather than every dollar above $30 spent in stores.
CASE STUDY
Brigade Group
Making a Referral program more exciting for customers
Objective
The company aimed to make referral programs more exciting for customers by providing high perceived value, customized experience gift boxes. The company wanted to provide a different but engaging and exciting reward as part of this program which is easy to execute, manage and scalable.
Solution
Every Real Estate company offers 1% of the value of flat as a referral. This is default expectation and hence in order to create excitement in the trade & customers, Brigade wanted to offer something new. We offered customers Experience box which was beyond the referral budget. The price was only 10K per box, but the excitement created in customer was immense. The customers were given choice of choosing from over 10,000+ refreshing experiences and activities across India.
Details of the reward program
Existing customers: For every successful referral, existing customer of Brigade Group is rewarded with up to 1% of the Agreement Value of the property booked by their friend or family. Should the customer book another property with Brigade Group, he or she will earn a Loyalty Bonus, up to 1% of the Agreement Value of the property booked. Registered with us but not booked: For those who have visited one of our properties but for some reason not made a purchase, we still have provision for them to refer friends and family and earn up to 0.5.% of the Agreement Value of the property booked by their friend or family as referral reward.
Should the customer book another property with Brigade Group, he or she will earn a Loyalty Bonus, up to 1% of the Agreement Value of the property booked.
METRO CASH & CARRY:
Incentivise customers to become Loyal Customers
Objective
METRO Cash & Carry is an international self-service wholesaler. The client wanted to engage and incentivize loyal customers through an automated and scalable portal to increase loyalty customer base and hence repeat transactions.
Solution
Xoxoday provided an Enterprise Platform where customers can avail special perks to buy regularly from METRO. Customer retention is the key challenge in retail business. Discounts are one parameter, but the company wanted to offer special privilege to loyal customers who buy from the store every month. The customers can login and avail privileges/perks/discounts to be part of Metro Loyalty Program. Specific perks were kept exclusively for Metro customers in the platform.
Details of the Reward program
METRO Bandhan
METRO Bandhan is not just about better services; it's also about greater profits for you. We're here to create wider profit margins for you. And that's the aim of the Bandhan Bonus Program – where, the more you purchase, the more profits you earn!
Tailor-made Bonus Rewards program
We've created a Bonus Rewards solution tailor-made to suit your business cycle. This Bonus Program entitles you to earn bonus rewards of up to 2% on your METRO purchases for a METRO Bandhan Gold member
Redeeming METRO Bandhan Bonus Rewards
METRO Bandhan Bonus Rewards are directly credited to your METRO account within 15 days of the ending of each quarter. You will be informed of your total Rewards by mail. And you can redeem these Rewards against subsequent purchases at METRO. How simple can it get! But do ensure that you redeem your Bonus Rewards within 60 days, failing which the validity of your Rewards will automatically lapse.
Xoxoday offers loyalty programs which immediately allow you to accumulate rewards and redeem them win high trust from customers. Remove customer frustration and create true personal bonds with loyalty programs which gratify customers with rewards instantly. Want to know how to do this? Book a demo of Xoxoday now!
Xoxoday Newsletter
Join the newsletter to receive the latest updates in your inbox.
---