Xoxoday Employee Satisfaction Survey – We do care for our people a lot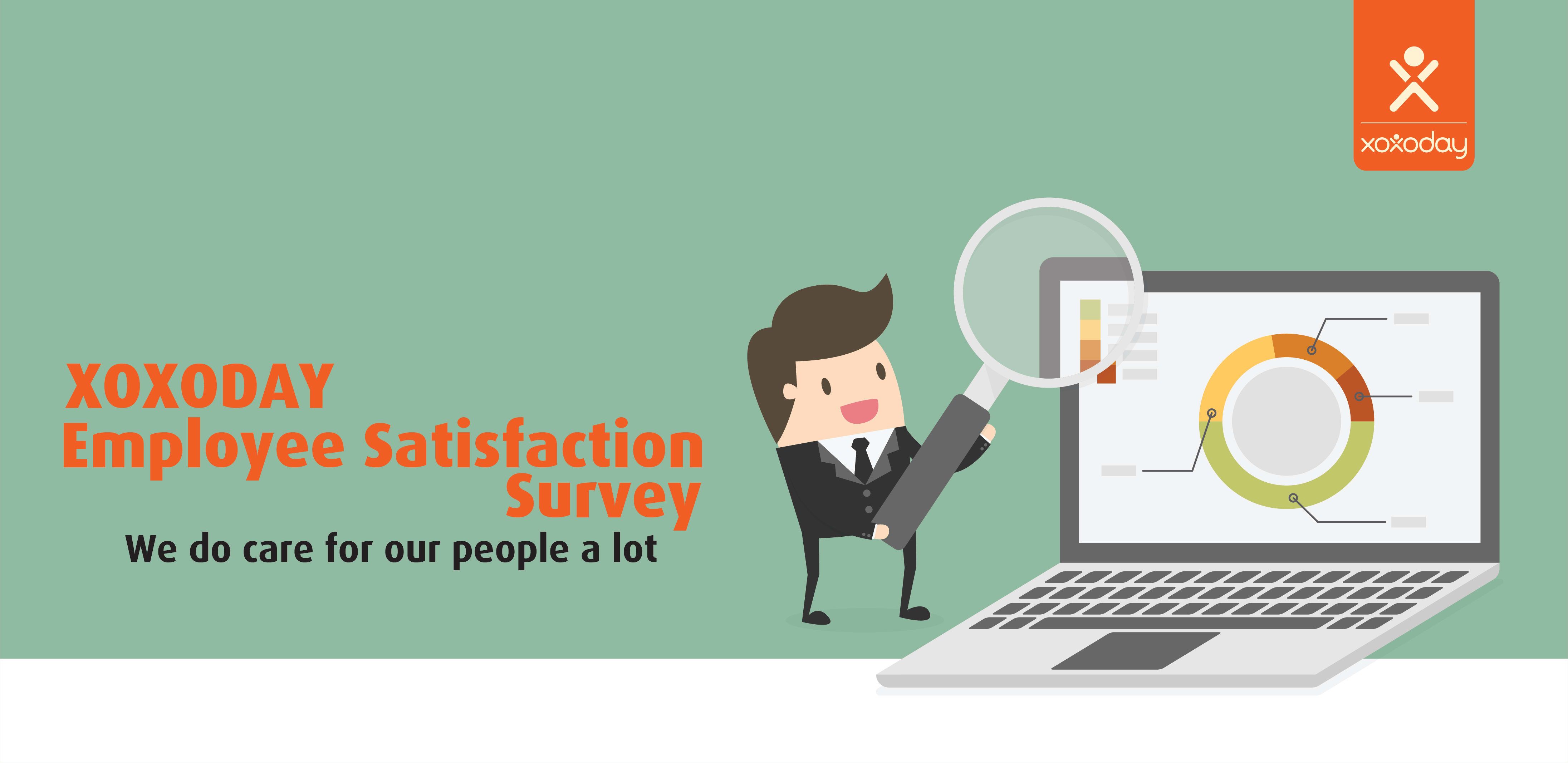 Employee Satisfaction survey is a regular practice at Xoxoday because employees are its true wealth. Shared below is the result of a recent survey conducted by HR Team, which had marked a participation of 65% employees in the organization. The survey was conducted By Nasreen Khan, Manager, HR to check how happy the employees are with their work and how do they see Xoxoday as supportive pillar for their personal and professional growth.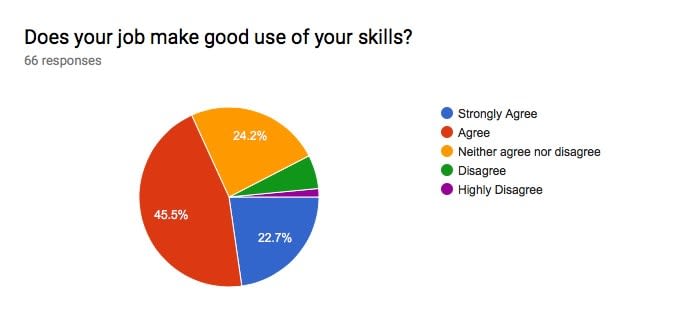 Xoxoday is a talent hub of multiple professionals. Xoxoday has built a team of 130+ professionals. The team comprises of 40 People who handles product and tech, 20 people in discovering and connecting with Hosts, 15 in operations and logistics, 15 in enterprise sales, 15 in customer support, 5 in marketing and rest in finance, HR & admins. The team comes from relevant backgrounds. The question was intended to check if each employee is getting opportunity to make use of his skills. 22% of employees who give their best and take best voted for high satisfaction and the 45% also agreed that they are getting their due share. Actions would be taken to improve the work satisfaction of remaining minor group who are not really satisfied with job profile.
Millennial and Gen X are well known for their job-hopping attitude Xoxoday's 90% work force belong to these two generation. The main reason which motivate these younger work force to jump between jobs are their dissatisfaction at work place, but 63% voted for a highly meaningful job at Xoxoday. The retention rate of Xoxoday shows how aligned company policies are with employee attitude.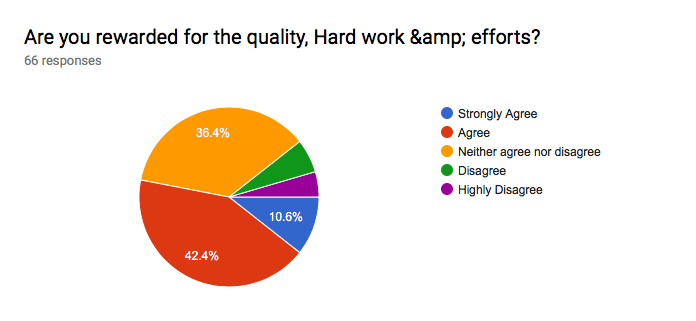 Employee recognition is an open acknowledgment and expressed appreciation for an employee's contributions to their organization. Timely employee appreciation is a catalyst for increased engagement, productivity, motivation, performance and retention. It's one of the most crucial functions for successful organizational cultures. Monthly Town Hall meeting and special quarter meetings are platforms to reward the deserving employees at Xoxoday for the good work they done. But the voting is showing that monthly reward is not that satisfactory for the employees as only 42% is happy with this. Action to be taken by HR to make it more transparent and satisfactory for employees.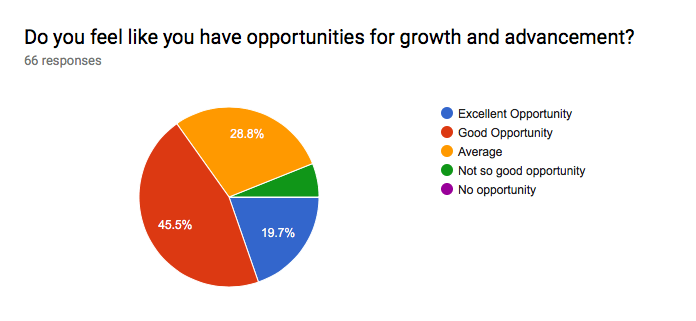 An employee will stay with an organization only when they feel that the company care for its employees. This will include an organization's contribution for their employee's personal life and development. The steps taken by an organization to up skill employees, recognize good work etc. along with its attitude towards personal life greatly motivates employees. A wish on special occasion, a small gesture of appreciation for personal achievements etc. can do a lot to make an employee loyal towards an organization.
Comments