Table of Contents
In a world that's become increasingly connected, the desire to explore new horizons and experience the wonders of our planet has never been stronger.
And as we celebrate World Tourism Day, what better way to commemorate the spirit of adventure and discovery than by giving the gift of wanderlust?
Whether you're a seasoned globetrotter searching for unique souvenirs or someone looking to surprise a travel enthusiast with the perfect present, you've landed in the right place.
We've scoured the globe to bring you 25 captivating gift ideas that will ignite the travel bug in anyone's heart.
From practical essentials to whimsical keepsakes, these hand-picked treasures are designed to inspire, elevate, and celebrate the joy of travel.
So, whether you're dreaming of far-off destinations or planning your next great adventure, join us on this virtual journey as we unwrap the perfect gifts for World Tourism Day 2023.
Let's dive in!
When is World Tourism Day celebrated?
World Tourism Day is celebrated on 27th September
Why is it important to give gifts to employees on World Tourism Day?
Giving gifts to employees on World Tourism Day can be important as:
Employee appreciation
Boosting morale
Fostering team spirit
Employee retention
Motivation and productivity
Public relations
1. Employee appreciation
Recognizing and appreciating your employees' hard work and dedication is essential to maintain their motivation and job satisfaction. Giving gifts on World Tourism Day is a way to show your gratitude for their efforts in promoting tourism or contributing to the tourism industry.
2. Boosting morale
Receiving a thoughtful gift can boost employees' morale and make them feel valued. This can lead to increased job satisfaction and improved performance, which benefits both the employees and the organization.
3. Fostering team spirit
Celebrating World Tourism Day with gifts can foster a sense of belonging and unity among your employees. It can create a positive work environment where employees feel more connected to their colleagues and the company's mission.
4. Employee retention
Showing appreciation through gifts can contribute to employee retention. When employees feel recognized and valued, they are more likely to stay with the company, reducing turnover and the associated costs of hiring and training new staff.
5. Motivation and productivity
A well-timed gift can serve as a motivator, encouraging employees to continue their hard work and maintain high levels of productivity. It can be a tangible reminder of their contributions to the organization's success.
6. Public relations
Recognizing employees on World Tourism Day can also have positive effects on your company's public image. It demonstrates that your organization cares about its employees and supports the tourism industry, which can enhance your reputation in the eyes of customers and partners.
6 World Tourism Day gift ideas for employees with a digital touch
Here are 6 World Tourism Day gift ideas for employees with a digital touch:
MakeMyTrip gift card
Delta Airlines gift card
Experiential gifting
Global Hotel gift card
Travello gift card
TripGift card
1. MakeMyTrip gift card
Offer your employees the digital magic of a MakeMyTrip gift card by Xoxoday. This gift lets your team choose from a variety of travel experiences, whether it's a tranquil beaches getaway or an exciting city escape.
With a few simple clicks, your hardworking employees can plan their dream vacations. It's a thoughtful and convenient way to express your gratitude and encourage their passion for travel and exploration.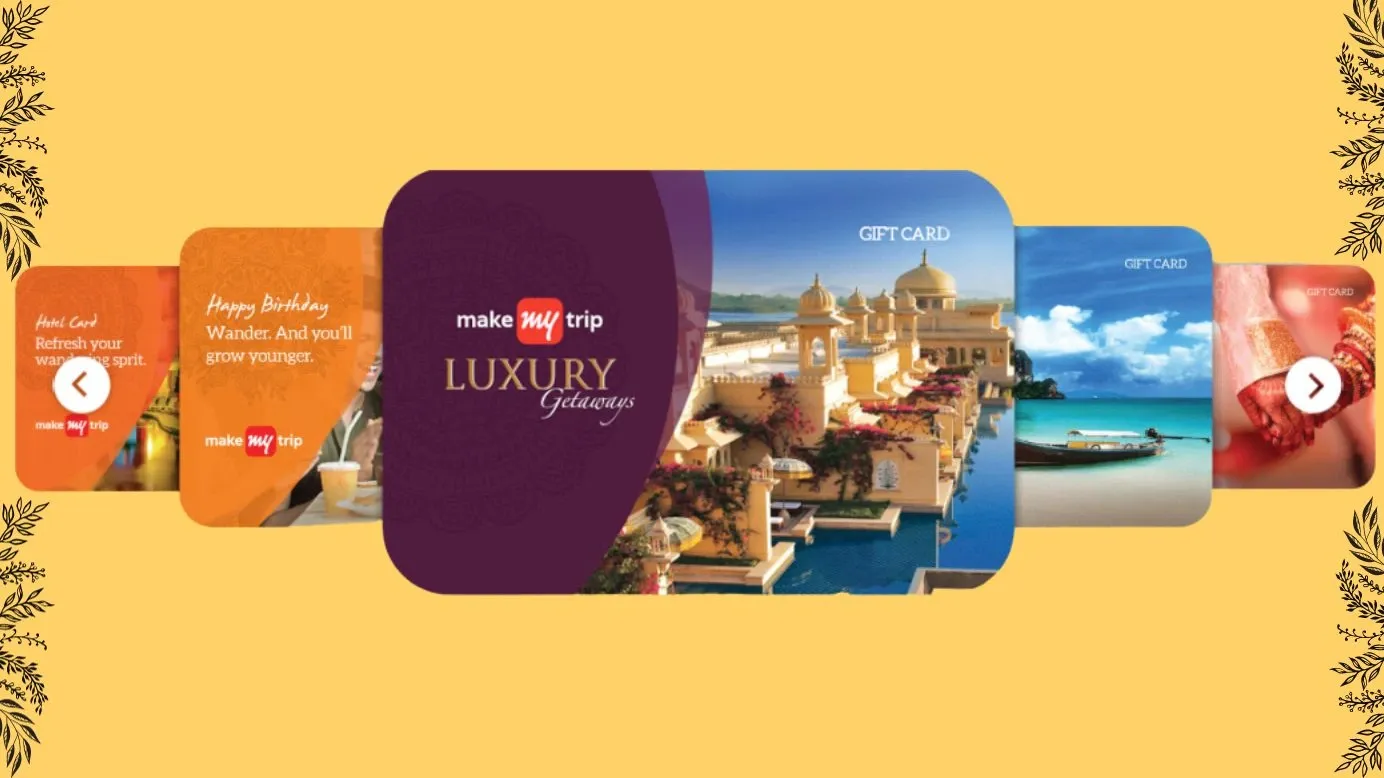 2. Delta Airlines gift card
On World Tourism Day, surprise your employees with a special gift. How about digital Delta Airlines gift cards from Xoxoday? These cards make travel planning super easy, letting your team pick their dream vacations.
It's a fantastic way to say thanks for their hard work and give them a chance to explore the world. Show your appreciation with the gift of travel.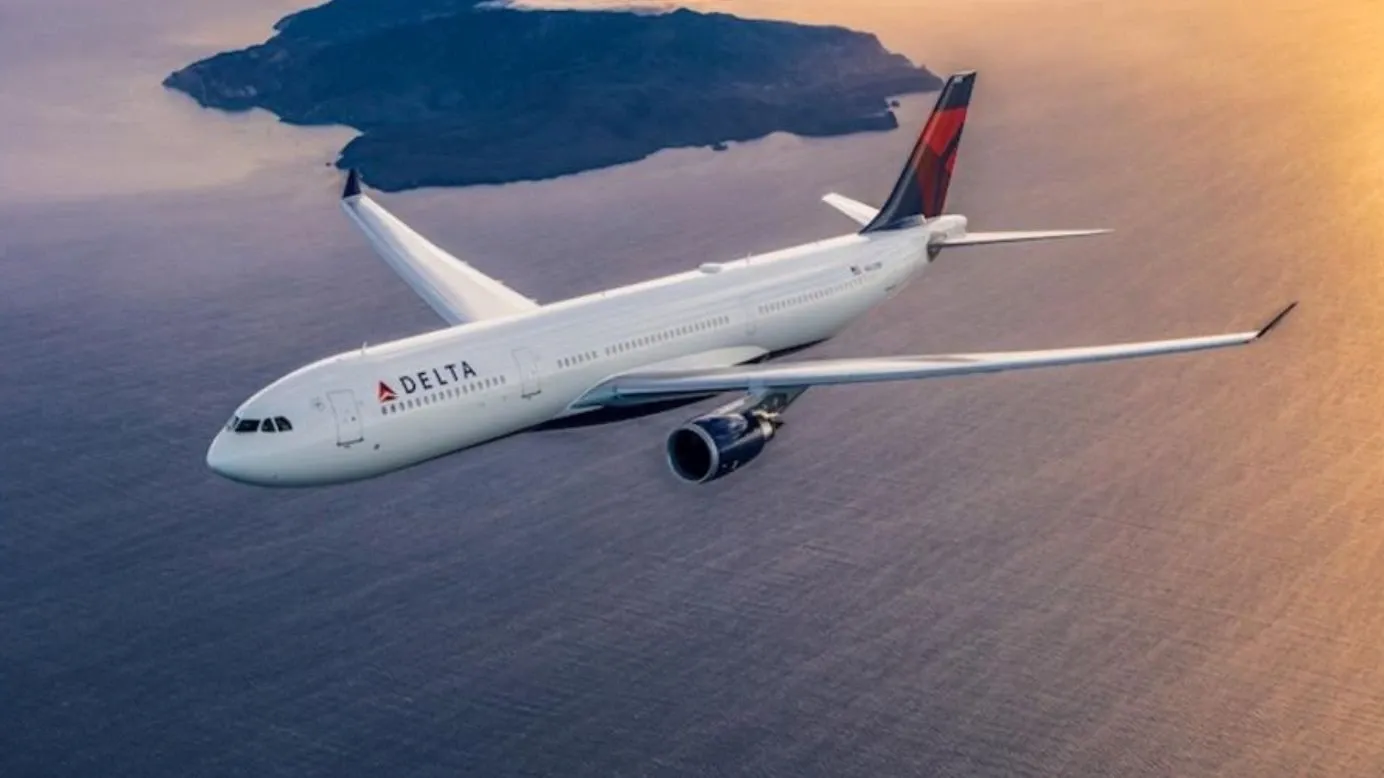 3. Experiential gifting
Xoxoday offers an innovative approach to employee appreciation through experiential gifting. Instead of the usual cash or gift cards, you can now give your employees personalized experiences that align with their interests.
These memorable experiences range from luxurious cruises and thrilling flying adventures to immersive wildlife safaris and challenging treks, ensuring each employee receives a unique and unforgettable gift.
4. Global Hotel gift card
Give your employees something special like a Global hotel gift card by Xoxoday. Instead of a traditional gift, we're going digital.
With this card, your employees can pick from a bunch of amazing hotels around the world, all online. Explore this digital way to say thanks and inspire adventure on Tourism Day.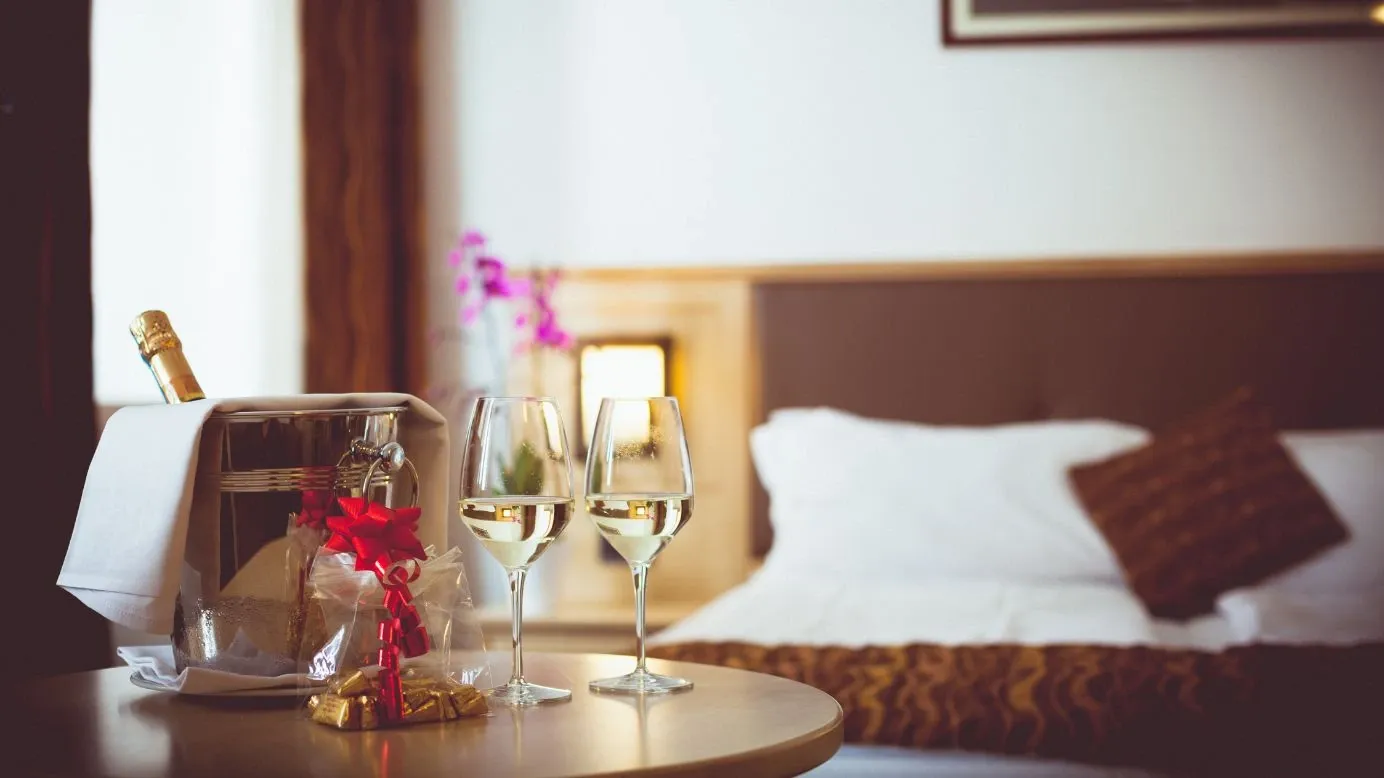 5. Travello gift card
Provide your employees with the gift of an unforgettable experience using Travello gift cards from Xoxoday. Travello is a remarkable social networking app that brings together adventurers from every corner of the world.
With Travello, voyagers can seamlessly connect through the app, sync up their travel itineraries with fellow globetrotters, organize exciting events, and seek assistance from fellow travelers. It's the perfect way to foster connections and enhance travel experiences.
6. TripGift card
Offer your employees a special card called the TripGift card from Xoxoday. This card will allow employees to access a user-friendly website or platform. On this platform, they can pick and enjoy various options related to travel, lifestyle experiences (like spa days or cooking classes), and digital media (like streaming services or e-books). It's an amazing way to give your employees a broader range of choices for their leisure and entertainment, all in one convenient place.
💫
Fuel your employees' passion for travel. Send travel gift vouchers to ignite their spirit. Want to know more?
Book a demo now
.
12 World Tourism Day gift ideas for travel enthusiast employees
Here are 12 World Tourism Day gift ideas:
Travel journal
World map
Travel books
Cultural experiences
Customized luggage tags
Travel accessories
Language learning
Local food or drink
Adventure gear
Travel document organizer
Travel-themed puzzle
Photography gear
1. Travel journal
A travel journal is like a personal diary designed for travelers. It typically has blank pages where they can write about their travel experiences, thoughts, and feelings.
Some journals even include space for pasting ticket stubs, photos, and mementos from their trips. It's a great way for them to record and relive their adventures.
2. World map
A world map can serve as both decoration and a motivational tool. You can choose to gift a large poster-sized world map that they can hang on their wall. Some maps are "scratch-off" maps, meaning they have a special coating that can be scratched off to reveal the countries they've visited.
This makes it a fun and interactive way for them to visualize their travel progress and plan future trips.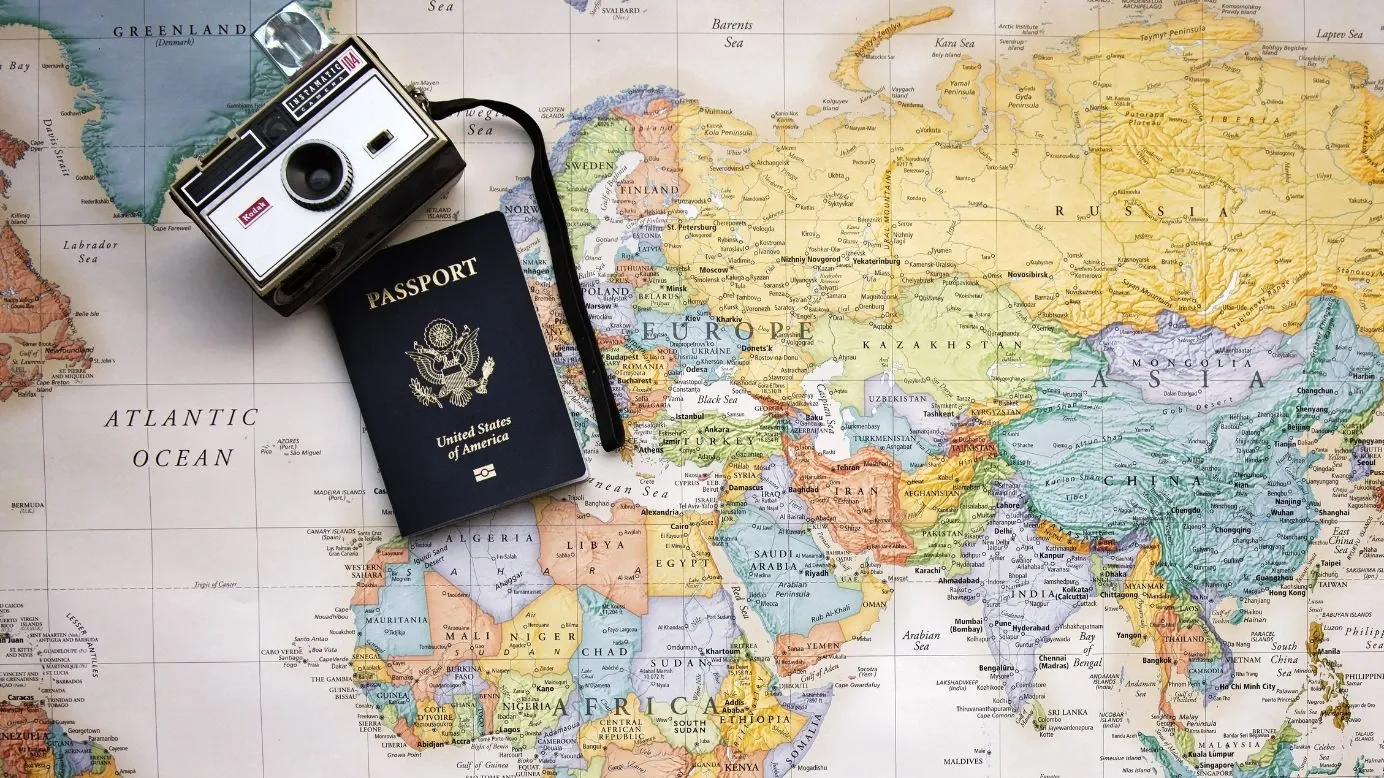 3. Travel books
Travel books come in various forms, from guidebooks that provide practical information about destinations to travel memoirs and narratives that transport readers to different places.
By giving them a collection of travel books or a subscription to a travel magazine, you're providing them with a wealth of travel knowledge and inspiration.
4. Cultural experiences
Instead of physical gifts, you can choose to provide the gift of unique cultural experiences. This might involve purchasing tickets to a cultural event, such as a theater performance, music concert, or dance show related to a specific region or country.
Alternatively, you could arrange for them to attend a cooking class where they can learn to prepare and savor dishes from a particular cuisine.
5. Customized luggage tags
Luggage tags are small labels that travelers attach to their luggage to identify their bags. Personalized luggage tags typically have the traveler's name and contact information. They not only make their bags easily recognizable but also add a personal touch to their travel gear.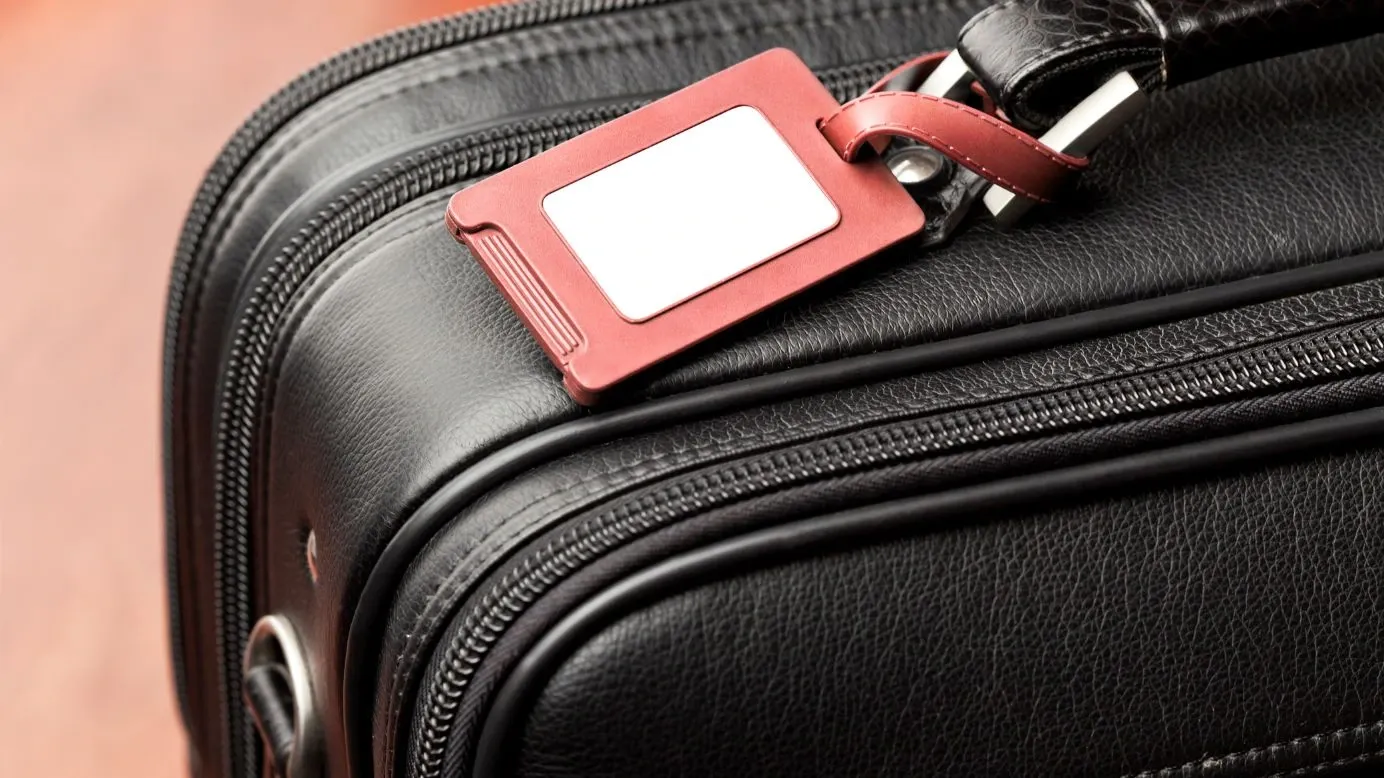 6. Travel accessories
Travel accessories are practical items that can make their journeys more comfortable and convenient. A memory foam travel pillow, for example, provides neck support during long flights. A portable phone charger ensures they stay connected on the go. A compact toiletry kit helps them stay organized while traveling.
7. Language learning
App Subscription Learning a new language, even just a few basic phrases, can enhance their travel experience by facilitating communication with locals and immersing them in the culture. Subscriptions to language learning apps provide access to lessons and exercises they can use to prepare for their trips.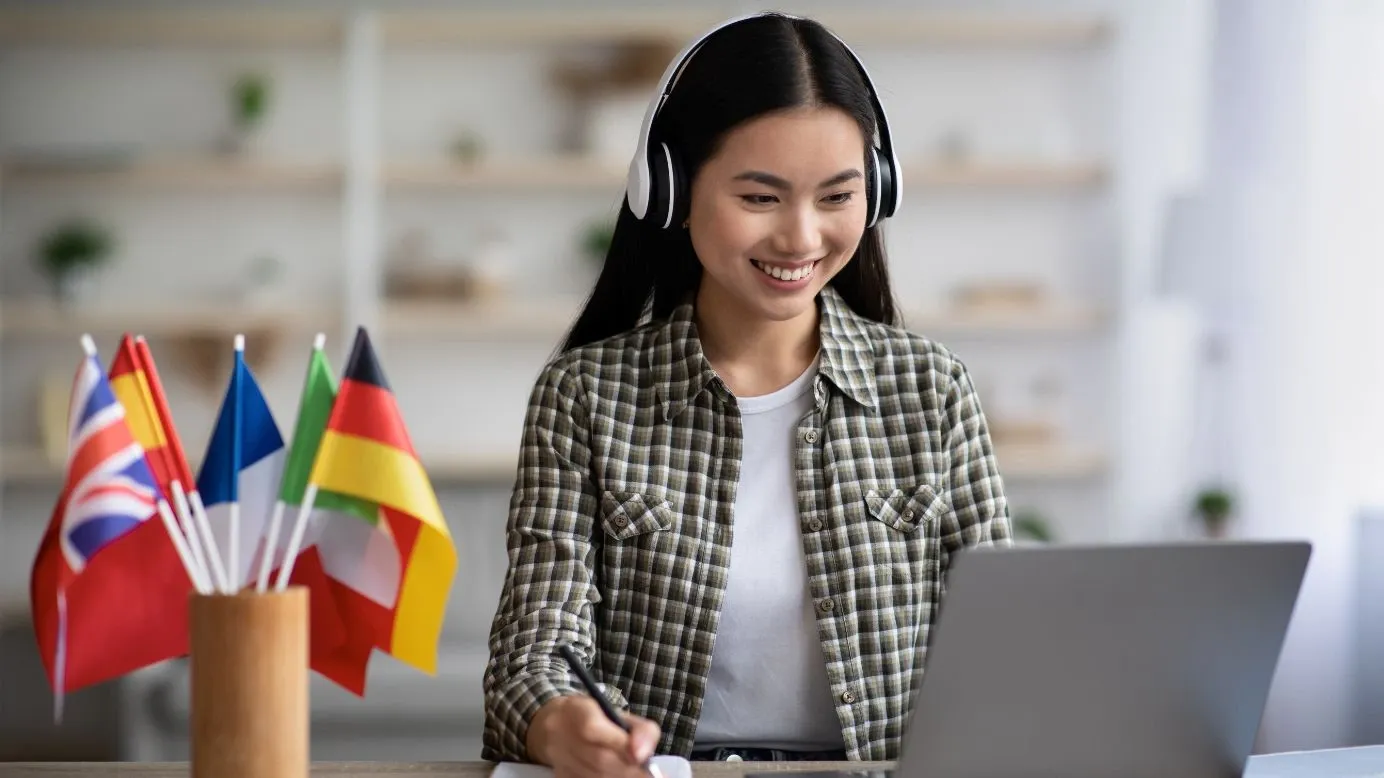 8. Local food or drink
Delight their taste buds with unique and exotic flavors from around the world. Consider gourmet snacks, spices, or beverages that are popular in different countries.
This gift allows them to savor international tastes from the comfort of their home or bring a piece of their travels back with them.
9. Adventure gear
If they have a passion for adventure travel, gear like hiking boots, a top-quality backpack, or camping equipment can be invaluable. These items are designed for durability and functionality, making their outdoor adventures safer and more enjoyable.
10. Travel document organizer
A travel document organizer is a practical and essential gift for any traveler. It usually comes in the form of a wallet or folder with dedicated compartments and pockets to neatly store important travel documents.
It ensures that all essential paperwork is organized, easily accessible, and protected during their journey.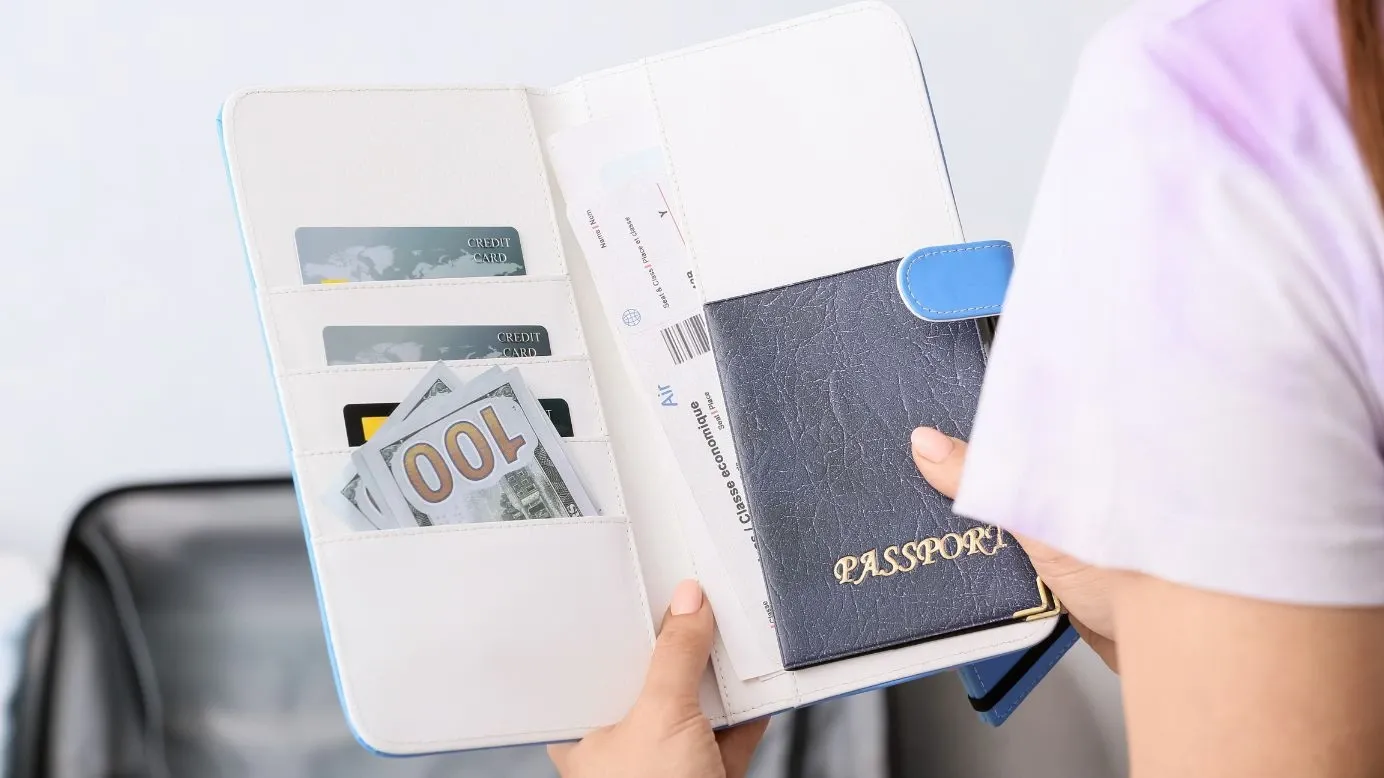 11. Travel-themed puzzle
A travel-themed jigsaw puzzle is a recreational gift that features a captivating image related to travel, such as a picturesque landscape or a world map. As they piece together the puzzle, they can enjoy the process of recreating a beautiful scene and perhaps reminisce about past travels or dream about future destinations.
12. Photography gear
For those who are passionate about photography during their travels, gifting photography gear can be highly appreciated.
Consider accessories like a camera bag designed to carry and protect their camera equipment, a versatile camera lens to enhance their photography capabilities or a sturdy tripod that helps them capture steady and professional-looking shots.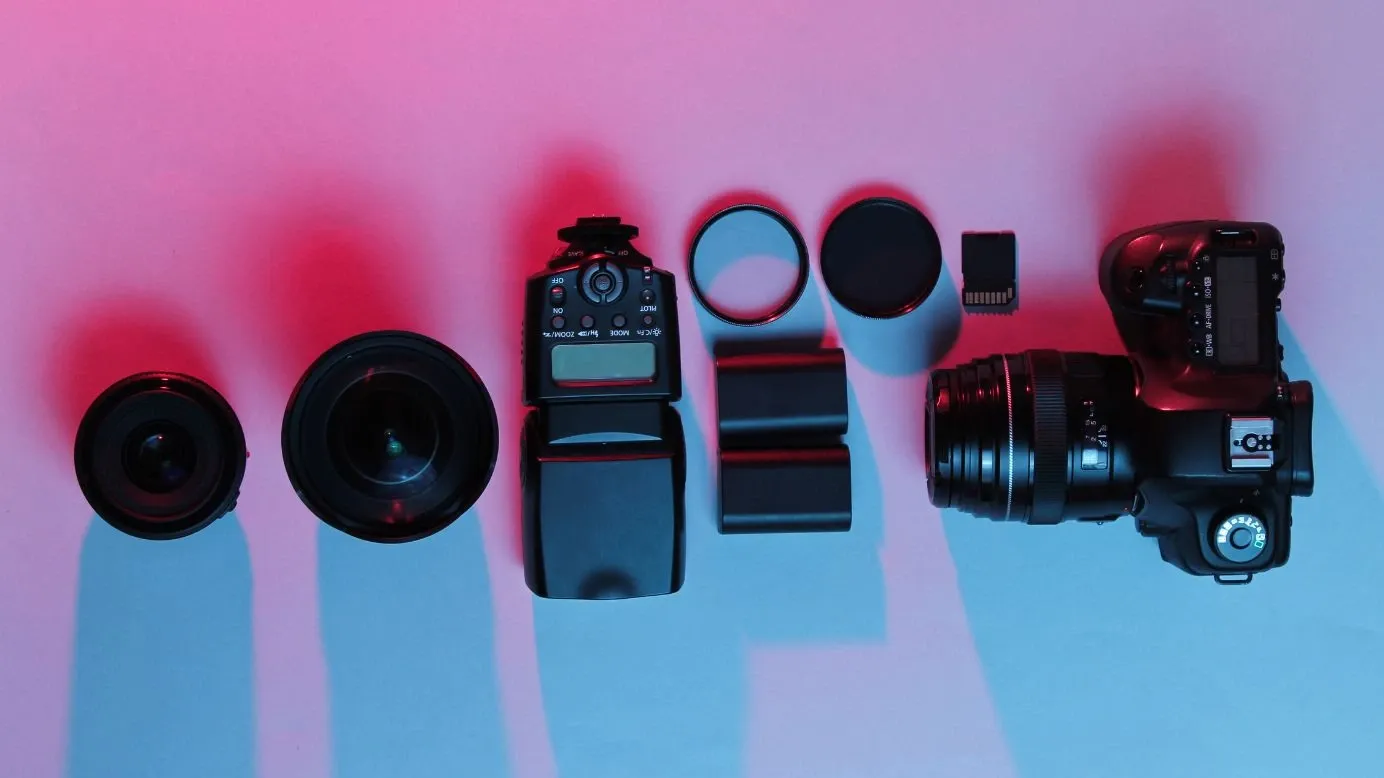 7 World tourism day gift ideas for employees
Here are 7 World tourism day gift ideas for employees:
Travel-themed apparel
Customized travel accessories
Travel books
Outdoor adventure gear
Snack baskets
Travel-related gadgets
Spa or wellness gift cards
Virtual travel experience
1. Travel-themed apparel
Travel-themed clothing items like t-shirts, scarves, or hats with travel-inspired designs can be a fun and stylish way for employees to express their passion for travel in their everyday attire. These items serve as a reminder of their love for exploring the world.
2. Customized travel accessories
Personalized travel accessories add a special touch to employees' travel gear. Items like luggage tags, passport holders, and travel-themed phone cases can be customized with the company's logo or the employee's name, making their travels more personal and memorable.
3. Travel books
Travel books make for great gifts, offering employees inspiration and information about various travel destinations. Whether it's a captivating travel memoir or a practical guidebook, these books can help employees plan their next adventure.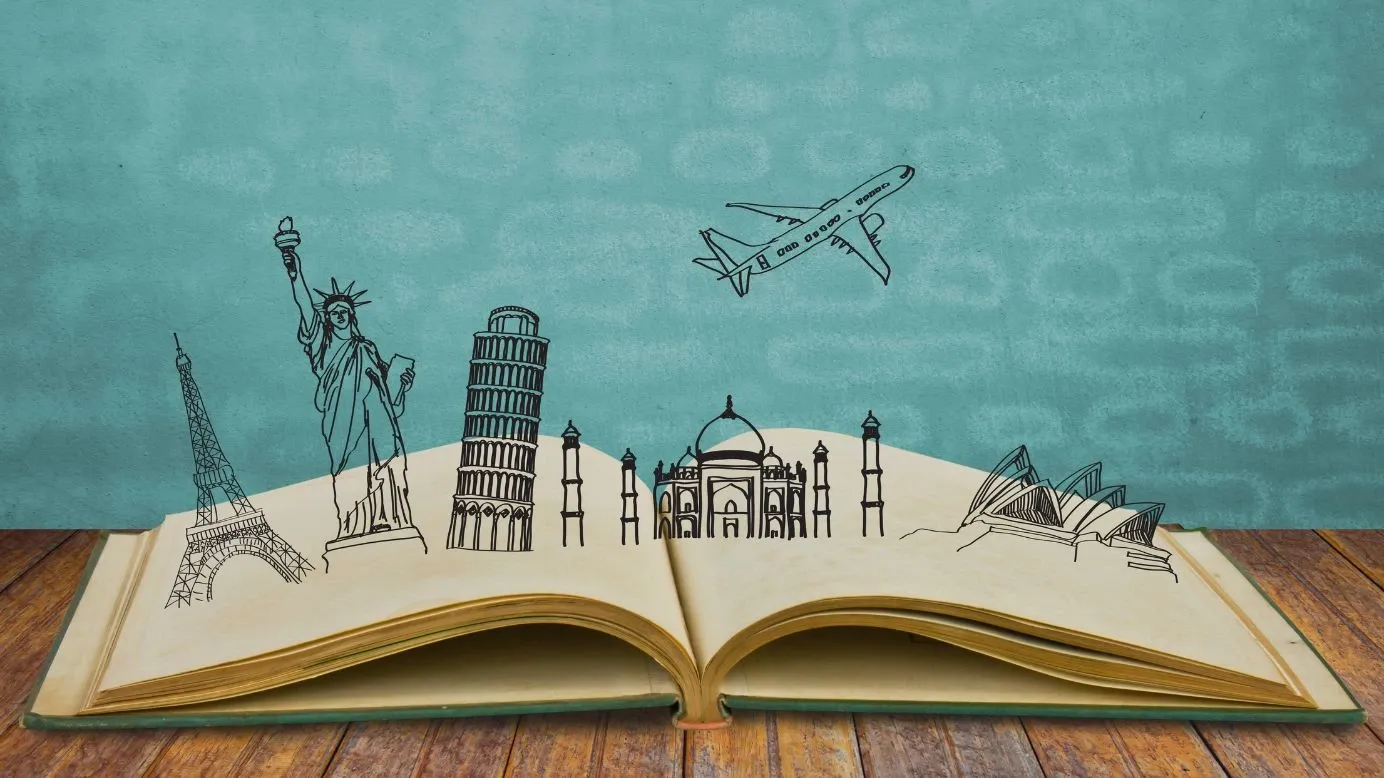 4. Outdoor adventure gear
For employees who enjoy outdoor activities, consider gifting outdoor adventure gear such as hiking boots, camping equipment, or high-quality outdoor clothing. These items encourage them to explore the beauty of nature during their travels.
5. Snack baskets
Create gift baskets filled with snacks and food items of different places and regions. These can include regional delicacies, chocolates, or gourmet treats, allowing employees to experience the flavors of different cultures without leaving home.
6. Travel-related gadgets
Practical gadgets like noise-canceling headphones, portable chargers, or travel adapters are essential for any traveler. These gifts can make their journeys more comfortable and convenient, ensuring they stay connected and entertained.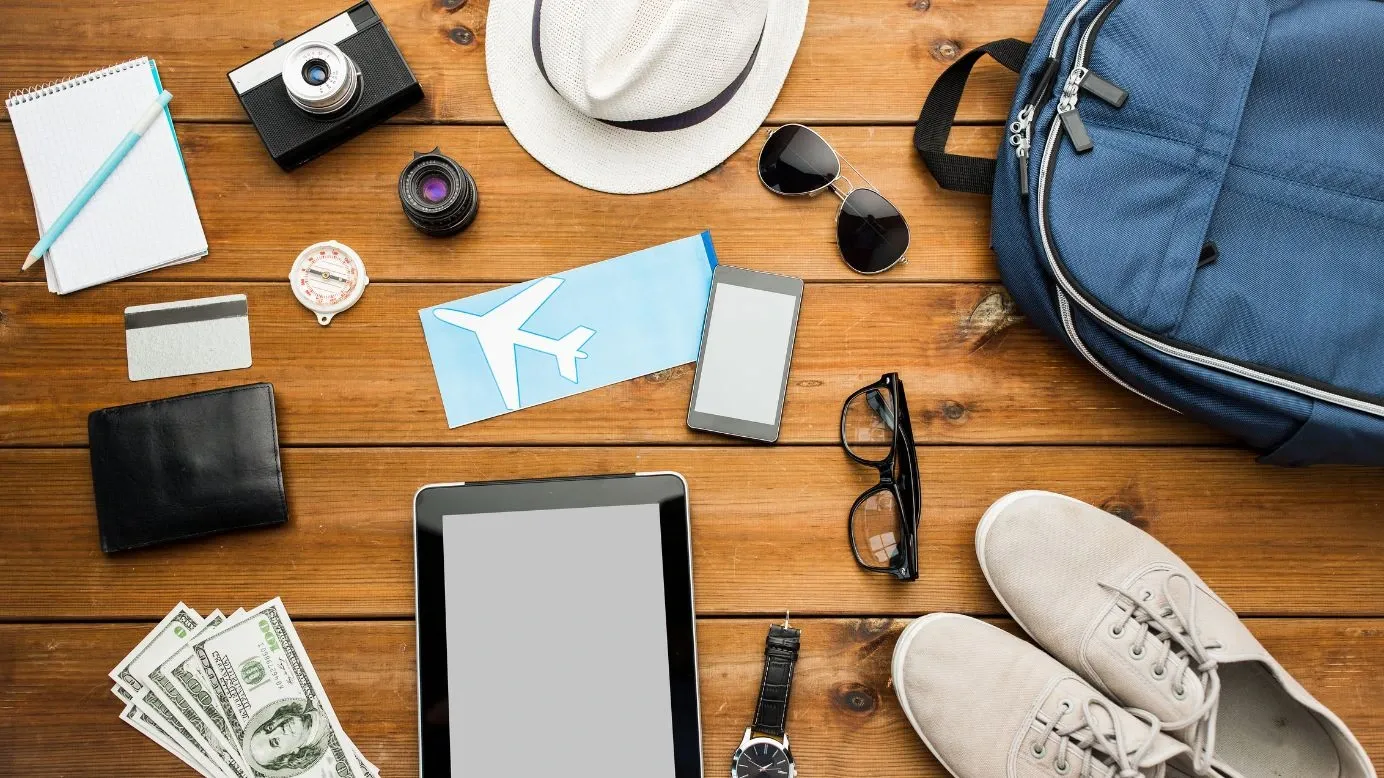 7. Spa or wellness gift cards
After a long trip or as a way to relax during downtime, spa or wellness gift cards can be a thoughtful gift. Employees can use them to indulge in spa treatments, massages, or wellness activities to recharge and destress.
8. Virtual travel experience
Consider arranging a virtual travel experience for your employees. This could involve a virtual tour of a famous landmark or destination, a live international cooking class, or a virtual cultural workshop.
This unique gift allows employees to "travel" from the comfort of their homes and to celebrate the spirit of exploration on World Tourism Day.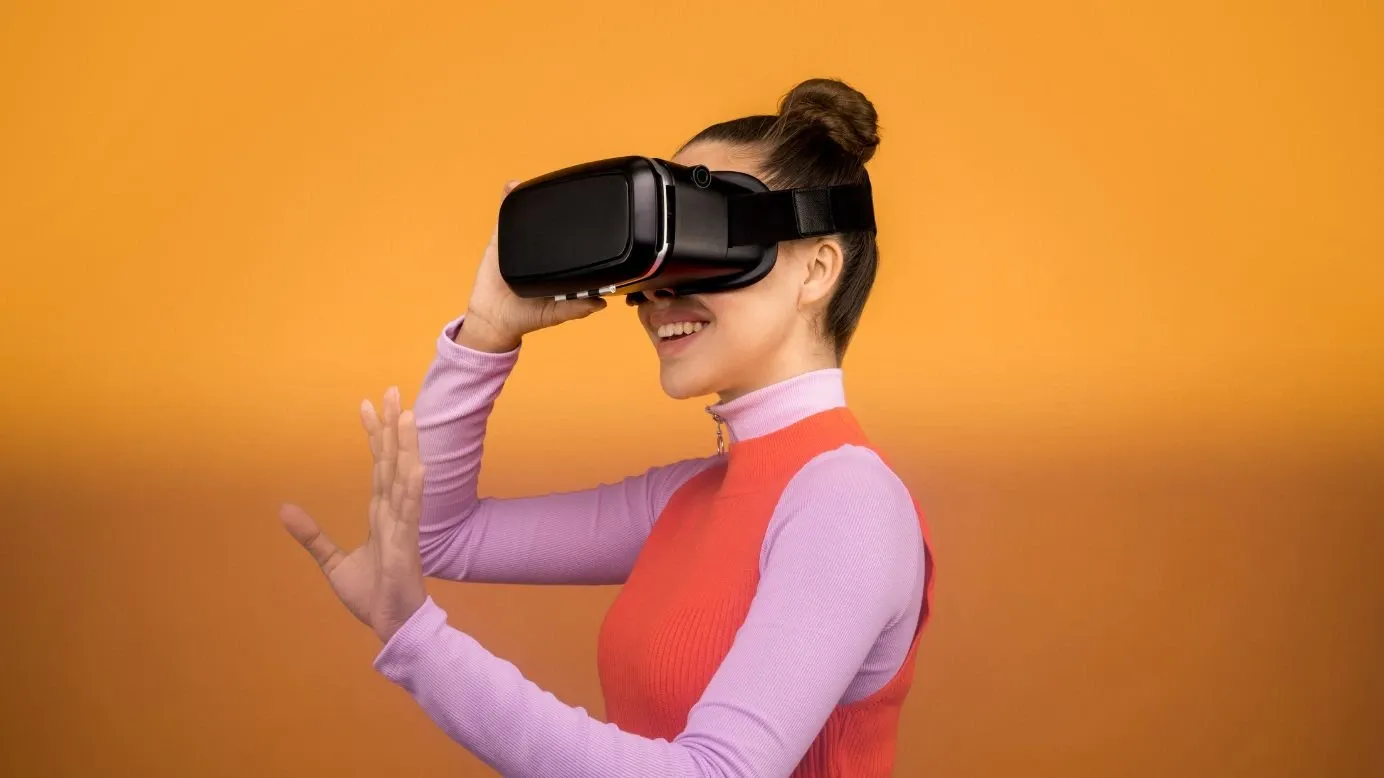 Conclusion
As we wrap up World Tourism Day gift ideas, we're reminded of the profound impact that travel has on our lives.
It's more than just visiting new places; it's about connecting with different cultures, savoring diverse cuisines, and discovering the beauty that exists beyond our own horizons.
World Tourism Day is a moment to celebrate the wanderlust that resides within us all. It's a day to cherish the memories we've created on our journeys and to dream about the adventures that lie ahead.
It's a day to appreciate the beauty of our planet and to recognize our responsibility in preserving it for future generations.
So, whether you're choosing a gift for yourself or for a fellow traveler, remember that each item on this list is more than just a physical object, it's a symbol of the endless possibilities that travel offers. It's a way to show your love for exploration, adventure, and the world itself.
Happy World Tourism Day, fellow wanderers.
Keep exploring, keep dreaming, and keep the spirit of travel alive!
---