Things to Keep in Mind When Planning for Wildlife Safari in India!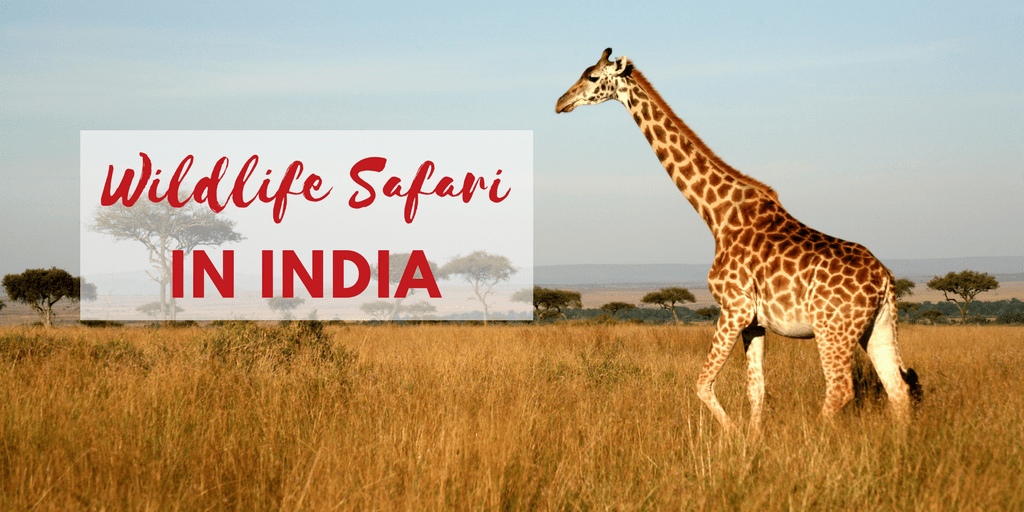 Back in the day, wildlife safari meant huge game hunts in the forest. However, in this contemporary world, people today are no longer into hunting the wildlife, owing to the numerous wildlife conservation programs across the globe. Wildlife tourism has advanced in the recent times, as tourists now prefer to delve into nature and try to capture the entire natural habitat on their cameras.
The wildlife safari is not only about standard experiences but about living a few days in the extraordinary environment where everything is surreal. Here are some of the best Wildlife Safari's in India that you can check in at to explore the beautiful wildlife in it's glorious surroundings.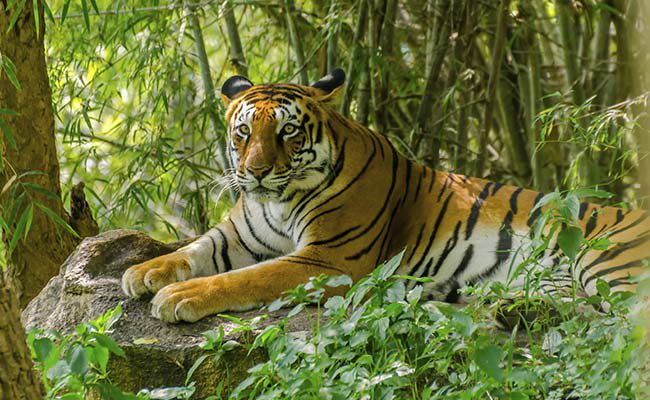 The Asola wildlife sanctuary, situated between Delhi and Faridabad is a beautiful forest area with a number of lakes in it.  Till recently, the forest wasn't on most maps and it was one of those places which couldn't be found except by those who already knew where it is. In recent times, the lakes and the forest area have become one of the favourite haunts of off-road cyclists, hikers and runners.
You will meet the lead rider and the rest of the group at Dr Karni Singh Shooting Range, Tughlakabad, South East Delhi. From there you would be taken to the Asola Wildlife Sanctuary. After getting your cycles and the respective gear and equipment, you will start your cycle tour. Cycling amidst these beautiful forest and rough trail are challenging but at the same time satisfying. Whether you come alone or come with friends, this cycling trail in Asola Wildlife Sanctuary guarantees a fun filled adventurous cycling trail.
The Asola Wildlife Sanctuary is situated between Delhi and Faridabad is a beautiful forest area with a number of lakes in it. Walking and hiking amidst these beautiful forest and rough trail are challenging but at the same time satisfying. Whether you come alone or come with friends, this walking and hiking in Asola Wildlife Sanctuary guarantee a fun-filled and adventurous hiking experience. The cost of the package includes the guided walk and hike of the Asola Wildlife Sanctuary and assistance of the experienced guide.
Explore the wilderness of Sunderbans in this 3N/4D camping experience where you will have the chance to stroll around the beautiful deltas. During the tour, you will stay in the heart of Sundarbans at Sundarban Tiger Camp and explore the places like Sajnekhali, Dobanke, Sudhanyakhali Watch Towers, Dayapur village and much more. You will also have the chance to taste some of the most delicious Bengali cuisines during you stay. So, come and explore the beautiful Sundarban National Park on this tour.
Nalsafari is an African theme based, plotting and weekend home scheme on the way to the world famous bird sanctuary Nalsarovar. A Club house is ready with all the modern amenities like swimming pool, restaurant, horse ridding, boating, vast landscape and Children Park. So, come and enjoy a day out at Nal Safari with your friends or family and spend some quality time with them away from the hustle and bustle of city life. The cost of the package includes the day out at Nal Safari, delicious lunch and hi-tea or coffee, snacks, recreational activities like swimming pool, indoor and outdoor games like carom, chess, table tennis and much more.
The Bannerghatta Nature Camp is a delight for all nature lovers. Just on the outskirts of a bustling city like Bangalore with its flyovers and late nights and chaotic traffic lies 25,000 acres of carefully preserved jungle. For children and the child in you, it's an amazing storybook destination brought to life. Bannerghatta has been used as a rehabilitation facility for tigers and lions rescued from circuses. The biggest of its kind, this facility has opened opportunities for India's first Lion and Tiger Safari. With enclosures that recreate their natural habitat, seeing a giant cat up close, with just the safety of the jeep separating you and the beast, resonates to a very deep part of you. Go on a trek to see wildlife up close post which you can relax and enjoy the delicacies at the Gol Ghar.
Sundarban Safari
The Sundarbans is a cluster of low-lying islands in the Bay of Bengal, spread across India and Bangladesh, famous for its unique mangrove forests. This active delta region is among the largest in the world. It is home to many rare and globally threatened wildlife species such as the estuarine crocodile, royal Bengal tiger, Water monitor lizard, Gangetic dolphin and olive ridley turtle. An exclusive piece of Indulgence with Nature. The majestic water bodies with lush green Mangroves and soothing breeze from the water will simply make you feel great. It's totally different from other places as mother nature is simply irresistible. A sure-go for the nature lovers, and, suitable for all age groups. One can purely indulge in Nature with varieties of Flora & Fauna.
If you are considering going for an Indian wildlife safari, here are a few things that are an absolute must for a safari adventure.
Equipment
Nothing is more important than backing your trip with all the necessary items and goods. While on a safari, you will be needing a camera, your favorite binoculars, and a map of the place. Depending on the climatic and geographical conditions, you can also customize your luggage.
Select the Peak Seasons
Professional wildlife experts who spent their most of the time in the natural habitat recommend tourists to pick the best seasons for a wildlife safari. In India, the early quarters of the year, especially March to May is the ideal time for spotting bigger animals. On the contrary, winter months are the best time for viewing exotic and native birds. Prior to going in for the wildlife safari adventure, do check the national parks such as Tadoba for the details related to Tadoba accommodation. You can also visit the official websites of the wildlife sanctuaries and national parks for discovering the best season for a safari.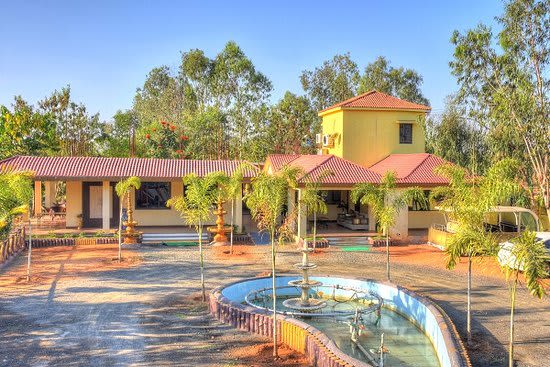 Contact a Tour Guide
Finding an expert tour guide is not only imperative for a wildlife safari, but also for all kinds of adventure trips. To enjoy your wildlife safari trip to the maximum, it would be great to contact and book the services of a sincere and decent guide. While looking out for tour guides, make sure that they are well versed with the local surroundings and prepared for all sorts of obstructions. A good and knowledgeable guide is all that you need to locate prior to your trip in order to ensure both fun and safety during the wildlife safari.
Medical Preparation
If you have a weak heart condition or scared of wild animals, then, unfortunately, a wildlife safari might not be the best option for you. Although, nothing stops nature and wildlife enthusiasts from exploring new things on their expedition. Just a normal medical checkup and few important pills to carry, and you are ready for a safari.
Play Safe
This is one of the important factors to keep in mind when deciding to go on a wildlife safari. As you are in the animal kingdom, which is an unfamiliar territory, it is crucial to follow some rules with respect to the ecosystem. Keep your cell phones switched off and volume of your voice low so that you do not disturb the wild animals.
Conclusion
A wildlife safari is undoubtedly an interesting affair both in terms of fun and refreshment. Adhere to the aforementioned tips before going in for a wildlife safari trip and make the most of your journey.
Tags
Comments