15 Of The Best Destinations For Weekend Getaways From Kolkata!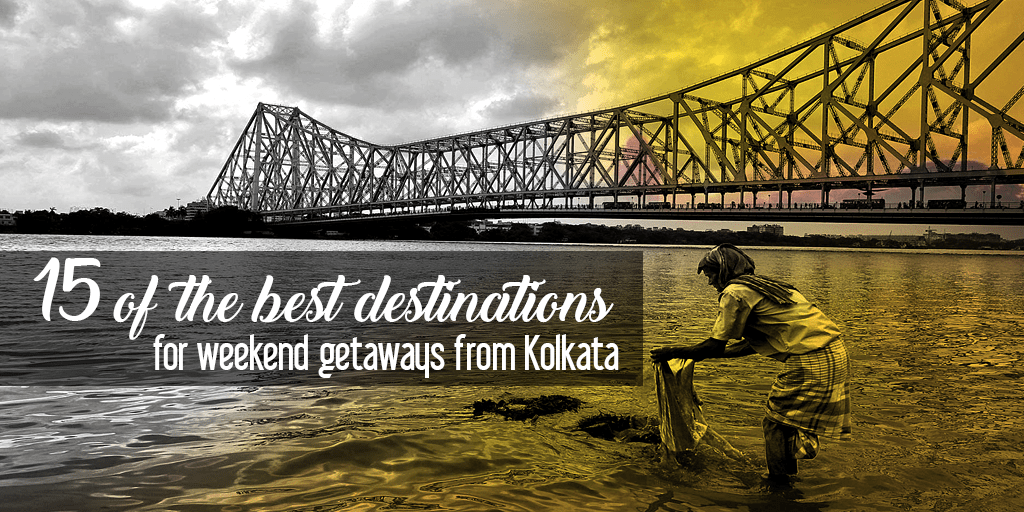 Kolkata is not just the 'city of joy' but it is also a city of diversified cultures, heritage, literature and palaces. This second largest metropolitan city of India is famous for its Rosogollas, Mishti Dohi, trams, Howrah Bridge and Victoria Memorial, and most importantly for its inexpensive nature. Unlike any other city in India, Kolkata is the best example of both the old and new, the Orient and the Occident, where both the poor and the rich can live together. Along with a number of places for tourist inside the city, there are also a number of exciting weekend getaways from Kolkata.
The city is not only famous for its rich cultural heritage but also for its literary history and was home to five Nobel Laureates, Sir Ronald Ross, Rabindranath Tagore, Sir C V Raman, Amartya Sen and Mother Teresa. This city has undergone a dramatic transformation over the last few decades. It's no longer identified with slums and destitution. It's a vibrant yet intimate city, full of captivating souls and crumbling buildings, Kolkata has grown into the cultural capital of India.
There is so much to see and visit in the city because of the serenity and the abundance of the various sites in the city. Apart from the city, there are so many other small and big places around it, that are affordable and reachable for a weekend trip. You can go for a number of amazing 1-day trips from Kolkata. So, if you are looking forward to a short yet amazing weekend getaways from Kolkata, here is a list of some of the best destinations.
Long-distance weekend getaways from Kolkata
Sundarban
One of the most popular weekend getaways from Kolkata, Sundarban is located in the Bay of Bengal and is a group of low-lying Islands. Spread across India and Bangladesh, it is famous for its unique mangrove forests. The most amazing fact is that it is 114 km away from Kolkata and it is amazing to visit the place from September to March. Go for a day tour to the Sundarban jungle and you will not regret. The serenity of this place can be felt because of its unique biodiversity.
The Sundarbans is a network of marine streams, mud shores and mangrove forests along with numerous wildlife species, birds and reptiles, including Bengal tiger, chital, crocodile, snakes, etc. that add to the beauty of the place.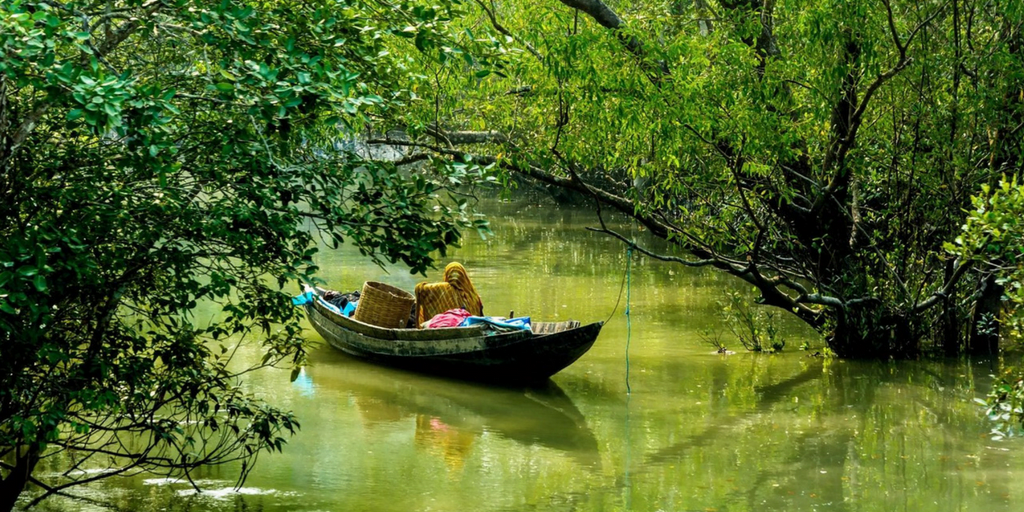 The place has got a lot to see and the visuals are amazing to the eye of the viewer. A Sundarban tour has so much to see and admire. The houseboat rides, the tour to the Sundarban jungle and the beautiful view of the water bodies are enough to give you a complete vacation mood. The boat ride along with snacks and other meals can be such a relaxing experience for you. And it would be amazing to see all those animals trespassing in front of your eyes, making this trip an adventurous one. There are so many places to visit, but this one is extraordinary. All these wildlife and scenic beauty make this place a hot choice when looking for weekend getaways from Kolkata.
Murshidabad
Murshidabad is an old town from British India that has a lot of history and also has a number of ancient places to visit. This city has gotten extensively featured in the history books but its large potential for heritage tourism has been somewhat neglected. Of historic interests are Nizamat Kila, Hazarduari Palace, and Nasirpur Palace, which were built in the 19th century. The city has got a lot of mosques built during the Mughal reign. The Footi Mosque, Madina and the Katra Mosque are some of the striking tourist's attractions and are maintained for the tourists to visit making it a top choice amongst weekend getaways from Kolkata.
Motijheel is one of the few places that reflect both Indian and British history and is a must to visit when in Murshidabad. The Murshidabad cruise ride is one of the best experiences that one should definitely go for because of the luxurious and comfortable set up of these historical cruises. These rides offer you to explore the region's fascinating mangrove forests, rich fauna, winding rivers, islands and creeks for an exciting stay in the town. The Film show on River Ganges in the evening adds to the beauty of the place which attracts all tourists towards itself. If you are planning a historical yet adventurous trip near Kolkata, then this is the best shot as it is only 237 km away, making it a perfect option for weekend getaways from Kolkata.
Shantiniketan Tour
Shantiniketan is a small town near Bolpur in West Bengal which was founded by Maharishi Debendranath Tagore, father of Rabindranath Tagore, who also established an ashram which was later known as the Abode of Peace. If you are looking for some kind of spiritual weekend getaways from Kolkata, Shantiniketan is the place to be. In this town, Rabindranath Tagore started an experimental place of learning with a classroom under the trees and a group of five pupils. This was later known as the Vishva Bharati University. It attracts students from all over the world and aspires to be a spiritual meeting ground in a serene, culturally rich and artistic environment.
There are various social and cultural events that take place throughout the year which include Basanta Utsav, Barsha Mangal, Sharodutsav, Nandan Mela, Poush Mela, Magh Mela, Rabindra Jayanti to name a few. Among these, Poush Mela is a three-day fair, starting on the seventh day of the Bengali month Poush and fetches tourists, artisans, folk singers, dancers, and the traditional Baul from the neighbourhood, making it a major tourist attraction. The town is serene because of the peace it provides to every soul that visits this place. You can visit Shantiniketan at any time of the year because of its moderately warm climate. You can go for a Shantiniketan Tour anytime of the year as it is only 180 km away from the city, making it one of the best weekend getaways from Kolkata.
Digha
Digha is the most popular sea resort in West Bengal which has a lot of beautiful sea facing hotels and various resorts. This beach town is situated on the shores of Bay of Bengal and is a one-stop destination for families looking forward to spending a pleasurable weekend. The town is a popular tourist destination known for its magnificent beaches and high-tech research centres and museums, this most popular sea resort in West Bengal has a lot to offer for people of all age groups.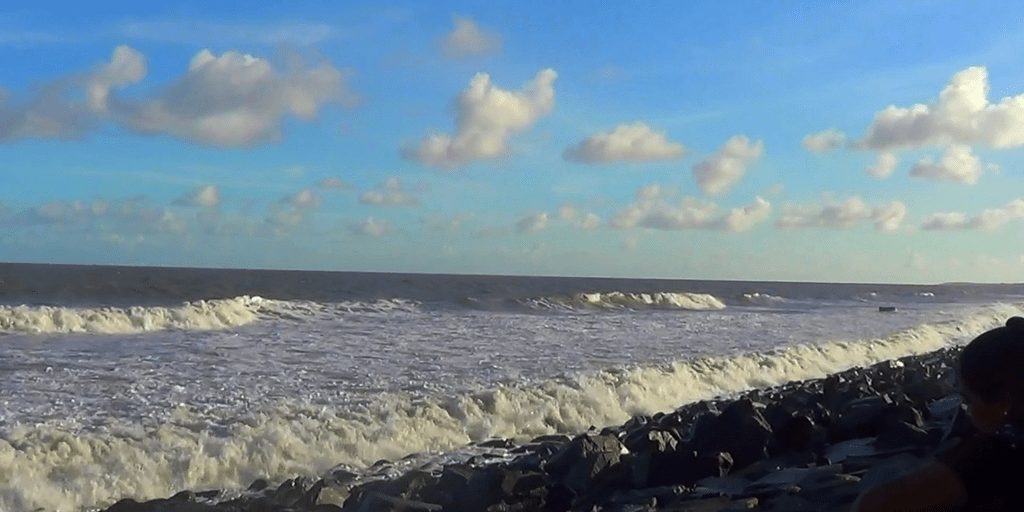 Digha's sceneries can also offer you the pleasure of experiencing and witnessing areas that have a minimal human impact and are relatively untouched. The beautiful beaches and the entire stretch of the Digha sea face from Old Digha to New Digha is filled with casuarina plantations, giving it a magnificent look. Beaches make it a perfect destination for honeymoon couples, nature lovers and photography enthusiasts. If you love seafood, then this place is definitely for you because of its availability and affordability. The Pomfret, Rohu, Bhetki, Fried Fish and Tiger prawns are some of the seafood that you wouldn't wanna miss when in Digha. The most important highlight is that it is only 184 km away from your city making it one of the best weekend getaways from Kolkata.
Mandarmoni
Situated in East Midnapore district, Mandarmoni is one of the best seaside destinations in West Bengal. It lies to the northern end of the Bay of Bengal, near Digha and Shankarpur. The best highlight of this place is the red crabs crawling around the 13 km long beach which is considered to be the longest drivable beach in India making it fit for an amazing water bike experience.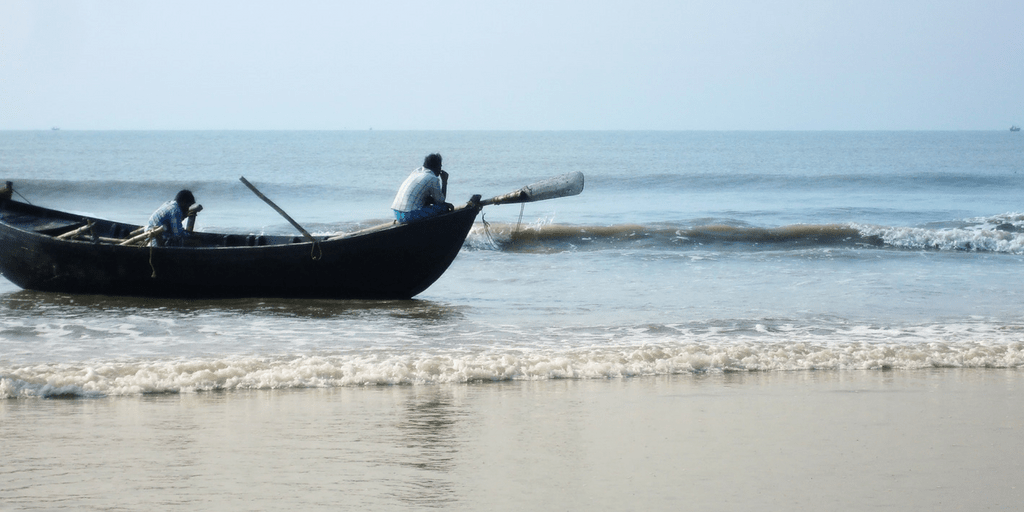 Mandarmoni has got a lot of luxurious and pleasant sea facing resorts that can make for one of the most pleasant weekend getaways from Kolkata. You can have an extraordinary time by playing ping pong, carom, cricket, football and various other games on the seaside. The sunset and sunrise are the beautiful visuals that you shouldn't miss out on. The boat rides and cruise rides are special features that add towards making it a perfect weekend trip.
Mayapur
Mayapur is located at the junction of river Ganga and Jalangi with lovely views and plenty of temples, making it ideal for all age groups. It is 130 km north of Kolkata that makes it for one of the perfect weekend getaways from Kolkata. It is a gorgeous city with religious significance and is a perfect place for spiritual experiences. If you like to explore different regions of India and learn about the cultural difference, Mayapur is the right place for you. It is considered to be the spiritual capital of the world.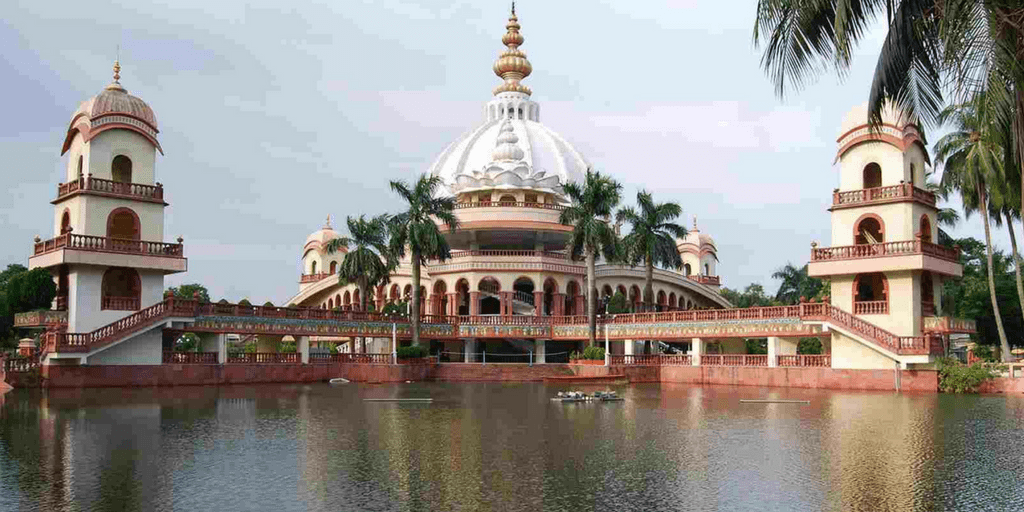 Mayapur is a popular Vaishnavite pilgrim centre founded by Bhakti saint Vinod Thakur and is believed that Lord Krishna's incarnate Sri Chaitanya Mahaprabhu was born here. It is also famous for the Chandrodaya Temple, Samadhi of Prabhupada, Shree Chaitanyamath, Goswami Maharaj Temple of Dashavatar and Chand Kazi's Samadhi which must be visited to see the beauty in their construction. Mayapur is a religious centre and one of the nine dhams of the 9 holy islands. All these islands together look like an eight-petalled lotus flower, known as Navadwipa which was earlier the capital of Bengal. All these magnificent and spiritual features of this city make it for one of the most popular weekend getaways from Kolkata.
Tarkeshwar
The Tarkeshwar Temple, situated at a distance of 62 km from Kolkata, is known as a temple of deep faith and devotion of Lord Shiva. The temple is one of the best weekend getaways from Kolkata. The temple is full of devotees, especially on the day of Mahashivratri, when thousands and thousands of people from all over the country visit this place to get blessings from the Mahadev.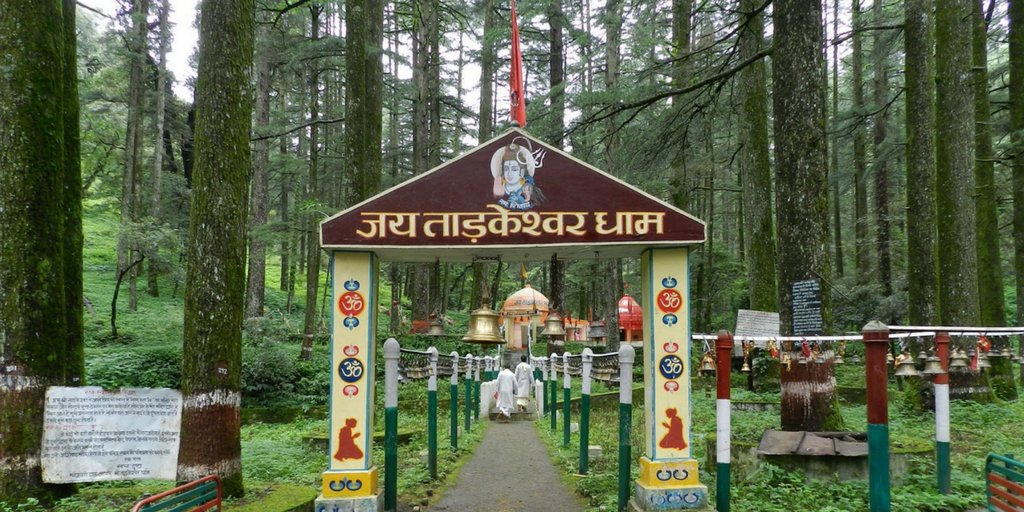 As per the Hindu mythology, a demon named Tarkasur, who was a dedicated devotee of Lord Shiva, worshipped him at this location in hope of a boon from the Almighty. His immense devotion and worship finally paid off, as Lord Shiva rewarded him with a boon of immorality except for Lord Shiva's son. Soon after, Tarkasur started doing evil things killing saints and sages. Due to his immortality, no one was able to stop Tarkasur from anything. The saints then asked Lord Shiva for his help, who married Parvati and gave birth to their son, Kartikeya. Kartikeya finally killed Tarkasur and managed to save the world from his wrongdoings.
The temple earlier used to have a Shiv Ling which was worshipped by the devotees. But presently, an idol of Lord Shiva performing Tandava is worshipped at this temple. The temple also has accommodation facilities if you want to spend a day or two at the temple, with respect to prior information or advance booking.
Henry's Island (BakkhalIi)
The Henry Island near Bakkhalli is not much known, expect, for those living in Bengal, probably because it has always been shadowed by other popular destinations like Digha or Mandarmani. But, Henry's Island is one of the best places for weekend getaways from Kolkata if you're looking to chill and relax on a weekend.
Located at a distance of 130 km from Kolkata, the Island is an amazing place especially for those who love hanging out on a beach. The view from the Henry's Island is one to be cherished.  The place is also home to millions of red crabs.
Gadiara
A small town in the Howrah district, Gadiara, is located at a distance of 80 km from Kolkata. The place is situated on the banks of Hooghly and Rupnarayan rivers and provides a great ambience. It is a great place if you want to get away from your daily life and relax for a while. Gadiara is undoubtedly one of the top weekend getaways from Kolkata.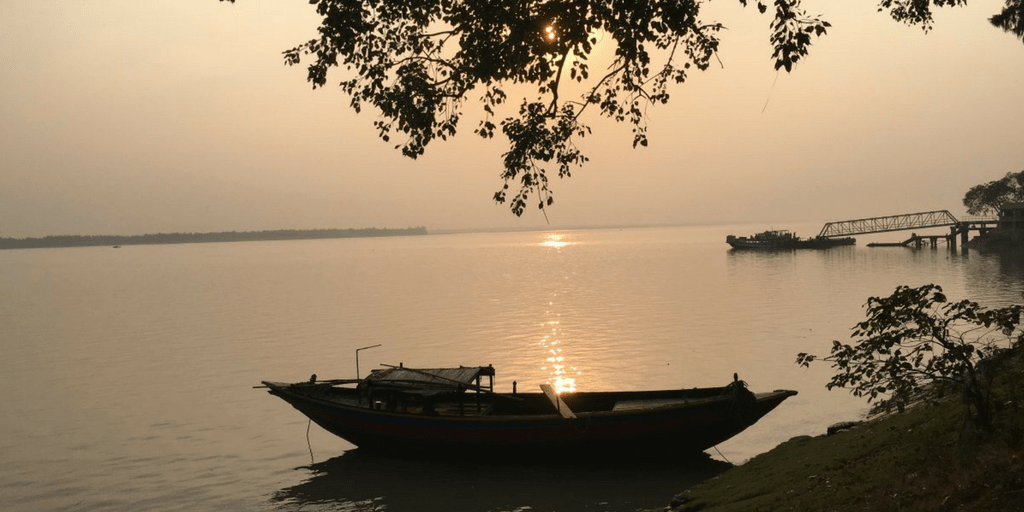 The town also has its share of History. The British, in the 18th century, built a fort at this place which was meant to stop the pirates from entering the river. The fort, however, is now in ruins.
The best way to reach Gadiara from Kolkata would be by taking a direct bus from Esplanade. However, you can even catch a local train from Howrah to Bangan, and then take a bus from there.
Short-distance weekend getaways from Kolkata
If you don't have a full weekend at your plate and cannot afford going out for some of the popular weekend getaways from Kolkata, the city still has a lot to offer. Kolkata is amongst one of the safest cities in the country, and you can even roam around all night without worrying about anything. From temples to pubs, from tea stalls to hookah parlours, this amazing city has everything.
The city is also very popular for the beautiful couples you get to see all around the city. So, you can also take your partner for a candle night dinner in Kolkata, or to any other romantic places in Kolkata for a date.
Dakshineswar Kali Temple
Situated at a distance of 12 km from Kolkata, this Kali temple was built by Rani Rashmoni in 1855. The Goddess Kali is followed by devotees all around the country, and, especially by the people of Bengal.
The temple is built on a 20-acre land and is inspired by the nine spires style of Bengal architecture. It is a three-storeyed architecture which measures 46 feet in width and over 100 feet in height. The idol of Goddess Kali housed in this temple is known as Bhavataraini, which can be seen standing on the chest of a lying Lord Shiva.
The temple is one of the best places to visit in Kolkata with your family if you are looking for a spiritual break from work. You can also visit the twelve identical shiva temples close to the main temple. These temples are built on either side of the Hooghly river facing the east.
Kolkata City Tour
Go for a six-hour Kolkata city tour and experience this city rich with culture and heritage in the best possible way. You will be offered a personal tour guide who will explain you the importance and significance of each and every place you visit. It includes places like the Mother House, the HQ of the international religious congregation of the Missionaries of Charity, which was used to be run by Mother Teresa, Howrah Station, Dalhousie Square, Ferry Ride across the Hooghly river, Victoria Memorial, Park Street, Princep Ghat and New Market. You don't even need to worry about the transportation as you will be travelling in a chauffeur driven AC car while on this amazing city tour.
Learn Horse Riding and Polo
If you and your gang are looking for a different experience in Kolkata, you can take your friends to Calcutta Polo Club and get to learn horse riding and polo. It sure is going to be a thrilling experience as there will be expert professionals teaching you the art of horse riding as well as some of the basic and cool polo techniques. The club will provide you with helmets and long boots, and it also serves you a nice welcome drink. The best part about this experience would be that you'll get to click up to 10 pictures with the horses to savour the memory for a long time.
Tea Stalls
Chai-Sutta or the combination of tea and cigarette is one of the popular things amongst the people of Kolkata. You will find tea stalls almost everywhere in the city. It is the best hangout place for anyone in Kolkata, irrespective of their age and gender. If you and your friends are visiting Kolkata, then you must spend at least one evening in any of these tea stalls. Make sure you don't leave your seat once you get one because these tea stalls are generally crowded in the evenings. You will see college students, office colleagues and even middle-aged uncles hanging out there.
Kolkata street foods are also very popular amongst its tourists. Apart from the street foods, you will also found some very romantic restaurants in Kolkata.
Midnight Heritage Tour of Kolkata
One of the most amazing ways to spend the night in Kolkata, go out for a midnight tour of Kolkata and witness its beauty under the light of the moon. Get to see the Howrah Bridge and the Vidyasagar Setu all lit up in varying colours. The 6-hour tour will include places like Ochterlony Monument, Eden Gardens Stadium, Raj Bhawan, Lal Bazaar, Writers' Building, Railway Museum, Calcutta High court, Howrah Railways Station, Victoria Memorial Hall, NH-6 and a lot many more places. The transportation mode for up to 5 people will be an SUV and a Tempo Traveler for up to 10 people. If you are looking for some other options for spending the night, there are also a number of other places for enjoying a great nightlife in Kolkata.
Kalighat Temple
One of the most famous temples in all of Bengal, Kalighat Temple is considered to be one of the 51 Shakti peethas, as per Hindu Mythology. The temple has such rich history that it is believed that even the name Calcutta was derived from Kalighat. The temple was originally situated on the banks of the Hooghly river, but with time, the river has moved away from the temple. Presently, the Kalighat temple is situated on the banks of Adi Ganga, a small canal that connects to the Hooghly.
Devotees of Goddess Kali visit the Kalighat Temple from all around the country. If you're looking to take your family out for a religious and spiritual outing, then you must visit the Kalighat Temple. The temple is also very accessible as there is a separate metro station by the name of 'Kalighat' which is at a walking distance from the temple.
So, here is my list of popular weekend getaways from Kolkata. There is so much to see and explore in Kolkata that wouldn't allow you to sit at home on a weekend watching TV. You also have a lot of option if you looking for places to visit near Kolkata. Everyone eagerly waits for weekends because it is this time that you get a break from your daily hectic. So when you're in Kolkata, make sure that you're enjoying your weekends to the fullest.
These weekend getaways help you to connect with nature better and explore its serene beauty. It also makes you ease up about your life by filling you with a new sense of enthusiasm and zeal before you get back to your regular life after enjoying such amazing weekend getaways from Kolkata. You can visit this city on any occasion, be it Durga Puja or during New Years and celebrate with your friends at the coolest new year parties in Kolkata.
Tags
Comments