The List of Top Tourist Places Near Kochi to Enrich Your Holiday Experience!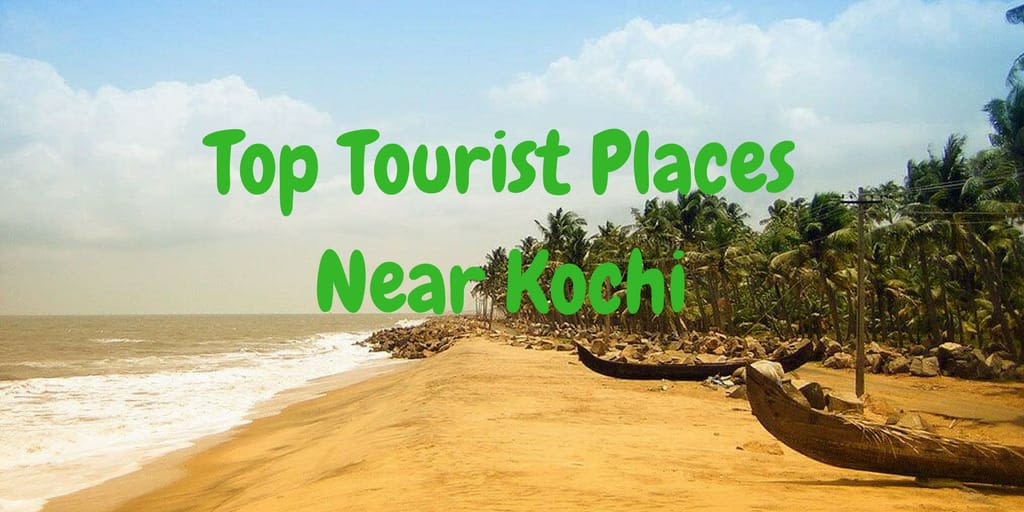 A multicultural melting pot, Kochi has intriguing heritage and natural trails that keep the huge swarms of tourists happy and engaged. Moreover, some of the trails from this wonderland lead to other equally captivating heavens that promise to extend the holiday and weekend fun.  From the gushing cascades, shimmering lakes and verdant tea gardens to the treasures of exotic wildlife and bird sanctuaries, the options are simply unlimited.
Also, there are Tourist places near Kochi with some exceptional experiences like living in houseboats on backwaters and soothing traditional massages. Witnessing Kathakali, one of the most popular art forms of Kerala will be a treat to all those who love Traditional and Cultural Art forms.  Organic stay farms, Stay at Kayal Island Resorts will add beauty to your trip. The architectural wonders like forts, palaces and temples voluntarily become a part of some unforgettable excursions from the city. And adventurous activities such as Snorkeling will make the adrenaline rush. Already started getting itchy feet? Here are some ideas to inspire you for an exciting trip from Kochi.
We believe that you have explored all great things to do in Kochi by now. If not, have a look at some absolutely entertaining ideas before you go through the ideas for an outing:
Athirappilly Waterfall 
India has its very own Niagara-look alike at
Athirappilly
, one of the most visited
tourist places near Kochi
.
The 80 feet high cascade roars amidst lush green jungles of Western Ghats and unfolds like a special craft of nature
.
Athirappilly
is a rich ecosystem in itself.
A huge variety of plantations (teaks, bamboos and eucalyptus), animals (leopards, bison, elephants, macaques and hornbills) all around
.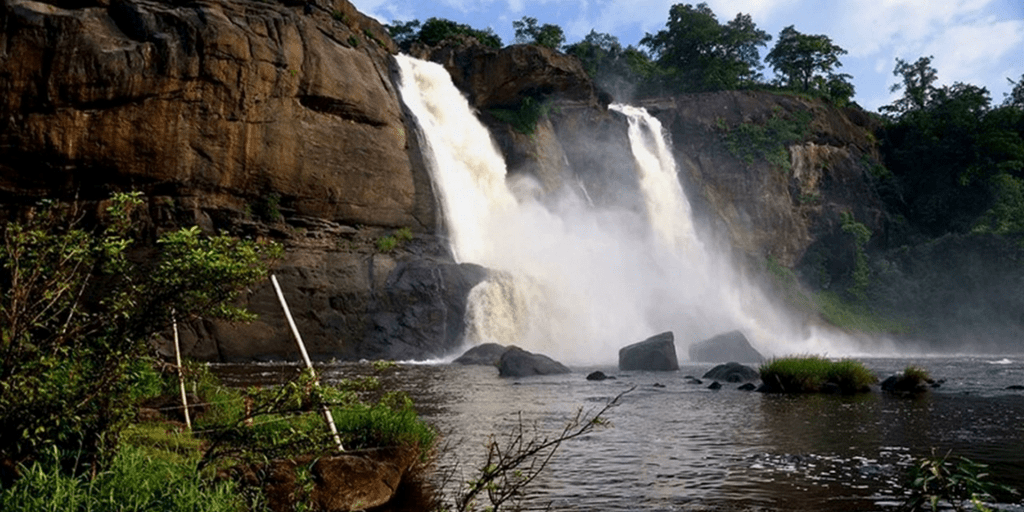 Things to Know:
The place opens for tourist from 08:00 a.m. to 05:00 p.m. Entry fee is INR 20/60 for Indians/foreigners and INR 10/100 for still/video cameras. Wear good walking shoes to reach the falls from the parking. Watch out the slippery rocks. Activities include bird watching and trekking.
Kumarakom 
With the pristine Vembanad Lake in its backdrop, Kumarakom is an epitome of divine natural beauty. Swaying coconut groves frame the picturesque backwaters that accommodate beautiful houseboats laced with modern amenities. Kumarakom Bird Sanctuary, which features among the best tourist places near Kochi, is a paradise for bird-lovers as the place attracts winged creatures like cormorants, egrets, herons, darters, Siberian cranes, larks and more.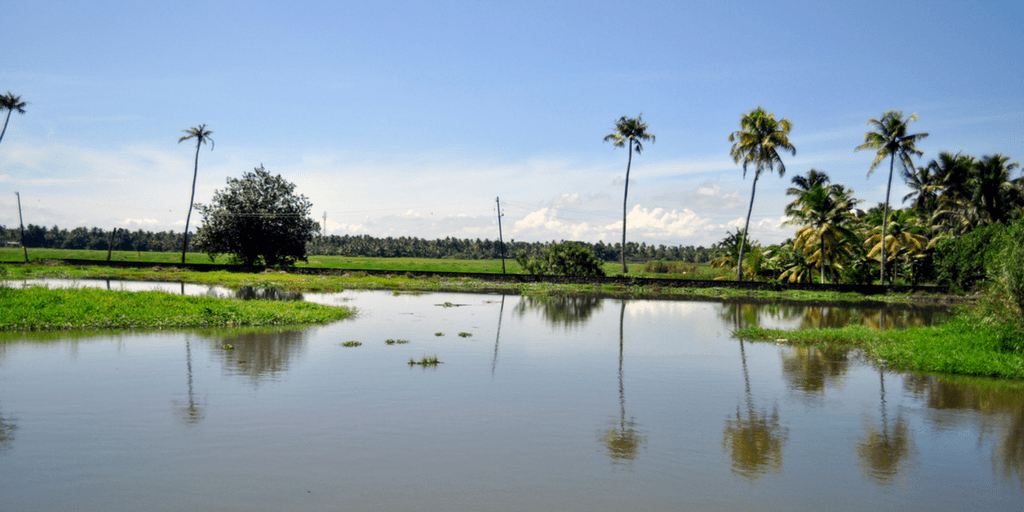 Things to Know:
Don't miss the entertaining boat races (in August-September). The bird sanctuary opens from 06:30 a.m. to 06:30 p.m. and the entry fee is INR 50/100 for Indians/foreigners. Other popular things to do are Ayurvedic massages, backwater cruising and visiting Driftwood Museum.
Thrissur 
The Cultural Capital of Kerala, Thrissur is a town with treasures of rich architectural masterpieces
.
An excellent specimen of Kerala Temple Architecture, Vadakummnathan Temple has some breathtaking murals to its credit
.
Flaunting the mesmerizing Gothic Architecture is the Basilica of Our Lady of Dolores, one of the tallest in Asia
.
Don't miss the sites like Shakthan Thampuran Palace, Town Hall and Mural Art Museum for a cultural extravaganza
.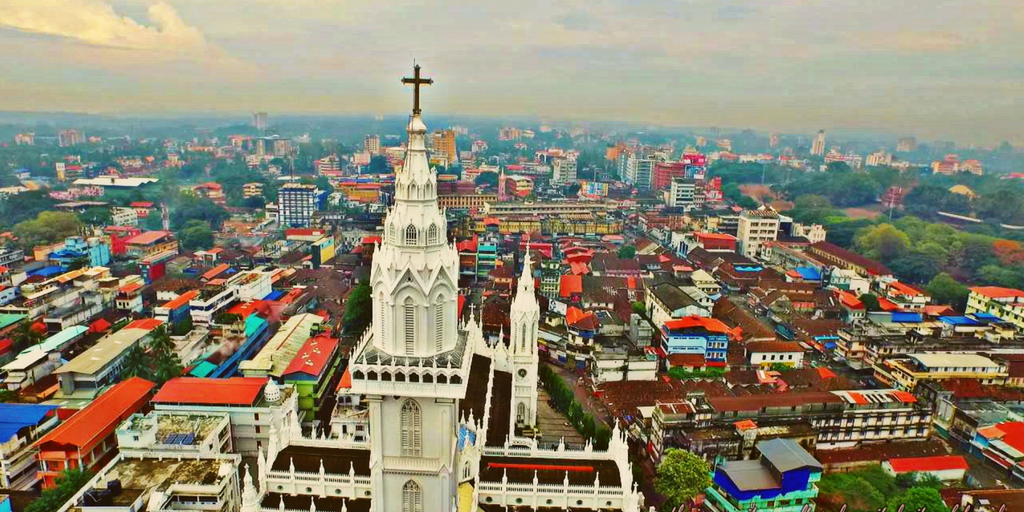 Things to Know:
The non-Hindus are not allowed inside the temple. Try to visit the place during April-May when it hosts the grand celebrations of Pooram festival with highlights like embellished elephants.
Vagamon 
The mist-laden pine forests and green-carpeted meadows of this popular hill station transform the visitors into a fairy-tale world. Some pristine waterfalls dot the entire landscape, while other top attractions include lakes, teas estates and wild orchids. Interestingly, it is among the tourist places near Kochi, sacred to three religions. Thangal Para for Muslims, Kurisumala for Christians and Muruganmala for Hindus are pilgrim sites nestled amidst nature's grandeur.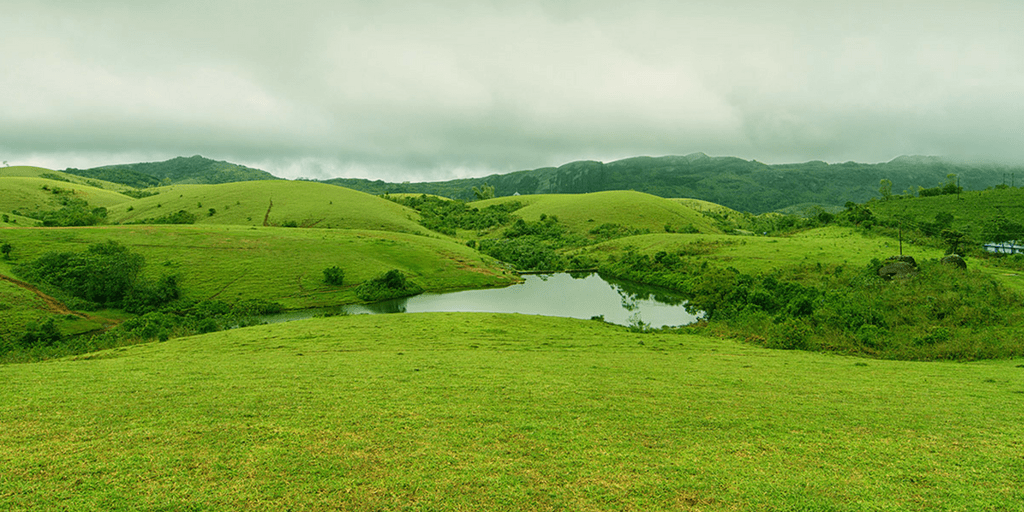 Things to Know:
Vagamon is a popular spot for paragliding. Tandem paragliding here costs around INR 3,500 per head. The place also hosts paragliding festival in the month of April. In addition, one can also enjoy thrilling adventures like trekking, mountaineering and rock climbing.
Guruvayur 
This pilgrimage town is home to the resplendent Guruvayoor Sree Krishna Temple. There is a belief that that the idol of Lord Vishnu at the temple was once worshipped by Lord Krishna at Dwarka. The whole temple complex, including the sacred temple tank, is filled with divinity. At Guruvayoor, you can also visit Punnathur Kotta elephant sanctuary. And see more than 50 elephants used in festive celebrations that they are keeping. The nearby Mammiyoor Temple of Shiva is also among the top tourist places near Kochi.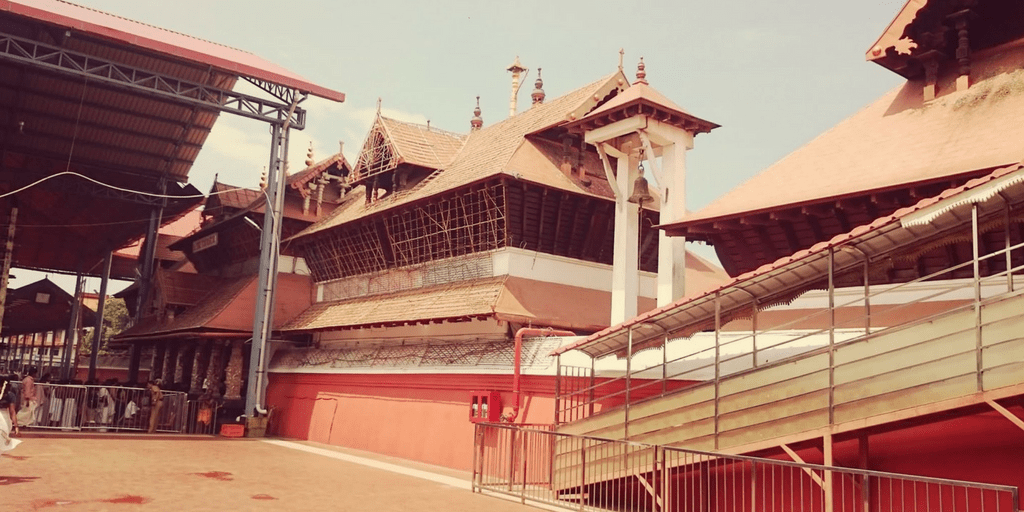 Things to Know:
While non-Hindus are not allowed inside the temple, Hindus too have to follow strict dressing codes. Mobile phones and other electronic devices are also prohibited. The 10-day long Guruvayur festival in February-March is popular for its elephant races and processions.
Alappuzha
If you have never visited Alappuzha (or Alleppey) while living in Kochi, you have missed the most alluring facet of Kerala. The dramatic backwaters of this place are spellbinding with palm rows, lush green paddy fields. And also has striking countryside on both sides. Alleppey has got tranquil beaches, historical temples and churches and a pleasant village life.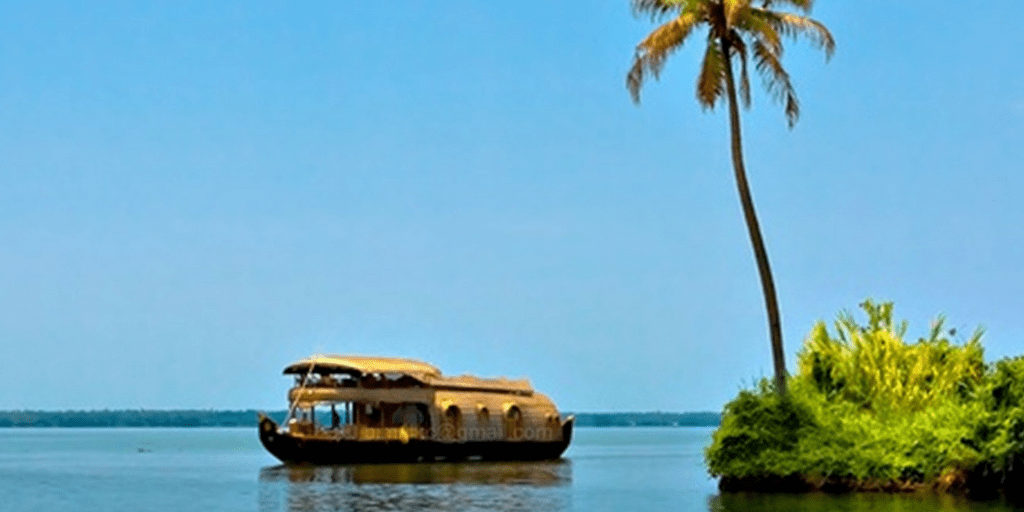 There is no way you should miss staying at houseboats which slowly snake through the narrow canals like a dream. A stay at Duplex Villa is also something that you shouldn't miss. If you have followed nightlife in Kochi, this nigh under the stars would make you forget everything else.
Things to Know:
The soothing Ayurvedic therapies promise comprehensive rejuvenation for mind and body. Reserve some time to watch the breathtaking sunset views at the beaches. It is among the famous tourist places near Kochi offering authentic Kerala food.
Munnar 
The list of tourist places near Kochi reaches its most exciting recommendation. That is the picturesque hill station of Munnar.  The place with its thick forests and sprawling tea gardens seems to have soaked in plenty of green shades. Here, you get to see the silvery waterfalls, sparkling lakes, bounties of rare wildlife (including Nilgiri tahr) and vantage points showcasing the sublime beauty of nature. Activities like elephant rides, walking over the clouds, mountain biking, camping, trekking, rappelling, boating and more keep one fully engrossed.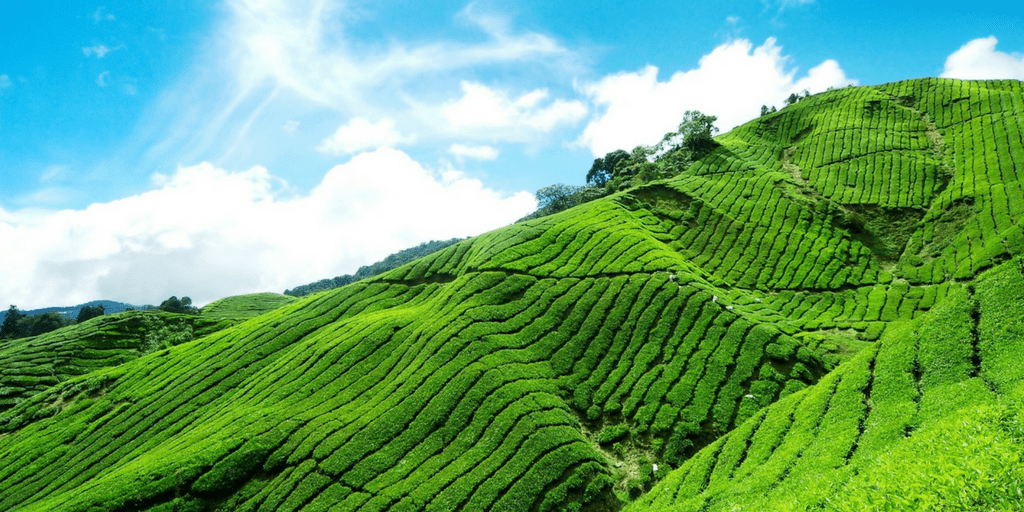 Things to Know:
Munnar is famous for teas and spices like cinnamon, pepper, cardamom and more. Don't forget to buy these items and also the delicious homemade chocolates. Polaris Ride will be something that will lead to the adrenaline rush in your body. Witness Kalaripayatu which is considered as the master of all martial arts. Visit the Kolukkumalai Tea Estate, one of the world's highest, and enjoy tea producing and tasting sessions.
Marayoor
One of the best offbeat tourist places near Kochi. Believed to belong to the New Stone Age, This small hill station is a home to the caves with interesting rock paintings. Another unique attraction of the place is arrays of Megalithic Dolmens dating back to the Iron Age. If you are a treasure-hunter, these thousands of years old burial chambers should excite you. Marayoor is also famous for the vast expanses of naturally-grown sandalwood trees. Make sure to visit the lovely Thoovanam Waterfall located nearby.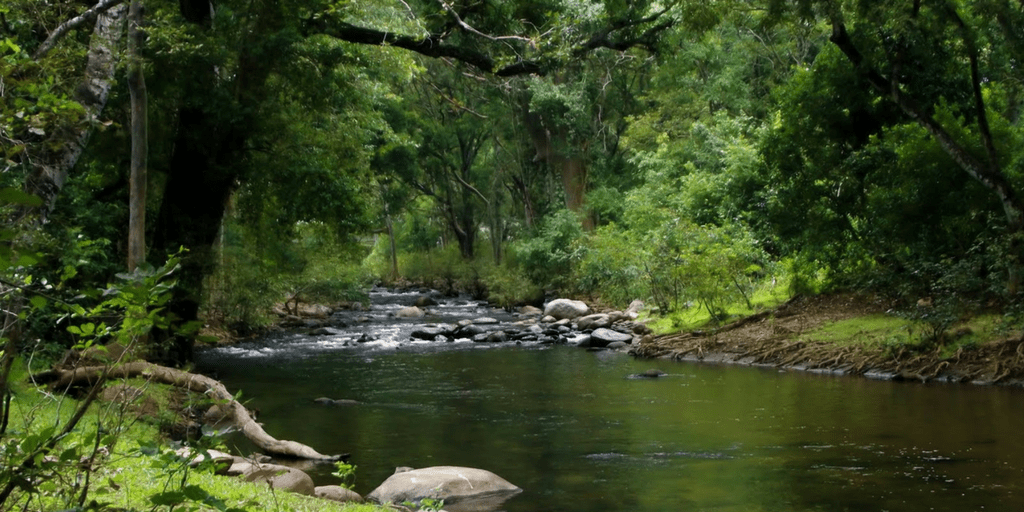 Things to Know:
Just a few miles from Marayoor is Chinnar Wildlife Sanctuary (entry fee INR 10/100 for Indians/foreigners) which is home to the exotic wildlife which includes grizzled giant squirrels, albino gaur, panthers, mugger crocodiles, Indian star tortoise and bonnet macaque.
Thattekad 
Named after the eminent ornithologist, Dr Salim Ali, the Salim Ali Bird Sanctuary at Thattekad is designated as the richest birding area in India. If you are an ardent bird-lover, the place arranges a memorable rendezvous with some of the most amazing winged creatures. Birds, from as far as Siberia, travel to this avian hub and create an exclusive atmosphere with their chirping and fluttering. Some popular species found here include orange-headed thrush, Ceylon frogmouth, whiskered terns, Yellow-browed bulbuls and Jerdon's Nightjar.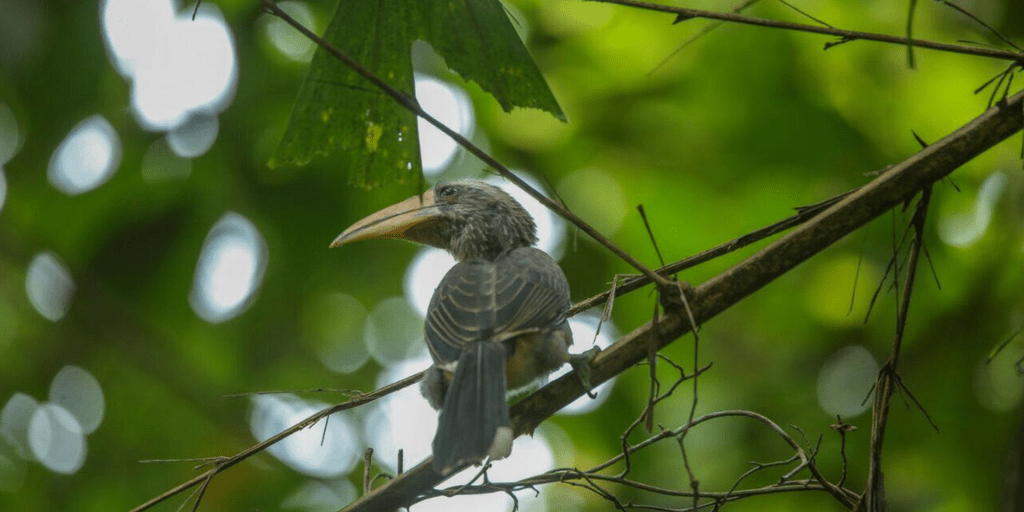 Things to Know:
The place opens from 06:00 a.m. to 06:00 p.m. The entry fee is INR 10/100 for Indians/foreigners. Kayaking is another stimulating activity that you can enjoy here.
Kollam
This historical seaport bustled with ships from Greek, Rome, China and other countries tens of centuries ago has an extending natural and heritage landscape full of clean beaches, exquisite lakes and backwaters and avian islands on one hand and with churches, lighthouses, cathedrals, forts, and palaces. Enjoy a backwater cruise on Ashtamudi Lake or visit the spectacular Palaruvi Waterfalls.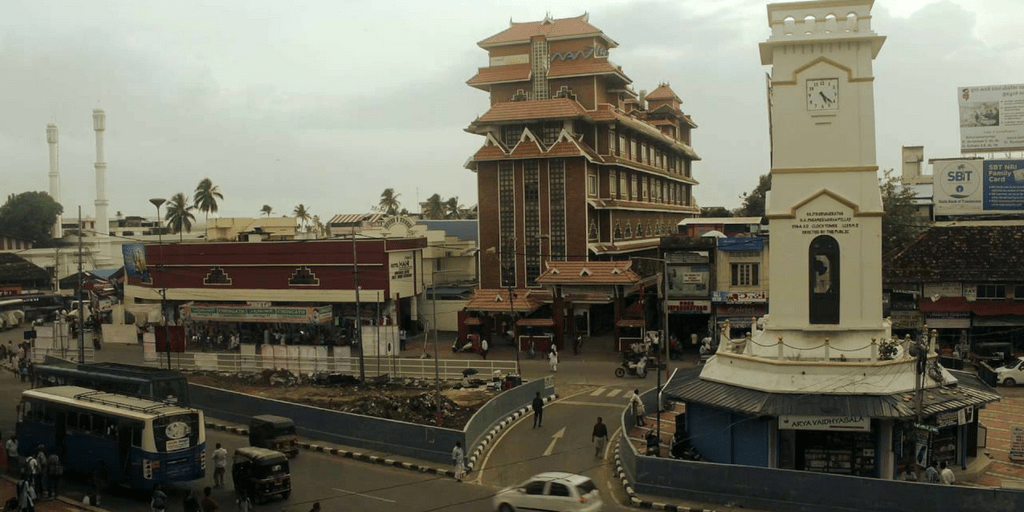 Things to Know:
There are many other tourist places near Kochi in the close vicinity of Kollam. These include the pristine Thirumullavaram Beach, Jatayupara (famous for a massive sculpture of the mythological bird) and Munroe Island (popular for water sports).
Thenmala 
Reputed as India's first planned eco-tourism destination, Thenmala boasts of surreal beauty. The place attracts everyone, from adventurers to leisure seekers and from honeymoon couples to picnickers as well as wildlife lovers. Apart from Thenmala Dam, some of the other must-visit attractions include a sculpture garden, deer park, leisure park, butterfly park and dancing musical fountain. It is among tourist places near Kochi with numerous fun activities like mountain biking, river crossing, trekking, boating and more.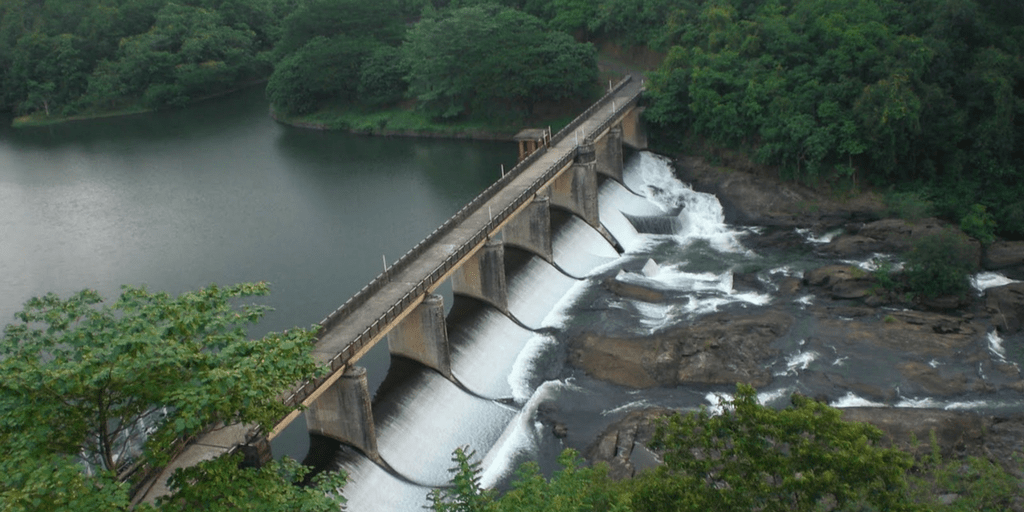 Things to Know:
The locally produced honey believed to possess medicinal properties is a must try. Fees for Indians/foreigners to visit various attractions include INR 25/40 for deer park; INR 65/155 for leisure zone; INR 65/90 for adventure zone; INR 125/195 for trekking and INR 270/640 for boating.
Coimbatore
While looking for tourist places near Kochi, Coimbatore may appear as a surprise entry. Behind the urban profile of the city, there are quite a few unique attractions that arrange a distinctive trip. Starting from Kari Motor Speedway Formula 3 racing arena, to stay at Puthuthottam Annex Bungalow, to an amazing day at Black Thunder to GD Naidu Car Museum featuring models from across the world. You would be awe-struck to discover one fascinating spot after other. Coimbatore is also an awesome place for Adventure activities,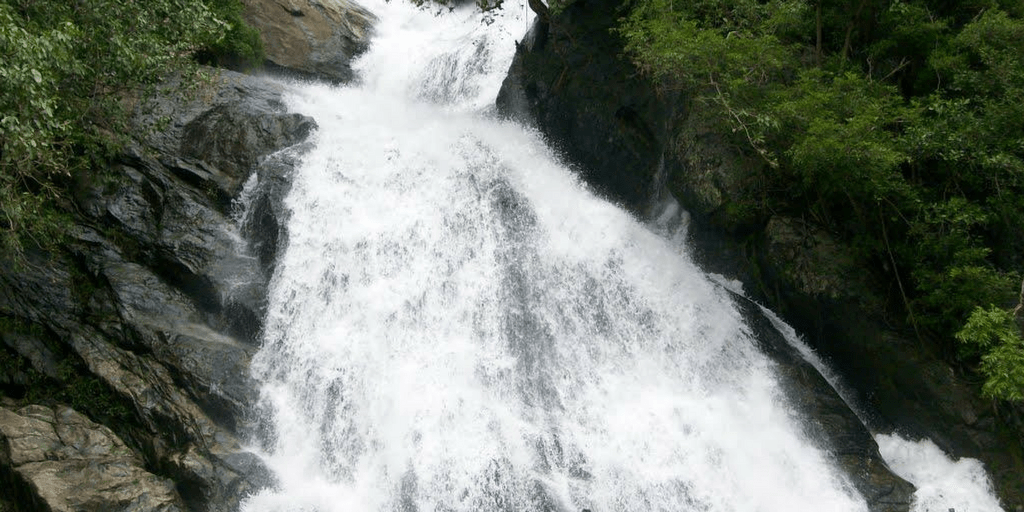 Explore stuffed animal specimen at Gass Forest Museum; get enchanted by the colossal Shiva statue or find utmost peace at Isha Yoga Centre. Get lost in the charm of waterfalls at Siruvani Hills and while witnessing eye-pleasing sunrise views at Valankulam Lake.
Things to Know:
Beware of the huge number of monkeys near waterfalls. Entry fees include INR 10 for Gass Forest Museum and INR 50 for Car Museum.
Thekkady
Home to the very popular Periyar National park or Periyar Tiger Reserve, Thekkady is a dream destination for every wildlife lover. The very royal Bengal tigers are the main attraction, while other animals include gaur, sambar, elephants, flying squirrel, sloth bear and Nilgiri langur. Also, there are scores of birds like hornbills, parakeets, wood pigeons, sunbirds, darters and storks found here.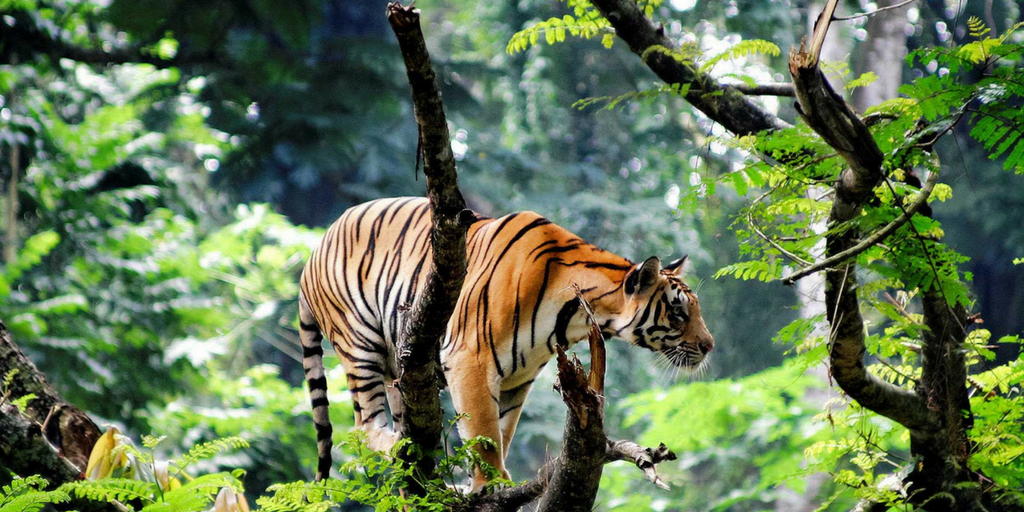 But, wait! What makes Thekkady one of the top tourist places near Kochi is the opportunity to indulge in some truly incredible activities. These include bamboo rafting, border trekking, cloud walk, green walk, tribal performance and more. Cruising on Periyar Lake to watch animals at the shores is something you would remember for the whole life.
Things to Know:
Entry fee is INR 5/105 for Indian/foreign children; INR 25/300 for Indian/foreigner adults. Other important fees include INR 150 for boating; INR 2,400 for bamboo rafting; INR 1,500-5,000 for jungle camping and INR 1,800 for border hikes.
Pollachi 
Resting at the foot of the Western Ghats, Pollachi is a convenient destination to visit the popular wildlife reserves like Annamalai and Parambikulam. There are many scenic dams, like Aaliyar and Amaravathy, near the town which accommodate attractions like crocodile farm and theme park.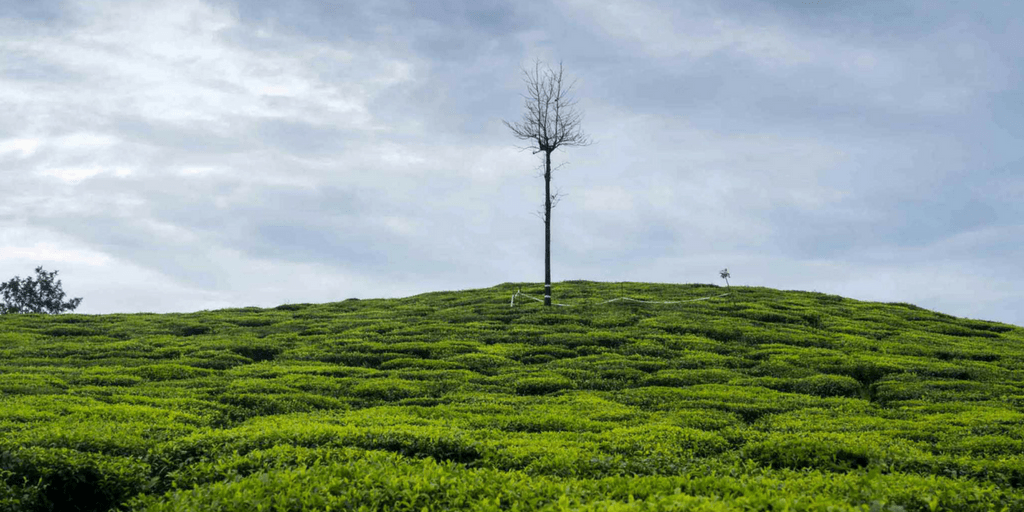 You can also visit Thirumoorthy Hills where a gushing waterfall welcomes the visitors. Monkey Falls too are worth visiting. Pollachi is also home to many Hindu temples, the most famous ones being Masani Amman Temple and Ayyappan Temple.
Things to Know:
Boating, trekking and elephant safari are some entertaining activities near Pollachi. However, the biggest attraction is the Balloon Festival in January. The event offers hot air balloon rides in some spectacular balloons from countries like France, Germany, and Belgium.
Chavakkad Beach 
Many tourist places near Kochi get unnoticed by the hordes of tourists and this blesses them with unspoiled charm. Chavakkad Beach is one of these unexplored places and a great place to enjoy solace. The dramatic confluence of a river with the Arabian Sea over her is something you don't get to see frequently. On top of that, the coconut groves fringing the seashore lend an unmatched worth to the place.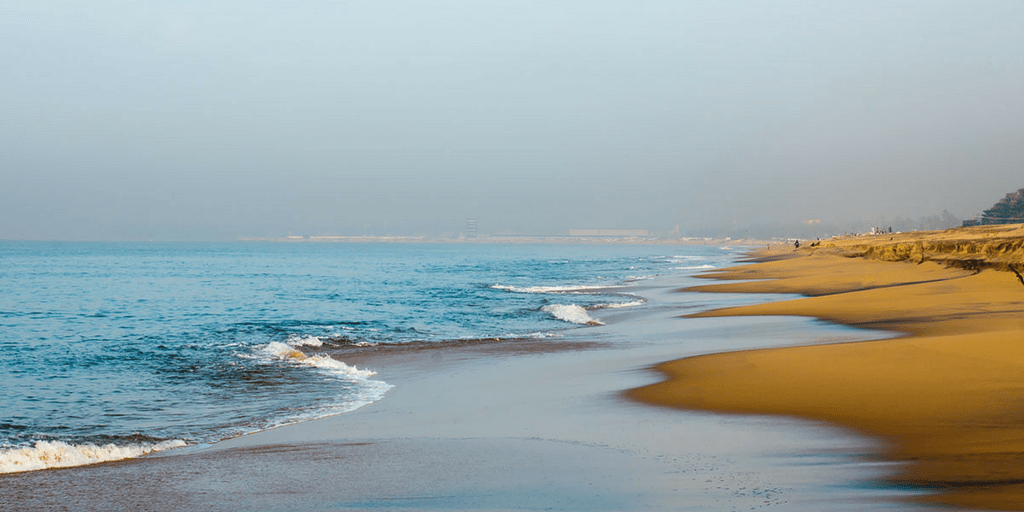 Apart from the unimaginable peace here, there are activities like fishing and candlelight dinners that guarantee unforgettable memories for the visitors. Bird watchers too can have a good time watching numerous migratory birds in the area.
Things to Know:
It is a bonus to explore the popular Ayurvedic herb Ramacha grown in a vast adjoining farmland. Some of the nearby tourist spots include Church Thomas and Thoomban Bhadrakali Temple.
Kuttanad 
If you are searching tourist places near Kochi purely for the purpose of revival, this quaint destination is your best bet. Popularly known as the Rice Bowl of Kerala, Kuttanad has emerald green paddy fields promising hypnotic visual treat to the eyes. Four rivers, namely Meenachil, Pamba, Manimala and Achinkovil wash the entire region, creating amazing criss-cross of water channels.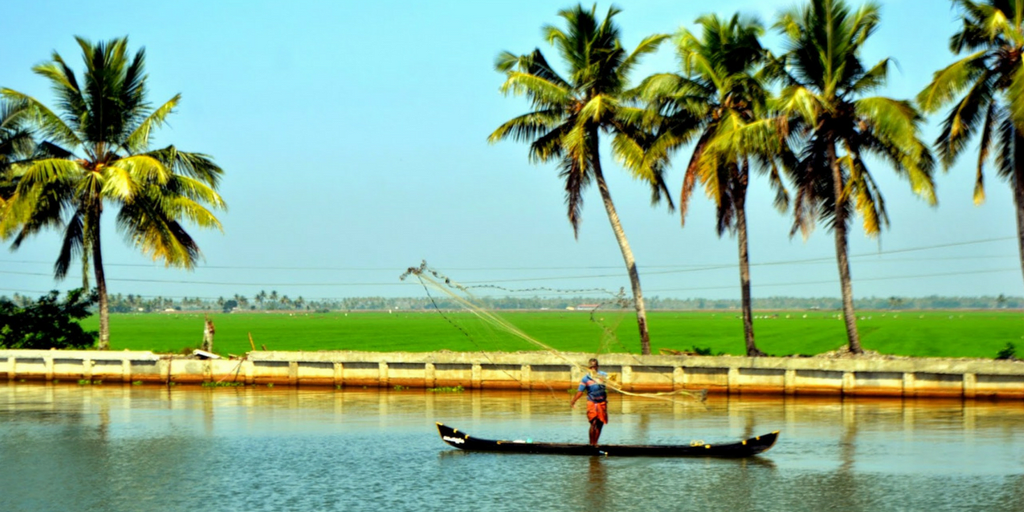 The backwaters here are not only pictorial but also redefine calmness. It is a pleasure to enjoy backwater cruise in a houseboat over here. The laidback lifestyle, away from the city's hustle bustle, is totally inspiring.
Things to Know:
Kuttanad is among very few places in the whole world where cultivation is done about 4-10 feet below the actual sea level. No wonder the farming pattern here is declared as Globally Important Agricultural Heritage System.
Varkala 
A few tourist places near Kochi unveil something truly surprising and Varkala is one of them. It has the only beach in India where a cliff is adjacently located to the beach, thereby creating a fascinating panorama. At Papanasam Beach, a holy bath is believed to wash off all the sins and Hindus also immerse the ashes of their dead relatives here. Other awe-inspiring tourist spots of the town include Kappil Pozhi Lake, Kappil Beach, and Paravur Backwaters.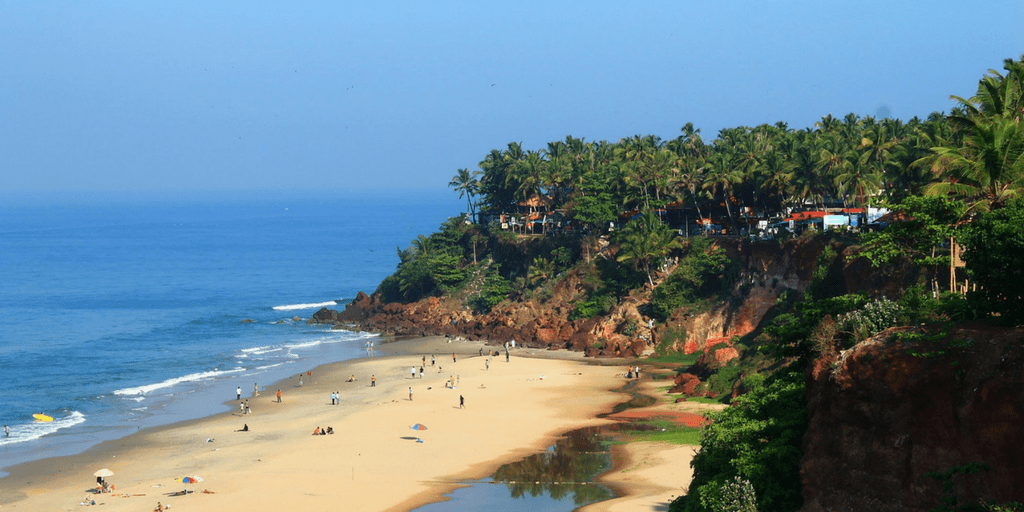 The heritage of Varkala is equally enchanting. Anjengo Fort and Lighthouse and Varkala Tunnel, built in 1880, are definitely worth exploring. Janardhanaswamy Temple, dedicated to Lord Vishnu and some 2,000 years old, exemplify the best of Kerala Architecture. Sivagiri Mutt is yet another pilgrimage attraction.
Things to Know:
While the main Varkala Beach is somewhat safe for swimming, avoid swimming at other beaches. It is among the best places in Kerala to undergo holistic healing treatments like Ayurveda, Reiki and yoga.
Thiruvalla 
A perfect amalgamation of Hindu and Christian cultures, Thiruvalla is also popular among tourist places near Kochi. Sree Vallabha Temple is not only architecturally superior but also boasts of enthralling mural paintings and carvings in stone and wood. Located on the bank of River Pamba is the nearby Parthasarathy Temple of Aranmula, an upcoming rural tourism destination. Kaviyoor Mahadevar Temple is famous for stunning sculptures as well as precious ornaments.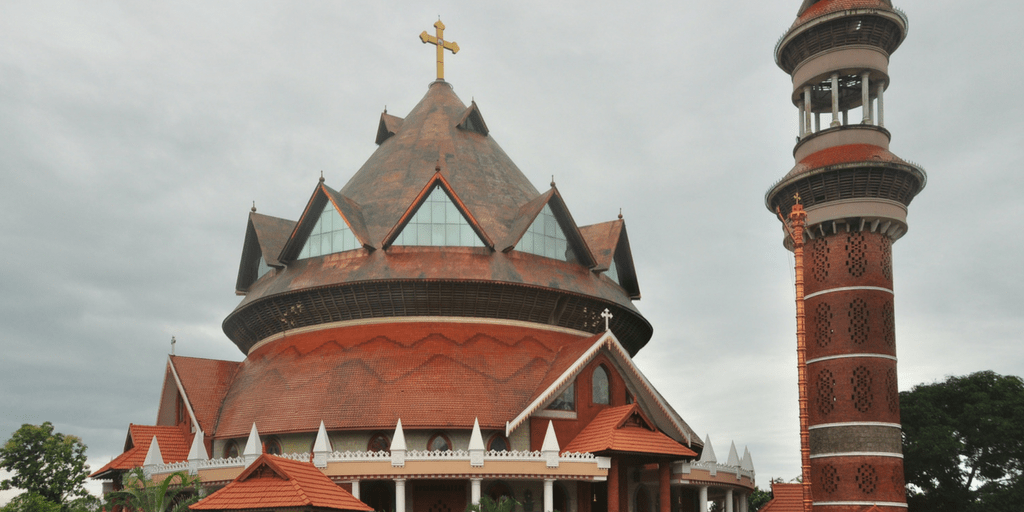 Malankara Marthoma Syrian Church is one of the most visited sites in the town. Don't miss visiting Paliakkara St. George Orthodox Church, which is known for exotic murals. St. Mary's Church of Niranam has a holy relic in the form of tall granite cross dating back to the 13th century.
Things to Know:
The region is famous for Aranmula kannadi (handmade metal mirrors) and snake boat races. Sree Vallabha Temple hosts a Kathakali dance performance every single night as an offering to the deity.
Trivandrum 
Kerala's capital Trivandrum (also called Thiruvananthapuram) offers the perfect glimpse of the state's multifaceted profile. On one hand, there are long sandy beaches, mesmerizing lakes, and lagoons as well as the wildlife venues. And on the other, there are some overwhelming heritage spots like Sri Padmanabhaswamy Temple with the sky-reaching gopurams (gateway towers).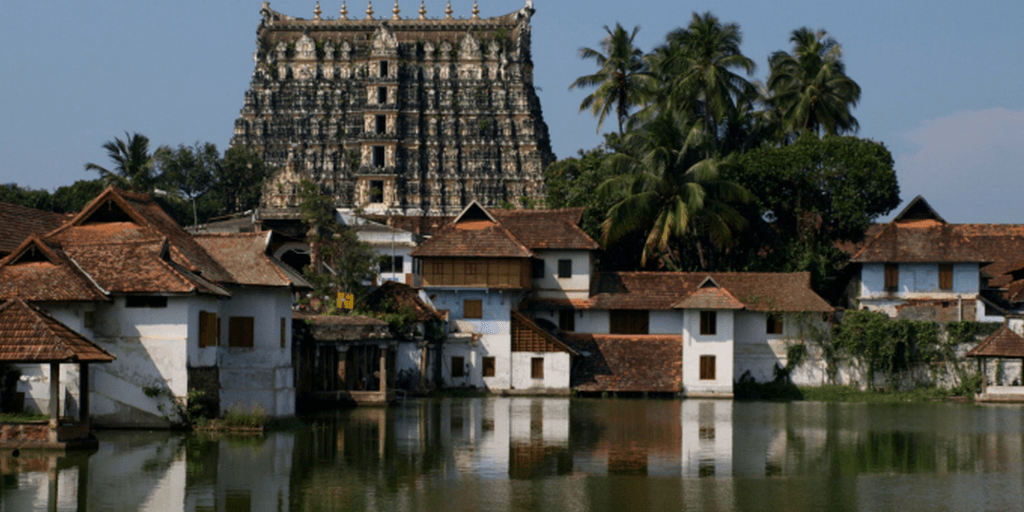 Kuthiramalika Palace, Kanakakunnu Palace, Attukal Bhagavathy Temple and Pazhavangadhy Ganapathy Temple are some other embodiments of the extraordinary culture. Napier Museum with its fabulous collections of coins, idols, ivory work, wood chariots and other amazing specimens is another hot spot. Other top attractions are Kerala Museum, Veli Tourist Village, and Priyadarshini Space Planetarium.
Things to Know:
Skydiving and Ayurveda are the popular activities here. Only Hindus, with strict dress codes, are allowed inside the main temple. For special darshan, one needs to pay INR 150.
Kovalam 
The list of tourist places near Kochi can't get any better. With its world-class beaches, upscale Ayurvedic wellness centres and a full array of daring adventures, Kovalam deserves to be your next holiday destination. Three beaches, namely Lighthouse, Hawah, and Samudra, together form a crescent-shaped shoreline that hosts exciting water and adventure sports. The historical Lighthouse, Vellayini Lake, and Kovalam Art Gallery are some places recommended for memorable visits.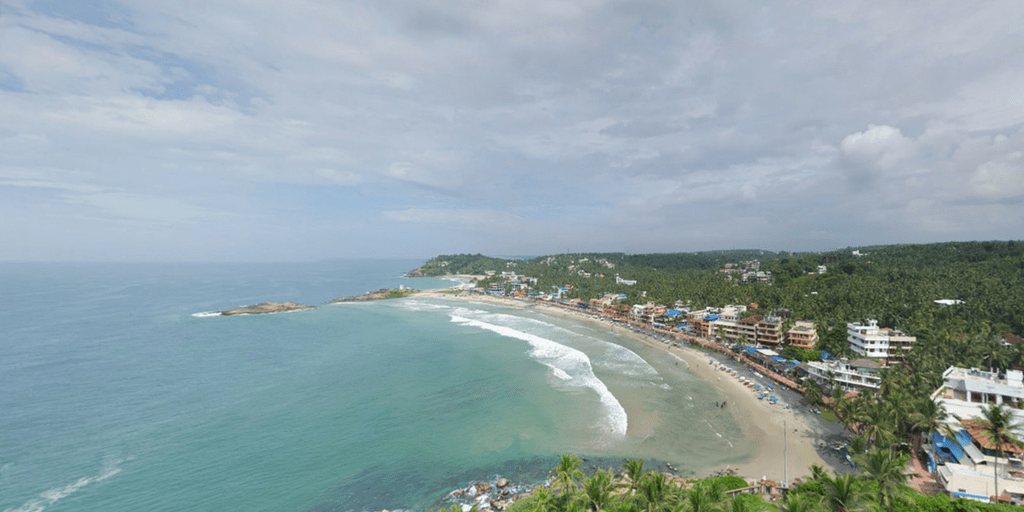 Opt for an extremely relaxing massage therapy or revive yourself through yoga and meditation at Dhanwantari Ashram. The most engaging activities to enjoy are surfing, jet skiing, parasailing, wooden boat rides and catamaran rides.
Things to Know:
Beaches here are safe for swimming. Don't forget to shop for aromatic oils and spices. Gramam Village Fair held in January and showcasing the wondrous Kerala culture is worth attending.
Poovar Island 
If all other tourist places near Kochi appear crowded, simply make your way to this gorgeous island. River Neyyar, near the end of its journey, turns into a lake which ultimately joins the Arabian Sea. The entire drama that unfolds is something rare to see and you instantly fall in love with it. Poovar backwaters formed as the result of its unique geography further beautify the place.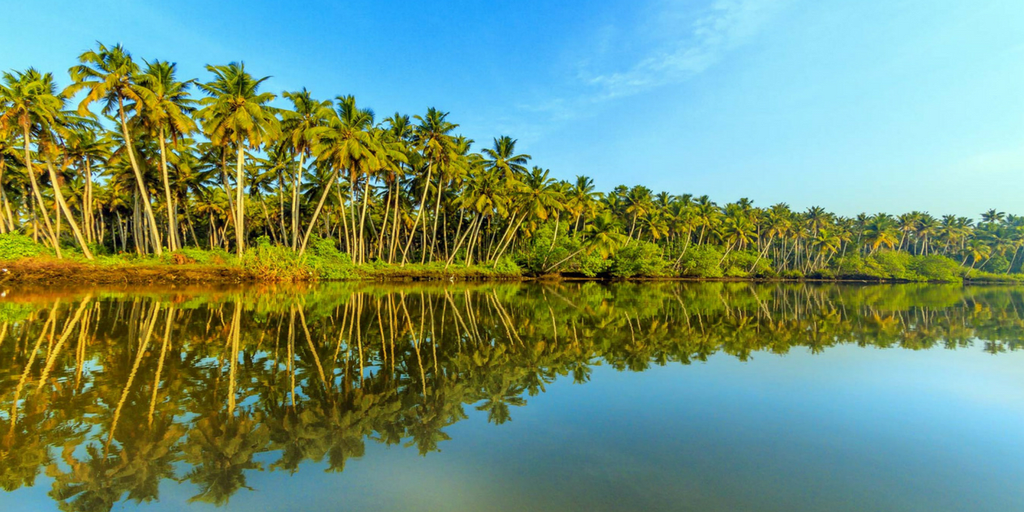 As Poovar Beach is not that easy to access, it remains free from maddening crowds of visitors. Take leisurely strolls along the beach or go swimming. Staying at a beach resort ensures your closeness to the playful nature.
Things to Know:
Avoid visiting the place in monsoons when the river level is dangerously high and there are violent currents. Bird watching is an enjoyable activity as the place attracts the likes of herons, kingfishers, and egrets.
The presence of such amazing tourist places near Kochi should definitely give you some great holiday goals. Provided the excellent road and rail connectivity, you can easily explore the whole of the region, gathering uncountable memories and moments.
Tags
Comments