Top 10 Team Outing Experiences In Bangalore
If you are working in a corporate environment, juggling your time between the 25 tabs open on your computer screen and the weekly meetings, a team outing is definitely something to look forward to. And since you are in Bangalore, the IT capital of India, there is a vast array of options of locations for a great team outing in the close proximity to the city. Team outing is a great way to break the monotony of the everyday work life and have some fun. In case you are wondering about the options as to where to go for the team outing and still have a lot of cards on your table to choose from, we have got your back. Here is a list of places to choose from along with all the information about the various fun group activities and other amenities that you will can avail at those places.
Being in Bangalore, you have a plethora of options available to you. Tribal Village Resort, Samruddhi Club World Resort, Radiant Resort, Elim Resort, Club Magnolia are a few of the places which will go easy on your pocket and also offer you a wide range of activities to choose from. If not a resort, you could also opt for a winery tour or a trek near Bangalore on your team outing. Go for the new or settle for the tried and tested, its on you. Here is a collection of a few handpicked team outings that you can go for and enjoy the activities along with some delicious food while team bonding with some team building activities.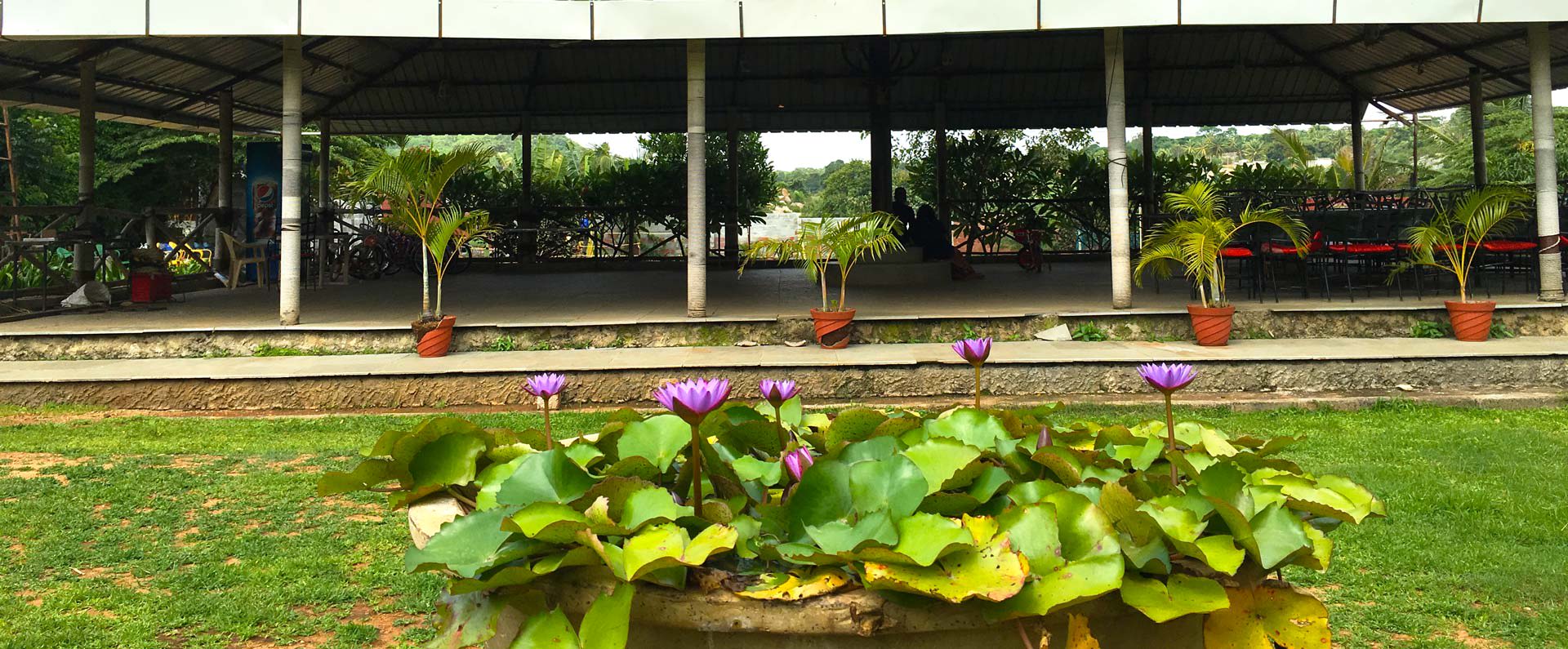 The simplicity of the village life, serene view of the hills and the valleys and a refreshing breath of fresh air for your soul- that sums up Tribal Village for you. Go for a day outing and enjoy with friends and family as you take a dip in the 80 feet infinity pool. Or just laze around the resort while you sip on tender coconut water.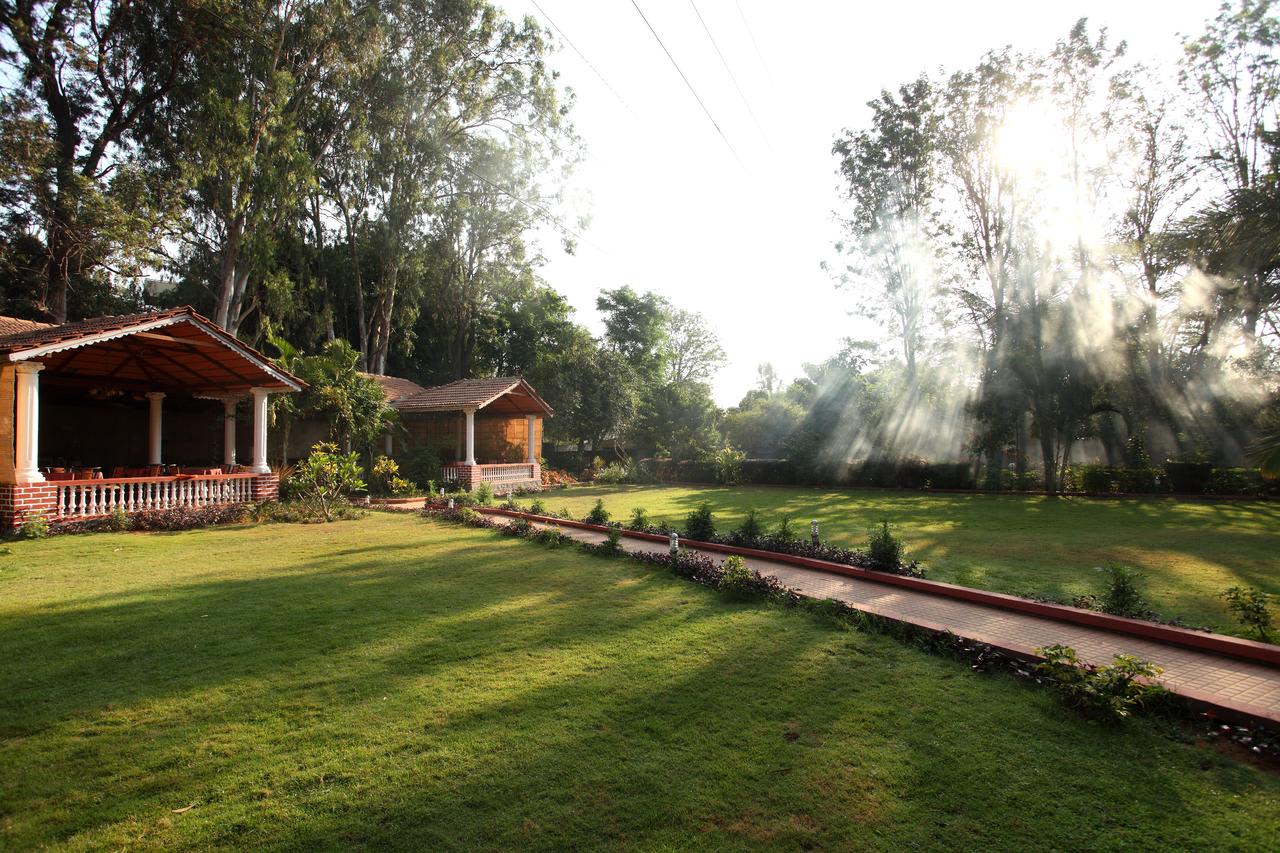 Radiant Resort Bangalore lives up to its name with a beautiful and lush green extension of the forest and shares its boundary with Bannerghatta National Park. It carries a pleasant atmosphere of the wild. Unwind yourself here, away from the hustle and bustle of the city and the daily stress from work. Go play outdoor games here like volleyball, badminton, basketball, football and a host of other games. Radiant Resort Bangalore also has a separate kids play area where children can have fun to the utmost. Enjoy a delicious lunch buffet after having played the outdoor games. Chat up with your teammates and then have a cup of tea at dusk.
A Day Full Of Adventure At Samruddhi Club World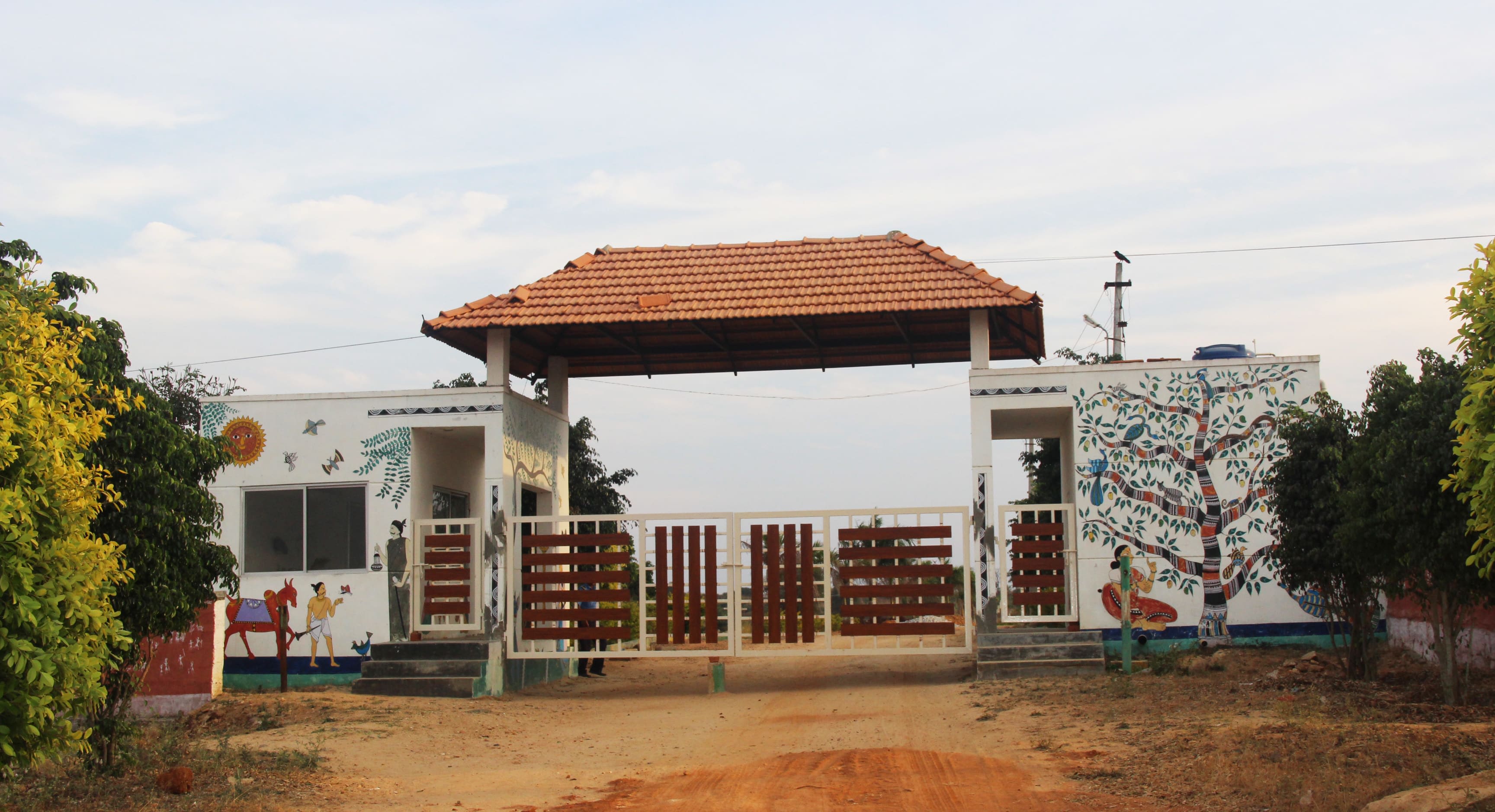 Want to spend a day full of fun and adventure for your team outing? Don't think twice and come over to Samruddhi Club World which is just 26 kms away from Bangalore and offers a wide range of activities for you to enjoy. Samruddhi Club set in the peace and quiet of the countryside gives you just the right setting to relax and take a break from your busy lives. The club is equipped with a beautiful swimming pool. You can also play your choice of indoor and outdoor games. You can go for water zorbing and also groove to the peppy numbers in the rain dance.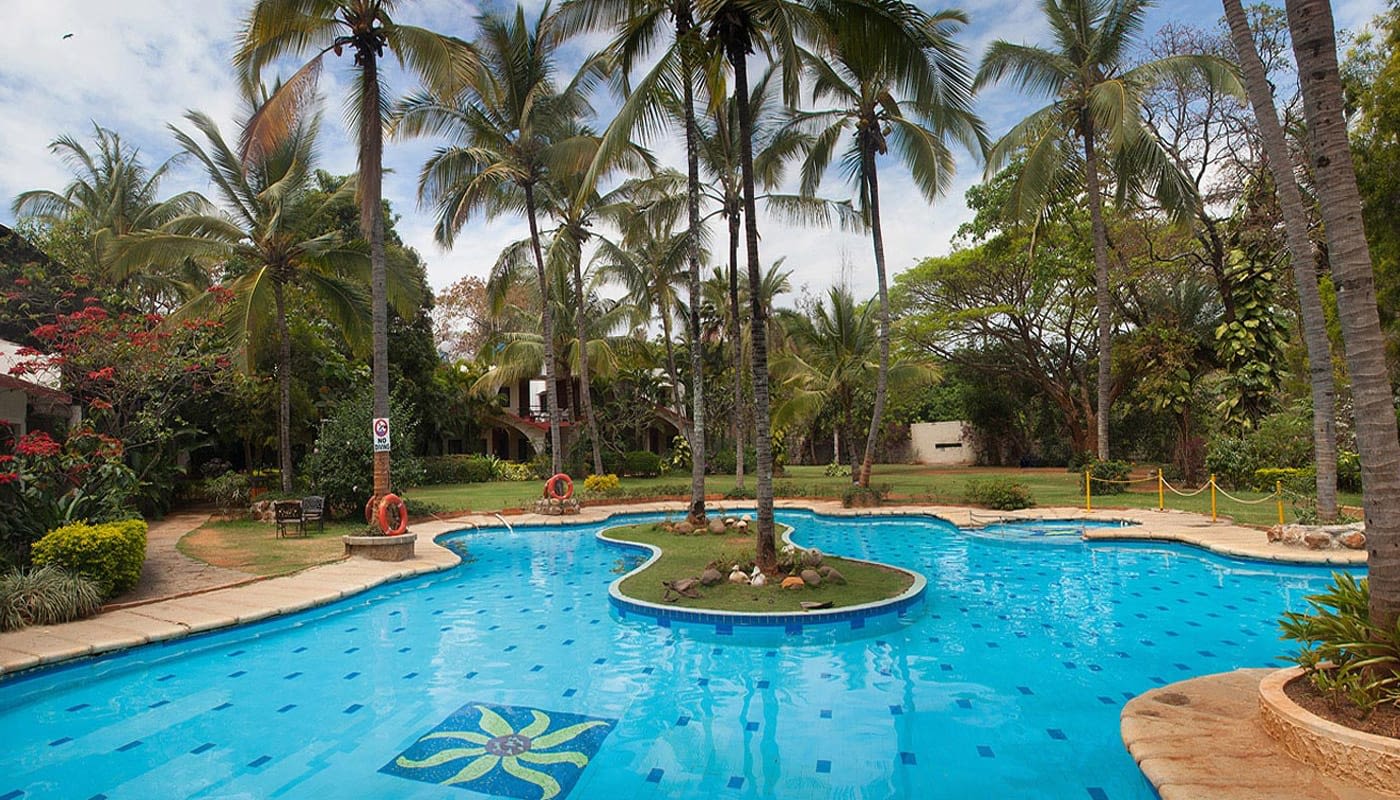 Elim resort is located at 25 km away from Bangalore. Situated in Kanakapura Road, the lavish Elim Resort offers just the right balance of a peaceful stay and fun and outdoor activities. Indulge in an interesting set of indoor games like billiards, foosball, table tennis, air hockey carrom, chess and X-BOX, PS 2, indoor cricket. Shake a leg to the electrifying beats of the DJ during the rain dance.
Enjoy Yourself At Eiffel Green Resort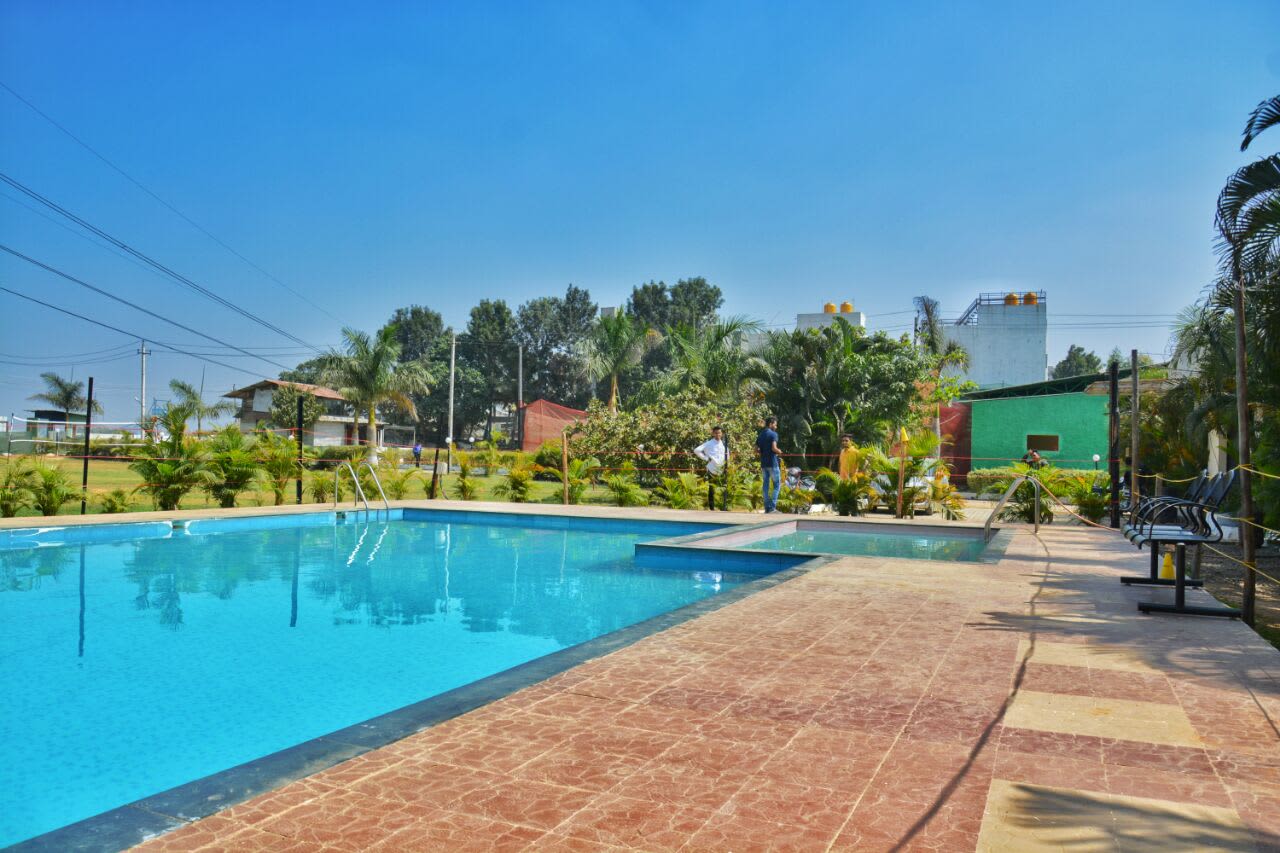 A home away from home is all that one wants. But not very often do you find it on a team outing. Eiffel Green Resort is one such resort where you can find some peace, calm and privacy. Its creatively landscaped- gardens, fruit orchards, hidden pathways and water bodies transport you to a peaceful getaway with no semblance of the city life. Go for outdoor activities and games like water-zorbing and Sumo suit. Go for a team outing here and enjoy the in-house amenities with lunch, snacks, and hi-tea. Enjoy yourself in the rain dance here which will definitely enliven you.
Respite At RD's Nature Retreat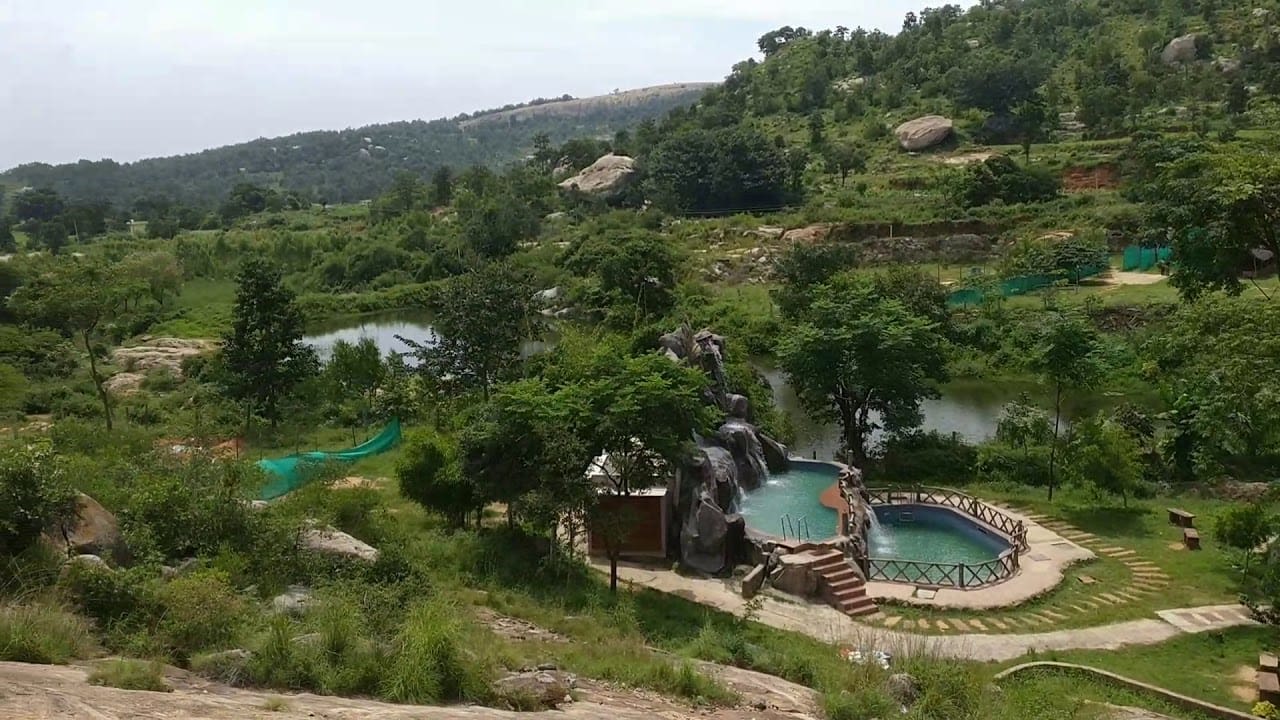 RD's Nature Retreat Resort lives up to its name in every way possible. Here you can indulge in birdwatching, trekking, adventure sports, nature workshop, polishing your knowledge of flora and fauna and fishing have a romantic walk around and finally shelter in natural looking eco camps. The resort is great for groups and has several activities. They also have special team building activities for corporate groups.If you are looking to just relax, you can lounge around on the beautiful lawn, in the restaurant and several rest areas around the property.
Luxurious Day Outing At Club Magnolia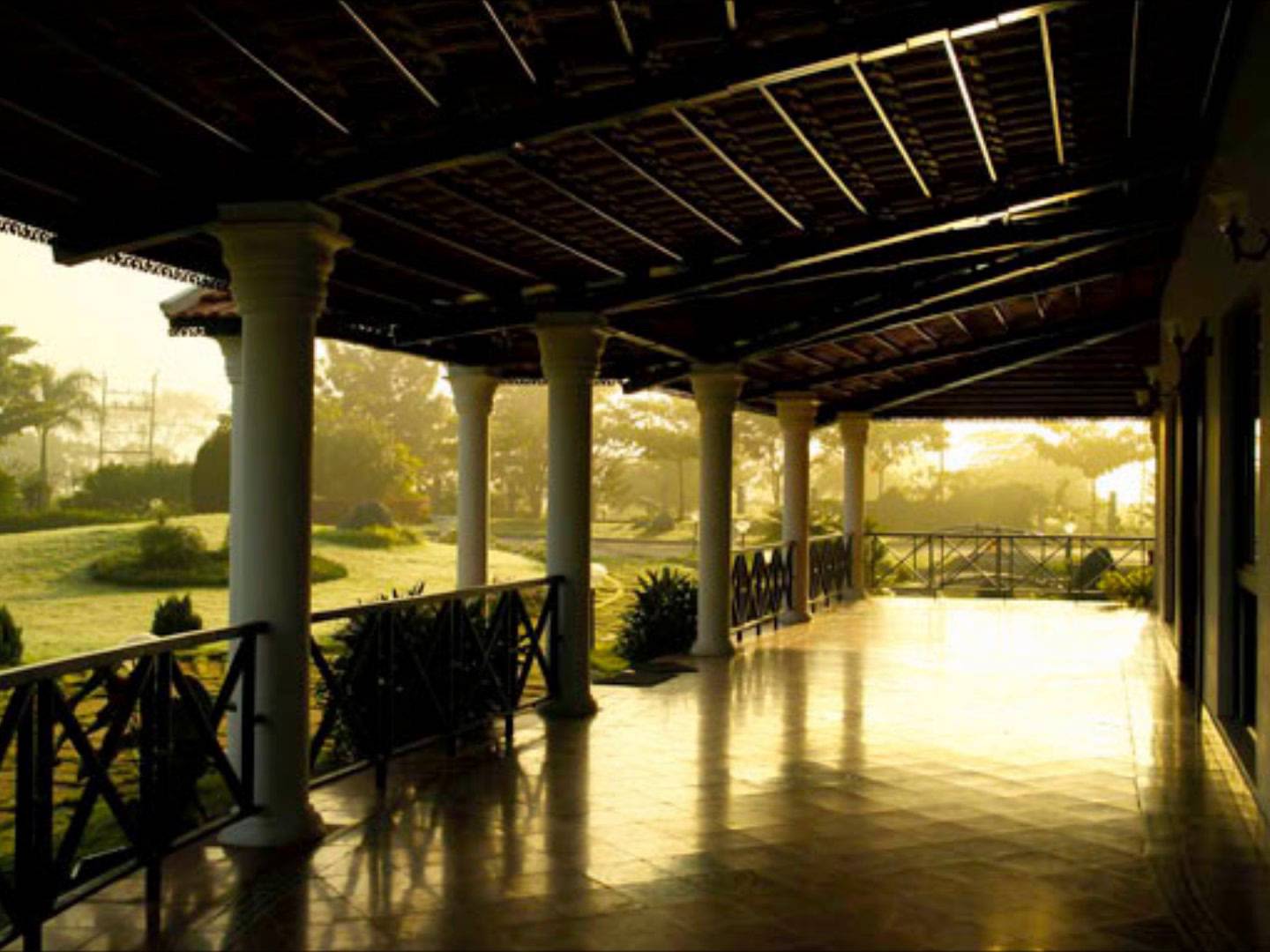 Enjoy a luxurious day out Club Mongolia located in the city of Bangalore. Club Mongolia is a true home away from home, situated amidst the lush green surroundings, allowing you to relax away from the hustle and bustle of city life. The cost of day out at Club Mongolia includes refreshing welcome drink upon arrival,  lunch, and evening tea/coffee & snacks. You can also indulge in various indoor and outdoor games during the day out and access to all the other in-house amenities is included.
Winery Tour At Nandi Valley Winery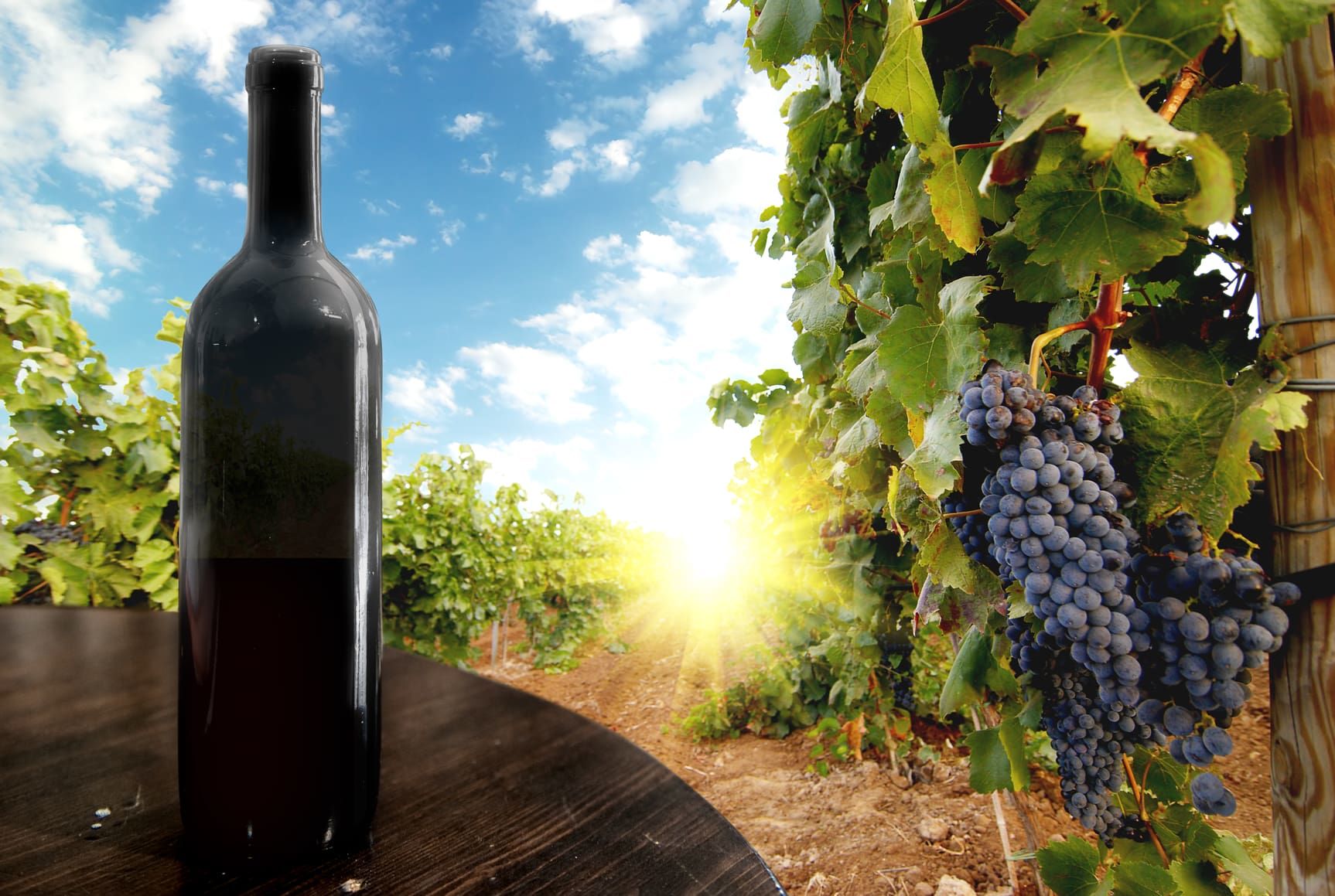 A great way of bonding with the team, on this experience, you get to go on a wine tour in the magnificent Nandi Valley. Learn about the exquisite process of winemaking. Go for grape stomping and enjoy yourself as you indulge in this fun activity. Learn about the entire process of making wine as you stroll past the vineyards. Get to know about the journey of the grapes from being plucked from the vineyards to being served in a glass as wine. Also, indulge in the Kinvah wine tasting session where you explore the 5 S's of wine tasting: see, swirl, sniff, sip and savour.
Camping By The River At Eco Camp By Jungle Lodges
With the Kaveri river flanking the campsite, the eco camp is just the perfect choice for a day outing. If you are looking at having fun in quiet open spaces with self-organized team games along with a forest walk and gentle boat ride, this place has got you covered. Located just a few kilometers off the Bangalore-Mysore highway, eco-camp boasts of lush greenery. There are 08 luxurious ethnic log-huts on stilts, 08 well-furnished tented cottages (with twin beds) and 02 luxurious cottages for accommodation. All the accommodation has a very rustic design blend with the foliage in the backdrop.
Day Outing In An Underground Cave Resort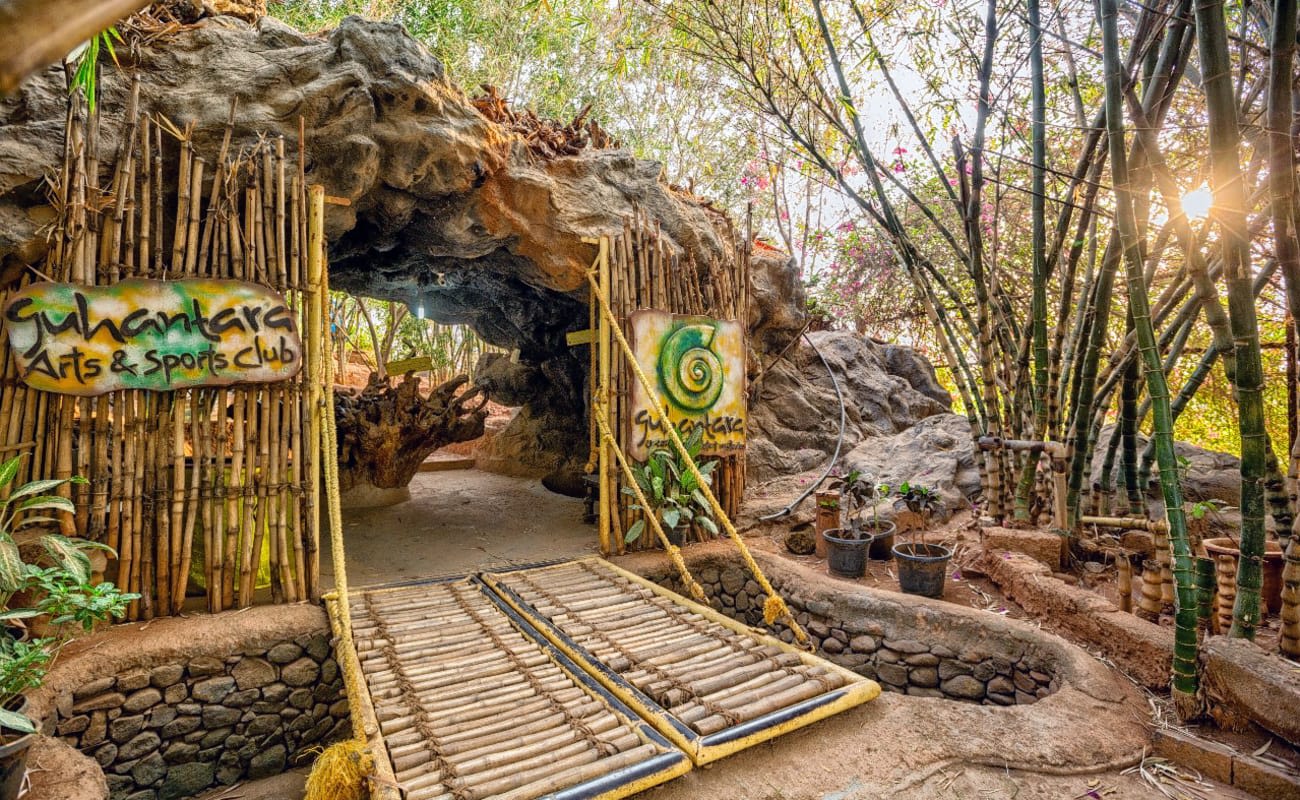 Guhantara is India's first underground cave resort. It offers an eclectic mix of luxury and spartan splendor. Relish the sumptuous lunch which will be available in the vast spread of buffet and shake a leg to the rain dance and the peppy beats played by the DJ. In a day out, you can indulge in complimentary games like Table Tennis, Carom, Chess, Dart. Take a dip in the swimming pool and relax. The team can also play Outdoor games like Beach volleyball, Cricket, Cycling, Tug of war, Bow and Arrow, kite flying and Caterpillar at this resort and enjoy themselves to the fullest.
So these were some of the best team outing experiences handpicked for you. Here's hoping it helps you narrow down your search and you have a great time with your teammates. Because at the end of the day. it is not just the place but also the team bonding activities that makes any team outing a success. But getting the location sorted in the beginning definitely helps! Doesn't it?
Tags
Comments