15 Interesting Things to do in Chandigarh Not to Miss Out!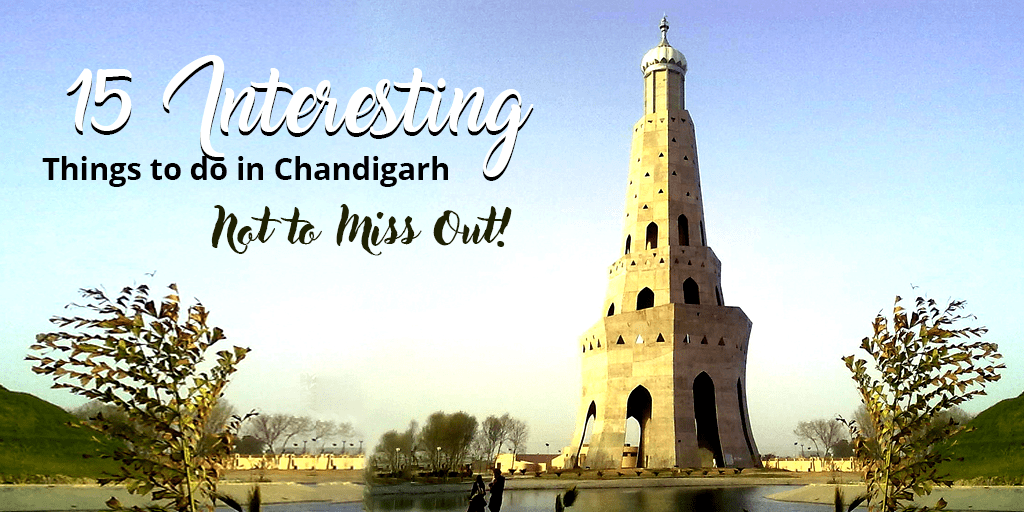 Chandigarh is the capital of Punjab and Haryana. It is a state that has adopted the urban culture really fast. Known as the 'City Beautiful' it's worth the name. Apart from the enchanting and mouth-watering food, there are a lot of places you should pay a visit to. From festivals like Baisakhi to Lohri to the festival of gardens, every single day is a celebration of life.
Chandigarh is one of the most well-planned cities in our country. Being the capital of two states it has a beautiful blend of cultures from both the states. It is popular among tourists for an unparalleled architecture and the relaxing activities that it has to offer. Take a look at all the things to do in Chandigarh.
Get Relaxed
People have voted that this city is one of the happiest cities in India. The Timber Trail Resort, Parwanoo is the first choice for tourists and is a popular resort in Chandigarh. Unlike the other resorts, this has in-house adventure sites, luxurious spas and jacuzzi and amenities. Along with it, it offers a stunning scenic view of the hillside and has an open resto bar too. Here, you can enjoy the magnificent view of the adjacent hills through the ropeway. You can enjoy viewing leisurely flowing Kaushalya River. Sports Like Golf played at Chandigarh Golfing Club helps you to kill stress. Another attraction here is the verdant pine woods that falls at the foothills of Shivalik Range. This is one of the most soothing things to do in Chandigarh.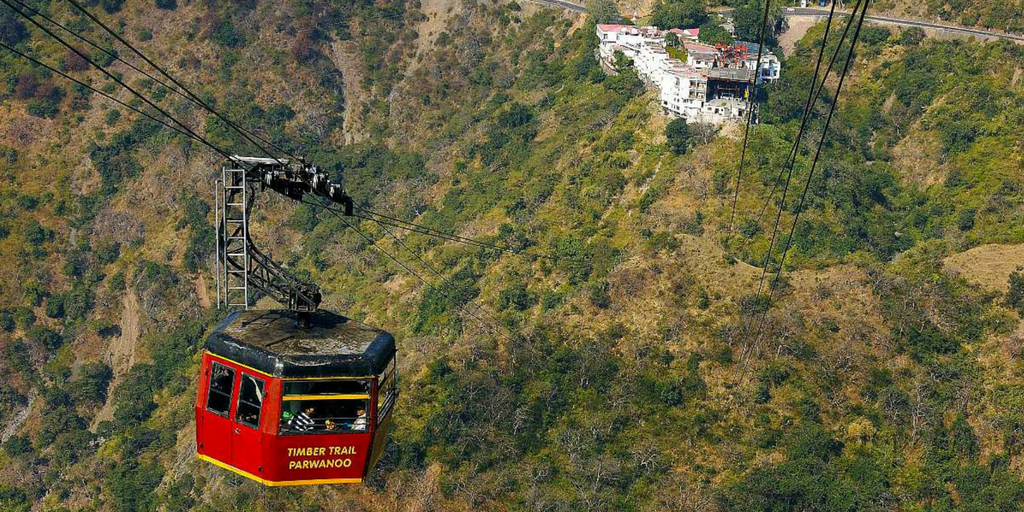 Another popular resort is Surya Vilas. It is a farmhouse cum resort that offers you an opportunity to enjoy the lavish amenities from the resort and the essence of farm life too. Surya Vilas is hillside resort that offers a magnificent view and cool breeze which refreshes you. Chandigarh department of Tourism owns Casba Farm Stay. It gives you an insight of greenery and the feel of freshly watered plants and farm vegetables. There are plenty of other activities to enjoy such as the in-pool bar that has an entire bar menu for you. You can choose some of the best beverage here. If you are visiting Chandigarh with family, your kids will love the guava plucking activity. The farm has plenty of Guava plants. Kids can climb the trees and pick the best and juiciest Guava under the expert's guidance. For the foodie in you, they have amazing vegetarian and non-vegetarian barbeque in the evening. The best time to visit this place is just before the winters.
Shopping
1469 is a place that flaunts its name after the birth year of Guru Nanak. This place is a retail store of the brand with the same name. It serves you with traditional clothing of Chandigarh. So, if you are planning to incorporate some flavours of Chandigarh and spice up your wardrobe, this is a must visit place in Chandigarh. They also have western wear and Indo-western fusion wear for aspiring divas. This shop is all about bringing the typical Chandigarh's urban and unique touch to everything. That's the whole purpose of this shop.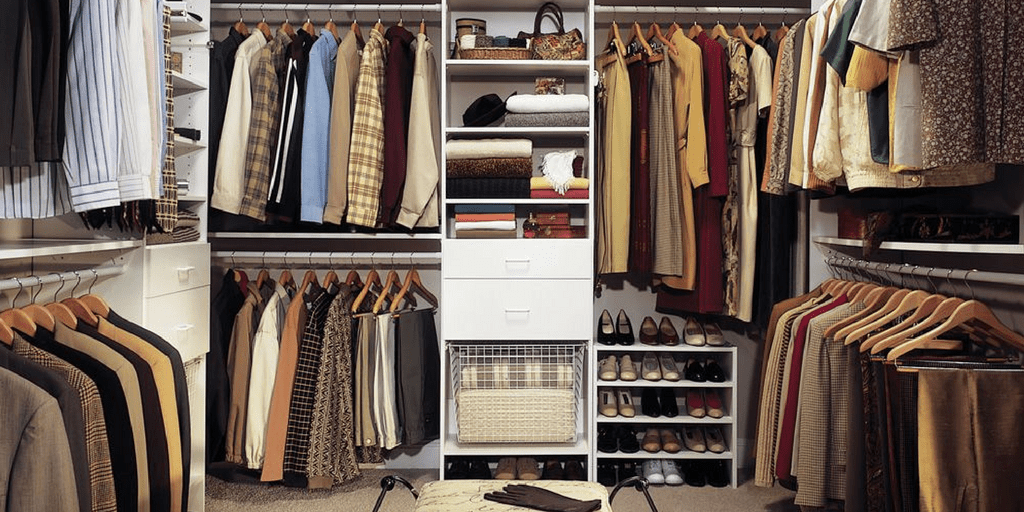 Apart from the clothing, you can also buy traditional artworks, paintings and souvenirs here. This store is so welcoming and fancy that you won't miss any chance of window shopping every time you're there. Once you enter, you would want something from each department of what's available. This store – 1469, has started its e-store too and deals with big corporates. It is in Sector 17-D in the Bridge Market. A landmark in itself, shopping at this place can surely be one of the most interesting things to do in Chandigarh.
Taste Authentic North Indian Food
If you are in Chandigarh and you haven't tasted the traditional cuisine yet, your trip is incompetent! Pal-Da-Dhaba is a popular dine out place in Chandigarh to be with family, friends and loved ones. If you love having non-veg, the place is perfect for you. The staff here is very welcoming and cheerful. Confusion about what to order, then they suggest you one of the most traditional dishes from Chandigarh. Such as Sarson ka saag, makke di roti, butter chicken and cheese Naan gravy. Started as a small booth in 1968, this place today has many branches all around the city. As a tradition, this place serves complimentary dessert made out of jaggery to all its guests. Chicken curry, chana masala, Mutton Roganjosh and Keema Kaleji. The cost per person is around rupees 600 but it is worth every penny. Visiting this place will be one of the most memorable things to do in Chandigarh.
Watch a Play at Tagore Theatre
The Tagore theatre in Chandigarh is in the memory of Gurudev Rabindranath Tagore by the government of India
.
This is the place where all the important cultural activities that take place in Chandigarh
.
Tagore Theatre started as a small group of like-minded people that came together for the sake of the stage
. Though it has now converted into an auditorium, the purpose remains the same. If you like watching classic plays, make sure you buy a ticket and attend a show while you are in the City.
This place
is dedicated
to performing or folk form of Arts. So, if you would like to know more about the culture and folklore from Chandigarh, do visit this place. They also have Bal Bhawan, a dedicated platform for kids to showcase and nurture their talent. If you are going to stay in Chandigarh for a longer time you can also try your hands at theatre workshop. Or try out dances and classical dance workshops offered by the Tagore Theatre. They have one main auditorium and two rehearsal halls along with a souvenir shop. Even if you are not going to watch any of the shows or don't have time to attend the workshops it won't disappoint you
. Visiting this place can be one of the most refreshing
things to do in Chandigarh.
Experience Chandigarh On Cycle
When was the last time that you that build your bicycle and felt free from all the responsibilities? If you are in Chandigarh, experience your childhood once again and roam around in the city on a bicycle. In this tour, you will be visiting the essential tourist places such as Rose Garden, Leisure Valley and Chandigarh war Memorial and so on. You will also be visiting the city in lakes and one of the most important symbols of the city – Open hand monument. This dude if you are in a time crunch. But you have time on your sleeves, and to enjoy the architecture of the city, go on an architectural tour of Chandigarh.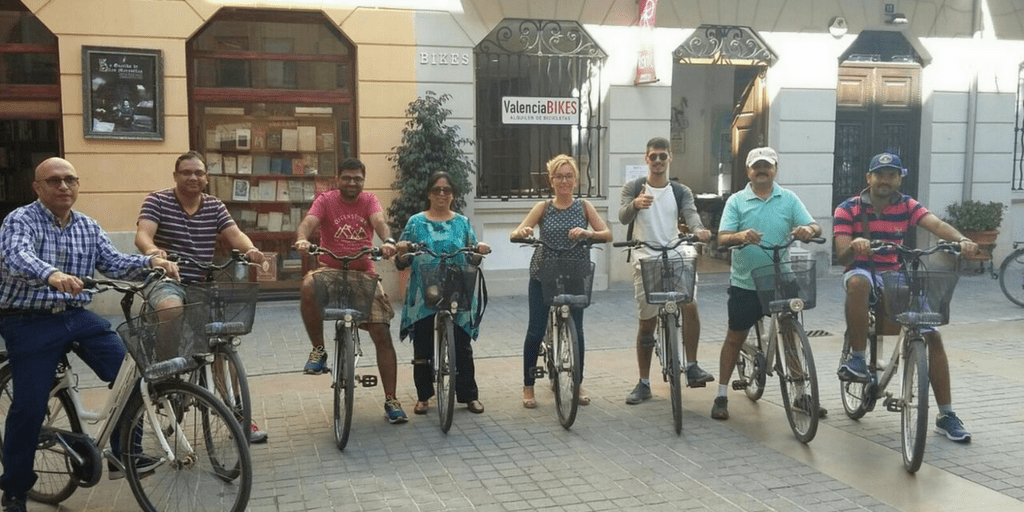 If you are unaware, Chandigarh is one of the most recently developed planned cities in the country
. One of the famous architect Le Corbusier planned it. You'll be visiting some of the signature buildings and public spaces during this tour. Bicycle tour starts early in the morning and end of the lunchtime. You can also take your kids along. If you are looking for
things to do in Chandigarh
along with the family you can think about this option.
Leisure Valley
If you are from a big city or a metro one of the most important things for you is peace. And you can get it here at Leisure Valley, Chandigarh. Leisure Valley spread across the 6 sectors in Chandigarh is so beautiful
.
There are different parts of the valley which has a park for kids and adults, Bouganvilla Garden, rose garden, topiary park and so on
. And spread across over the patch of 8 km.
Visiting Leisure Valley is one of the best
things to do in Chandigarh
to break away from the hustle-bustle of busy life
.
This is the garland of all the gardens in Chandigarh. This is one of the famous tourist spots and you'll love it once you're here. It is best used for various activities like yoga, walking and running.
It is also used as a great spot for evening talks too.The best time to visit is during February and March when the flowers are all bloomed
. You can also treat your eyes by visiting 'Festivals of Gardens' – a three-day grand fiesta.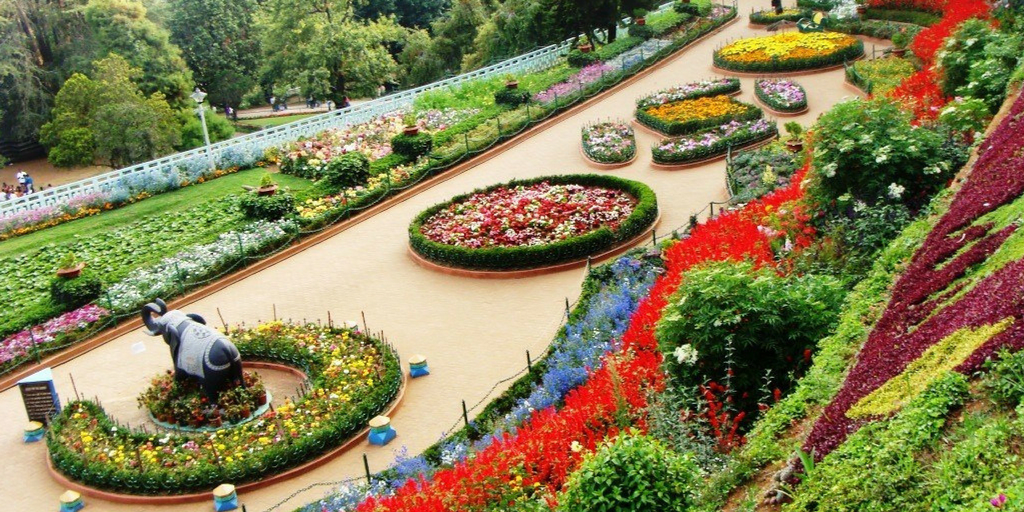 The rose garden here at Leisure Valley is one of the largest Rose Garden in Asia. It
is spread
across the area of 27 acres and has more than 17000 plants. You can also see around 1600 variant of roses including rare black rose. The garden is clean which makes you feel refreshed.
Bullet Ride
Do you like riding bikes? If yes, riding a Bullet will be one of your dreams. When you are visiting Chandigarh, you will see a bullet parked in every nook and corner. People from Chandigarh are crazy about the bullet and its charm. At times the treat is their bikes as good as their kids and nurture them, cherish them in the same manner. When it comes to Chandigarh, riding a heavy bike like a bullet is not a male dominant field. There are plenty of women who ride Bullet themselves and also teach riding.
If you are a solo traveller and have a lot of time or haven't planned anything yet, you can contact one of the Bullet riding clubs from Chandigarh. And hang out with them from Chandigarh to Himachal. It doesn't matter if you own a bullet or not you can simply a rent one.
If you want to do something out of the box and experience something that you have never experienced before, riding a Bullet with professional Bullet Riders is one of the most exciting things to do in Chandigarh.
Take A Ride On The Ho-Ho Buses
Being a very well planned up city, everything about Chandigarh is neat and clean. This includes the streets, neighbourhoods and the transport as well. The city has bright Red Buses with images of important tourist spots of Chandigarh on them as the main public transport facility. This government Transport Service runs all the 7 days of the week and is very pocket-friendly. So, what's so special about these buses that we have included them in a list of best things to do in Chandigarh? These are the open roof double-decker buses. The system here is taking around ticket and Hop on and hop off whenever you like. This is like taking a day pass for visiting all the tourist spots around the city. You can enjoy the magnificent view from the open rooftop. People from Chandigarh also fondly call these buses HOHO buses. So, when are you going to take a ride on these Santa Claus inspired Bright Red HOHO buses?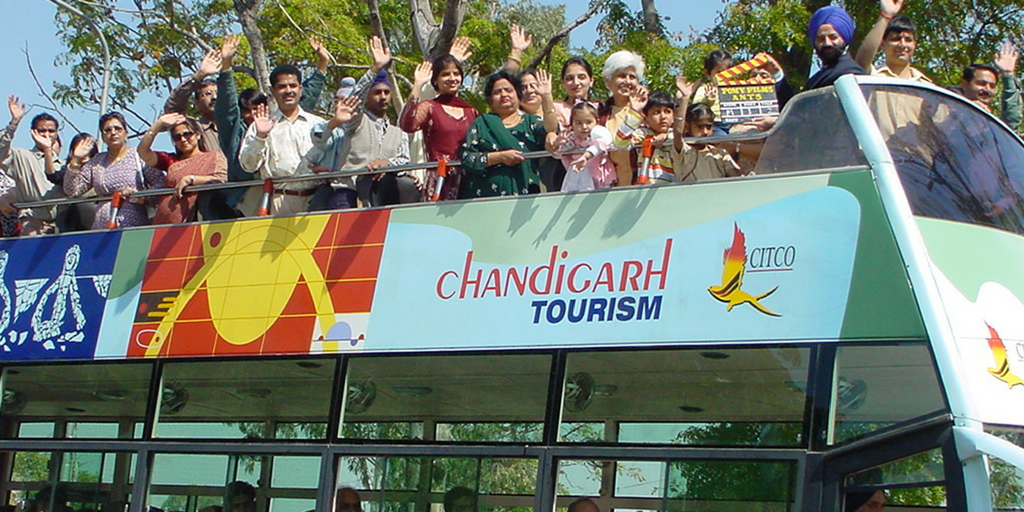 Rock Garden
There are plenty of
things to do in Chandigarh
and one of the most interesting of them all is to visit the Rock Garden. It is an open hair exhibition hall located in Sector 1.
People also call it Nek Chand's Rock Garden after the former Road Inspector of Chandigarh Nek Chand
. spread across 40 acres this massive garden is
unbelievably
beautiful.
The garden holds creative and colourful mosaic of art pieces made from home and industrial waste
.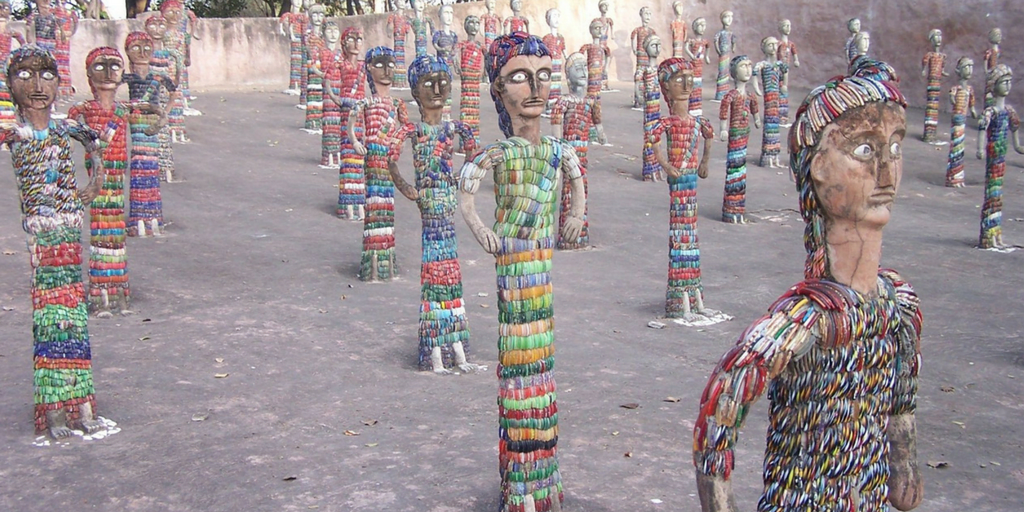 Officer neck Chand built this place in 1957 in his spare time. It has now become a long-standing symbol of novelty and imagination.
This Park holds around 5000 statues and is one of the prime attractions for tourists in Chandigarh
. It has three parts that hold different types of illustrations and statues.
The first part has Terracotta pots decorated with mirrors, tub light pieces, broken bangles and tiles
. This part of the park and human figures and animals made of the waste material.
The second part has a beautiful waterfall that attracts many tourist and children especially
.
It also has an amphitheatre, beautiful Pathways and a miniature village depicting the village life from Chandigarh
. The last part has life-size statues of Camels and elephants. If your visit to Chandigarh with family, you cannot pass this place out of your itinerary. It is not only beautiful but also children friendly.
Capitol Complex
Did you know that Chandigarh is a proud owner of one of the most beautiful UNESCO World Heritage Sites? It is the capitol complex by Le Corbusier, creator and planner of this very first planned city of India. There are 6 buildings in this complex spread over more than 100 acres. Crowned by a massive hyperbolic tower above the roof line, The Punjab and Haryana Legislative Assembly building gets a dramatic look. The second building is Punjab and Haryana High Court. The building has a double roof projecting over the office block like a parasol or an inverted umbrella. The outward sweep of upper roof is a symbol of protection and Justice.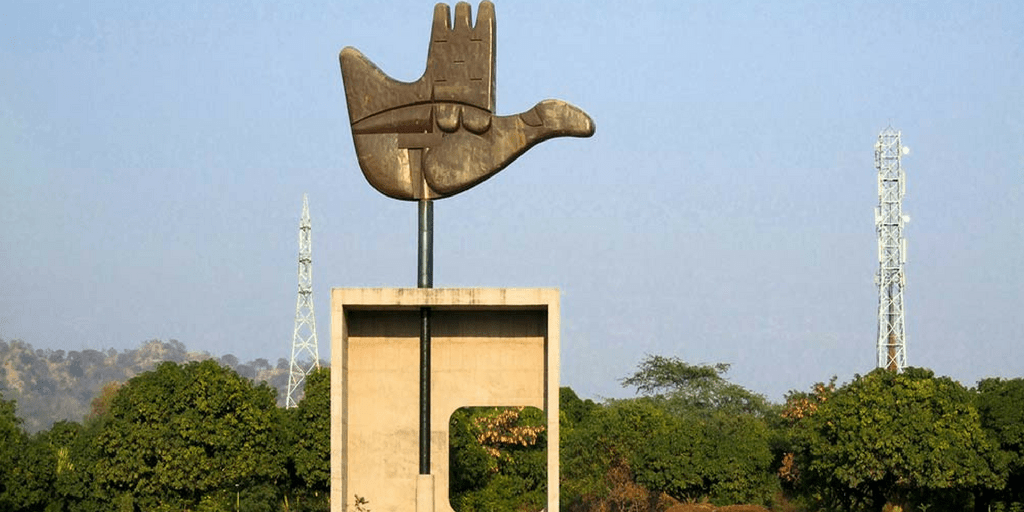 The third building is the geometric Hill. It is at the rear side of the Legislative Assembly, reflected in the water surrounding the building. This will remind you of the pyramid. Open hand monument is one of the most important structures in this complex. Made of concrete material, this monument looks like human palm. It conveys the message of peace and welcome. It also means people of Chandigarh are open to give and open to receive.
Tower of Shadows is an interesting structure. Marks of Swastika and Ashoka Chakra engraved on the walls leading to this structure. The structure looks like a half-built Tower but in reality, the architect built it to study the movement of the sun. The last structure of this complex is the secretariat. This is the tallest and largest of all the buildings and has a Cafeteria on the rooftop. You can take a look at the entire city from the rooftop and enjoy the view. It takes about half a day to explore this Complex and is one of the most exciting things to do in Chandigarh.
Kalagram
Chandigarh is a beautiful place. People here love admiring and creating art. Intercity or something interesting to offer for every tourist that visits it. One of those interesting things to do in Chandigarh is to visit Kalagram. Kalagram is an artisan village located on the Chandigarh – Kalka Road. This is one of a kind market for the people who laugh and crafts and arts-related items. There is a hotel, a bar, a Punjabi style Haveli a beautiful Museum that you can visit here. It is a craft in the lunch that holds one of the biggest craft fair in India for all the art lovers every year. It has a great collection of khadi items along with handloom cloth and many more. This place is peaceful and truly, worth a visit. If you happen to visit in the evenings, you can enjoy some folk or classical music.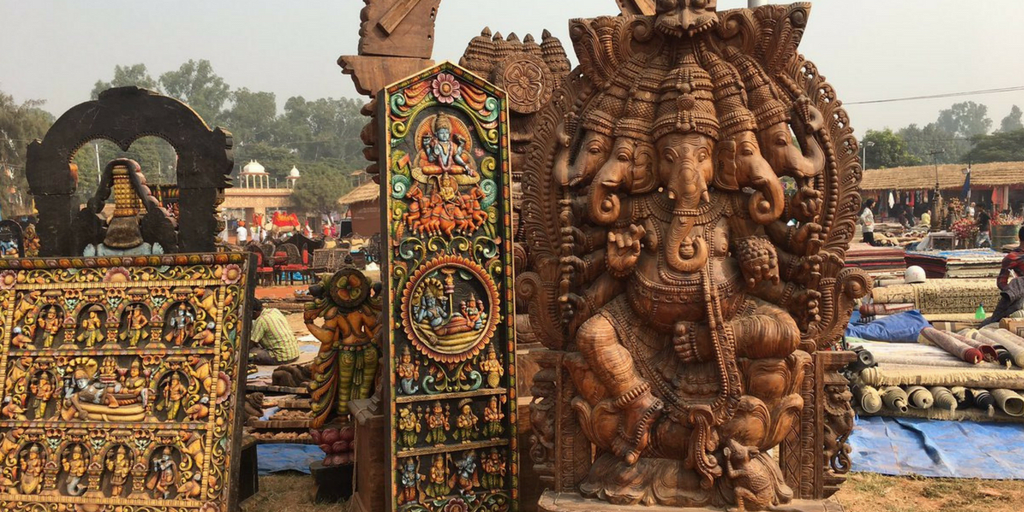 Sukhna Lake
Sukhna lake is a beautiful artificial lake. Created by pulling out the water of the stream, the lake got the name Sukhna Choe.
You can choose to walk through the garden that's around the lake or get into the boat for a great boating experience like nowhere else
. This place is great for families, solos as well as for a group of friends.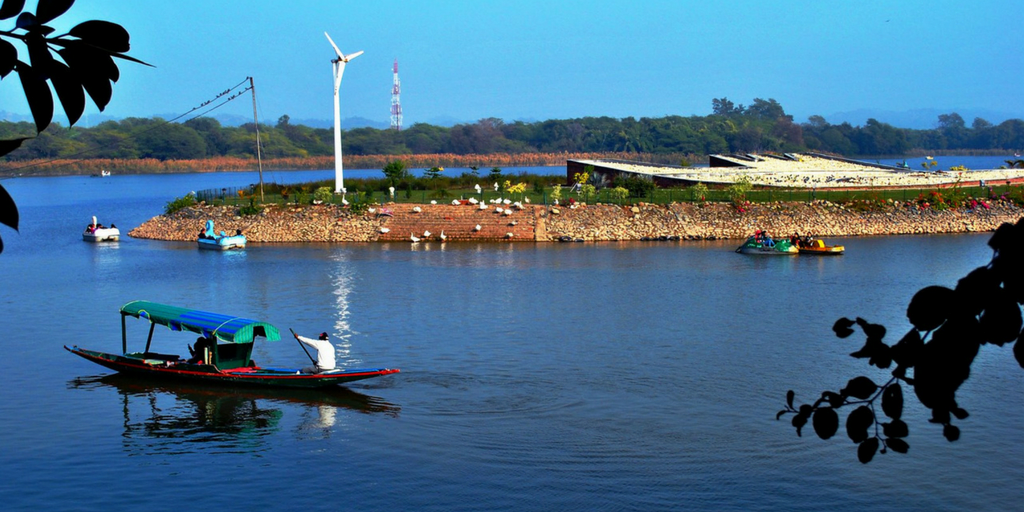 Sukhna has membership facilities with various amenities like gym, swimming, indoor and outdoor games
.
With its longest channel for rowing and yachting events in Asia, this lake was the venue for the Asian Rowing Championship
. How great is that?
Declared as a protected wetland by the Government of India this lake also has a sanctuary where you can witness various migrated birds
. Such as Siberian Ducks, Storks, are few of those.
Eiffel Tower
Did you know that Chandigarh has its own Eiffel Tower? You can witness the replica of the Eiffel Tower in Chandigarh at the Leisure Valley, Sector 10. This great art made during the three-day carnival hosted by the leisure valley was to appreciate the minds and creativity of artists of the city. Make sure you visit the place and enjoy the garden too and get yourself clicked in front of the Eiffel Tower right in our own country.
Fateh Burj
The historical representation – The Fateh Burj was constructed to mark the third centenary of the battle of Chapparchiri. The 328 feet high Burj is India's highest standing Minar. This serves as a symbol of historical victory of Sikhs led by the great general Baba Banda Singh Bahadur. The minar has stories that will make you want to hear more and more. There are a well-maintained park and a small lake around the tower. The best time to visit this place would be in the evenings as the project beautiful lights on the monument making it look more stunning. This is a family-friendly place. So, if you are in Chandigarh along with your family at this place on your bucket list of interesting things to do in Chandigarh.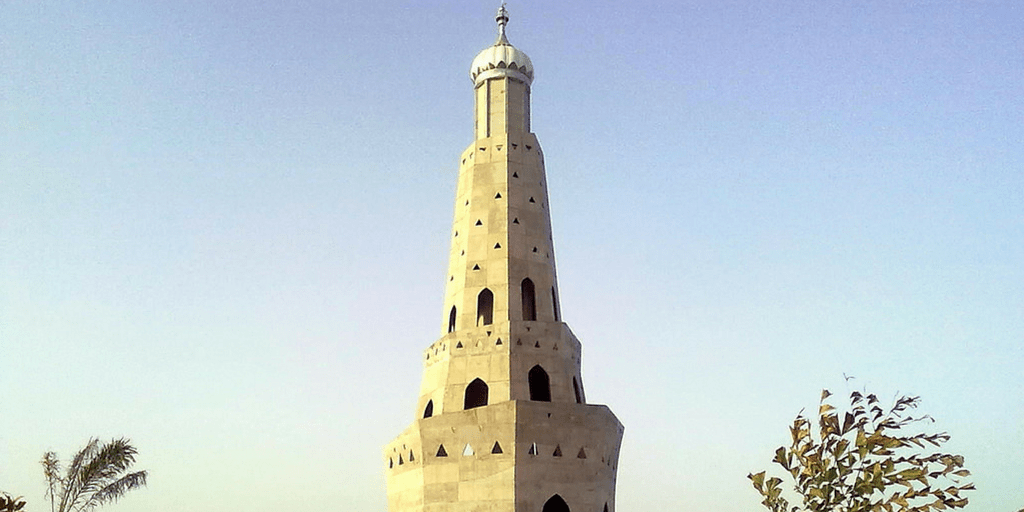 The Nightlife
Along with peace and calm throughout the day, Chandigarh is also known for its nightlife. It has some of the most happening places in town that should definitely hang out at if you love partying and dancing.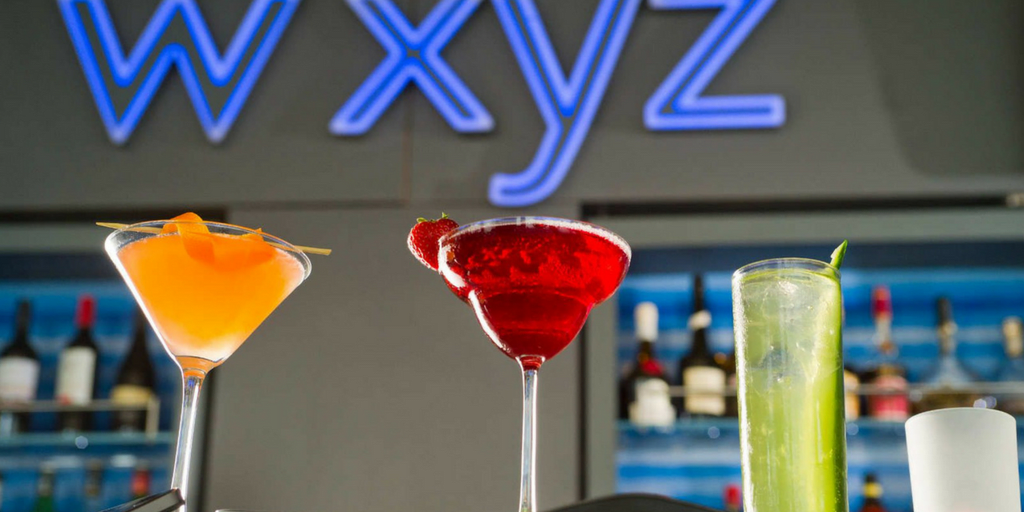 If you're the kind of person who loves dancing and drinking and can't settle for something low, Blue Ice is for you. It's elegant yet happening. Wxyz is new in town and has the best of everything to offer to you at a reasonable rate. Gazebo at Dera is a great way to spend a romantic evening with a loved one Aerizzona started a decade ago is famous among all teenagers. Provides you with the best drinks and a perfect dance floor!
There are many other interesting things to do in Chandigarh such as visiting the government Art Museum, trying out different cuisine at various restaurants and cafes last but not the least dancing to the tunes of Bhangra. Is there anything that we missed on this list? Which one of these would you like to try the most? Comment down and let us know.
Tags
Comments