Almost everyone has started thinking about thanksgiving gifts for coworkers as the holidays approach. Thanksgiving is the perfect time to give gifts to those we are grateful for. We may deal with coworkers, employees, bosses, or clients in this way. Your gift does not have to be expensive or large - just something that says "Thanks" and shows appreciation. Thanksgiving gifts are great for clients, coworkers, colleagues, and anyone else!
Your coworkers will appreciate your colleague's gifts, whether you give them practical, personalized, or edible gifts. A gift for coworkers is a physical expression of your appreciation, admiration, and sincere gratitude for the collaborations and friendships your colleagues provide. A good thanksgiving gift for a colleague can improve coworker relationships, boost morale, and make people happier.
For ideas on what to give your coworkers or colleagues this Thanksgiving, check out the list below.
Memorable Thanksgiving gift Ideas for Colleagues & Coworkers
This Thanksgiving, give your coworker a special gift that will remind him of you forever.
1. Photography Equipment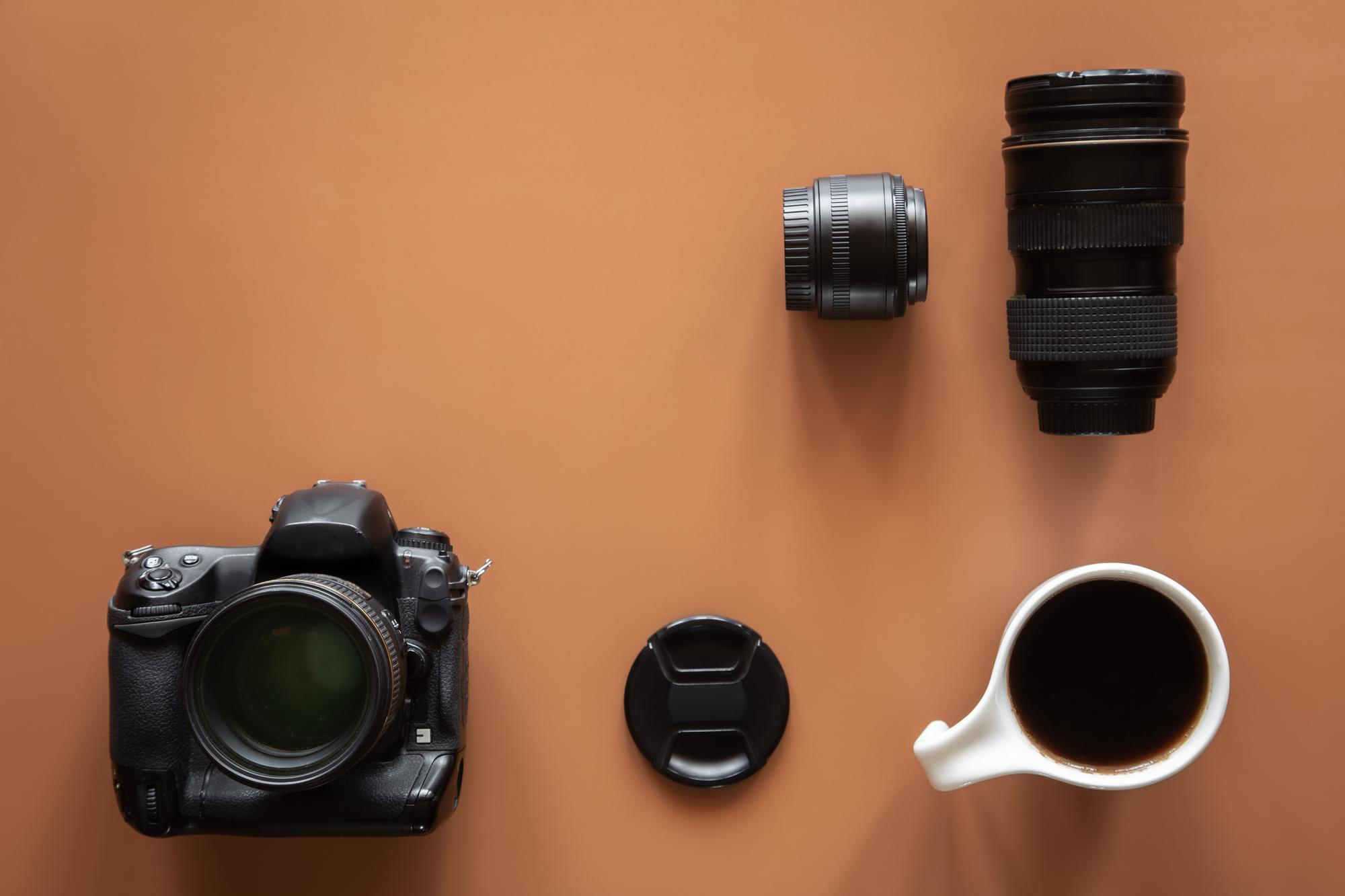 Thanksgiving is a time to gather with friends and family. You can also create some of your best memories with your loved ones during this time. Your photography equipment gifts could help your colleague capture all those special moments. Gift a piece of Photographic equipment this thanksgiving!
2. Chocolates and Nuts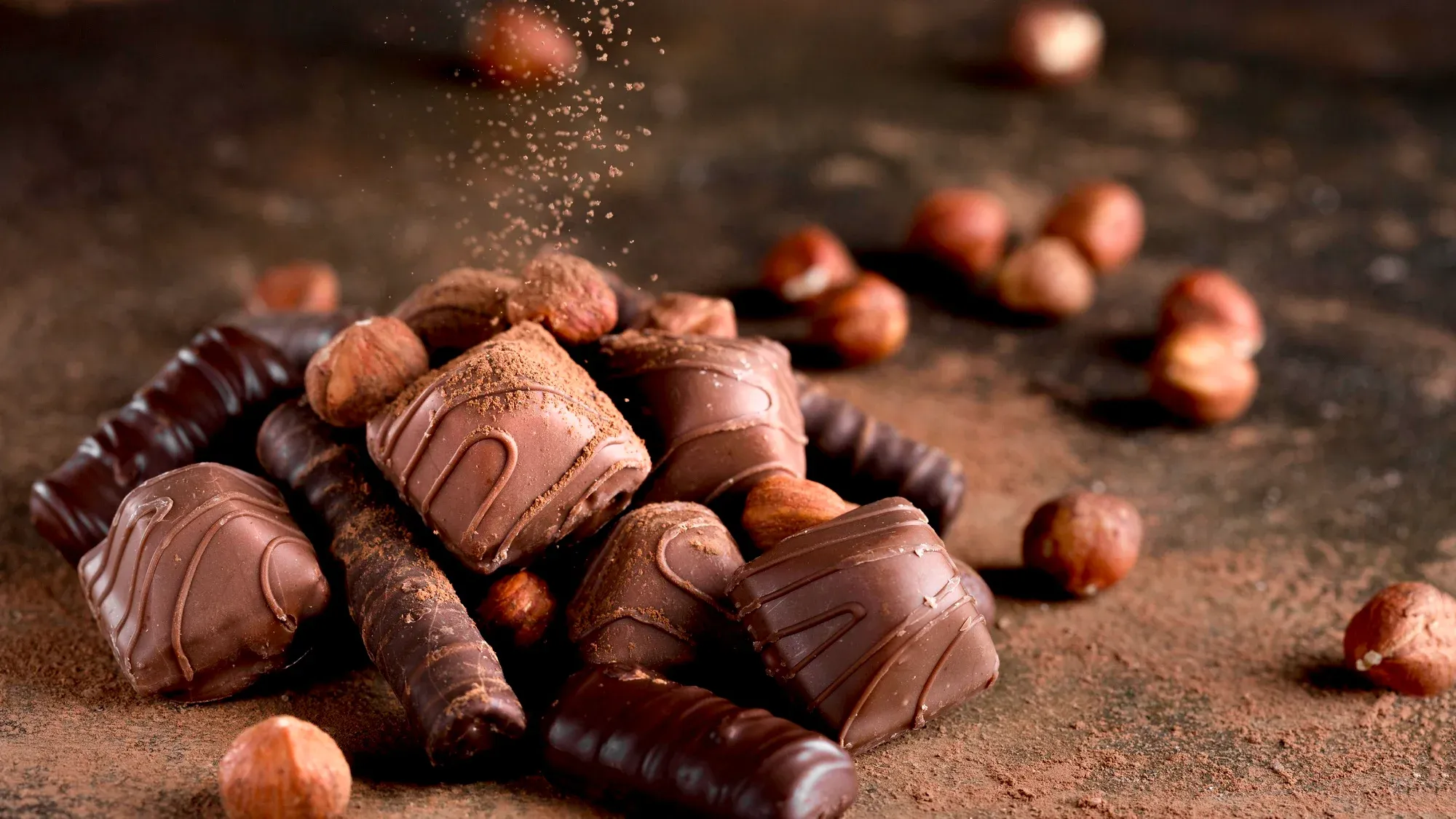 A box full of delicious chocolates & nuts is one of the most popular gifts to give on Thanksgiving. This gift will work wonders since Thanksgiving is all about good food and celebrations. You will also make your coworkers happy when you provide them with this gift. If you want each coworker to feel more content and happy, include a note in the box.
3. Eco-friendly Box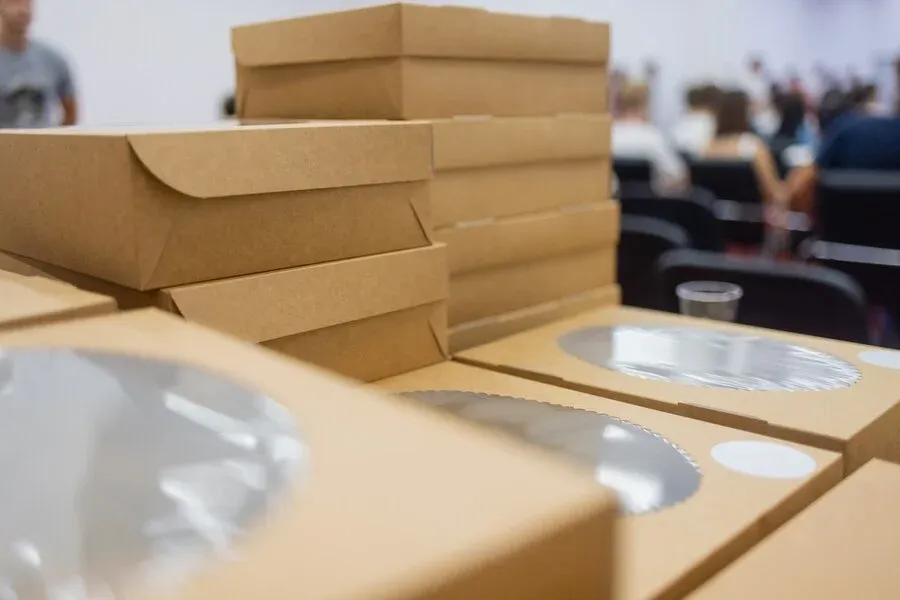 With this unique gift for coworkers, you can impress any recipient with eco-friendly products and contribute to the environment! In addition to delighting your coworkers, this gift also helps reduce the amount of plastic in the ocean.
4. Modern Sprout Herb Kit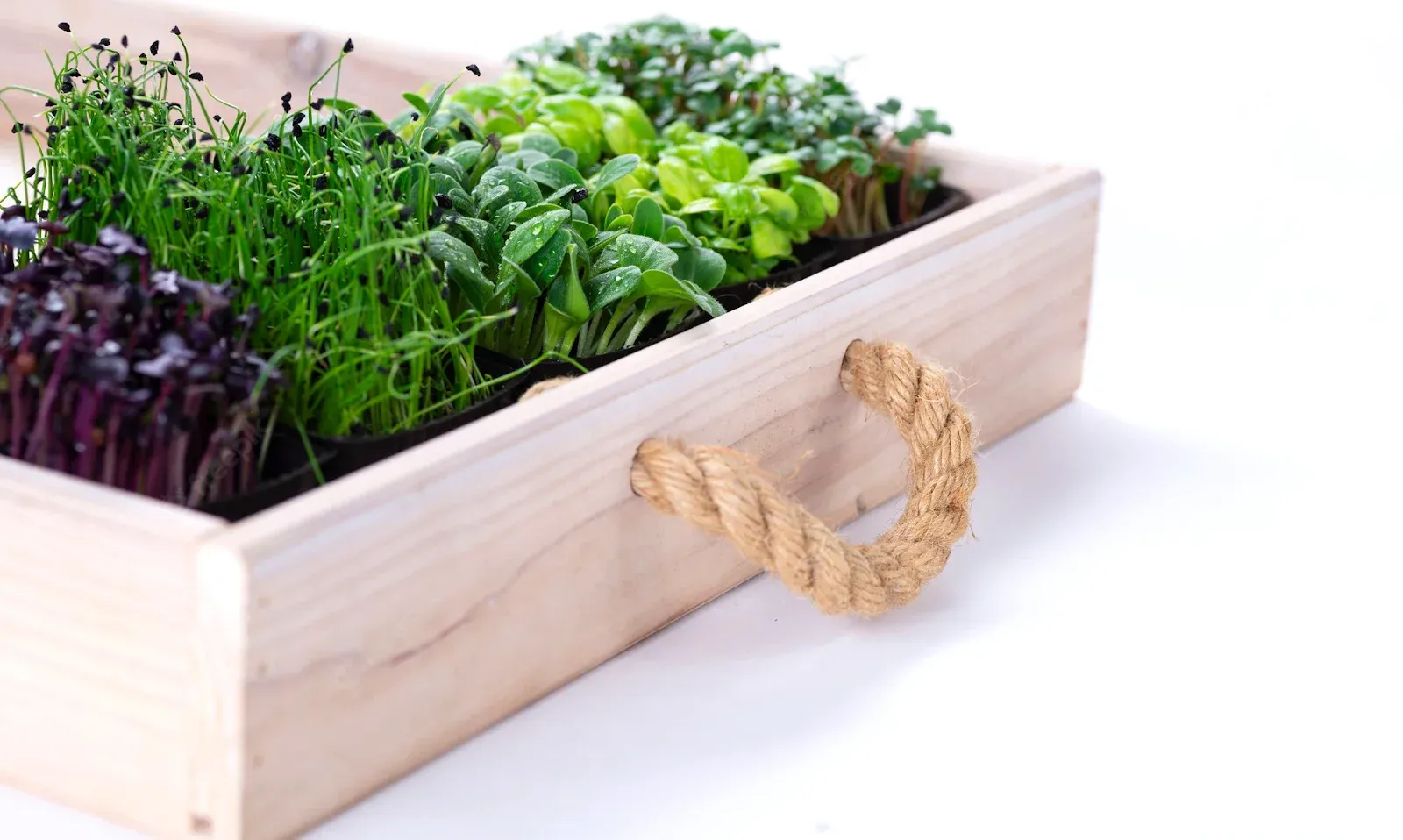 With this herb kit, you can grow edible herbs without an entire garden, even if you do not have a green thumb. It will be an excellent thanksgiving gift for coworkers because they will enjoy growing their herbs to enhance home-cooking adventures to gourmet levels.
5. Welcome Back Care Package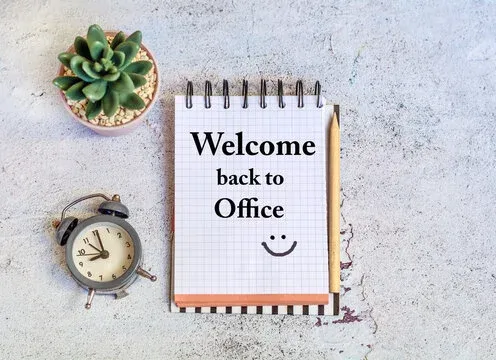 The coworker care package is the perfect gift to send to colleagues about to begin their long-awaited return to work. It will make returning to work more ceremonious than ever with this delicate mix of assorted swag, such as a custom-branded water bottle, premium snacks, a hat, wine, and other customizable goodies.
6. Holiday Cheer Treat Box
Adding extra cheer to the workplace with the Holiday Cheer Box is a sentimental gift. Coworkers will love this gift because it includes a holiday candle, gourmet coffee, seasonal snacks, a coffee mug, and other yummy treats to spoil them!
7. Amazon Echo Studio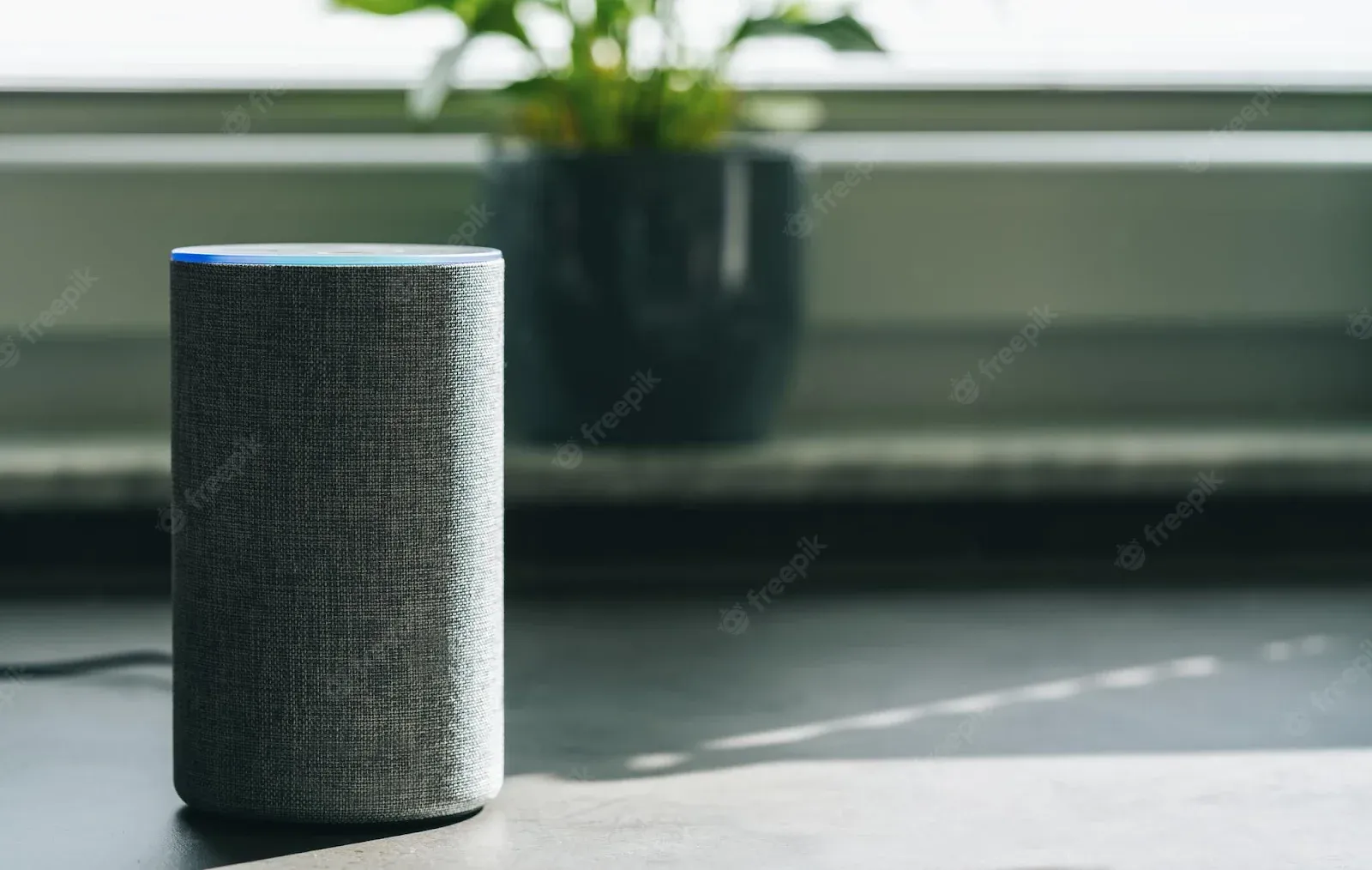 Your company's logo or artwork on a genuine Amazon Echo Plus is one of the best thanksgiving gift ideas for coworkers. Among the most sought-after intelligent tech devices on the market, your coworkers will love it.
8. Tech Lovers Box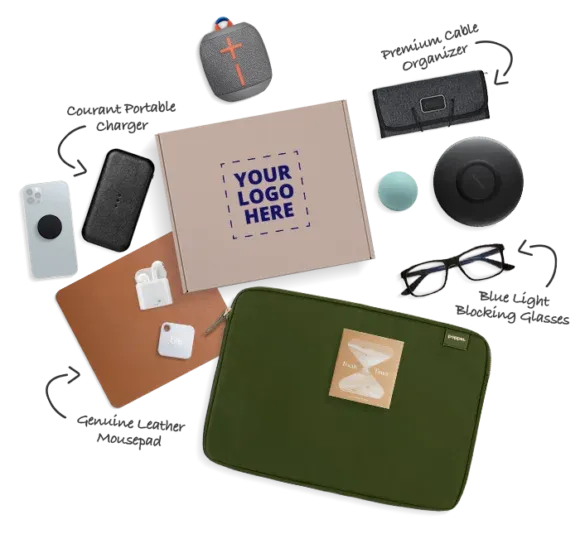 Keeping your coworkers connected and productive is easy with the Tech Lovers Box. Coworkers will enjoy opening up these must-have items like blue light glasses, a Tile tracker, and a portable charger that'll make their workdays easier.
9. A Wine Tumbler Glass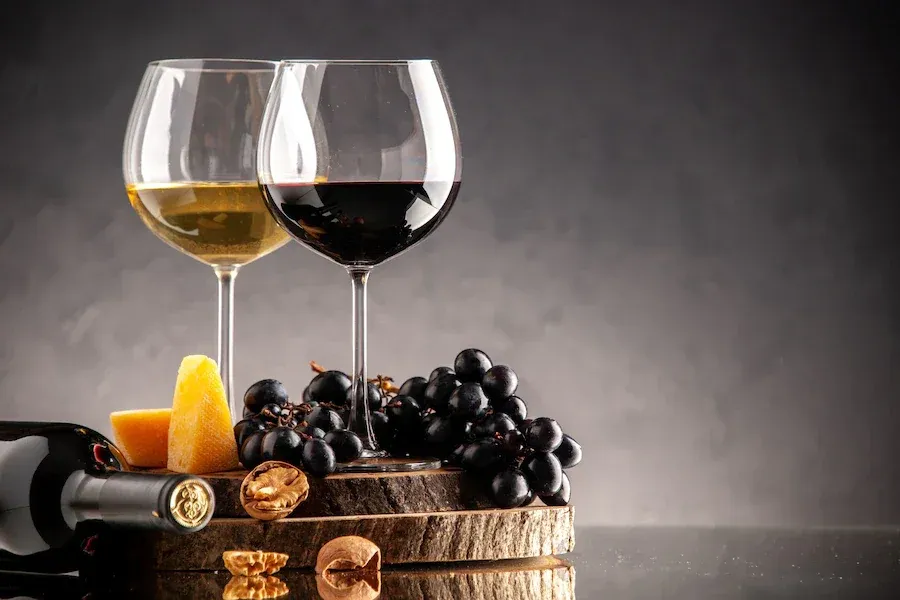 A Wine Tumbler Glass is a great client Thanksgiving gift idea for lawyers, real estate agents, and other striking professionals! Their wine will stay cool for hours thanks to the vacuum-sealed, double-walled insulation. You can also engrave these custom-branded company swags with a quote.
10. Handcrafted Valet Tray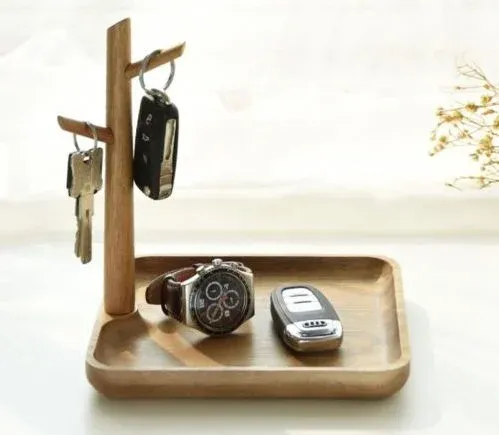 This wooden desk tray makes the drabbest office supplies look exciting and even artistic. This desk accessory could be just what your coworker needs to keep his desk in order while he works hard.
11. Customized Scarf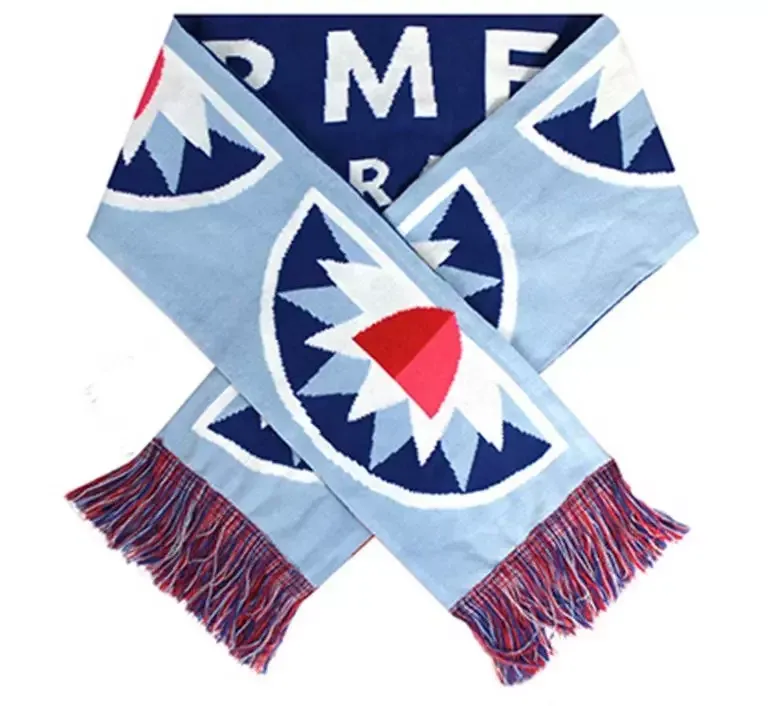 With this classic cozy scarf, you can fully customize the look and message to achieve your desired look. Your coworkers will love pulling out this unique conversation piece whenever the cold wind blows.
12. Gifts of Gratitude Box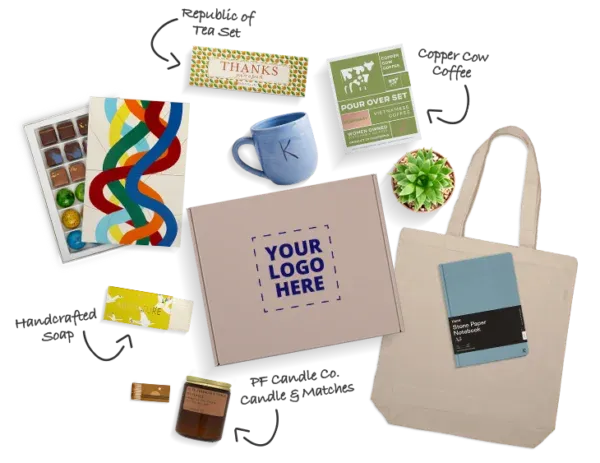 The perfect gift box to show appreciation to those teammates who will not disappoint you. You will surprise your coworker with this box with prizes such as a fragrant candle, a stone paper journal, a Republic of Tea sampler tea set, and handcrafted soap.
13. The Plant Club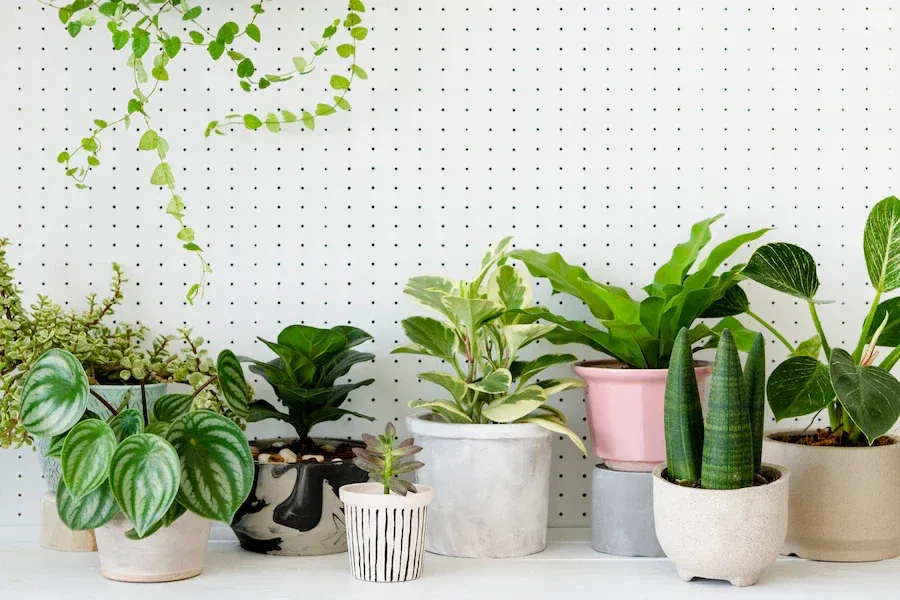 This subscription box includes pots, plants, and tools that make houseplants easy to maintain. A thriving indoor house plant family can be built and maintained easily with this kit. Gift your colleague this plant club for this holiday!
14. Puffy Blanket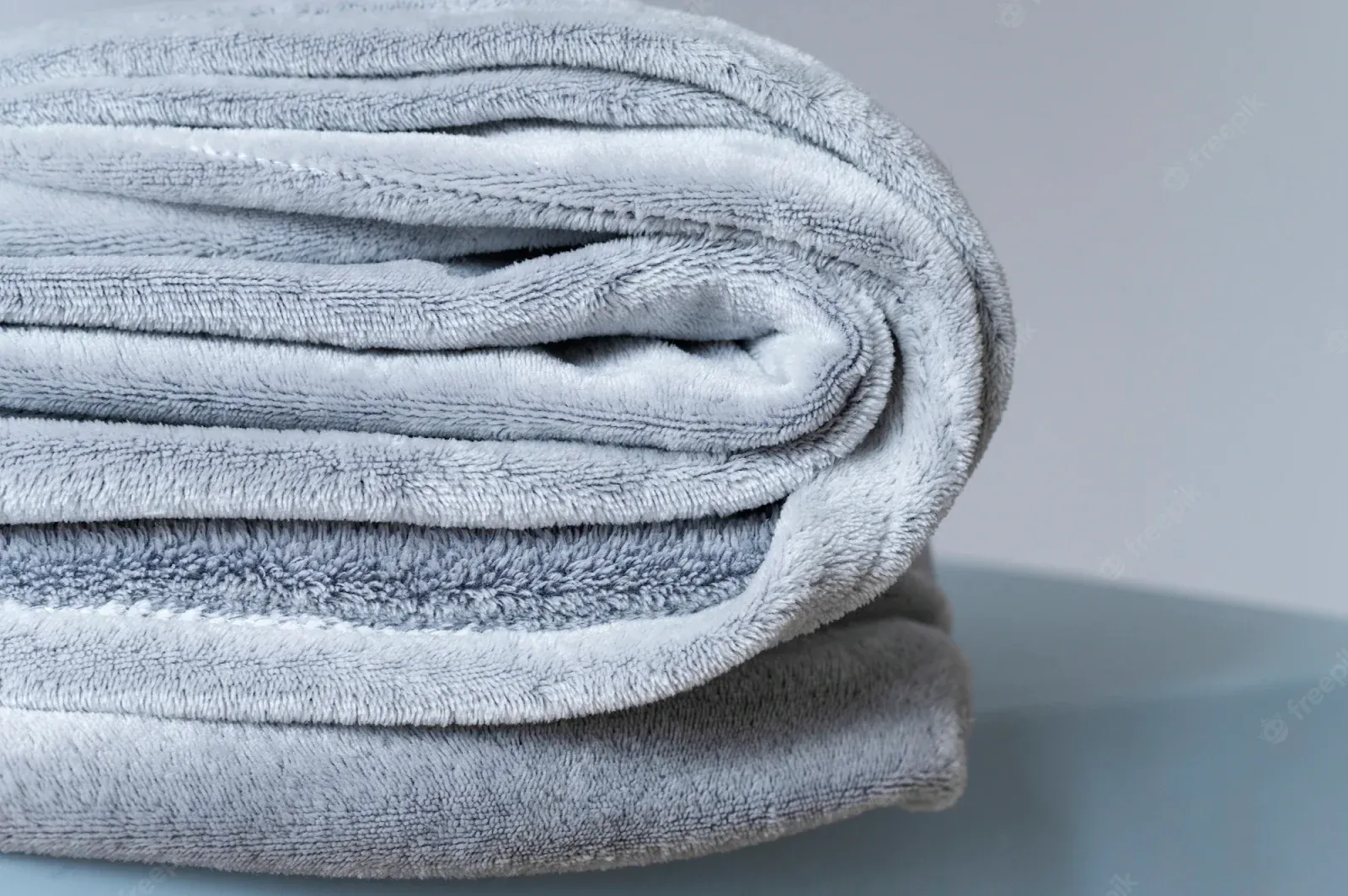 On a chilly night, they can use this extra-warm puffy blanket wherever they are. This blanket is versatile so that it can be used at home on the couch, at a campsite or backyard, and at the office. Your coworker will love it for its versatility.
15. Happy Hour Box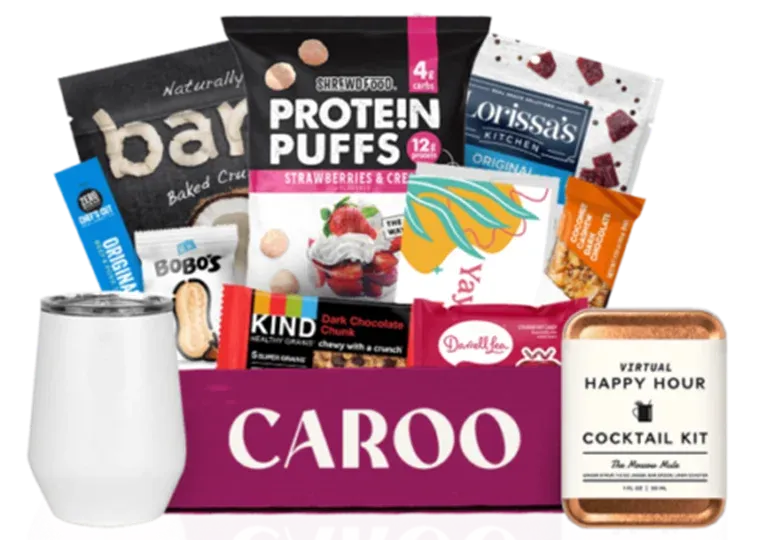 A delightful selection of treats awaits you inside the Happy Hour Box. There's an icebreaker activity included and tasty surprises, so your coworker will love it.
16. Workday Wellness Pack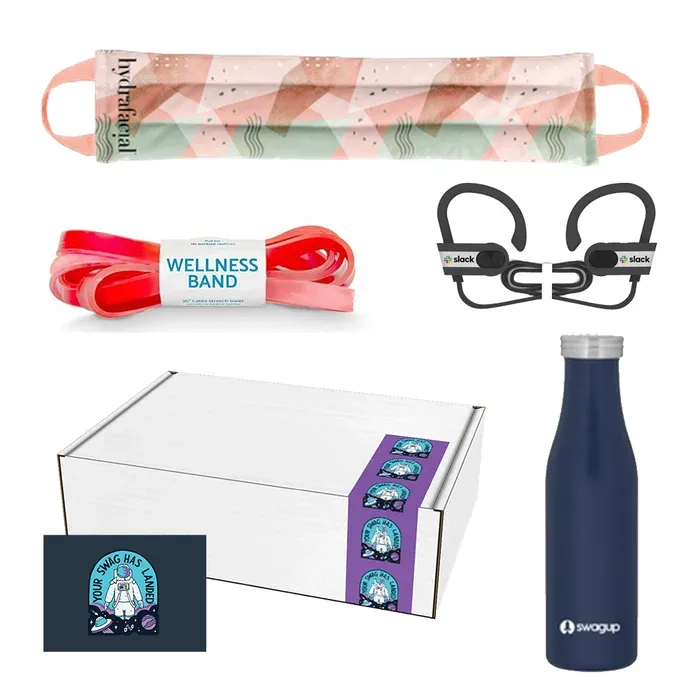 With a face mask and reusable water bottle, this pack is full of wellness essentials. Ideal for sending as part of a more significant health and wellness program to your coworkers working remotely. They will love having the items they need to stay healthy and even feel better.
17. Personalized "Thankful for You" Fall Cards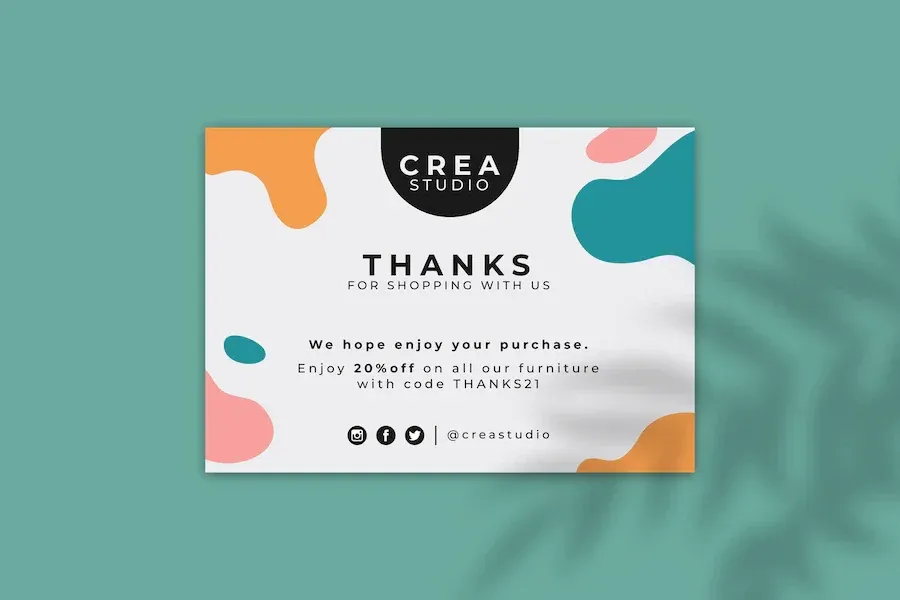 Thanksgiving is a great time to remember your coworkers! These sweet and thoughtful cards let them know what you love about them (or place your first impressive meeting). A few minutes are all it takes to write something meaningful inside. It will still have a lasting impact on your relationship and improve it.
18. DIY Thanksgiving Gifts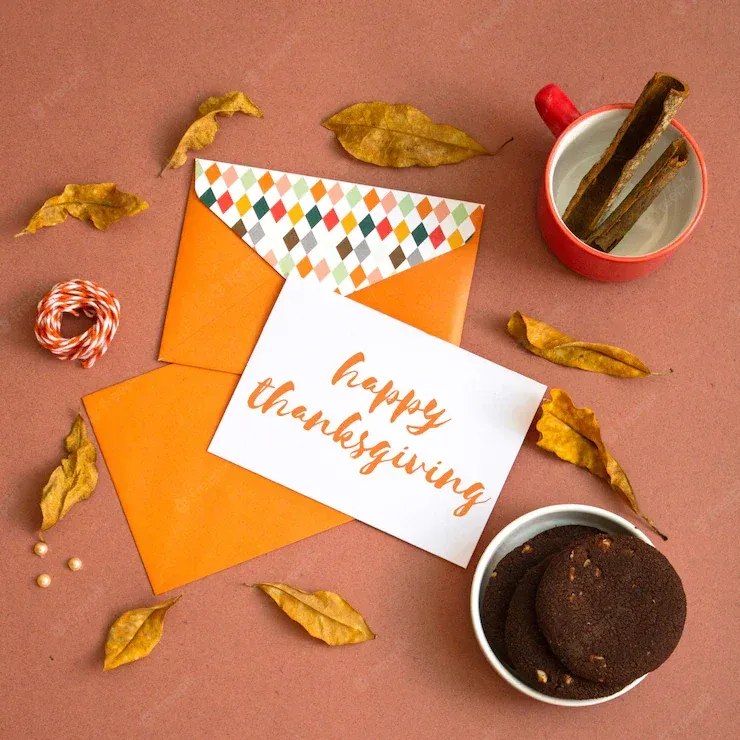 Try making some DIY gifts for your colleagues and coworkers this Thanksgiving. You can convey your effort and time to make that gift, and you can show them how much you respect and appreciate them by doing that.
19. Winter Holiday Box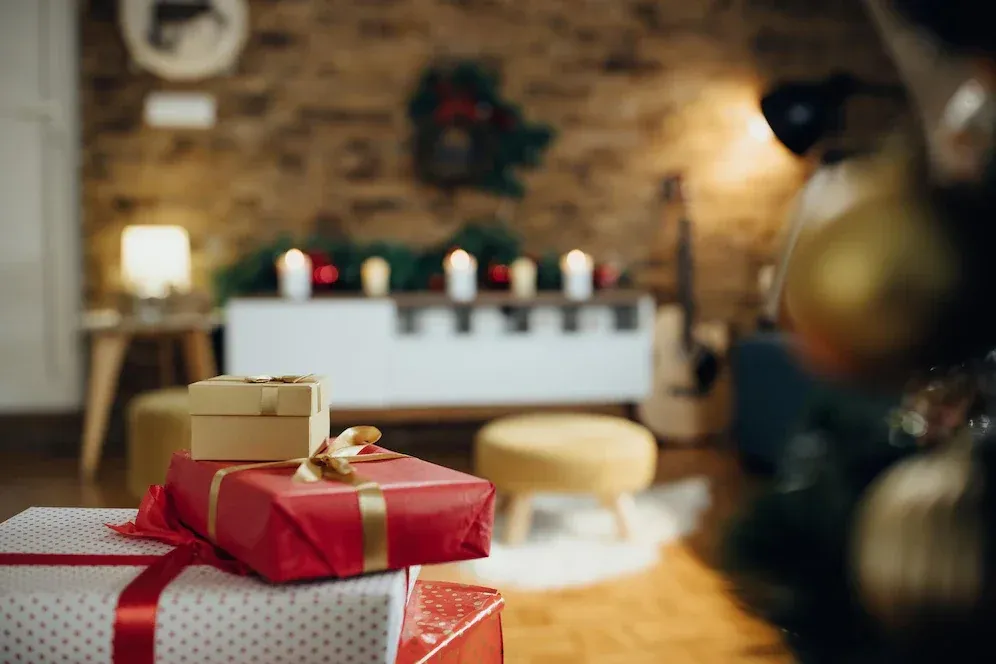 Winters are here, and what could be better than a winter holiday box comprising of some goodies & essentials required for the season? This box can include comfy socks or sweaters, pleasantly scented candles, warm hand gloves & many more.
20. Winter Welcome Kit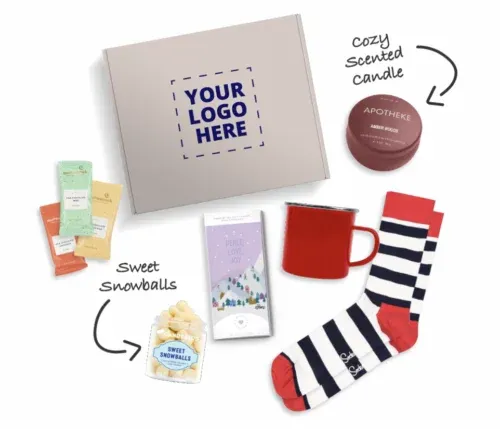 Your clients will feel cared for and relaxed with this token of appreciation gift, which includes scented candles, socks, mugs, chocolates, and more. It is not only a great way to show your clients your appreciation, but it is also a great marketing tool. You'll surely put a smile on your clients' faces if you give them a gift they'll use and enjoy.
21. Whiskey Cocktail Gift

Let your clients taste whiskey this Thanksgiving. In addition to the experience, this whiskey cocktail kit is also a great gift for whiskey buffs. This kit will be a fantastic gift for your clients this winter.
22. Cookie Delight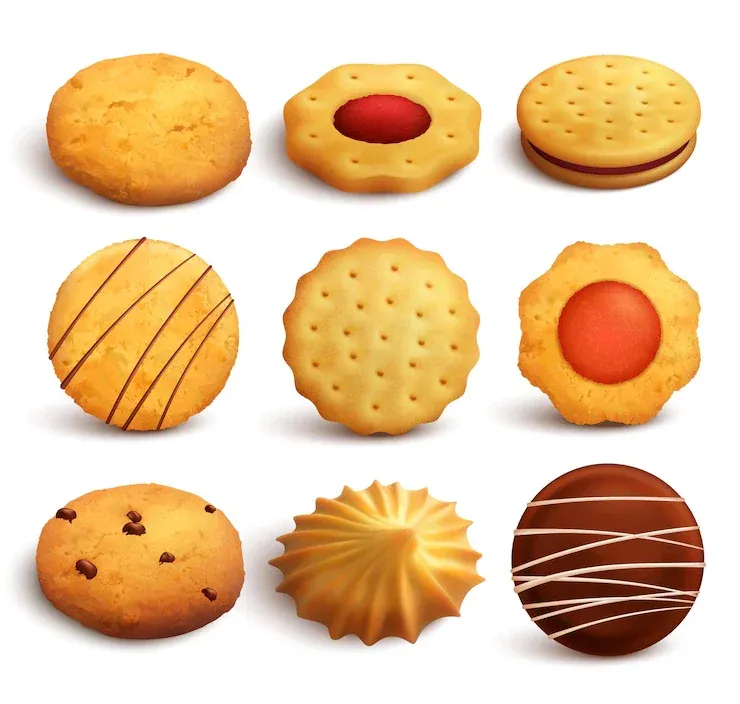 Sweet goodness awaits your client in this cookie gift box. Enjoy these chocolate snickerdoodle cookies that will take your client's taste buds on a joyride. Create your cookie box by adding assorted flavors.
23. Magnetic Notebook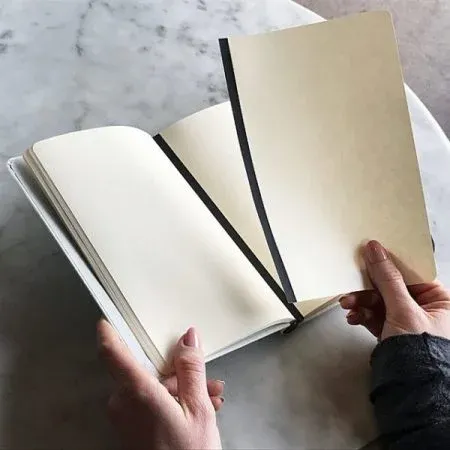 You can offer this gift to your customers by allowing them to rearrange and reorganize their notes by disconnecting and reconnecting the magnetic pages. Another great feature of this notebook is that it has the best of both worlds - you can edit its order like digital notes, but it's unhackable!
24. A Cocktail Recipe Book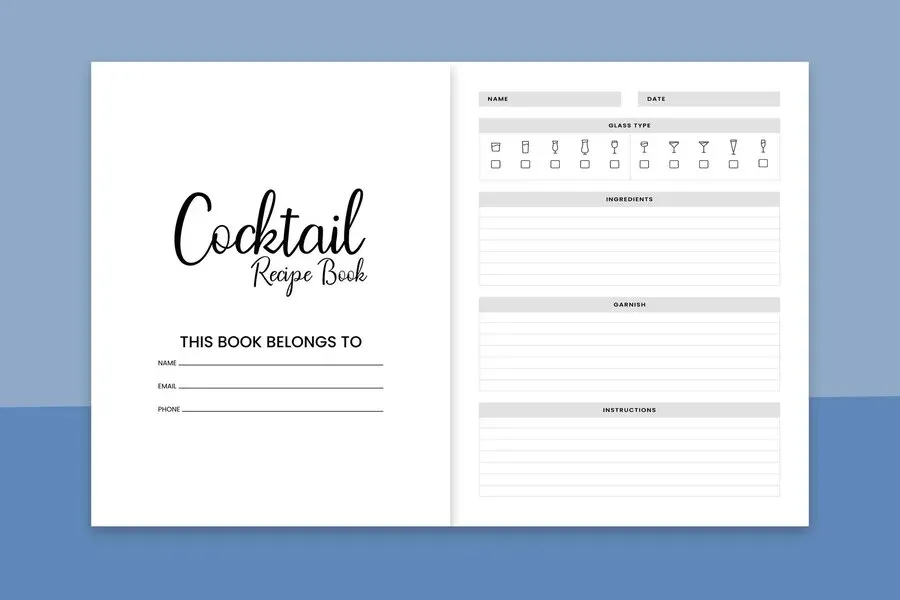 Gift your clients an option to make their cocktails in the comfort of their homes. Clients can make a Southern-style icy, sweet Mint Julep with the Cocktail Recipe Book. They can find all kinds of tasty, refreshing alcoholic goodness in this fantastic cocktail recipe book.
25. Growing Gourment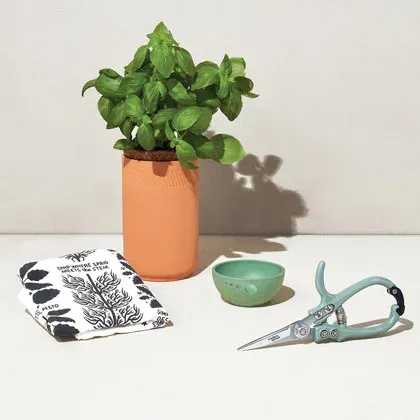 Present this growing gourmet if your client is a plant lover. Your customers can grow their herbs year-round with this kit, so there's nothing quite like the taste of fresh herbs. They'll have fresh, delicious herbs to add to their favorite dishes in just a few days.
26. Assorted Tea Box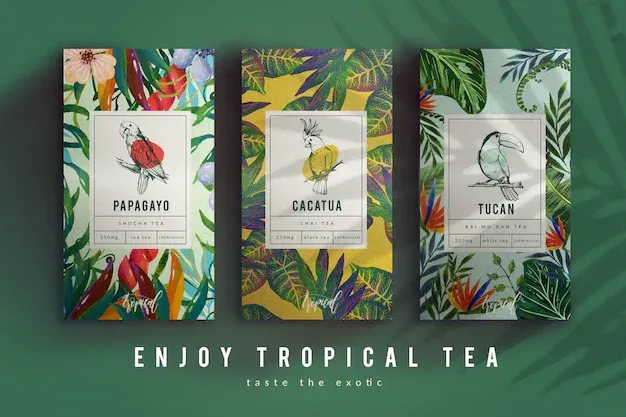 Give the gift of tea this Thanksgiving with an Assorted Tea Box featuring various flavored tea bags, including Earl Grey, English breakfast, decaffeinated breakfast, lemon and orange, organic jasmine tea, organic peppermint tea, and pure Assam.
27. Eco-friendly Candles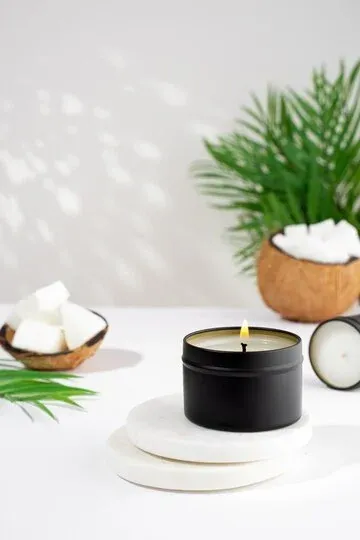 With the Eco-Friendly Organic Candles, you will experience the sensation of a rainstorm - or perhaps the fantastic smell of the earth after a storm. The fragrances will delight clients, such as orange with sriracha, brown sugar with fig, lemongrass with grapefruit, pineapple with sage, coffee with sandalwood, and honeysuckle with jasmine.
28. Get-Away Thanksgiving Adventure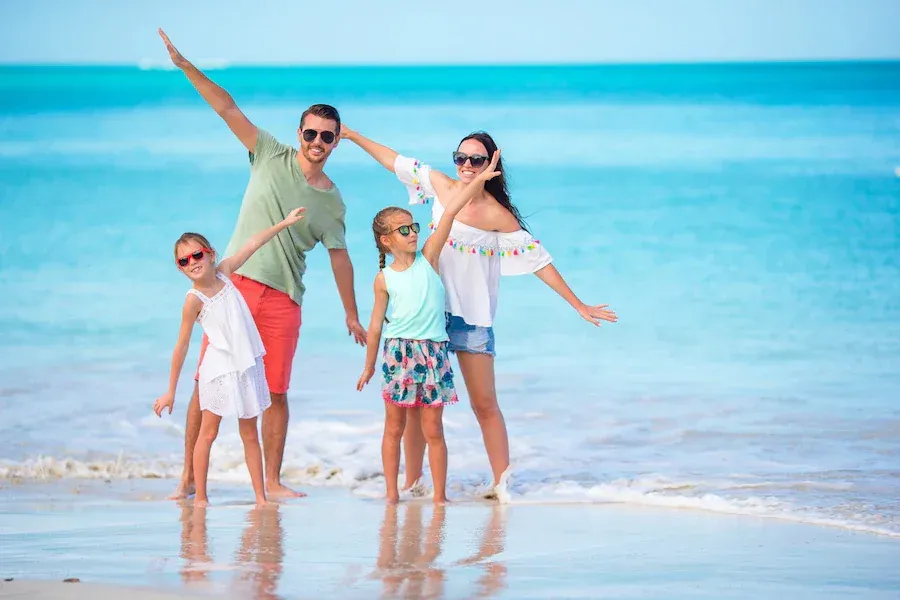 There's nothing better than a ticket to paradise. Give your client the gift of a Thanksgiving adventure away somewhere beachy, exotic, tropical or mountainous. It will make them happy.
29. The Care Package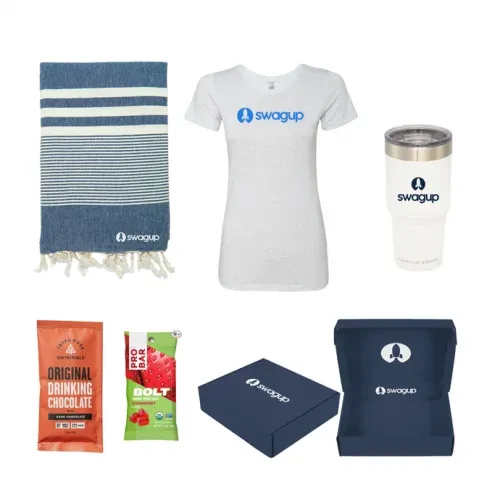 In the Care Package, clients receive everything they need to feel respected, cared for, and appreciated. This set includes a tri-blend tee for women, a thermal copper tumbler, an ischia Turkish towel, Probar Bolt Organic Energy Chews, and a hot chocolate pouch.
Digital Thanksgiving gift ideas for colleagues and coworkers
Give your colleagues and coworkers a digital gift to show them you care. Although the pandemic has ended, giving virtual gifts remains popular. The value of experiences can sometimes outweigh the value of owning things. Take your time and consider what your coworkers would like to receive as a gift card. Your colleagues will enjoy plenty of digital gifts on the below list from Xoxoday.
1. Food & Restaurant Gift Vouchers
How many restaurants did you go to this week? Most people probably say two to three. Eating out is famous for a variety of reasons. Convenience rules! Cleaning and cooking are not required, and you can relax when someone caters to your needs. Restaurants are also great places to socialize with family, friends, and coworkers. Experiencing food you can't find at home allows you to escape everyday life.
Xoxoday's food and restaurant gift cards will delight your coworkers and colleagues this Thanksgiving.
2. Fashion & Lifestyle Gift Vouchers
Giving a gift card guarantees that the recipient will pick the actual gift, not you. No matter how well you know someone, you can never guess their reaction to an item of clothing. Gift Cards can be purchased from Lifestyle, Myntra, Shoppers Stop, Big Bazaar, Westside, and Flipkart. Allow your colleagues to choose what they want. Buying in a giant hypermarket will make your coworkers excited about the feel, smell, and touch of new clothes. In addition, returning gifts will be simple.
Fashion Gift cards, vouchers, and online gifting from xoxoday relieve gift-giving stress!
Armani Exchange: Choose from more than 30 fashion and lifestyle brands with one 'Luxe gift card.' Over 380+ stores across the country accept this gift card. Shop for an Armani Exchange gift card now from Xoxoday.
Max Fashions: Max offers a wide range of products, including clothing, accessories, home products, and beauty products. Buy and gift a max fashion gift card now.
3. Health & Wellness Gift Vouchers
A healthy lifestyle is something everyone strives for. People adopt unhealthy lifestyles because they lack a viable incentive to improve their health. You are uniquely positioned to make a positive difference in your colleagues' lives if you are the first to provide them with this incentive.
Your coworkers can benefit from wellness gifts in the following ways:
They feel happier and more well-being as a result
Healthcare costs are reduced
Keeps them with your team and encourage them to support you in critical time
Motivates them to do their best
With Xoxoday, you can choose from various wellness gift cards. From the following lists, choose one,
DocsApp Gold: It connects patients with specialist doctors through chat and phone through DocsApp, India's leading online doctor consultation platform. Get a DocsApp Gold gift voucher today!
Organic India: Organic India's mission is to inspire a healthy lifestyle. Known for its herbal tea, green tea, tulsi tea, and other healthy beverages, this renowned brand brings you a wide selection. Besides organic rice, you can also find naturally prepared ghee. Buy an Organic India Gift Voucher today!
Apollo Pharmacy: Festivals or ordinary days, medicinal supply always feels short. By gifting vouchers from Apollo Pharmacy, the recipient can use them the most, as every person is in need of medical or personal care materials.
4. Sports gift Vouchers
Give your colleagues a sports gift card, and they can select a sport and event for their convenience and preference.
Decathlon: Decathlon offers various products, with 85% of total product amounts coming from Mountain Sports, Water Sports, Cycling, Roller Sports, Tennis, Table Tennis, Golf, Fitness, and Team sports. Gift a Decathlon gift voucher this thanksgiving to your colleagues and let them enjoy the event.
Cultpass: You can work out at home with cultpass LIVE if you subscribe to unlimited access. Shop a Cultpass Sports gift Voucher and gift your colleagues the excitement of a workout. Gift this voucher and let them have podcasts, videos, and podcast content related to fitness, dance, meditation, and health with this voucher.
5. Grocery gift cards and vouchers
Groceries are essential to human life; a basic list of essentials includes them. You can order groceries online and have them delivered right to your door. If you give your colleagues Grocery Gift Vouchers, they will appreciate it since grocery shopping takes so much time. This gift voucher allows them to spend time with their family during the holiday. Shop Xoxoday's Grocery gift cards and vouchers now!
BigBasket: Shop India's largest online grocery BigBasket gift voucher from xoxoday.
SPAR Hypermarket: Dubai-based Landmark Group owns SPAR Hypermarket. With 18 stores in India and increasing, SPAR, headquartered in Bangalore, is one of the country's largest hypermarket operators. Gift your coworkers SPAR Hypermarket Grocery Voucher.
Xoxoday also has the following Grocery gift vouchers digitally to delight your coworkers.
6. Entertainment gift cards and vouchers
Gift your coworkers the privilege of choosing their holiday entertainment. Holidays are mainly meant for enjoyment and fun with family and friends. So, gifting an Entertainment voucher will be the best option for this Thanksgiving.
BookMyShow: Let your colleagues enjoy their favorite movie show with a BookMyShow gift voucher.
PVR eGift Voucher: You can allow your coworkers to experience film viewing most delightfully with a PVR eGift Voucher.
7. Travel gift cards and vouchers
Plan your coworker's vacation and gift them Xoxoday's Travel gift cards and vouchers. Allow them to choose their favorite picnic spot this holiday.
8. Charity gift cards and vouchers
Extend your supporting hands by gifting charity gift cards and vouchers. You can make awareness and encouragement by giving this donation and a charity gift card. Xoxoday has charity gift vouchers online. Shop and cultivate the habit of donating to your coworkers this holiday season.
DonateKart: The DonateKart crowdfunding platform creates social impact through trust and transparency. They provide NGOs and charities with the products needed, which they deliver by coordinating donations from around the world. Gift a DonateKart eGift Card to your coworkers this Thanksgiving.
Points For Good: Your coworkers can donate to causes and charities they care about through Points for Good. Those who wish to help the environment, address climate change, and support arts, music, and sports can now do so with the help of the Points for Good Gift Voucher.
9. Jewelry gift cards and vouchers
The process of selecting an outfit for someone can be challenging and risky. In the same way, buying and giving jewelry can also be challenging. Let your colleagues choose the jewelry they want and give them the option of selecting the jewels. A gift like this will be remembered and cherished forever by your colleague.
Shop for Xoxoday's jewelry gift voucher online and gift this Thanksgiving!
Tanishq Studded: Besides superior craftsmanship, exclusive designs, and excellent product quality, Tanishq is synonymous with quality. Buy a Tanishq Studded gift card from Xoxoday!
Kalyan Jewelers: Let your coworkers browse through Kalyan Jewellers' collection and find their ideal jewels with their Gift Cards and Gift Vouchers this Thanksgiving.
Malabar Jewelers: Malabar jeweler is another known brand for the best ornaments & design collections. Gift a Malabar Jeweler voucher from Xoxoday today!
10. Automobile & Accessories
Festivals & occasions bring in a lot of valuable purchases or revamp of existing ones. Hence by gifting a voucher from the automobile or accessories category, your co-worker or colleagues can get their equipment refurbished at the lowest cost. Here's a list of brands you can gift vouchers from Xoxoday
BPCL Fuel Card: BPCL, an acronym for Bharat Petroleum Corporation Limited, is an Indian government-owned oil & gas company. Gift a voucher from BPCL, in any denomination & ease of use.
HP Petrol Voucher: HPCL Petro Card gift voucher is one of the ways in which you can benefit while consuming HPCL energy. This card helps in getting a myriad of discounts on several occasions.
11. Baby & Kids
A gift for babies or kids always pleases hearts & can never go wrong. Because every parent seems to work hard for the best upbringing for their children. Hence by gifting Baby & kid vouchers from Xoxoday, you can relish someone's family time with utmost divinity.
FirstCry: First is a known brand for baby products & clothes, launched in the year 2010. Its main selling products are kid & baby products like toys, diapers, footwear, stallers, car seats, and many more. FirstCry vouchers can be easily redeemed online & users can avail of benefits.
Gini & Jony: Gini & Jony is another well-known brand for kids' wear. You can gift Gini & Jony vouchers & let them shop without worrying about bill
12. Beauty & Cosmetics
Cosmetics is a category that never runs out of fashion or excitement. The joy of buying more & more beauty products or cosmetic items cannot be compared to any other thing on the planet. Gift your coworkers or colleagues Beauty & Cosmetic vouchers from Xoxoday, & make their happy times, happier by lending them the best pretty faces.
Lakme Salon: Getting a makeover isnt easy these days. Neither on time nor on budget. And by gifting a Lakme Salon voucher, you can let your colleagues get themselves transformed into the ones, they have always looked for.
Bath & Body works: Between working busy schedules, one often tends to ignore self-pampering. Hence, by gifting Bath & Body works vouchers, your coworker would get delighted to remove all the stress & fatigue from work & bring in a new aura to work the next day!
13. Cash & prepaid Cards
If you are confused about any of the categories to choose from as gifting options, you can simply gift Cash or prepaid cards as a thanksgiving. Since this option gives them the flexibility to decide what they need to do with that money. Whether save it or use it for other purposes, the deciding factor lies upto the recipient.
Visa Digital Card: With a Visa Digital card, you can gift a sum of money ranging from Rs. 500 to Rs. 10,000. This card can be used digitally on any platform to make payments of their choice. Buy Visa Digital Card voucher & gift them the fullest freedom of their thanksgiving present.
14. Home & Living
No matter how much furbishing you do, you always feel to buy something new for revamping your house. And this is when Home & Living gift vouchers from Youforia come into play! By gifting these vouchers, you can expect your coworkers the joy to celebrate their new homes.
Homecentre: Homecentre is a popular place known for home furnishing accessories & materials. You can find the bulk of home decorating items such as photo frames, vases, flowers, antique objects, sofas, curtains, fancy cutlery, and many more. Hence gift Homecentre vouchers & let your friends enjoy the new homemaking.
15. Mobile Recharge
Mobile recharge is something nobody would ever need. By gifting Mobile recharge vouchers, you give them the joy to get that extra data to stream OTTs or the unlimited calling features to value those important conversations.
Paytm: Paytm is a known UPI service provider to do recharges for all service providers. By gifting Paytm voucher, your coworkers could worry less about spending on mobile expenses & enjoy that extra gift to browse freely.
16. Perks & Offers
This gift voucher options let you gift the latest brands where offers are actively running. This lets your coworkers enjoy the best places with the best rewards. Get the latest vouchers for offers from Xoxoday today!
17. Reading & learning
For every reader out there, these vouchers would be the cherry on the cake. And what could be better than books & a ticket to learn more? Gifting reading & learning vouchers would not only help your coworkers get some new collection of novels but some good resources would also help to get our daily work easily with new learnings onboard.
Reader's Digest: At reader's digest, you can buy books for all types of genres such as food, travel, recipes, finance, health & some personal experiences. Gift a Reader's digest voucher, & let the recipient enjoy materials at discounted prices.
Vogue: Vogue is a monthly magazine that covers fashion, lifestyle, beauty & modern culture. There are 23 international magazine editions that are published, & with Vogue voucher, one can buy cashless.
18. Remote work
With the pandemic, remote working has now become a real thing. From shopping for groceries online to travelling to places, everything can be done remotely. You can gift remote work vouchers & let your coworker relax about essentials they need while being at work.
Bigbasket: Bigbasket is a known firm for delivering daily essential grocery items. You can gift Bigbasket vouchers & let your colleagues bring in the monotony for work.
19. Subscriptions
Nowadays, subscriptions are a thing to go! From TV recharges to OTT platforms, one can access the best entertainment episodes online. The subscription vouchers can help your coworkers relax after a long day of work & enjoy while benign entertained.
Zee5: Zee5 is a top OTT streaming platform that delivers content ver 12 regional languages. Zee5 hosts 90+ live TV channels & is a complete video destination for all OTT viewers.
Hungama Music: Listening to music shreds away all clogged thoughts & emotions, and lets us drive peacefully. With Hunagama music vouchers, your colleagues can enjoy free subscriptions for their free time entertainment.
Conclusion
Thanksgiving gifts are perfect tools for showing your coworkers how much you appreciate their contribution to your work, but choosing what to give them can be a hair-splitting experience.
The reason for this is more than any measurable achievement; they are given to express gratitude towards colleagues - making the personalization of the awards unavoidable. Gifts of experience might be more effective than purely material gifts. With Xoxoday, you can buy, deliver, and track digital gift cards from thousands of popular brands worldwide instantly and securely. For bulk gifting, visit Xoxoday and book a free demo today!
---