Best Street Food Suggestions In Pune For Your Employees
12 Min Read | Pune is famous for it's street food which is extremely popular among the localites and also visitors. Here's a list of the best places your employees can head to for…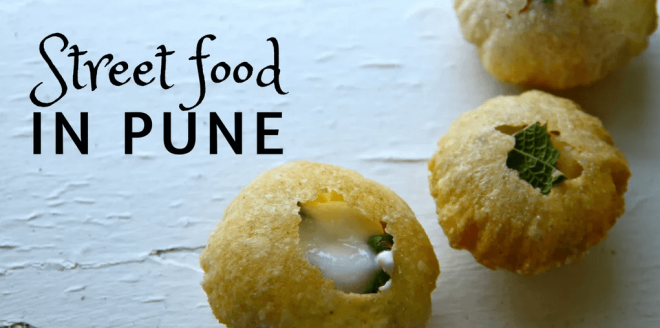 12
Min Read |
Pune is famous for it's street food which is extremely popular among the localites and also visitors. Here's a list of the best places your employees can head to for an amazing street food experience.
"The land of Marathas", Pune is a famous city that has a lot of food joints. The city is not only famous for its splendid forts and picturesque hill stations like Matheran, Malshej Ghat, Lonavala but Pune is also known as one of the best hubs for food street. There are a lot of choices for foodies to have gastronomical tour along while they explore this beautiful city.
Pune is not only known for their lavish restaurants and nightlife but, Puneris are also famous for mouth-watering street food as well. They are known for making the best Bhakarwadis and Misal Pav and every single food joint at Pune has the yummy Misal Pav ready at any point of the day.
Come on let us quickly take a tour around some of the best street food in Pune!
Street food in Pune
Misal Pav from Sri Krishna Bhuvan
This is one of the best street foods and should never be missed while in Pune. With the hot lentils and peas, gravy with the right kind of spices can make you gluttonous. The hot and spicy gravy is garnished with a savoury called 'Farsan' and finely chopped onions. Squeeze in some lime juice to enhance the taste further and it is a must to savour this popular Street Food in Pune.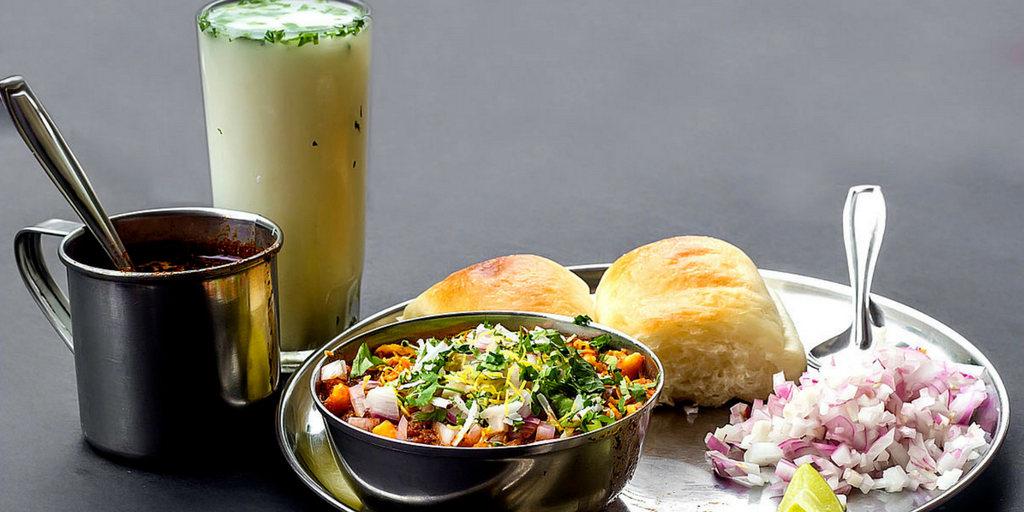 You can find a lot of places serving this Misal Pav but visiting Bedekar store in Narayan Peth and Ramnath Misal in Tilak Road is a must. Also, try to take a bite at the Shri Krishna Bhuvan and Hotel Ramnath as well.
Vada Pav from Crispy Vada Pav Camp
Well, you must be wondering what's up with the Pav right. Yes, Maharashtra is known to have specialized in delicacies that involve Pav! A special bun made of wheat or all-purpose flour. It gets served smeared with a lot of butter along with the other side dishes and this is considered as one of the best Street Food in Pune. The next food that should be certainly tried while in Pune is the Vada Pav.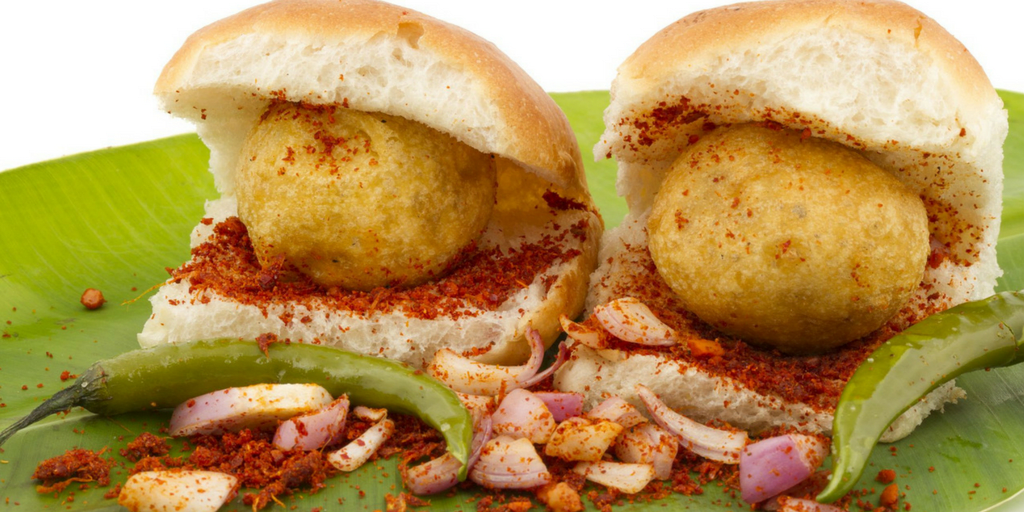 Pune is known for preparing the best Vada Pav and it is certainly a sin if this is not eaten while enjoying a weekend trip with your friends here. The vada made out of potatoes is sandwiched between two Pavs and served with a green chilly. Taking a bite of the desi burger along with the green chilly would tantalize your taste buds. Visit the Crispy Garden Vada Pav Camp for the best Vada Pavs. You can also choose to go to the Priyadarshan Snacks, Shivshakti Vada Pav stall and Joshi Vade Wale as well.
Pav Bhaji from JM Road
Who does not know about the most delicious and authentic Pav Bhaji that gets cooked in Pune? It is certainly a major blunder if you miss out on this delicacy when you are planning for a trip. This has to be include as a must do things or part of your bucketlist when charting out your plans for Pune.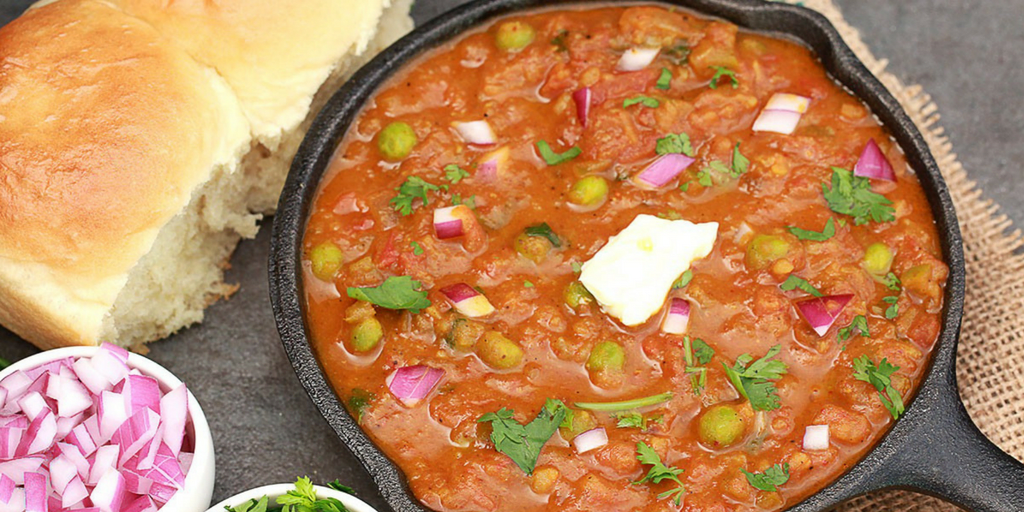 It is always good to eat Pav Bhaji from the local street vendors and believe that you would never be able to forget the taste of that dripping butter from the Pav and you would narrate the entire story about this Street Food in Pune to all your friends.
The spicy Bhaji that is made traditionally on a hot Tava is a yummy mixture of all the veggies hence, health freaks can also binge on this without any guilt. Like the Misal Pav, Pav Bhaji is also garnished with finely chopped onion, coriander and should be eaten hot and this is one of the yummiest Street Foods in Pune.
Supreme Corner located on the JM Road is known to serve the best Pav Bhaji in Pune. Are you planning a day trip with your friends then, you must certainly remember to visit this eat-out for sure. Planning to eat Street Food in Pune should be on the spree and you cannot keep deciding on it every time.
Bhakarwadis from Chital Bandhu Mithaiwale
These yummy deep fried savouries are the most popular delicacy of Pune. A blend of spices made into coarse powder is kept between the dough made of all-purpose flour; rolled and deep fried. Bhakarwadis is one of the best snacks to be eaten during cold winter days along with a cup of a hot cup of tea or coffee.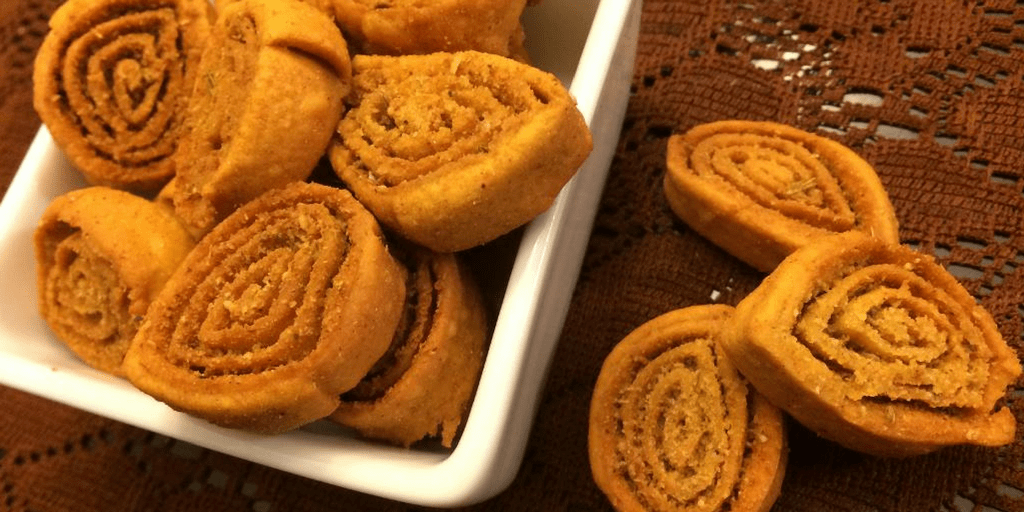 You shouldn't miss getting a packet or two of these Bhakarwadis on your way back home after a long vacation in and around the forts and hill-stations of Pune. Missing to buy these Bhakarwadis from Chital Bandhu Mithaiwale at Sadashiv Peth can make you regret quite a lot. Well! This should be added as part of your Street Food in Pune shopping list.
Sabudana Vada from Vaishali, FC Road
Are you in search of some real Street Food in Pune then, the deep fried golden brown pearls of Sago blended with mashed potatoes, coriander and peanuts is a total delight to munch on and this should certainly be a part of your agenda while traversing in and around Pune.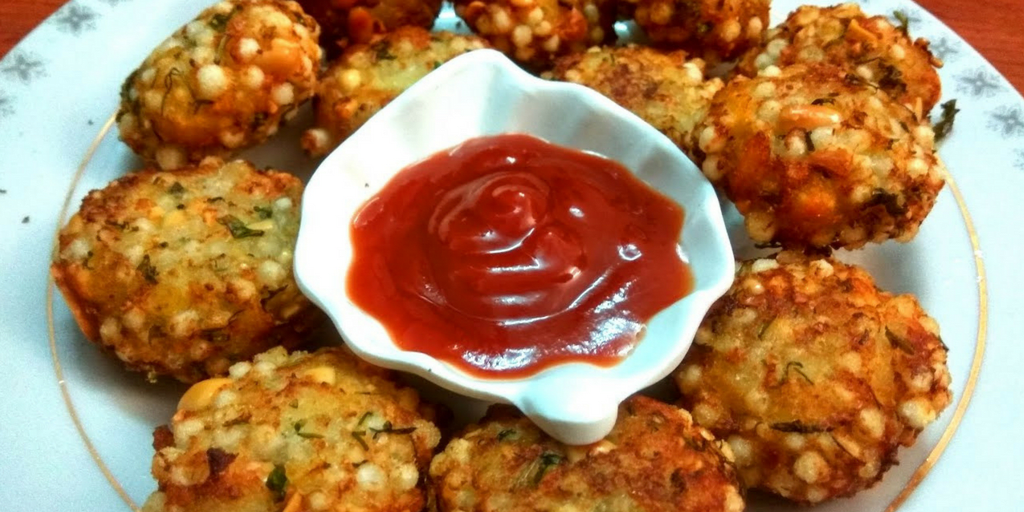 Hotel Vaishali on the FC Road is known for making the best of these Vadas.  While you are out exploring some of the offbeat destinations in and around Pune and you end up landing at this food joint, you would certainly be delighted when you get to taste the best Street Food in Pune with its total authenticity.
Isn't it a great thing to have these crispy deep fried snacks along with your friends' gang over a chit chat and it is true that a lot of people would love to binge on the Street Food in Pune?  Also, do take a tour around the JM road and find a lot of stores which makes yummy Sabudana Vada. Making these crunchy Vadas at home can be a routine but eating at these food joints and charting it in your travel journal as the best Street Food in Pune would make you realize the taste of these snacks even better as the memories would be registered in your mind forever and also the tastes of these Street Food in Pune would call you again.
Shegao Kachori from the Deccan Bus-stand
Kachoris come in different varieties and there are Shegao Kachori is one of the specialties available in Pune. Who wouldn't like to munch on these hot and yummy Kachoris?  Kachoris are known as one of the best Street Food in Pune and everywhere else. A lot of people prefer eating Kachoris on streets and some of the best Kachoris are available at shacks as well.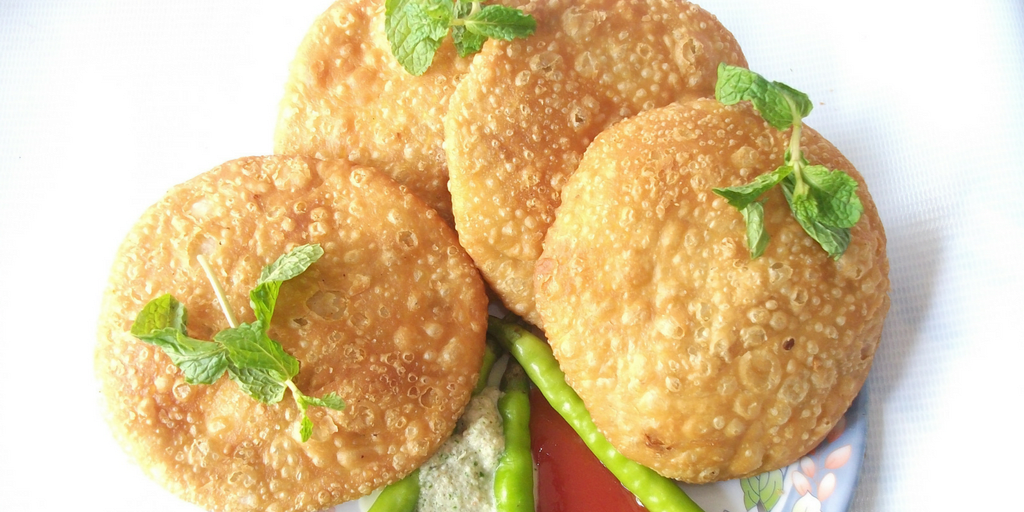 Kachoris and Samosas have been one of the famous snacks of all time for everyone and leaving Pune without eating these Kachoris at the Shegaon Kachori centre near Deccan bus stand is not acceptable at all and this would certainly not complete the list of Street Food in Pune of yours.
Poha from streets of Deccan Gymkhana
Poha or rice flakes are prepared in a very different way in Pune and this is one of the Street Food in Pune. Poha gets prepared for breakfast every day at almost all the places and a lot of people love to eat Poha for breakfast but eating them in Pune as Street Food in Pune is an exciting one. This hot breakfast is not only tasty but also very healthy.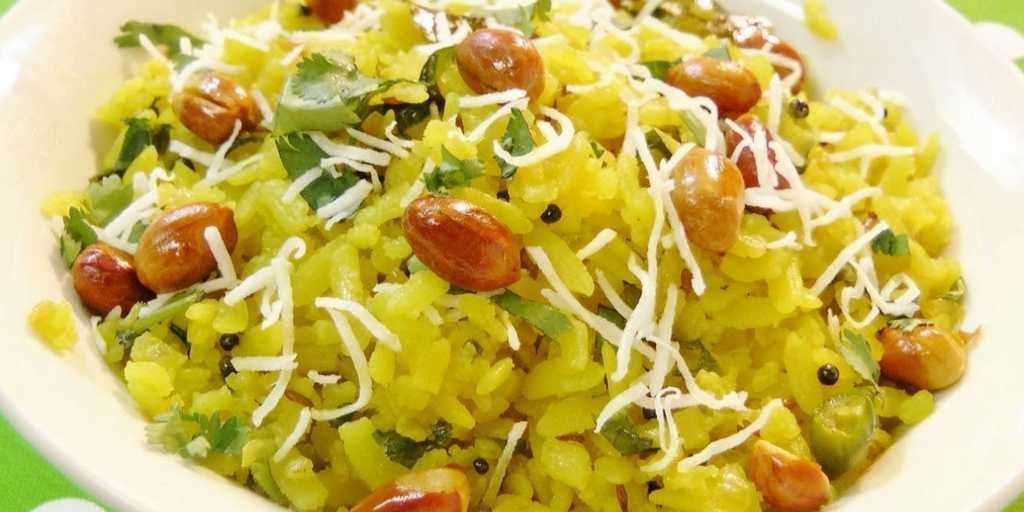 Poha here gets prepared in a very authentic way and while a lot of places add mustard for seasoning  Poha in Pune gets prepared in Indore style and the seasoning here is made using Saunf. The tempering with Saunf gives it an additional flavour and this soft and fluffy Poha is one of the most delicious foods that have to be tried. You can eat it as much as possible and don't have to fret about gaining any extra weight or calories at all.
Pedha from Kaka Halwai
Sweets are also of high prominence in Pune, there are various types of things that get prepared and one of the best stores is the Kaka Halwai that is in the Deccan Gymkhana Street. Deccan Gymkhana is one of the major food streets of Pune and one trip around this street would transport you to a food heaven and would make you a lover of Street Food in Pune.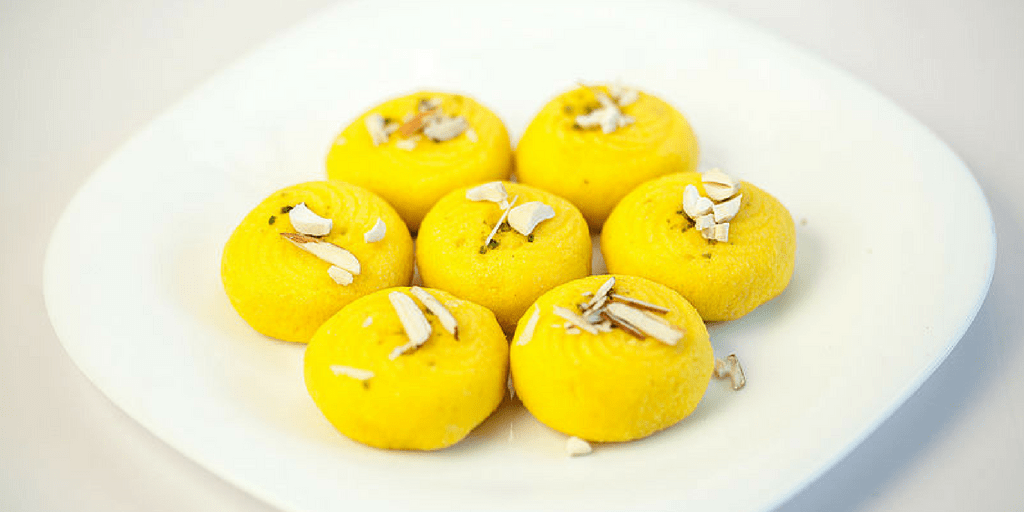 Kaka Halwai has a history of making lovely Pedhas in Pune and this has been a family tradition and business. The Pedha that you get in these stores just melt in your mouth and you can feast on a wide variety of Pedhas and other sweets as well. The branches of these are available in and around Pune and this is one of the foods that have to be on the list of Street Food in Pune.
Yummy Idlis from Coffeehouse in Moledina Road
Every time, you visit Pune you may be longing to eat yummy Dosas and Idlis because Pune is not only a sprawling beauty but also a home away from home. A lot of people in Pune who are there for work purpose would certainly be missing their homes. But, there is no dearth of home like the food here. Though there are a lot of hotels a lot of people still like to eat Idlis from this place and call it the Street Food in Pune.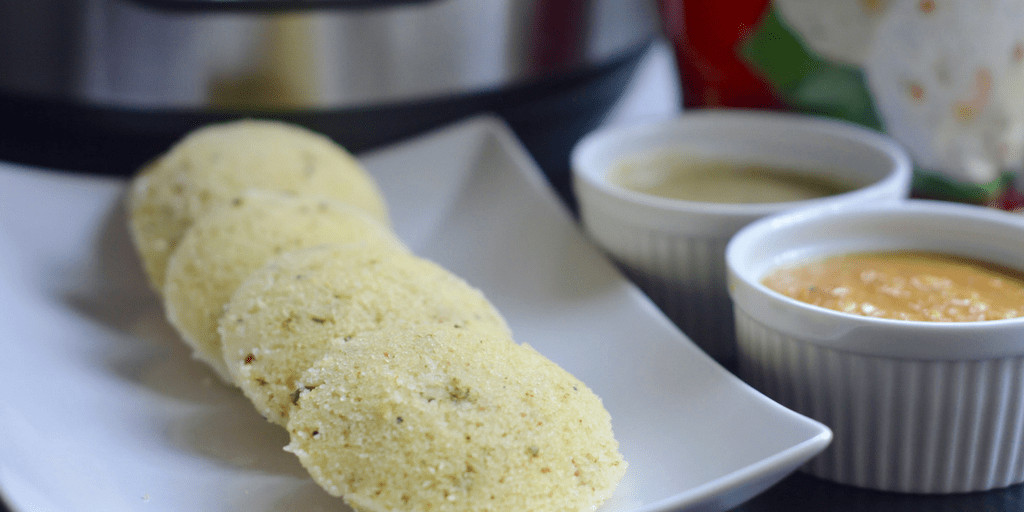 If you are missing those hot and puffed up Idlis or if you are craving for some serious South-Indian foods, you must certainly visit the Coffee House in Moledina road. Idlis and Dosas can be eaten at any point in time without having to think too much about the calories because Idlis are one of the healthiest foods that can be eaten without having to think twice and this is one of the healthiest Street Foods in Pune.
Pani Puri from Om Jai Shankar
For all those Pani Puri lovers, there is some really good news. As part of the Street Food in Pune, Pani Puris have gained a lot of popularity from a very long time. As you binge on the spicy Pani dripping through the holes of the round Puris, managing to gulp one after another certainly requires a lot of talent and also some effort. You are certain to forget the noise from the busy streets of Pune while you guzzle on the yummy Pani Puris.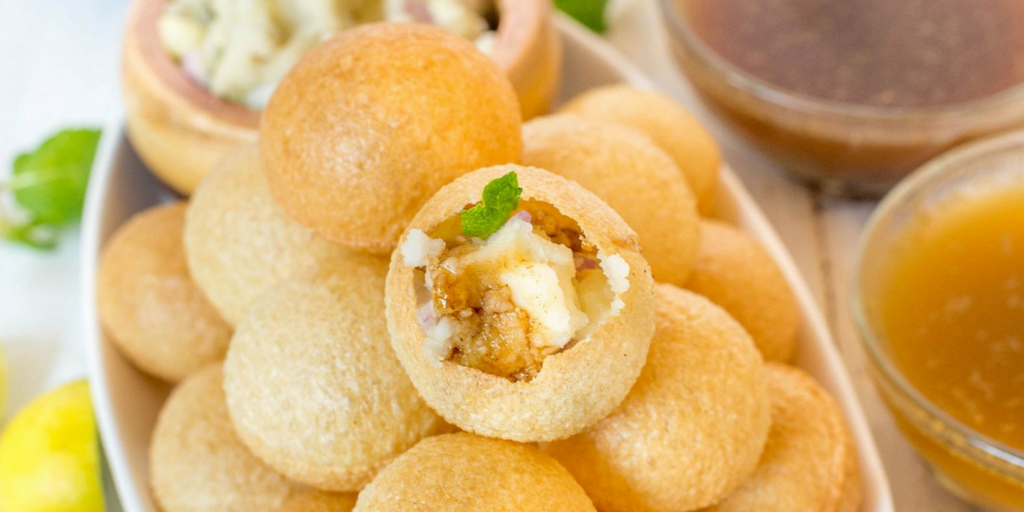 Pani Puris are available everywhere but the tanginess and the right kind of spices that are used in Om Jai Shankar make this the best of Pani Puris. Do not miss out on this place when you are in Pune.
German Bakery in Koregaon
Situated amidst the lush green lanes near to the Osho Ashram in Koregaon Park has a tale to narrate. The bakery was bombed in the year 2010 and was busy as always. This place has a beautiful ambience and is known for its delicious cakes and pastries and it can be one of the best hang-outs for a quick brunch with your fast-moving friends. You may have to eat the best savouries available here and do not miss out to mention it as part of your Street Food in Pune list when you are planning for a Pune trip.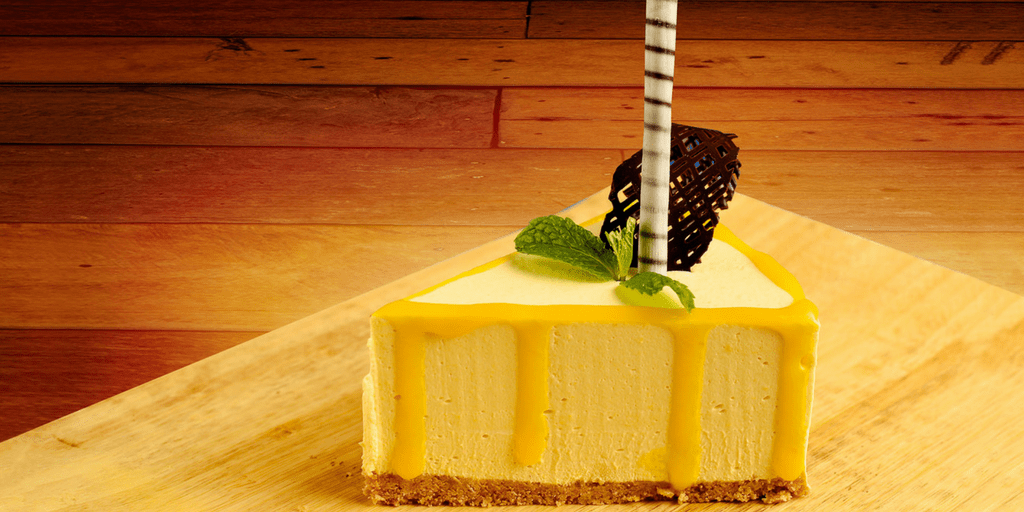 Taking your fiancée to this bakery can make them feel special. With the perfect set up and location of the restaurant makes it the best place to dine. This is one of the best places for an evening snack as well, you must try the Chicken a la Kiev and Mango Shake from this place and this justifies that you are a true foodie.
Joshi Wadewale in FC road
Anytime for a quick bite, you can simply choose to visit the Joshi Wadewale. They are happy to serve their customers with the most appetizing pithla bhakri and Maharashtra Thaali. The Thaali can be completely filling and eating at this place is worth every penny. Also, do not forget to eat the Vada Pavs from this place. Stop by and indulge yourself in eating this Street Food in Pune.
Shrewsberry Biscuit from Kayani Bakery
Kayani bakery is one of the best places for any dish present on their menu. However, the Shrewsberry biscuit that gets baked at this Kayani Bakery is one of the most popular ones. Also, take time to get them packed in case you are planning to come back on the same day.
This biscuit is named after a place called Shropshire and it is an English dessert. But, it is quite surprising to have Kayani bakery making it so popular and is part of the Street Food in Pune. A lot of people walk into this bakery for just the biscuits that get baked here.
Thaali from Sharvaree in Shivaji Nagar
The variety of food that comes in the Thaali when you eat at Sharvaree is rejoicing. The best thing about this place is the taaliphattu or the flatbread and also the Sago or the Sabudana Khichdi and this is also part of the Street Food in Pune.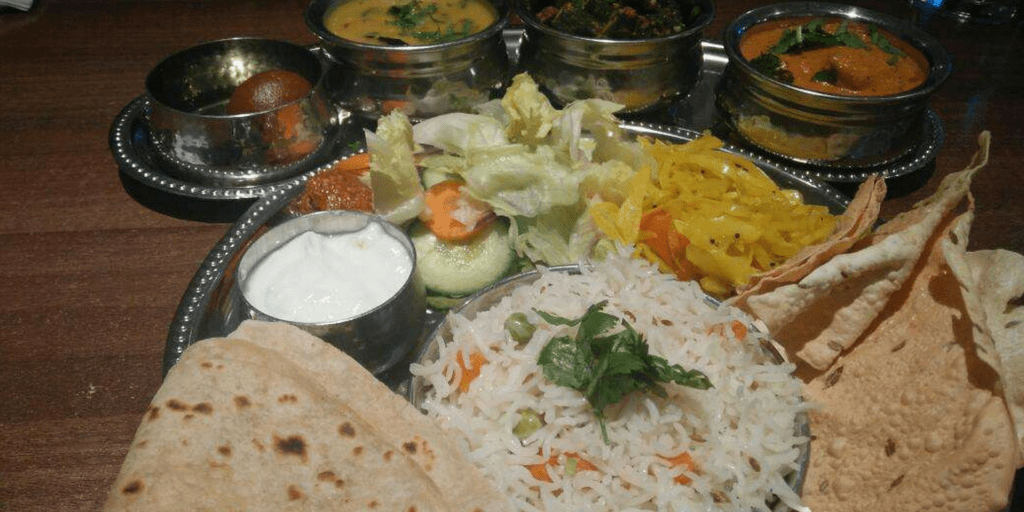 This is another authentic delicacy to try while you are in Pune. Along with all these, the tapioca and the eggplant curry are unbeatable. Do not forget to savour the sweet dish that comes as part of the Thaali.
Matar Usal from Appa
Appa is one of the oldest places where one could go and eat. Appa has been serving its customers for 50 years and the tradition continues to date. Isn't it a delight to eat from a place which has such a long history in selling the best Usal as part of the Street Food in Pune? Though the quantity of food is a little lesser when compared to the other places the bona fide matar usal, Upma and also the Sabudana Khichdi also known as appachhi Khichdi is served here. Isn't this a great place to eat from?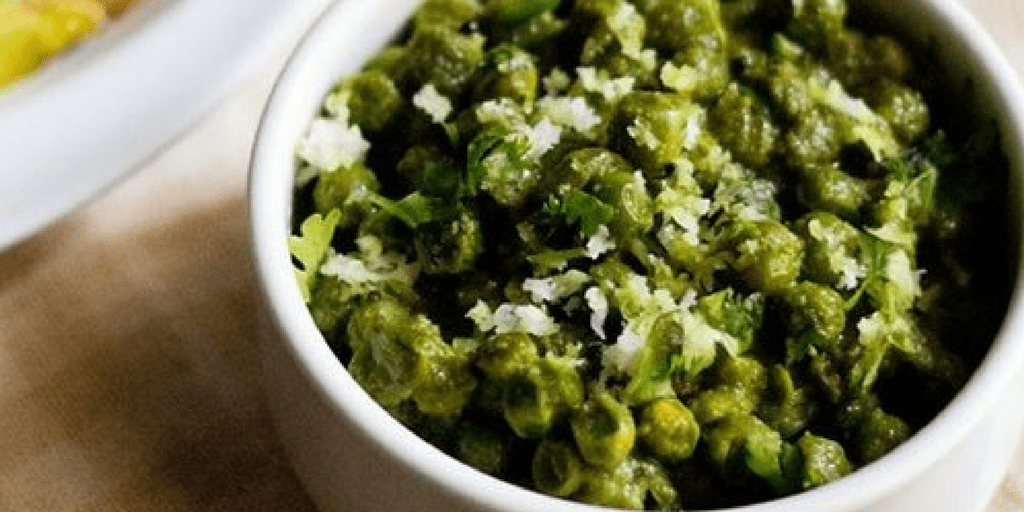 Milkshake with nuts from Sujata Mastani
A lot of people love to indulge on ice-creams and milk-shakes and it is true that it adds a lot of calories but letting you lose and not keeping a watch on your diet should be done when you are in Sujata Mastani. The special milkshake called Mastani which is served with a dollop of ice-cream as well. The best thing about this place is all the ice-creams available here are totally vegetarian and 100% natural.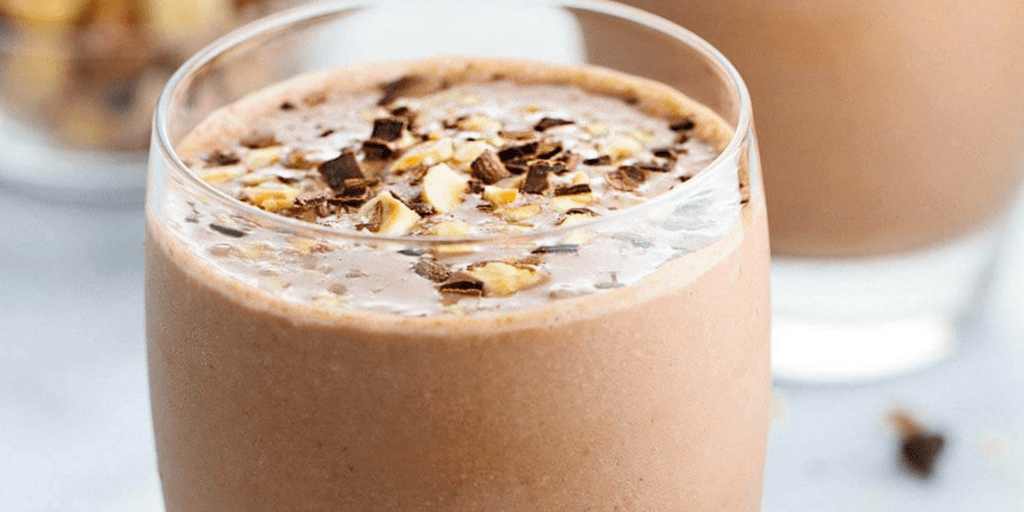 These stores also have multiple outlets which you could visit anytime you want to and binge on the ice-creams you want to.
Parathas at Chaitanya
Chaitanya has been one of the topmost places in Pune to eat Parathas from. If you are a lover of Street Food in Pune then, it is a must that you eat from this place. Would you believe if we say that even Punjabis stopover this place to eat Parathas from? Yes, a lot of Punjabis come here or the kind of Parathas that gets cooked here. Well, see the influence of this Street Food in Pune!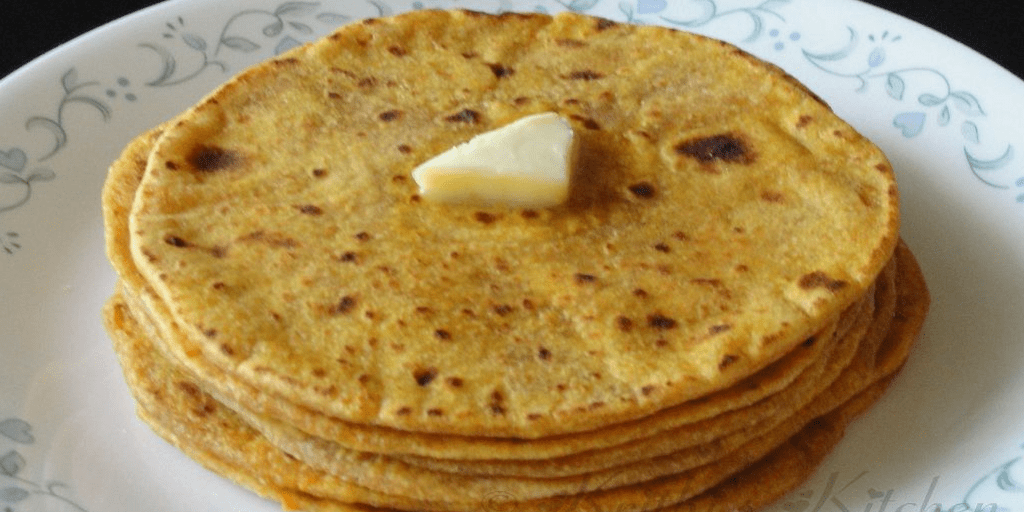 The mouth-watering parathas made in Chaitanya is not available anywhere else in Pune. The hot and yummy Aloo parathas that get served here is still people's favourite and do not be overwhelmed looking at the crowd gathered at this place.
Eat the finger-licking parathas with a bowl of curd and green chutney. This place is not only visited by college students, it is also frequented by a lot of IT professionals. When you are around Fergusons College, this place has to be on your list of eat-outs.
Eggs in Vohuman
A mini Iran in Pune yes, you are hearing us right! Vohuman is one such café that you should certainly be visiting when you are on Sassoon road. This is one place which is always full of crowd and turns each one of us into a morning person. Trying out the best Street Food in Pune should be part of your agenda when you are planning a trip in and around Pune with your friends or family.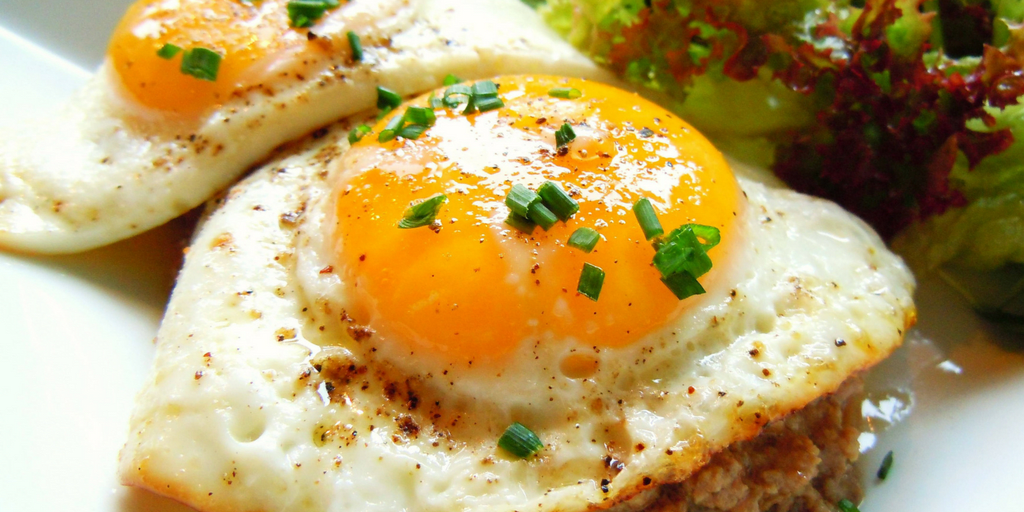 With the egg specialities that are available here, this place is certainly a heaven for all the eggetarians.  Well! Eggetarians if you had not known about this place, you must plan to visit it now because you have heard about them now. Never miss out on the cheese omelettes while you are here and this would turn anybody into an epicure for sure. Have you marked this on your bucket list now?
Tiranga in Kothrud
As the old adage goes, "Never judge a book by its cover"; you should never go by the ambience of the place when you decide to eat food. Tiranga is one such place with just about a couple of chairs and table. The set-up is certainly not great but, the Biriyani that gets cooked here is one of the best Biriyani in the entire Pune.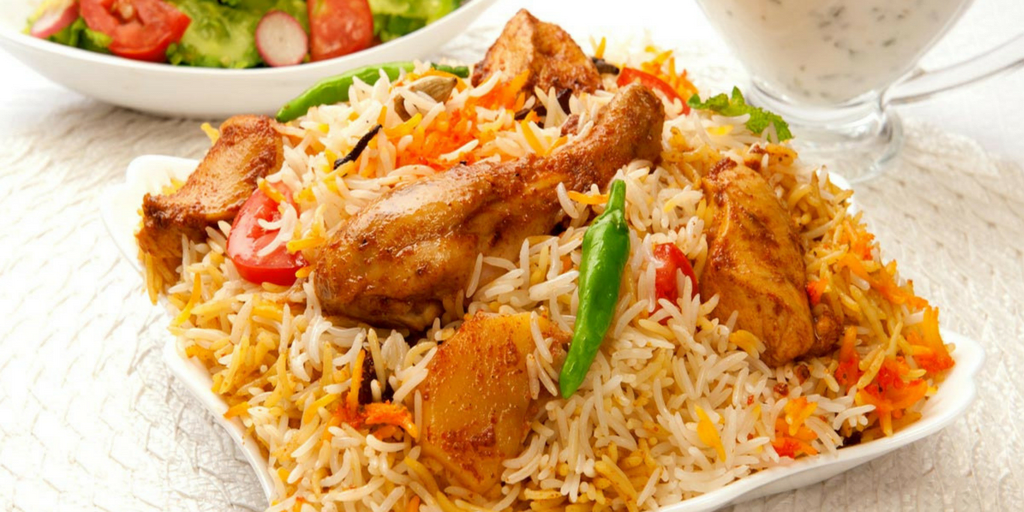 If you are planning for a weekend trip to Pune then, you must certainly understand that Street Food in Pune is one of the famous things that you must be adding to your travel list and eating Biriyani from Tiranga is a must and should visit for all the foodies out there especially, the non-vegetarians.
Listed above are the best Street Food in Pune and these places certainly should be added as part of your travel plan. Taking your family and friends to these places can always ignite a sense of happiness and make them feel really good because it is always food that matters for foodies.
Eating is always part of travel and especially the Street Food in Pune is something that a lot of people would love to explore. There could be a million restaurants but most of the yummy delicacies are prepared by the simple vendors on the street and these foods are the best when tasted. The entire setup may look unattractive but, the food that gets cooked at these places can taste the best!
Tags