The Best Street Food in Goa To Try Before You Leave!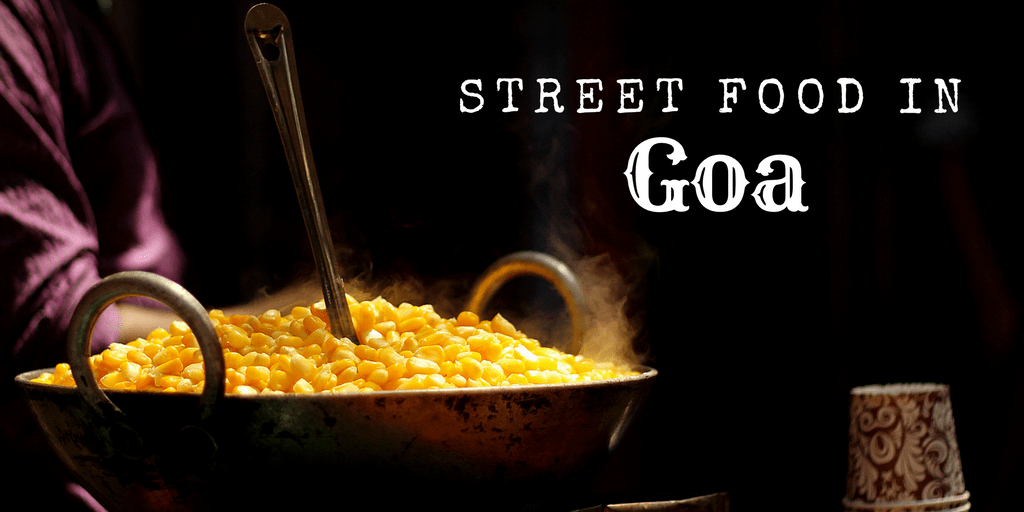 Goa is unmistakably one of the best beach cities in India. Attracting tourists from a long time back, the Goan beaches have always been highly rated among all the other beach regions of both Malabar as well as Coromandel coast.
Over the years, Goa has become a centre of attraction when it comes to holiday destination across the country among all the age groups. How many times have we been a part of a group of people planning a holiday trip to Goa? And we all have that one person in every group who keep fantasizing about the awesomeness the best beaches in Goa and the lively nightlife along with the most popular hill stations near Goa. 
But little do we know that Goa is also known for its amazing street food. The lip-smacking cuisines of the top restaurants in Goa are popular, as expected, but the street food is nothing less than being a parallel attraction. Take a day tour of North Goa, and you will witness this parallel attraction.
In fact, I am very sure most of the visitors tripping Goa love the street food more than the restaurants. Goan food is one of the richest assets of the Konkan coast and is a perfect blend of the native and Portuguese tradition. And this blend is not sourced from the international destinations that once made a livelihood in Goa, rather, it is the harmonious cultural amalgamation of the Goan Catholics and Konkan Hindus.
Plus, this fusion is often seemed to drip from every corner of the city and is not exclusive to the restaurants. The most popular street food in Goa includes the varieties, legacy and the tradition of the rich food culture that has been ever-so attractive and puts forwards the parallel face of Goa.
So here are the top things that you should be knowing about the best street food in Goa.
Best Street food in Goa
The famous Pork Vindaloo
Pork Vindaloo is a notable food item in the Catholic culture in Goa. It is one of the most popular street foods in Goa, known for its uncompromising flavours of spicy pork flesh laced with the peppiness of vinegar.
Pork Vindaloo gets its flavour from popular Indian spices like cinnamon, cumin, turmeric, cloves, Kashmiri pepper, etc. And then, the tangy flavour of vinegar on the boneless pork is something that will stick on your tongue for days.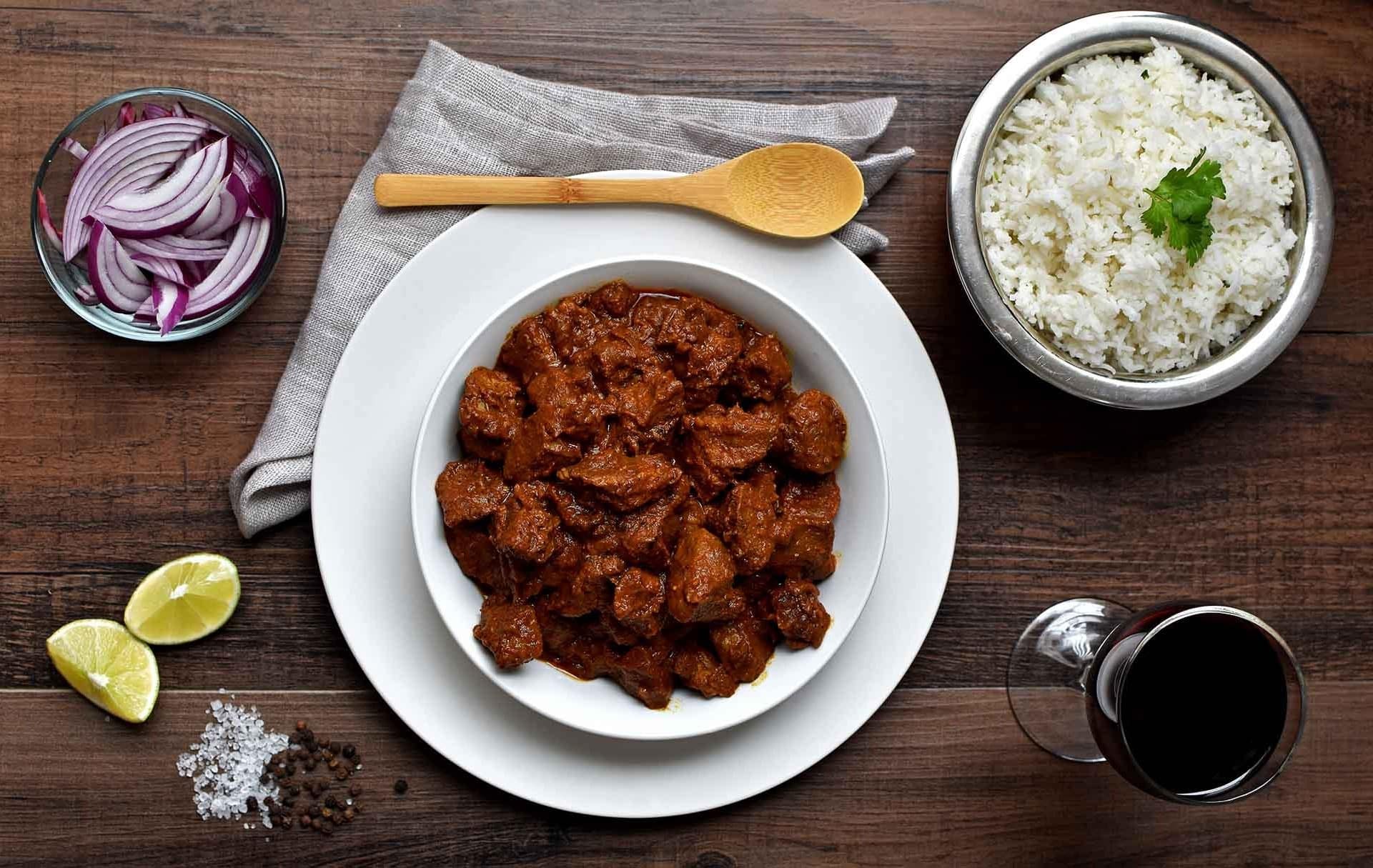 Prawn Curry
Seafood and dishes are the best things that you can try  while you are on a trip to any beach city across India. However, when in Goa, seafood is made into assorted dishes and are served at a large number of eateries and food joints all across the city. Among the top preferred, prawn curry is one of the best street foods in Goa. With slight golden-ish and a reddish tinge on medium-sized prawn, Goan prawn curry is very popular among most of the visitors and tourists, especially for its delicious gravy.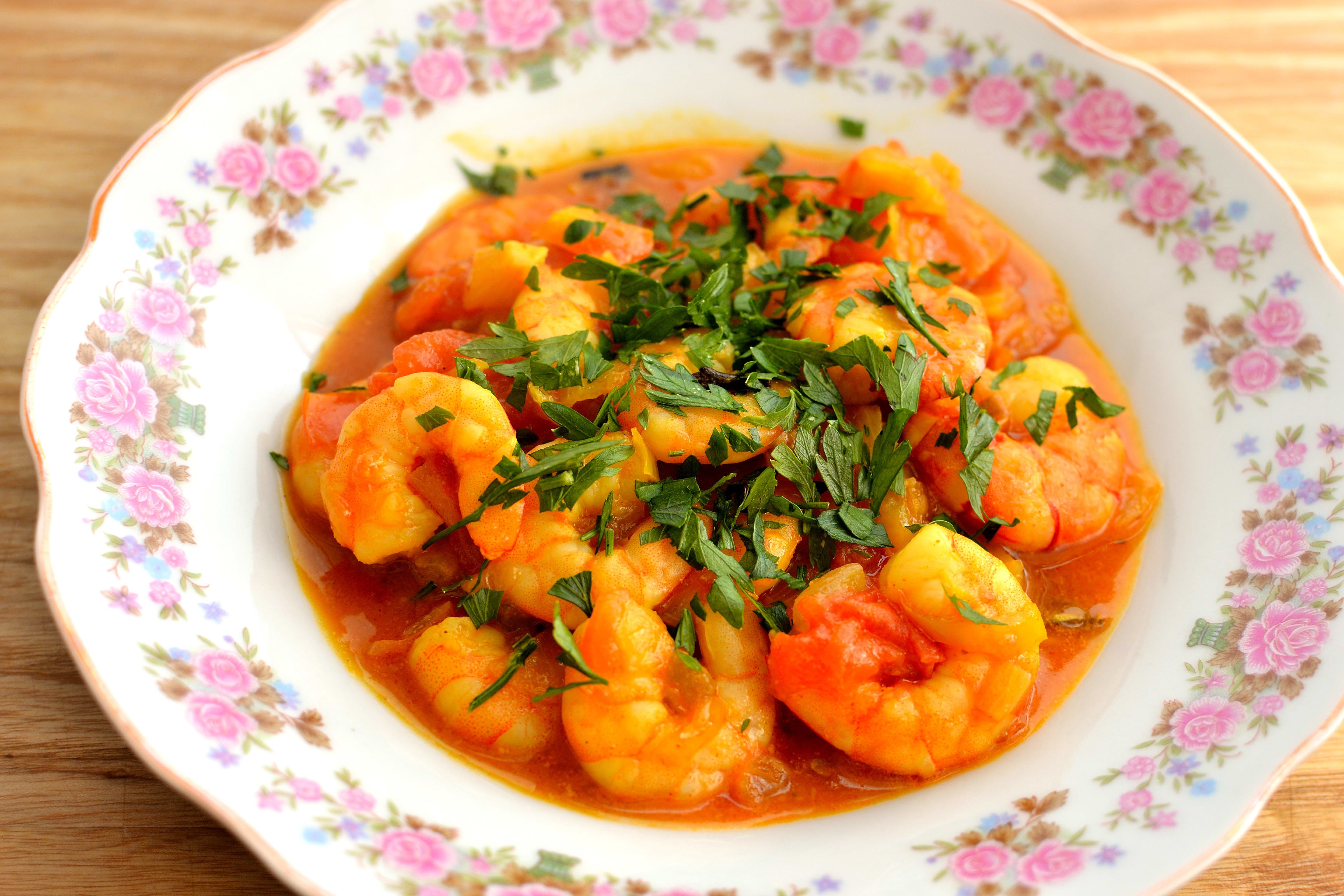 The preparation of prawn curry involves a different set of spices than what is needed in Pork Vindaloo. Prawn curry sources its redness from tomato, red chilly powder, etc. Apart from these, other spices like turmeric, coriander powder, garam masala, ginger and garlic paste, and cumin are used  And to top it all, sprinkling chopped coriander leaves add to the spicy look.
Rice Poori
Forget the traditional wheat pooris, Goa has its own flavours. If you ever visit the place, you will see that rice pooris are one of the hottest street food in Goa. The special thing about these pooris is that they are crispier from the outside and softer from inside.
Rice pooris being tastier than normal pooris, they become even more awesome when you savour it with things like Prawn Curry or Pork Vindaloo.
Goan Nevri
If you love Nevri, you will love to be in Goa. The city has its own flavours when it comes to this dish. This is the reason why Goan Nevri is one of the most popular street food in Goa. This item is prepared and sold along with all the major food joints, with the main focus being on the festivals like Diwali and Ganesh Chaturthi.
Goan Nevri isn't very difficult to prepare. Flour, butter, grated coconut, sugar, poppy seeds, green cardamom and almonds are all that you would need.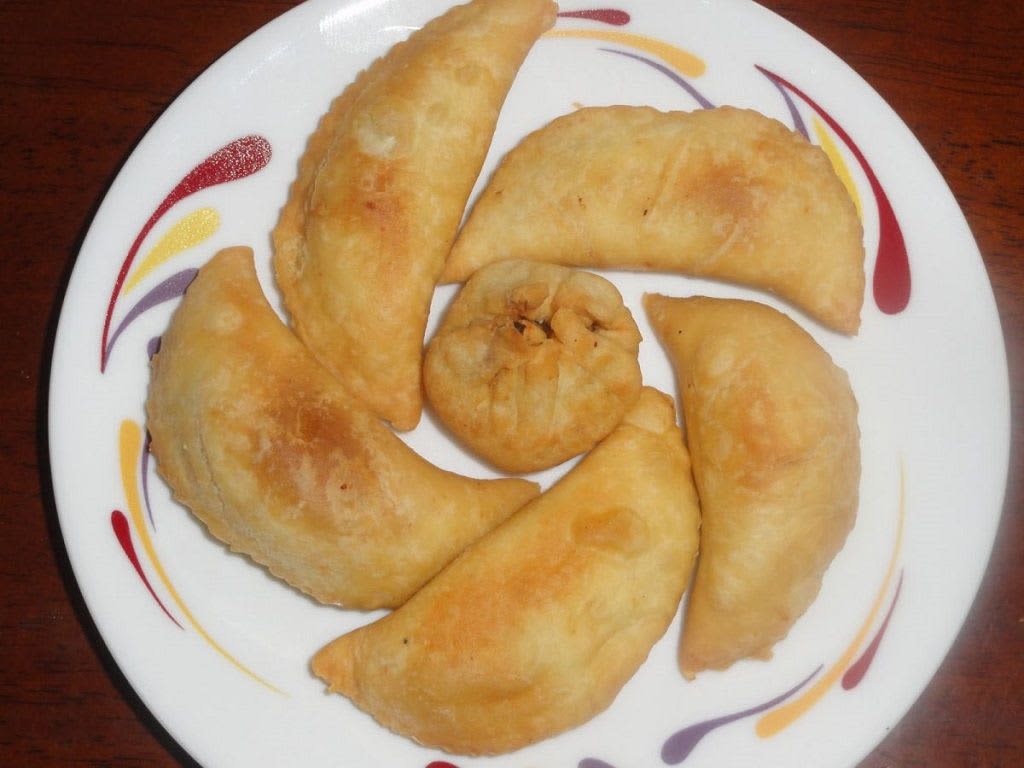 Beetroot Samosa
Samosas are popular in almost all parts of India. Almost all of us have our childhood memories when we used to love having potato samosas or samosas with similar stuffings. However, one of the hottest street food in Goa includes samosas with beetroot stuffing. Now, this is something different to what we have been accustomed to seeing.
Needless to say, how good the samosa would taste along with all the goodness of beetroot. So on your next visit to the beach city, be sure to taste one.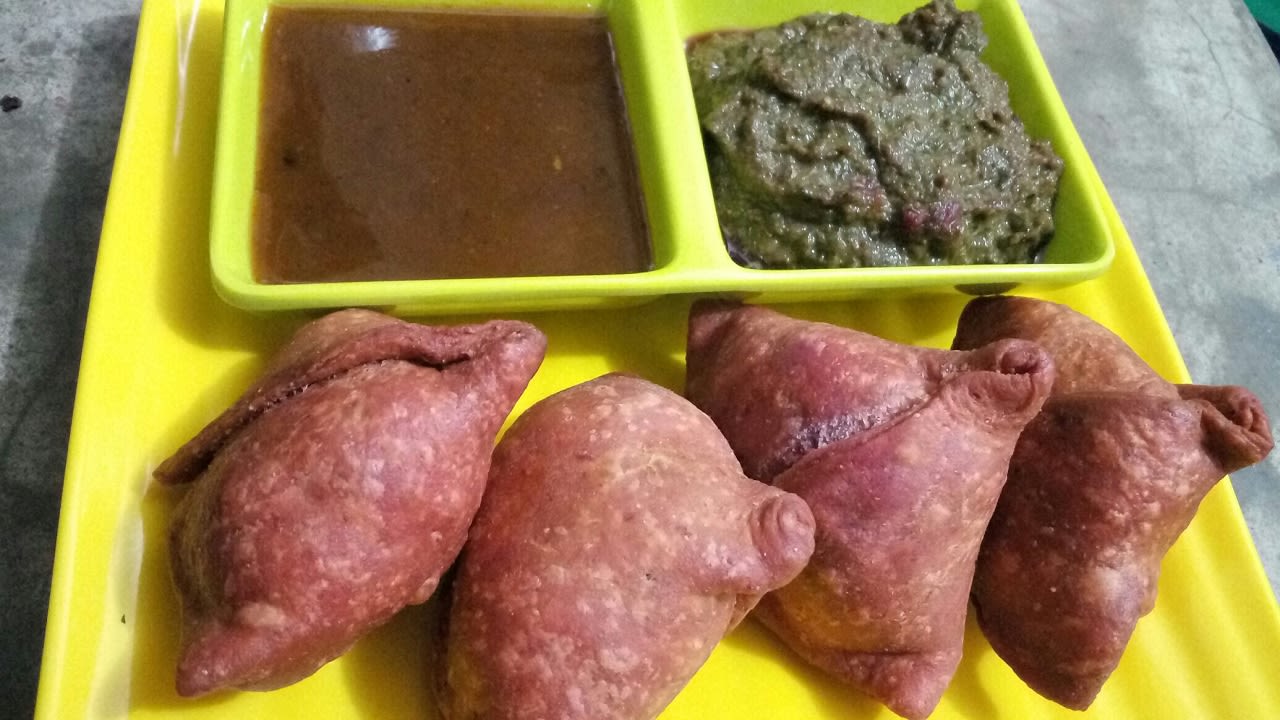 Rava Fried Fish
A visit to any city at the bank of a sea is never complete without a platter of fried fish. And while you are in Goa, you will feel the taste of such dishes have a new tinge and flavour to it. And undoubtedly, this is one of the best street food in Goa.
Goan Rava Fried Fish is stuffed with exotic Indian spices like ginger, garlic, turmeric and red chillies. Plus, the way it is fried till golden or light brown makes it crispy and mouthwatering. Hence, do visit any of the food joints near the sea beach for a ravishing platter of Goan Rava fried fish.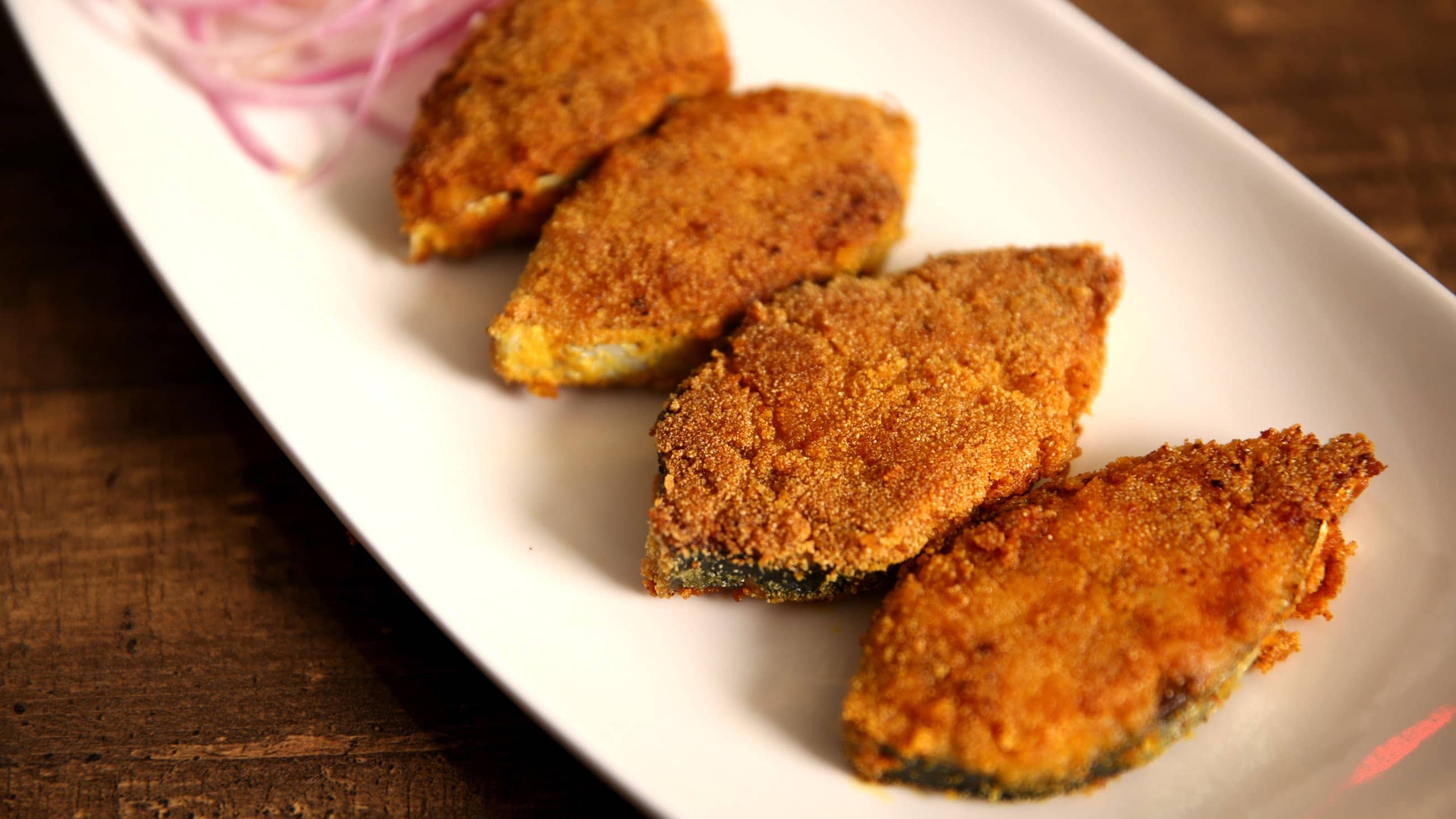 Pork Sorpotel
This is another pork dish on the block. Goa is so popular for pork dishes, isn't it? A bowl full of Pork Sorpotel is one of the most popular street food in Goa, especially during the winter and Christmas season. It is prepared in every second house in Goa, plus in most of the street food joints for the tourists.
Pork Sorpotel looks spicy and tasty. It is prepared with spices like Kashmiri dried red chillies, ginger, garlic, cumin seeds, cinnamon sticks and coconut vinegar (for its tangy flavour). The sorpotel is then cooked once and is preserved for days by heating for 20 minutes a day. This dish is like wine, the older, the better.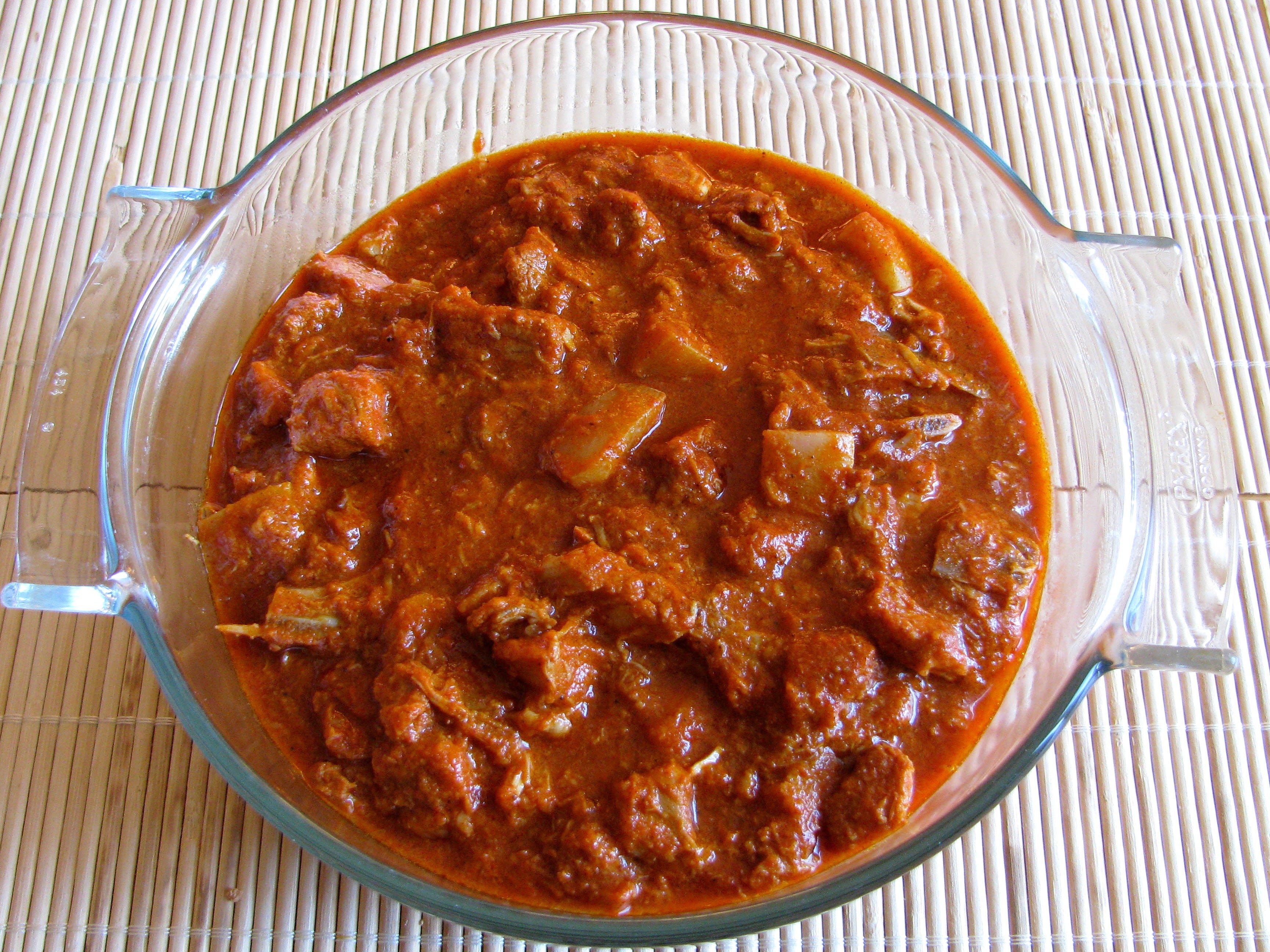 Goan Saraswat Meal
The Goan Saraswat meal is a popular street food in Goa and should be one of the first things that you should try if you are in this city. The Saraswat meal includes some delicious dishes like Kismoor, Sukké and Fish Hooman. The Goan Saraswat Meal includes dishes made from prawn and fish and are cooked in thick gravy of red chilli, tamarind and coconut.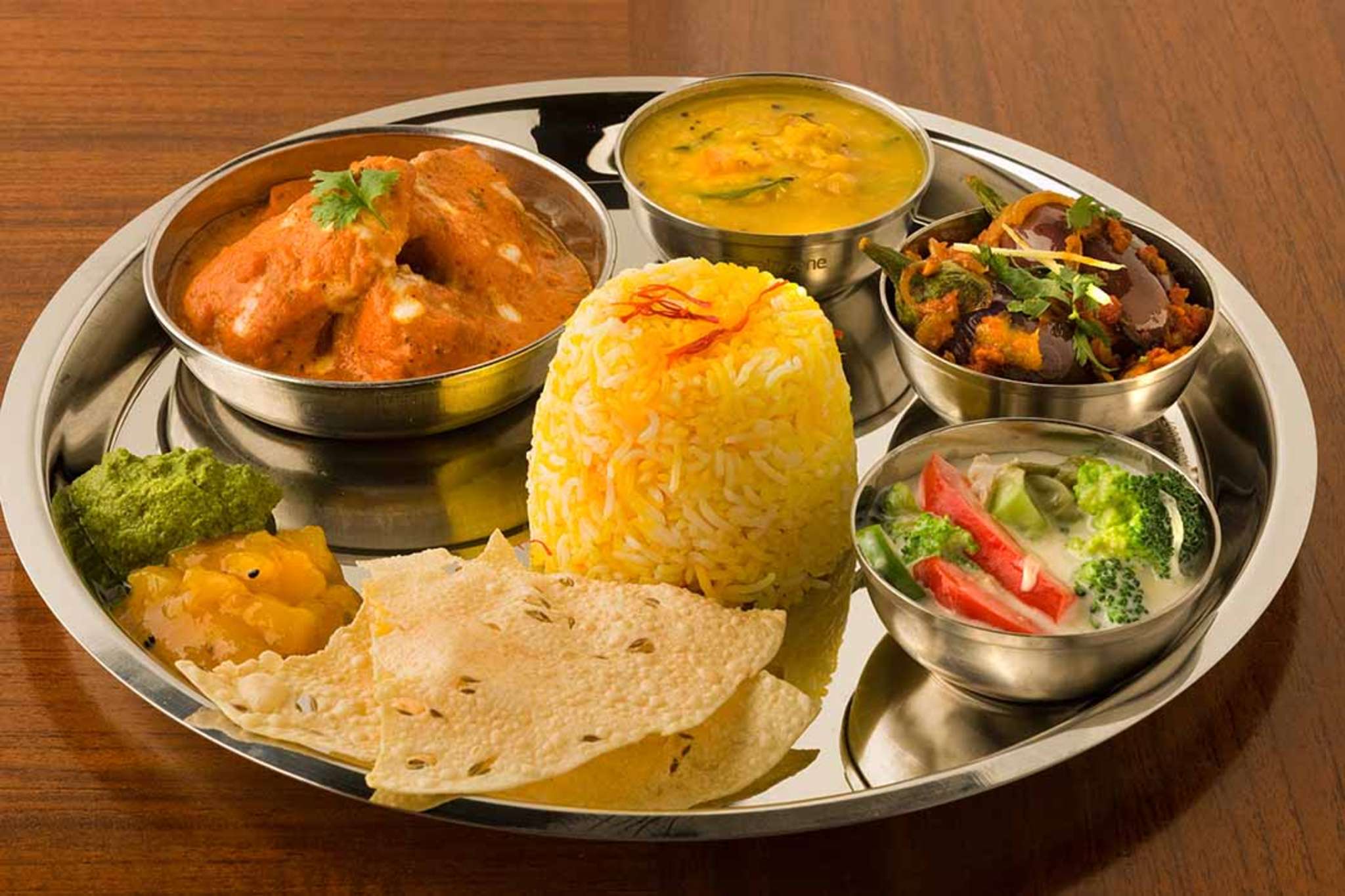 Top places to visit for the best street foods in Goa
Now, since you know about most of the popular street foods in Goa, let's talk some popular street food joints and stalls in Goa, where you will get the best taste of everything that has been the rich tradition of the city. Here is a list of the top places for the best street food in Goa.
Ravi's stall at Panjim Church Square
Ravi's stall is one of the most popular places where you can enjoy some great street food of Goa. Ras Omelette and Chicken Xacuti are the most popular items that you can enjoy here. A plate of Ras Omelette is smothered with finely chopped coriander leaves and onion.
Ravi's food stall is open from 7 PM every evening till 2 AM after midnight. So, you can savour the delicious taste at any time of the evening.
Costa Fast Food at St. Cruz
Costa is one of the most popular food stalls at St. Cruz if you want to get a taste of the best street food in Goa. The stall is adjacent to the church boundary of St. Cruz. It is popular for its cutlet pao, beef tongue roast and fish chops.
However, due to the popularity of Costa fast food, it has a minimum waiting time of 15 minutes. It is also a popular hangout and meeting spot for most of the locals and youth.
D'Silva's fast Food at Miramar
D'Silva's fast food stall is located at the beach of Miramar. It is extremely popular in the area and vicinity for its choris pav, and crispy beef and chicken cutlets. It also serves Rava fried fish with the authentic Goan taste and flavour.
However, since this place is situated at a beach, it is crowded most of the time. So if you are here, you have to take out a little bit of time from your touring allocation and indulge in the lovely conversation with the locals and fellow tourists, along with the lip-smacking food.
Chaat Stalls at Miramar
Along with D'Silva's fast food stall, there are some more stalls located adjacent to each other at the Miramar beach. It is located near the roundabout at the head of DB road. The cluster of roadside stalls is known for their popular street food in Goa. The widely-appreciated dishes here are Pav bhaji, Shev Puri, Ragda Tikki, Shawarma, etc.
Not only this, at the stall number 20 of this cluster, you will find an old man who has been running a puchka and pani puri stall since decades and is a true crowd puller of that region.
Haji Ali's Shawarma near Caculo Mall
Though it is a full-fledged restaurant, the takeaway counter of Haji Ali food joint is very popular for its wonderful street food in Goa among the locals and tourists. It has built itself a reputation for making the best Shawarma in the area. The takeaway counter has two grilles, one for the regular marinated chicken and one for the spicier marinade.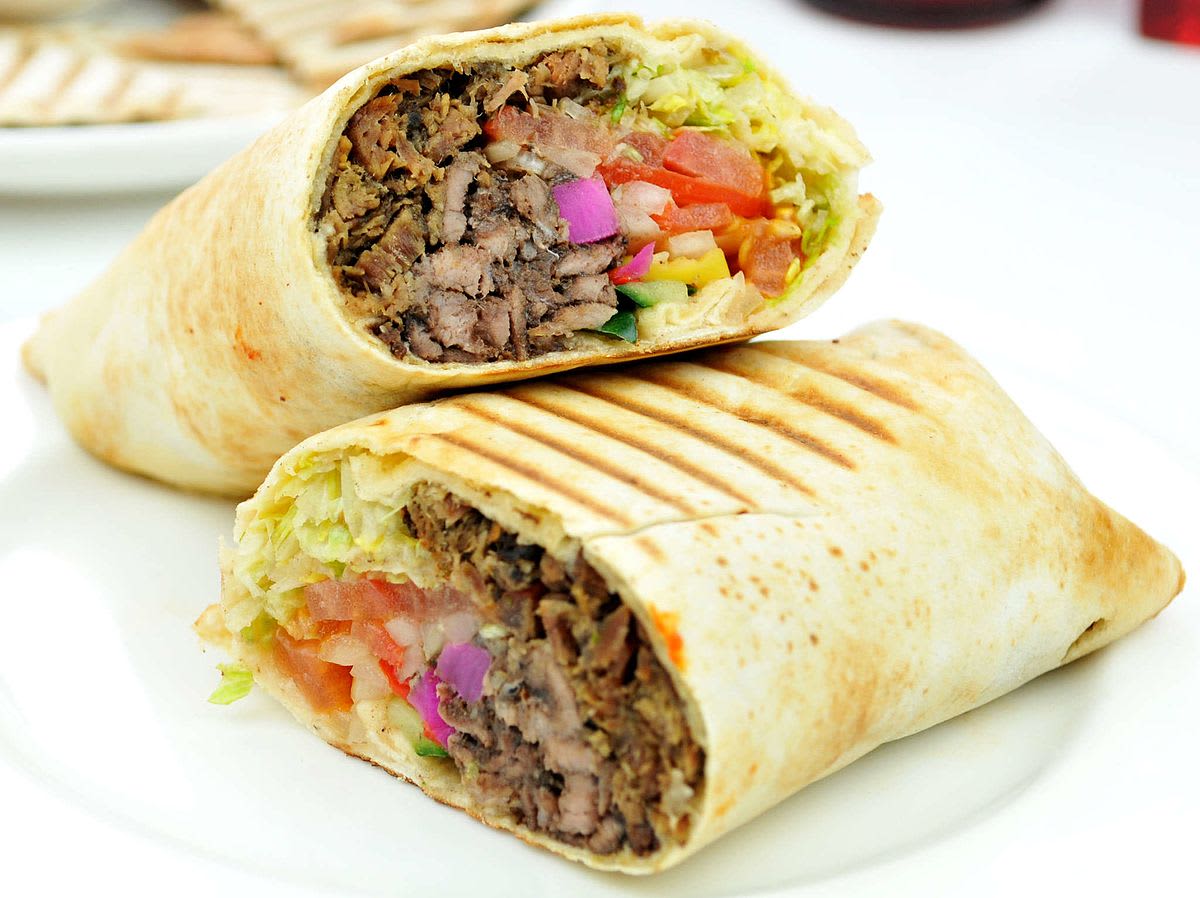 This place is a common hangout place for the local youngsters and other residents of Goa along with the tourists.
KK Lovely Frankies at Cazanalem
The best street food in Goa lies far away from the fine-dine and food stall chains. Near the Rosary Church, there is a small food stall run by a 50-year-old man and his son. The stall is famous for its wonderful frankies, which are arguably the best among any street food stall in Goa.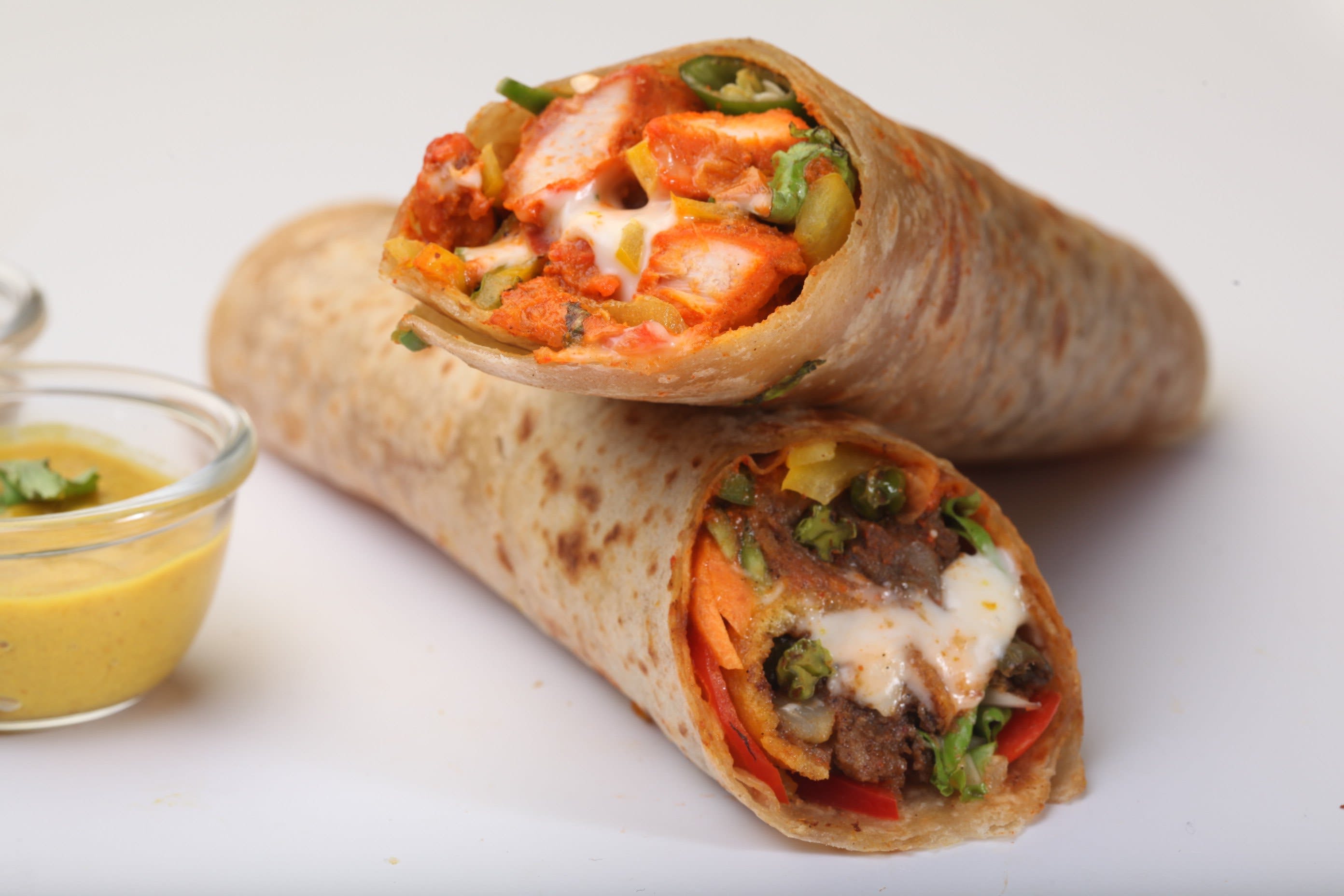 KK Lovely Frankies is open on evenings and is one of the most affordable food stall in the entire area. You can enjoy Jumbo Frankies with Eggs and Mayo at a very pocket-friendly price.
Sundha Bhel Puri at Vasco da Gama
Bhel Puri is one of the most popular street food in Goa. When you are in the city for a holiday at the beach, you can even indulge in some authentic street foods like Bhel Puri too, and not only the spicy curry and grilles. Sundha Bhel Puri Centre is one of the go-to places if you think you are short of a lot of cash but yet hungry.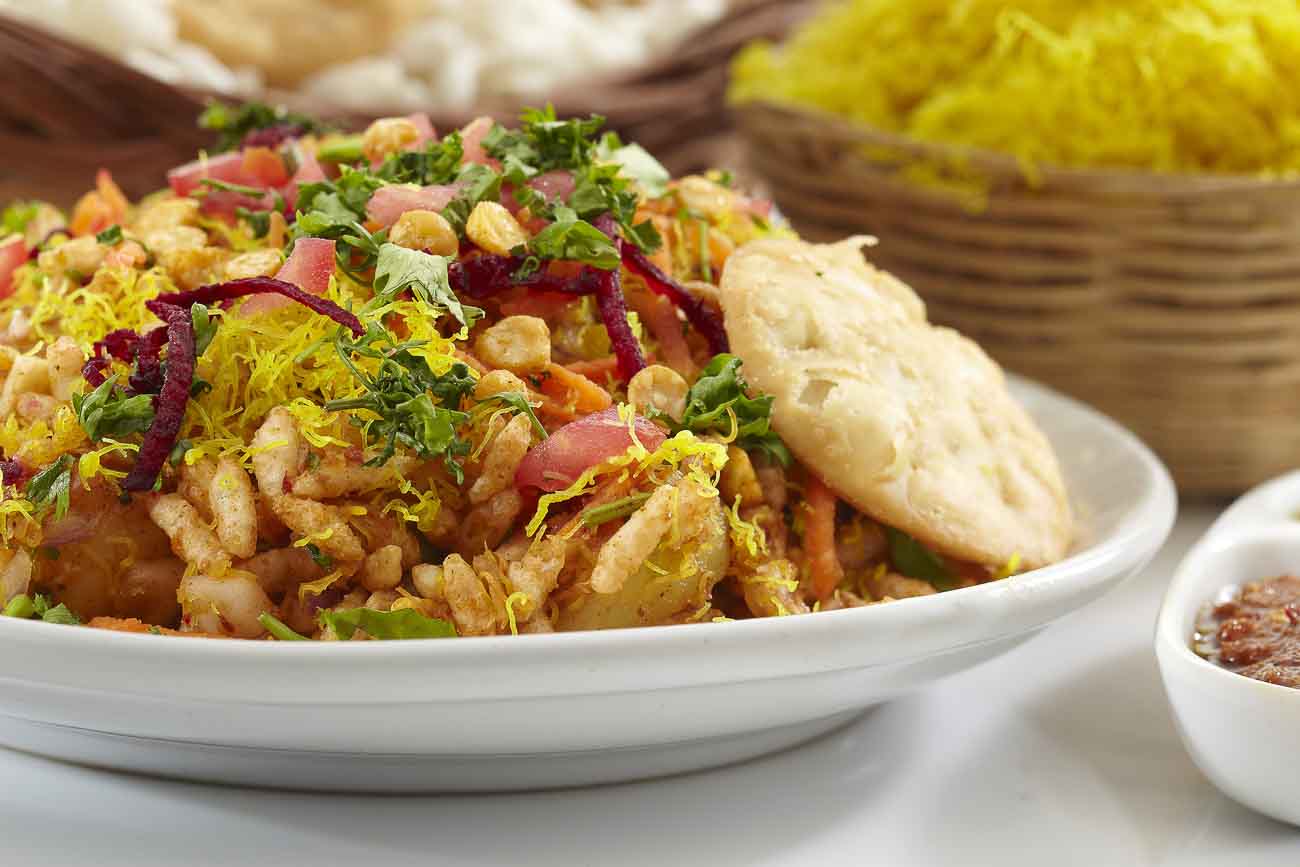 Sundha Bhel Puri Centre is decently hygienic and will not give you many reasons to complain about. Butter Pav Bhaji is one of the specialties of this stall.
Alankar Theatre Street Food at Mapusa
So now, many people have a fixed taste and prefer sticking to any specific kind of dish. And for some reasons, you will find the majority of people loving Chinese food. For those people, there is no reason to worry. Chinese dishes are also one of the most popular street food in Goa and Alankar Theatre Street Food is a specialist in it.
There are more than half a dozen small stalls that are popular for Chinese, Tandoori and Goan dishes. This chain of stalls also make this place one of the most buzzing corners of the street.
The Cutlet Bread from Betalbatim
If you think that Miramar is the only place where you can enjoy the authentic taste of pav bhaji and cutlet bread, you might have to think again. At Betalbatim in Margao, you will find a small food eatery just 100 metres away from Da Tita Italian restaurant. The small food stall is popular for its Chicken cutlet bread and deep fried beef cutlet. And trust me on this, besides the luxurious Riviera In Goa, cutlet bread is the second most popular thing in Miramar.
The prices at which these popular street foods in Goa are offered in the stall are mind-boggling and very much affordable.
The Goan Food Truck
One of the latest additions to the popular street food in Goa scene is the Goan Food Truck. It is quite a very popular joint among the locals and the tourists. The widely preferred dishes at this food stall are pork chops, sausage bread and beef cutlet bread, which is served with salad, sauce and mayo.
Had enough street foods in Goa? Time to get romantic now.
Apart from the delicious street food, Goa is also popular for its romantic scenes. If you are on a tour as a couple, you can experience the best food and love with romantic restaurants in Goa. So here are some of the most popular spots you can look into.
Vegas in Deltan Suites
If you are in Goa for a romantic trip with your girlfriend/boyfriend or spouse, the Vegas in Deltan Suites is made for you. It offers a private space to couples where they can spend some time while having some of the most flavourful 4-course meals as combos at the most affordable prices. It definitely accounts for one of the most romantic restaurants in Goa.
Chilli N Spice in Hotel Fidelgo
Apart from being one of the most popular romantic restaurants in Goa, Chilli N Spice is also known for its wonderful array of buffet counters, which serve delicious breakfast, lunch and dinner. It offers its customers a wide range of dishes and flavours, including Asian, Oriental, European and Continental. This restaurant is located in Central Panjim.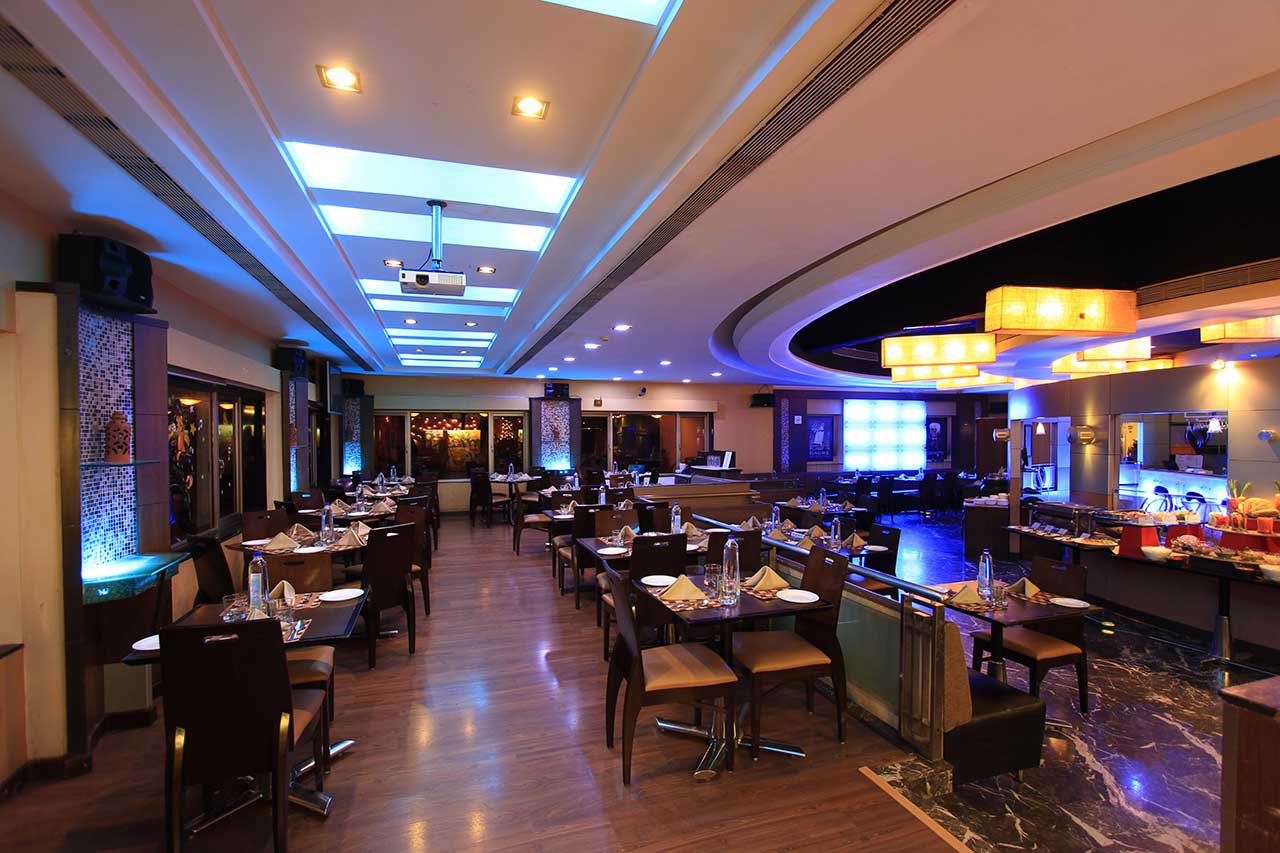 Club Beach in Leela Hotels
The Club Beach in Leela Hotels is best known for its ambiance and the luxurious service when it comes to romantic places. Be it for breakfast or lunch, you can savour the ambiance and food in this place most of the time. So if you are in Goa with your partner, visit this restaurant for a flavourful 3-course meal and some special moment together.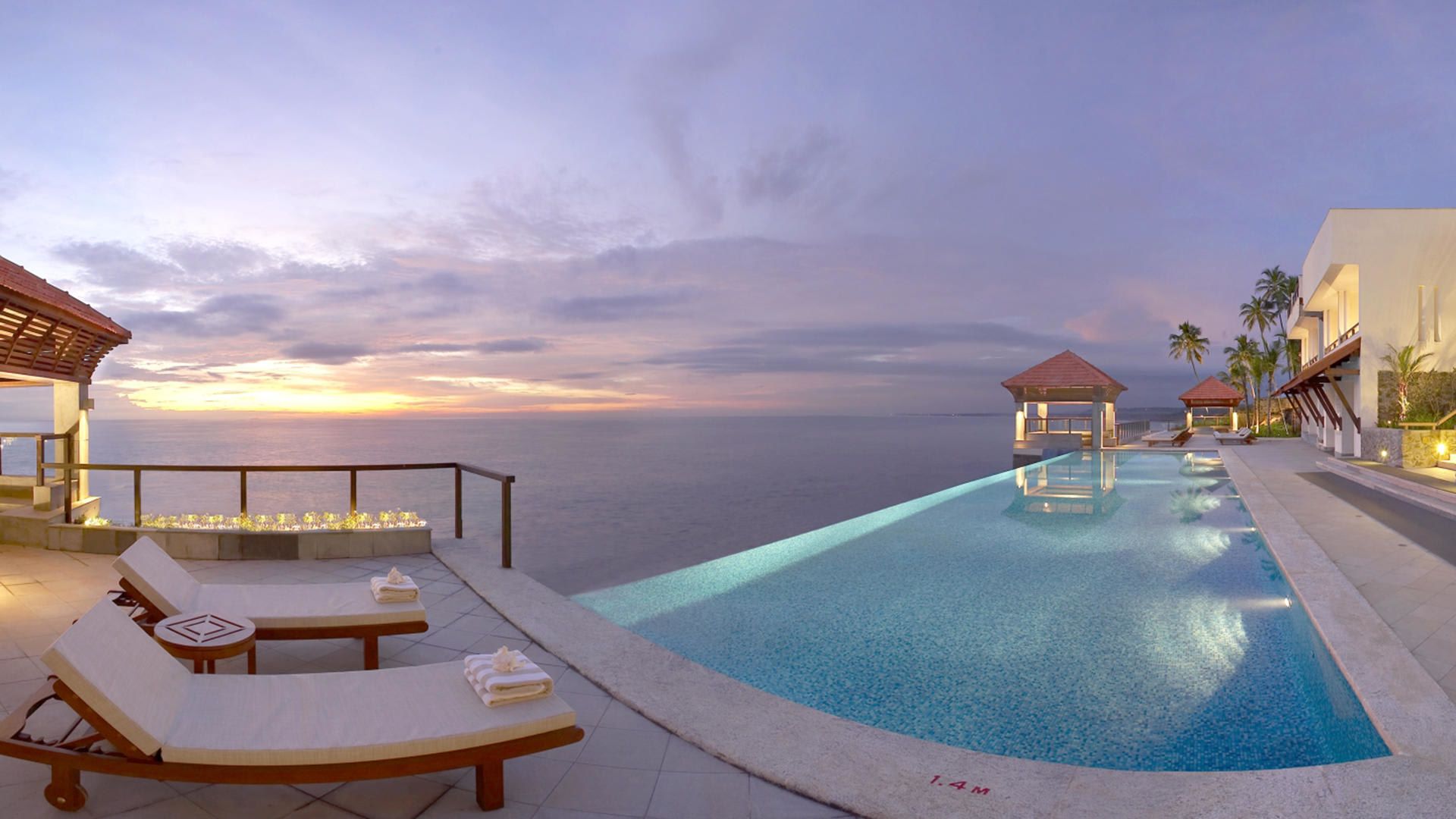 Candlelight dinner in Goa
If you are done with the beaches and street food in Goa, you can indulge in visiting some of the most exotic and spectacular restaurants to have candlelight dinner in Goa. Being the finest tourist place in India, you will not be disappointed in this regards too.
The Tuscany Gardens
If you have visited Candolim in Goa, you should visit the Tuscany Garden restaurants, which is a cafe-themed restaurant. The restaurant is open in the evening hours from 4PM to 11PM. So you can imagine that this place is best-suited for candlelight dinner for couples and lovebirds. It serves authentic Italian food and is known for its special Pina Colada cocktail.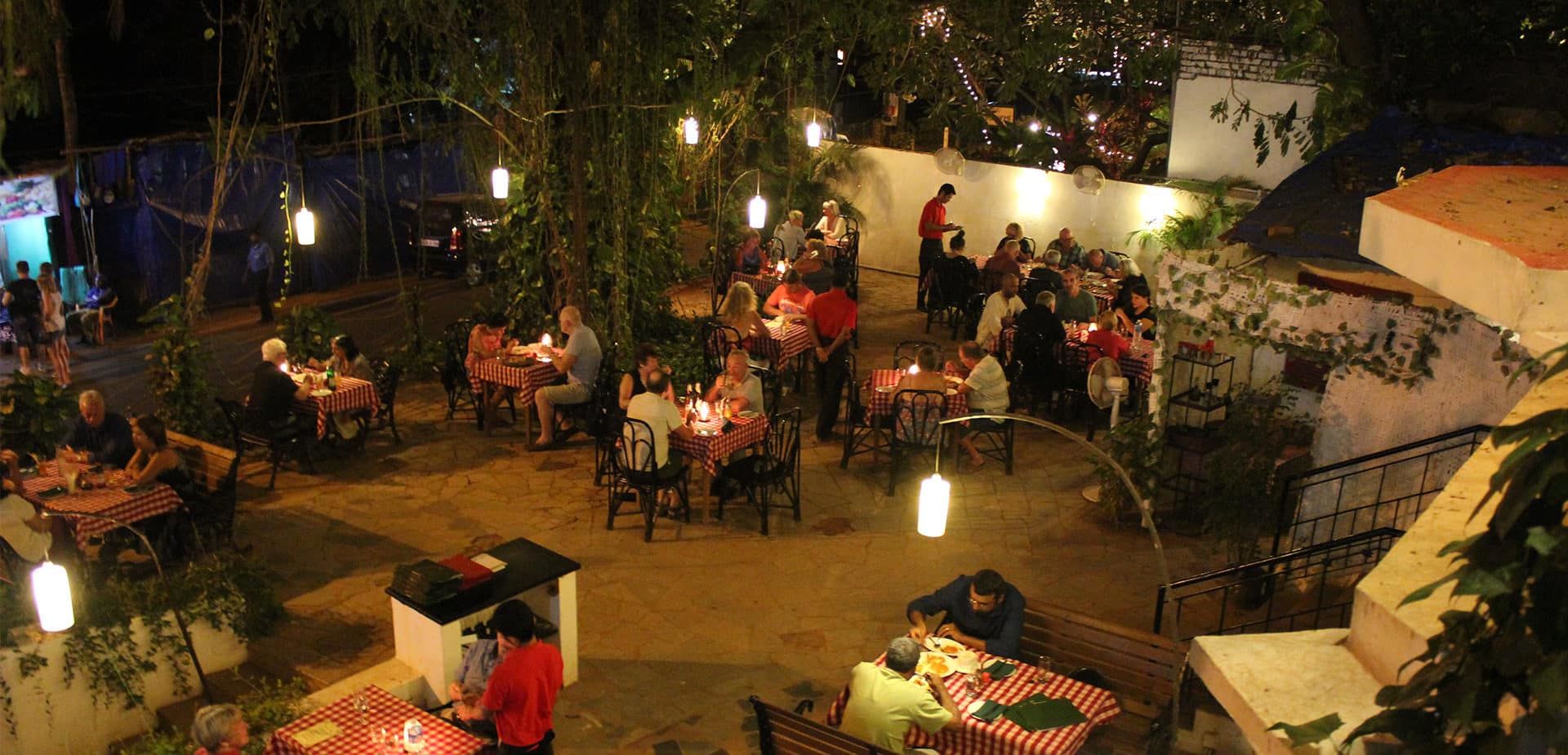 The Reverie
The Reverie is like a dream for many couples. Yes! Such is the ambiance. With a poolside view, this place is one of the best restaurants for a candlelight dinner in Goa. Though the budget of this restaurant is a little on the higher side, it is worth every penny charged. Mushroom Risotto, Tiramisu, etc. are the best items you can savour here.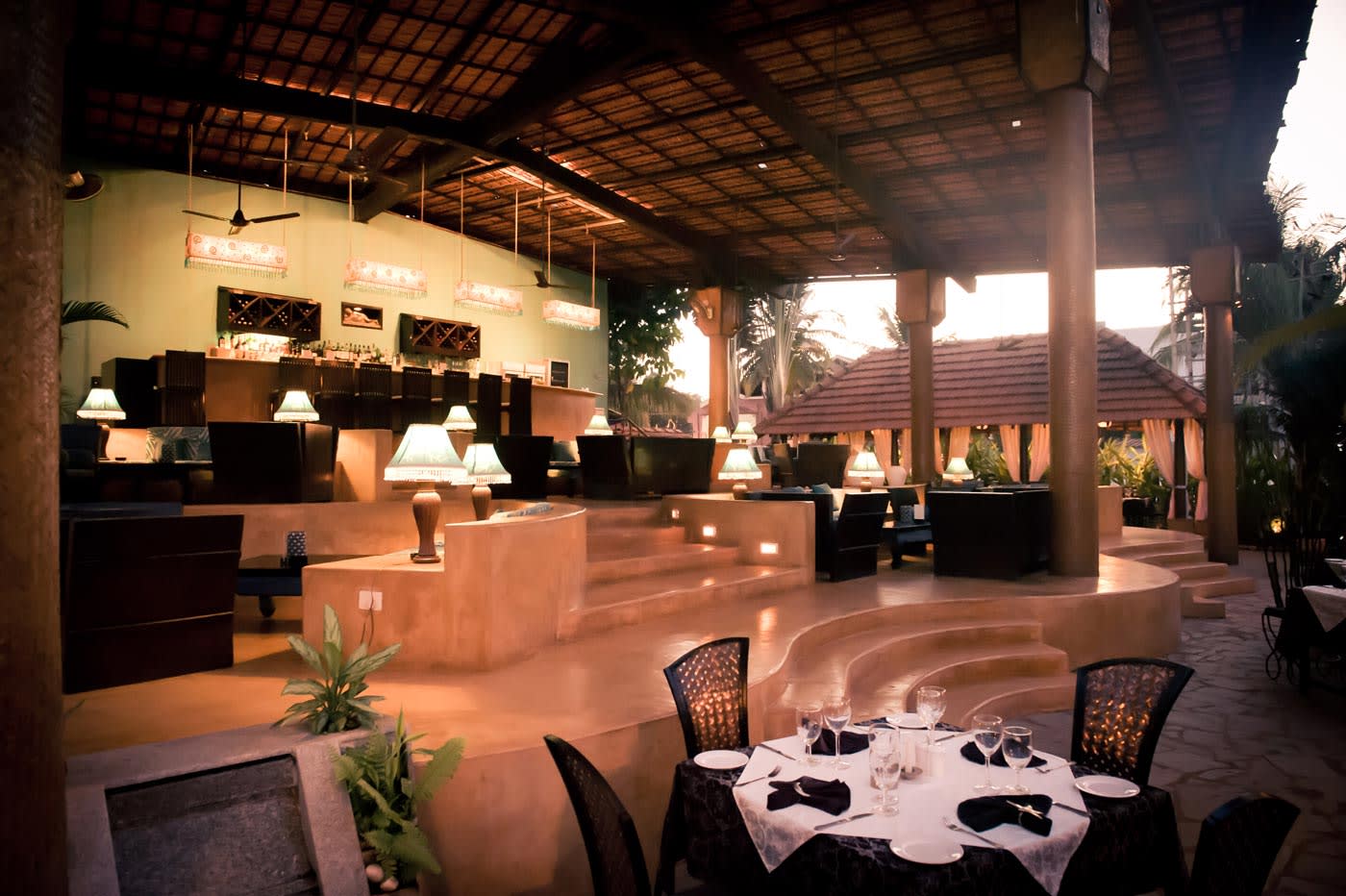 The Antares
The Antares is located by the seashore at Vagator and is a great place for a romantic candlelight dinner in Goa. For dinner, you can try come of the most popular dishes here, like Mojito, Risotto, Bruschetta, and Calamari. The candlelight dinner is accompanied by live music and a chance to witness the sunset over the sea. Also, having a meal in this restaurant won't cost you a fortune.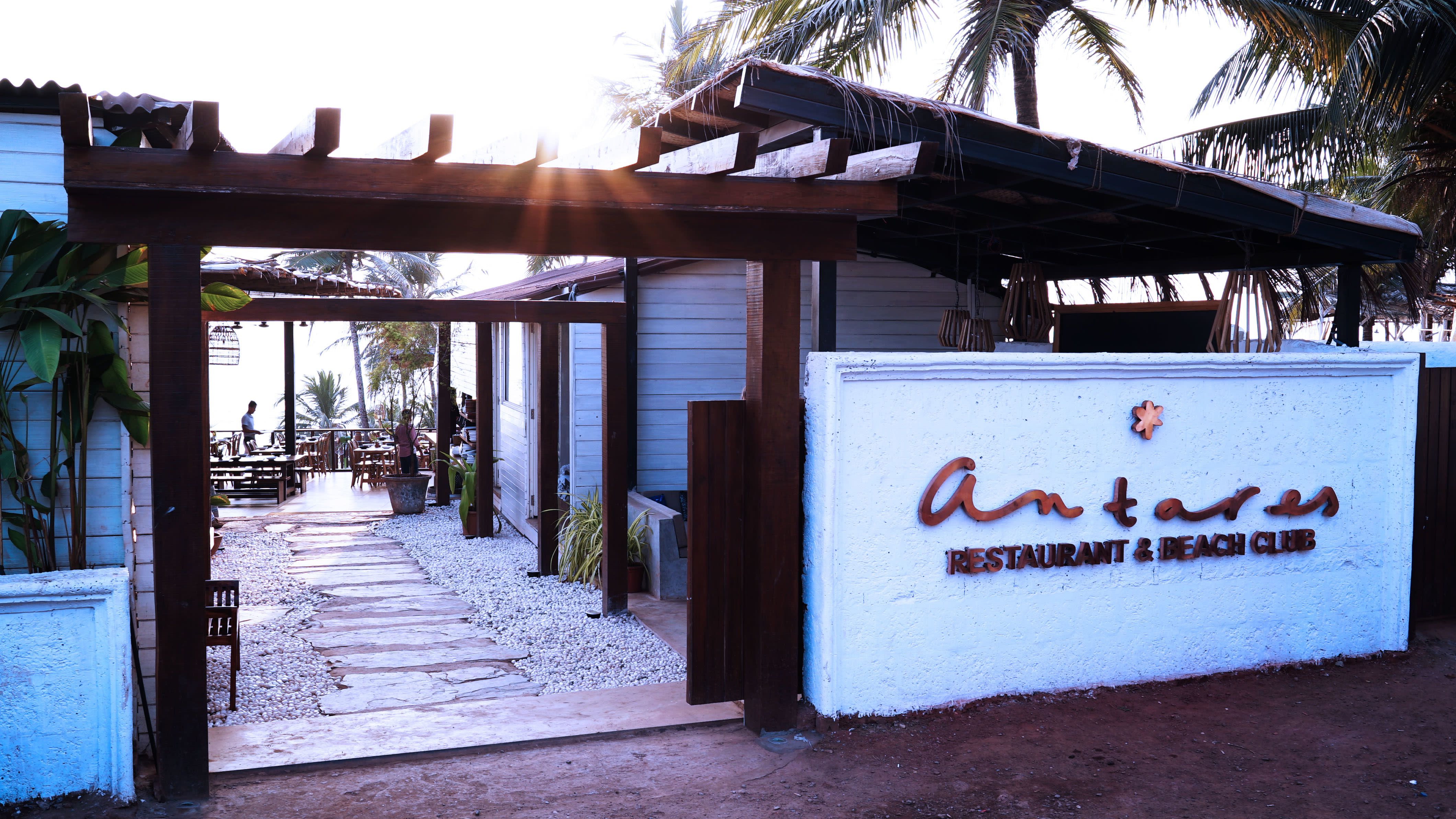 The Chocolate Room
The Chocolate Room is slightly different than what the name suggests. However, it is still a paradise for chocolate lovers and the couples who savour desserts. It is slightly different from the other restaurants in the list and is open until 2AM after midnight. Waffles, Hot Chocolate, Pizzas and Nachos are some of the popular dishes to choose here. But apart from this, you will find a place for a heavy meal as well.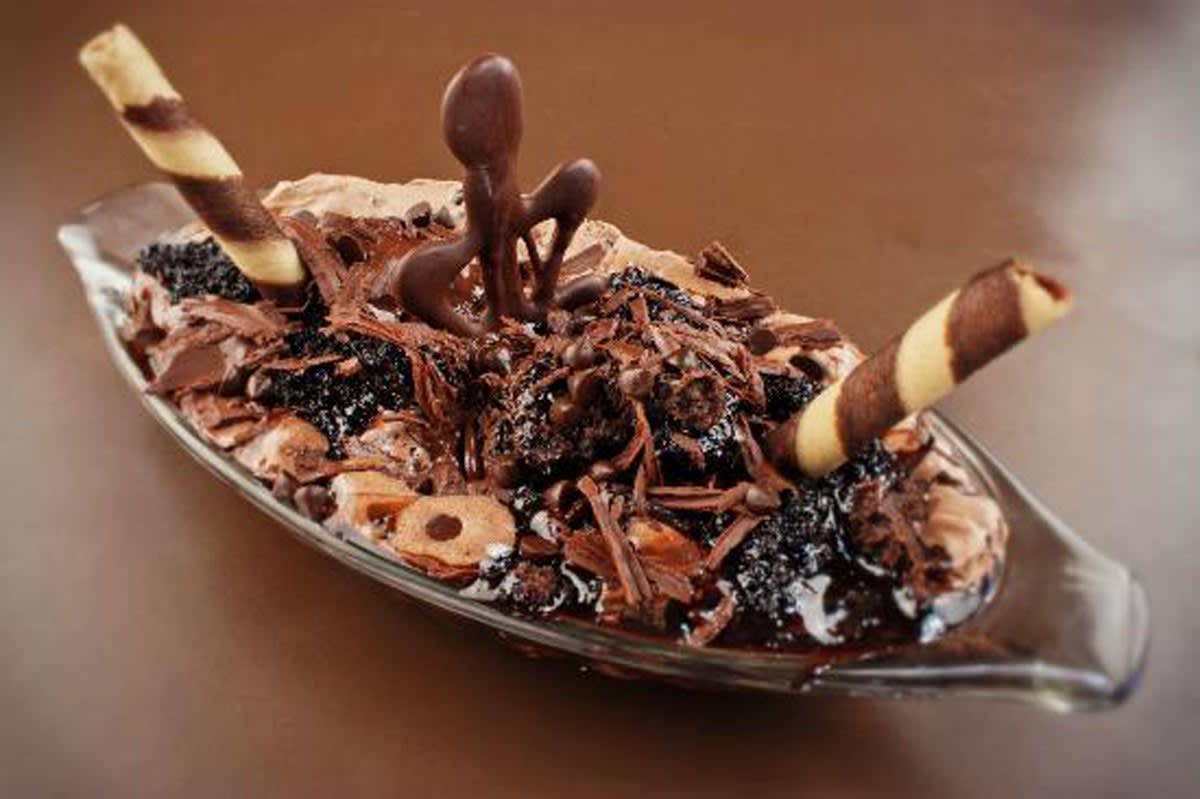 But one can barely forget the Nightlife in Goa
Once you are done and dusted with the beaches, romantic restaurants and street food in Goa, you have to admit that the place also brings one of the best nightlife around the country. So, with nightlife in question, there are come of the best places to experience the amazing Goan nightlife. These places bring up the true face of the city and prove that Goa is more than just heavily crowded beaches.
As we have talked about the amazing street food in Goa and the popular places for having a romantic candlelight dinner, knowing more about the nightlife in Goa will open up a new dimension and will come in extremely handy when we visit Goa the next time around.
If you have watched the movie Dil Chahta Hai, you will know about all the aspects of Goa, starting from food, culture, livelihood and yes, the nightlife. It is as astonishing as any you would see in the country. Starting from unlimited music, drinks to dance, Goa comes to life with its amazing nights. And not to forget, the Ladies Casino Fun At Deltin Jaqk.
You can also throw a party on a yacht with food and drinks at the Divar island, witnessing the serene Arabian sea. This package includes a good one hour cruise in the deep sea with music, something to munch on and  beverage for up to 20 people.
However, the moment you reach the shores of Goa, you cannot miss the street food. Imagine how good it would be to have a lip-smacking meal at the nearest food joint which will get your stay at Goa have a wonderful start.
There are a lot more things to do in Goa than just having street foods, visiting romantic restaurants and chilling on a beach. What matters is, when and with whom you are visiting Goa.
Tags
Comments