Channel Engagement & Rewards Program – Simplified…get out of excel headaches
3 Min Read | For many companies, channel performance is integral to their revenue and overall success. Which is why it's best practice to incentivize your partner's indirect channel sales with a rewards program.…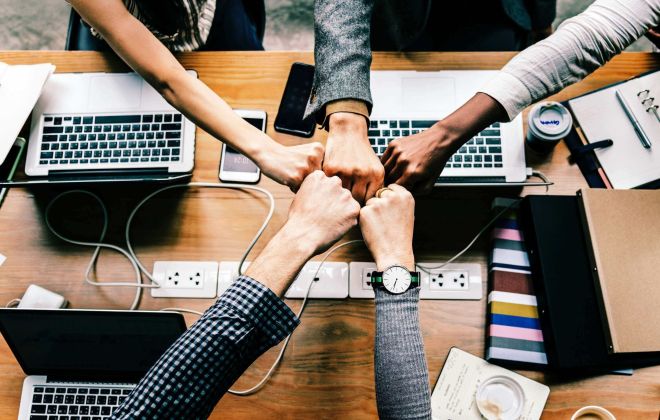 3
Min Read |
For many companies, channel performance is integral to their revenue and overall success. Which is why it's best practice to incentivize your partner's indirect channel sales with a rewards program. However, developing and managing a rewards program can be a daunting task. If you're still manually keeping track of your channel rewards program, we're here to tell you — there's a better way! When it comes to rewards programs, manual organization and spreadsheets are the stone age. If you're not outsourcing your performance-based rewards program
, you're losing out on invaluable channel engagement. Not too mention, causing unnecessary headaches for your staff.
It's no surprise that channel engagement is the foundation to successful rewards and incentive program. but how do you create and implement a program that both motivates and engages users? Let's discuss why you need to utilize a digital rewards program, and how it can amplify your reach, while also accelerating partner growth
Why You Need to Automate
Keeping track of channel participants, sales figures, and vendors partnerships can be a nightmare. If your company is manually managing your channel sales rewards program, it's time to step into the 21st century. A manual program is not sustainable as you and your channel partnerships grow. There are many unseen costs of an in-house rewards program, such as; time spent coordinating logistics, upfront inventory purchase, and storage costs for physical products. Not too mention the challenges of distribution and the possibility of human error in manual reporting.
It's not easy to determine the right mix of motivators and rewards, based on value and effort within your channels. So why not take the plunge and implement a digital rewards program? Using an interactive platform will immediately increase your channel engagement and free up your staff's time.
Rewards Program, Made Easy
Channel engagement occurs within complex ecosystems. Every ecosystem varies by industry, vertical, product/service offered, brand, and even consumer demographic. Utilizing a digital rewards program will significantly improve your cross-channel dynamics and break down barriers to communication. Consistent interactions with sales partners increase channel engagement. Digital rewards programs provide functionalities that make communication simple.
An automated platform controls every aspect of your rewards program; reward calculation, data management, and program collateral. Users are effortlessly guided on the path to success, with easy-to-understand and attainable goals. XOXOday's rewards program utilizes automated deliveries through sophisticated APIs. Upon reaching their sales target, users will be immediately rewarded. On top of all these features, most platforms also offer on-demand customer service teams, that do the hard work for you.
Evolving Incentives
Stagnant rewards programs that offer the same prizes or experiences will decrease channel engagement. No one is motivated to participate in a program that isn't new and exciting. Digital rewards platforms consistently evolve their incentives. Fully-functional interfaces encourage your partners to regularly check their progress and browse newly available prizes.
Your partners might even engage in friendly competition to achieve their goals, which further drives cross-channel engagement. Notification features keep your channel partners informed about their progress and new prize possibilities.
Your channel partners come from diverse backgrounds with different tastes, your rewards program should offer fresh options that reflect their unique interests.
The 'Splurge' Factor
If a channel partner is unlikely to purchase a product or experience for themselves, they will associate a higher value with that item. When there's a high perceived value, sales partners will work harder to obtain the prize. This is why 'splurge' rewards do well for sales targets. A digital rewards company researches and stays up on the experience trends. In turn, they offer luxury, high-value options to your channel partners, rewards that participants would never buy on their own, but are delighted to earn.
Utilize Analytics to boost Channel Engagement
Digital rewards platforms provide invaluable real-time performance data that will help you increase channel engagement. Dashboards offer digestible data that anyone can understand. This data allows you to analyze your rewards campaign ROI, effectiveness, and reach. Analytics is key to understanding your program performance and continuously improving channel engagement. Financial reporting shows you the actual costs of your rewards program.
Analytics provide insight on which incentives are most attractive, levels of channel engagement, and what methods are moving the needle.
Ready to make the switch to a digital rewards program?
The goal of channel partnerships is to work with high-quality sales teams and distribution networks that promote your brand and sell your product/service. Loyalty and long-lasting channel relationships can only be achieved with hard work and proper incentives. An interactive digital rewards program can foster beneficial and long-lasting partnerships within your channels.
The key to any rewards program is channel engagement. When you outsource to a professional platform, you get an easy-to-use, functional rewards program that will increase sales and channel engagement.
Tags