Love Guide: Top 10 Romantic Restaurants in Hyderabad!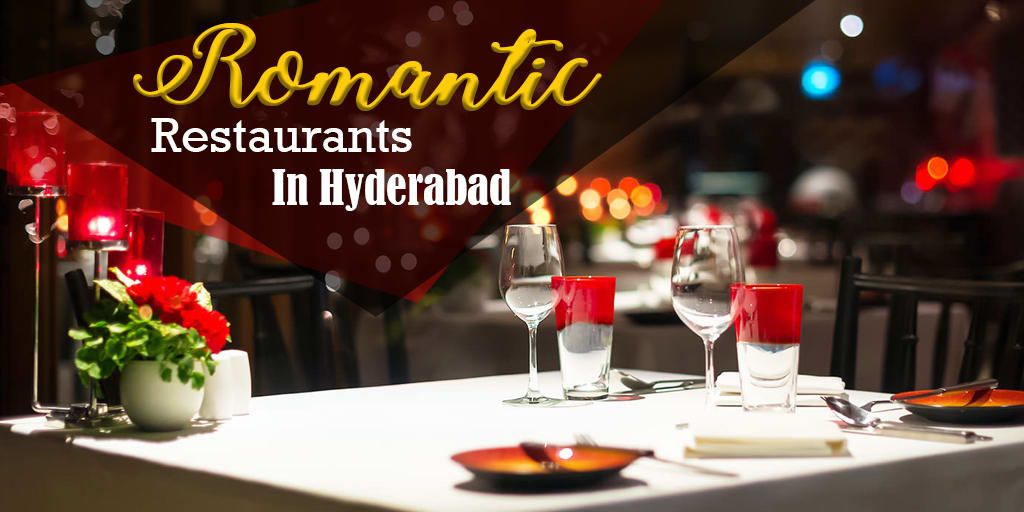 Hyderabad known for Tech, Google office and Biryani. Yet, amidst roadside cardamom tea with your beloved during lunch hours. Narrow lit alleys that are witness to young hidden love and of course, mouth watering Biryani on a romantic restaurants in Hyderabad that loves to love.
Whether you married for 30 years and can't stand your significant other's nagging or a couple fresh out of college on their third date, love has no reason.
We have a list of the best romantic restaurants in Hyderabad that set up the mood for love to blossom. Go, enjoy romantic cozy dates and check these off your list one by one.
10 Most Popular Romantic Restaurants in Hyderabad
Visit these popular romantic restaurants in Hyderabad,
Arena-Taj Deccan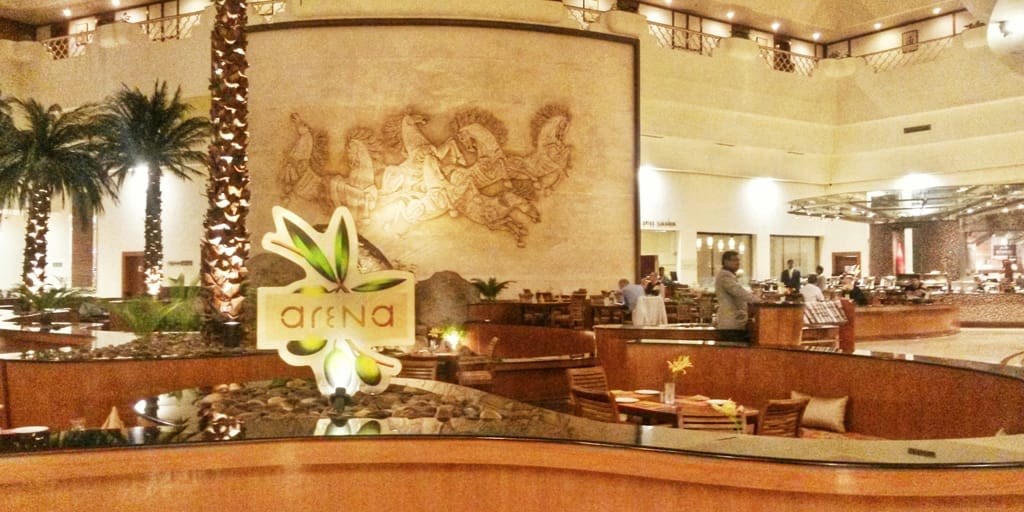 This global diner in Hyderabad serves a fine choice of dishes from over the world. It is the perfect setting for a quick breakfast, an intimate lunch or a romantic evening dinner. Whatever the time of the day, they have a dish from different corners of the world to suit your desires! From your most loved global food to dishes you may never have known about, Arena has it all!.
Located at the core of the hall, Arena-Taj Deccan is a 24-hour restaurant perfect for eating out on your birthdays and anniversaries. The eatery offers a huge buffet with live interactive cooking counters. This places also offers international cuisines for breakfast, lunch and dinner.
Celeste-Taj Falaknuma Palace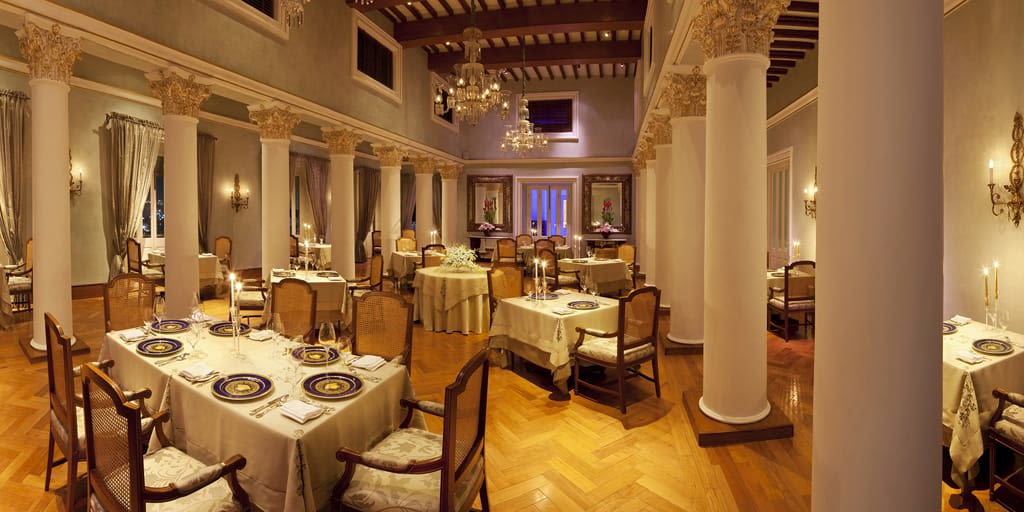 What does a lady want? Beautiful palace, riches and fine dining. Taj Falaknuma palace epitomizes 19th century magnificence. It is the place where the Nizam of Hyderabad lived.
Take your lovely lady out for a dinner at Celeste in the Taj Falaknuma Palace that offers a spectacular view of the city. Even the most firm food critics have praises for this all day dining restaurant. This romantic restaurant in Hyderabad also specializes in Italian and Mediterranean cuisine. Ingredients sourced from across the globe for the fine pizzas, pastas, antipasti and cutlets.
Holy Basil – Radisson Blu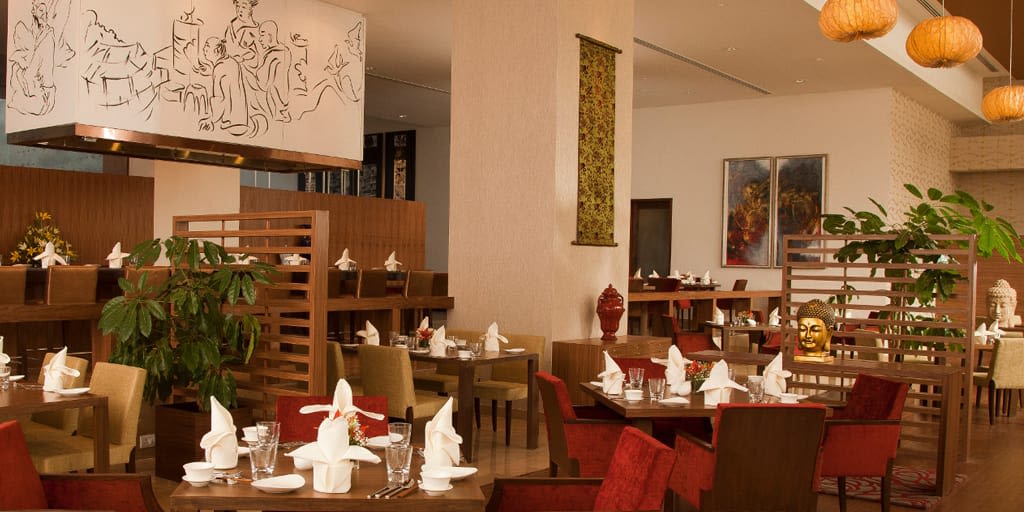 Ready to surprise her with something really exceptional?
Appreciate a variety of Pan-Asian food at this magnificent eatery. This restaurant situated on the entryway level Radisson Blu, Hyderabad. If you are on the hunt for your most loved Asian dish, regardless of whether from the Far East or Southern Asia, odds are Holy Basil has it even if the others don't. And boy they do it well here!
Thai noodles, soups and stir fries, to dim sum, live teppanyaki and sashimi are most favorite food served at these romantic restaurants in Hyderabad. This eatery features the uncomplicated, unadulterated flavours of each part of the world. As the name proposes, Holy Basil is the Holy Grail for admirers of Asian cooking.
Make a beeline for Holy Basil at Radisson Blu for a tasty 4-course (Yep, she will give you kisses afterwards) dinner set by culinary specialists. Your night would begin with a magnificent drink and a bundle of blooms as you feast by the poolside on a beautified table.
Make your nightlife in Hyderabad more unique with a bottle of sparkling wine and a flavorful cake. Also, you can even unwind with a nail trim and pedicure for couples. This could be the best birthday or anniversary present you can gift your bae.
Three Course Candlelight Dinner at Mekong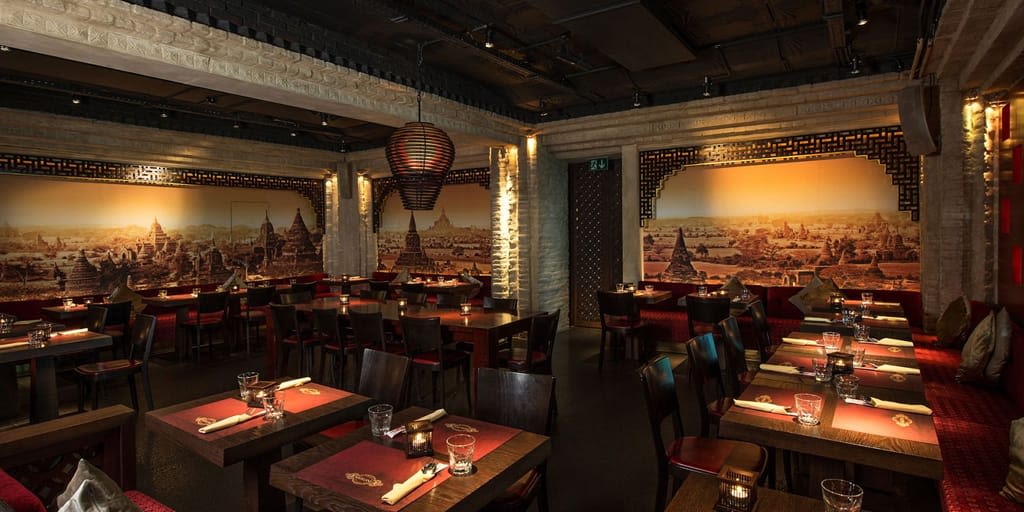 Stroll along the outlandish trail of the mighty river and experience the culinary enjoyments of seven nations! Enjoy the genuine flavors from phenom penn to pattaya before driving your taste buds to the Pacific with some colorful Asian cooking.
Mekong specializes in Japanese and South East Asian cooking. From Chinese to Burmese to Vietnamese, the eatery gives you the true flavours of Asia. Taking to a romantic restaurants in Hyderabad is something that you need to do, to get the spark back in your relationship.
A feisty welcome drink and a bunch of blooms will start your night brimming with affection and awesome food. A 3-course dinner and two glasses of imported wine will add to the luxurious experience. Put her in awe and create some wonderful memories that gace your photo album with a date night at Mekong.
Dialogue in the Dark-Hyderabad Silpa Gram Craft Village-Madhapur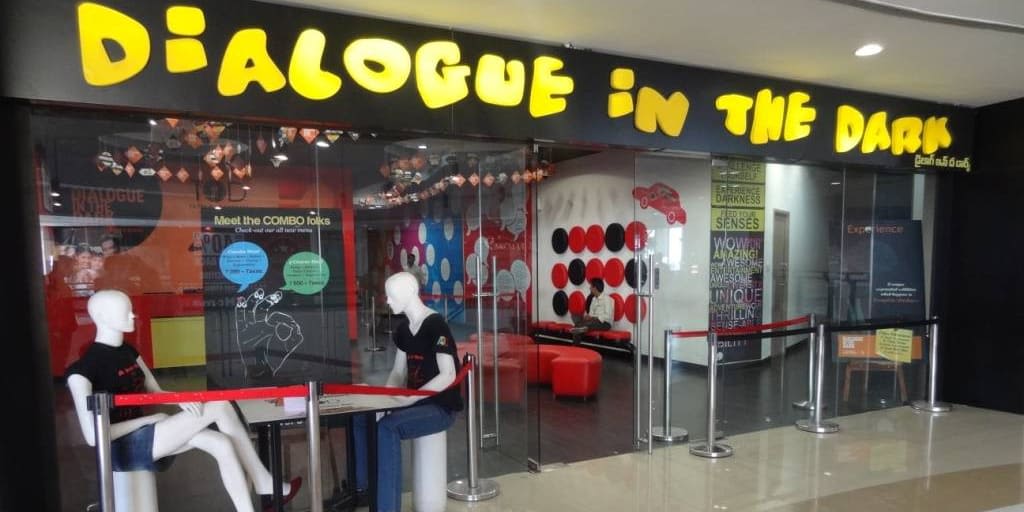 You cannot replicate the experience you have here-Quite. Whats so special about it that makes us say so?
A gourmet experience-formal sit down dinner with lots of unknown people in a room that-wait for it to get dark!
Everyday, there is a different surprise menu and the experience of "what" and "who" awaits you on each visit.
If you are single foodie and looking to find 'that' mysterious person who shares the same food quirk as you. This places could be as romantic as meeting them here. There is local and global cuisine that you can only savour from the aroma and your taste buds.
Dialogue in the dark sure lives up to it's name.
Exotic Dinner Buffet-Trident Hyderabad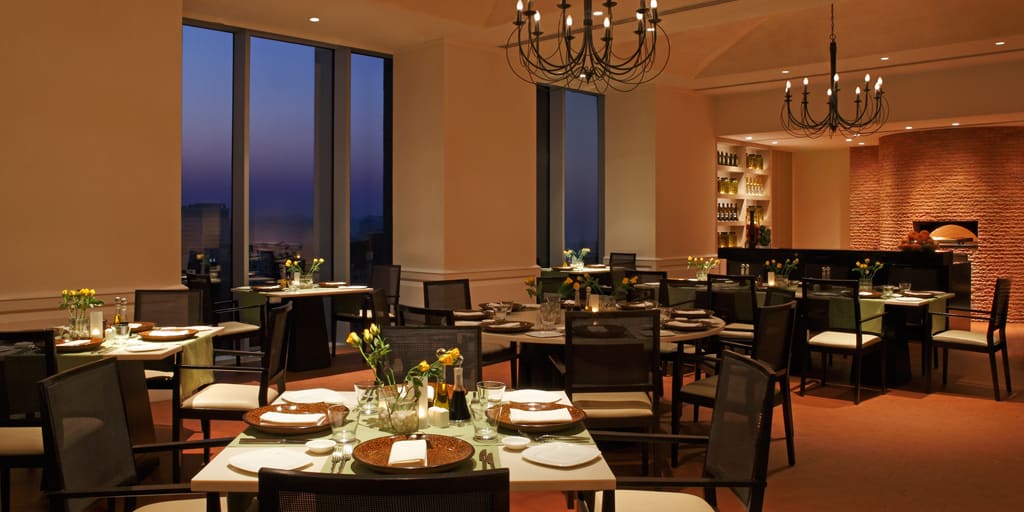 Hyderabadi Nizams known for their taste in delicious food, apart from them being patrons of fine arts and jewels. And aren't these three things to make for a perfect setting to make a proposal?
Trident Hyderabad offer a wide range of delicacies that are Hyderabadi. Skilled use of spices giving a refined taste of Mediterranean, Italian, Mexican.
Amara is one such romantic restaurants in Hyderabad with wonderful ambience and round the world cuisine. Love does not just entail romantic love. It can be platonic love amongst friends, family and near and dear ones. Amara gives you the perfect spot to celebrate that love amongst rich food and world class wine.
Rekindle the Romance at Westin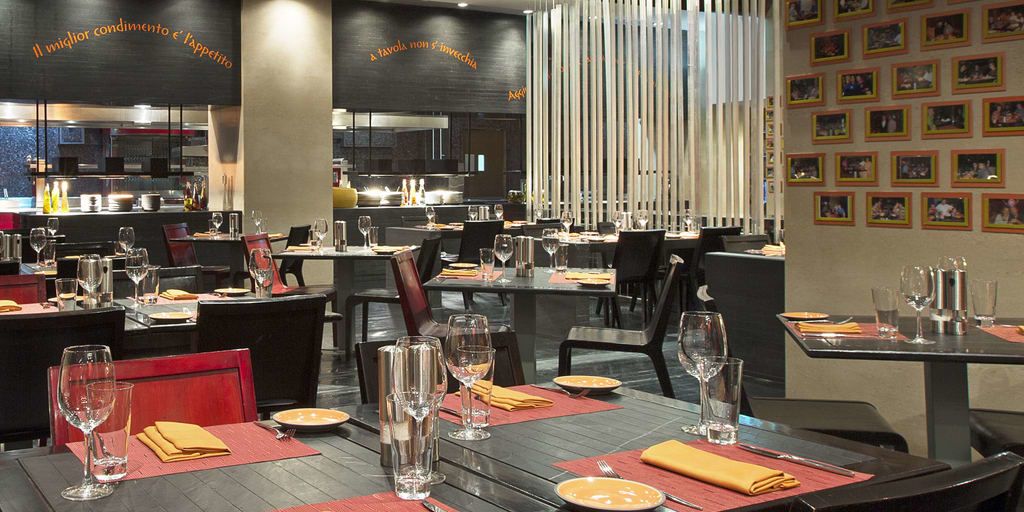 Appreciate a fine feasting experience at the Westin. This place has an extensive variety of eateries and bars, taking into account several tastes and inclinations. Appreciate home cooked flavors with seasonal tastes and worldwide cuisines. Joined by an award winning Italian gourmet expert arrangement at Prego with a fine and unwinding environment. You will find tasteful stylistic layout and rich green surroundings.
Unwind and loosen up with an assortment of culinary offerings. For example, Mix, Splash, Alfresco or the most recent mediterranean offering Casbah. The mix of multi-cuisine and warm accommodation makes an ideal setting to appreciate a sentimental night.
Buffet at Aditya Hometel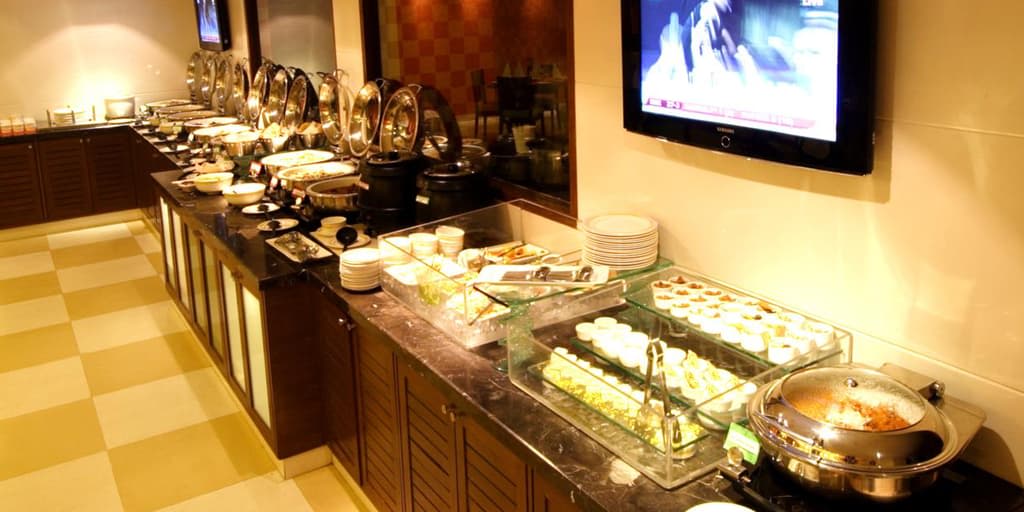 Calling all foodie couples. Food alert!
We know you had been searching for this on our list and we will not disappoint you. Romance and all is ok but where is the REAL food that you can gorge on without any inhibitions? Its right here at Aditya Hometel.
Aditya Hometel in Hyderabad presents a dazzling dinner buffet involving a wide range of multi cooking dishes. Spoil yourself with the magnificent flavors at their multi-cuisine eatery – Flavors.
The dishes at this Hyderabad eatery made with much love and care to give you a delightful experience. Enjoy and extensive meal with an assortment of rarities on the offer – 2 soups and starters, 2 non-veg dishes, rice, noodles with dal, rasam or sambar. Have Indian vegetables, veg and non-veg Chinese sauce with backups like curd rice, servings of mixed greens, papad, pickle, curd and raita. End your dinner with a collection of 5 unique treats with dahi wada. Astonish your (and her's) taste buds with this heavenly experience!
Pamper Yourself with a Four Course Dinner at Southeast Garden – Taj Falaknuma

Style, polish, royalty and extravagance – these are the words that best portray Taj Faluknuma, Hyderabad. The eateries in Faluknama centered around these themes. Go on a rich, gastronomic ride at their Indian fine-eating eatery, Adaa. Enjoy breakfast and evening tea on the Jade Terrace at the terraced Gol Bungalow with a stupendous, evening, amidst Hyderabad city.
Here's an awesome open door for you to feast at South East Garden of the royal house and enjoy the chef crafted 4-course multi-cuisine menu. Get yourself charged out of the delightful view of the city of Hyderabad from this place. The heavenly feast will incorporate starters, mains and treats. What's more, you can also enjoy the guided tour through the royal house. Be assured that this will be the best dinner date for you and your cherished one.
Dinner Buffet at the Peerless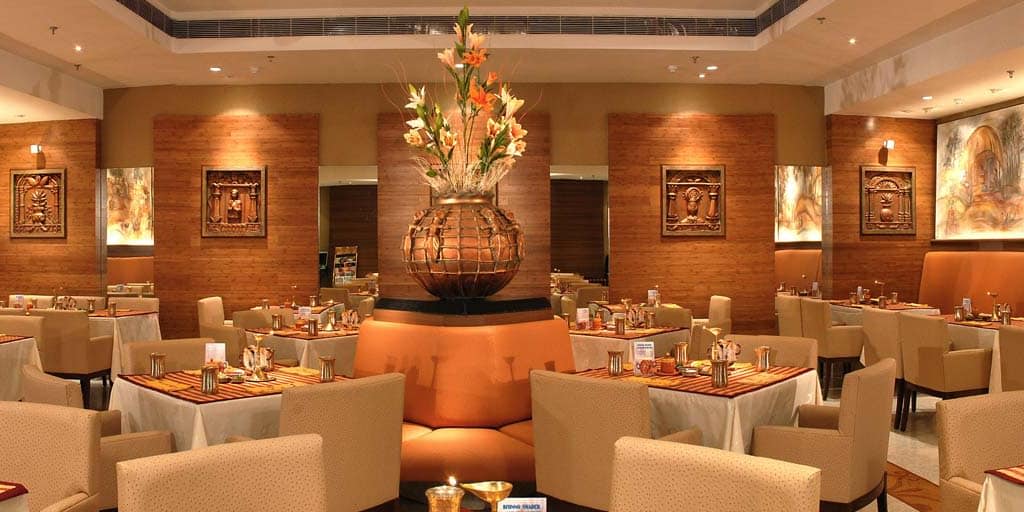 This buffet found amongst the top ten lists of good food in the city if Nawabs-Hyderabad. If you and bae like to gorge it on without any inhibitions (we are jealous if you have that dynamics) dinner buffet at Peerless inn is the place for you. The starters are an assortment of veg and non veg dishes and the main course and dessert are sure to make you lick your fingers.
Well, that's there. Our job of giving you option done here. Now it's upto you to make your evening super special by celebrating love with your loved one. No matter who it is, a friend , your parents or that special someone.
Off you go!
Tags
Comments