Experience The Best Food and Love With Romantic Restaurants in Goa!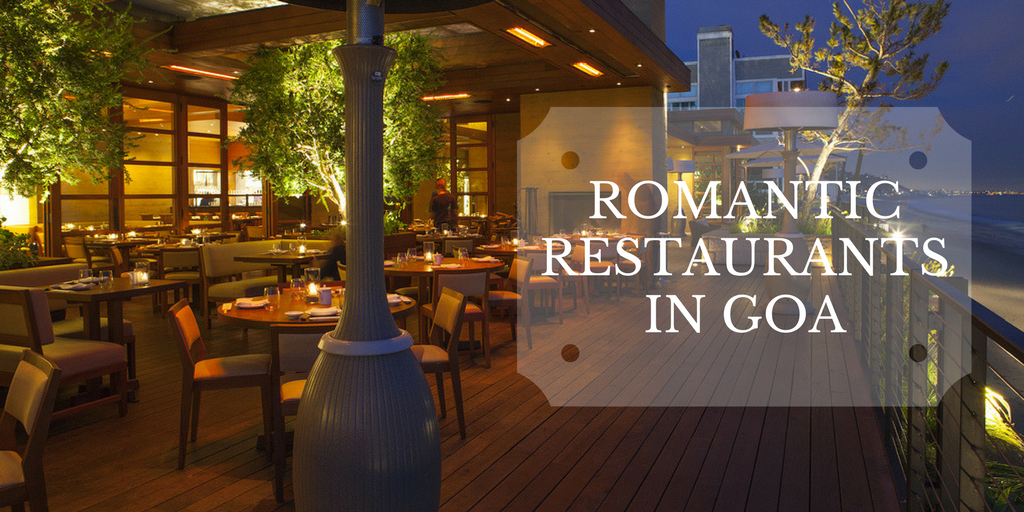 If you think partying around all night is what Goa destined for, you haven't explored most parts of Goa. Be it your honeymoon or first date, Goa is the right place for you with its restaurants and romantic spots. The popular Romantic restaurants in Goa, not only give you the best time with your loved ones, but also make it a memorable one in your life.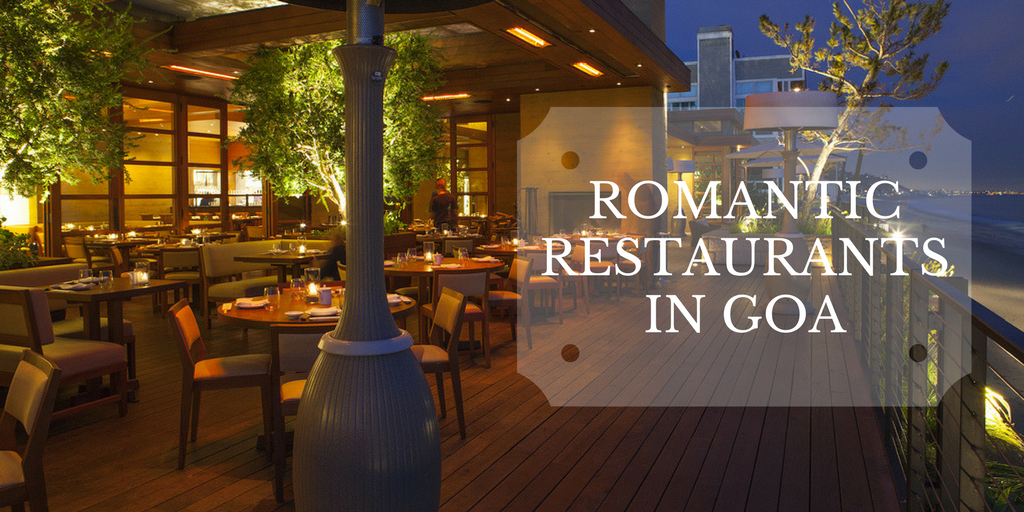 Who would want to miss the beautiful moments with the love of their life and food beside them? Feels like heaven right! Jump into the article to know more about the list of romantic restaurants in Goa.
12 Best Romantic Restaurants in Goa
Have you ever thought of proposing your lover at a public place with people around watching you? Well, restaurants are the best choice to confess your love to your girlfriend or boyfriend. With an appealing food on the table and you on knees proposing your love, Overwhelm your partner with a perfect proposal.
Vegas in Deltan Suites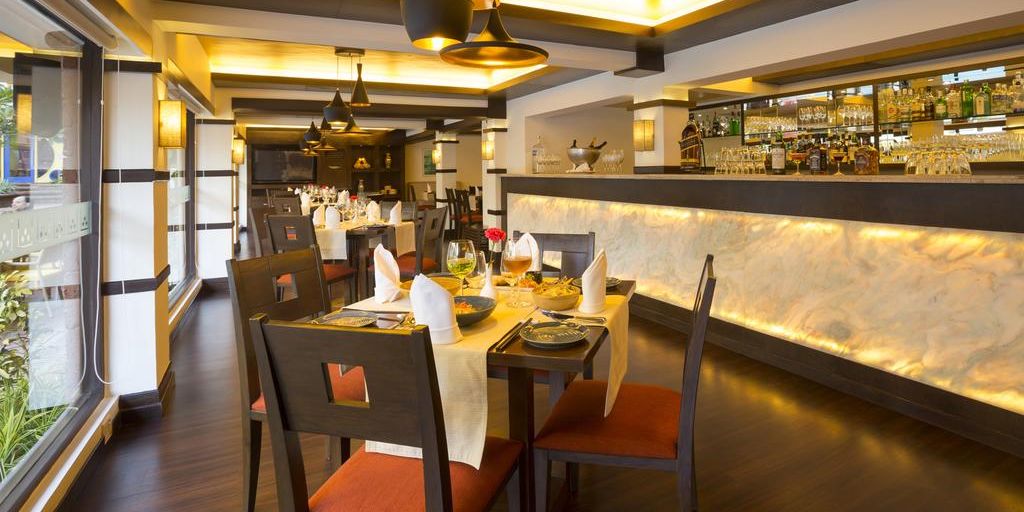 Mind boggling food and a quality time with your lover is your piece of cake if you are at this Panaji locality based restaurant. They provide amazing food and a private space on your date with your partner.
Vegas in Deltan Suites provide flavorful combos that include 4-course multi-cuisine meal combos at affordable and cheap prices. They have the perfect ambiance and set up with drinks and beverages that take you high. Regarded to be the best among the Romantic restaurants in Goa.
Thalassa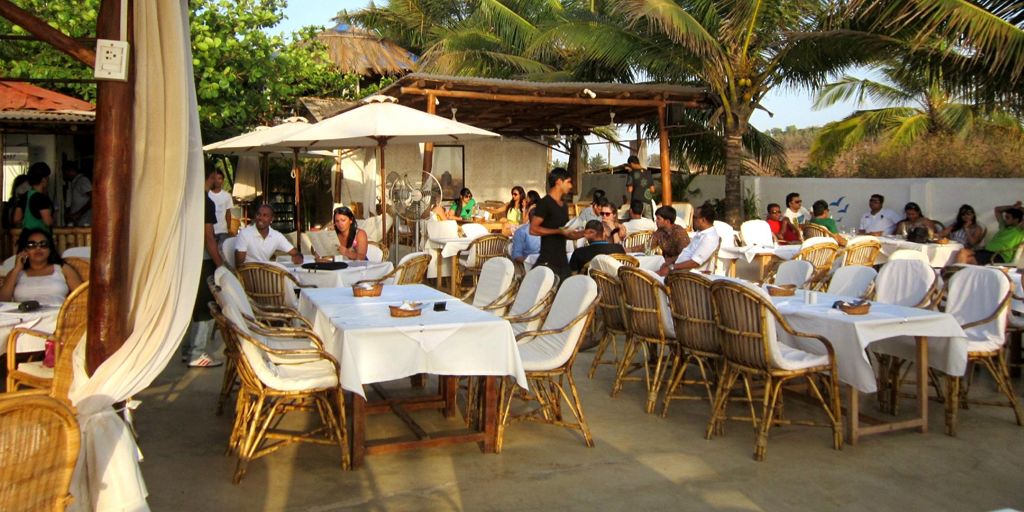 Being the best location for the open-air restaurant among the Romantic restaurants in Goa, this place located at a small hilltop on the shores of Vagator Beach. Various varieties of Greek and Mediterranean dishes provided to its customers that determine to be the highlight of the restaurant.
You would get amazed the moment you step in this restaurant. This is because you could never blame the ambiance at this restaurant is one among the few places in Goa that thrust upon nature for the ambiance of the restaurant. Would you not enjoy the clanking of glasses of wine and long hours of talks with loved ones as the best memories you ever had?
Chilli N Spice, Hotel Fidalgo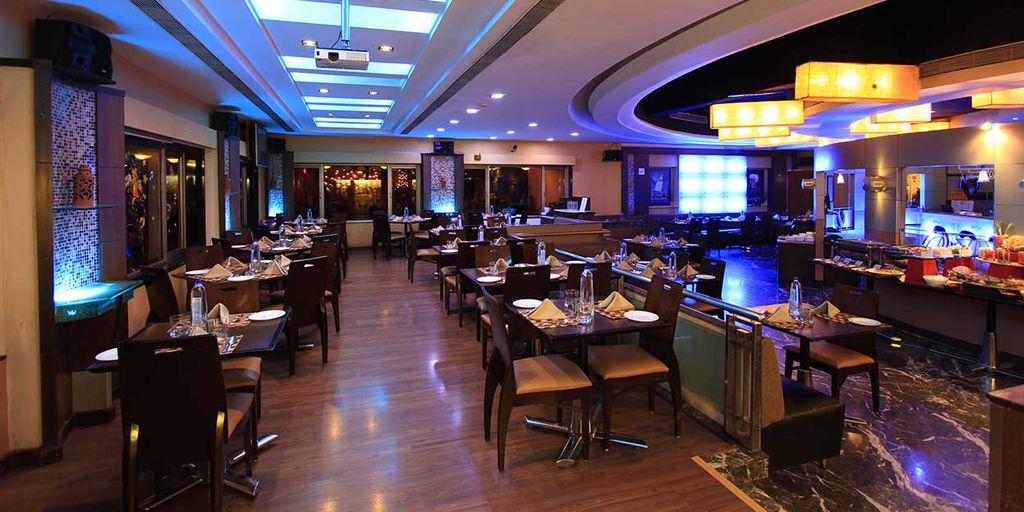 This restaurant offers a wide variety of multi-cuisine dishes from the Pan Asian, Indian, European, Oriental and continental flavors. Candlelight dinners and dimmed lighting would create the perfect mood for romance.
Arrayed buffet counters and dishes for breakfast, lunch & dinner and a lovely time with your partner; you would feel like leaving the restaurant only when your heart and stomach is full. Chilli N Spice, Hotel Fidalgo being one among the popular Romantic restaurants in Goa, this place located at Central Panjim also stands popular for its hospitality and travel services.
Go With the Flow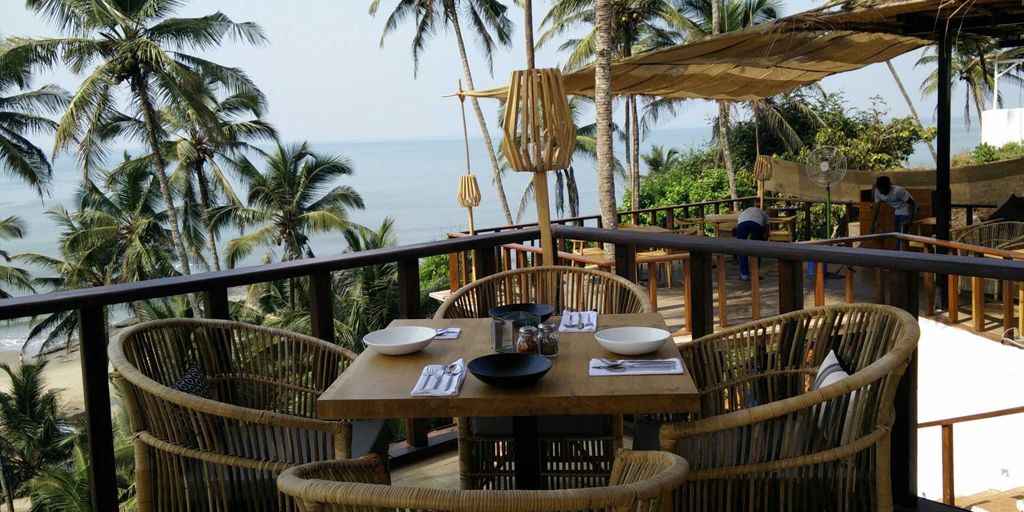 A Portuguese mansion converted into a restaurant that is presently functioning as one among the Romantic restaurants in Goa. Baga beach is where this restaurant called Go with the Flow located. It has its dining areas at the gardens or sky-view platform areas, which is the option of the customers. Being an open-air restaurant, it is quite pleasant to spend some quality time with your lover and taste the continental delicacies of the restaurants.
Club Beach, Leela Hotels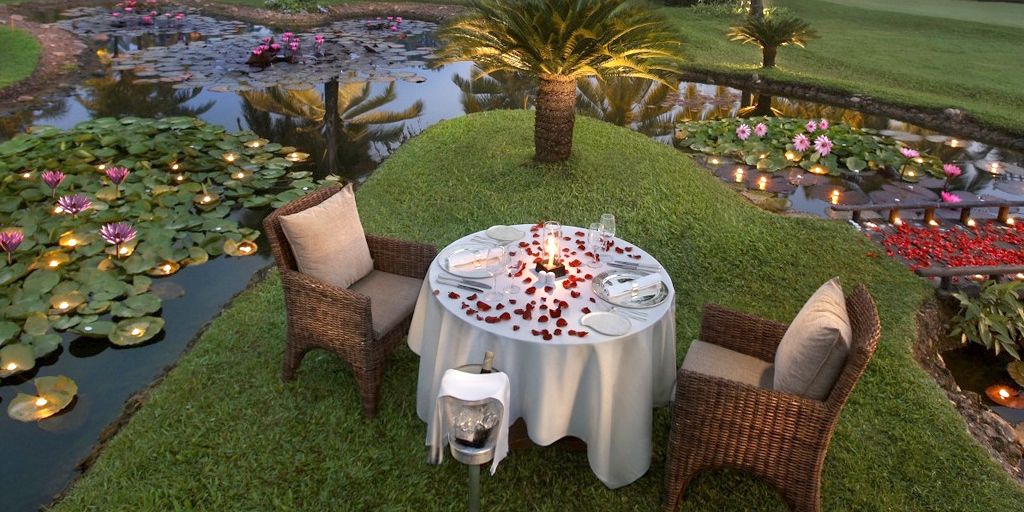 If you are looking for a luxurious dinner night or a classy lunch noon or fresh breakfast morning, this is the right resort for you among the Romantic restaurants in Goa. Leela Hotels regarded to be India's first riverside and beach luxury resort.
Having a lover and being a food lover is something this restaurant cherishes in with their 3-course multi-cuisine meal buffet having mouth-watering starters, main course, and desserts. The ambiance is quite soothing and refreshing which sets the mood for the time that ticks on with your partners.
Cohiba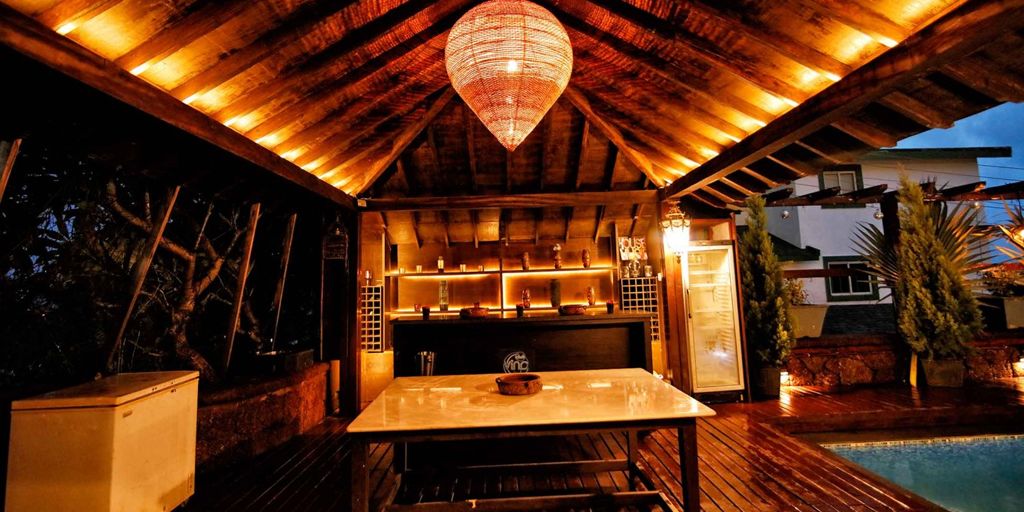 The best place to party and dine at in the northern parts of Goa is Cohiba. If partying and dancing is on one side, there is this other side of the place which is much silent with couples looking at each other's eyes searching for their future in each other's company.
With the sumptuous meal and entry restricted only to couples, you could see many lovebird couples hanging out there at this place. Cohiba will always top the list of the romantic restaurants in Goa.
Nyex Beach Club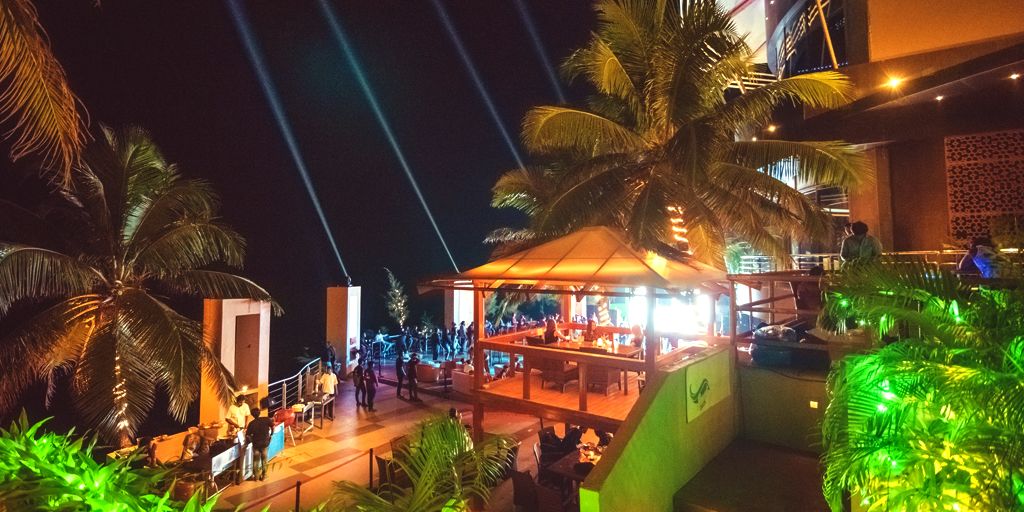 Located at the Anjuna beach, this club has a distinct lifestyle of its own. With its 5 level division of areas of the club that include the restaurant, nightclub, pool, outdoor bar and sunbathing decks overlooking the sea serving you as the best place for viewing the sunrise or sunset.
Of all the romantic restaurants in Goa, only this place provides you with the Indian Made Foreign Liquor (IMFL) package to its customers. Nyex Beach Club place and ambiance are exquisite. Who wouldn't mind cuddling with their lover and seeing the sun as it sets down?
The Fisherman's Wharf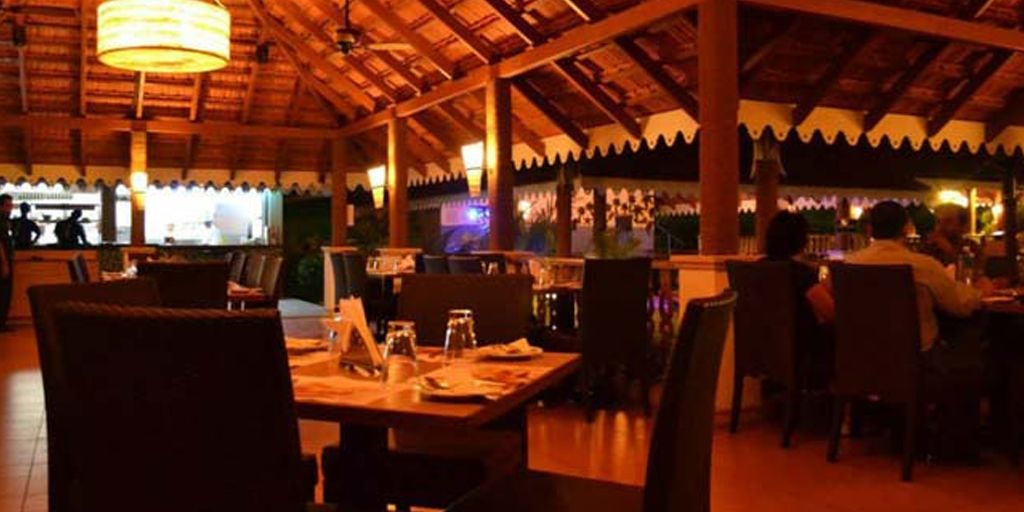 Of all the Romantic Restaurants in Goa, just open the doors to this place if traditional Goan cuisine. This is what you are looking for the most waited night of your life. The demand for their authentic food is too high by the intercontinental Goan community.
The Fisherman's Wharf situated on the banks of River Sal on the southern side of Goa. Every moment in this restaurant with your loved ones would make you feel precious with the chill breeze blowing at your face, fragrance of the appealing sea dishes in front of you with soft live music playing at the back makes the day perfect.
Simply Grills – The Mariott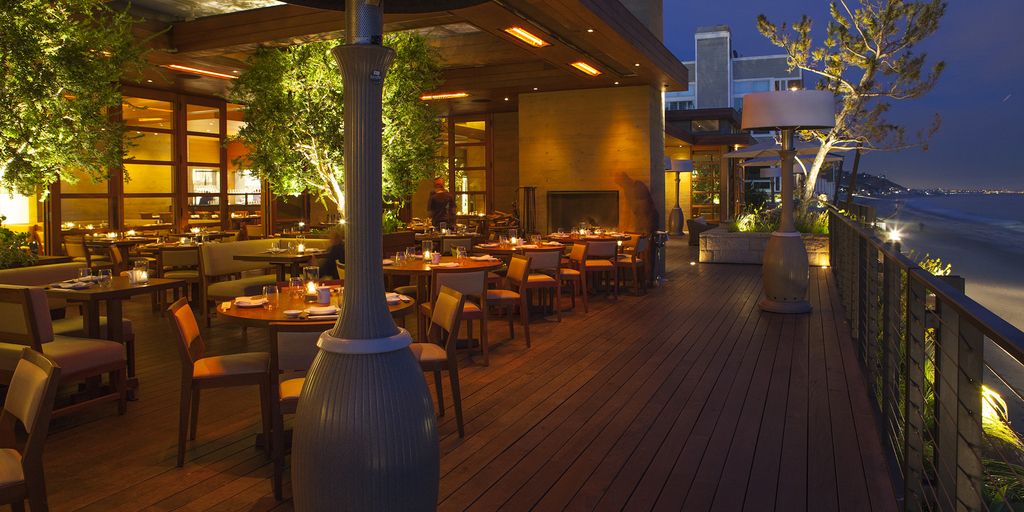 Encompassed by different Romantic restaurants in Goa, this place holds a unique stature and reputation. Couples find it amusing with the atmosphere of this place. Surrounded by sea on one side and a poolside with lavish greenery at the backside and open aired, this restaurant makes anyone go crazy for the ambiance. Love would be the only thing you find all around the restaurant.
The specialty of the place is Barbeque and grilled dishes. Make sure you fill up your purse for having the authentic continental taste of the variety of dishes. A romantic evening with the darkened sky, surrounded by nature, wine at your table and love of your life sitting opposite. It just completes everything you want in life.
Bay 15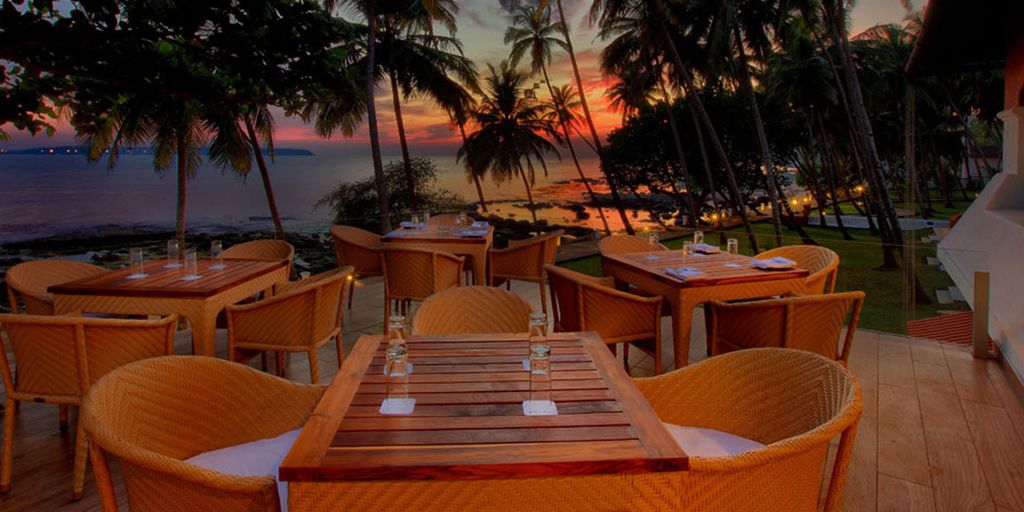 With an exclusive lounge bar and restaurant facing the sea, for the customers; Bay 15 is the most hit spot of the Romantic restaurants in Goa. With a rustic interior décor and pleasant ambiance, this place is the right one for you. Spend your heartfelt and lovable moments with your loved ones.
Bay 15 offers you Mediterranean and pan Indian cuisines to relish upon and the wide variety of beverages from tea, coffee to wine and drinks to enjoy, as you spend a warm indelible night with your lover.
Mum's Kitchen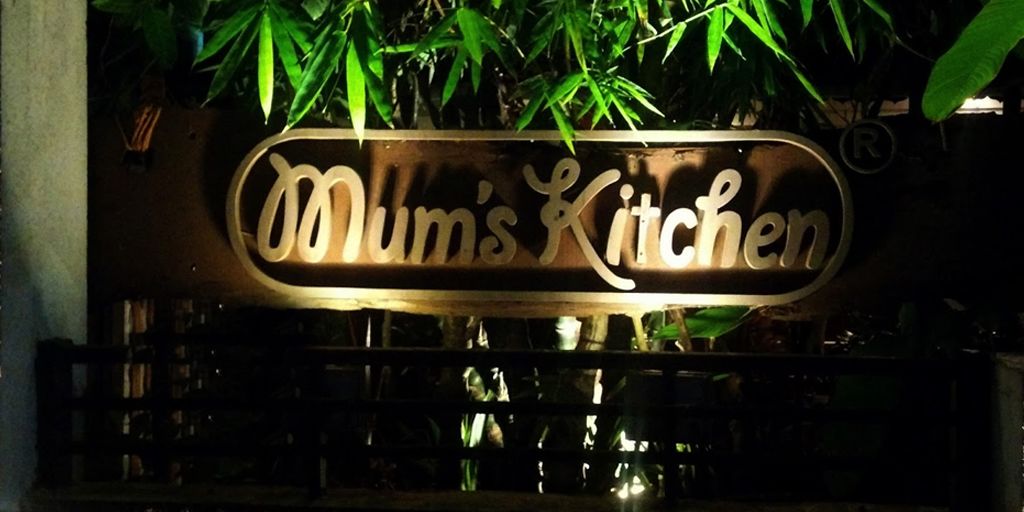 Going up to your dad or mom to confess about your love life is quite a difficult task. But, you could get into Mum's kitchen for cherishing, quite some hours with your loved ones. This place provides its customers with a 4-course meal package with soups, salads, starters, main course, and desserts.
Some are dishes you could taste in Goa presented here at Mum's kitchen. One of the happening famous spots among the Romantic restaurants in Goa. Among the many restaurants and places, this is one among those who tend to care about the health and hygiene of the customers.
Tamari in Vivanta by Taj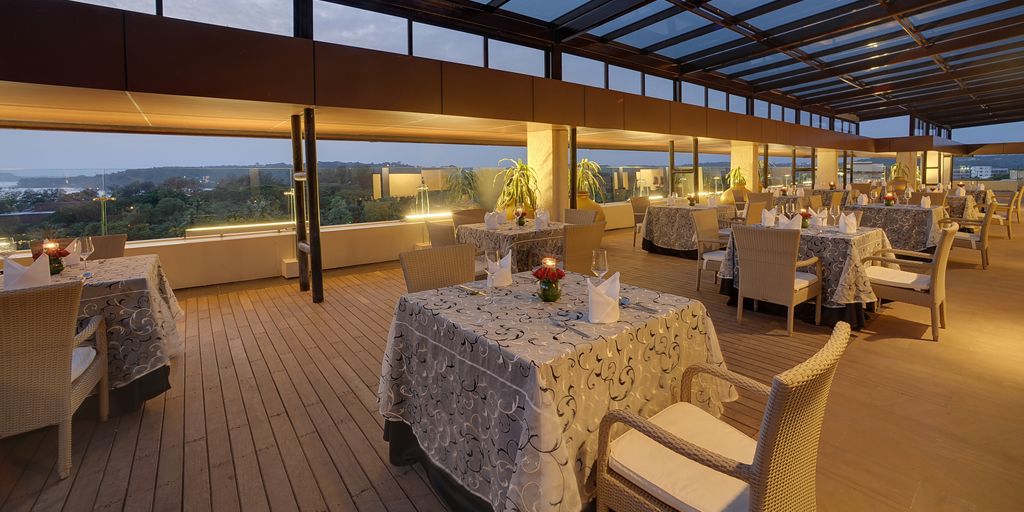 It is one of the classical multi-cuisine Asian Romantic restaurants in Goa. With a separate interactive and engaging Teppanyaki counter and separate dining areas. It gives you the private space as you require, it is upon you to choose the way you intend to spend your beautiful evening with your loved ones.
Tamari restaurant provides Chinese, Continental, Thai and Japanese food in Sushi style. The romantic things to do at the night at this restaurant sets the stage for your love life. Get to talk your mind and romance your partner.
Love is something that is always pure and fresh. A mixed bag of every emotion and sacrifice is what defines love. It is something that makes you forget your yesterday and dream about a better tomorrow. Celebrating love gives you the eternal satisfaction and having contentment with life. Restaurants are few among the places that make your love special savoring every moment with beautiful memories.
This article presents you with the best Romantic restaurants in Goa that quench your thirst of looking for quality places to spend with your loved ones. And so, Admit it! Food and love make the best pair.
Tags
Comments