13 Most Romantic places in Kolkata You Must Head to for Your Next Date!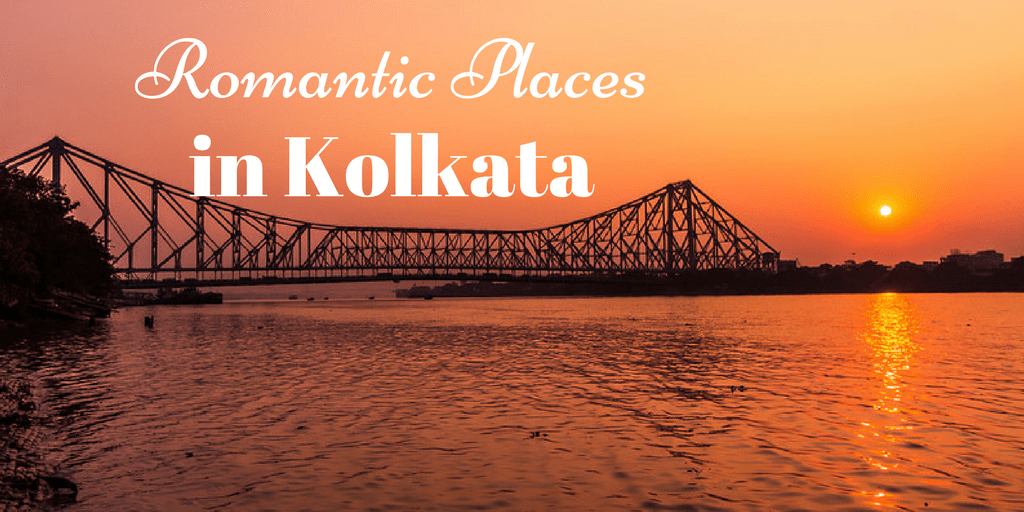 Looking for a perfect place to go out and celebrate your valentine's day with that special someone? Kolkata has it all. Kolkata's Cosmopolitan culture along with old world charm makes it an amazing place to visit. While the city has plenty of places for a solo traveler, regular visitors are also several attractions that couples can visit. If you are looking for romantic places in Kolkata and around the city, you will be spoilt for choices.
Whenever you think about romance in Kolkata, you paint an image of serene lakes with small boots, crowded streets, and beautiful lights. Not to forget Rabindranath Tagore's famous soulful music in the background. But Kolkata has a lot more to offer the city is full of parks famous monuments and of course, old world charm. From romantic restaurants to beautiful hill stations around the city, Kolkata is a paradise waiting to be explored. If you're up for some travel, then you and beloved can even try heading on some of the most popular one day trips near Kolkata. Or you could just swing your leg and unwind at one of the many popular nightlife places in the city. Prefer the simpler dates? Kolkata is a food lover's fantasy land, the street food here is something that leaves you with a happy tummy and a happier beloved.
With its charm to inspire you and enhance your romantic side, this city of joy is a must visit for couples seeking some privacy.
Romantic Places in Kolkata
Prinsep Ghat
Prinsep Ghat is one of the most romantic places in Kolkata. The British built it during the British Raj era in 1841, along with the Kolkata Bank of Hooghly river. This monument is between the Watergate and Saint George's gate of Fort William. Prinsep Ghat is one of the oldest recreational spots in Kolkata. The monument has Greek and Gothic inlays. People often visit this place in the evenings to stroll along the bank, boating on the river and to buy delicious food from the street vendors. The Ghat also has a Palladian porch named after the eminent Anglo-Indian scholar James Prinsep. This mesmerizing monument offers a remarkable view of Hooghly river and the bridge. You and your partner would surely be spellbound.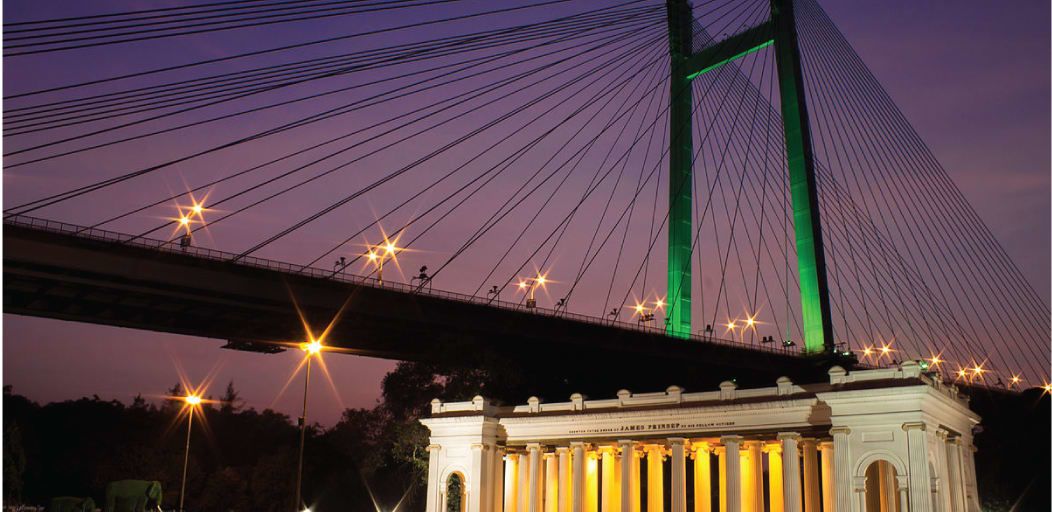 Things to Do: Being a popular tourist spot, this place has plenty of things to do. You can take a private boat ride on the Hooghly river, take a romantic stroll along the bank, admire the beauty of surroundings sitting in the park. The locals here believe that a ride of popular Circular Railway is a must for couples. It brings good luck to their relationship.
Victoria Memorial
The Victoria Memorial is a marble building built between 1906 and 1921. It is in the the memory of Queen Victoria. It is a very popular tourist destination. It holds a museum and is famous among couples who are looking for romantic places in Kolkata. The memorial is on the banks of Hooghly river. Another thing that makes is popular among the couples is, striking the resemblance to Taj Mahal. The surroundings of Victoria Memorial are beautifully covered with gardens, colourful flowers and water bodies. This marble structure reflects the Twilight in the evening and gives a mystical lightning effect. It looks astonishing at the time of sunset. Hence, it is no wonder that the place has earned a spot among couples as one of the most romantic places in Kolkata.
Things to Do: The memorial houses to galleries. In the royal gallery, you will be able to see portraits and paintings of Victoria and Prince Albert. The second gallery is Calcutta gallery. It has the visual history of Calcutta it houses plenty of pictures and paintings from the old times. The memorial Garden covers the area of 64 acres and has 21 Gardens. The garden also has many statues of important people from history. The monument is it in the evening and the reflection of the illuminating monument in the water looks astonishing. Visit this place if you want to experience the royalty and Kolkata's old-world charm. Also, don't forget to click a selfie in front of this beautiful monument.
Rabindra Sarobar
Rabindra sarobar is one of the most popular romantic places in Kolkata. It was previously known as Dhakuria Lake. This artificial date is in the south Kolkata. If you are looking for a perfect place to escape from the hustle-bustle of the city and noises, you should visit Rabindra Sarobar. The place is tranquil in the evenings. The setting sun, twilight, earth and the peace will surely rejuvenate you. With colourful sky in the evening, flora and fauna and greenery, this is a perfect spot to get away from the city life. Here you can experience the much-needed peace.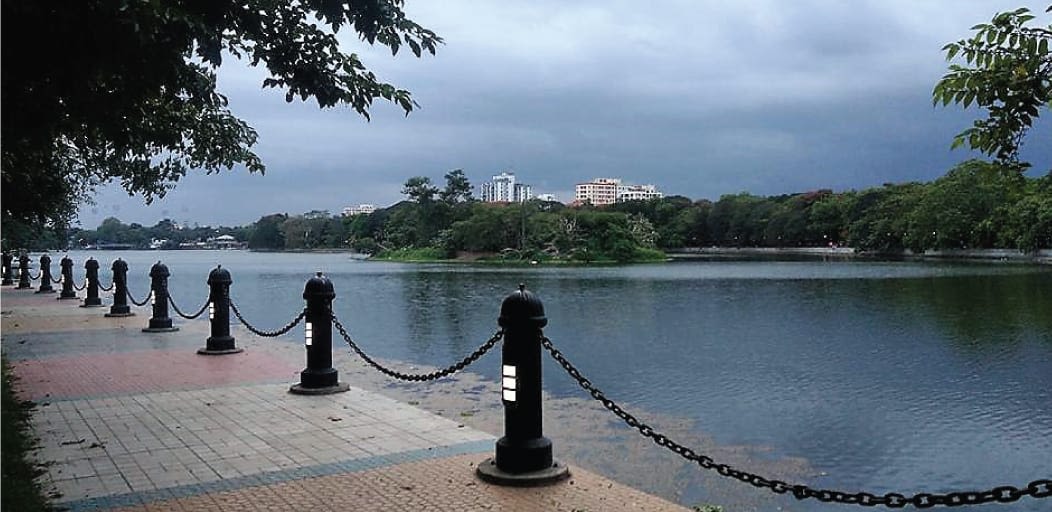 Things to Do: If you and your partner are looking to spend some quality time with each other, this is the place for you. You can take a stroll by the lakeside and click pictures keeping the lake in the background. If you are into bird watching you will like this place and you will be able to see many exotic Birds here. The best time to visit this lake is during the winters.
Eco Park
Eco Park is also known as in New Town Eco Park. It covers the area of 480 acres and houses 104 acres of a water body with an island in the middle. The path has three parts or zones. There are ecological zones like grassland, urban forest, and wetlands. There are also open Spaces and theme parks and urban recreational spaces. With lush greenery and serenity one of the most romantic places in Kolkata.
The park has several areas of interest. One of them is the glasshouse on the island that is in the middle of the lake in Eco Park. The glass house offers a 360-degree view of Eco Park across the lake through its glass walls. The park also has a lakefront Promenade that has coconut tree-lined pathways. Inspired by Shanti Niketan Ashram, one can also see Rabi Aranya features such as a Lotus Pond, walkways and sitting area. The park also has a tropical Tree Garden, flower meadow and Formal Garden. But the most attractive areas of the park or Rosegarden apply Garden, musical fountain and Eco children's park.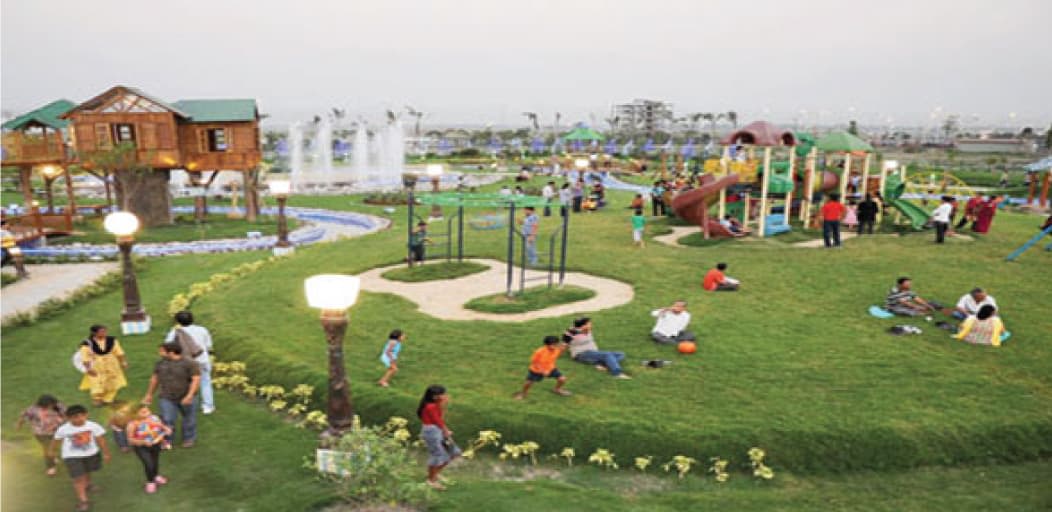 Things to Do: There are plenty of things that you can do in the Eco Park. Feeling a little adventurous you can indulge in water sports like water zorbing, boating, and kayaking. If any of you is a lover of art, check the Artist's Cottage and admire the beauty of natural flora and fauna. Rose garden and the wildflower meadow offers picturesque background for photographs. With so many attractions and peaceful ambiance, the Echo Park is one of the most romantic places in Kolkata.
Nalban Boating
Kolkata has many with water bodies. Nalban is a famous Salt Lake in Kolkata close to GP block. It is one of the most happening and romantic places in Kolkata. Be it a wedding, booting or a romantic day out, Nalban is the place. It is one of the most popular boating spots among couples. It is a beautiful picnic spot for children, couples and families. If you want to spend some time close to nature in lush greenery, tucked away from the hustle-bustle of the city, you should visit this lake.
Nalban Boating Complex offers a wonderful experience for couples who want to spend some quality time. They have paddle boats, shikaras and hovercraft as well. You can choose your ride according to your liking and set off for a joyful ride across the lake. This magnificent placid lake has lush green surroundings. It serves as an ideal backdrop for beautiful photographs.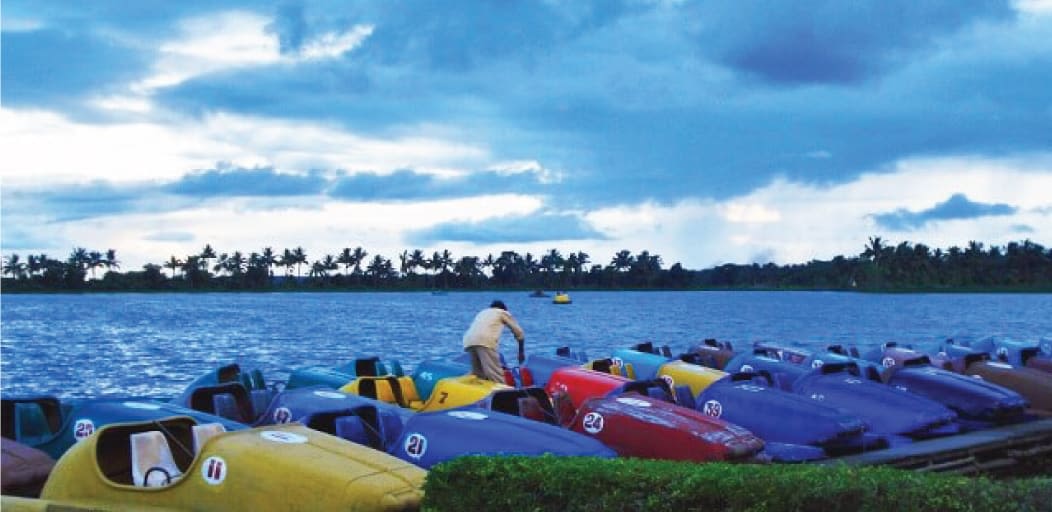 Things to Do: Nalban Boating Complex is undoubtedly one of the most romantic places in Kolkata for couples and lovebirds. Apart from boating, you can enjoy mouth-watering Indian and international delicacies sold by the onsite food vendors. Being a serene and tranquil location, it is often crowded. But it looks most beautiful during winters when the weather is pleasant and it is not as crowded as usual.
Raichak
Richak is just 50 kilometers away from Kolkata and yet a different world altogether. It is a Riverside town that has managed to keep its old charm alive. There are several foods in the town that adds to its earthen charm. This is one of the most romantic places in Kolkata and is a great weekend Getaway for couples who want to spend some quality time together. Raichak is a small town but unlike other small towns, it has hotels for every budget. The famous Raichak Fort is one of the most beautiful forts in India. The fort was built during the colonial rule keep watch over Hooghly river. With time the food gradually fell into ruins but it looks even more beautiful after it's restoration a few years back. Built-in Anglo Indian architecture with traces of French and British style, this fort is now known as the F Fort Hotel by Radisson group.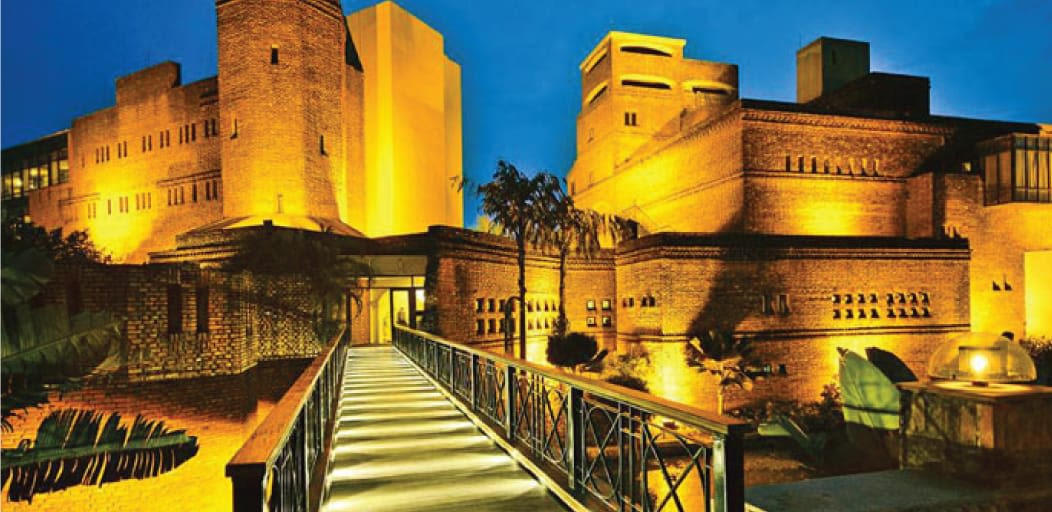 Things to Do: There are plenty of things that you can do in this little town. Diamond Harbour in Raichak is a famous weekend Getaway. It is the spot where Ganga River takes a turn towards the Bay of Bengal. It is a holy destination as you can witness the union of the holy river with its final destination. Diamond Harbour is a nature lover's delight. It has many interesting locations close by. You can search for them on the internet. You can also visit the lighthouse and Diamond Harbour. Raichak also has another Fort named Chingrihkali Fort. Portuguese ruled this fort. It offers a stunning view of the river.
Splash – Swissotel
If you and your girlfriend are foodies and want to try out something different and unusual cuisine, you can visit Sand. It is at Hotel De Sovrani, Sector I. Sand offers multi-cuisine food and is an open kitchen restaurant known for its delicious preparations. They offer Continental, Mughlai, oriental and Indian cuisine. If you are not from Kolkata and want to try traditional authentic Bengali food, this place is for you. The place is well known for their splendid buffet which offers unlimited food at a pocket-friendly price. You can also book a romantic candlelight dinner buffet at the Sand. It includes two cocktails, four-course meal and a delicious chocolate truffle cake in candlelight setup.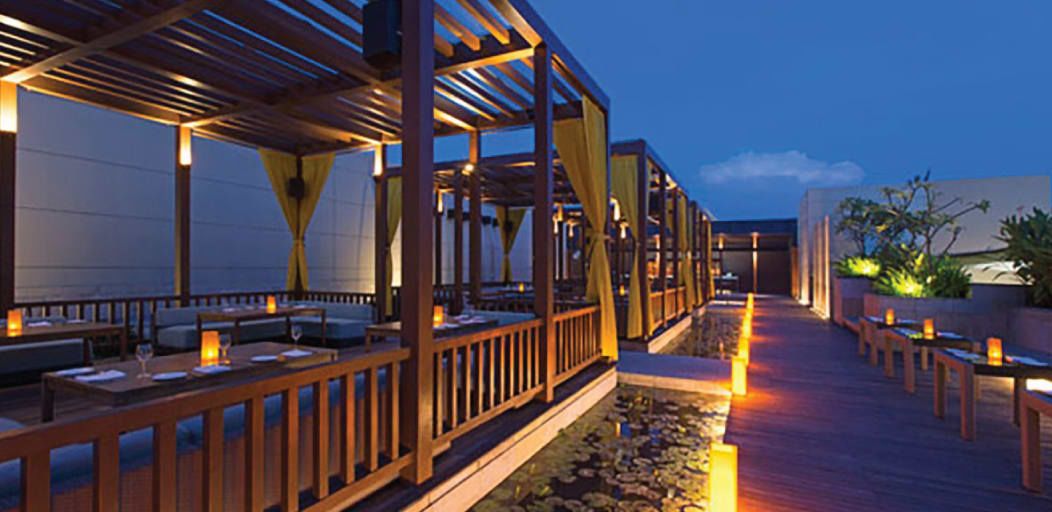 Things to Do: At Sand, not only the food is mouth-watering, but the hospitality and overall ambiance are worth praising. The chocolate truffle cake is a signature dish and one with a sweet tooth must give it a try. Other preparations worth trying are Dim Sum, Dal Makhani, and Fish Fry. Railway Mutton is a unique dish inspired by the flavours of Kolkata. With rose petals and warm ambience, this is one of the most romantic places in Kolkata for foodies.
Mandarmani
It is a beach resort village approx. 180 KM away from Kolkata. It takes about 3 hours of drive. Earlier there was a no road to reach the resort, hence The Tourist had to drive along the beach. But recently the government has built a narrow Road that leads to all the resorts giving you an ease of access. The beach is the main attraction here. Driving on the beach is not allowed as the sand at the end of the beach is soft in places and you might get stuck in it. Also, avoid visiting the beach After Dark as it is highly possible to get stuck in the sand dunes and there is no electricity at the beach after dark.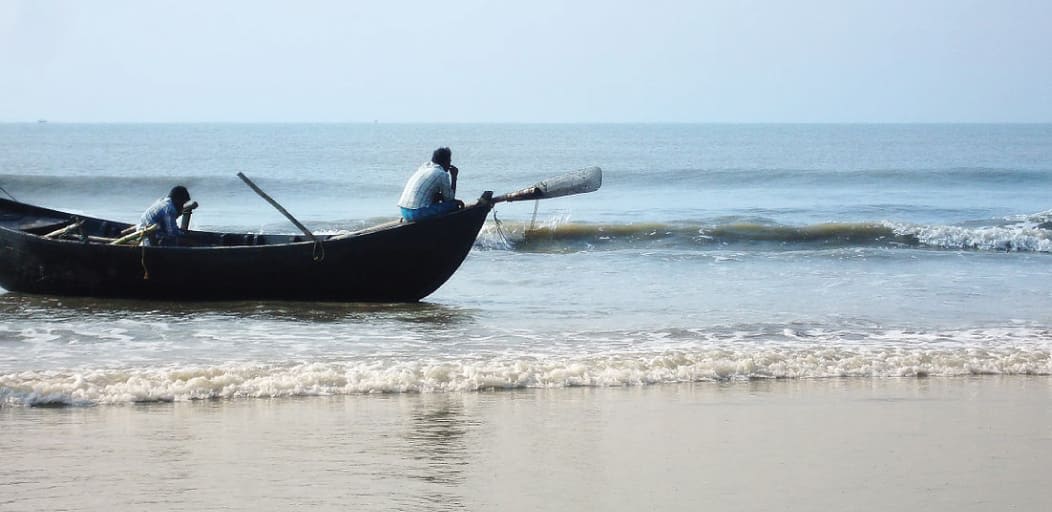 Things to Do: Mandarmani is an amazing weekend Getaway but if you don't have time you can plan a one-day return trip from Kolkata. The beach is just amazing and the road is beautiful too. Along the way, you will be able to experience the greenery and serenity. You can try the local food either at the resort or give a chance to the local vendors at the beach. If you are in the party mood, the resort gives services till late night on the beach side you can have a bonfire and live barbeque to add to the fun. You can also indulge in beach games like volleyball and cricket, adventure sports like parasailing and horseback riding and can swim in the sea along the shore. Save the fresh coconut water together to enhance the romance. It is most certainly one of the most romantic places in Kolkata for people who are in love.
Blue and Beyond
Blue and beyond is an open-air resto bar offering beautiful cozy and comfortable Ambience. It is inside Hotel Lindsay in Dharamtala. This multi-cuisine restaurant offers a blend of affordable service and luxury. If you are a foodie you must try their premium menu that gives you the liberty to taste various type of cuisines. Blue and beyond search Chinese, Italian, Thai and continental cuisine. Along with this, you can order some good cocktails and mocktails from their bar menu. If you are planning to spend a mesmerizing evening at a lavish place, you search it stops here.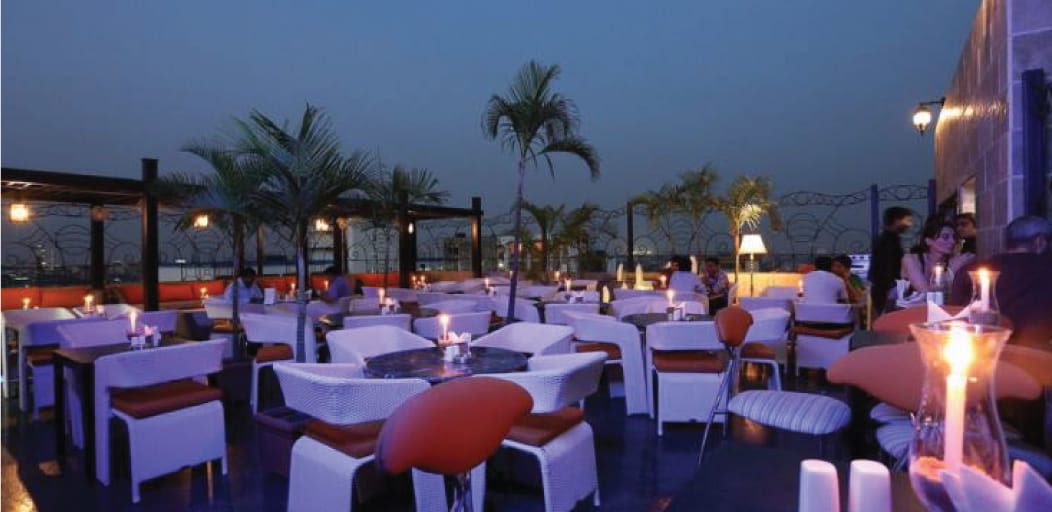 Things to Do: The unique Ambience of blue and beyond will take you by surprise. It takes inspiration from the five elements of nature. They have installed beautiful gazebos inside the restaurant added to its charm. Some of the signature dishes that you should try are chicken Steak Singapore, murgh makhani and threaded chicken. Live music playing in the background, the candles and the warm ambiance makes this one of the most romantic places in Kolkata for romantic candlelight dinner.
Millennium Park
Millennium Park is along the Strand Road on the eastern shore of Hooghly river. The park has a children's amusement park and landscape Gardens. It is a part of Kolkata Riverside beautification project by Kolkata Metropolitan Development Authority. You can see the entire Howrah Bridge from Millennium Park. It is one of the most romantic places in Kolkata and couples often visit it. It is a beautiful place to spend some quality time with your better half.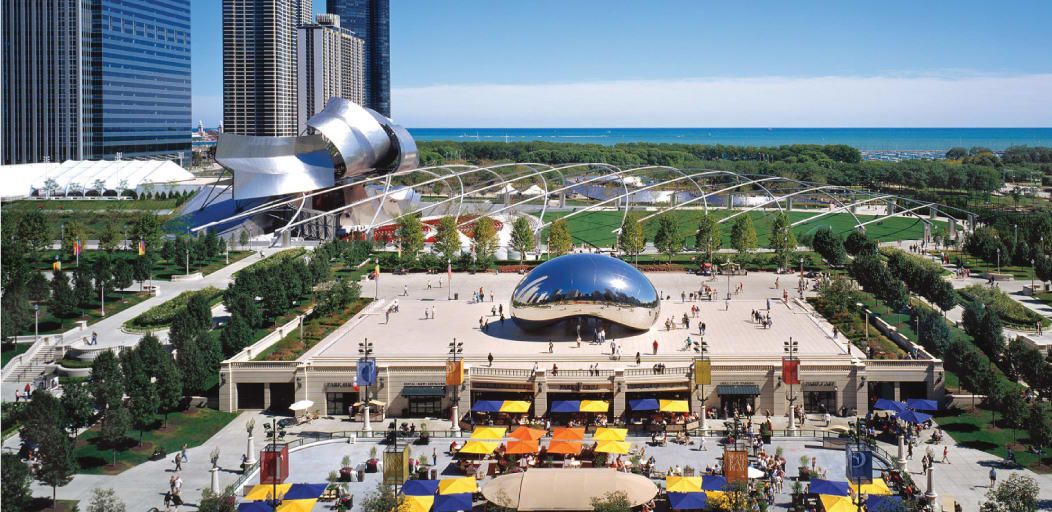 Things to Do: You can watch a beautiful sunset from here. The place is not crowded in the afternoon so it is the right time to visit Millennium Park. During the summers the weather is pretty hot and humid so avoid visiting this place during summer. If you are seeking for privacy, you should visit this place. In case if you want to take a Boat Ride, you can paddle down the river. Late in the evening, the riverside is all lit up. Watching the ferries and barges crossing the river is a beautiful sight.
Nicco Park
Nicco Park is an amusement park in Salt Lake City. Do it is a family-friendly recreational entertainment Park, often, couples visited it too. It covers over 40 acres of land and has over 35 different attractions and rides. Nicco Park is also known as the Disneyland of West Bengal. There are two parks inside Nicco Park. The main Park has many rides for kids and adults. The water park has 12 rides. You need to carry your own swimsuit to enjoy the ride at the water park. They have various offers for special categories. They offer a 50% and discounts for kids in the group of 25 or more. And if you are a soldier, you can earn 50% discount just by presenting your ID card at the desk. You can also buy annual fun tickets that he is eligible for main Park rides and water park facilities along with free entry throughout the year once in a day.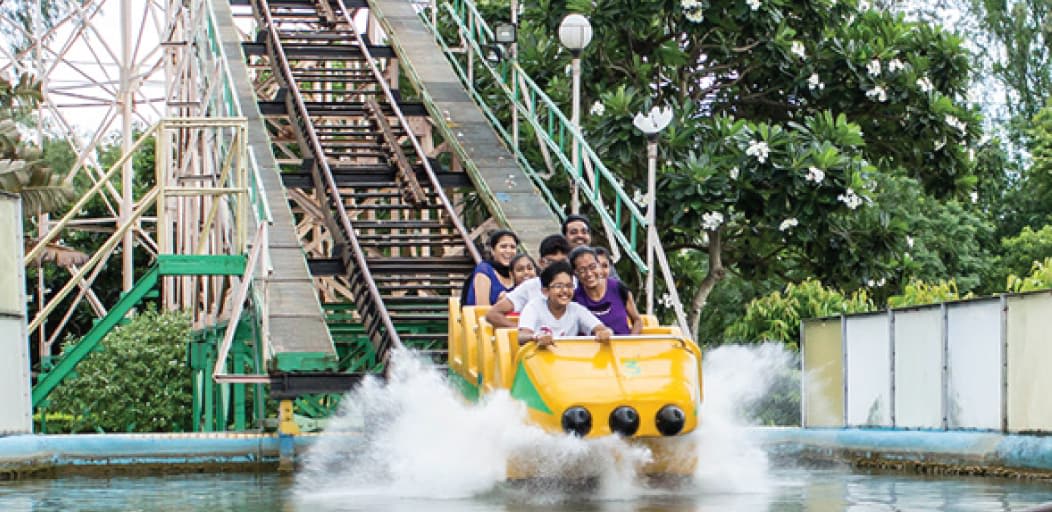 Things to Do: You can enjoy various rides with your partner. Since Nicco Park has a huge area, it hosts plenty of events every now and then. You can get to know about them on their website. You can also book the tickets from the website. Nicco Park is one of the most popular romantic places in Kolkata among couples as it offers amazing packages and has good restaurants.
Central Park
It is not only New York that has a Central Park. Kolkata has one too. And if you're talking about romantic places in Kolkata, you cannot skip Central park. Central Park Salt Lake City. It is also known as Banabitan. It is the second largest open space in Kolkata city after Maidan. As the park is easily reachable, it is the favourite hangout spot for lovers. The park surrounds a beautiful water body. A bridge connects the side of the lake to an island which is in the middle of the lake. The island has a pagoda on it. The lake has many birds like egrets, ducks, and moorhens. So, if you are a bird watcher, this Park is as good as heaven for you. The park has a rose garden where you can see various varieties of roses. The best season to visit Rose Garden is in the winter. The park also houses a butterfly garden. It serves as a habitat for several butterfly species around the world.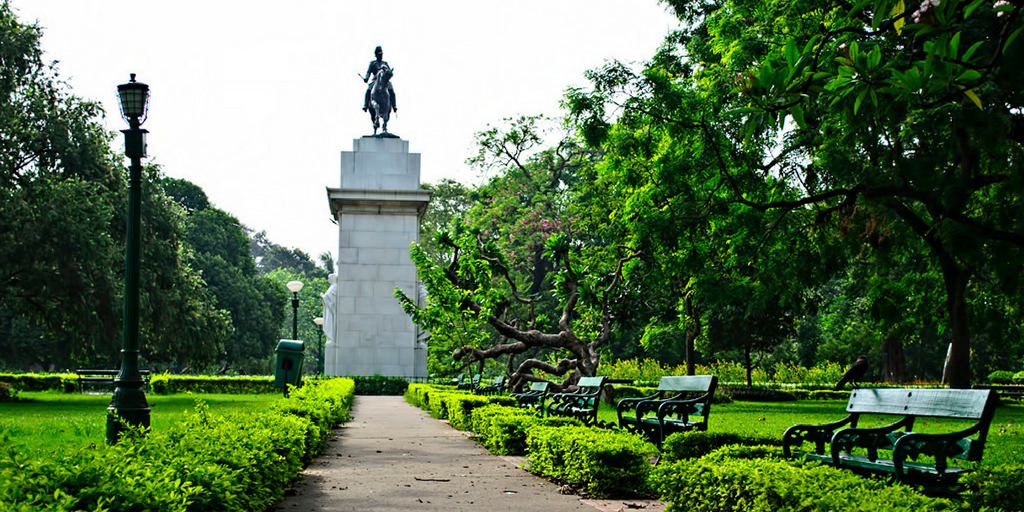 Things to Do: Central Park is one of the most romantic places in Kolkata for couples who are looking for some privacy. Here you can spend some quality time with each other. If you are a lover of nature, this park will amaze you. There is a facility near the Rose Garden and you can take a ride on the Salt Lake. You can also visit the Pagoda. If you are into photography, this Park will provide you with lots of 30 locations and backdrops. Hence, it is a perfect location for couples who are about to shoot their pre-wedding shoot. If you are a fitness freak there is a jogging track in the park. Chirping Birds, fresh air, and mesmerizing sunset makes this place one of the most romantic places in Kolkata.
Nandan
Nandan is a Government-sponsored cultural and film centre in Kolkata. Their primary in is to encourage cinematic awareness in the society. It is one of the main venues of Kolkata International film festival. Legendary director Satyajit Ray designed the logo for this cinema. You can watch his film here, even today.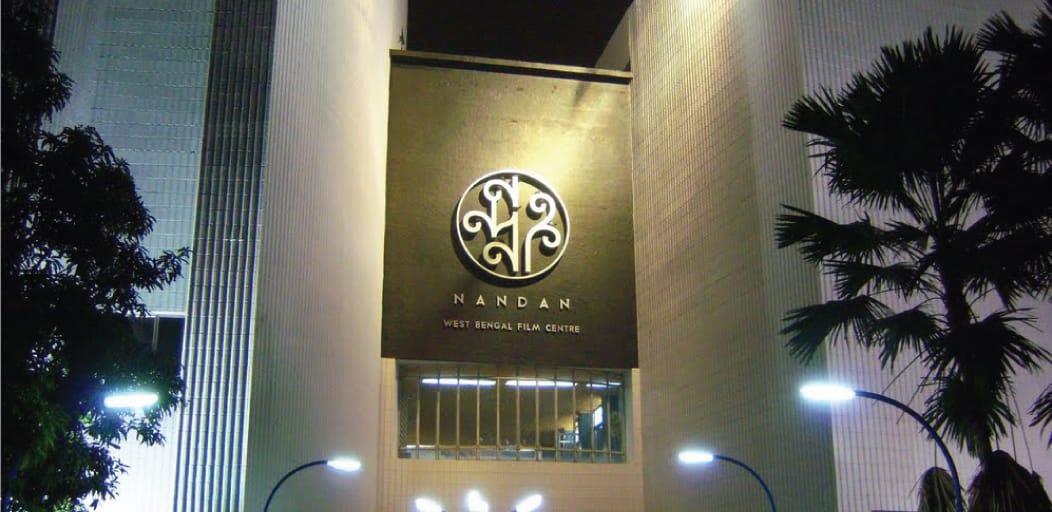 Things to Do: If you like watching classic films, you can visit this place with your better half. With nominal admission fee, you will be able to experience the best of International and Indian classics. Since most of the classics are all about romance and love, we have listed London and one of the most romantic places in Kolkata.
These are just some of the most romantic places in Kolkata. There are plenty others. Kolkata is a city of foodies and hence there are plenty of cafes and restaurants that you can visit for a romantic candlelight dinner. Let us know in the comments section if we have missed on any of the popular romantic places in Kolkata. Also, don't forget to share this article with your friends.
Tags
Comments