17 Ideas for Road Trips from Chennai!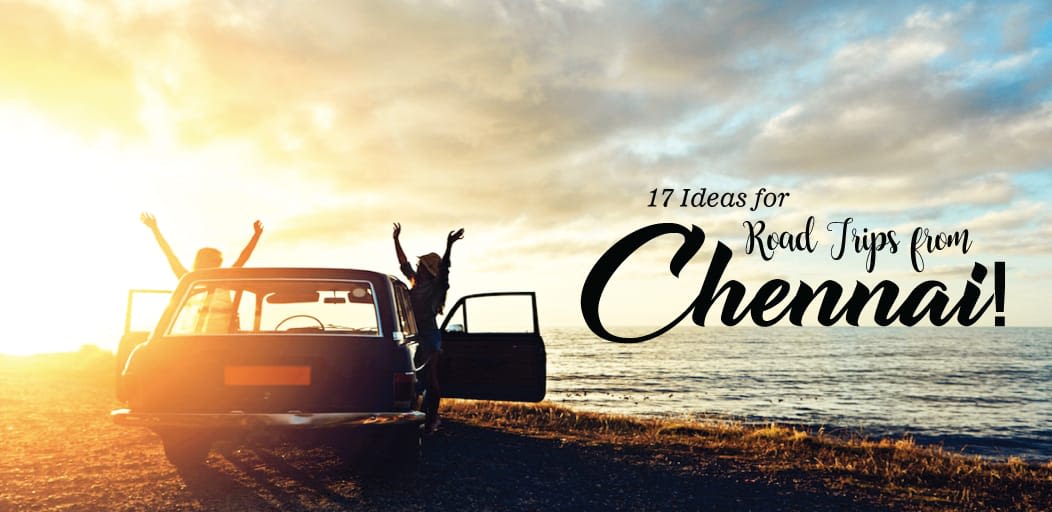 Chennai is a beautiful location surrounded by amazing places and picturesque landscape. Most of the land in Chennai is still virgin from human touch. Roads leading to the city are yearning for tourists to get on their wheels and take one of the road trips from Chennai.
The capital of Tamil Nadu, Chennai is one of the most beautiful and green cities of the country. Located along the shoreline of the Bay of Bengal, the city offers many options for a road trip or a weekend gateway. Road trips from Chennai are a great way to renew your senses and reconnect with your inner self. After weeks of hard work and strenuous hours, you find peace and joy in these small pleasures road trips from Chennai. Despite the inconveniences of travelling by road, the journey becomes a memory. As such, it is important to take a short break at regular intervals, especially those unplanned ones.
XOXODAY has some adventurous plans for your stay in Chennai:
Beach Team Outing in Chennai: Enjoy a team outing to the beach and thrilling activities like surfing, kayaking, and Kattumaram ride.
Coral Watching Ride: Want to witness the beauty of coral reefs in Chennai? You can admire corals in more than in deep water and see the reefs. Hire masks, snorkels, and fins, and enjoy. Enjoy the Coral Watching ride with your friends.
Authentic South Indian Lunch: Enjoy a pure vegetarian South Indian lunch in the heart of Chennai. Relish some of the finest delicacies of Chennai.
Simply South Trail: Take a trip to the heritage house of South India as you visit Dakshinachitra Museum. Stroll through the museum's corridors to learn more about the history of the state.
Golden Bay Resort Day Outing: Enjoy a day out at the Golden Bay Resort and its amazing backwaters of the Bay of Bengal. It is an amazing destination situated on the bank of the backwaters.
Chennai Countryside Tour: On a weekend, take a tour to the countryside of Chennai, away from the traffic, smoke, and dust of the city. Enjoy yourself amidst the paddy fields, sacred groves, and ancient village temples.
Pulicat Lake and Tada Tour: Spend a fabulous weekend at Pulicat Lake and Tada tour in the lap of nature, relaxing and rejuvenating at the mesmerising sights of Tada. The comfort of the serene lake, sumptuous lunch and absolute leisure just add to the day.
Deep Sea Fishing: Experience sports fishing in Chennai like never before. Explore this fun activity with state-of-the-art equipment and guided experts.
Mylapore Tour: Mylapore is a cultural hub of South India. The Mylapore tour begins in the heart of city and tales you through the temples and bazaars – a walk down the lanes to witness the tradition of Chennai.
Camping at Yelagiri: Enjoy camping at Yelagiri, a hill station located in Vellore district, Tamil Nadu. It is a famous place for trekking with a number of trails and reserved forest.
Road Trips from Chennai
On a Road trip from Chennai, you can enjoy the drive through the expressway, shorelines and beautiful plains. With precise navigation and excellent connectivity, you can reach any spot in a day and spend a weekend. Here are your choices for road trips from Chennai:
1. Chennai to Mahabalipuram (56 Km)
Mahabalipuram is a beautiful beach town located close to Chennai. The historical precedents dating back to the 1st century makes Mahabalipuram, also called Mamallapuram, a UNESCO World Heritage Site. The archaeological wonders and the fascinating monuments attract thousands of travellers to this place every year.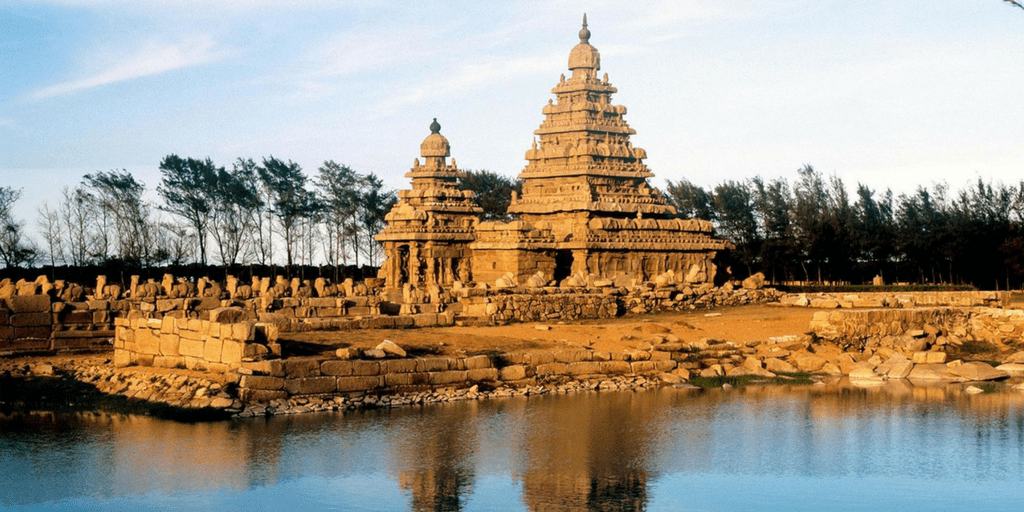 One of the famous sites is the Shore Temple, built in the 8th century. The impish sea, setting sun, and beautifully carved temples in the backdrop are perfect for photographers. The Mamallapuram Dance Festival is a significant event that one should not miss. A stay at Mamalla resort in Mahabalipuram will make your trip complete.
Attractions
The Shore Temple,
Mahabs
Arjun's Penance
Krishna Mandapa
Ganesha Ratha
Draupadi Ratha
Sculpture Museum
Activities: Bicycling tour to the neighbouring villages, masala and rice grinding, rangoli drawings or kolam, rejuvenating spa treatments, water sports
Best time to visit: December to March
2. Chennai to Pondicherry (161 Km)
The French colonial flavours are the greatest attraction of Pondicherry besides the roughish sea. The old houses, which have been converted into homestays and restaurants, are charming. The cafés serving authentic French cuisines, the French population, and the soft brick roads are symbolic of the beautiful city of Pondicherry. Walk along the seaside promenade, catch a glimpse of the sunset at the Serenity Beach, enjoy a French dinner at one of the popular restaurants, and shop for knick-knack in the main market. The things to do in Pondicherry will surely amaze you.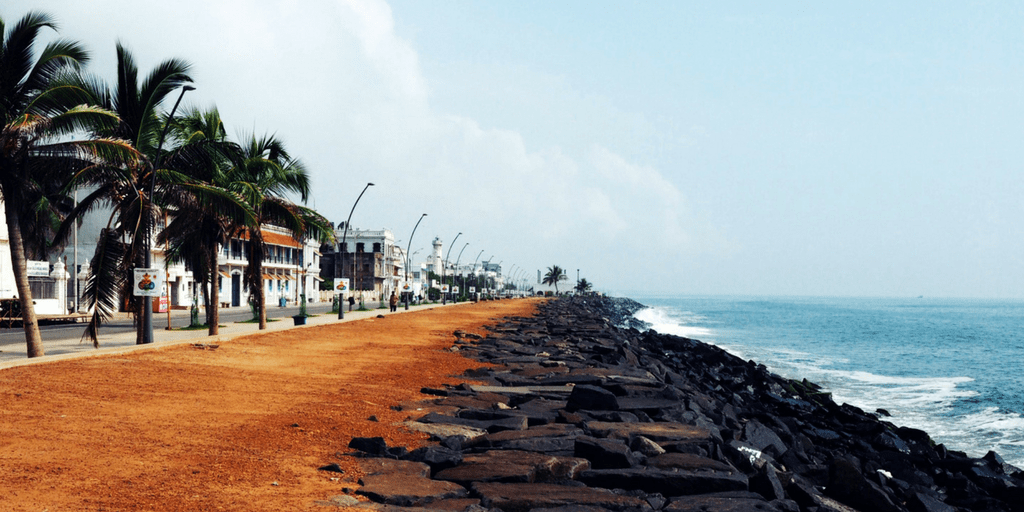 Fondly called "Pondy", the former French colony is a colonial townhouse aligned with clean cobbled streets and quiet atmosphere. The township has a bohemian chic vibe with a touch of new age French culture. The internationally acclaimed Sri Aurobindo Ashram makes Pondicherry a peaceful haven and a popular gateway for one of the road trips from Chennai.
Attractions
Sri Aurobindo Ashram
Sea beach
Notre Dame des Anges
Our Lady of the Immaculate Conception Cathedral
Sri Manakul Vinayagar temple
Sacred Heart Basilica
Activities: Enjoy walking through the clean roads of Pondicherry. Pamper yourself with Ayurvedic spa treatments at a local health centre. Enjoy exhilarating water sports and adventure activities
Best time to visit: October to February
3. Chennai to Pulicat (55 Km)
Pulicat is a beautiful seashore town located in the Thiruvallur district of Tamil Nadu. This township based on the Sriharikota island divides the Pulicat Lake from the Bay of Bengal. It is one of the most renowned invigorating sights close to Chennai. This is one of the best weekend getaways from Chennai.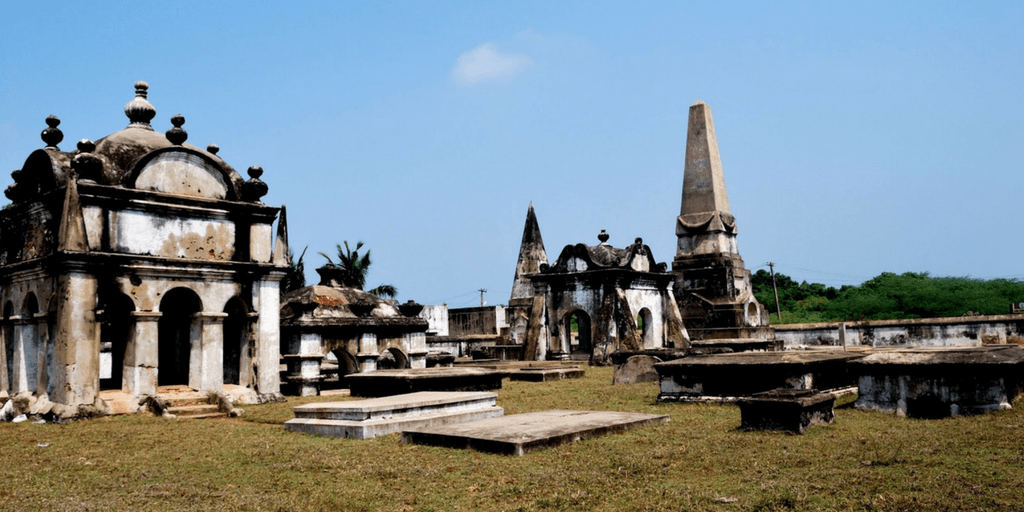 Attractions
Dutch cemetery
Fort
Churches
Bird sanctuary
Flamingo festival in December and January
Villages Vedurupattu and Nelapattu
Activities: Bird watching is a popular activity as you can see a lot of stunning species of migratory birds. Watersports and beach activities are popular forms of entertainment here in Pulicat.
Best time to visit: October to March
4. Chennai to Kanchipuram (72 Km)
If you are familiar with Kanjeevaram sarees, you should know its source too. Kanchipuram is a small town situated in Tamil Nadu that makes the most famous fabric used to weave Kanjeevaram sarees. This particular variety of sarees has a historical significance combined with socio-economic and cultural lives of the people who weave these six yards.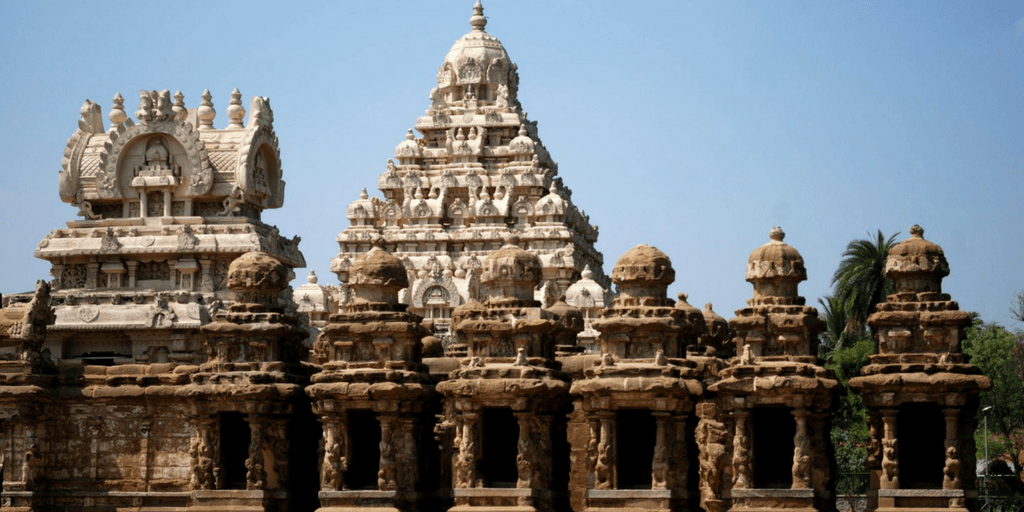 Popularly called the "Silk City", Kanchipuram displays thousands of artisans giving their best to create the best variety of silk. Here, the artisans work together to deliver quality sarees to the world. You would get surprised to meet some of the Padma Bhushan awardees too. Take a sneak peek into their simple and heart-warming lives, visit the ancient temples around, go saree shop, and have a ball.
Kanchipuram day out can be full of fun, adventure, and a historical road trips from Chennai. Spend a weekend here to experience the culture of the place. A stay at Anora Beach Resort will be memorable.
Attractions
Saree shopping
Temples of the Dravidian Legacy – Kamakshi Amman, Ekambareswarar, Kailasanathar, and Devarajaswami
Kanchi Kudil, an ancestral home
Vedanthangla Bird Sanctuary
Activities: Bird watching, sightseeing, Kanjeevaram saree shopping
Best time to visit: September to March
5. Chennai to Vellore (136 Km)
Vellore is a popular destination for one of the road trips from Chennai that takes you back to the Dravidian civilization. It is a common belief that the Lord Murugan appeared in Vellore. Reckoned as the Fort City of Tamil Nadu, Vellore is the city that perfectly blends the rich cultural history and heritage of the ancient era and its picturesque scenery. Vellore is one of the best Hill stations near Chennai.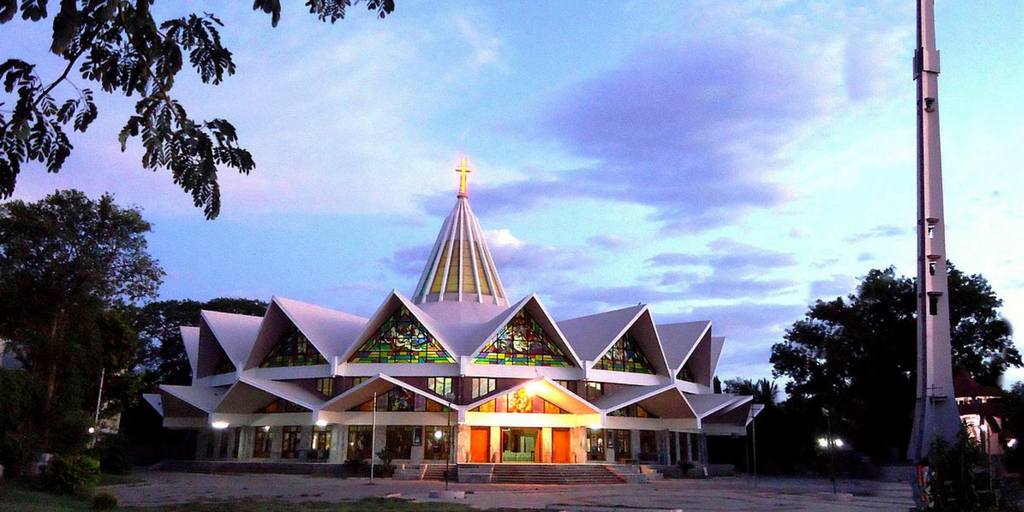 Attractions
Vellore Fort is an eminent and noted landmark tourist attraction
State Government Museum
Jalakanteswara Temple
Srilakshmi Golden Temple – the temple coated with gold interiors and exteriors
Archaeology Survey of India Museum
Activities: Indulge in sightseeing activities of architectural and historical significance.
Best to visit: October to March
6. Chennai to Tirupati (135 Km)
Tirupati does not need an introduction! The famous pilgrimage site dedicated to Lord Vishnu, Tirupati is a favourite weekend gateway for residents of Chennai. Besides its religious value, this place is also famous for the spiritual aura that lifts moods and fills up your senses with positivity and energy. Tirupati's ladoo Prasad made in a unique way, is not touched by any human hand. The concept of shaving off the head as an offering to the Lord is equally astounding. There are several stories of miracles and mythology to surprise people in Tirupati.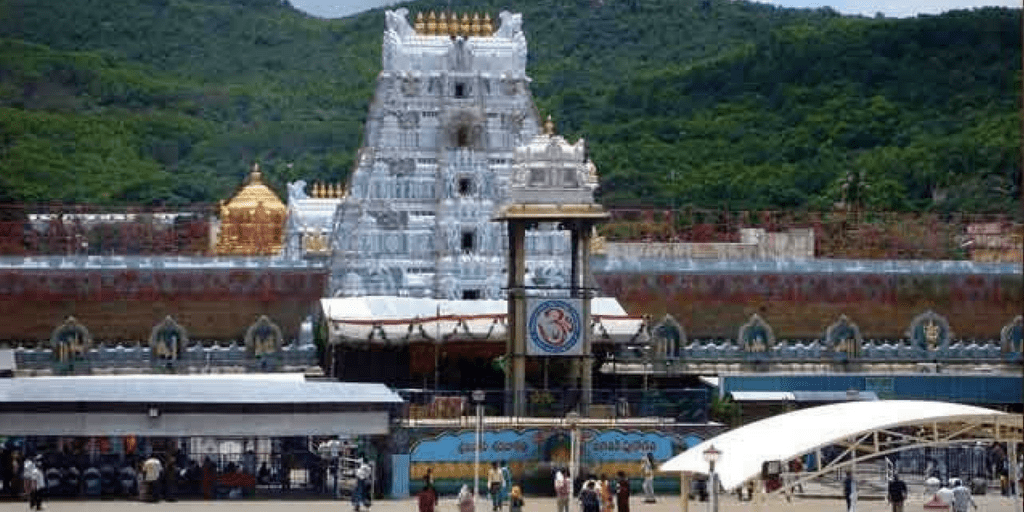 Over a million of disciples visit the Tirumala, alias of Tirupati, every year.
Attractions
Tirumala Tirupati Devasthanam
Venkateswara Temple
Silathoranam, the rock bridge
TTD Gardens
Activities: Sightseeing, temple visit, historical monument tour, Dinner by the pool.
Best time to visit: September to March
7. Chennai to Nellore (177 Km)
Nellore is one of the oldest towns of Andhra Pradesh that existed during the Mauryan Empire rule. The road trips from Chennai to Nellore would take you through beautiful and serene spots. You can witness the contributions of trade and art of the ancient times. Magnificent temples, pristine beaches, bird sanctuaries, and charismatic waterfalls are the reason to visit this place.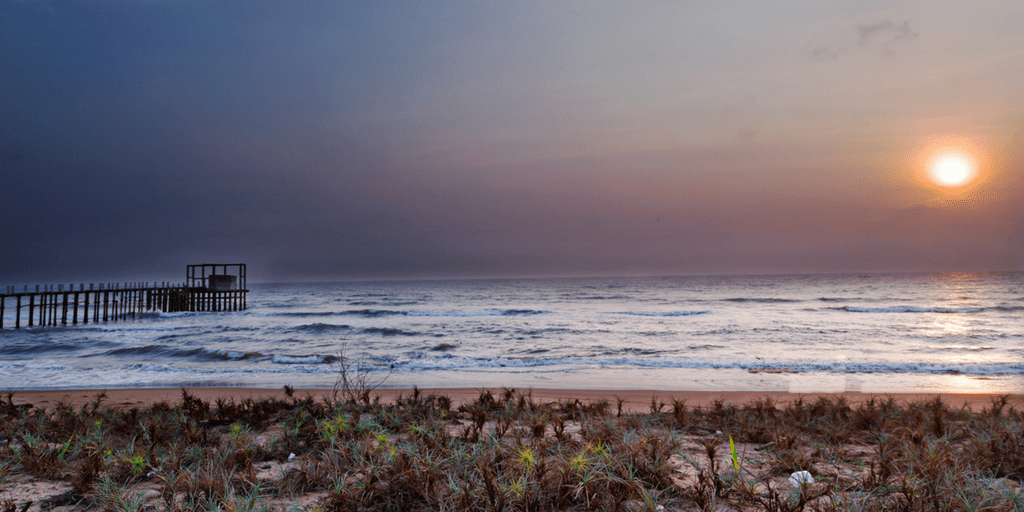 Nellore is a place close to nature. It is a perfect spot to spend a weekend and relax on the beach.
Attractions
Nellore's environs
Pulicat Lake
Nelapattu Bird Sanctuary
Somasila Dam
Udaygiri Fort
Satish Dhawan Space Centre
Activities: Bird watching and sightseeing are the two prominent activities that tourists enjoy.
Best time to visit: December to February
8. Chennai to Auroville (164.5 Km)
Auroville is an entirely different world. Nestled close to Pondicherry, Auroville is a small township built under the guidelines of Mother and Shri Aurobindo to showcase an ideal society and its living conditions. When you come to Auroville, be ready for a unique experience. Here only conscious, sustainable and organic living is the standard. Organic café, solar kitchen, several NGOs and open shops of organic products are here. It facilitates better living and empowered health. It is so inspiring to see the people of Auroville.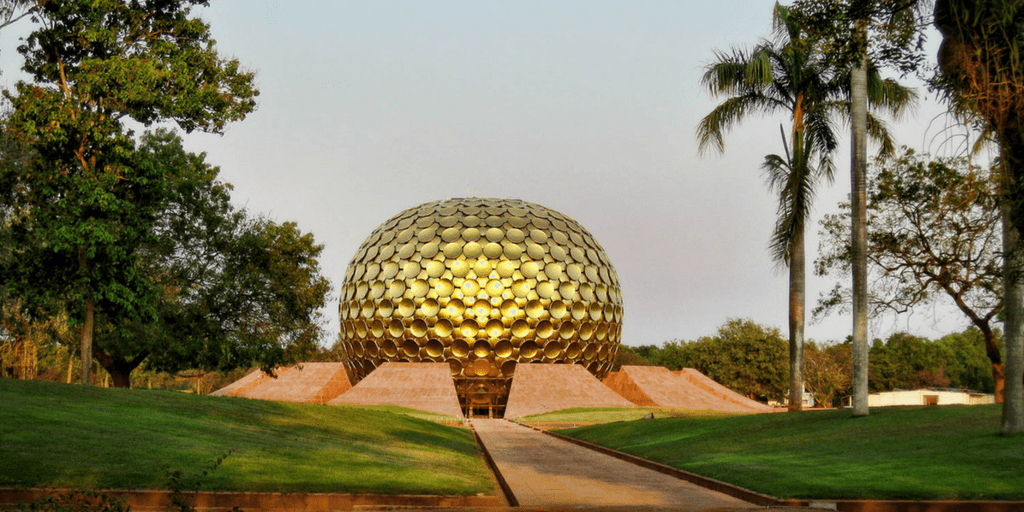 Enjoy the drive from Chennai to Auroville, stay here, and enjoy some conscious days of your life. Not to forget, the famous Matri Mandir located in Auroville, which is a golden glove for reflective moments. You can experiment with different types of international cuisines.
Attractions
Matri Mandir
The international standard of food and living
Trail walking and cycling
Solar kitchen
Organic cafes
Activities: Lend your hand and take part in the use of solar energy for day to day activities. Learn more about organic farming and sustainable living. Walk down the trails to witness the nature at its best.
Best time to visit: October to February
9. Chennai to Tranquebar (Tharangabadi) (270 Km)
Tranquebar, popularly called Tharangambadi, is a popular beachside Dutch colonial town close to Chennai. It has been an important port town for years. Take beautiful countryside road trips from Chennai to reach Tranquebar. As you enter the small town, the statuesque town gate shall greet you and remind you of the Dutch civilization.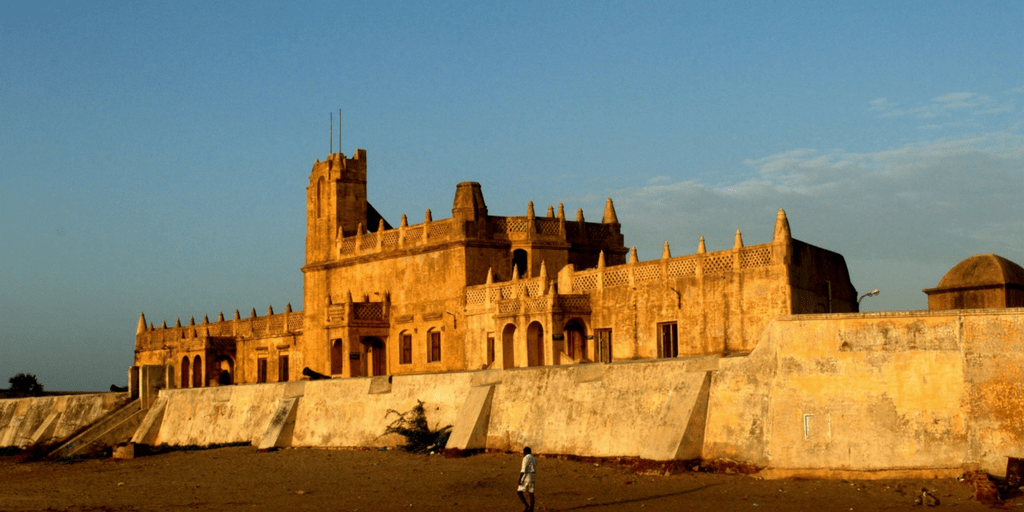 For a quick and relaxing weekend break, this place is a perfect gateway. It has calm waters, perfect for swimming, and allows you to be free. Heritage building, architecture, and cultural history of the town are mesmerising. The beach town is also called "the village of the dancing waves."
Attractions
14th century Shiva Temple
A dilapidated Danish Fort – Fort Dansborg
Danish Church
Danish Museum
Jerusalem Church
Activities: Sightseeing to witness the rich colonial heritage
Best time to visit: February to August
10. Chennai to Yercaud (358 Km)
Yercaud is a popular hill station located in Tamil Nadu. It offers a perfect balance of quality time and touristy fun to adventure lovers. This is one of the best places for Trekking in Chennai.  Amazing weather to beat the sultry heat of Chennai, Yercaud is a destination for a refreshing break near Chennai. As you visit this place, life comes to a halt – it is so peaceful.
Cuddles in the lush green environs and rolling hills of the Salem district, Yercaud is truly a mystical holiday destination. Break away from the city life and get into the amazing flora and fauna of the sleep gateway here.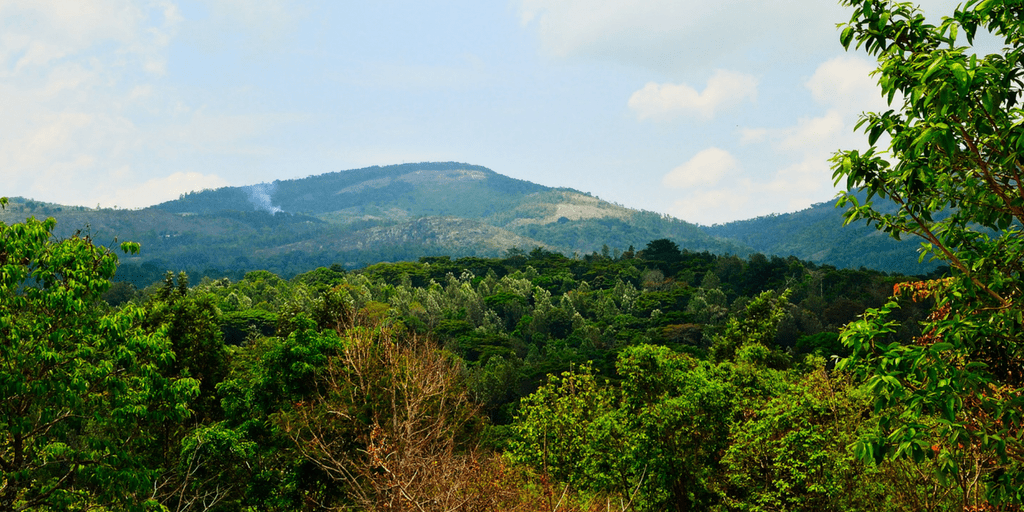 Attractions
Yercaud Lake
Pagoda Point
Kiliyur Waterfalls
Lady's Seat
Silk Farm
Deer Park
Rose Garden
Kottachedu Teak Forest
Bears Cave
Anna Park
Activities: Enjoy sightseeing, camping, and trekking uphill in Yercaud. Discover hidden natural treasures.
Best time to visit: October to June
11. Chennai to Yelagiri (227 Km)
Yelagiri is an ideal holiday destination.
This is for those people seeking a peaceful and calm break, cutting off from the madness of the city life in Chennai
. The highway leads you up to the popular hill station amidst beautiful routes. Going for a road trips from Chennai to Yelagiri is every biker's fascination.
Located in the Vellore district of Tamil Nadu, Yelagiri is magical with a tryst of a charming neighbourhood
. Also has tribal villages located here.
Because of the solitude and tranquillity of this popular hillock, the destination scores high on the popular weekend gateway list around Chennai
. Enroute, you can find plenty of roadside eateries, rest stations, and viewpoints.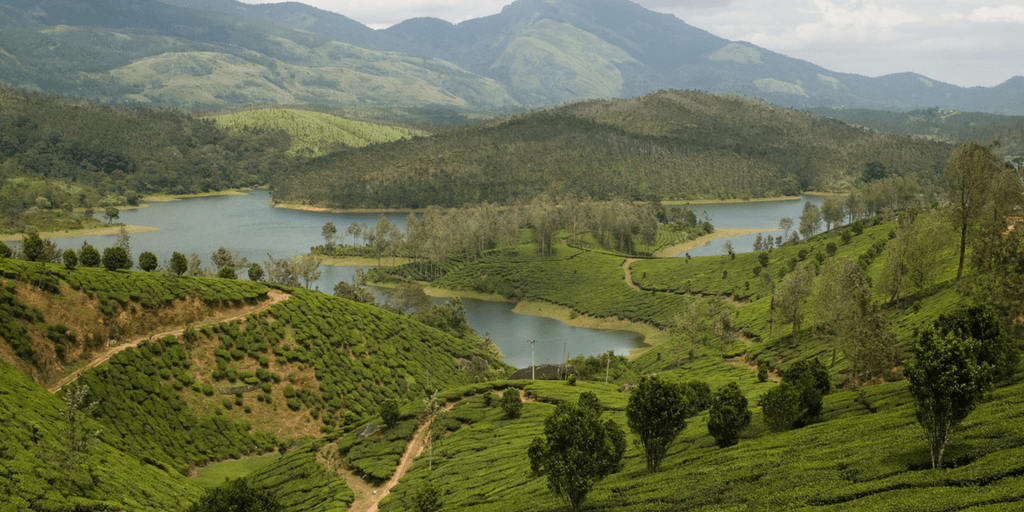 Attractions
Punganoor artificial lake-cum-park
Long walks
Bike routes
Swami Malai Hills
Jalagamparai Falls
Activities: Sightseeing and boating are the easy-paced activities you can enjoy. For adventure lovers, the Yelagiri Adventure Sports Association offers a wide range of thrilling activities like paragliding and camping in Yelagiri.
Best time to visit: November to January
12. Chennai to Nandi Hills (358 Km)
The charming greens of the hills and enticing environs are the popular features of Nandi Hills. A perfect weekend gateway destination, the lofty hills called Nandigurg are the ancient hill fortress located in South India. It offers the most magnificent view from the peaks.
Nandi Hills is not just any picturesque landscape; it is a place to relax and rejuvenate your body and mind. The cultural significance of the place with Tipu Sultan is significant.
Attractions
Tipu's Drop
Bhoganandeeswara Temple
Tipu's Summer Palace
Hoskote Lake
Brahmashram
Activities: Cycling, wine tours, and trekking are some of the celebrated activities for tourists who love to explore the landscapes and its depth. Spend some time watching birds too.
Best time to visit: Any time during the year
13. Chennai to Mysore (480 Km)
Mysore is the cultural capital of Karnataka, renowned for its beautiful palaces. An ancient town with a legacy of over 600 years, Mysore is a flamboyant destination for a weekend gateway.
Famous for its royal heritage, friendly populace and magnificent monuments. Mysore is a thriving hub for silk, incense, and sandalwood production with trade markets worldwide. Experience the heritage of Mysore like never before on a road trip from Chennai.
Attractions
Mysore Palace
Rajendra Vilas
Rail Museum
Shivasamudram waterfall
Mysore Zoo
Datta Peetham
Brindavan Gardens
Activities: Mysore royal walk tour, sightseeing
Best time to visit: October to March
14. Chennai to Kodaikanal (518 Km)
How can you miss this place if you are looking for road trips from Chennai. Kodaikanal is one of the most popular honeymoon destinations in India. Also known as Kodai, this beautiful place is the princess of Hill Stations in the South.  The things to do in Kodaikanal will make you say Wow! Kodaikanal is not only popular for its cosy and spectacular serenity but also for the phenomenal waterfalls and the beauty of the town. If you wish to take a weekend break, plan this road trip from Chennai.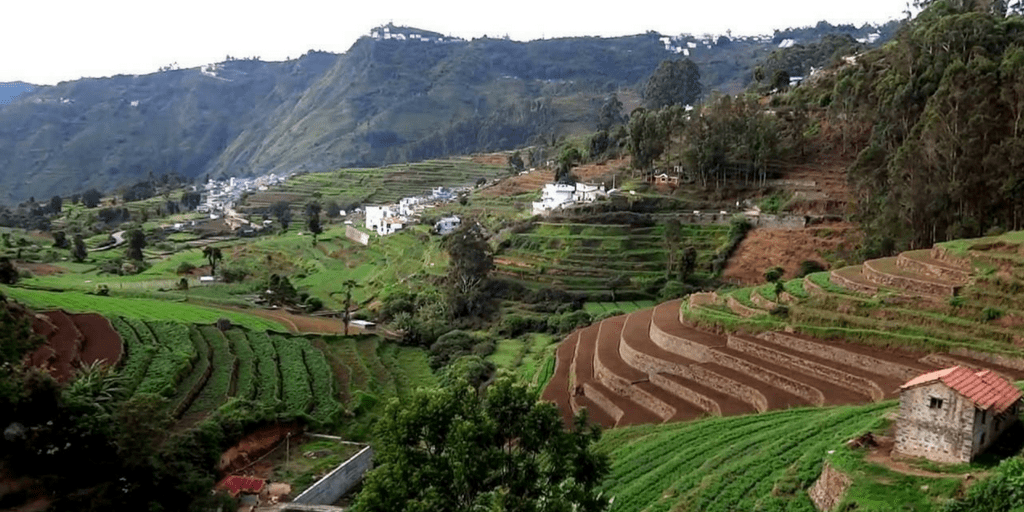 Beautiful waterfalls, quaint little cafes offering homemade cakes and chocolates, a huge lake, and trials for trekking. Kodaikanal has everything you need to experience a romantic gateway close to Chennai.
Attractions
Coaker's Walk
Green Valley view
Pillar rocks
Moir's point
Bryant and Chettiar Parks
Berijam Kaje
Silver Cascade
Bear Shola Falls
Activities: Rowing in the Berijam Lake, long walk in the parks, trekking in the hilly terrain
Best time to visit: September to May
15. Chennai to BR Hills (504 Km)
At the junction of the Western Ghats and the Eastern Ghats likes the BR Hills in southwestern Karnataka. One of the best places for road trips Chennai, this place is loved by many. The range of Nilgiris is one of the favourite gateways for people seeking an offbeat time far from the monotony of city life in the lap of nature.
Unique location, magnificent hills, and diverse flora and fauna are the major highlights of the BR Hills. Besides its abundant biodiversity, the hills also flaunt its green thickets, which is a home to the tribe Soliga.
Attractions
BR Temple of Lord Rangaswamy
BR Hills tiger reserve
Jenukurba
Soliga tribal hamlets
Activities: Bird watching, trekking, mountain biking, jungle safari, wildlife photography in the forest premises
Best time to visit: June to November
16. Chennai to Ooty (547 Km)
A cosy little hill station, Ooty and its quiet neighbourhood are simply splendid for a holiday. This place and its greenery are often mistaken for an English countryside. The sightseeing places in Ooty are amazing.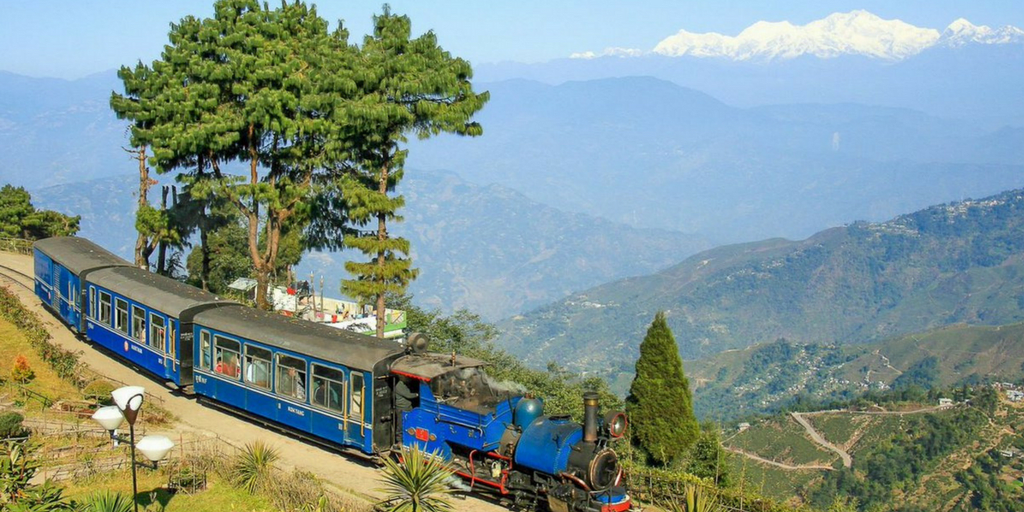 Ooty combines the charming beauty of British bungalows, parks, temples and gardens. One of the popular hill stations of South India, the place offers a welcome relief to tourists far from the humdrum scenes of our daily life.
Attractions
Botanical Garden
Rose Garden
Thread Garden
Stephen's Church
Nilgiri Library
Tribal Research Centre Museum
Doddabetta Lookout
Activities: Sightseeing and boating
Best time to visit: May and June, December to February
17. Chennai to Meghamalai (545 Km)
An exquisite and attractive destination that is abundant in natural beauty. Meghamalai nuzzles in Tamil Nadu's  Western Ghats. Also called the "High Wavy Mountains," this incredible destination is perfect to spend some quality leisure time. If you are looking for road trips from Chennai then this place is a must visit.  As you absorb the panoramic view of the lofty peaks and green environs. It is also one of the best places for trekking in Chennai.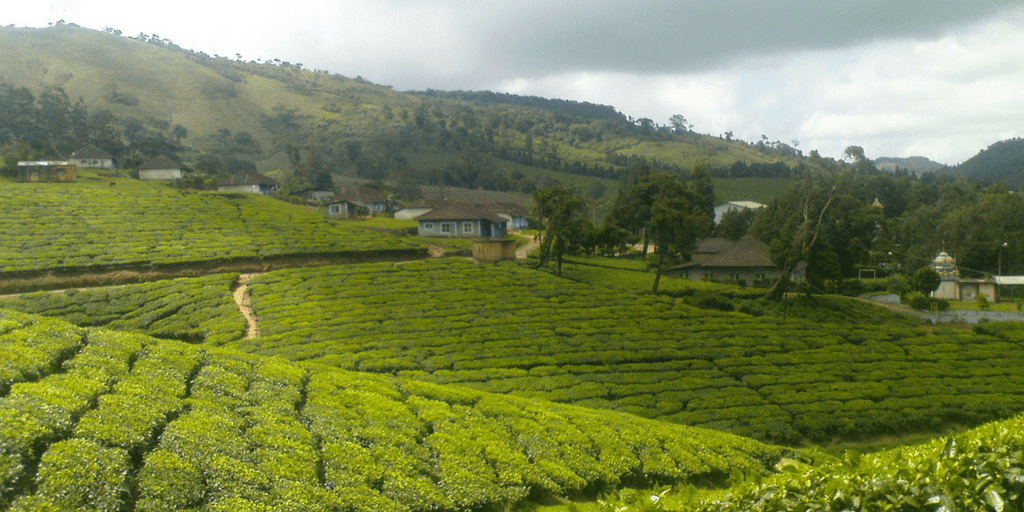 Attractions
Meghamalai Wildlife Sanctuary
Clouds Land Falls
Meghamalai falls
Vellimalai
 Activities: Meghamali is a beautiful destination where you can spend some time sightseeing and visiting other gorgeous destinations
Best time to visit: September to May
XOXODAY aims to bring to you the best holiday destinations close to your city. Experience adventure, romance, local tours, lifestyle tours, hobby tours, and much more with our team and their experienced playlist.
Tags
Comments