Top 5 Promotional Items To Give In Employee Rewards And Recognition Programs
3 Min Read | Employees play an essential role in keeping the business developing and working smoothly. Every organization needs a necessary reward scheme for employees that address these four sections: satisfaction, benefits, recognition,…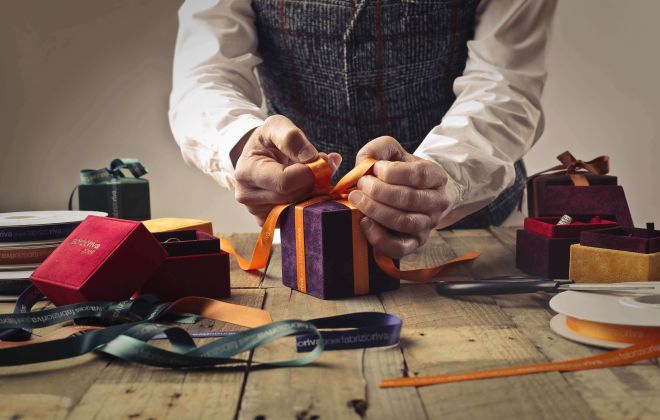 3
Min Read |
Employees play an essential role in keeping the business developing and working smoothly. Every organization needs a necessary reward scheme for employees that address these four sections: satisfaction, benefits, recognition, and appreciation. A winning system should identify two kinds of employee activity-performance and behavior. Employee rewards and recognition programs do much more than just make individuals feel good and happy. Read on to get recognition program concepts and learn what your employees actually need.
Purposes of Employee Rewards Systems
Reward systems serve different objectives in systems. Effective reward systems help a company be more competitive, engage key employees, and improve turnover. Reward systems also can improve employee motivation and strengthen the concept and vision of an organization among the future employees.
These rewards are most commonly given in the form of pay increases, bonuses, or gifts, such as health care premiums. Such recognition programs can be split into two sections: direct and indirect benefit. Both offer to the financial betterment of an employee. Direct compensation is consists of increases in hourly pay, increases in salary, based on time with an organization, and bonuses based on the performance of individual, group, or organizational objectives.
Coupon Card:
One of the excellent ways to keep employee morale high and motivate them is to offer the opportunity to win coupon cash card and exclusive prizes with fun and interactive promotions. Once an employee closes a qualified the target he or she will get a coupon cash card. Each card is marked as a potential winner.
Promotional Timepieces:
Branded timepieces are excellent items for companies to distribute throughout the office and in markets. Promotional desk clocks can make nice executive rewards when customized with a special message. Wall Clock decoration is generally a screen print or laser engraving. This classic clock decorated with your logo makes an ideal executive gift or employee prize.
Promotional Picture Frames:
A picture is worth a thousand words. Get the talk started with personalized picture frames that show off their loved ones and your brand. These promotional photo frames make a bold impression without busting your budget. Consider these traditional frames for employee gifts or incentive prizes. Digital frames are often more valued because they show not just one image but an entire slideshow of happy memories. They're thoughtful gifts for executives or long-term users.
Travel Items:
Gifts for traveling are recognized by anyone who takes multiple tours. Some products, such as earplugs and bags, are best suited for everyday flyers. Others are great for any type of journey. Travel wallets, branded luggage tags, cosmetic bags and other personalized travel accessories. These business promotional items will make their trip more pleasant and remind them that your brand will always go the extra mile. No matter what you select, when your travel promotional items are used, various people in airports and hotels see your brand name. Business, take your promotion on the road or in the air with our selection of stylish and fashionable travel gifts.
Electronics Devices:
Your message will be seen with promotional electronics including headphones and portable speakers. Power your campaign with promotional electronic gifts they'll love for amped-up brand presentation. Putting your logo on electronic promotional items makes a big impression because the items that people actually use give the most for your money.The best electronic gift for the employee is Laser Pointer USB Memory Pen. This solid brass ballpoint pen highlights a twist-off USB flash drive built into the barrel for convenient travel use. With a laser pointer included in the upper barrel, this pen compactly fits all of their presentation essentials into one device. Receivers are more satisfied with thoughtful, useful gifts and rewards. Whichever gift you select, remember to package it nicely in a custom electronics case!
Summary
The concept of promotional items to give in employee rewards and recognition programs is not to promote financial gains but to inculcate the pride and affection towards the workplace. It is important to know the main objective which is to have long-term relations with employees and even an email acknowledging the hard work is enough to make work delightful and not a compulsion.
Tags