Two Days Trips Near Mumbai To Gift Your Employees
12 Min Read | Travelling is all about getting much needed relaxation and seeing beautiful sites. A working lifestyle has often severed Indians away from traveling. But still, they can take small trips on…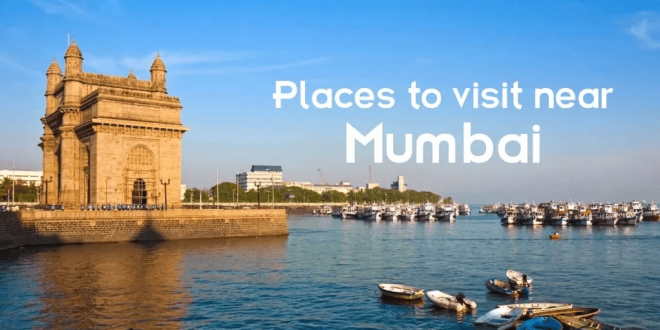 12
Min Read |
Travelling is all about getting much needed relaxation and seeing beautiful sites. A working lifestyle has often severed Indians away from traveling. But still, they can take small trips on the weekend if they are looking forward to traveling. A two-day trip can in face bring a huge change in the mood and refresh someone up. Mumbai is the economic capital of India and it automatically becomes a busy city. Almost everyone works in a stressed way throughout every week. A short trip will definitely help them find solace for a while. Searching for Places to visit near Mumbai for 2 days gets easier with this list.
The list makes available as many destinations as possible for the busy people. They will of course need to plan their trip wisely and pre-book hotels. One can reach most of the places personal cars or rented cars. A long ride is always a good start to any trip. The places would be quite well known among people of Mumbai. These can also come useful to tourists in Mumbai who want to experience small but beautiful places in Maharashtra. The list will be on the bigger side to accommodate as many places as possible. So, let's begin with discovering Places to visit near Mumbai for 2 days.
Places to visit near Mumbai for 2 days.
Lonavala
The place doesn't need an introduction because it is quite famous. The place is good to visit throughout the year for its awesome weather and beautiful setting. The Shayadri Range of the Western Ghats houses the place. But monsoon months are the best time to see the beauty of Lonavala. One can see dense forests, beautiful waterfalls and a serene lake at Lonavala. Karla caves and Bhaja caves entice people with the historical aspect of the place as well. Ramchi Fort and Lohagad fort are also must visit places if you visit Lonavala. It automatically becomes a part of Places to visit near Mumbai for 2 days. You can reach Lonavala from Mumbai in just 2 hours by car. The place is perfect for people who like to visit mountain or hilly regions.
Matheran
Often an underrated place Matheran is appropriate for a weekend or quick trip. Another hilly area and house in natural wonder the place is peaceful and serene. Matheran is quite when compared to other similar hill station. It is also free from reckless city lives. Cars are not allowed inside the town to respect and preserve its beauty. One can visit Matheran throughout the year and it is just 54 Km away from Mumbai. Tourists can enjoy the Panorama Point, Charlotte Lake and trekking to Garbett Point. A trip in Matheran includes a ton of walking. Overall it is a good option in Places to visit near Mumbai for 2 days.
Alibaug
Another famous getaway in the list which where one can reach either by car or a ferry. We would definitely recommend the ferry ride for the experience. The place is sheer perfection for any person that loves beaches. One can get the most of the place during the months of November to March when the weather is pleasant. The place is in the Raigad district and several beaches dot the place. Some places to visit in Alibaug are the Alibaug Beach, Beach and Kanakeshwar forest. One can easily rest in the hotel and no one will be there to disturb them. Inclusion of Alibaug in the list of Places to visit near Mumbai for 2 days is a must. It is due to its beauty and easy accessibility.
Kamshet
 A beautiful hilly place that is quite close to Lonavala. The place is mostly known for its paragliding adventures which is a must do thing. The weather is pleasant and winter months are the best time to visit Kamshet. The place has fresh air and is away from the pollution of city. Pawna Lake, Bhairi Caves and Bedsa caves become must visit places. One can also include a trip to Lonavala or Khandala if they are going to visit Kamshet. The lush green place is a natures abode and best for adventurous people.
Raigad
A place of historical importance and it has lush green environment in it. It contains the remnants of the Maratha Empire and the fort is a must visit point in Raigad. If someone is adventurous then they can climb the 1,700+ stairs for the experience or they can take the cable car. The place is also situated 103 Km away from Mumbai which will take about 3 hours. The must visit spots in Raigad are Raigad fort, Diveagar Beach and Jagadishwar Temple. One can always choose to visit Kamshet with Raigad. This place in the list of Places to visit near Mumbai for 2 days is must for history admirers. For those who are enthusiastic about Shivaji and the Maratha Empire.
Mahabaleshwar
Mahabaleshawar is a place for people who like high places and nature. Rivers, greenery and Rocky Mountains lines the place. Found in the Western Ghats this has become famous for Places to visit near Mumbai for 2 days. One can find beautiful lakes to serene valleys in Mahabaleshwar. It easily accessible as well. The best time to visit Mahabaleshawar is in the winter months when it is less crowded. People should always avoid monsoon months due to heavy rainfall. Points to visit are the Chinaman's fall, Panchgani, Arthur's Seat, Venna Lake and Dhobi Waterfall. A weekend or sudden trip to Mahabaleshwar can refresh one's mind to a great extent.
Daman
Part of a Union Territory in India this place house one of the best beaches that one can find. The sunrise and sunset it's amazing and it is less crowded than many other places. The place is simple and relaxed when you compare it to the bustling cities that lines India. This point in Places to visit near Mumbai for 2 days is good for experiencing the India that is often unnoticed. One can visit the Devka Beach, Mirasol Lake Garden and St Jerome Fort. City shopping in Daman is also exciting. You can find various options and affordability.
Manori
A peaceful place that one can visit because of its beaches and serenity! The fishing villages that line it make Manori famous. It is very close to Mumbai and is easily accessible. It is also a known site for picnic goers but one can turn it into a two day trip. In the trip one can see places like the Beach, the Global Vippasanna Pagoda and the Samudreshwar Temple. Beach parties are also held frequently so it becomes a sought after place for party goers. This place in the list of Places to visit near Mumbai for 2 days reminds us mostly about Goa. It is best for people who do not have much time but want to immerse themselves in relaxation.
Malsej Ghat
Malsej Ghat is basically a mountain pass that falls in the Western Ghats. It is a beautiful place for people who love to visit hilly areas. Forests fill the area along with different kinds of birds. It is just 154 Km from Mumbai and is an ideal choice in the Places to visit near Mumbai for 2 days list. The place is best known for its birds and also for its pleasant weather and scenic beauty. Monsoons aren't good in the place so the best time for the trip will be summer and winter months. The place is quite homely and the must see spots are Malsej falls, Ajoba Hill fort and Pimpalagaon Joga Dam. As a hill station it automatically becomes a good destination for trekking. So, the place is both appropriate for adventure lovers as well as peace lovers.
Ajanta and Ellora Caves
People living near Mumbai may have already visited. But, if they missed it then this is a perfect weekend or two day getaway. The caves fall in Aurangabad district of Maharashtra. It makes an important part of Indian history. The place is a UNESCO Heritage Site and has been well maintained. One can take one to two days to appreciate the Buddhist Architecture present in the rock cut caves. Jain and Hindu temples are also present in the premises and one can easily get lost in the beauty. This is the best place in the list of Places to visit near Mumbai for 2 days for history buffs. It has a beautiful manifestation of architecture. They can easily spend several days in the place but two days are also good. The best part of both places is that their situation is in the natural forests which add to the ambience. Both the places are about 300-350 Km away from Mumbai and is easily accessible. Kailasanatha Temple in the Ellora caves is a must visit place. Accommodation is very easy to find and the one must visit during June to March to get the best out of the places.
Panchgani
One of the most beautiful hill stations in India, Panchgani wonders every tourist. Five hills surround the place and give the place its name. Situated in the Satara district of Maharashtra, it is famous for its natural beauty. The place has pleasant weather throughout the year and can be a great part of Places to visit near Mumbai for 2 days. The plateaus present in the place makes it even more iconic. British people were also mesmerised by the beauty of Panchgani. This made them declare it their summer resort. A quick trip to Panchgani is one of the best ways to get relaxed and be away from the hustle bustle of the city. The must see points are Sydney Point, Devil's Kitchen, Table Land and Mapro Garden.
Shirdi
A good two day trip place for religious and spiritual souls! It is the home of Sri Sai Baba a popular saint of India. Thousands of people visit the place every year and has made it prosperous. It is easily accessible from Mumbai and one can visit through car or bus. Several hotels and transportation are also found in the destination. Along with the Sai Baba Temple there are many religious places around the town that one can visit. So in the list of Places to visit near Mumbai for 2 days Shirdi can definitely be an option for the religious people.
Igatpuri
The list is slowly becoming a holy grail for lovers of hill stations. Igatpuri is another one in the list and it is in the Nashik District of Maharashtra. A mesmerizing and beautiful place to be at during the pleasant winter months. It can definitely be one of the getaway Places to visit near Mumbai for 2 days. Easy accessibility and serene nature makes it a good choice for a weekend or quick trip. The place can be also visited in the monsoon months as it looks beautiful. If someone loves travelling by trains then they can access the Igatpuri station. They will have to take a train from Mumbai. Some points to see in Igatpuri are Arthur Lake, Kalsubai Peak, Camel Valley and many others. It is a really good place to be for relaxation on a quick trip.
Nashik
History reverberates through Nashik as it has always been a part of Maharashtra. Especially well known for the Kumbh Mela it is also a serene place to be in. The town bustles with life but it has its peaceful moments as well. The place is the wine capital of India and nestles the Sula factory, the producer of best wines in India. A Sula festival happens every year to celebrate wife, life and music. One can roam through the Sula Vineyards by booking a tour with them. Tracing the peaceful country side also help in de-stressing a lot. When someone visits Nashik they should definitely visit the Dudhsagar Falls, Panchvati, Trimbakeshwar as well. It is about 160 Km from Mumbai and has good connection through public transport.
Palghar
A gem that isn't discovered by many, this place speaks beauty. The lush greenery contrasted by the beaches does wonders. It takes about 2 hours to reach Palghar from Mumbai and the railway connection is also quite good. Population is on the lower side and tourism isn't pronounced in the place. History also lines the place through the forts and ruins. One can definitely spend a serene holiday out here with their loved ones on a quick trip. Pre-planning of staying becomes necessary as it is far away from commercialism.
Diu
Diu takes about 15 hours from Mumbai but still it is a great for Places to visit near Mumbai for 2 days. Diu isn't crowded at all and the peacefulness will be different for city dwellers. The mesmerizing beaches never fail to impress any of the visitors. Portuguese culture and history lives in the place due to its past presence. There is an interesting Sea Shell Museum present in Diu as well. Cheap hotels and accommodation makes Diu one of the perfect quick trip destinations. One can always enjoy the sunrise and sunset at the beaches and then move on to other attractions. Must visit places include the Diu Fort, Ghogla Beach, Naida Caves and St Pauls Church. Availability of alcohol is also a plus point of this place. One should never miss out on tasting the rich food of Diu along with the amazing hospitality.
Bhandardara
This place in the list of Places to visit near Mumbai for 2 days has situation by the river Pravara. The village in the Western Ghats has the feel of mountains, waterfall and forests all in one. Bhandarara Lake and the Radha Falls have gained popularity due to their picturesque nature. Construction of resorts is being done to bring in tourists who want to relax on a quick trip. It falls about 165 Km away from Mumbai and travelling by car is quite easy. The summits of the place become ideal for people who trek. Some tourist points around the place are Arthur Lake, Wilson Dam and Ratnagar Fort. One can easily make a weekend trip out of the place.
Gir
People who love to enjoy forest would definitely love this place. This is the only place housing the remaining Asiatic Lions. Gir has recently come into limelight for preserving the lions from being extinct. A heaven for animal lovers it houses as many as 300 species of birds and 38 types of mammals in it. An unforgettable part of Indian the place is a must have in Places to visit near Mumbai for 2 days. Spotting of leopards, chausingha, hyena, spotted deer and sambar deer are quite common. Wildlife safari in Gir can be easily arranged and it is best to visit by personal car. Rivers and dams also line the reserve making them tourist attractions as well. Winter and autumn months are the best time to visit the place.
Kolad
People looking for some water sports must include Kolad in the list of Places to visit near Mumbai for 2 days. The Kundalika River makes rafting, tubing, kayaking and rappelling possible. It has made it a youth centric place. Situated in the Raigad district it becomes easily accessible from Mumbai. The place makes a perfect destination for short trips. Kolad is one of the best places to experience white water rafting in India. Along with the water sports, people can also tourist attractions. Popularity of trekking and mountain biking is also seen in the recent years. The place has plenty of nature to enjoy and a couple or family can easily enjoy a peaceful weekend at Kolad. June to March is the best months for visiting Kolad.
Harihareshwar
Harihareshwar is also known as the Dakshin Kashi as it is famous for the temple of Harihareshwar. The river Savitri flows through it making it pious and peaceful. Three hills Harihareshwar, Harshinachal and Pushpadri surround the town. The place is also famous for its two beaches and has quickly become a resort destination. Religious and mythological connotation is also attached to the place as river Savitri. It has a symbolic meaning when the river meets the Arabian Sea at this place. Its placement in the Konkan strip makes the beaches mesmerizing and strikingly beautiful. The place can easily be a weekend destination if someone travels from Mumbai.
Rajmachi
Greenery and history in abundance is always found in Rajmachi. This place has changed many kings and owners. The influence of different owners has made it one of the Places to visit near Mumbai for 2 days. Two fortified peaks named Shrivardhan and Manaranjan are also found in Rajmachi. The place can easily be a hide out from the usual city life for a day or two. Trekking to the forts is quite adventurous and everyone that wants to visit the place should try it. The trekking can be for 2-3 hours or even for 30 minutes according to the way that one takes. Trekking is the main aim in this tourist spot so people should prepared for it. If they do not want to take the hassle then the list has already pointed out.
So, finally the list is concluded but there are several other places to visit near Mumbai. One can easily take a trip through Mumbai if they haven't seen the beauty of the city yet. Also combination of several places in the list can become into one trip of 4-5 days for a longer trip. Maharashtra is quite big and that is the reason there are so many options. The list contains as much diversity as possible to accommodate ample amount of hill stations and beach destinations as well. Some unique destinations are also mentioned to help adventurous people out. Vacation is definitely an important thing in everyone's life and this list conveys it. So, ending of the list is in a positive note to let everyone enjoy their quick relaxing trip.
Tags