17 Quintessential Options for Places to Visit near Delhi on Weekends!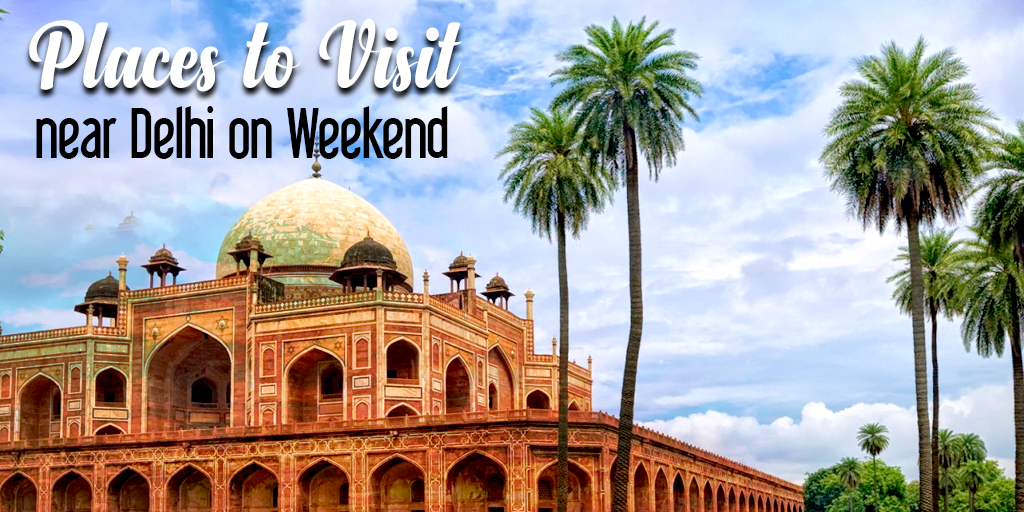 Weekend getaways are a wonderful way to relax your body and mind. The need of vacation is often felt in any person, and they do need a small trip here and there. A trip close to home also costs less, and they get quickly wrapped up. The rise in the weekend trip is being seen throughout India. With the facility of cars and buses, the trips have become fast and coveted. Weekend trips are nice for solo trips as well as family or couple trips. They also let everyone have quality time which they may miss due to hectic schedules. In this article, we will deal with places to visit near Delhi on weekends to help Delhites and other tourists out.
Being the capital of India, Delhi is bustling with life and clamor of the city. The place has historical and political value and is often regarded as the heart of India. No one can miss the variety and multiculturalism present in Delhi. But Delhi people also have a very hectic life. Couples often have to tackle job and home at the same time which takes a toll on them. A weekend getaway can be a perfect thing for people with busy schedules. It also helps them in discovering new areas. If someone has a car or a bike, then it is best to travel by them, but Delhi is well connected by trains and buses. This makes it quite easy for anyone to discover places to visit near Delhi on weekends.
The article will list the best places to visit near Delhi on weekends in a concise and easy way. The budget for a weekend trip is quite low, and that is why these places wouldn't be hard to handle. Providing quite a bit of information to help anyone looking for a trip soon has taken place in the article.
Places to visit near Delhi on Weekends
Agra
Agra is well-known among all Indians for being the location of Taj Mahal. But the city is quite beautiful for its other significant spots as well. Taj Mahal is a must-see site as it is one among the Seven Wonders of the World. It has an intricate architecture that speaks of the Mughal history of the place. Along with it, people can check out Fatehpur Sikri, the Agra Fort, Akbar's Tomb and other places. It can be a very quick trip from Delhi and is a must among places to visit near Delhi on the weekend. Tourism in Agra is available throughout the year, and there are tonnes of hotels. Transportation becomes easier through ample amount of buses and Trains. Having Agra Ka Petha is a must do a thing when someone is visiting the city. Agra is very cheap when people come from Delhi and is a perfect weekend getaway.
Nainital
Nainital is a beautiful hill station based in Uttarakhand. It is surrounded by the Kumaon Hills. The lake is the center of the city, and it looks stunning. Mostly known for Honeymooners, it is a great place for family and solo trips as well. A long drive from Delhi is the best way to reach Nainital. The main mall area is also kept clean, and cars cannot enter it. You can go on sightseeing from Nainital or just stay around and enjoy the place. It becomes a must visit among places to visit near Delhi on weekends due to its location and beauty. Ample amount of hotels line in Nainital. Must do things in Nainital are boating on the lake, riding the ropeway and shopping in the evening. There are some great candle stores and restaurants that line the lake. The weather remains pleasant, and the place is suitable for a visit anytime during the year.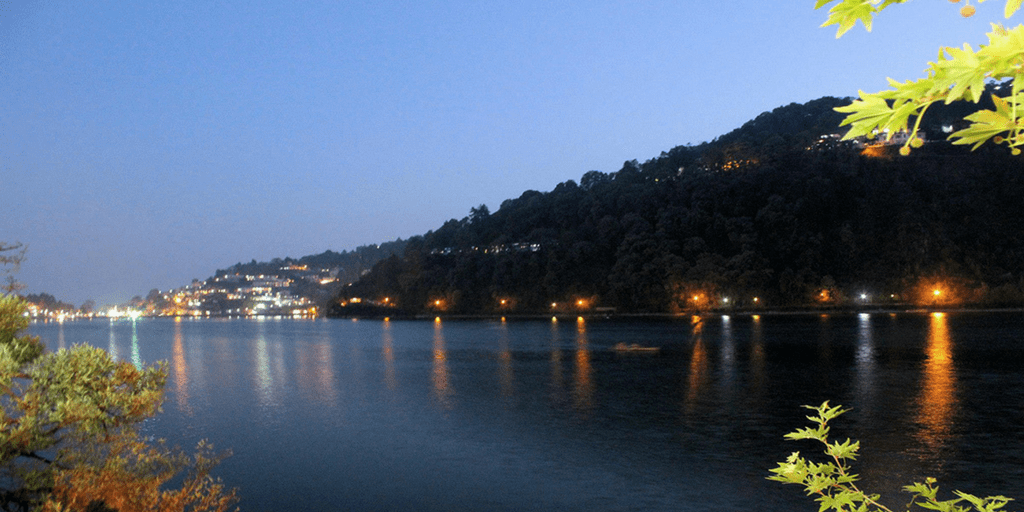 Shimla
A well-known hill station in India, Shimla presents itself with unending beauty. Situated in the state of Himachal Pradesh, Shimla is very easy to access from Delhi. A two day trip to Shimla will refresh anyone's mood and make them feel good. The mall of Shimla is quite famous for its beauty, and one can take a pony ride on it. British history of India becomes evident in Shimla, and it also gives the place its beauty. The colonial architecture contrasts temples which are quite famous. The must visit places in Shimla are the Ridge, Mall road and Jakhoo Temple. One must take the toy train to Kalka for its sheer beauty. Shimla has easily become a part of places to visit near Delhi on weekends. The best months to get the most out of Shimla are from October to June.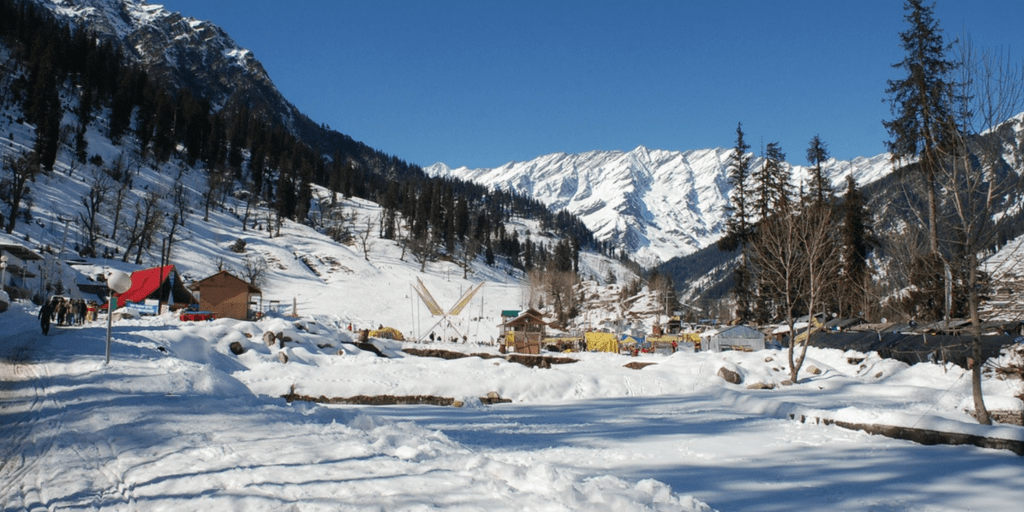 Kasol
An underrated hill station which is breathtakingly beautiful. Kasol is a must visit place for anyone who loves mountain and nature. Kasol can be a little hectic to reach, but it is definitely worth it as among places to visit near Delhi on weekends. We know Kasol mainly for its Israeli cuisine that is also found quite easily. The situation of the village is near the Parvati river, and it makes Kasol a picture perfect place. People who love trekking and the beauty of Himalayas would love this place. The best time to be in Kasol is anytime except the Winter months when the place becomes extremely cold. The must-see places in Kasol are Parvati river, Malana and experience the Kheerganga Trek. Kasol is a perfect place for couples due to its romantic setting and the beauty that it has. One can find several hotels at the place, and a bus from Delhi can easily bring anyone to Kasol.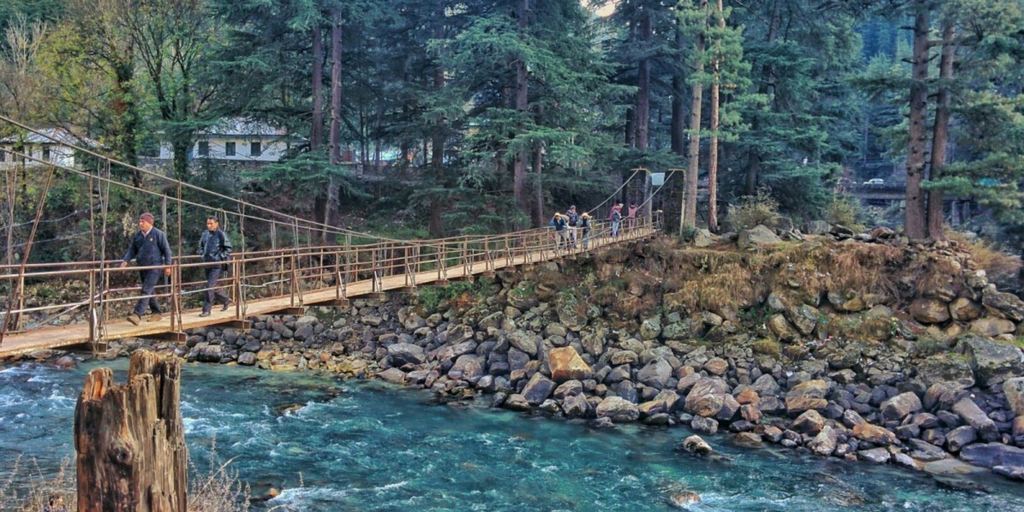 Mathura
Mathura is mainly known for its mythological associations with Lord Krishna. It can be a good place to visit for religious families as it is well connected with Delhi. The place gets a lot of pilgrimage throughout the year. But, during festivals related to Lord Krishna, it receives more tourists. Several temples and shrines are present in the city along with the 25 ghats by the river Yamuna. 20 monasteries are also found relating the Buddhist history of the place. One can visit places like the Gowardhan Hill, Dwarkadeesh Temple, and Gita Mandir. Pairing Mathura with Vrindavan makes them good places to visit near Delhi on weekends. This place is perfect for families and elderly people who have religious inclinations.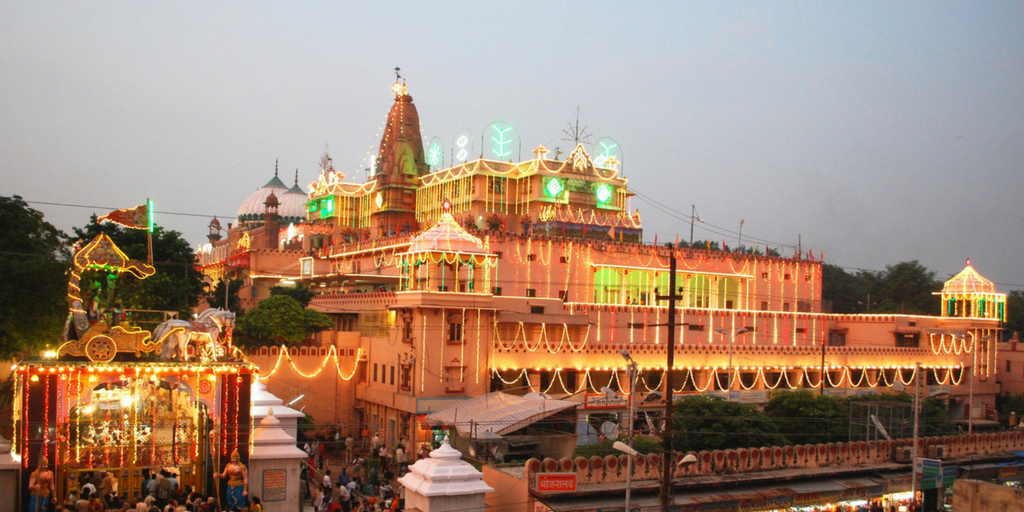 Jaipur
Rajasthan is a beautiful state to visit, and it is in close proximity to Delhi. Jaipur smells of the old Mughal history and the population of modern India. Anyone residing in India should visit Jaipur at least once in their life. Nothing beats the experience of the royalty of a city. We mainly know Jaipur for the Hawa Mahal, Jantar Mantar and Amber Fort. The city bustles with life and shopping can be endless in the city. Jaipur is a great part of places to visit near Delhi on weekends because of its diversity. It takes around 5 to 6 hours to reach Jaipur from Delhi which is great in case of time constraint. October to March is the best time to visit Jaipur for its pleasant weather.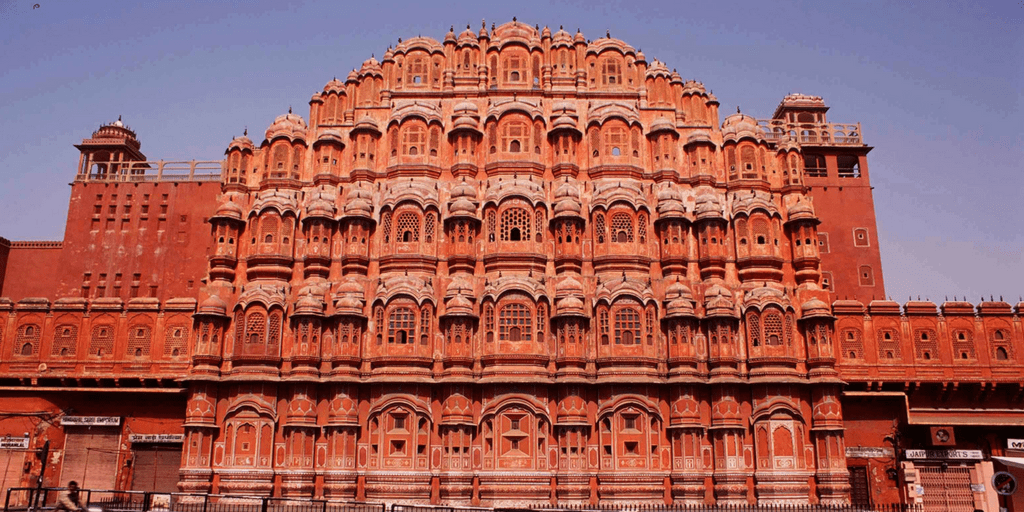 Bharatpur
Nature lovers always love to travel, but heavy schedules often make it impossible. Bharatpur's situation is in Rajasthan, and the place is mainly known for its bird sanctuary. People who want to relax amidst forests and greenery can definitely try this. One of the best places to visit near Delhi on weekends. The place is a UNESCO heritage site and has been well-maintained. During the weekend one can choose the type of safari that they want to see the different species. The winter months are the perfect time to visit the place. One can see the beautiful migratory birds that the park is especially known for. Places to see in Bharatpur other than the National Park are the Lohagarh Fort and Ganga Mandir. Preplanning a trip is often important to Bharatpur as it can get crowded during peak seasons.
Dundlod
Dundlod is another place in Rajasthan but isn't as well known as the former ones. Situated in the Jhunjhunu district of Rajasthan it is well known for its beautiful fort. The place owns its historical relevance to the Rajput and Mughal rulers. The fort is quite unique because of the architectural amalgamation of Rajput and Mughal. It easily becomes a unique choice among places to visit near Delhi on weekends. Other places to see in Dundlod are the Tuganram Goenka Haveli, and Jagathia Haveli. The frescos on each of the building are quite beautiful and notable. Dundlod is also connected by railway, but the car can be a good option for the journey. It can easily become the next weekend getaway for a person hailing from Delhi.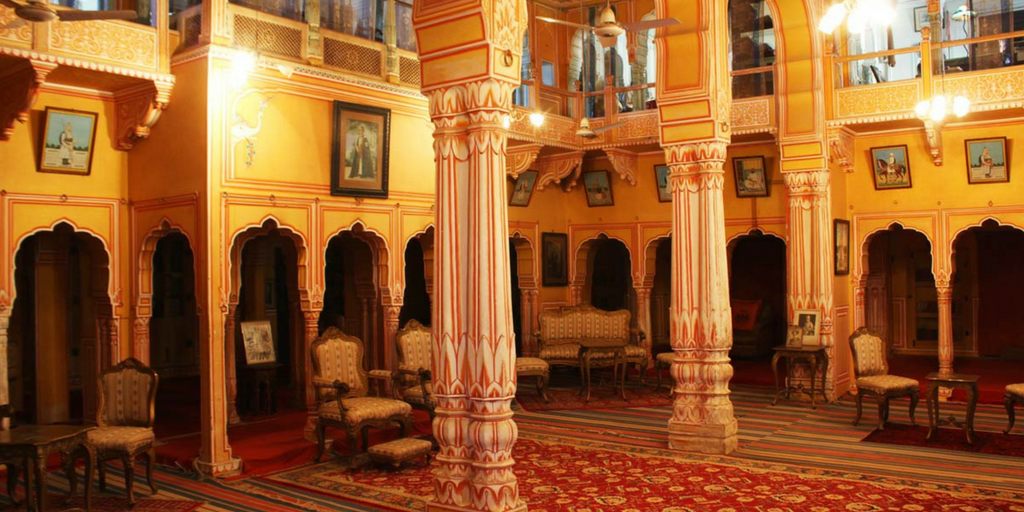 Rishikesh
Rishikesh has become a city of contrast with its hippie culture and mythological relevance. The city became famous for the Ram Jhula and Laxman Jhula. But it gets an ample amount of foreign tourists and has become a hub of mixed cultures. The place becomes more beautiful in the confluence of rivers Ganga and Chandrabhaga. Now Rishikesh features adventure sports, yoga schools, and iconic cafes. Rishikesh is a must among places to visit near Delhi on weekends for people who are into adventure. Visiting the temples, mountain biking, trekking, and rafting are must do things here. The place can be a little crowded, but there are an ample number of hotels that one can choose from. Travelling by bus or car becomes a good way to reach Rishikesh from Delhi. Another good thing about Rishikesh is that it can be totally visited throughout the year. One has to keep in mind that the place is totally vegetarian and free from alcohol.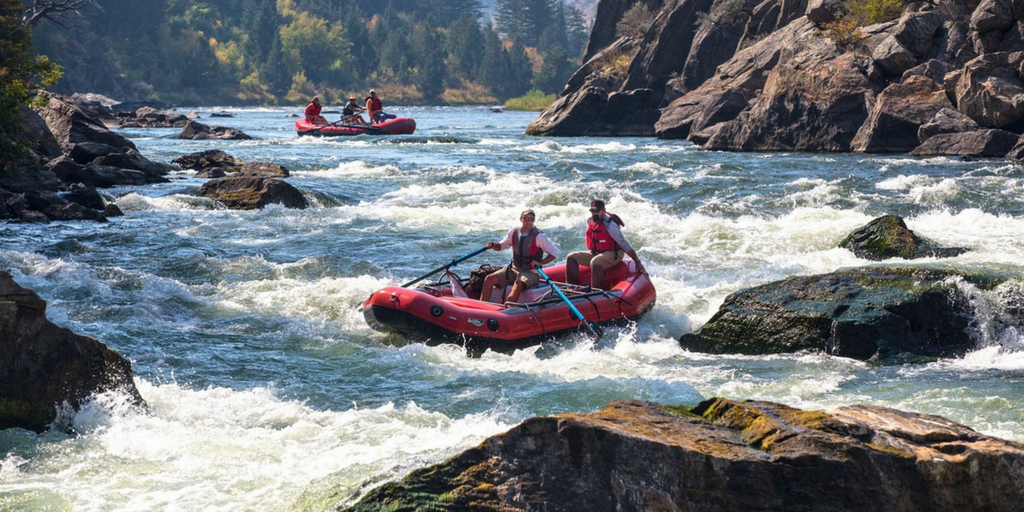 Lansdowne
Another hill station situated in Uttarakhand which is just 240 Km away from Delhi. The place has been just underrated for many years, but it is quite beautiful. It doesn't get a lot of crowds and is a quiet place. This makes it an ideal choice among places to visit near Delhi on weekends. Lansdowne has a beautiful environment and looks awesome throughout the year. One can enjoy trekking, mountaineering and jungle safaris in Lansdowne. Some of the places to visit in Lansdowne are Bhulla Lake, Bhim Pakora, and many other spots. Nature please anyone visiting Lansdowne, and one can stay in one of the hotels that are present at the place.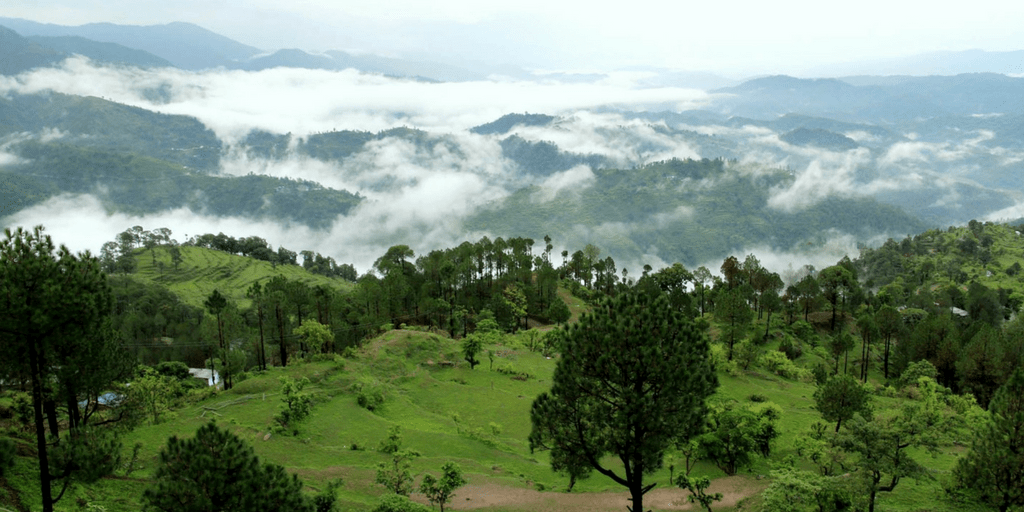 Amritsar and Chandigarh
Both of the cities are part of beautiful Punjab and are very close to Delhi. The main attraction of Amritsar is the Golden temple which is a holy shrine of Sikh people. The temple oozes beauty and tranquillity. One can either visit it in the morning or at the evening time. Langar at the place is quite famous as well. Jallianwala Bag and Wagah Border are places people should definitely visit in Amritsar. One can also plan a trip to Chandigarh along with Amritsar. Chandigarh is mainly known for the rock garden and the rose garden. Some other spots to see are the Sukhna Lake, Terraced Garden. These places to visit near Delhi on weekends make a perfect trip for any time of the year. The cities are well connected by roads and transportation. A long drive through highway can definitely be a good choice in both cases. One has to try the Punjabi cuisine if someone visits Punjab. Roadside dhabas and a tall glass of lassi at early morning are must-haves under any circumstance.
Deeg
Deeg falls in the Bharatpur district and is a great place to start the journey to the National Park. Renowned as the Parikrama Path of Lord Krishna, Deeg is important for many Hindus. People have constructed around Deeg many beautiful gardens, parks, havelis, and temples. The village experience of the place delights people who want to be away from the hustle and bustle of city life. Its close proximity to Delhi makes it perfect for places to visit near Delhi on weekends. It is also a great place if someone has only one day on their hands. The Deeg Fort and the notable Havelis are must-see spots. A traveler can easily relax for a day amidst the rural life and get some much-needed rest.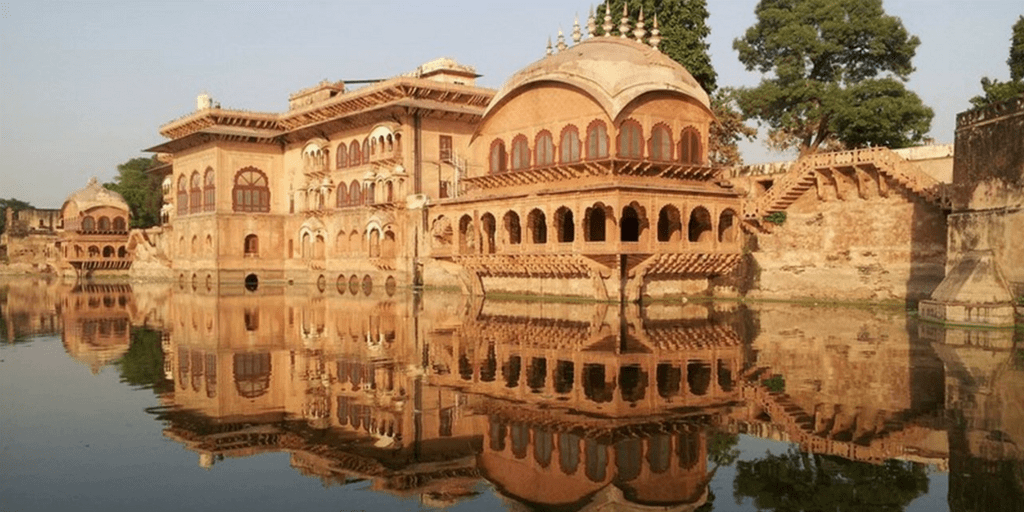 Sohna
Sohna becomes perfect for people who do not want to go far away from Delhi. One can find the place by the highway of Gurgaon to Alwar. Noted for hot springs and the Shiv Temple it can become an easy retreat for a weekend. Notable things to see in Sohna are the Damdama Lake, Sohna Lake, Sohna Hill fort and Kamboj Ruins. The place lies about 54 Km away from Delhi and can be easily reached by taking a bus. The place has mythological connections with Arjuna. This makes many pilgrims visit the place every year. Construction of Resorts took place to house the devotees and weekend tourists as well. This option among places to visit near Delhi on the weekend is accessible and also quickest on the list. A sudden plan to Sohna can never hurt anyone. The place is nice for solo trip enthusiasts.
Garhmukteshwar
Garhmukteshwar is the place to visit for people looking for a spiritual relaxation. A good place to visit with family because of its peaceful ambiance. Mention of the ancient city is in the Mahabharata as well. The historic place has a fort and is in close proximity of the river Ganga. One can easily choose the place as a layback place on their way to visit Agra. One can visit the several temples lining the place and also explore the fort. They can definitely take a dip in the Ganges which counts for a lifetime experience. The place lies just 109 Km away from Delhi and visiting the place using a personal car for the best experience. This is another temple bases place on the list of places to visit near Delhi on weekends.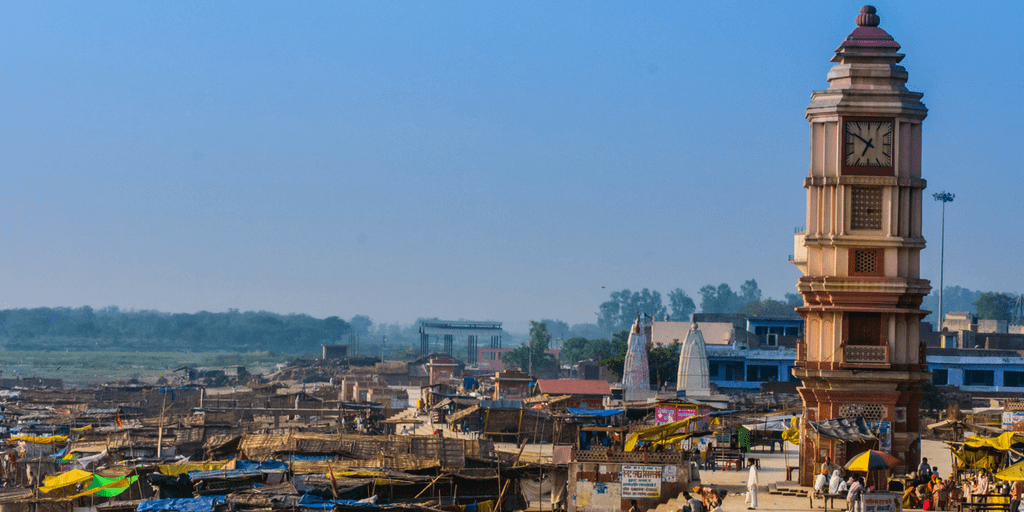 Mandawa
Another mention of the Jhunjhunu District, Mandawa becomes a place worth mentioning. The town has several beautiful havelis that can entice anyone. Rajput kings ruled the place and made it their thikana. The population of Mandawa is just over 20,000 which makes the place peaceful and serene. The construction of the Mandawa fort happened during the 18th century. It contains beautiful frescos, painting, and amazing mirror work. Currently, it is a heritage hotel where one can avail a beautiful weekend. The pull factor of Mandawa has to be its Havelis that are beautifully done. Famous among them are the Sewaram Saraf Haveli, Ram Pratap Nemani Haveli, and many others. Bollywood films have used the havelis time and again, so they are nice locations to visit. Mandawa is also a unique choice among places to visit near Delhi on weekends. One can easily visit Dundlod and Mandawa on the same weekend trip. A road trip to Mandawa becomes exquisite due to the scenic beauty of the place.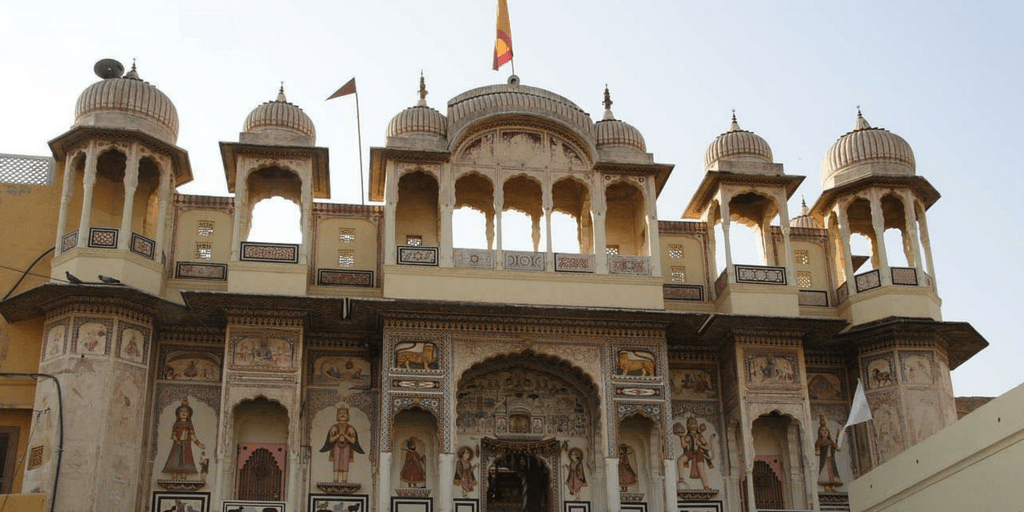 Haridwar
Haridwar resides in the banks of the holy river Ganga and holds the Kumbh Mela. Haridwar can get a lot of crowd throughout the year, but a religious would love the place. Several temples line the city along with its marvelous ghats. The Har ki Pauri is the most famous one because of the daily evening aarti. One can easily take a dip in the Ganga in the early morning and then perform a puja. The place has several dharamsalas, hotels, and ashrams that one can stay in. The other places to visit are the Manasa Devi Temple and Chilla Wildlife Sanctuary. Sitting by the ghats will definitely bring peace to one's soul. The river becomes beautiful by several diyas after the aarti. The marketplace by the main ghat is huge, and one can get things at cheap rates. One finds easy availability of public transportation. It can take about 4-5 hours to reach Haridwar from Delhi depending upon the mode of travel. Haridwar becomes an important part of places to visit near Delhi on weekends to Hindus. The important thing to note about Haridwar is that it is vegetarian and free from alcohol. Adjusting for a day or two can never go wrong when someone looks forward to the spiritual experience.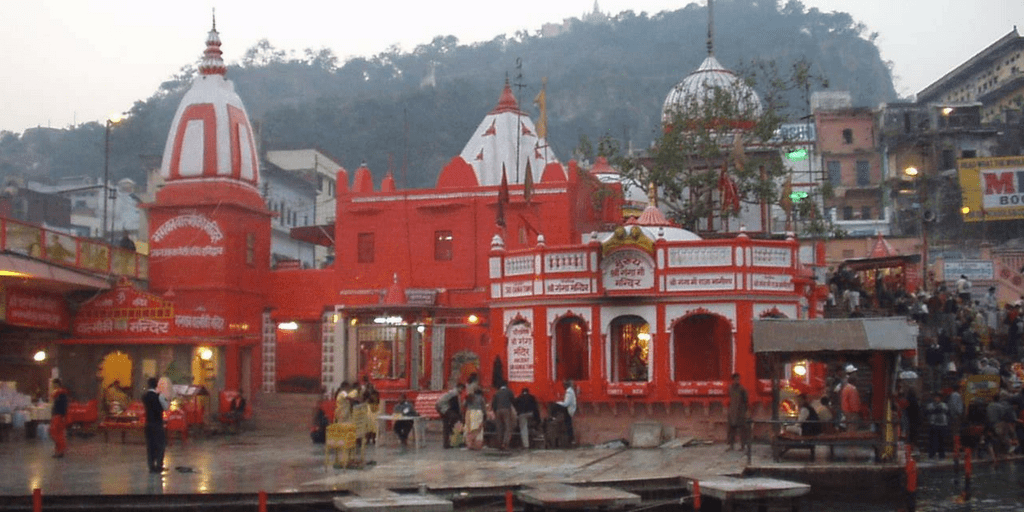 Lucknow
The city of the Nawabs, Lucknow has a rich history to share with its tourists. Being the capital of Uttar Pradesh, it becomes congested but is great for a weekend trip from Delhi. Several trains connect the cities and can take about 8 hours of travel time. Splurging on a plane ticket can make the time just 1 hour which is brilliant. The city has rich Mughal history and is also situated on the banks of the Gomti River. The food of Lucknow remains exquisite, and every tourist should consume it. The monuments lining the city tell the tale of the glorious old days of Lucknow. Even amidst the hustle and bustle on can feel the laid back attitude present from the days of Nawabs. Some places to see are the Bara Imambara and Chota Imambara, and Hazratganj Market. Lucknow is a quintessential mention in the places to visit near Delhi on weekends. Everyone should visit Lucknow at least once. A lot of bargaining is possible in the market along with consumption of great food. City food and history walk also take place these days to make people aware of the glory of Lucknow.
The list can get bigger and bigger due to the sheer amount of places situated near Delhi. One can always extend a weekend tour to a week long vacation because of the beautiful places. Most of the places mentioned become cheap when a weekend trip gets made out of them. Pre-planning becomes necessary even if it is a weekend trip to places can become busy. The list is diverse and full of options to let people choose their destination. Everything from a hill station to a religious place gets mentioned to include all possible options.
Comments