15 Amazing Places to Visit in May in India!
It wouldn't be wrong if we say that India is the paradise for people who want to experience the coolest Summer of their life. Summer in India can be extreme. The scorching heat inspires us to travel to cooler places. Luckily, in India, we have some of the most chilling and beautiful places to visit in May in India to calm the heat in your mind and body.
There are places for Solo Travellers and for families as well. So, pack your bags and get ready to experience the coolest summer of your life. Take a look at our list of the best places to visit in may in India and enjoy your summer like you have never experienced before.
Best Places to Visit in May in India to Make Your Holiday Colorful
Horsley Hills, Andhra Pradesh
Horsley Hills is a series of hills in the state of Andhra Pradesh. Named after W.D. Horsley, a British collector, who built a home here in 1870. Horsley Hills offers a perfect balance of cold winds and hot locations. It is a pleasure to climb hills during the summer vacations along with your family members.
It offers a beautiful scenic view. There are various tourist spots to visit in Horsley hills such as wind rocks. If you want to enjoy rejuvenating heavy winds, this place may mesmerize you. The viewpoint is at the distance of 200 m from the main bus station behind the governor's bungalow. It also happens to be one of the most popular tourist spots in Horsley hills. The viewpoint of her is a great view of dense forest, hillocks and the valley. If you are a photographer, you cannot miss skipping this place. The best time to visit this place is right before the sunset. It is
one of the best Hill stations near Hyderabad.
Another
family-friendly
destination at
Horsley hills and
 is the Horsley zoo
. You can see animals and birds like rabbits, monkeys and Peacock here. It is a great place to spend time with your kids and explore the small collection of wildlife. Horsley Hills is a laidback destination. And if you want to get away from the hustle-bustle of the city, this is the perfect place for you to visit in May in India
Manali, Himachal Pradesh
This place needs no introduction. Manali in Himachal Pradesh is one of the most beautiful places to visit in May in India. This place surrounded by Majestic Hills and Woody forests is a lover's Paradise or India's honeymoon capital. Manali also happens to be one of the most visited tourist destinations in India. You can find the best of adventure activities, Luxurious stay and a lot more here. Creating a tell binding and mesmerizing landscape, the pristine river Beas flows right through the town.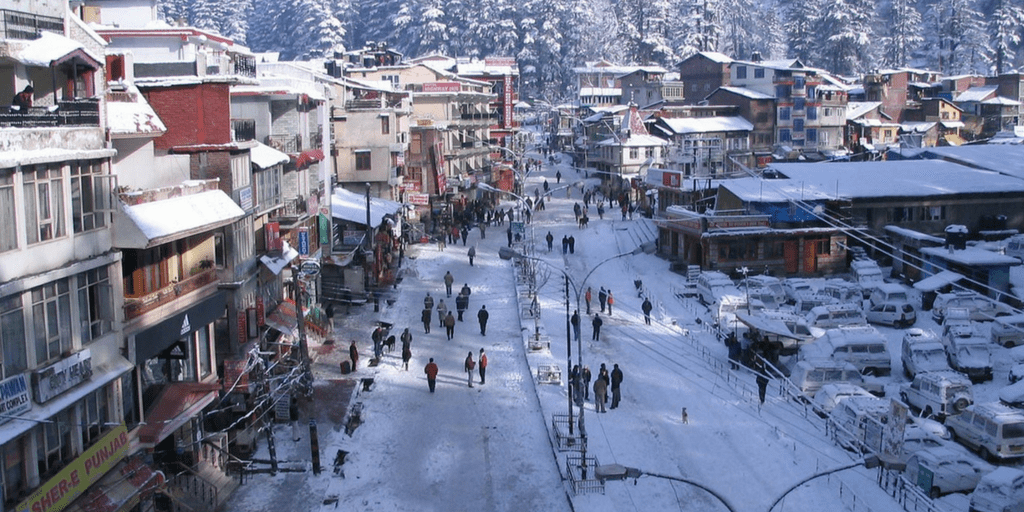 Manali is a famous hill station that has attractions like
Solang Valley and
Rohtang Pass
.
Located at an enormous height of 3978 meters, Rohtang Pass is popular for its scenic beauty and amazing landscapes
.
This place is also popular among Bollywood celebrities and often you can see the production crew shooting here
. Movie shooting takes place here and few among them are Jab We Met and Yeh Jawaani Hai Deewani.
Solang Valley is one of the most popular vacation spots for adventure sports lovers and adventures like water rafting and trekking is a must try. During the winter, plenty of skiing and ice skating competitions takes in Manali. As the snow melts zorbing takes place of skiing.
And in the summer, the most popular adventure sport of parasailing and paragliding take place here
. Other activities for kids include horse riding and driving Mini open jeeps. Solang Valley has everything to offer to people from all the ages.
 One of the major attractions of this place is the Hidimba Temple
. 
Tawang, Arunachal Pradesh
Tawang in Arunachal Pradesh is at the height of about 3048 m from the sea level. It is a popular among a Buddhist tourist as it is the birthplace of Dalai Lama. The locals here also call it Dawang instead of Tawang. If you love nature and are looking for a picturesque escape, this is one of the most beautiful places to visit in May in India for you. Tawang is a place for monasteries. Being the most popular one among the all, Tawang monastery is extremely sacred for the people who practice Buddhism.
But that is not all that
Tawang
 has to offer
. Sela pass is another
frequently
visited destination in the entire Arunachal Pradesh.
Unlike other mountain passes, this is the only high-altitude mountain pass in the world that is reachable by motorbikes
. So, if you are fond of riding a bike you can pack your bags and visit Sela pass and enjoy the spectacular view. If you want to experience winter Wonderland, pay a visit to Sela pass during the winter.
Experience the stunning view of the snow-covered pass and adjusting Paradise lake that looks like an ice skating rink
.
Another place close to Tawang city is Taktsang gompa. People here believe that Guru Padmasambhava visited this place during the 8th century. Hence, it is one of the holy places too. If you are an adventure lover you should visit Gorichen peak. It is the highest peak in Arunachal Pradesh with the height of about 22500 feet. Without the guidance of professional climbers, A trek to this place wouldn't be safe. Nuranang waterfalls is another
family-friendly
place.
Dras, Jammu and Kashmir
Set at an elevation of 3280 meters above the sea level Dras is a part of Ladakh region in Jammu and Kashmir. The average temperature here goes as low as −23°C making it India's coldest and world's second coldest inhabited place. It is popular among tourist for its absence of air pollution and noise pollution.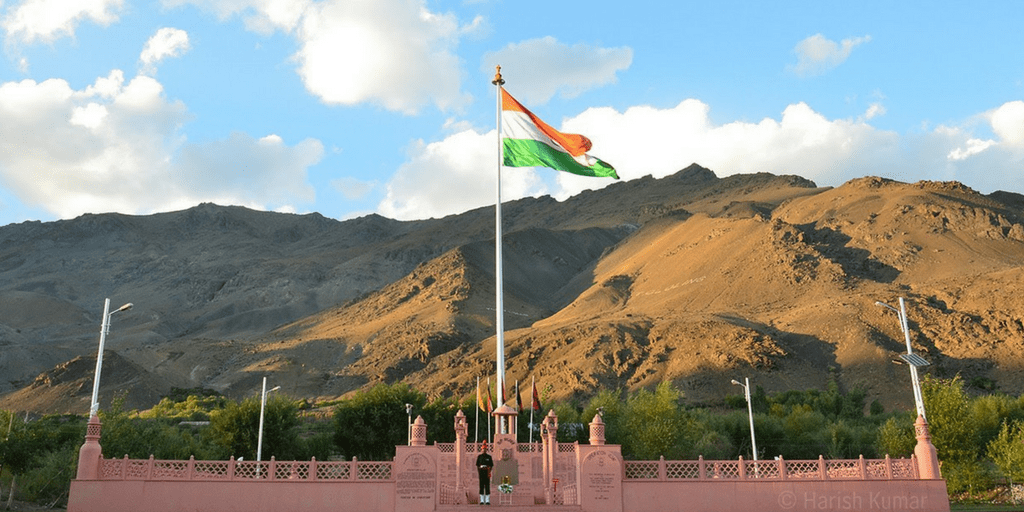 Dras came into LimeLight in the year of 1999 during the Kargil War. But that's not all it has got.
Also known as the gateway to Ladakh, this mountain village boasts about its raw beauty and barren brown mountains
. Dras river goes right through the town that is set against the snow-covered summits. You can witness colourful wildflower and lush greenery of the valley here.
During the summer the river forms because of melting glaciers and you can camp along the riverside
. Enjoy the beauty of nature and fall asleep under the sky full of stars.
Tiger Hill is another attraction here. This is the hill where the infamous Kargil war took place. Set at an elevation of 5307 meters above the sea level. It offers a magnificent view of the Barren land. If you want to capture the beauty of nature visit this place during the Sundown.
The sun rays fall over the snow-covered mountains forming a beautiful spectrum of colours
. If you take interest in architecture you must visit this Masjid e Jafria. It is an excellent piece of architecture with colourful columns and decorative walls. If you are comfortable with high altitude Dras is one of the most beautiful
places to visit in May in India
.
Sandakphu – Darjeeling and Kalimpong – West Bengal
If you love trekking, Sandakphu would be nothing less than a Paradise for you. Located at a height of 11,929 feet, this place also has a national park named as Singalila National Park.
The Sandakphu Trek gives you an opportunity to view three of the tallest mountains in the world including the Everest and its sisters. This is a very high-altitude Trek and is not for everyone. For this kind of take, you need mental and physical fitness along with professional training. Sandakphu is the highest point that lies on the border of India and Nepal. The forest here is dense and, in the summer, they bear flowers. Tum Sandhakphu you will be able to witness the Karisma of nature. Here, the cluster of Pandim, Kumbhakarna, Kabru and Mt. Kangchenjunga forms a shape of a sleeping Lord Buddha. And he but it is wonderful to watch this scene.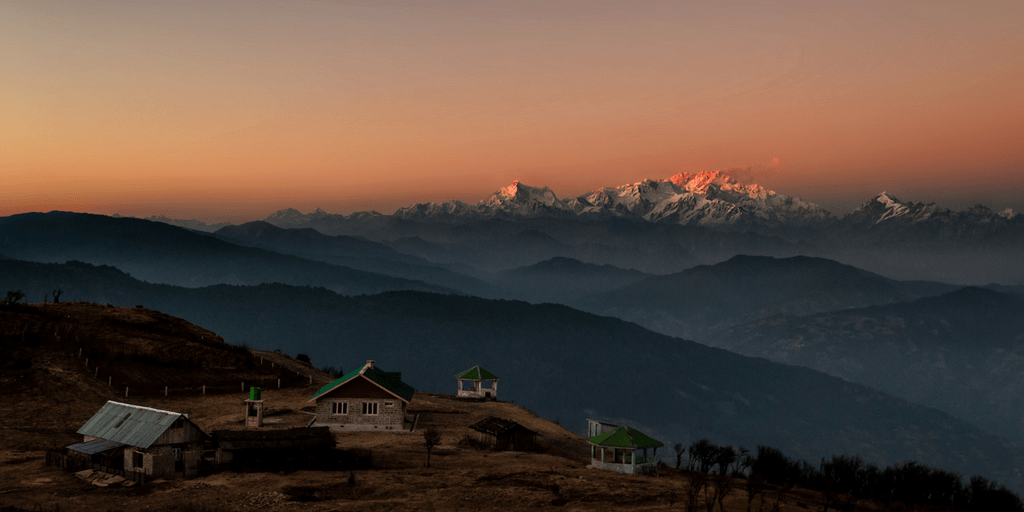 If you want to get a custom with the dinner visit the beautiful rhododendron forest. If you are lucky enough you will you also be able to see endangered Red Panda. They call these trees their home.Cactus Nursery, Deolo Hill, and Golf Course are some of the most popular attractions here. Sandakphu is one of the all-time favourite places to visit in May in India for trekkers and people who love mountains.
Gangtok and Dzongu, Sikkim
Gangtok has been one of the most beautiful
places to visit in May in India
. And it has an innumerable option of places to visit. You will love it each time you take a trip to this place. Nathula Pass, Baba Harbhajan Singh Mandir and Changu Lake are some trips you should take when you're here. They'll be a little away and a lot higher than Gangtok but it's worth the try. 
And when it comes to things to do in Gangtok, its a treat as they have adventure activities like paragliding, High rope challenge etc making your stay in Gangtok memorable
.
On the other hand, Dzongu located in North Sikkim and Mount Kanchenjunga is famous for its panoramic view. It's beauty and a treat to your eyes to witness these places. It is chill and a silent area. A place for someone to stay all by themselves. Mount Khangchendzonga is the third tallest peak in the world. We bet you didn't know that. At the bottom of the Mountain, there is Biosphere Reserve and Khangchendzonga National Park. The park covers the area of 849 square kilometres. If you want to see many glaciers to visit this Park. Biosphere Reserve is also home to many unique species of flora and fauna. About 550 species are native here and are not found anywhere else in the world. This place is a second-grade biodiversity hotspot.
If you love floriculture and flowers do pay a visit to saramsa Garden. It is a great family outing spot. Tsomgo Lake is set at an altitude of 3780 meters above the sea level. The Chinese border is only 5 km away from this lake. But if you are looking for something out of the box to visit this place as it offers magnificent views of nature.
Lakshadweep Islands
In the native Malayalam language, Lakshadweep means 1,00000 Islands. But in reality, there are only 36 small Islands out of which inhabited Island's are 10. Lakshadweep is one of the world's most spectacular tropical Island systems. It is also one of the most interesting places to visit in May in India with your family. If you are fond of seas and marine life there is no other place better than Lakshadweep to visit.
The aqua blue sea, the greenery will make a perfect vacation for you that you wouldn't want to go away from. Here you can take a dip deep into the sea and scuba drive your way through the only living coral reefs in India.
If your kids love marine life, they will be able to see various types of tigerfish, starfish, swordfish and many other fishes along with the eels and seabirds
. Visiting the Marine Museum at Lakshadweep can be entertaining for your kids as well as for you. It has a variety of native underwater inhabitants as well as a few from the seas far away.
Lakshadweep
is also one of the most favoured spots by adventure sports lovers
. Here you can experience water sports Lake water skiing, and kayaking to name a few.
If you want to get relaxed, try the Traditional massage at Lakshadweep that will leave you rejuvenated and calm
.
Lakshadweep is also one of the most favoured spots by adventure sports lovers and one of the best places to head to at the year-end. Here you can experience water sports Lake water skiing, and kayaking to name a few. If you want to get relaxed, try the Traditional massage at Lakshadweep that will leave you rejuvenated and calm.
Spiti, Himachal Pradesh
Spiti Valley is one of the Unique most places to visit in May in India. It is popularly known as the cold desert mountain or the middle land. People often call it little Tibet as it has almost the same vegetation, climate and terrain like Tibet. This place is a Mecca for trackers. With snow-covered mountains, crystal clear rivers, and ancient monasteries this place will spellbind you.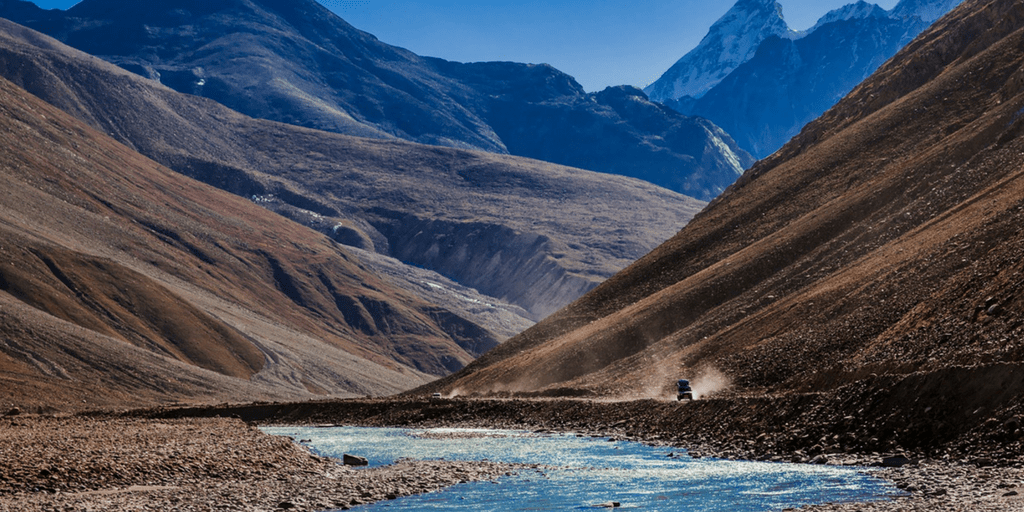 The key monastery is one of the oldest and biggest monasteries in the valley. And hence is one of the most important tourist attractions in this region. It has an idol of Lord Buddha in Dhyan position. The monastery is over 1000 years old. Close to the Spiti river this monastery is also a training centre for about 300 Lamas. These elements receive their education on Buddhism in this monastery. The monastery has survived plenty of attacks and invasions and completed thousand Years in the year 2000.
Another attraction at Spiti Valley is the Chandratal lake. The name comes from its crescent moon-like shape. It is a popular tourist spot for photographers and adventure sports figures the lake is also secret for Hindu devotees. This is one of the best places to visit during summer. The colour of water of this Holi Lake keeps on changing every day from reddish to orange to Blue to Emerald green at the end of the day. This is magnificent phenomena and people visit this place through experience the same.
Bir Billing, Himachal Pradesh
Bir billing is two different places that are 14 km away from each other. This place is for the ones who love paragliding. This place serves as one of the best places for paragliders. During May this is one of the most incredible places in north India. While Billing serves as the take-off spot and bar serve as the landing spot, they together make an adventure for anyone who wants to try something new. Some of the major attractions are Sherab Ling Monastery, Bir Tea Factory and Chokling Monastery
Enjoy paragliding in Bir Billing,  sightseeing around Bir, Billing and Barot, experience river crossing, rock climbing are some things you should do.
Kerala
A coastline of 600 kilometres this land is an incredible heaven on earth. Kerala – God's own country, is the state with an enchanting view of coconut trees all around. This is not only best during May for its green surroundings and perfect boasting of an awesome coastline but also the best places to visit in May in India for a honeymoon. A perfect blend of nature, mountains, backwaters and beaches lined with palm trees. Kerala isn't hot but mild during the summer because of the coastal breeze and backwaters. Munnar, Periyar National Park, Thekkady, Fort Kochi, Kovalam beaches, Alleppey do not miss visiting these.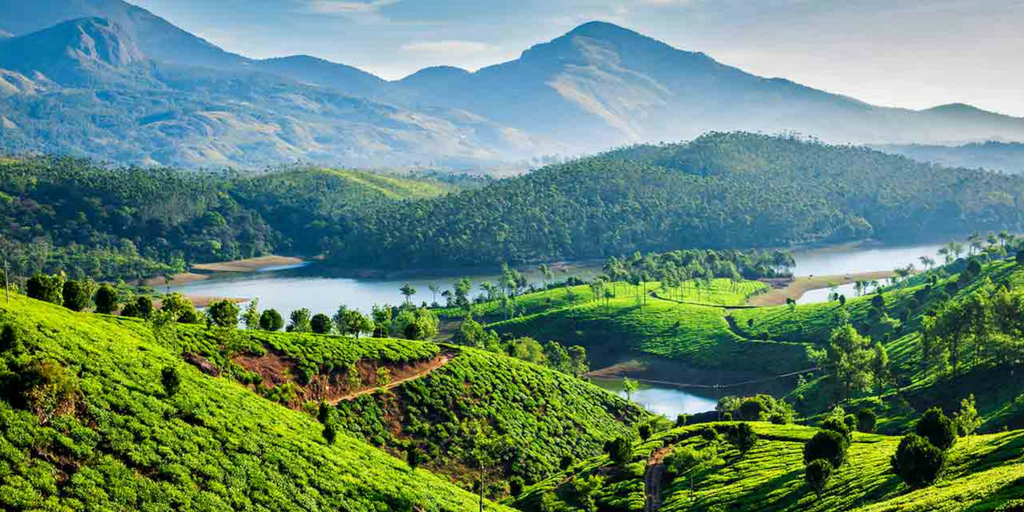 Don't miss out on tour of the tea estates and a Kathakali dance performance. Also, learn some Kalaripayattu techniques, take a houseboat ride in the backwaters, and indulge yourself in an all-natural Ayurveda massage.
Mcleodganj, Himachal Pradesh
When we are talking about places to visit in May in India, all list won't be complete if we do not mention this little town of Mcleodganj in Himachal Pradesh. This is a hill station near Dharamshala which is famous among trekkers. Apart from that this place has a beautiful blend of Tibetan culture with British influence.
Being home to the spiritual leader Dalai Lama is also known as the little Lhasa. Though most of the tourists prefer visiting this place during the summers, it attracts nature lovers and Tibetian pilgrims all over the year. There are plenty of places in Mcleodganj that you can visit as a solo Traveller or with your family. Far away from the hustle-bustle of a pleasant trek to Triund will allow you to escape from the clutter. This place offers an amazing view of the entire Kangra valley. It is also favoured by adventure sports lovers and is a perfect place for Campsite.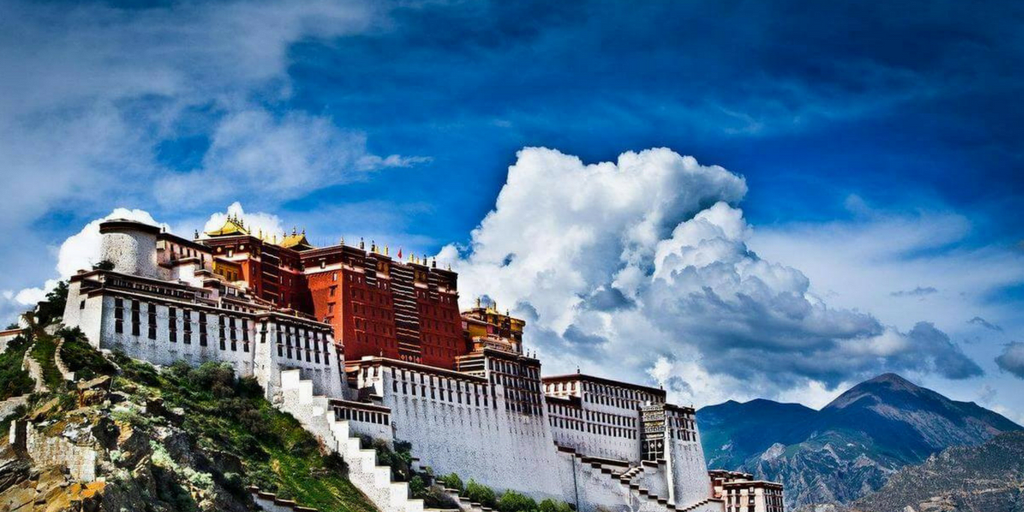 Bhagsu waterfalls is another famous tourist spot it is an ideal location for a picnic with family and kids. If you are ready to walk a little further you can also visit the Bhagsunath Temple. Namgyal monastery is another major attraction at Mcleodganj. This is the largest Tibetan Temple in India and home to Dalai Lama. The monastery was built during the 15th century and has beautiful architecture. If you are lucky you will also be able to learn a few religious teachings from his holiness himself.
Lansdowne, Uttarakhand
Uttarakhand has never disappointed us with some of the best places. Lansdowne is one of them in Uttarakhand, North India. This is the most surreal hill station you would witness. It has the best weather during May to let your experience the galore of silence with plenty of greenery. Once you're here, do not miss out on these – Tip n Top, St. Mary's Church, Tarkeshwar Mahadev Temple, War memorial. Some of the activities that you should do are camping, enjoy boating in Bhulla Lake, experience trekking to Snow Viewpoint.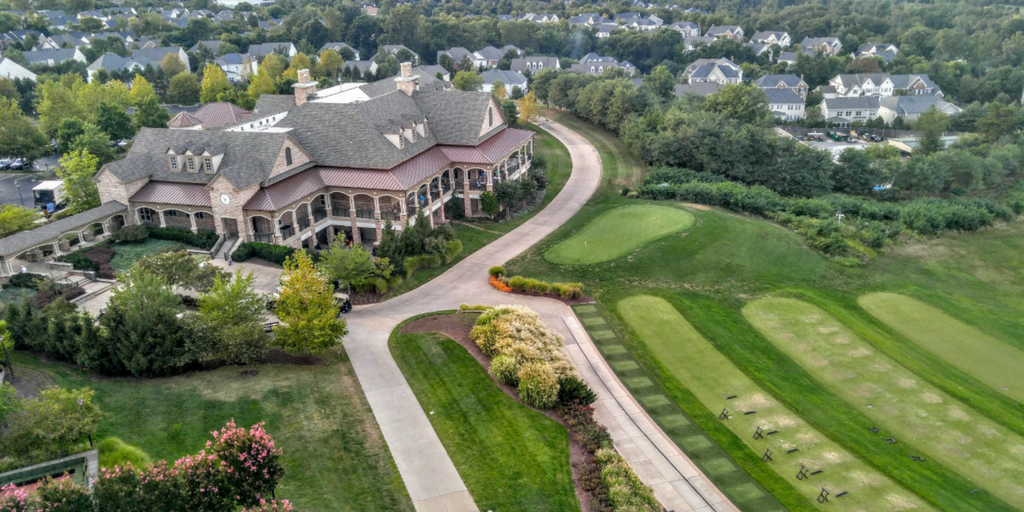 Shillong, Meghalaya
Shillong is the capital of Meghalaya and has many natural surprises for the trekkers who choose to visit the place. Often denoted as the Scotland of the East, this is the capital city of Meghalaya state. With lush gardens, enticing hiking trails, hills and waterfalls, Shillong is one of the most perfect summer vacation places to visit in May in India.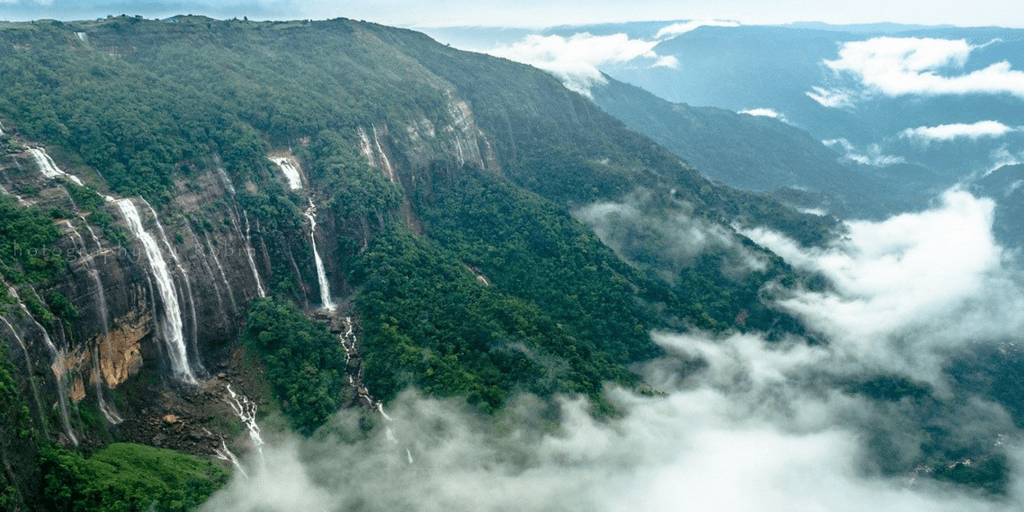 Elephant Falls, Umiam Lake, Shillong Peak, Don Bosco Museum are some of the favourite and popular attractions. Trek to David Scott Trail, explore the Living Root Bridge at Mawlynnong, go caving at Krem Mawmluh. Also, experience rock climbing is some activities you should undertake.
Mahabaleshwar, Maharashtra
Mahabaleshwar is known as the Queen of Hills of central India and has been one of the most popular tourist destinations in Maharashtra. A large number of people visit this place during the summers. The perfect view of valleys and greenery on all sides tourists love coming to this place every year.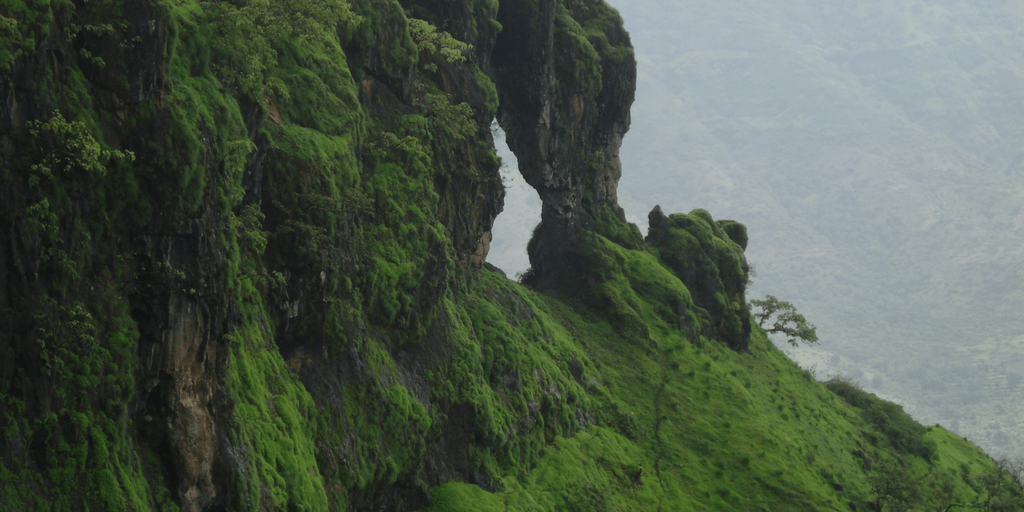 Mahabaleshwar  Temple, Morarji Castle, Vienna Lake, Pratapgad, Mapro Garden, Tapola, Mahabaleshwar is a small place but has many stories to discover in these small places, make sure to uncover them. Enjoy boating from Tapola to Bamnoli Island, Camping, witness the sunrise at Wilson Point, biking at Mahabaleshwar hill station and rock climbing.
Dharamshala, Himachal Pradesh
Dharamshala is located in Himachal Pradesh covered with the Himalayan ranges. Dharamsala is adorned with its holiness and with 'Mini Tibet' Dharamsala is the seat of the Tibetan government in India. Colourful Tibetan prayer flags are an element of this hospitable town. The trekking in Dharamshala is good enough for any adventure lovers. With bazaar, museum and monasteries, this is an ideal destination for solo travellers during the month of May. Dharamsala is a major centre for Yoga, a place to unwind and relax.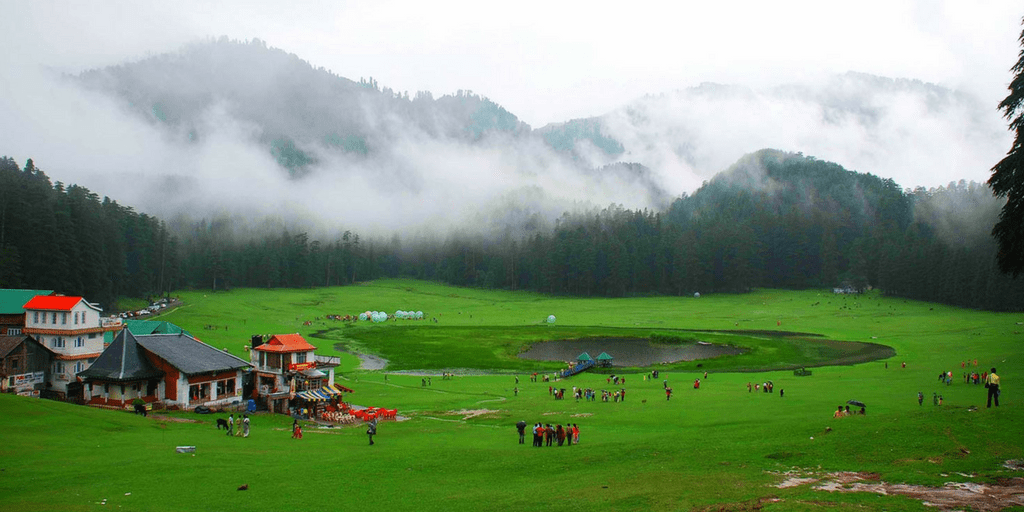 These are some of the best places to visit in May in India. Did we miss anything? Let us know in the comments section below also share this article with your friends were planning to explore our beautiful country this May.
Tags
Comments