One Day Trips Near Delhi To Soothe Your Wanderlust Craving Soul!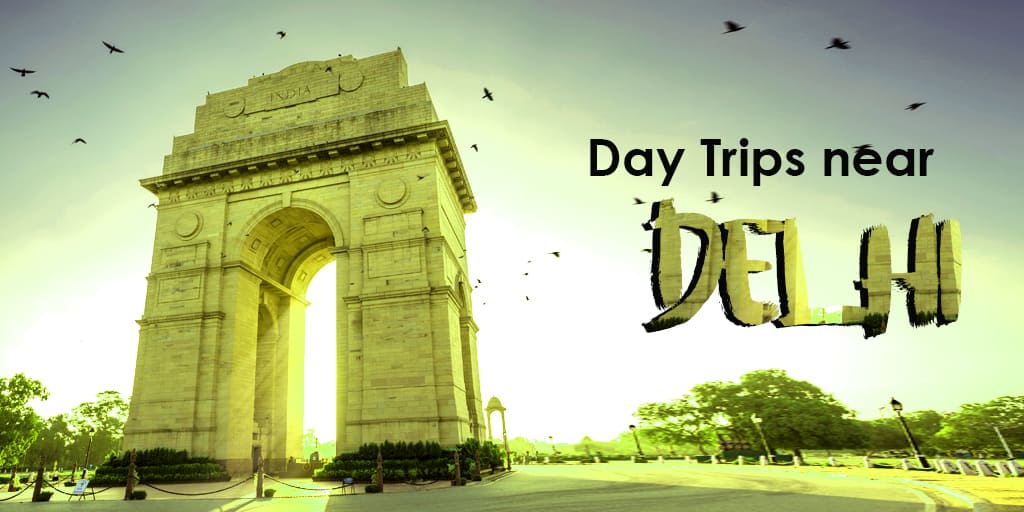 Living in a metropolitan city like New Delhi is never easy. With weekdays turning busy, hectic and pollution-ridden, weekends are just as predictable. So, you might have wondered if there's anything you can do differently to spend your weekends. Instead of heading out to the mall or doing the same old predictable things you do every weekend, why not try something different? We have plenty of options for great one day trips near Delhi. If you've been in Delhi for a while now or are visiting the capital city and looking for unique ways to spend your time in Delhi, we've got you covered.
Think beyond dining at romantic restaurants and other things to do in Delhi and think of weekend getaways from Delhi. If you're short of time, then these one day trips near Delhi are just for you.
One Day Trips Near Delhi
Family Outing at Surjivan Resort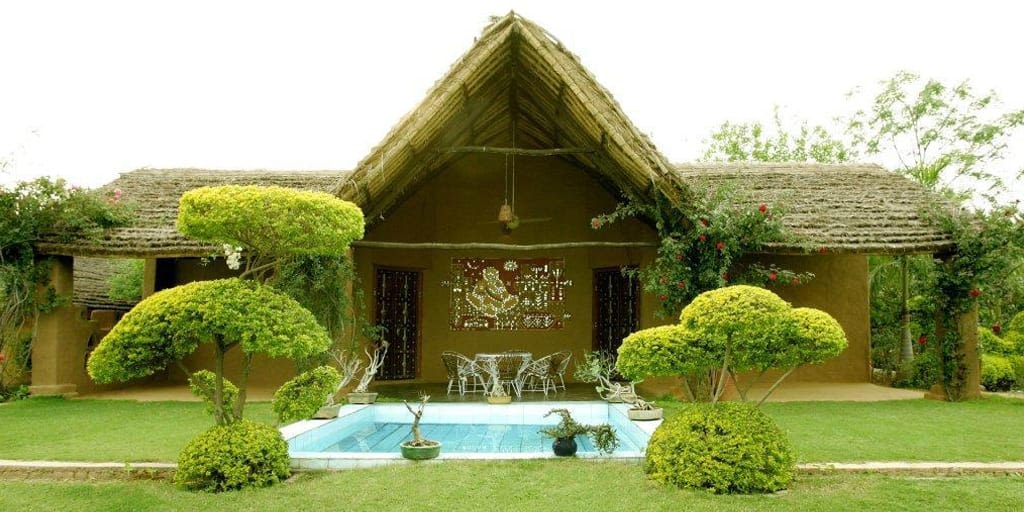 Enjoy a luxurious day at Surjivan Resort, which is located amidst the gigantic mountains of Aravalis. The Resort is an hours drive away from Delhi, making it a great option for one day trips near Delhi to enjoy a relaxing weekend with your family or friends. You can indulge in various indoor and outdoor games like badminton, volleyball, archery, cricket. You can also take a dip in the swimming pool and relax, or relish a wide spread of delicacies made by the best of our chefs.
Adventure Day at Camp Sierra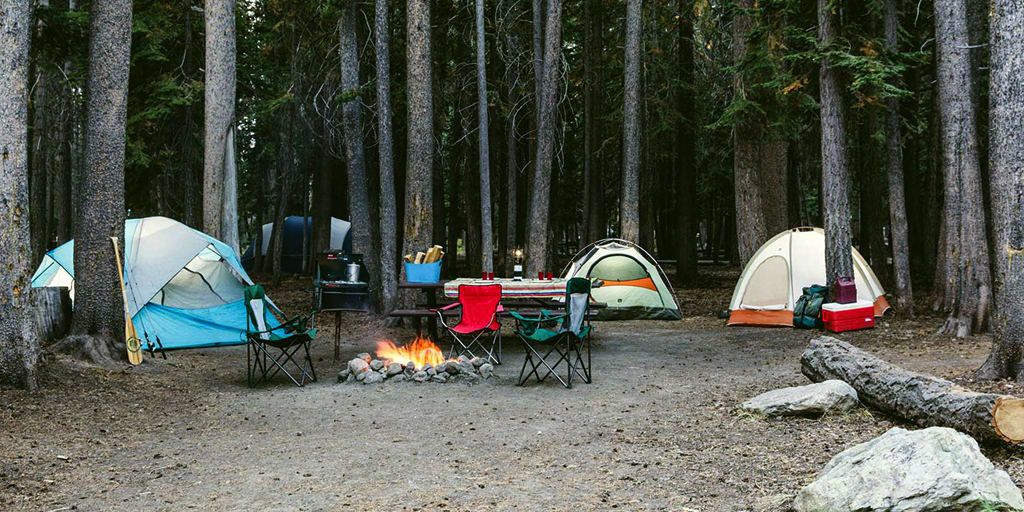 Camp Sierra is a go-to destination for a day-long fun, thrill, adventure, and learning. Located in Central Delhi the campsite is very well connected with all the roadways. This is the only exclusive campsite surrounded by natural rock faces in Delhi. The adventure activities here are all in the natural surrounding which gives you the experience of wilderness. The opportunities to have fun are just unlimited at Camp Sierra. There are so many adventures that will most definitely get you back in touch with nature and will also help you test your physical abilities. You could go here with your family or you could choose to go with your friends, this is one among the top one day trips near Delhi that we recommend.
Day Outing At Magsons Resorts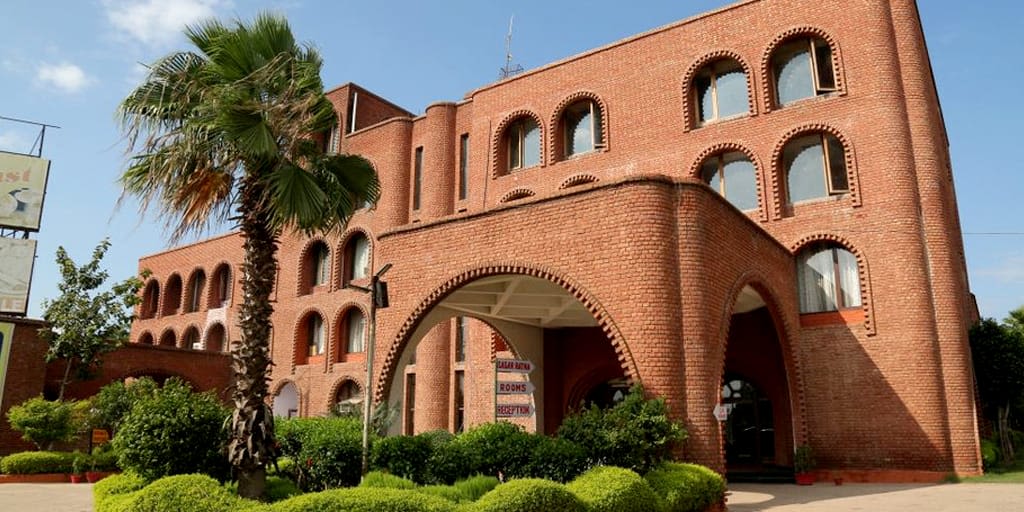 Enjoy a relaxing day out at Magsons Resort, which is located amidst the lush green surroundings and peaceful environment in Delhi. Magsons Resort is one of the most lavish resorts in Delhi for one day trips near Delhi. Get welcomed with an Arti and tikka, followed by a round of super yummy buffet breakfast. Relax and unwind at the resort and indulge in a few adventurous activities or just read a book with nature ahead. And end the first half with a delicious lunch buffet. After a nice lunch, indulge in various activities like sack race, swimming pool, billiards, tennis, cricket or badminton. Get ready to spend an amazing day out at Magsons Resort with your loved ones away from the hustle of city life.
Day Outing Vresorts Balbir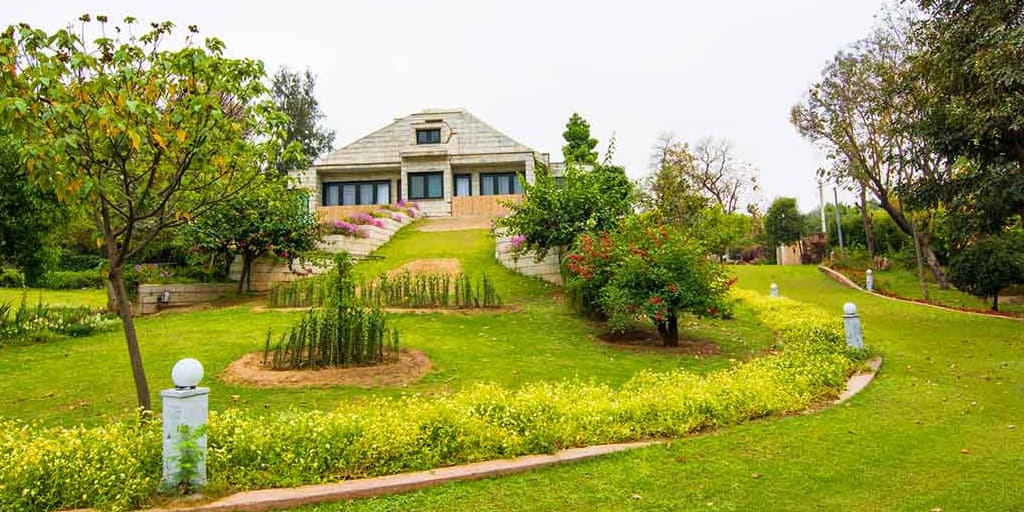 The V Resorts Farm Stay is just 9 km away from the Chhatarpur Metro Station. When tired of the noisy, hectic urban life, it is here that you can quickly rush to for some peace, calm and privacy. The creatively landscaped gardens, fruit orchards, hidden pathways and water bodies transport you to a green getaway with no semblance of the city life. Here, go on one day trips near Delhi, with al-fresco meals in the garden, relax or just get together with friends. Choose to stay on as well, if you like the place. Stay on the night, have movie nights, get up early morning and go for a walk through the eclectic Bonsai collection. This place is meant to rejuvenate your tires soul and reignite you with your old energetic self.
Trip to Agra on a Limo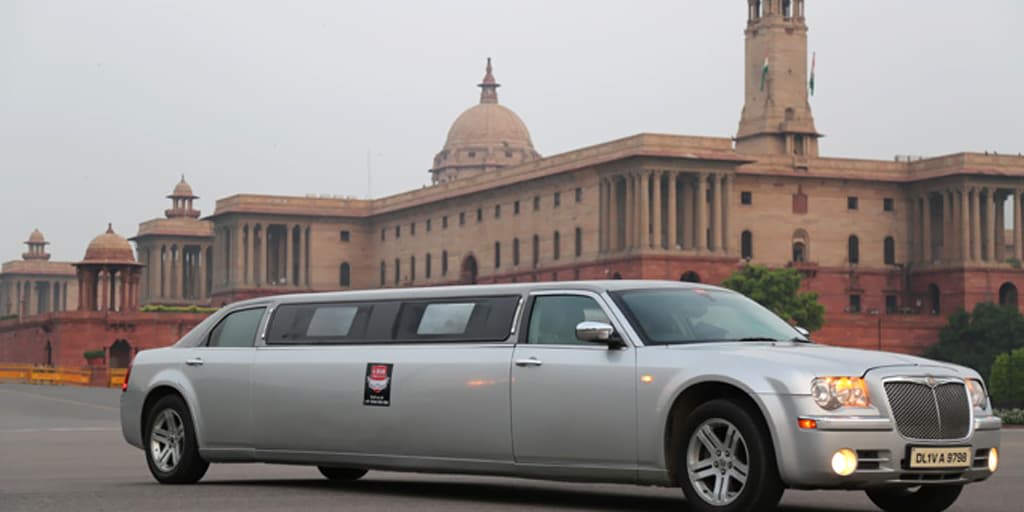 If you're someone who fancies luxury cars, then we have a great option among the many one day trips near Delhi that involves luxury at it's best. What if we tell you, you could mix down luxury and heritage and get the best bet of both these parts? You heard us right, enjoy an indulging ride on a Chrysler Limousine car and explore Agra in the most luxurious style. Head on a one-day trip to Agra in the fabulous limo, and spend a day experience history, heritage and culture of the city in the most romantic way possible.
Behold the beauty of Taj Mahal, which is one of the Seven Wonders of the World and explore its history, significance, architecture, and specifications. By visiting Taj Mahal, you will get to witness one of the greatest signs of love in the history of India. You will have a bar console with flute glass and a mini freeze in your luxurious car so that you can have all the comforts you need throughout the day during the trip.
Agra Bicycle Tour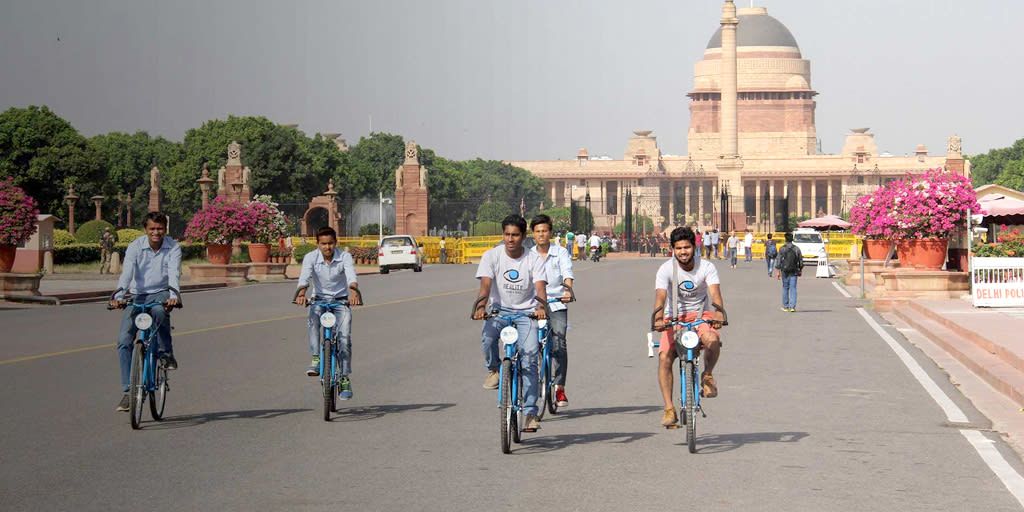 Embark on the 1-day cycling trip of Agra from Delhi, where you will explore some of the most beautiful tourist destinations of Agra, Taj Mahal being one of the most important ones. During the cycling tour, you can witness India's vast cultural diversity, preserved historical sites, local colorful markets, and untouched scenic beauty. Depart from Delhi via train an arrive in Agra early in the morning and cycle throughout the day. In Agra, you will cycle along the banks of Yamuna River where you can witness Taj Mahal, followed by a tour of Agra Fort, Kinari Bazaar, and Sadar Bazar. Head back to Delhi in the evening. Mix in adventure, fitness, photography with this exploratory tour to Agra, one among our favorite one day trips near Delhi.
Kuchesar Mud Fort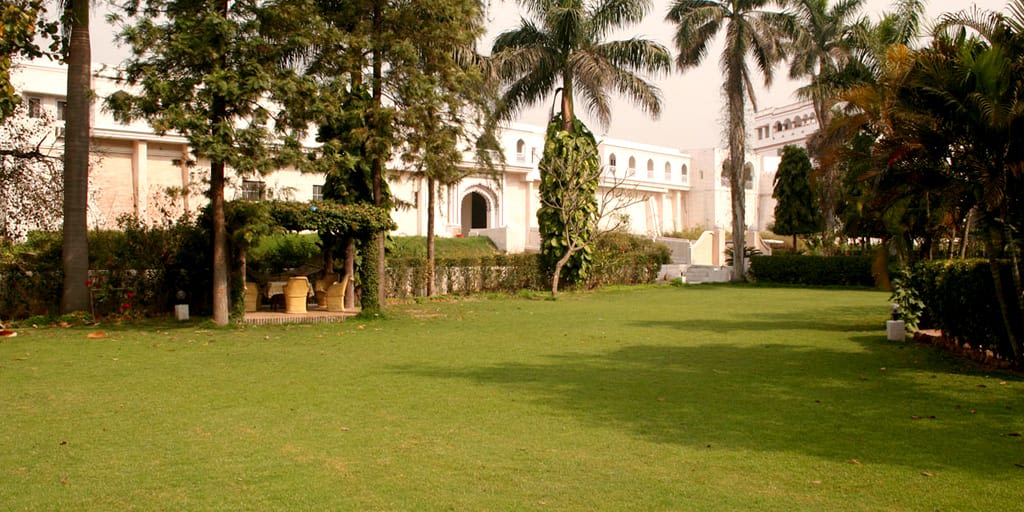 A heritage village located in Bulanshahr District of Uttar Pradesh, Kuchesar is one of the most beautiful one day trips near Delhi. Wonderfully famous and home for the architectural marvel, the Mud Fort, Kuchesar is a good 2-hour drive from Delhi. The mud fort built in 18th century is surrounded by 200 acres of mighty lush green greenery. The fort was built to protect the Jat rulers from the British back in the days. Once you've seen Kuchesar, head to Brijghat, 25 km from here. This gorgeous spot by the river Ganga is set right in the midst of mango orchards.
You can drive down to Kuchesar via Ghaziabad.
Vrindavan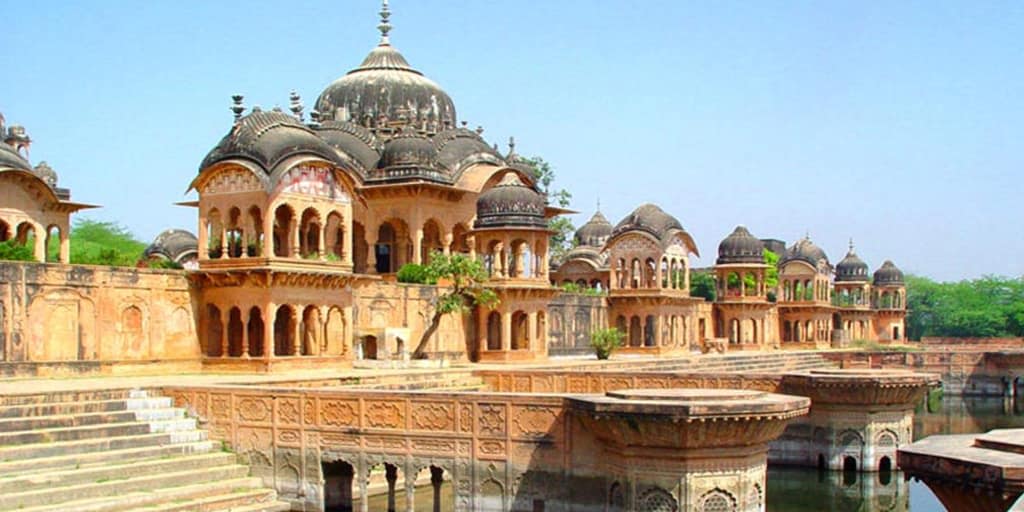 A very popular choice among religious one day trips near Delhi is Vrindavan. This Holy destination commemorates Lord Krishna and is located about 142 Km from Delhi. Drive down or take the train to Vrindavan and go back in history and relive the life of Lord Krishna. Completely equipped with temples of Lord Krishna, mythological architecture, Mirabai temples, Radha Raman temple, Vrindavan Dham etc. makes this a great winter getaway from Delhi. Winters is the best time to take this one of the best day trips from Delhi. Just next to Vrindavan lies Mathura, the birthplace of Lord Krishna and another culturally rich destination.
Neemrana Fort Palace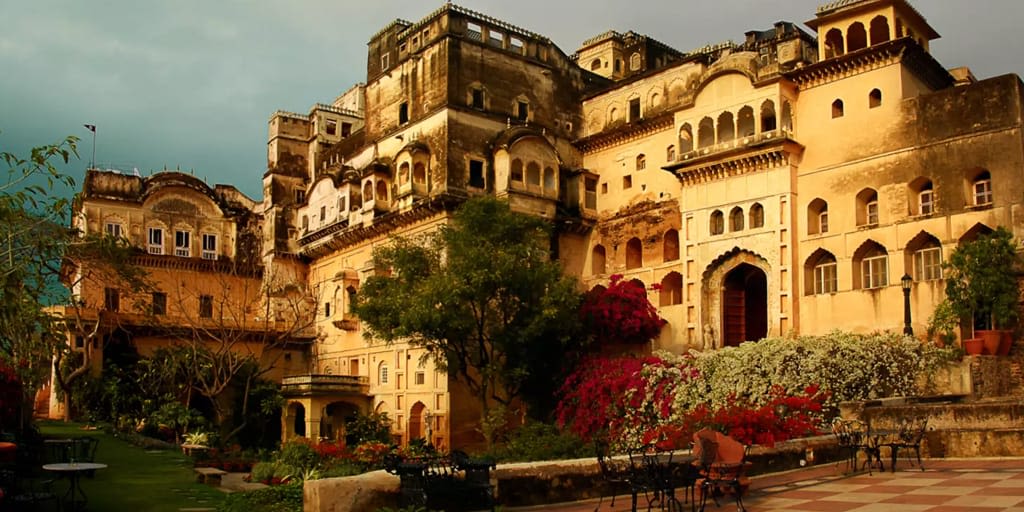 The luxurious Neemrana Fort Palace, situated 122 kms from Delhi lies on the Delhi-Jaipur highway. This 15th century fort has recently been turned into a heritage hotel. So, as you enter the gorgeous Neemrana, you will immediately be transported right back to history. The fort is built over 12 layers of history over a hill, and has 7 wings built over the layers, making this a delight to ancient architecture lovers. This one's super unique among the many one day trips near Delhi and supremely pampering at that. Check out the hanging gardens or get a spa done, take a dip in their beautiful pools or enjoy India's first zip line. The Neemrana Fort Palace will definitely transport you to a world of tranquil peace.
Taj Mahal, Agra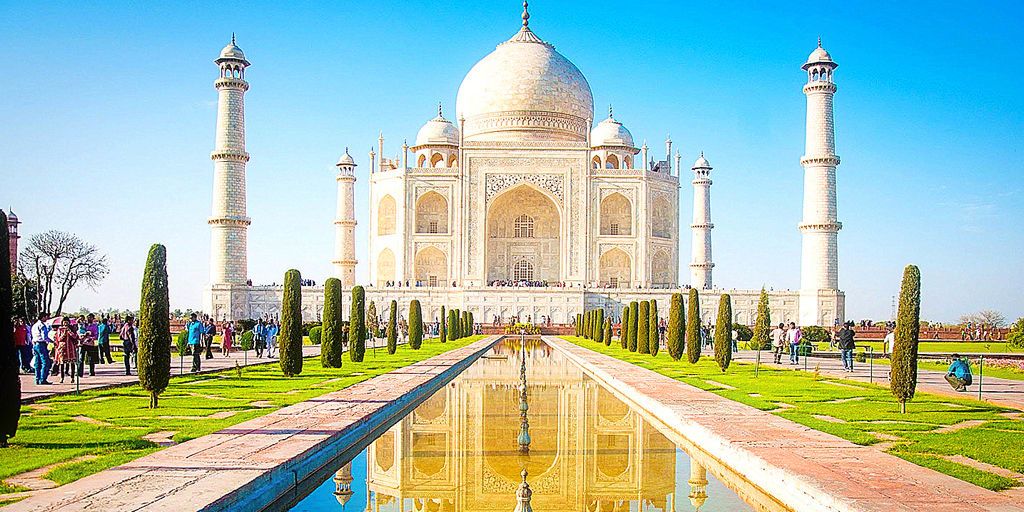 Home to one of the seven wonders of the world, the Taj Mahal, Agra is every traveller's delight. And is one of those one day trips near Delhi that you MUST take when in the capital city. Agra is a 3 hour drive from Delhi. This fascinating day trip will leave you bewitched. Explore the heritage of the city and the Taj Mahal among the many other Mughal architecture present here. Drive down to Agra or take the train and you can be back in Delhi by the same evening.
Bharatpur Bird Sanctuary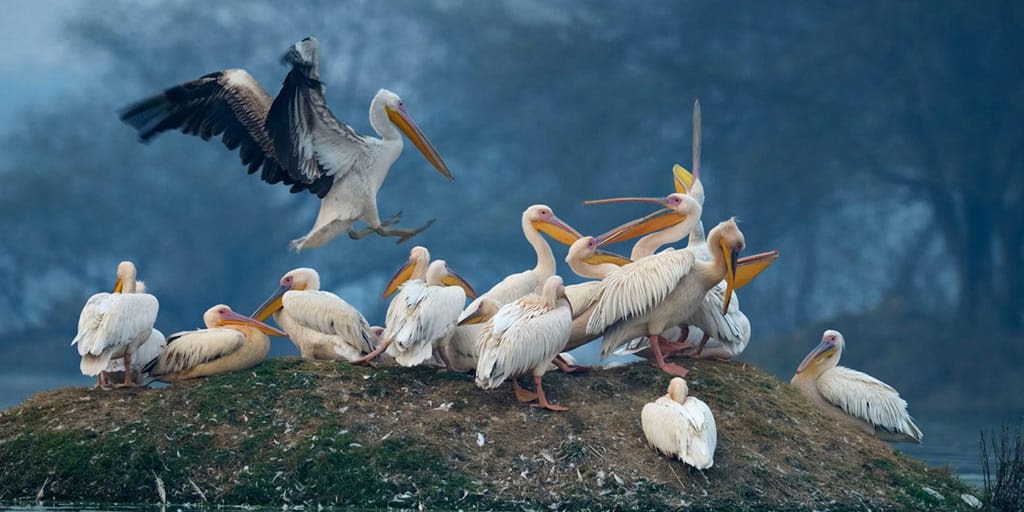 Located at about 182 Km from Delhi, Bharatpur is one of the most popularly visited bird sanctuaries in India. Also known as the Keoladeo Ghana National Park, this sanctuary is every nature lovers delight. This ideal one day trip near Delhi gives you the a good opportunity to witness and discover birds in their natural habitat. If you're a bird lover, then this is definitely paradise. Catch a glimpse of the feathered creatures that migrate here every year, especially the Siberian Crane that the sanctuary is home to. The rich vegetation and the swampy and wet terrain makes this every birds paradise and a great host to all aerial creatures that visit.
Murthal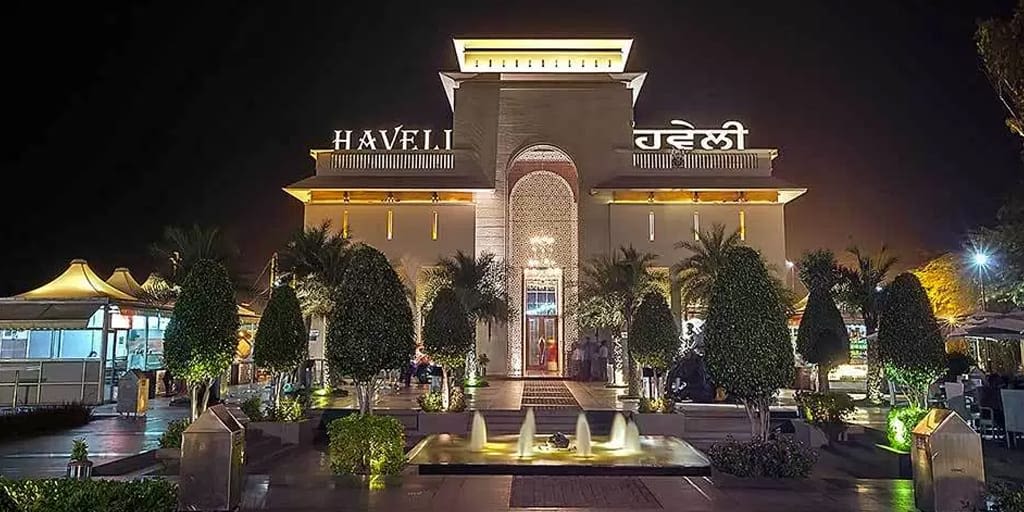 Murthal is everybody's favorite when it comes to one day trips near Delhi. The resaon being courtesy the mouth-watering, buttery paranthas which are truly heavenly. The roadside dhabas here serve some of the best food you'll have anywhere! And it's reason enough for one to take a day and visit this place for a great day.
Alwar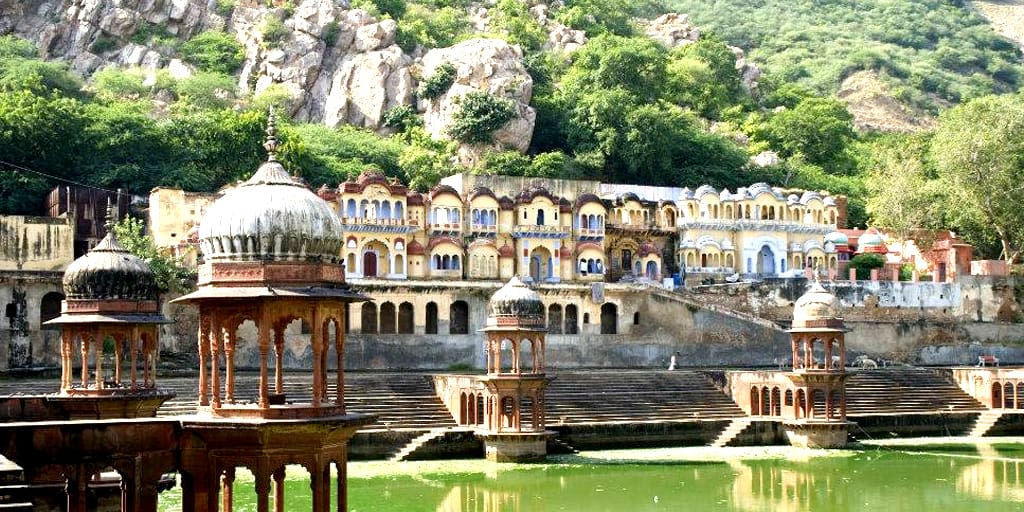 A historically significant city, Alwar is one of the oldest kingdoms of Rajputana. Alwar has a quite a few things to offer in terms of tourism and sightseeing. The grandeur and splendour of Rajasthani architecture is very much visible in the City Palace of Alwar. You can also visit the Sariska Tiger Reserve while on a trip to Alwar.
Nuh
Located in the Mewat district of Haryana, Nuh is a small city which houses some important historical monuments and ruins. A one day trip from Delhi to Nuh will be a great experience, especially for the history buffs. The shaking minarets are something specific to Nuh. Other monuments in Nuh are the Chui Mai Pond or Tank, the town of Sheikh Musa and Kotla. There are also other religious sites.
Manesar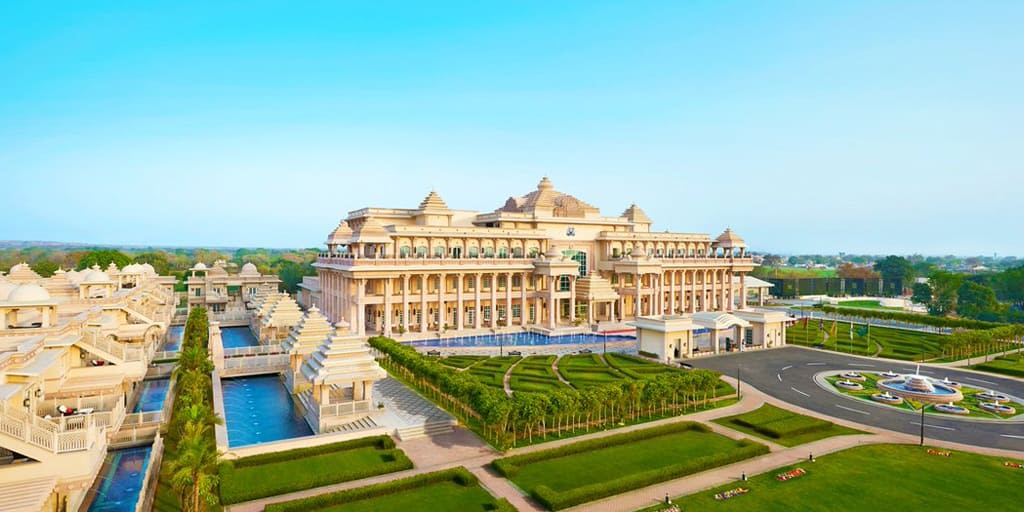 One of the fastest growing industrial towns in India, Manesar has also emerged as a popular weekend and one day trip from Delhi, mainly due to the presence of the Manesar Heritage Hotel and Spa, which attracts a large number of tourists. The typical, traditional Rajasthani architecture, a representation is something which never fails to awe any of the visitors. The Heritage Transport Museum and the Sultanpur Bird Sanctuaries are also some of the places one can visit while here.
Fort Unchagaon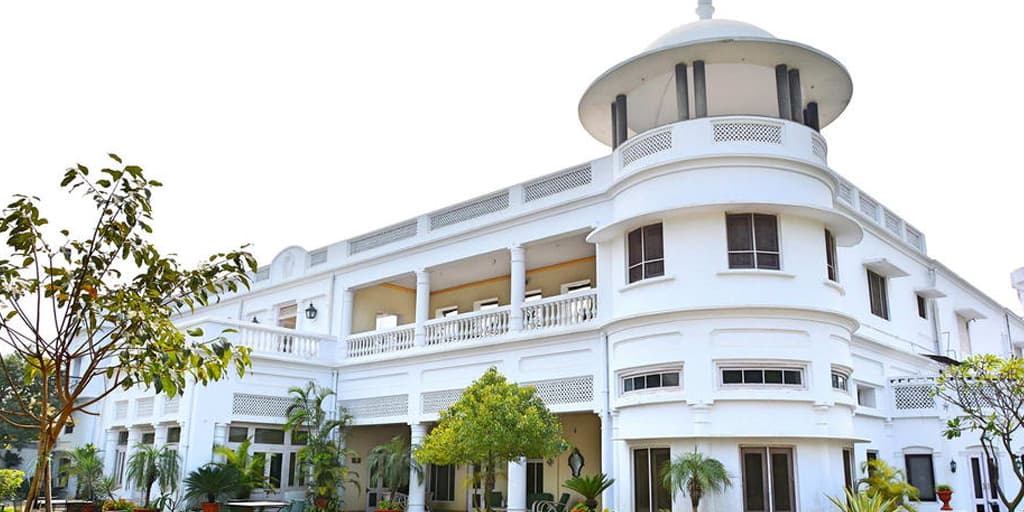 Fort Unchagaon is just about an hour or 2 long drive from Delhi. Located along the Garhmukteshwar – Moradabad stretch, Fort Unchagoan is a heritage hotel and a popular one day trip from Delhi. You can also visit the village for a rural experience and view activities such as pottery and jaggery making. While visiting during the summers, one can also sight the famous Gangetic dolphins while boating in the Ganges.
Asola Bhatti Wildlife Sanctuary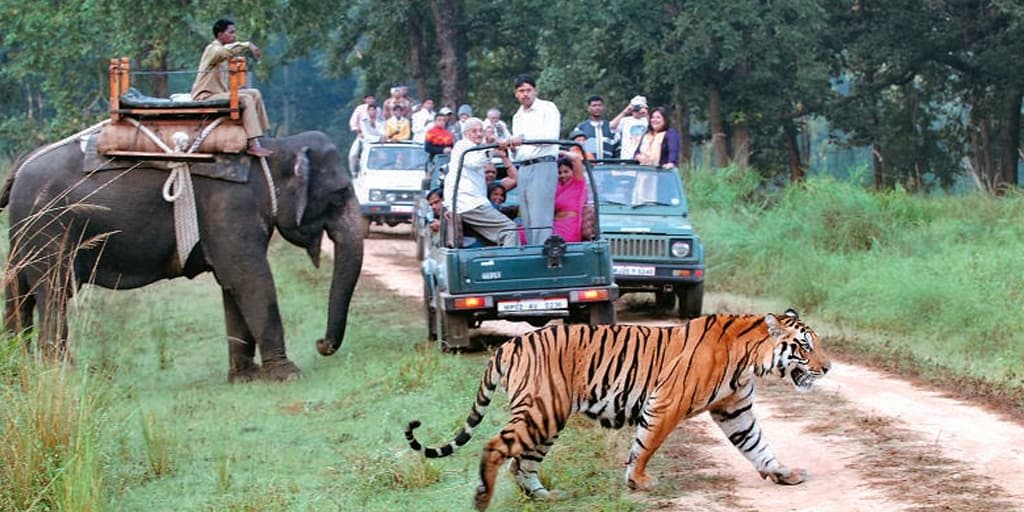 Asola Bhatti Wildlife Sanctuary is located on the northern terminal of Aravalli Hill Range and is home to a wide array of birds. The sanctuary offers a tryst with nature to those who want a respite from the city life. Not to mention the five hidden lakes with sparkling blue waters form a beautiful natural spectacle. All of these make the Sanctuary a great picnic spot in Delhi.
Botanix Nature Resort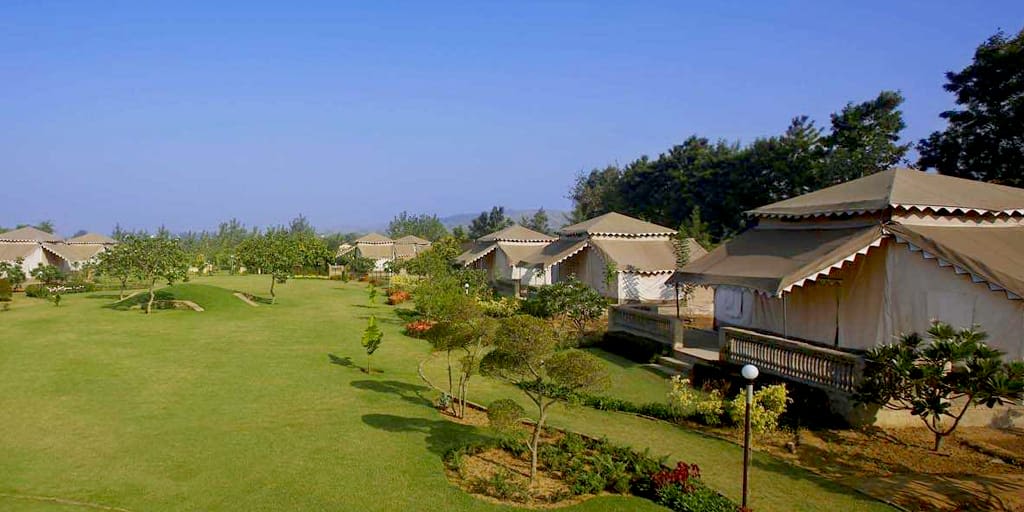 Spend your time in this marvelous 30-acre park with landscape resembling the stone age. A combination of an adventure and a farm, this location is a perfect one day trips near Delhi to relax. Unwind with nature walks and other adventure sports or just spend the afternoon in the in-house pool.
Distance from Delhi: 50 km Travel via road: A 40 minute drive from Delhi
Sariska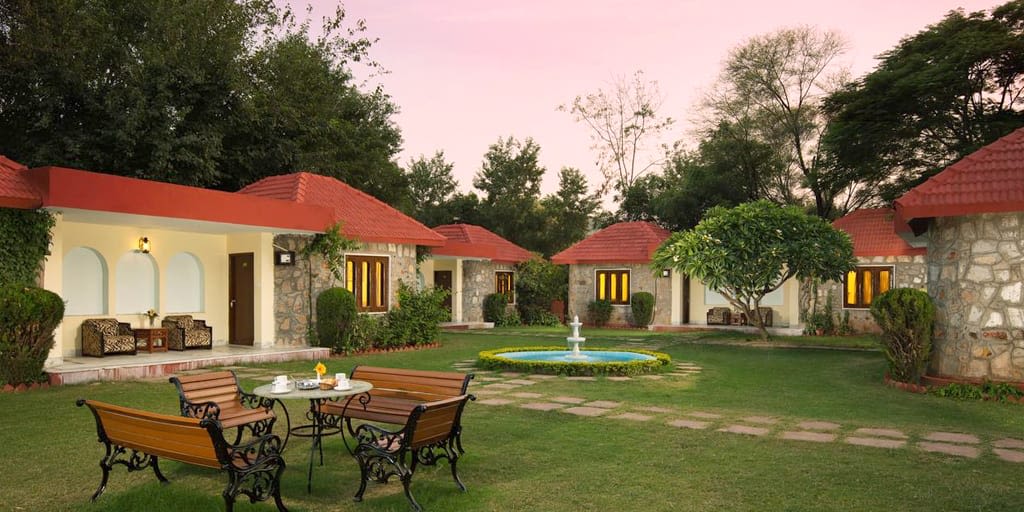 Nestled among the Aravalis, Sariska is the closest place from Delhi where you can see a Tiger in its natural surroundings. If you aren't into adventure, you can still spend a leisurely picnic on the side of the majestic Lake Siliserh. Bhangarh, the haunted palace is another interesting place you can visit while you're in Sariska. If you love the place, then you can choose to stay at the gorgeous Sariska Palace. What was once a palace is now a heritage hotel where you can book a room and stay.
Distance from Delhi: 170 km Travel via road: 3-hour drive
Camp Wild Dhauj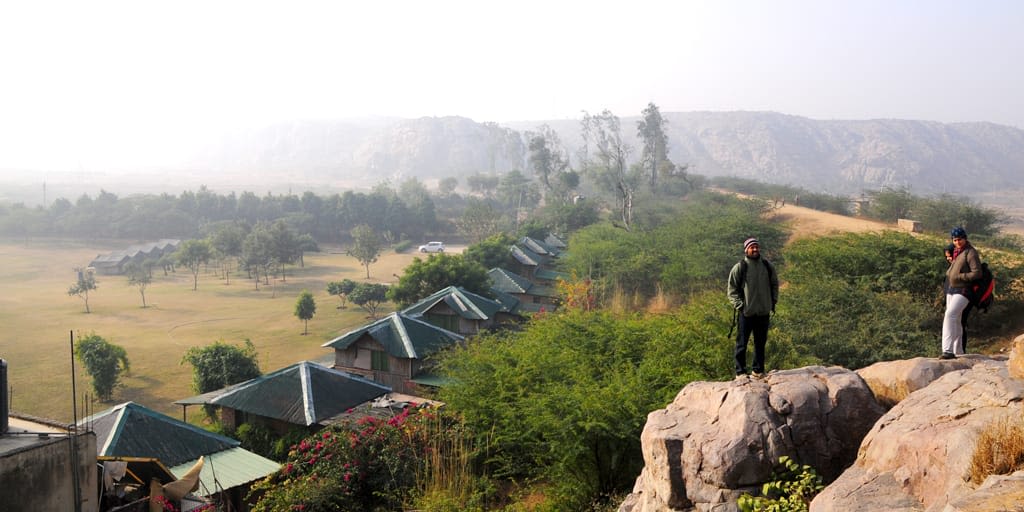 Encompassed by the beautiful Aravali Hills, Camp Wild is an ideal retreat to reconnect with nature. Also indulge in adventurous activities like Rock Climbing, Rappelling, Flying fox, and River crossing. You can also spend time watching exotic birds or experience the rural life for a lovely weekend.
These are some of our favorite one day trips near Delhi. Which ones your favorite? Comment below and tell us why.
Tags
Comments