One Day Trips from Pune You Must Explore!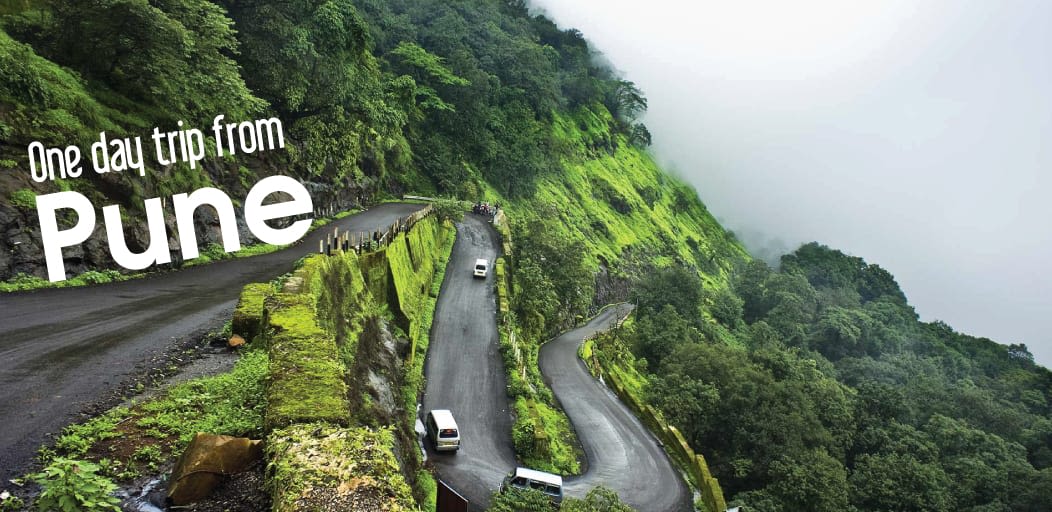 Pune is a place that can give you quick access to many exotic holiday places to have a memorable day with your loved ones. Exhausted with the outings in Pune and thinking about one day trips from Pune lately? From popular hill stations to adventure tours and trekking, the list is exciting. Here, we have compiled the best places that you must explore if you plan a one day travel vacation from Pune.
A List of One Day Trips from Pune
Bhuleshwar Temple:
If you are a strong devotee of Lord Shiva, do visit Bhuleshwar temple. It is a beautifully crafted temple of Lord Shiva built by Panch Pandava. Near to it, you can also explore another temple of King Bharata. The surrounding area has extensive green vegetation to give you an incredible experience.
Thus, this destination tops the list of one day trips from Pune. Shopping options here are very limited, but you check out for sarees and other usual kinds of stuff from shopping complexes like Saideep Complex, Garade Heritage, etc.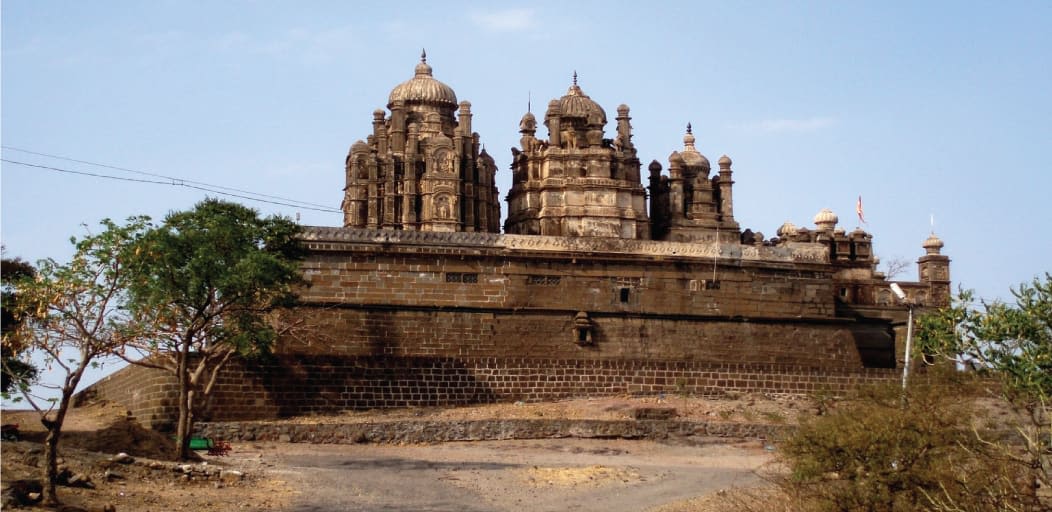 What Not to Miss?
Major attractions near to the temple are the Trident Point, Satyanarayan Garden, Mangal Karyalay, Memane Farm House, etc. You can plan to stay at Hotel Morya or Hotel Jay Manglam amongst many other located close to the temple. Try plenty of mouth-watering dishes at hotels like Sanskruti Garden Restaurant, Vithal Kamat, Sonaee Veg Family Restaurant, etc.
How to Reach?
This place is approximately 56 kilometers from Pune Railway Station. It takes nearly 1 hour 30 minutes to reach via Mumbai Hwy/Pune-Solapur Rd, which is, in fact, the shortest route to make the travel. If traveling through NH65, the journey might get extended by another half an hour or so.
Rajmachi Fort:
This is another place to consider while planning one day trips from Pune. If you love adventure and the scenic natural beauty, then this place is right for you. This majestic fort is located in the beautiful hills of Sahyadri Mountains.
There is a big plateau, known as Machi that surrounds its two fortresses namely, Shriwardhan Ballekilla and Manaranjan Balekilla. The place is apt for trekkers and nature lovers.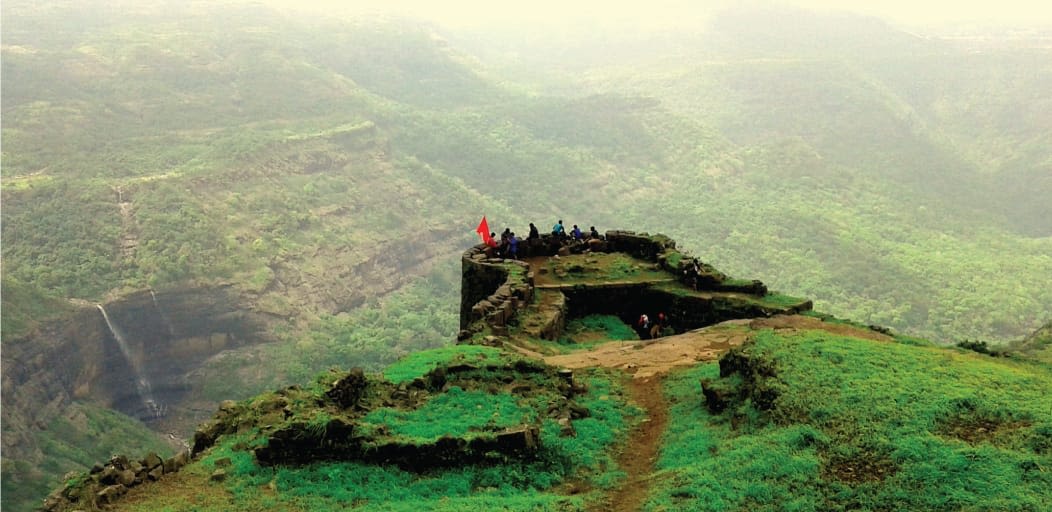 What Not to Miss?
You can visit other nearby attractions like Kondane waterfall (also famous for activities like Rappelling), Manranjan Balekilla, Shriwardhan Ballekilla, and Shrivardhan Fort Defence Tower. When it comes to stay, there are endless places like Upper Deck Resort, Radisson Blu Resort and Spa Karjat, Della Resorts, etc.
You can satisfy your hunger at Hotel Atul, PNF Restaurant and Bar, Crème Della, and Café 24. Near to it, is the Lonavala Square Mall, where you can shop for dresses, watches, bags, etc.
How to Reach?
It is at a distance of 84 kilometers from Pune Railway Station. The approximate traveling time is 2 hours and 19 minutes. The ideal time to visit this place is between mid-June and mid-October.
Khadakwalsa Dam
The grand Khadakwalsa Dam is a serene place and is just 20 km. from Pune. Situated on the banks of the Mutha River, this site serves as a perfect escape from a hectic life. The calm and translucent water of the dam invokes a sense of contentment in a person.
The place is ideal to sit and enjoy hot Vada Pav and spicy Khekda Bhaji while admiring the scenic beauty of the undying Khadakwalsa Lake. If you are looking for a day trips from Pune, then this place is the best.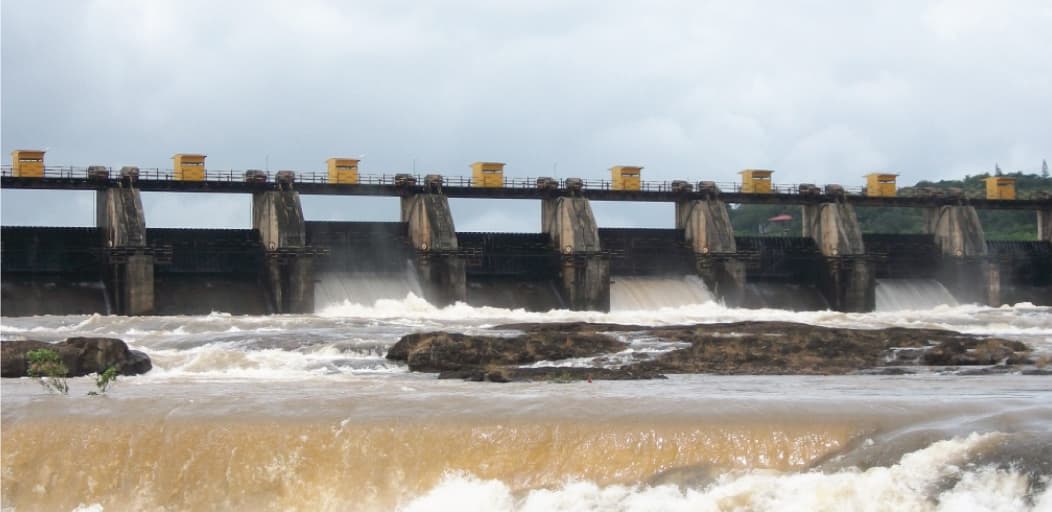 What Not to Miss?
Apart from enjoying a great view of Khadakwalsa Dam, you can also explore some others local attractions surrounding this place. The Khadakwalsa Bhairavnath Temple is at a short distance from the dam. Here you can enjoy the religious sanctity while observing the Indian architecture.
Just a few kilometers ahead is the sunset point of Khadakwalsa, which offers a spectacular view of the sunset. The crimson hue of the evening adds a significant effect on photography. While the lake view provides a perfect place to hang out, the Cummins trails nearby attract a large number of professional and amateur trekkers.
How to Reach?
Khadakwalsa Dam is located nearby at a distance of 16 km. from Pune Railway Station. With a cab, you can reach this place within 30 minutes. However, if you do not mind a one hour journey by public transport, you can use the local buses, which are easily and frequently available.
Sinhagad Fort
The Sinhagad fort is a hysterical beauty perfect to enlist in your one day trips from Pune. It was earlier known as the Kondhana, as it was named after the sage Kaundinya. The fort proudly sits on the lap of Bhuleshwar Range at Sahyadri Mountain. Some historical facts suggest that this place is as old as 2000 years with a beautiful as well as violent history. The place has witnessed many battles and wars over a long period of its existence, especially the battle of Sinhagad during 1670.
From the base of the Sinhagad Village, there is a trekking path of 2.7 km. through the rocky terrain. The fort offers a mesmerizing view of the lush green land below. There are plenty of relinquishing breweries and many other adventurous activities around the place.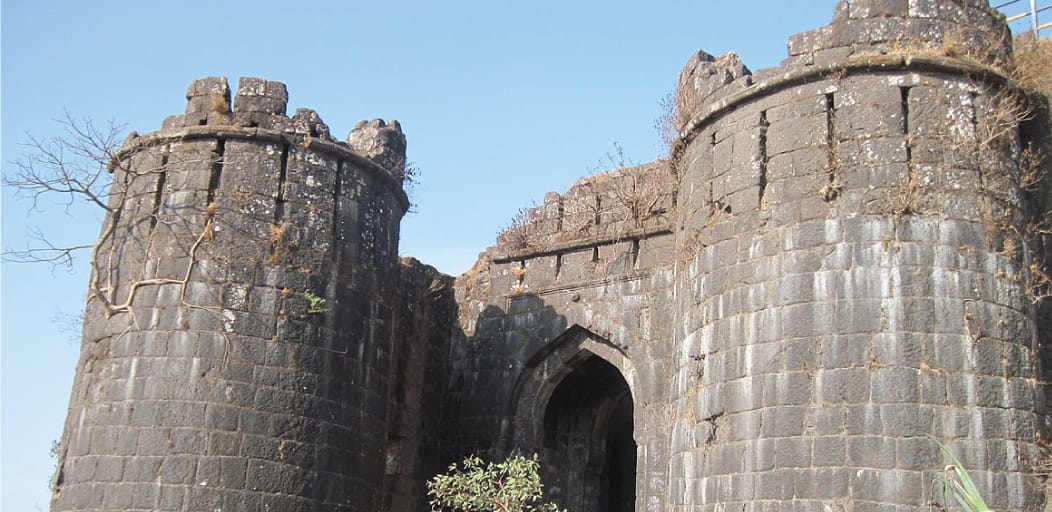 What Not to Miss?
With the observation deck nearby, you can enjoy a panoramic view of the entire city along with places like Rajgad, Torna, Purandar, Raigad, and Tung. While the beautiful sunrise point is excellent for photography, the wind point also serves as a crucial observation deck.
The famous Kali Temple and Kaundinyeswar Temple offer a peaceful religious retreat while providing proof of Glorious Indian Heritage. Just a few steps away is at the tomb of the great Maratha warrior 'Tanaji Malusare'. Thus, it is worth exploring this place while planning one day trips from Pune.
How to Reach?
The Sinhagad Fort is just 33 km. away from Pune Railway Station, which takes around 1hr. 12 minutes in a cab. You can also reach this place by bus. Take a bus to Swargate, and from Swargate, you need to take Bus No. 50 to Sinhagad.
Panshet Dam
Panshet Dam is one of the best picnic spots in Pune. Located in the southwest part of Pune, it offers a perpetual view of the natural Ambi River. Built during the 1950s, the dam also serves as a water source and irrigation for the citizen. It is not just the breath-taking view of the dam that attracts visitors.
The adventurous water sports, boating and kayaking make this a perfect spot for one day trips from Pune. If you are a nature lover and enjoy a fun ride, visit this place and enjoy the gorgeous views of the Sahyadri hills with your loved ones, while enjoying savory local veg and non-veg cuisines.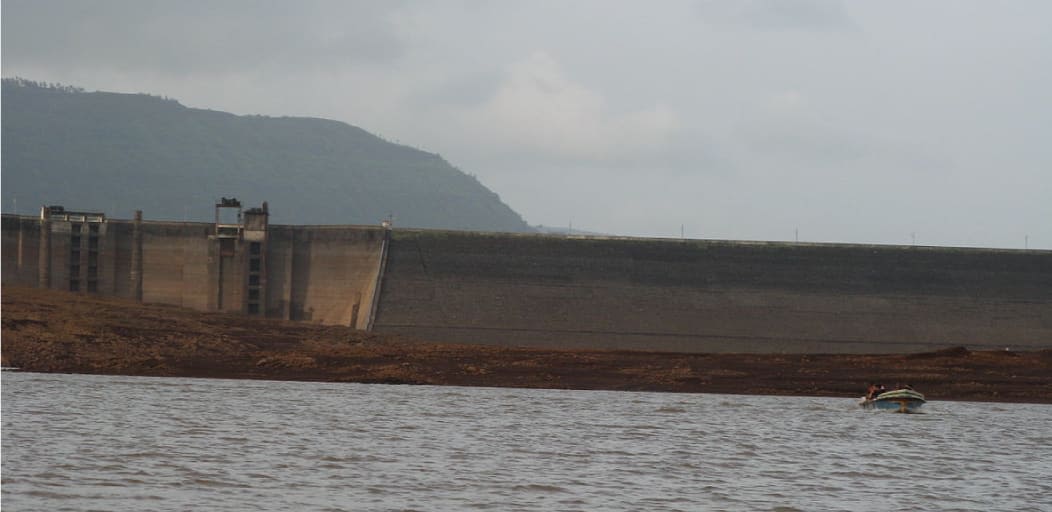 What Not to Miss?
The place is close to the Varasgaon Dam, a long stretched field filled with jaw-dropping greenery and wildflowers, which make it a perfect spot for peace lovers. In the same area, there are several temples such as Somjai Mata Temple, Janani Aai Temple, Bhairavnath Temple, Vittai Rukmini Mandir and Someshwar Shiv Mandir. Apart from sightseeing, you will find ample of small stores that serve delicious Indian foods.
How to reach:
It takes around 1 hr. 30 min. to 2 hr. 20 min. from Pune Railway Station to reach Panshet Dam with a distance of 44 km. Being secluded from the daily hassles of the city, a cab is the only way to reach the site.
Rajgad Fort
Rajgad Fort is a legendary and historical landmark, comprising a massive area of a diameter of 40 km. and lies 1400 m. above sea level. Being located at the mountain Murumadevi, the place offers a panoramic view of the large area of lush green vegetation while the fort itself has a rich history.
The place was formerly known as Murumdev, based on the name of the mountain goddess Murumba. The fort provides an inside view of a royal fortress, and you can still found the cave, places and water cisterns built during the reign of Chhatrapati Shivaji Maharaj. Every corner of the fort says the story of Shivaji Maharaj who resides for more than 26 years in this fort.
What Not to Miss?
The place is one of the best choices for one day trips from Pune due to its several attractive elements. The Padmavati Temple offers a sweeping peaceful environment. Various antiques and souvenirs sold by the local villagers at the foothill.
The Janani temple is closely located near the Rajgad Fort where you can enjoy a great day by the Chandrakor Lake. The place is situated near three locations named as Suvela Machi, Sanjeevani Machi, and Padmavati Machi.  Thus, you get a great chance of capturing a breathtaking view of the entire region from a great distance.
How to Reach?
The Rajgad Fort is easily accessible from Pune Railway Station. Located within a distance of 68 km., it takes around 1 hr. 49 minutes via NH48 and SH65. While you can enjoy the beauty of this place any time of the year, the most preferred time to visit is the monsoon season.
Lohagad Fort
Lohagad Fort is closely located to the Lonavala Hill station northwest to Pune. With an elevation of 1033 m., it captures a great historical symbolism of several Indian dynasties from a different period. Located around more than 500 steps upward to the incredible hilly areas, this is an excellent place for trekking lovers.
Surrounded by the Western Ghats, the fort also provides a mesmerizing view of dense green forests and the bustling feeling of fresh wind. Add this place to your bucket list for one day trips from Pune and you will always cherish the experience.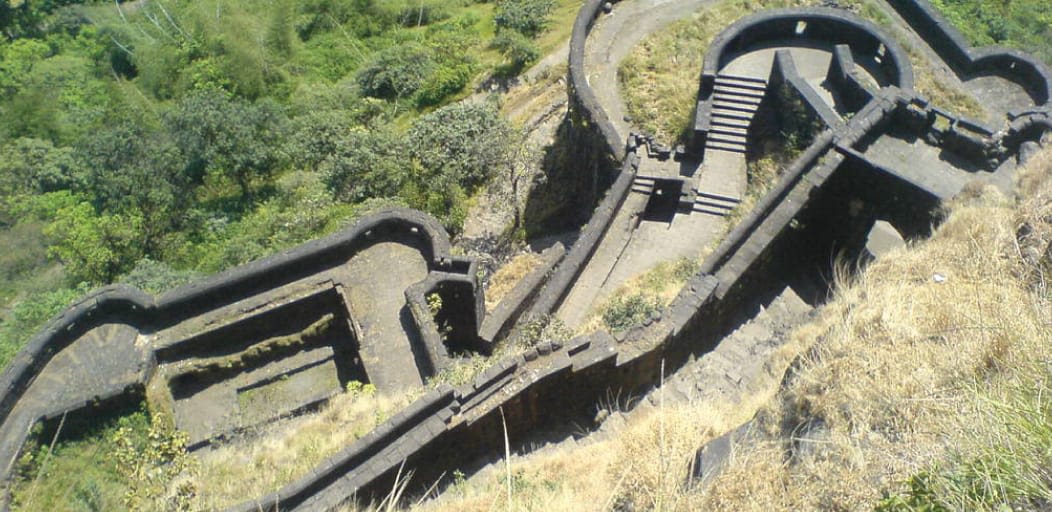 What Not to Miss?
The fort is located near the Bhaja Caves within a distance of 2 km. where you would find several homes of previously owned Buddhist monks. Just above 400 feet from the Bhaja village, the Bhaja caves offer historical views of Buddhist lifestyle dated back to the 2nd century India.
Situated in close proximity to the Bhaja caves, the Karla caves take you to the rock-cut Buddhist sites during the era of 160 BC, which also used to serve as an ancient route. Within a 12 km. distance from this place, you can access Lonavala, the most beautiful hill station in Western India.
How to Reach?
Lohagad fort is just 64 km. away from Pune Railway Station and you can reach within 1 hr. 34 minutes via NH48. The place attracts millions of tourists throughout the year, but winter and monsoon are the best seasons to visit Lohagad.
Panchgani
Panchgani is one of the most famous hill stations in India, located in the Satara district of Maharashtra. One of the most preferred weekend getaways from Pune, this sleepy hilly destination is a true nature marvel. Panchgani, which served as a prison during the 19th century, is now a perfect contender for one day trips from Pune if nature's beauty attracts you.
Situated in the heart of Sahyadri mountain ranges, the hill station encompasses five beautiful small villages offering exotic views. Apart from enjoying a peaceful ambiance and serene vistas, you can also visit the strawberry farms cultivated around where you can enjoy some handpicked juicy strawberries.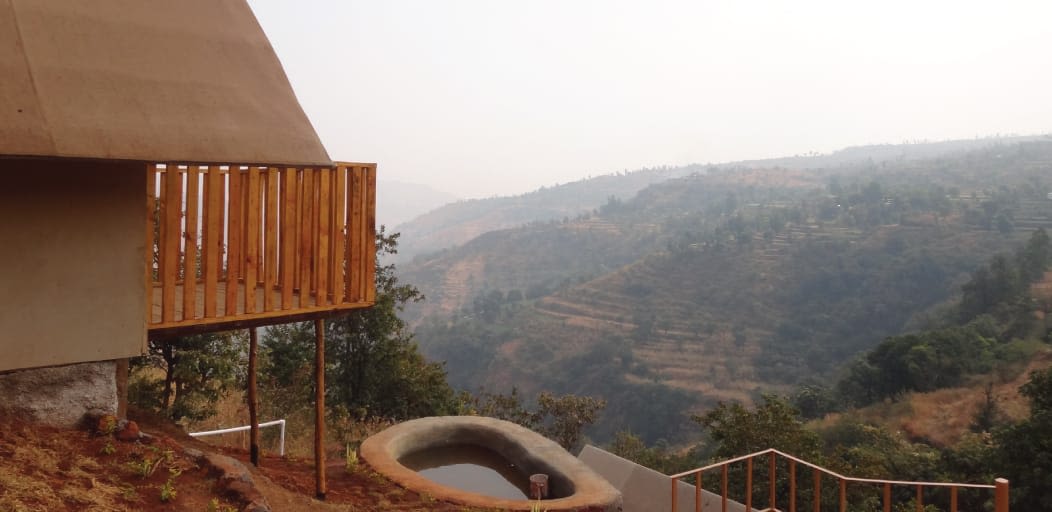 What Not to Miss?
Just 2 km. from the Panchgani Bus Stand is the Sydney Point where you can capture a memorable time alongside the crystalline water of the Dhom Dam. The place also lies close to the Devil's Kitchen, the Paris Point, and Tableland.
How to Reach?
Pachngani can easily be reached via the NH48 within 2hr. from the Pune Railway Station. There are also buses available. However, you could take around 4hrs. 30m. to reach Panchgani by bus. If time is not a constraint, driving through nature's vistas is the best option for you.
Mahabaleshwar
Mahabaleshwar is known as the land of evergreen forests in India. Located in the Sahyadri mountain ranges, it resides on a vast plateau surrounded by valleys from all sides.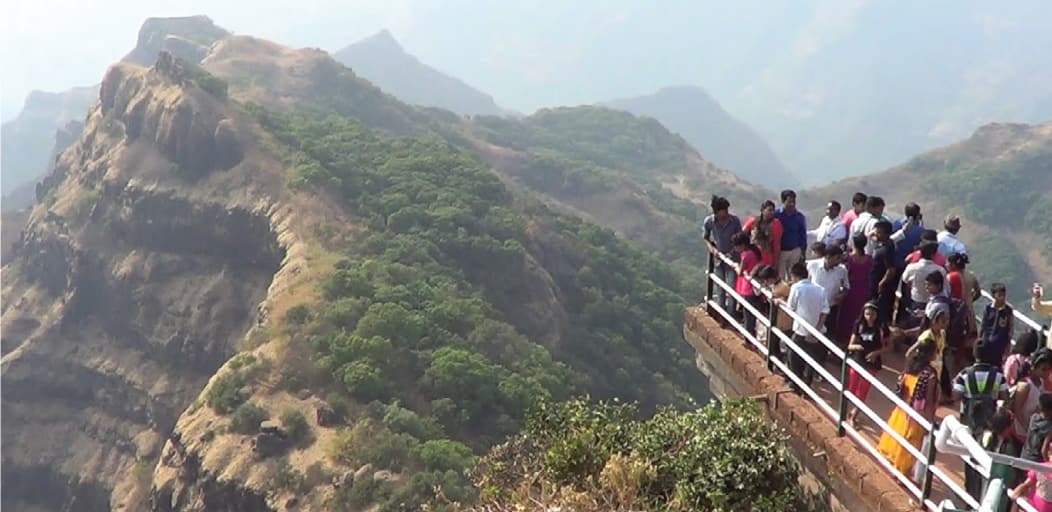 What Not to Miss?
Apart from its timeless beauty, Mahabaleshwar also holds some Indian heritage sites. At old Mahabaleshwar, you can witness some ancient Indian architectural temples.
Located close to old Mahabaleshwar, you will find the Krishnabai Temple over the hilltop of Krishna valley. The Krishnabai Temple exemplifies the origin of the River Krishna from the Gaumukh.
You can also visit the three monkey points, Arthur point, Kate's Point, Wilson Point and the Elephant Point, all located within Mahabaleshwar. During your one day trips from Pune to Mahabaleshwar, don't miss out on the 600 feet high Lingmala waterfall cascading into the Venna Lake.
How to Reach?
Located about 123 km. away from the Pune Railway Station, Mahabaleshwar is one of the best choices for one day trips from Pune. You can reach this place by cab within 3 hrs. via NH48. March to June is the best time to visit Mahabaleshwar.
Matheran
Matheran is known as the smallest hill station in India, but the thrill it offers often exceed the expectations of a visitor. With a wide range of scenic beauty spots, the dainty hill town provides access to more than 28 attractions. It is surrounded by dense forest, which can be viewed with a 360-degree angle at various views.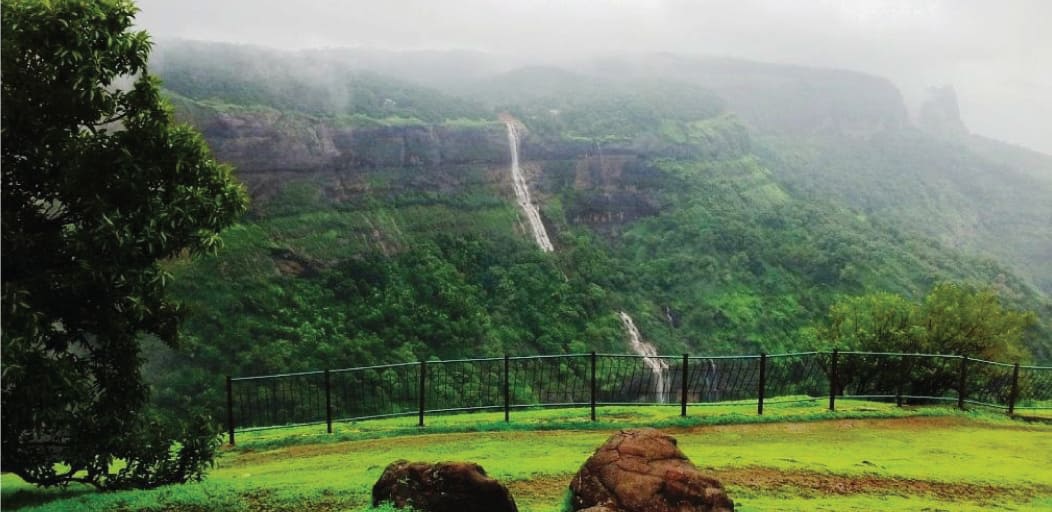 What Not to Miss?
The Khandala points nearby offer a panoramic view of the lush green mountain, while the King George point provides a soul-fulfilling trekking experience along with an adventurous horseback riding. Amidst the flourishing vegetation of Shivaji's ladder, you can enjoy some hiking and rock climbing to keep yourself warm.
Coronation point, honeymoon point, Louisa point, Malang point are some of the few scenic spots that offer a wide-angle view of the natural surroundings. The Pisharnath Mandir and the Charlotte Lakes also offer spectacular views, which make Matheran rightly, earn a coveted spot in top places for one day trips from Pune.
How to Reach?
Matheran is 121 km. away from Pune Railway Station and is easily accessible within 2hr. 47 minutes.
Alibag Beach
Alibag beach is located in Alibag, the coastal town in Raigad district of Maharashtra. The place is famous for its beaches, fort, and islands. You can commemorate your day by walking at the shore while having some local snacks. The boat rides and water sports are also some of its unique attractions. If serenity on a holiday is what you wish to experience, this is the place for you.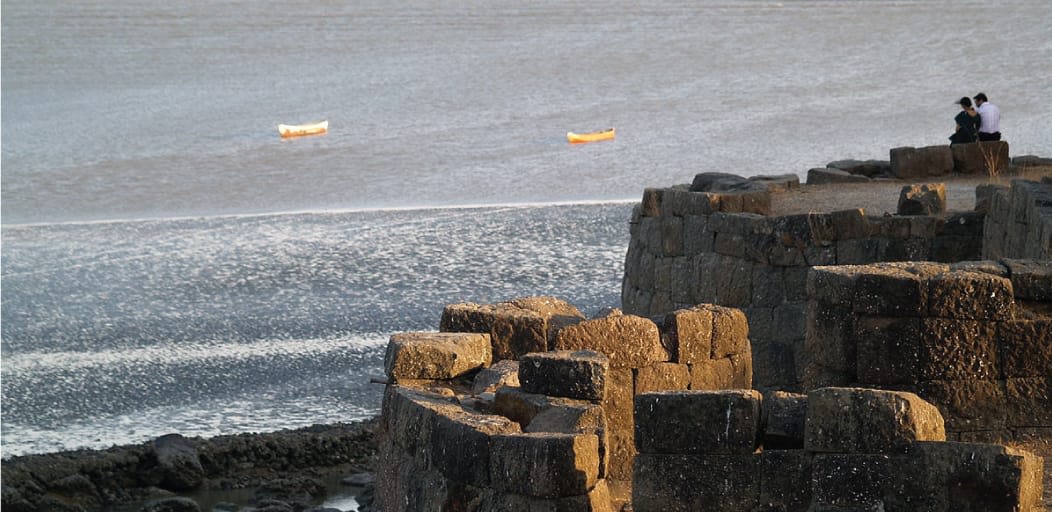 What Not to Miss?
Explore several other beaches in the vicinity such as Nagaon Beach, Kashid Beach, Korlai Beach, Akshi Beach and Varsoli Beach. The Nagaon beach offers a spectacular view of the black sand along with its famous coconut infused drinks.
Just 15 minutes from the beach resides the Kanakeshwar Mandir located at the 900 ft. hilltop. It offers a great view of the town. Apart from that, the Alibag fort, Khanderi, and Bunderi Island also serve as excellent tourist spots.
How to Reach?
Alibag beach can be reached within 3hr. 23 min from Pune Railway Station via cab. You must add this destination, in your one day trips from Pune.
Shivneri Fort:
Visit this fort to witness the breath-taking beauty of nature and human artwork. Best known as the birthplace of Chhatrapati Shivaji Maharaj, Shivneri Fort is a well-maintained classical heritage. The fort is dedicated to Shivai Devi.
During your visit, you would get acquainted with the glorious history of Shivaji's birth over here. Therefore, it is a must-visit place when you consider one day trips from Pune.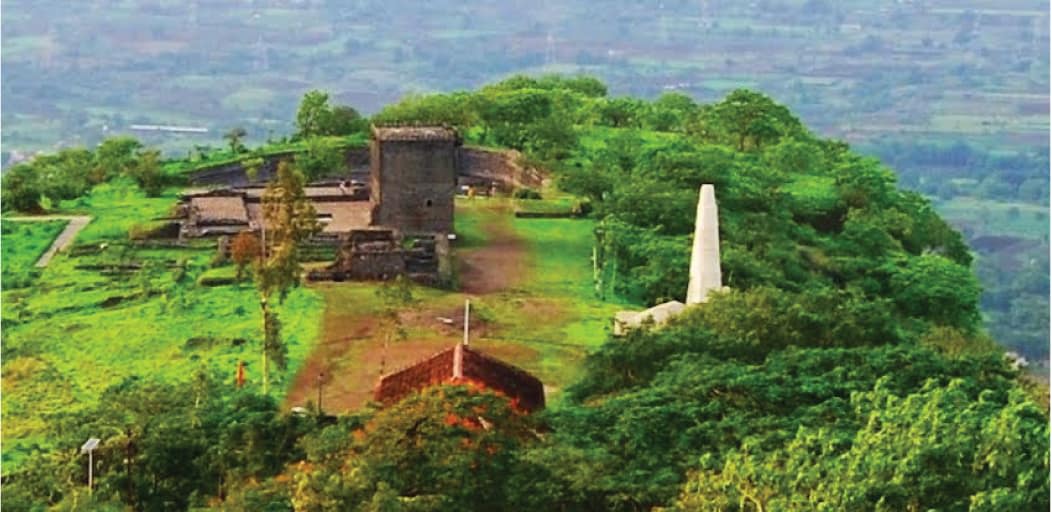 What Not to Miss?
Near to it, there are two other beauties i.e. Shiv Janmasthal and Junnar. The former one is the temple of Shivai Devi. At Shiv Janmasthal, Chhatrapati Maharaj spent his entire childhood since 1630, his birth year. This is the place where he got his name Shivba.
On the other hand, Junnar is a nature's beauty. It constitutes of 4 major hills – Tuljalena, Manmodi, Shivaneri, and Lenyadri. Interestingly, you can explore more than 200 excavations. This is one of the best destinations for one day trips from Pune for history lovers.
How to Reach?
From Pune Railway Station, it is at a distance of 93 kilometers. From the station, take the route of NH60 and travel for approx. 2 hours and 35 minutes. You can also reach Shivneri fort via Ahmednagar-Pune Highway. However, the journey time will increase by approx. 5 minutes.
Satara
Satara has got its nomenclature from seven hills surrounding it. Some of the magnificent and popular forts of Satara include Ajikyatara fort, Bhairavgad, Chalkewadi, Char Bhinti Hutatma Smarak, Dhom Dam etc. As the place is filled with natural beauties, people keep adding Satara in their wish list for one day trips from Pune.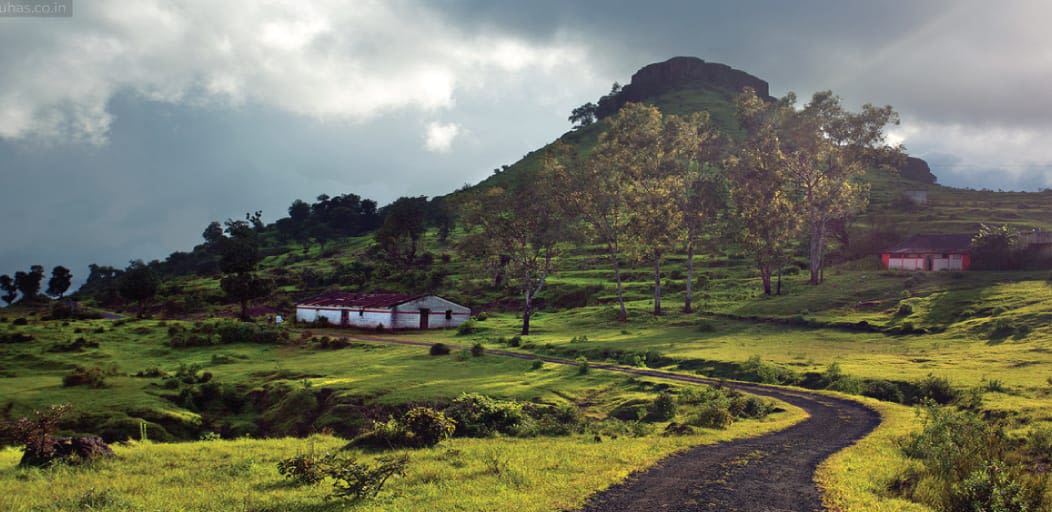 What Not to Miss?
As the place shares its boundaries with the pious Krishna and Kaveri River, there are endless scenic spots you can have a glimpse of. The popular Mahabaleshwar temple is in Satara District. With close vicinity to the Koyna Wildlife Sanctuary, Kuraneshwar, and Maha Ganapati temples, the visit to Satara is full of adventure and soulful experiences.
How to Reach?
From Pune Railway Station, Satara district is at a distance of 120 kilometers and takes about 2 hours and 30 minutes approximately to reach. The shortest route is via NH48. You can prefer railway service as Koyna Express runs from Pune to Satara.
Lonavala
Lonavala is a paradise for romantic couples during monsoon and is one of the most popular hill stations near Pune. It gives breath-taking views of greenery from hilltops. You can glaze through mountains and still reach home for dinner from the most popular one day trips from Pune. Waterfalls, hills, natural garden, lakes and animal sightseeing all at one place is what Lonavala offers its tourists.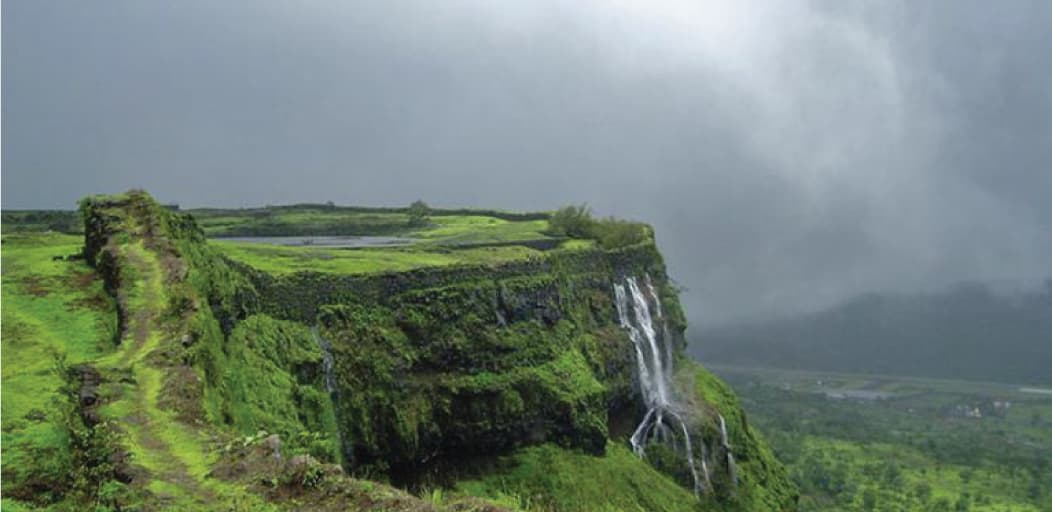 What Not to Miss?
Near Lonavala, you can explore Ryewood Park, Fish World and Lonavala Lake Scenic view. Cherish the memories at these fun-filled getaways from Pune with your loved ones. Hot Air Balloon ride in Lonavala is a must try when you visit there. Also don't miss out on going paragliding in Kamshet.
How to Reach?
Lonavala is an easy-to-reach destination from Pune. That's why it is the most preferred place for one day trips from Pune. You can explore both options i.e. train and road. Via Bengaluru-Mumbai highway, it takes approx. 1.5 hours to cover the distance of 70 km. In case you wish to reach the place by train, multiple express trains are available from Pune Junction to Lonavala.
Why wait? Take a break from busy life to recharge yourself. This list of one day trips
Tags
Comments