The Ultimate List Of One Day Outings in Pune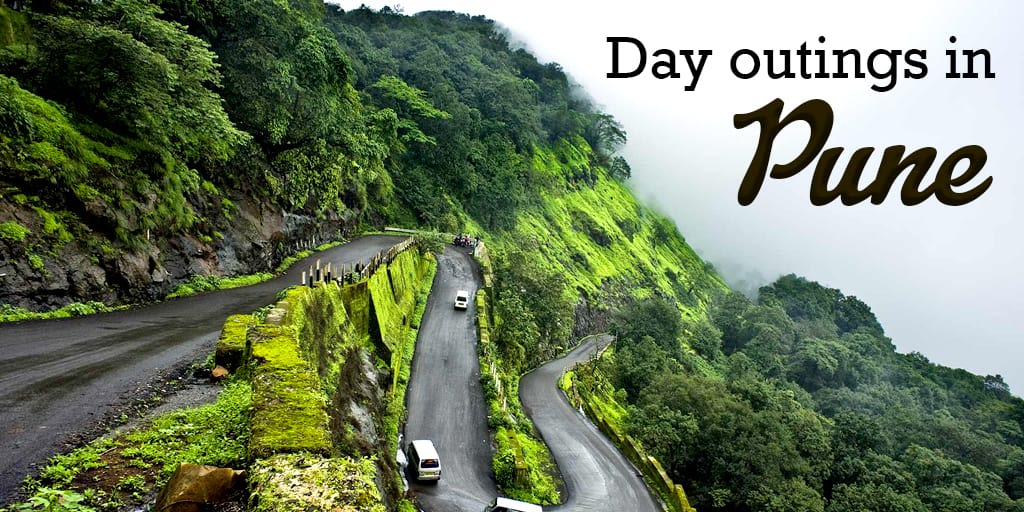 The beautiful city of Pune is located on the banks of the Mula river in Western Maharashtra. Once the seat of the Peshwa and the mighty Maratha Empire, Pune is blessed with the best of everything that is nature. From pleasant weather to gorgeous hillocks and salubrious environment the queen of the Deccan is one good city to live in. But with a cramped up schedule, the crowd and the never-ending fast-paced life everyone craves for a break. Small or long, this city has much to offer. You could choose to go on one day outings in Pune or you could choose from one of the many weekend getaways near Pune.
Pune is teeming with the perfect landscape with the lush Western Ghats meeting the rocky Sahydris. There are so many things you could do in the city over the weekend or over a holiday, you could dine at one of the many candlelight restaurants in Pune or head out on a romantic date with your partner, there's just so much you can do.
If you feel like running away from the fast-paced world, then these picnic spots in and around Pune will definitely leave you exploring off-beat tracks. So, if you're looking for options when it comes to one day outings in Pune, we've compiled something that can help.
One Day Outings in Pune
1. Day Outing at Rutuparna Farms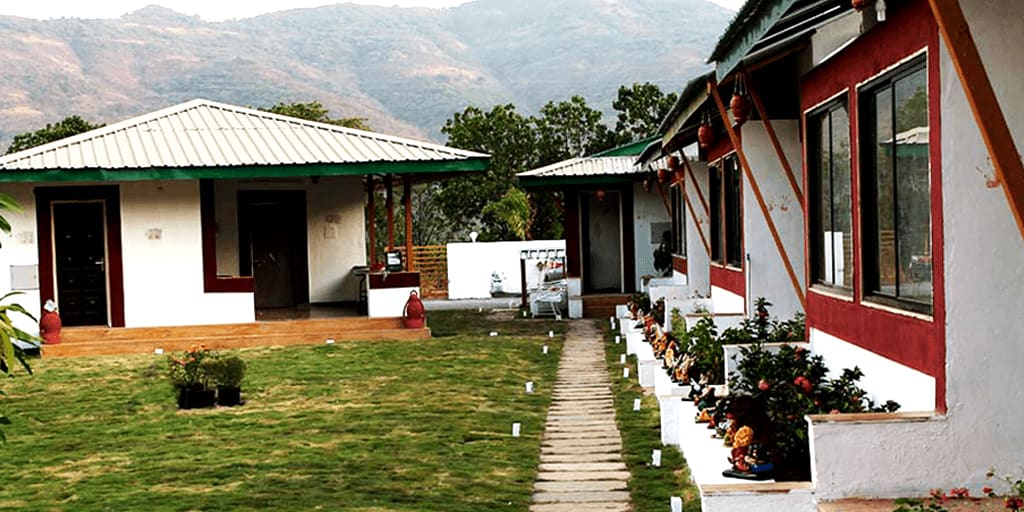 Looking for a green getaway? Fresh air, a gurgling river, the backdrop of hills, thick greenery – what better way to get away from all the pollution and stress of city life? Just 45 minutes away from the mad rush of Pune, find the most salubrious location where you can relax with your friends and family. Just sit back and watch the lush green surroundings, the raindrops and the mist in the rainy season, enjoy the warmth of campfire and starry sky in the winter…it's the best way to rejuvenate. Rutuparna Farms is our most recommended among the list of one day outings in Pune.
2. Helicopter Joy Ride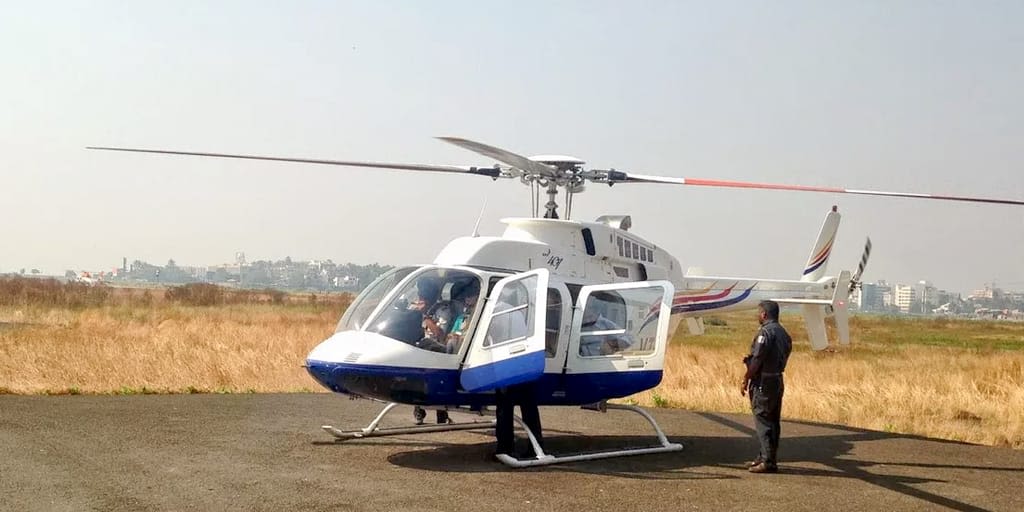 A helicopter joy ride 1000 feet above the city or the coast is an unforgettable way to experience the breathtaking beauty of Pune and its surrounding areas. One of the best ways to spend time with this dau outings in Pune option, a Helicopter joy ride will never let you down. Enjoy a panoramic view of some of Pune's very famous landmarks bathed in the glow of warm sunlight. A helicopter ride is always a great idea to celebrate birthdays, anniversaries or to just spend the weekend doing something adventurous around the city.
3. Milk and Cheese Factory Tour
If you are pondering over ideas for one day outings in Pune, then this exclusive milk and cheese factory tour should definitely not be missed. For the first time in India, a full day milk and cheese tour at a milk factory – Parag Milk Foods Pvt. Ltd. This one of a kind experience will take you through the intricate process of milk and cheese making. This tour will take you through the cheese and milk making process in India. Being Asia's largest cheese plant, you can dairy lovers can get a glimpse of how their favorite cheese/milk based products are made. So, if you're wondering how a cheese and milk factory operates then head out on this factory tour to understand the basics.
4. Day Outing at The Golden Wind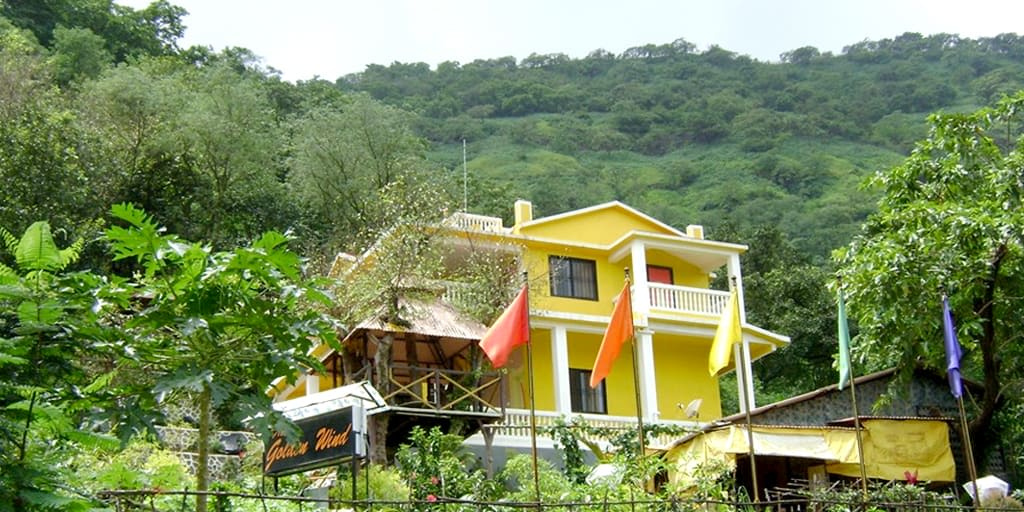 Enjoy an adventurous day out at Golden Wind Resort located in the city and is a great option when it comes to one day outings in Pune. The resort is located amidst the lush green surroundings, allowing you to relax in the lap of nature, away from the hustle and bustle of city life. You could enjoy a mouth-watering breakfast at the resort. For lunch, you will be served with typical, authentic Maharashtrian food that will give you the burst of flavors of the Maharashtrian cuisine.
Post that, you can sip on warm and refreshing tea coupled with crunchy snacks. After you are full, you can take a tour of the lovely garden of the resort as you take a whiff of fresh air. Visit the water dam near the resort and also offer a prayer as you visit the nearby temples. If you are up for adventure activities, you will not be disappointed as there is a series of adventure activities lined up for you under the guidance of experienced staff.
5. Lonavala and Khandala Tour

Lonavala and Khandala Tour is surrounded by green valleys in western India near Mumbai. The Karla Caves and the Bhaja Caves are ancient Buddhist shrines carved out of the rock. They feature massive pillars and intricate relief sculptures. South of the Bhaja Caves sits the imposing Lohagad Fort, with its four gates. West of here is Bhushi Dam, where water overflows onto a set of steps during the rainy season. Khandala is a hill station in the Western Ghats in the state of Maharashtra, India, about 3 kilometers from Lonavala and 7 kilometers from Karjat.
If you're looking for a day's adventure then this is one of those one day outings in Pune that definitely won't let you down.
6. Pawna Lake
Located close to Lonavala, this man-made lake is a quaint, lesser known one day outings in Pune. Home to the mighty Pawna Dam, this lakeside is as gorgeous as can get. The backwaters of this lake come to life during the monsoons making this quaint little place twice as enchanting. Pawna is also a very well known destination when it comes to paragliding, kiting, camping and ridge dancing. The majestic charm of this laid-back destination is not just picturesque, but also, a good choice to fill your adventurous soul.
7. Day Outing at Prakruti Resorts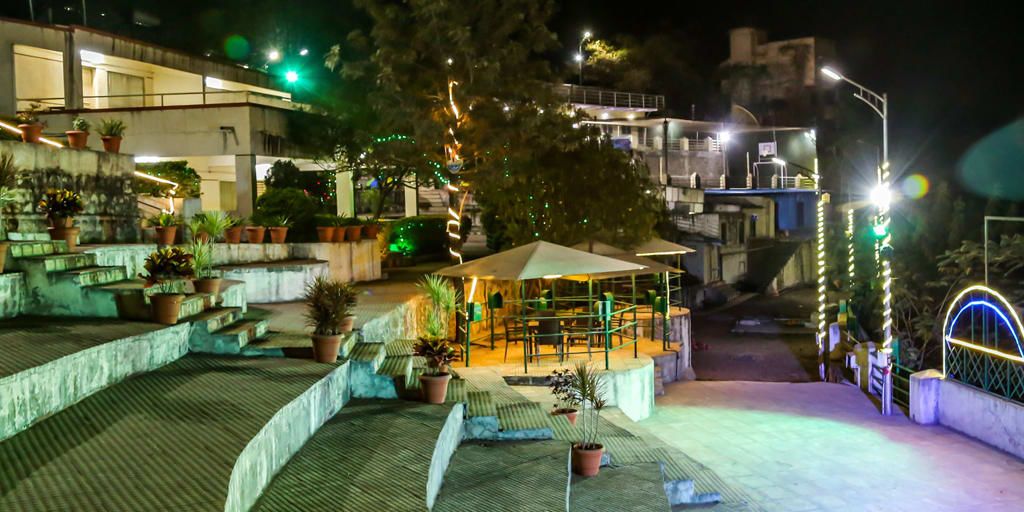 If you are searching for one day outings in Pune with family or friends, look no further than Prakruti Resort. A very lavish setup, Prakruti Resort is fun, excitement and adventure all at the same place. Once here, you could choose to sit back and relax and enjoy the tranquil surroundings of the resort. You could also choose to indulge in various recreational activities that take place in the resort. These activities include yoga, meditation, magic show and rain dance. The resort also lies in close proximity to Jain Agam Mandir, Katraj, and Jambhulwadi Lake, you could choose to visit these places once you're here.
8. Day Tour of the Jadhavgadh Fort
Take a journey through 300 years of history and experience the grandiose of the Maratha regime at the Fort Jadhavgadh Hotel and Resort – Maharashtra's only Fort Heritage hotel and one of the best resorts near Pune. Located just 22 kilometers from Pune – Mumbai, Fort Jadhavgadh, resort are an ideal weekend getaway and a great destination for hosting corporate events as well. In our list of one day outings in Pune, a day tour of Jadhavgadh Fort could not be missed.
9. Pune City Tour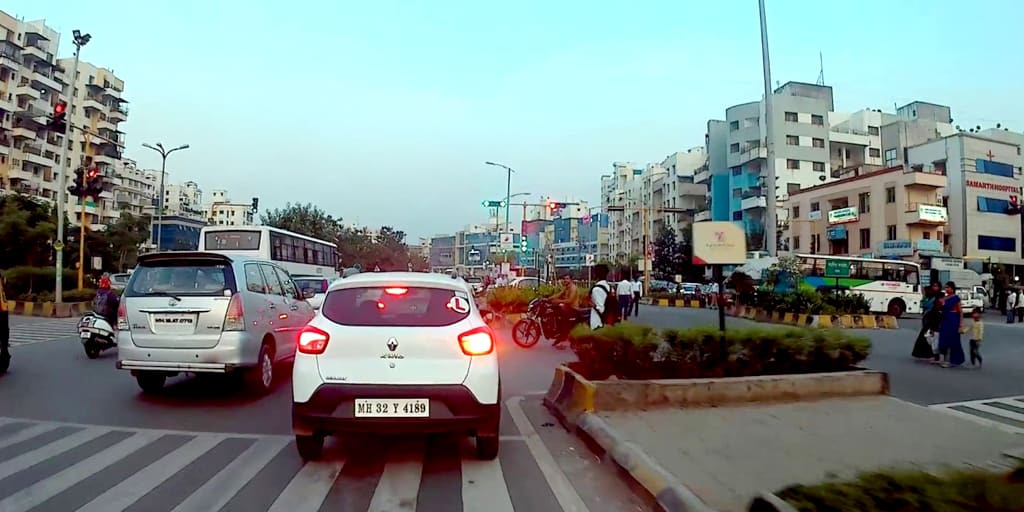 When you're thinking of one day outings in Pune, ever considered signing up for a day tour of the city? Get to know the secrets behind this beautiful city with a detailed tour of Pune from an expert guide. Pune, the sprawling city in the western Indian state of Maharashtra was once the base of the Peshwas (prime ministers) of the Maratha Empire, which lasted from 1674 to 1818.
It's known for the grand Aga Khan Palace, built in 1892 and now a memorial to Mahatma Gandhi, whose ashes are preserved in the garden. The 8th-century Pataleshwar Cave Temple is dedicated to the Hindu god Shiva. Explore this beautiful city and some of its most beautiful tourist destinations on this tour.
10. Sudhagad Trek
The best way to get the most out of the mountains is through trekking/hiking. This day trek located about 10Kms from Pali village is where the Sudhagad Fort is situated. An easy hike to cover, this is an absolute bliss to opt for during the monsoons. You can also cover the Bhorai Devi Mandir, Pant Sahiv Wada, Chor Darwaja, Takmak Tok and Shiv Mandir. One of the most preferred one day outings from Pune this is adventurous and exciting for every nature lover.
11. Trek Through The Western Ghats – Raigad Fort

The magnificent Western Ghats has always been interesting to mountaineers and trek-lovers. And while normal, off-season treks are popular here, it's during the rains that the place comes alive.  Pack your trekking gear for a hike through the Western Ghats of Raigad district in Maharashtra. Explore the top of the Raigad Hill and the gorgeous ruins of the Raigad Fort. You can also get a glimpse of the beautiful sunrise from the Wagh Darwaja. This is one hike that you would not want to miss. This option from the wide list of one day outings in Pune can help you check adventure off your bucket list.
12. Day Tour of Morachi Chincholi
The name, Morachi Chincholi loosely translates to the Village of the Dancing Peacock. This is a great spot for a cozy weekend picnic with the family. The alluring natural beauty and the rustic village setting makes this an impressive destination for one day outings in Pune. Adding to this, the village is home to hundreds of Peacocks that dance away to the rhythm of the rain. If you're looking at taking a break from the urban lifestyle you've been leading, then this rural set up will help you do just that. This is one of those weekend getaways that will leave you refreshed, reenergized and rejuvenated.
13. Andharban Trek
If you're thinking of one day outings in Pune, we suggest you brace some adventure. Embark on an adventurous trek to Andharban in the beautiful Sahyadri hills. This trek will certainly leave you bedazzled by the beauty of the waterfalls and the cascades with a panoramic view of the Kundalika valley. Being a medium level trek, it is recommended that you have a little prior trekking experience.
14. Bhimashankar & Nagfani Trek Via Shidi Ghat
Go on an adventurous and wonderful trek to Bhimashankar through the marvelous Sahyadri Hills. The gorgeous scenery of the Bhimashankar Forest is truly a sight to behold. A treat to your nature-loving soul as you come across the wide range of exotic species of wildlife. The wildlife here, include the elusive rust-colored giant squirrel (Ratufa Indica Elphinstone) which is the state animal of Maharashtra.
15. Agri Tourism Activities For A Family
Take your family on an Agri-Tourism one day outings in Pune with Meher Retreat and explore agriculture. Meher retreat is an officially recognized Agri-tourism center that will unveil a rural lifestyle to the younger generation. Here you can see various agricultural systems like water irrigation through sprinklers, drip irrigation, open/surface and subsurface methods, farm equipment, vermiculture, fruit vegetable and crop plantations. All these will certainly be a great learning experience for one and all. You can visit a jaggery making unit or a dairy farm.
16. Lohagad Fort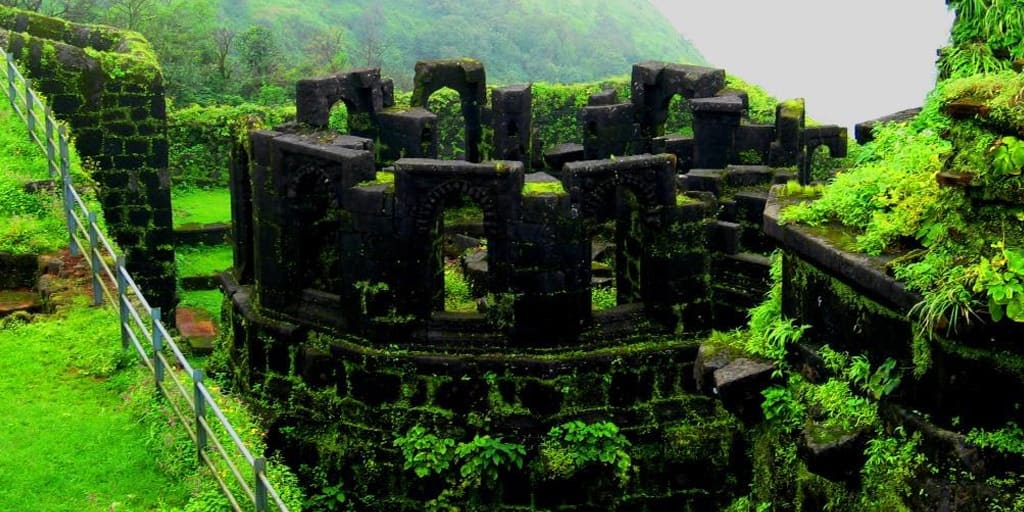 Situated at an altitude of 3499 ft, Lohagad is a popular trekking destination and picnic spot for one day outings in Pune. The easily accessible Lohagad Fort makes for a great summer escape and a quick weekend getaway from Pune. One of the few forts in India that can be reached by train. You could also choose to trek to the fort. This a popular trekking destination is also picturesque and beautiful beyond comparison. A day trip to Lohagad from Pune is a great idea for a nature bound weekend getaway.
17. Junnar Caves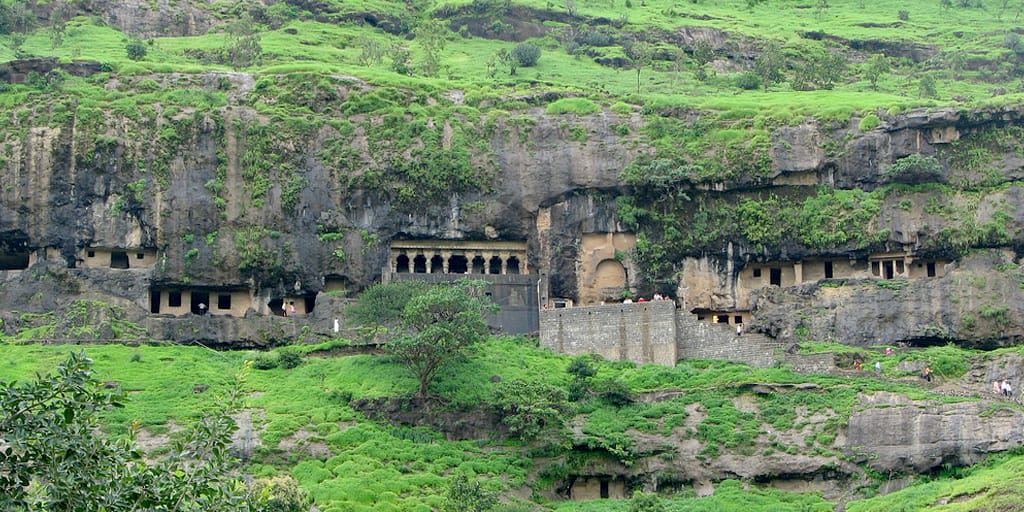 Located at about 96 Km from Pune, Junnar Caves is an ancient rock-cut cave in Pune. It is also known to be the longest cave excavations in India. This region has over 200 independent excavations spread over the area of four hills. Belonging to the Hinayana Phase, these excavations date back to mid 3rd century. You can also find inscriptions in the caves making this a great study site for archaeologists. The site has also enabled many paleographical studies for the relative dating of the caves. If history or archaeology is something you love, then don't miss this from our many one day outings in Pune.
If you're looking for more such one day outings in Pune, check out Xoxoday.com.
Tags
Comments