15 Amazing Places for Best Nightlife in Hyderabad!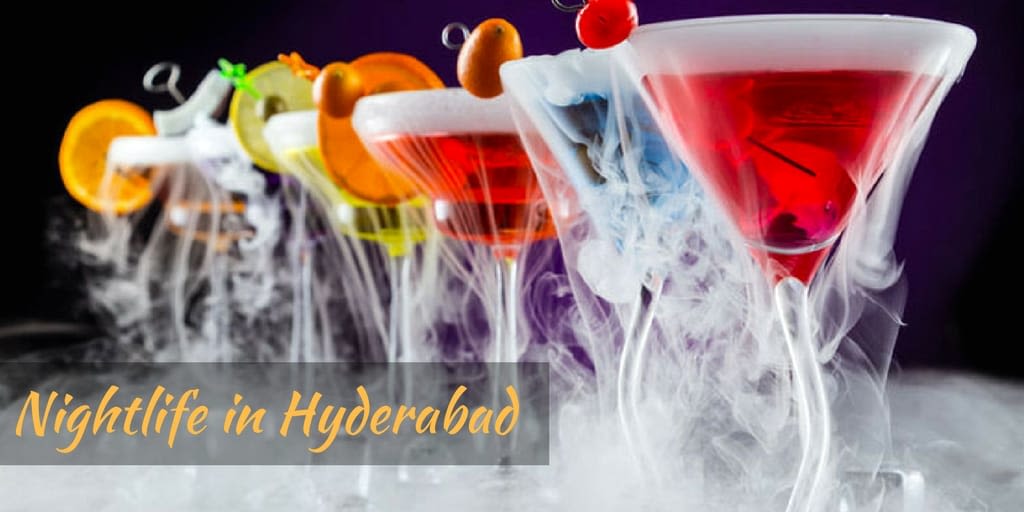 Hyderabad's nightlife is swarming with pubs, clubs and lounges equipped with the best food and music that one can imagine. In-fact nightlife in Hyderabad is one of the best in India.
The aura here presents the perfect setting to go on a nightout with friends, colleagues or on a date with your better half. The nightlife experience in Hyderabad will give you the best ambience to shake a leg, sip on some nice cocktail and savour some delectable cuisine.
Experience the Best Nightlife in Hyderabad Destinations
Apart from drinking and dining there are a lot of adventure and offbeat weekend experiences in Hyderabad. This experiences will fit for friends, family and corporate night outs. Nightlife in Hyderabad filled with many camping, hiking and biking options. Here are some of the amazing nightlife ideas for a fun night out in Hyderabad.
Overnight Camping in the Woods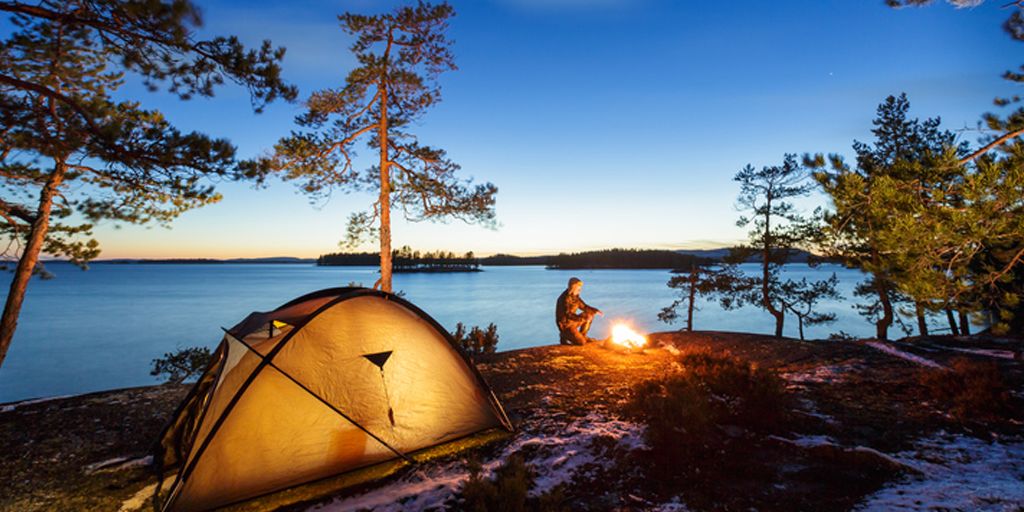 Imagine a night spent dancing around the campfire, eating barbecue and sipping on some nice fresh cocktails. Yes, this adventurous activity on one of the most pristine hilltop. Camping here will give you an unforgettable and amazing experience for the lifetime. This activity is a unique combination of leisure, pleasure, and a lot of adrenaline rush.
Camping on this hilltop is a perfect outdoor adventure for families, group of friends. This is also best for corporates who need a team building exercise. Test your skills on the adventure platforms like Burma Bridge, Valley Crossing, Spider's Web, Monkey Crawling, and Rock Climbing. Amazing and delicious meal prepared to unwind between these tasks. This, when combined with a jungle trek, pleases every soul who has a love for wildlife and photography.
Evening and Night Tour of Hyderabad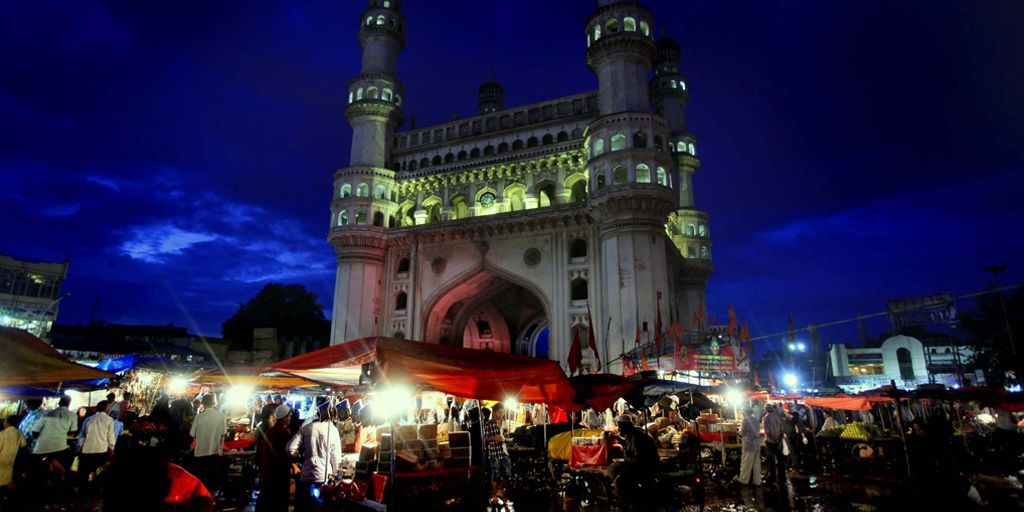 The city of Nizam has so much to offer. If you are someone who cannot get enough of the local heritage and history then the night tour of Hyderabad are specially made for you. The night tour of Hyderabad is a unique way of experiencing nightlife in Hyderabad. This tour takes you to the lanes of the old city, Macca Masjid, Laad Bazar and several such heritage destinations. In the evening as the sun goes down behind the hills followed by a glamorous sound and light show you will get to see how Golconda Fort looks .
The Chowmahalla Palace is the oldest structure in the city that has existed since the times of the Nizams. The architecture of Hyderabad known for taking the influence from European and Indo Islamic styles.
Some of the famous buildings that use this influence are Hyderabad court, Osmania hospital, State Archaeology Museum, Jubilee hall Asman Garh Palace, Basheer Bagh Palace, Errum Manzil and Spanish Mosque. The necklace road is another amazing destination where you can walk around with several surprises kept in store for you. This tour conducted by an expert guide who knows the city in and out.
Buffet Dinner at 78 East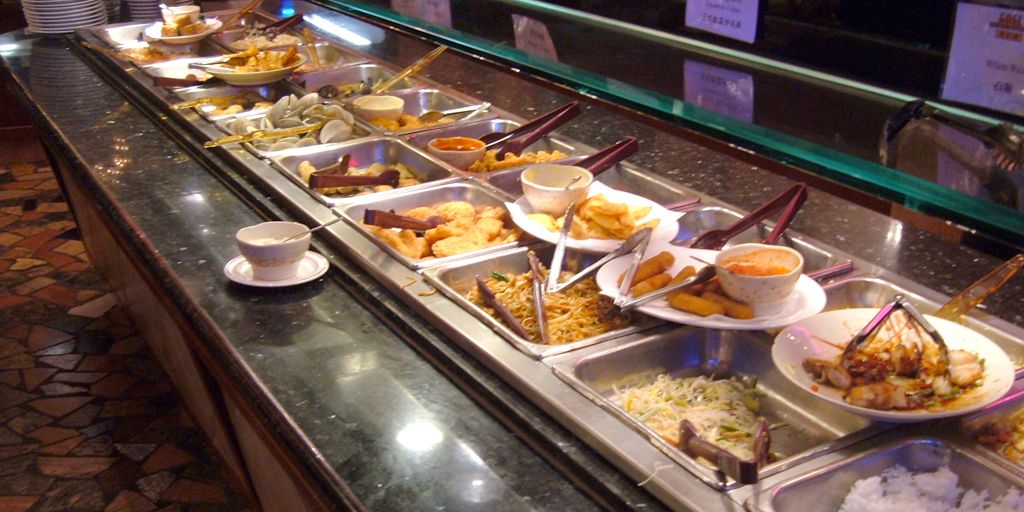 This fine dining experience carved straight out from the times of Asaf Jah and Qutb Shahi. Delicacies here will prepare the high value for their aromatic appeal. With an authentic combination of Hyderabadi, Mughlai, Chinese and Thai cuisines, 78 East's dinner buffet is one of its kind in the city.
The menu consists of an array of starters and appetizers followed by a multi-cuisine main course and delectable desserts. These desserts will include vegetarian and non-vegetarian sections. One of the highlights of the dinner is the Matka Biryani cooked with a lot of aromatic ingredients. This Biryani is perfect for the lovers of spicy food while there is an excellent use of vegetables present in the presentation as well.
Buffet Dinner at 78 East located on the 4th floor, the view from the top presents an amazing panoramic picture of Hyderabad Metro. The Rabari Jamun and Matka Kulfi are really delicious and will keep you wanting for more. This is the perfect way to get an experience of nightlife in Hyderabad if you are a food enthusiast.
Buffet at Red Fox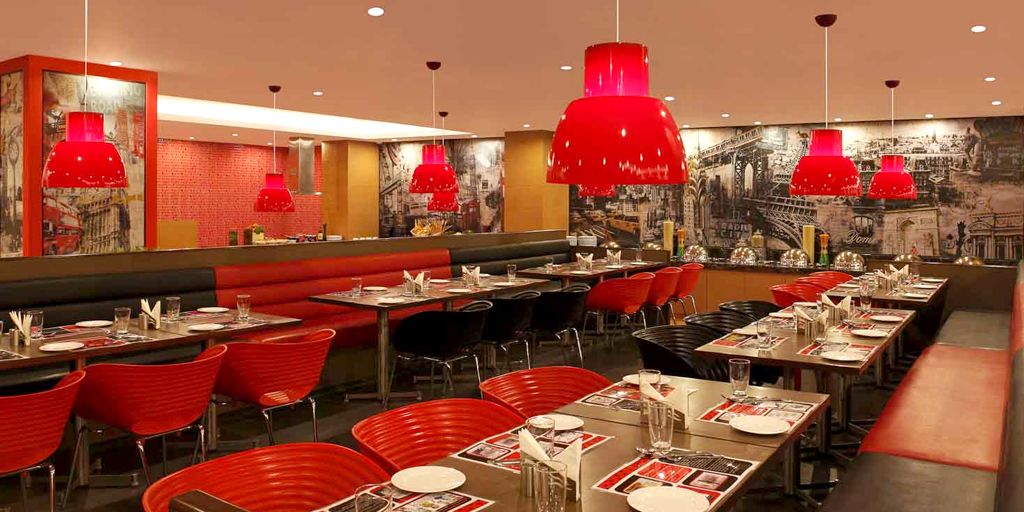 The amazing dinner spread at Red Fox is a wonderful combination of exotic flavors and world class hospitality. Served with refreshing welcome drinks to a variety of dishes on the platter. This included from soups, salads, main course, rice, Indian breads, fruits and desserts. Red Fox's buffet makes sure that you go home with a filled belly and a memorable culinary experience.
The Aam Panna served as a welcome drink adds an exotic flavour to your dinner visit while giving you a touch of local flavours at the same time. For the dessert lovers, the fruit custard is the star of the buffet. Red Fox has an expert culinary team that makes sure that your food is well cooked and presented. Also, the health conscious people can enjoy a variety of 4 veg salads and 2 non veg salads. These exotic salads keeps the requirements of fitness enthusiasts in mind.
An Oriental Culinary Experience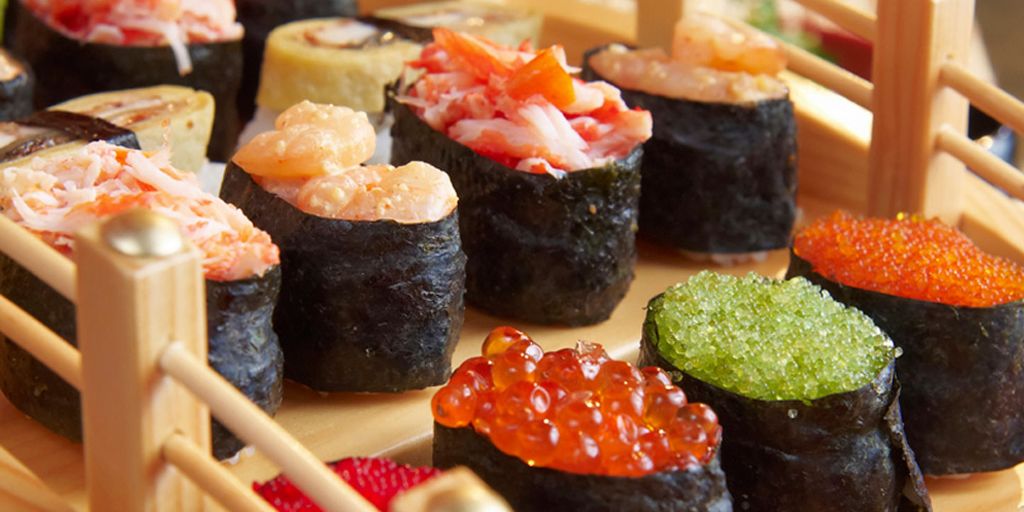 There are a plethora of restaurants in Hyderabad that claim to serve best oriental cuisine. But nothing beats the food artists of Urban Asia Kitchen Restaurant. Their world class delectable cuisine that takes you straight to the land of dragons.
Urban Asia is not another restaurant that serves food from the Far East and South East nations. Everything about this place designed to give you a trip down the Orient. From food to the interior design everything follows the oriental culture. Each food item prepared by the chefs who have intricate knowledge of the cuisine and know the perfect herb and spices to elevate the taste.
The three flavoured Hakka Noodle prepared using chilly, ginger and vinegar and creates a riot of flavors in your tastebuds. The dining scene is an amazing experience of nightlife in Hyderabad. Your culinary experience will start with mocktails as welcome drink, followed by a 4-course menu. For anyone looking for a fine Asian Dining experience, it cannot get better than this.
Dinner Buffet at Peerless Inn Hyderabad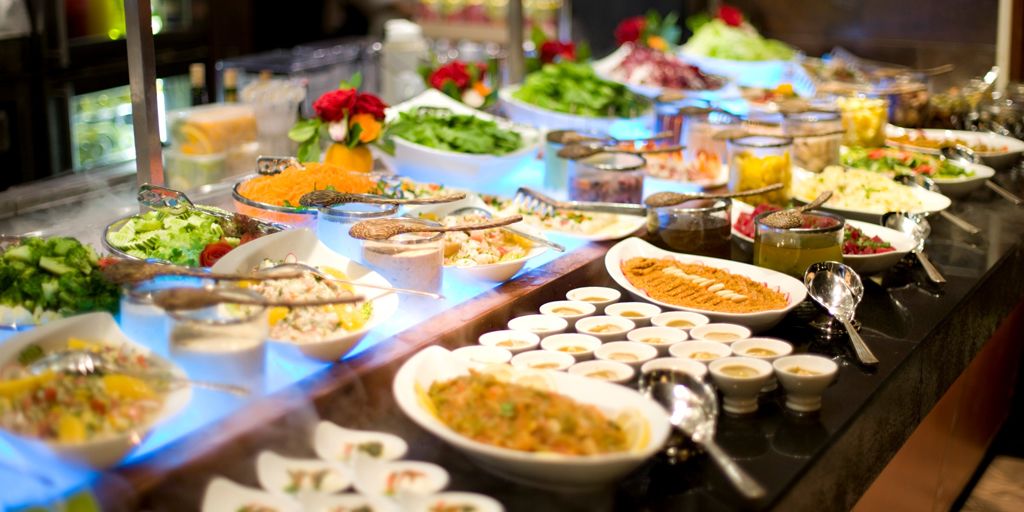 Care about an exotic chocolate mousse or a counter where you can prepare and eat all the pani puri that you want? Then Peerless Inn is the perfect place to meet your food cravings. Buffet consists of 5 veg salads and 2 non veg salads. The main course items prepared with local herbs and spices in the perfect balance.
The Chicken Biryani at Peerless Inn prepared keeping the legacy of the city in mind. The dinner menu designed with a fine balance between city's food culture and the international cuisine. The dishes vary from Chinese and Continental cuisine to traditional South Indian. Followed by a range of sweet dishes like 1 hot dessert, 1 cold dessert, 6 bakery desserts with one being the sugarless one. Ice cream lovers can choose from 6 cold and 1 hot ice cream.
Exotic Dinner at Trident Hyderabad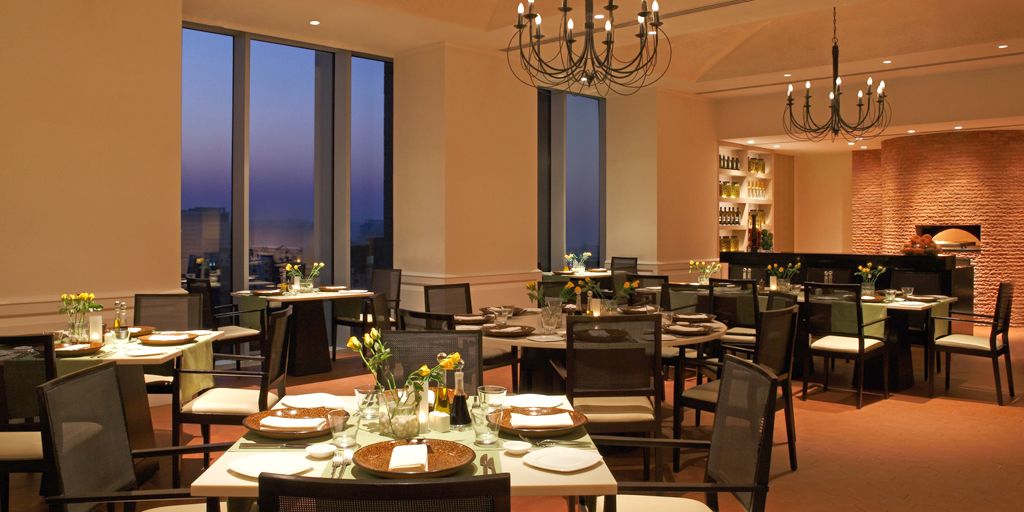 Hyderabad known for its culinary legacy that goes back to the time of Nizams. The Hyderabadi cuisine known for its intricate use of spices that create an explosion of flavours in the tastebuds. The buffet experience at Trident follows this legacy and takes the fine dining experience to a whole new level. The buffet here is an amazing way to make your nightlife in Hyderabad a memorable one. With salads, soups, main course, and desserts, a dinner at Trident is the perfect place for a good time with friends, family, and colleagues. The lovely interiors of the restaurant make visiting this place a memorable experience.
Multi Cuisine Dinner Buffet at IBIS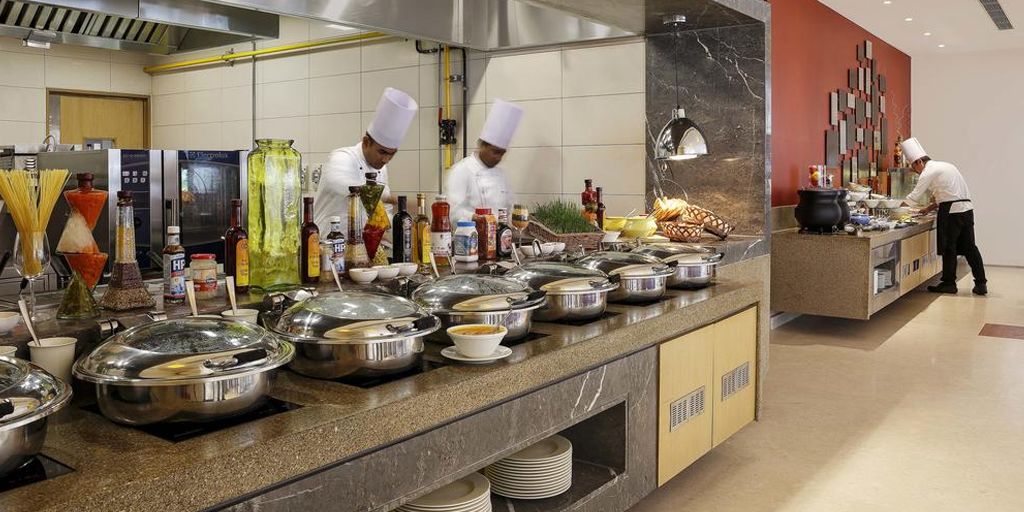 Multi cuisine dinner at IBIS is the best way to experience the grand culinary treat as a part of their nightlife in Hyderabad. The dinner here consists of 2 welcome drinks and a counter that allows you to make your own chaat.
For those who love watching their food prepared right in front of them, they can also go to the live counters serving pasta, raita and Indian dishes. Apart from a grand meal, the exotic range of salads and starters are a great addition to a flavoursome dinner.
Microbrewery Tour of Vapour Bar Exchange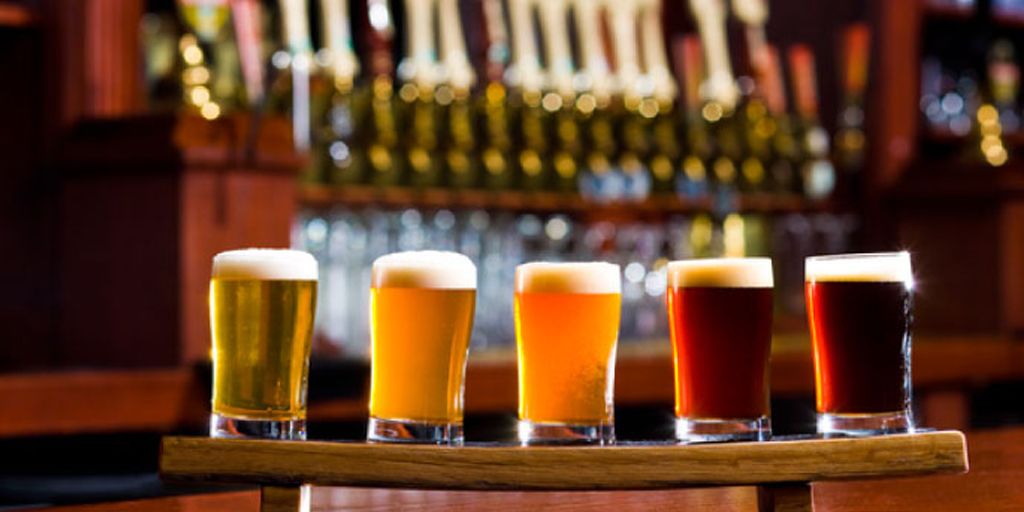 Hyderabad is a leading city in the pub and bar culture. Among these Vapour is a leading establishment popular for its innovation when it comes to drinks and food preparation. High end chic interiors, amazing music and delightful range of home brewed beer made here. This place a perfect venue for experiencing the best nightlife in Hyderabad.
The enviable range of beer and food is perfect for a night out with friends and colleagues. During the visit, you'll get to visit the famous brewery where Vapour's beer gets brewed. The experts will tell you about the basics and intricacies of brewing. This session combined with exotic delicacies like vegetable tempura, prawns salt and pepper. Thai curry chicken, bami goring are some of the added advantages for experiencing this tour. This nightout made special thanks to the choice of beer, whiskey and vodka.
Poolside Dinner and Spa Treatment at Radisson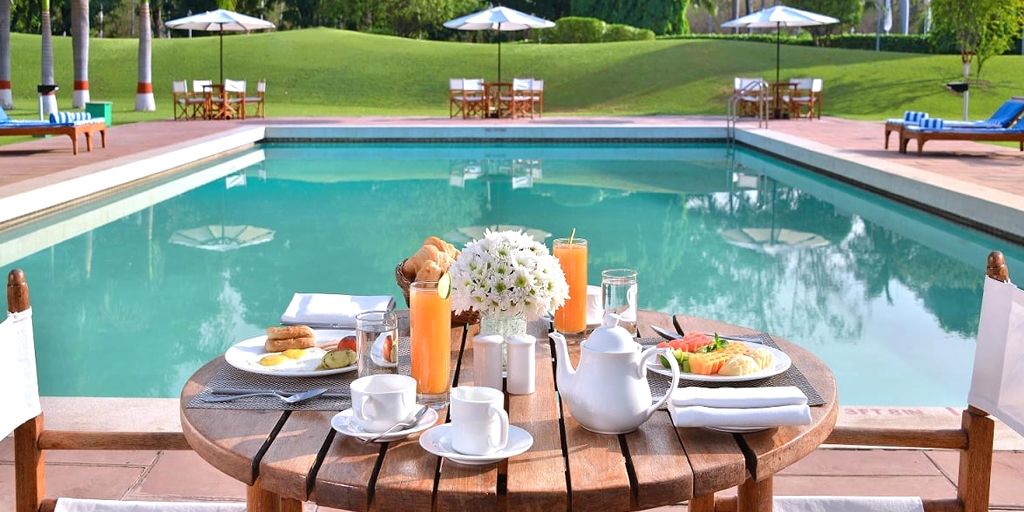 Radisson known as a one stop destination for the luxury seekers. If one wants a break from their daily life then a visit to Radisson Hyderabad will provide the much-needed change. The staff at The Radisson Blu knows how to pamper its guests. This poolside dinner and spa treatment session designed especially for the guests who love to relax and enjoy their nightout. Radisson Blu invites you for an evening filled with style, elegance, grandeur and opulence. Your personalized table arranged next to the poolside with a personal butler in your service.
Are you looking for the perfect venue to celebrate an anniversary or a date with your beloved, then this is where you should be. The romantic candle light dinner starts with a welcome drink and bouquet that followed by you and taken to your dinner table. Here, after a ceremonial cake, you'll travel through a culinary journey as a four-course meal prepared and served especially for you.
The package also provides you a 50 minute couple's spa treatment. What else can be better than you two basking in comfort and pampered by our team members present only for your service. For the luxury seekers, this is the best idea of nightlife in Hyderabad.
Italian Dinner at Westin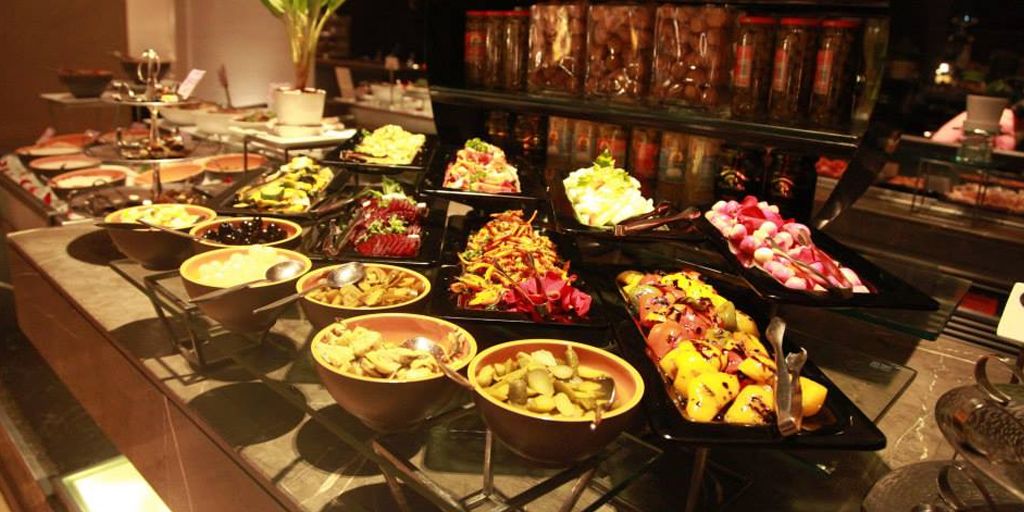 When it comes to scrumptious Italian Dinner, Westin is one of the best in the world. The hotel and resort chain's brand in Hyderabad known to have some of the finest chefs who are well versed with the Italian Cuisine. With choices of Gourmet Pizza, Bruschetta, Lasagne and different varieties of Pasta. The Italian dining at Westin is unmatchable.
Westin is the perfect host to your date, honeymoon dining, engagement, and wedding anniversary. The choice of desserts at The Westin Hyderabad is 'Piece De Resistance' with delicacies like Selezione di gelato, Zuccotto al cioccolato, Orange Crème Brulee and Tiramisu. Anyone who has a sweet tooth will fall in love with the grand ending that a meal at The Westin offers.
Evening Foodwalk in Old Hyderabad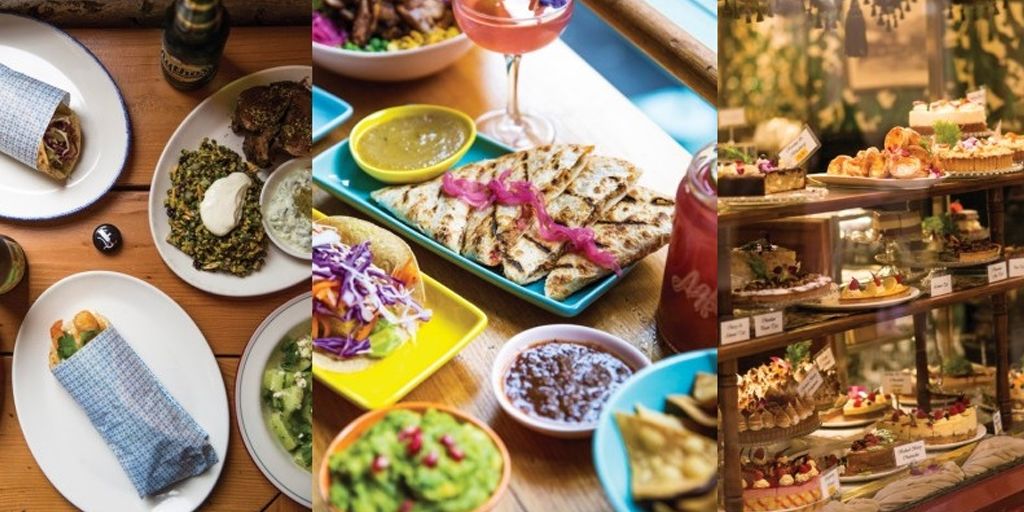 The culinary culture of Hyderabad is an important part of the city's history and still exists in the tiny lanes of Old Hyderabad. Every evening, this area and small food joints running here since years start bustling with food connoisseurs. Food lovers visit here from different corners of the city to experience the delight of the mouthwatering cuisine found here.
The irresistible street food available in Hyderabad is an ideal place for a food walk. While this tour takes you through the amazing food tradition of the city, it also gives you a glimpse of the general life of Hyderabad. This Foodwalk is like a heaven for street food photographers. Foodies won't get enough of the Biryanis, kebabs, Osmania Biscuits, butter dosa, tawa idlis, kesar pista lassi to count a few.
Grand Buffet at Sheraton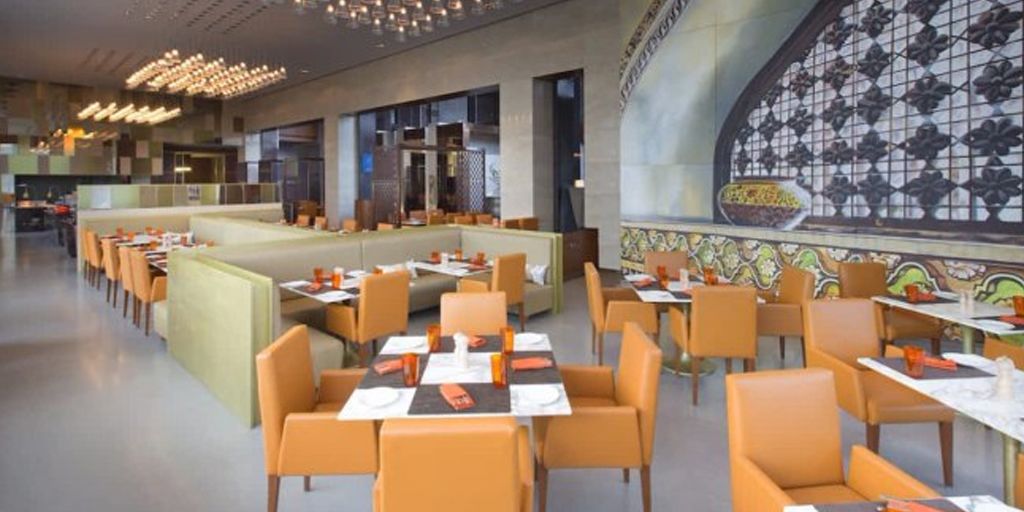 The joy of having a heartful meal at Sheraton elevated because of an elegant venue that is the perfect place for a couple to enjoy a candle light dinner. The appetizing meal at Sheraton includes a range of mouthwatering choices. Some of them are live counters, grills, a huge spread of main course and tempting desserts.
Sheraton's grand buffet is like stepping into a culinary journey where every part of the meal prepared with the expertise of the chefs. Chefs working here are well versed with the ingredients. The dinner experience also includes a soft and tender cake that is impossible to find anywhere elses.
A Romantic Candle Light Dinner at The Radisson Blu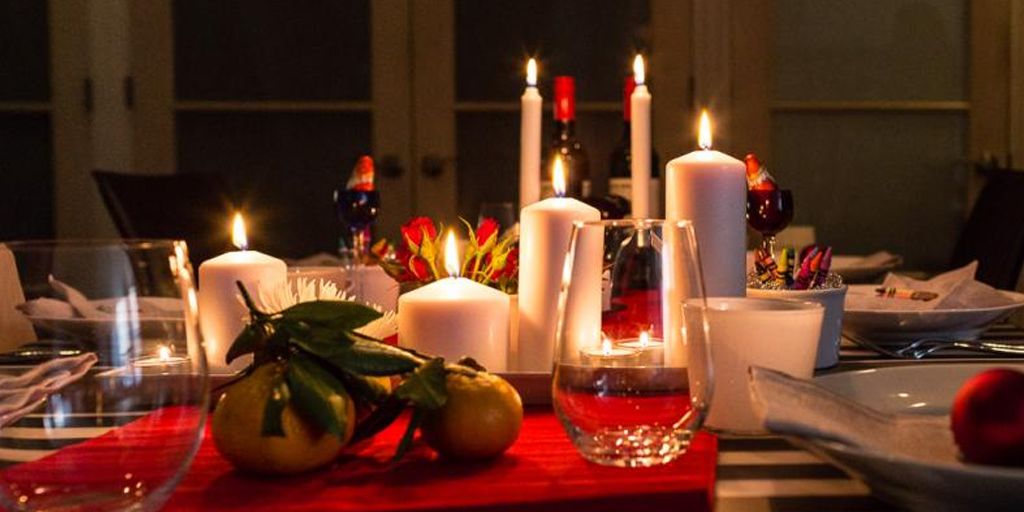 Are you looking for a place to take your date for a memorable evening? The candlelight dinner at Radisson Hyderabad is an amazing host to your romantic evening. You can enjoy one of the best dining experiences which counted as the best venue for nightlife in Hyderabad.
Holy Basil, one of the elegant restaurants at Radisson, has a romantic vibe designed keeping the lovelorn couples in mind. Try roasted meats, dim sum and wok-fried vegetarian dishes for a perfect evening spent with your loved one.
Exclusive Dinner at Marriot

Marriot's dining experience is everything that one would need for a perfect nightlife in Hyderabad. From corporate groups to families, this dinner has something for everyone. Everything in this dinner setting speaks of class. The fine variety of cuisine is mouthwatering.
Want to spend a romantic evening with your better half, trust us to make your experience romantic with dim lit candles and aromatic flowers. If you are looking for a place to host your friend or sister's birthday then Marriot has got it covered with a half kg complementary cake. Upon your arrival welcomed with a cake, a wine bottle, a mocktail, and bouquet. Marriot sure knows how to pamper its gets and give them a taste of luxury.
Enjoy your Dinner Date at Holy Basil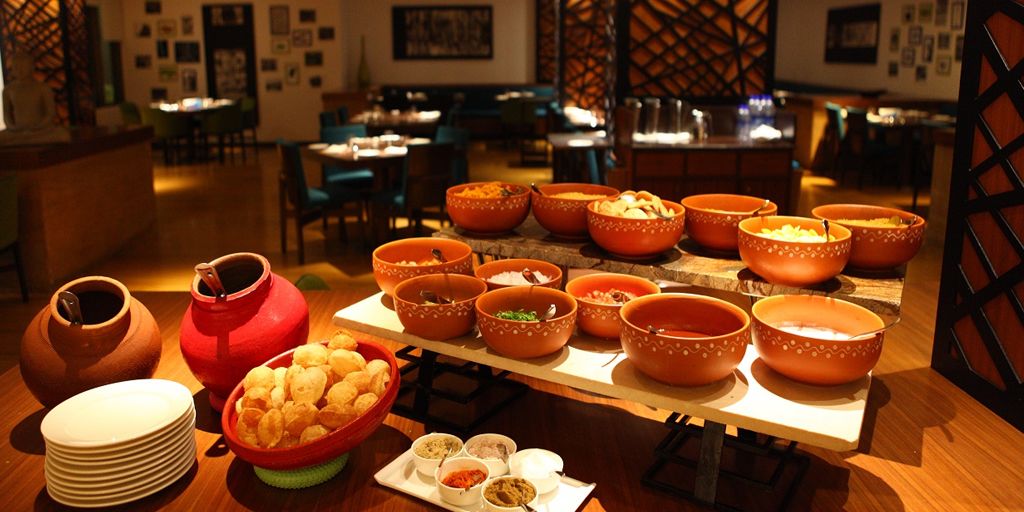 Holy Basil amazes you with its delectable selection of buffet in a setting designed for a romantic dinner date. This chic restaurant at The Radisson Hyderabad has a special arrangement for exclusive dinner. Everyone here treated with an array of cuisine from the Pan Asian culinary culture. This restaurant located near the Radisson's Lobby serves the most delectable cuisine. Cuisine served here varies from the ones from the Far East to the South Asian specialties.
The menu covers a vast range of delicacies like Thai noodles, soups and stir fries, to dim sum, live teppanyaki and sashimi. A dinner date here recommended for a delightful evening. As the food prepared with expert choices for ingredients, you feel that the flavours are bursting in your mouth with each bite.
Initially given with a drink and bouquet, a perfect chance to impress your better half during this 4 course dinner. Then taken to a decorated table arranged by Radisson's poolside. The evening is all set to make it memorable with a bottle of sparkling wine and a delicious cake.
The dinner experience here is a luxurious affair as the couple can also enjoy an exclusive pedicure and manicure session. A visit to Holy Basil is truly a memorable experience.
Now that we have spilled the best kept secrets of the nightlife in the city of hyderabad, what are you waiting for? Make your plans now 🙂
Tags
Comments