Celebrate International Women's Day in India: Events You Should Not Miss Out!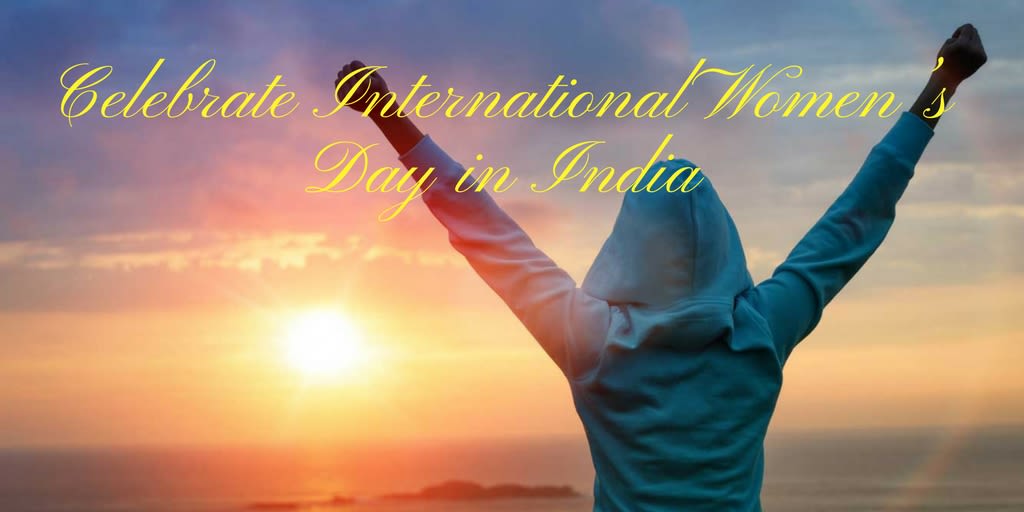 Women play various roles in their lives and are indeed the real architect of our society. It feels great that countries like India give such a high importance to celebrate International Women's Day in India with all enthusiasm and excitement. Many organizations whether private or public contribute towards this occasion by organizing mass rallies, TV shows, seminars and several other activities to enhance the knowledge of women in our country about their rights.
It does not matter where you are on 8th, march in India, you can spot events which demonstrate the strength and knowledge of our Indian women. Here is a list of the few major cities in India and special events they plan to celebrate on W Day in all styles and passion.
It is not wrong to say that women's are pillars of society.Each and every woman is unique in her own way and this women's day every woman deserves a special treat. If you are in New Delhi, there are a few events to catch up to Celebrate International Women's Day in India.
Women Bike Rally
Break the stereotype "Women Cannot Ride" by participating in the Bike Rally. Such free events encourage women riders to express their freedom to ride vehicles. All the types of women riders are welcome and the riders can meet special guests from Bollywood and Sports industry.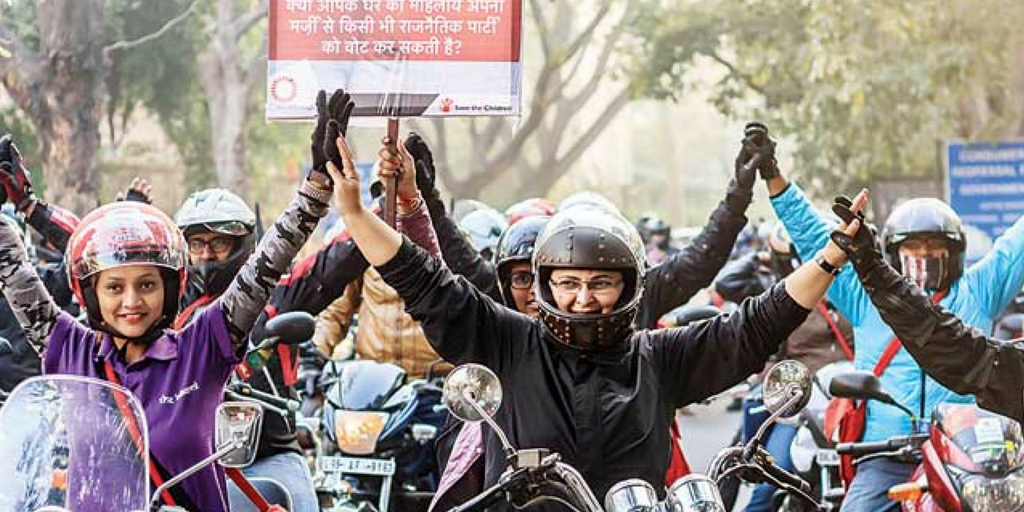 Cooking Workshop
Those women who love cooking and eating mouth-watering food, cooking workshops are the place to be. If you do not have time to join cooking classes, these free to walk events are the great opportunity to learn cooking and taste relishing food items. These Cooking classes will definitely make a better cook than what you are. Ladies, you can also enjoy complimentary hairdo, makeover, nail art etc.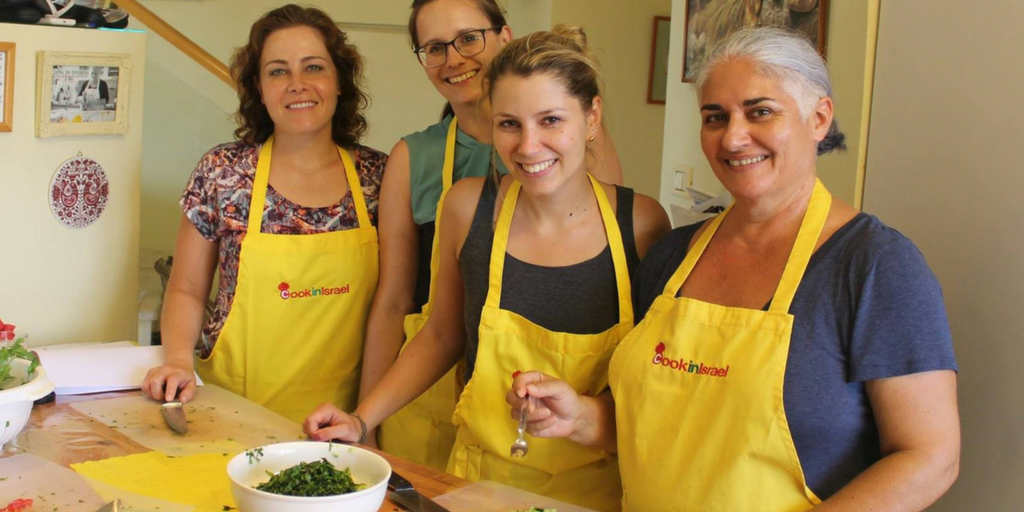 Art Exhibition
Celebrate International Women's Day in India by encouraging and promoting the artwork in the exhibitions organized by NGO's. Such exhibitions celebrate the womanhood through colours, patterns, and textures exhibited by fantastic paintings by women. Quilling art sessions can be a different yet wonderful experience which falls under this category. Such exhibitions will remind you that women can do wonders with the stroke of a paintbrush.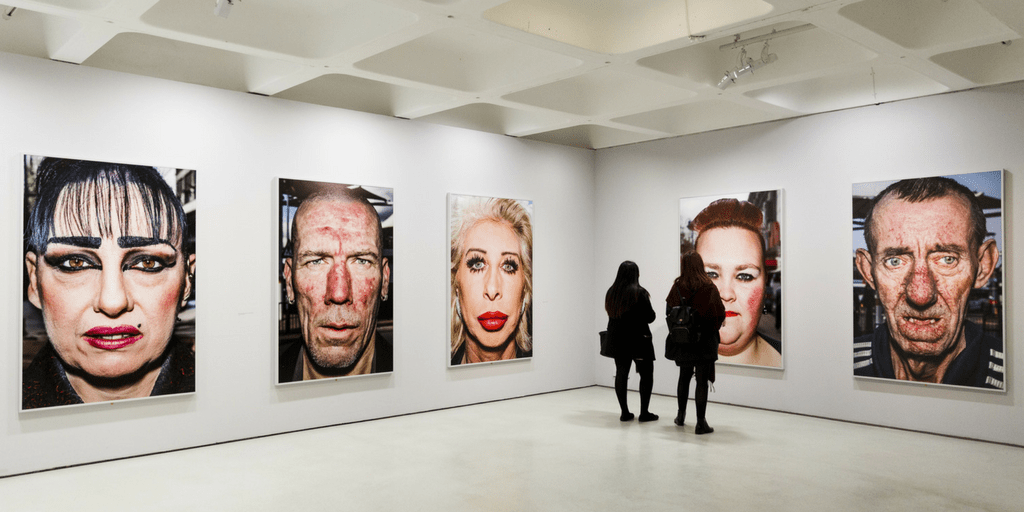 Attend a Play
Talkatora Stadium, Delhi organizes special plays for encouraging women in our country. Such plays not only motivates present-day women, but also a source of immense knowledge. If you feel like getting inspired by the stories of other successful women, you can attend a Thespian Society play on women-related topics.
TE6Dx
If you want to chill and get inspired, plan your women's day celebration to attend a  TEDx Delhi salon. You can get a chance to listen to some women empowerment stories from both empowered men and women speakers. You can also enjoy drinks and soulful dance performances. It's a perfect woman's day evening.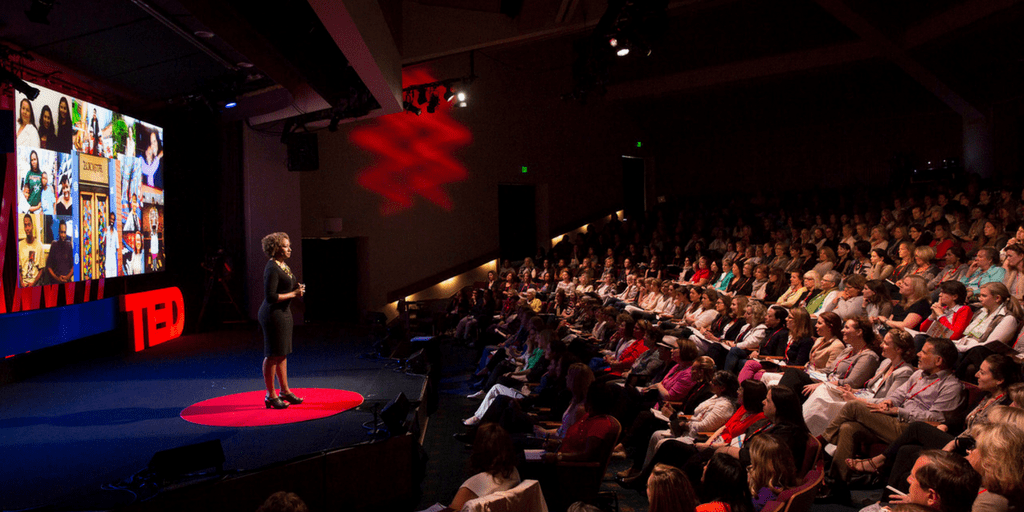 Attend Beauty Subscription Boxes Events
These events are filled with music, dance, fun activities, inspirational stories, and definitely lots of shopping. These women-only free walk events give the opportunity to all the lovely ladies to chill out with your friends and shop fabulous brands like MUA, NATIO, Fuschia, etc.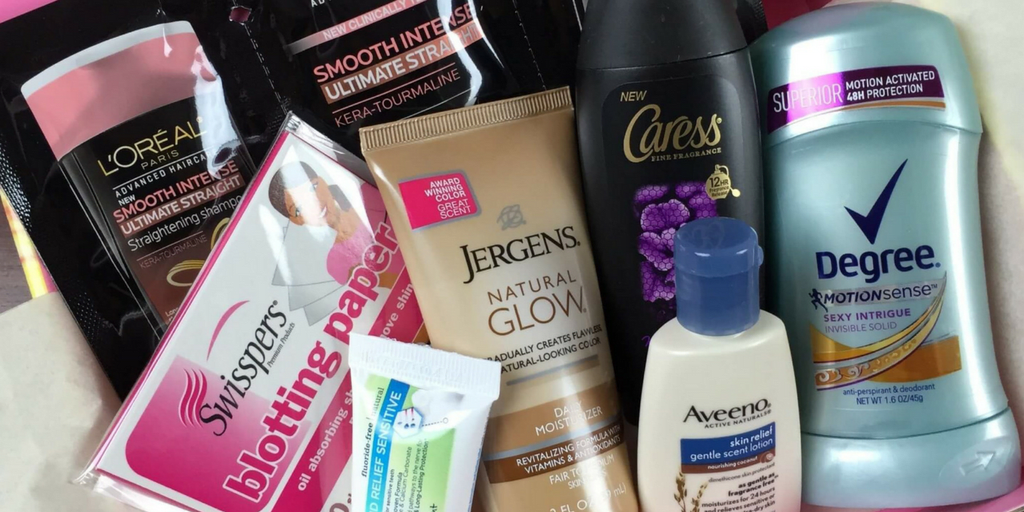 Importance of women is highlighted on International Women day and Hyderabad offers some of the most prominent women's day events to experience. The city is not safe for women but also empowers women in society to grow. To enjoy a glimpse of the women power in the city you can attend following events.
Attending Awards Ceremony
Telangana Women Achievers Awards is not just an award ceremony. Attendees will not only meet women from various fields who are awarded and felicitated but also gets an opportunity to attend various seminars and workshops.This place also hosts many other interesting events and provide the best way to Celebrate International Women's Day in India.
Lamakaan platform
This is an amazing platform which offers a voice to many women belonging to different fields. These women come and share their inspiring stories with rest of the world. Women from fields like public service, social work, health, media speak about how they overcome adversities in their lives. This year get motivated and celebrate women day in a realistic manner through attending events like Champions Speak etc.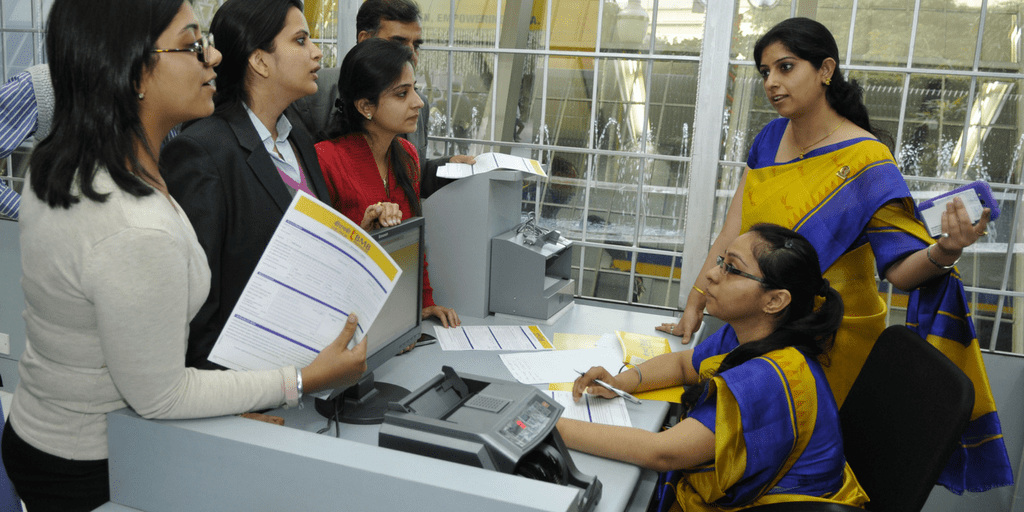 Comedy events
Hyderabad loves to encourage their stand up women comedians. According to the event organizers jokes does not revolve around male bashing or feminist jokes. This comedy is merely an attempt to answer the questions what women actually want. Both male and female can attend such events. The males can get inspired and learn something that what exactly their significant other expect from them. If you are looking for some good humour, visit such shows to Celebrate International Women's Day in India.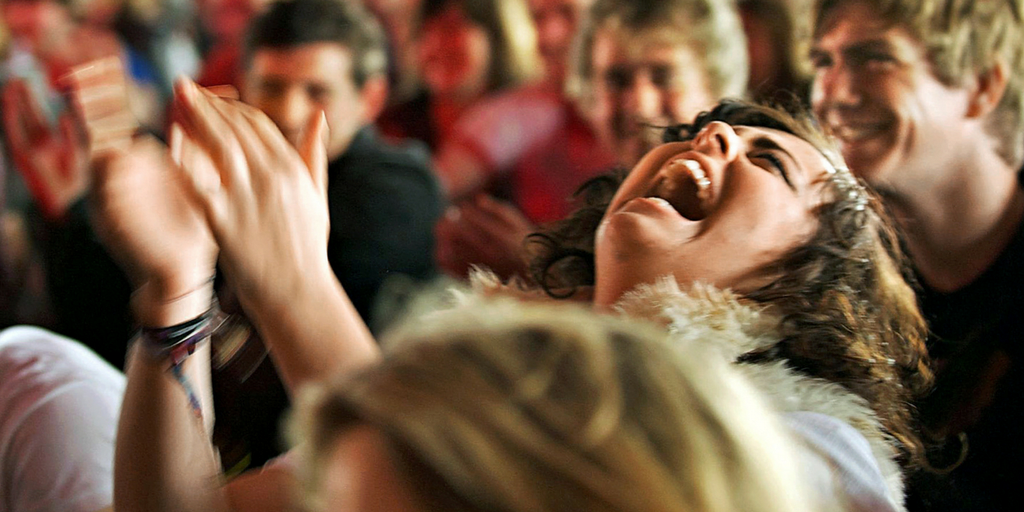 Watch Short Films Screened at Lamakaan
If you love watching movies, this time try some different genre of Women's day. Give break to commercial movies and watch short movies at Lamakaan to get aware of real women issues like domestic child labour, female infanticide, women exploitation at workplace etc. These movies are not only entertaining but also full of vital information which is necessary for women to know.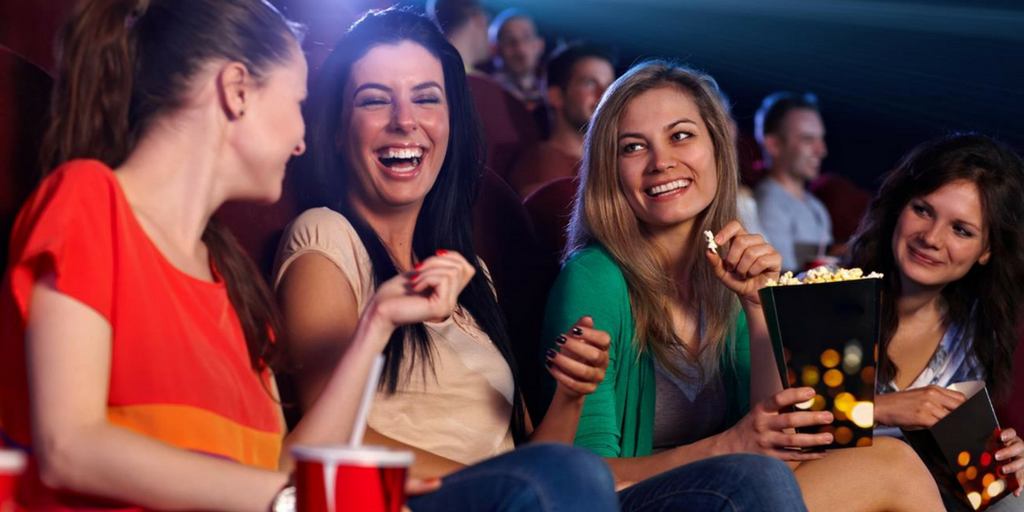 Gender Talk
To get enlightened and expand your knowledge on topics like sexual science, feminism, and changing politics, you can attend such gender talks at Goethe-Zentrum Hyderabad. This will indeed be a different way to Celebrate International Women's Day in India.
Mumbai is one of the most vibrant and happening cities in India and offers several choices to Celebrate International Women's Day in India. You could either plan out something special for all yourself or organize a meet –up of your girlfriend's.
One-Woman Play
NCPA, the Experimental Theatre in Mumbai holds this fantastic one-woman play, 'the Way I See It'. This play is all about a 40-something woman who faces issues which every woman goes through in their lifetime. The storyline revolves around the strength of a woman demonstrating how she maintains a balance between her responsibilities and her need for independence.This is one of the entertaining yet making people aware play is one of the fantastic ways to Celebrate International Women's Day in India.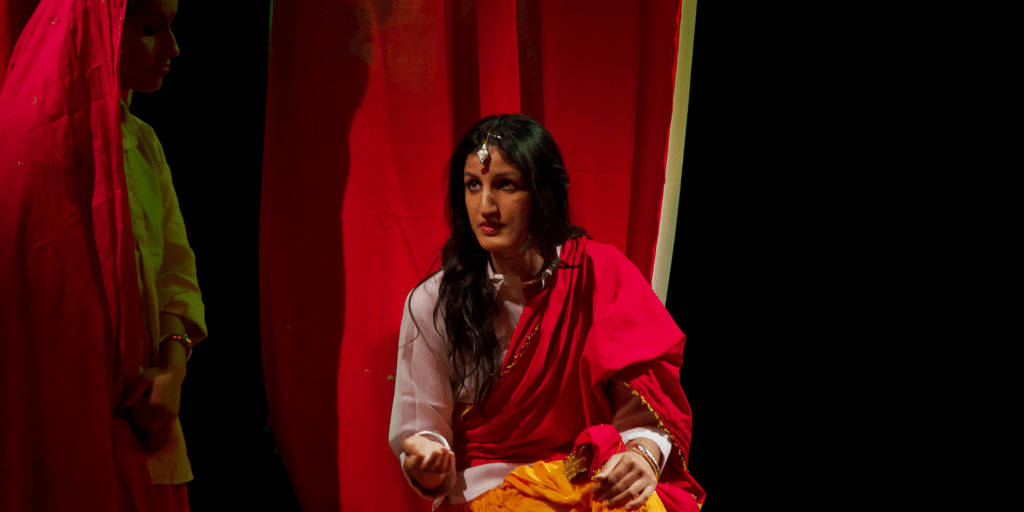 Say Cheer's
Asado The Cocktail Street, allows you to unwind yourself and enjoy some amazing cocktails just the way you prefer it. Invite your gang of girls and get behind the bar. Mix some fantastic cocktails and teach them this is what you called an ideal drink. Do not worry there will be a professional too who will guide you about and don't's of cocktails mixing. Celebrate International Women's Day in India without getting too wasted after all(wink).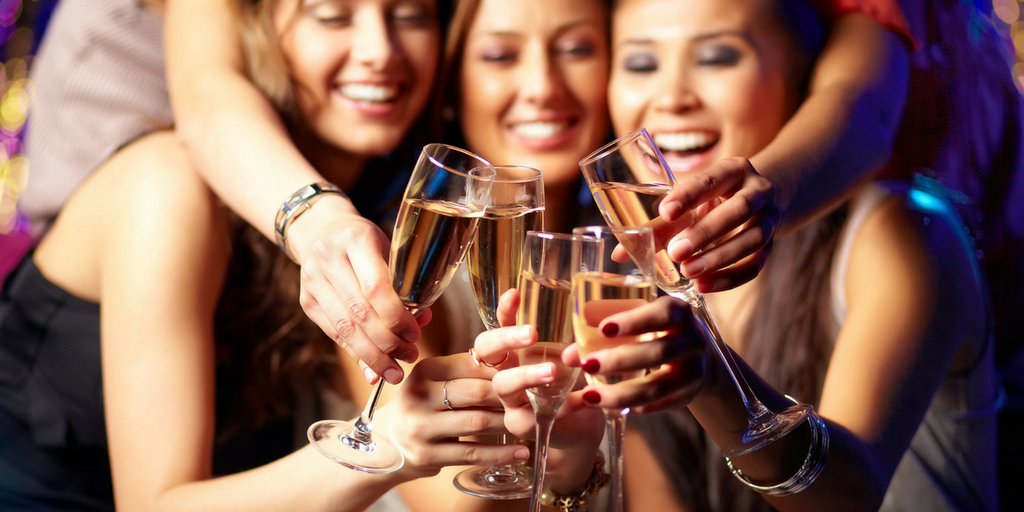 Get pampered at the United Sports Bar
United Sports Bar is one of the Mumbai's popular bars. On 8th, March this place becomes extra special for women. The bar hosts a night just for women and every food and drinks get served at Rs 8. Do not forget to make it here on time. This could turn out to be the best treat in your lifetime.
Copa Bar, near Natural Ice Cream
Say Hi to your inner artists at Copa Bar. Ladies, you can either enjoy all by yourself or celebrate womanhood with your gang of best friends. Drink, eat and work on your masterpiece. This way to Celebrate International Women's Day in India can unleash some hidden talent within you. Give the artist in your freedom to express.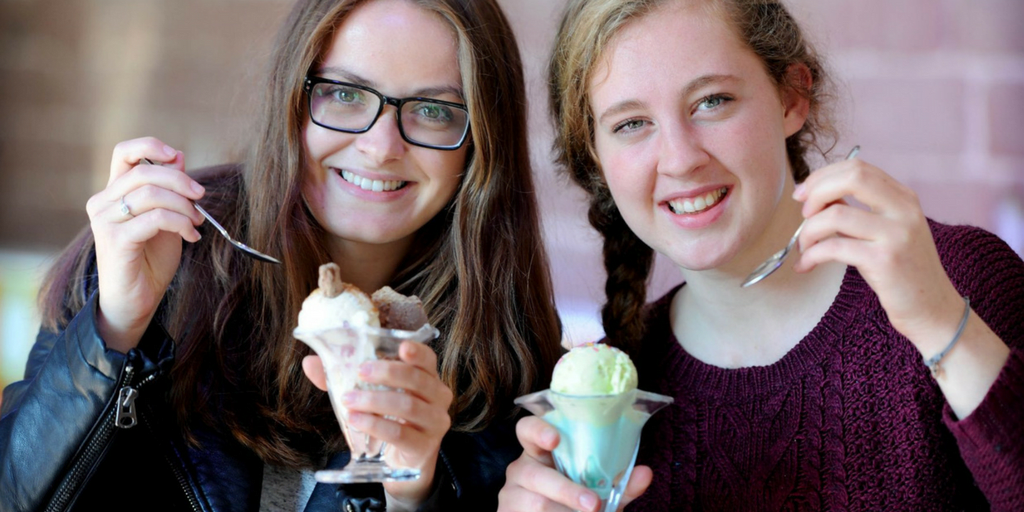 Indian Classical ensemble
If you love Hindustani or Carnatic music, Anuradha Pal's Stree Shakti band must not be missed. Anuradha Pal is a world-renowned tabla player and her band has given heart-winning performances all around the world. At NCPA, the Experimental Theatre, this two decades old band is all set to Celebrate International Women's Day in India.
India has seen several atrocities against women in the form of female infanticide, exploitation of women at workplace, dowry, rape etc. The International Women day is one way to look back and feel proud of the fact that how far women have come across in this country. Similar to other places in India, Pune leaves no stone unturned to Celebrate International Women's Day in India.
Out of The Blue
Ladies, you can enjoy several wonderful activities at Out of the Blue, Pune. This place not only serves lavish buffet lunch but also popular for organizing many interesting activities. Plan your day with your gang of girls and explore free-makeover at cosmetic stalls, buy jewellery and apparels, analyze your handwriting from an expert graphologist, enjoy foot spa stall, and participate in a lucky draw.  All this and so much more at very reasonable prices.
Night run
If you like to Celebrate International Women's Day in India by getting associated with a cause, you must visit Magarpatta city. This place organizes 8-8-8 women's day-night run. The message is simple that women should feel safe and protected outside at night too. In this run, even men can participate to show their stand or to take a pledge for the protection of women. This event gives women the freedom to run fearlessly in the dark.
Ideation
If you feel like getting inspired and want to Celebrate International Women's Day in India in some different way, participate in Ideation's. Ideathon gives women an incredible opportunity to listen to some of the top writers or activists discussing some of the major problems women are facing. You can expand your knowledge by learning about the struggles around the feminist movement and how you can bring some change.
Kundalika river-Rafting batch
Those women who love adventure and outdoor sports will definitely enjoy river rafting on Kundalika river. Show your men that you have equal strength, stamina, and speed to enjoy this fun-filled sport as they do. Celebrate International Women's Day in India in toofani way!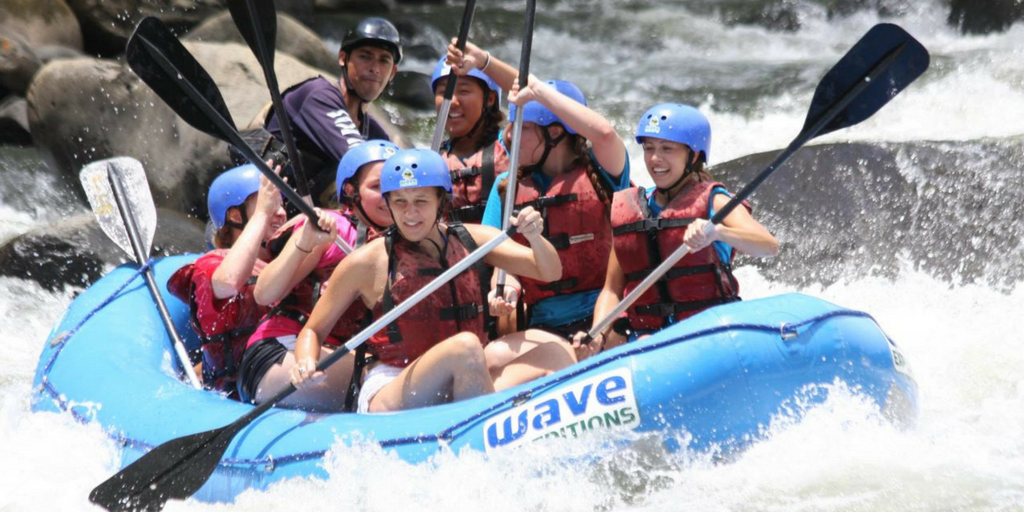 MoMo café
This dining restaurant offers several discounts to women diners on 8th, March. The discount can be up to 50% on the mouth-watering buffet. Women will not only enjoy la carte menu but also love exotic cakes in the shape of jewellery, bags, and shoes. Café also organizes lucky draw contest and ladies can win special BBQ offers, Spa treatment or even one-night stay.
Cafe 1730
The café organizes all ladies night where you can make new friends, build your network, and enjoy relishing drinks and cuisine. The place even offers amazing discounts on drinks. Celebrate International Women's Day in India in a fun and memorable way. If you want to party hard with your gang of girls, this is the place to be in Pune, or if it's a Candlelight Dinner at Cafe 173  with your better half that you opt for that  will also be a wonderful experience.
There are so many thing thing-to-do in Bangalore to Celebrate International Women's Day in India. Since women's day is right around the corner, you must plan the coming week with all your girlies to make this day extra special and memorable. Some of the coolest things you can enjoy on 8th, March in Bangalore are:-
NGO Asha-Women's day Run
Every year Contours ( an international chain of fitness studios) sponsors women day run through NGO Asha. The main aim is to raise funds for underprivileged girls for their education. Over the past few years, this fun-filled event is able to secure the future of more than 600 children. So, if you want to Celebrate International Women's Day in India while promoting the social cause, do participate in Contours women day run. You could choose to run either 5 or 10km. The whole journey will be filled with drinks, food, cheering, and lots of fun activities. The starting point will be Sree Kanteerava Stadium.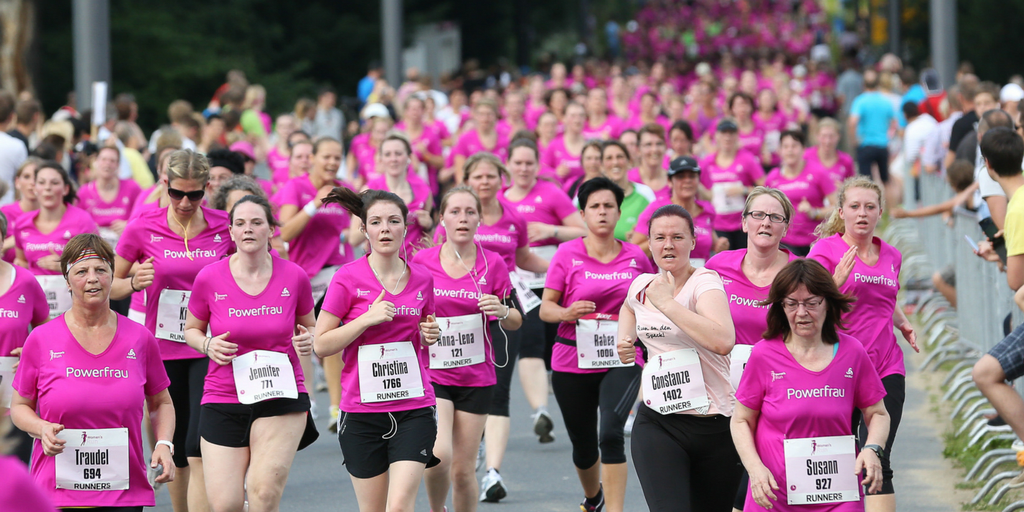 Karaoke night
Loveshack is one of the famous nightclubs in Bangalore. If you have not partied in years, this women's day can be a perfect excuse to hang out with your gang of girls. Set the stage on fire and shout your lungs out by singing along with the karaoke machine. Loveshack ensures that Celebration of International Women's Day in India should not be limited to drinking and dancing.So, say goodbye to all your apprehensions and have a blast on peppy English track or just remember good old days on melodious Bollywood number.
Woman Solo Travel Club
This is one of the best clubs for women travelers in India. It organizes several fun activities to Celebrate International Women's Day in India. You can either learn some cool Latin dance moves, Learn Yoga , Move to the tunes of Merengue or get some amazing tips on makeup from the top make-up artists. Women travelers can increase their knowledge of travel itinerary planning.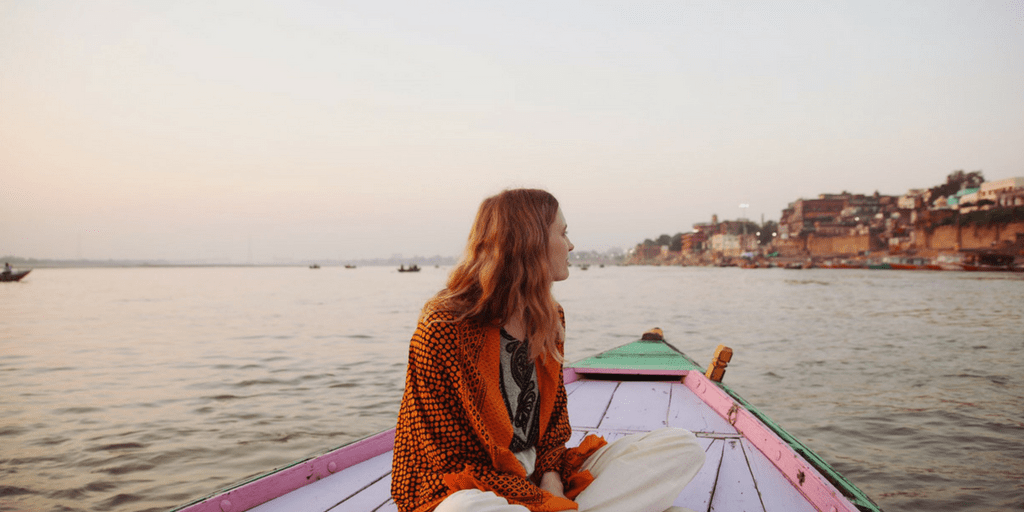 Lacoste showroom
If you love shopping and want to Celebrate International Women's Day in India by shopping some of the latest apparels and bags at huge discounts, Lacoste is the place to be. There are several showrooms in the heart of the city which gives special discounts on women's day. On your Women's day itinerary add a visit to these stores and shop for your favourite merchandise.
Dining with your friends
Bangalore offers several dining options which you can enjoy with your Girlies on women's day. For example, Movenpick Hotel &Spa offer a free meal for everyone out of four women on each table.Along with delicious North Indian, South Indian, Asian, and Continental food, the surprise factor makes your women's day celebration more exciting. Train Themed Dining Experience At Ohris is also one such Restaurant in Bangalore which will give you a totally new experience.
Similarly, enjoy two free vodka shots to get your night started at the Over The Top Terrace Lounge. Come with your best buddy and tap your toes to the fantastic music of the DJ.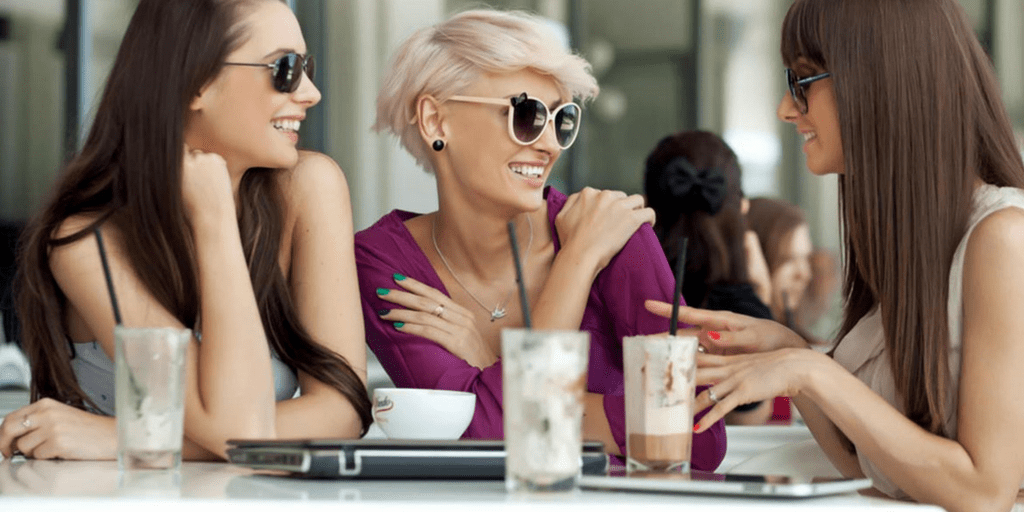 Mobile Spa
If you want to Celebrate International Women's Day in India just be relaxing and pampering yourself, call Mobile Spa services. The only effort which you have to put is to dial their number and tell spa preferences. The spa owner will send professionally trained women's to give you spa-like experience within the comfort of your home. You can pick either full body spa, pregnancy spa or simply a facial.This is one option if you can't afford to go to a Spa or you are lacking the time for it.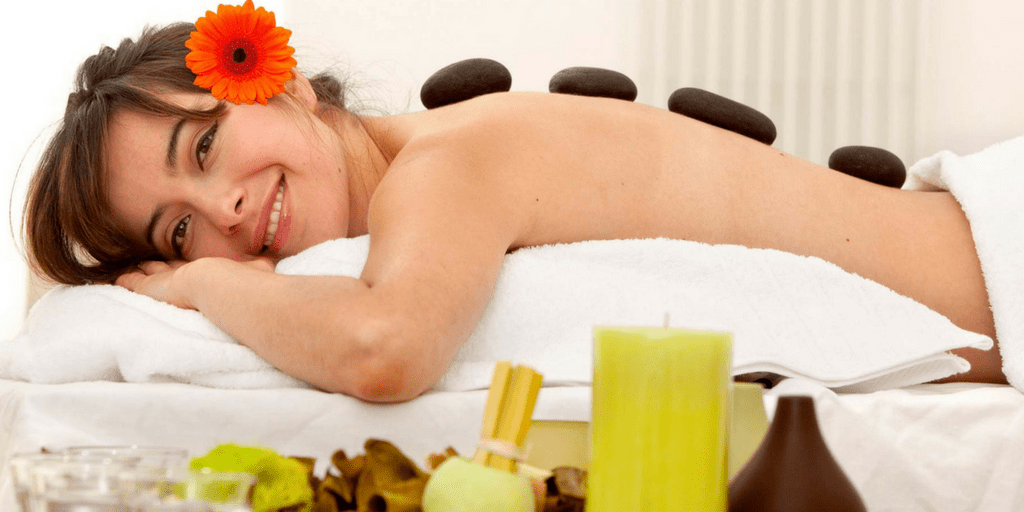 On this International women's day pay tribute to the powerful Indian women like Arundhati Roy, Bachendri Pal, Kalpana Chawla, Shakuntala Devi, Tessy Thomas etc in your unique way. It does not matter which field women are working in, they have left their footprints everywhere. Whether you are a huge fan of Aishwarya Rai's beauty or of the first Indian Women Boxer who won a gold medal in the Asian Games, Mary Kom fighting skills, you will find one or the other reason to celebrate International women's day with all fire and passion.
Tags
Comments