Holi Celebration Ideas For Teams
12 Min Read | We Indians love celebrating each occasion. To us, life looks dull is there aren't any events in a couple of months. The season of spring brings the opportunity to celebrate…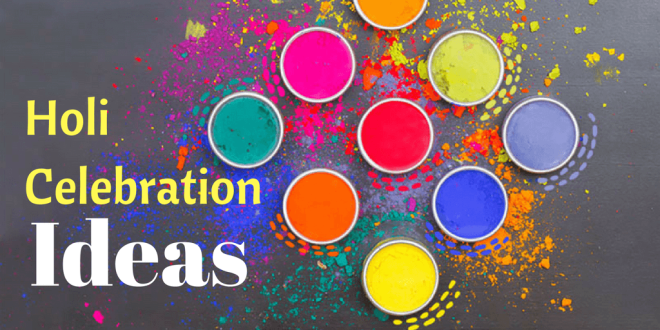 12
Min Read |
We Indians love celebrating each occasion. To us, life looks dull is there aren't any events in a couple of months. The season of spring brings the opportunity to celebrate life with your loved ones and get drenched in the colours of love, passion and happiness. Yes, you got it right. We are talking about the ever-happening festival of Holi. Marking the beginning of spring season Holy is a Hindu celebration. But for past few years, all the Indians around the globe celebrate this festival which has made it popular.
The festival of Holi commemorates the triumph of good over evil. Today we have come up with unique Holi Celebration Ideas. These are great if you are running low on the budget and still want to throw a glam party. Most of these ideas are also eco-friendly.
Holi Celebration Ideas
Eco-friendly bonfire
The festival of Holi is not about playing colours and getting drenched in coloured water. It is also about celebrating the victory of good over evil. In most parts of the country, a huge bonfire is lit and prayed by the women and men. This is the symbol of Holika Dahan. Holika was a demoness who was consumed by fire resulting in her death and bringing peace. Hence, on this day people worship fire as a form of power.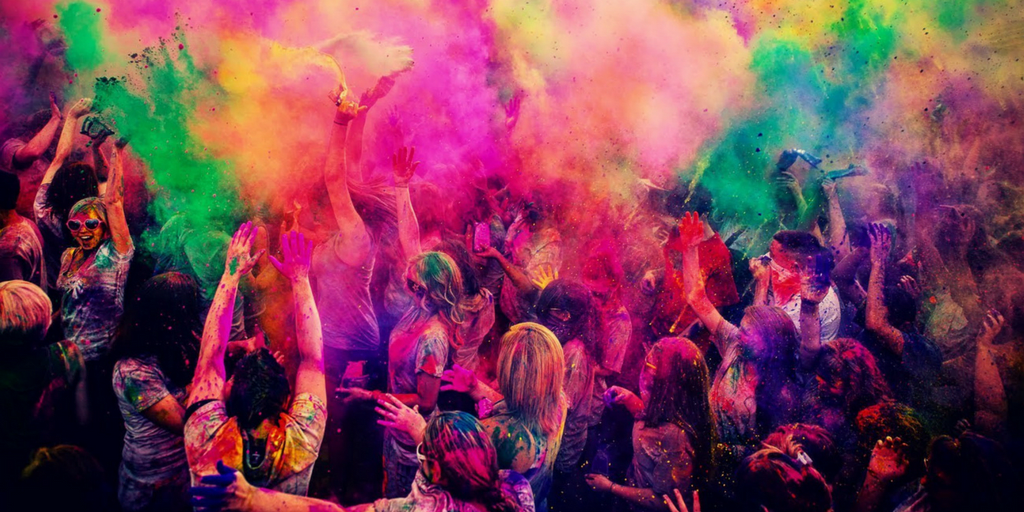 Often, people make these bonfires out of wood logs. It results in cutting down a lot of grown-up trees which harms the environment. This Holi, instead of burning wood logs, you can burn a file of Eco-Friendly waste such as cardboard boxes, coconut waste, cow dung and so on. If people practice test on a large scale, it will save a lot of trees and help in keeping the environment balanced.
Often, people throw plastic waste in the Holi fire that adds to the air pollution. Holi marks the end of winter and beginning of spring season. Also, people believe that making huge bonfires like these make the air warmer. At times people also add camphor in the fire to purify the air. But if you care for the environment, the best option for traditional Holi fire is replacing the wood logs with these materials.
Creative Invitation
Holi brings the opportunity to awaken the inner artist and be creative. If you are well versed in arts and crafts, go crazy and create unique Holi Celebration Ideas cards. After all, everyone loves handmade cards. You can find several tutorials online about how to make simple Holi invitation cards. Most of them include household stationary items. So, it is easy to make them at home without buying fancy craft material and spend an insane amount of money.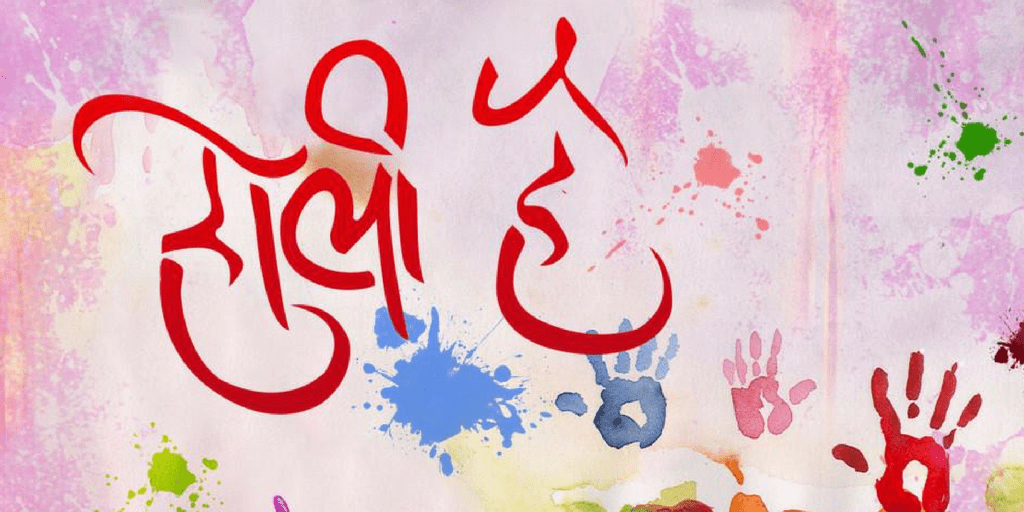 If you are planning to make the invitation cards all by yourself, keep the number of invitees unlimited. Otherwise it will be hard for you to make invitation cards for a large number. Here is a very simple and eco-friendly invitation idea. Take an A4 size printing paper, fold it in half, sprinkle some water on one half with a spray bottle and splatter watercolours on the wet surface. The wet surface will allow the colours to spread in a splattering effect. Let it dry completely and had a nice message over it with black or coloured Marker Pen. Add the details about the venue and timing etc. on the other half of the card. Making one card like this won't take you more than 10 minutes. Each card will have a personalized touch to it and are also eco-friendly as we are using all-natural materials.
If you don't want to waste paper and time on making cards, you can make invitation cards with the help of a designing software. Send them via email or other social networking applications. This will also allow you to invite more people to your Holi party. Creating online Holi invitation cards is one of the most innovative, eco-friendly and cost-effective Holi Celebration Ideas.
Witness the celebration
The festival of Holi is all about colours, joy and enthusiasm. If you are an avid traveller like me, this year instead of celebrating Holi with your family and friends, you can visit different parts of the country. People have various Holi Celebration Ideas. For an example, Holi celebrations in Mumbai are they different than Holi celebrations in Varanasi. While people from Mumbai enjoy dancing on the peppy music, in Varanasi they prefer playing drive Holi on the Ghats of the Holy river.
At the birthplace of Krishna Mathura devotees celebrate holi in a different manner altogether. People believe that Lord Krishna initiated this festival along with his friends and other Gopals. The dramatization of Raas Leela, also known as Krishna Leela is played throughout the city. People throw dry colours on each other and bucket full of flowers or petals admits the loud chants of Radhe Radhe or Jai Kanhaiyyalaal Ki.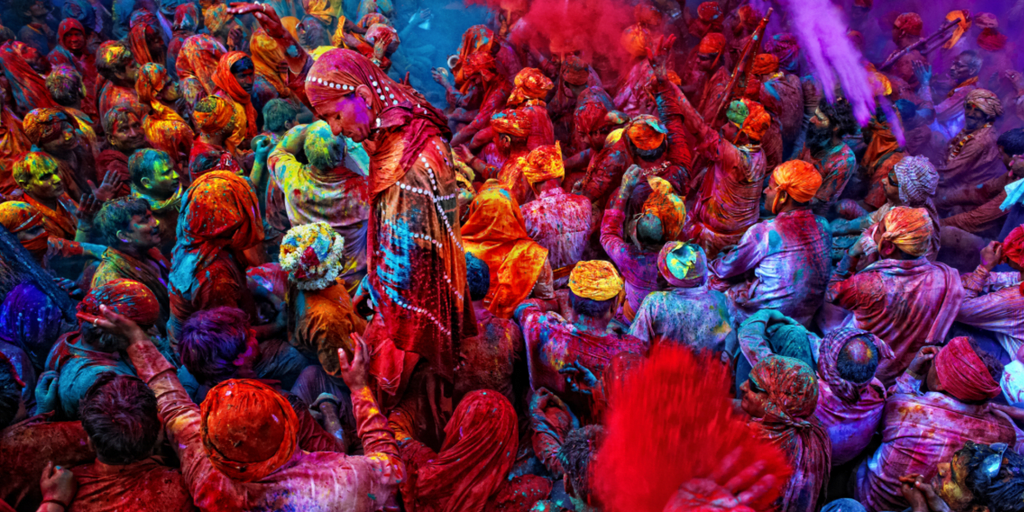 In the majestic city of Jaipur, people celebrate the Elephant Festival the day before Holi. All the royal Elephants take part in a magnificent procession through the streets of the city. Later they perform various entertaining acts which include elephant polo, tug of war and elephant race as well. The festival and with Fireworks and people also play colours. It is a huge tourist attraction and tourists from across the world visit the elephant festival in Jaipur.
Party on peppy music
Holi celebration for all about a party, dance and music. And Holi celebration is definitely incomplete without some peppy music playing in the background. If you are throwing a Holi party this year, start compiling all your favorite party numbers as well as holi special songs from Bollywood playlists. These peppy songs will and as an added flavour to the party.
If you want to go one step further, arrange a DJ and ask him to spend authentic Holi special songs. When it comes to Holi Celebration Ideas, matter if the songs are old or new. Everyone in your friends and family won't be able to resist dancing on the Dhol beats.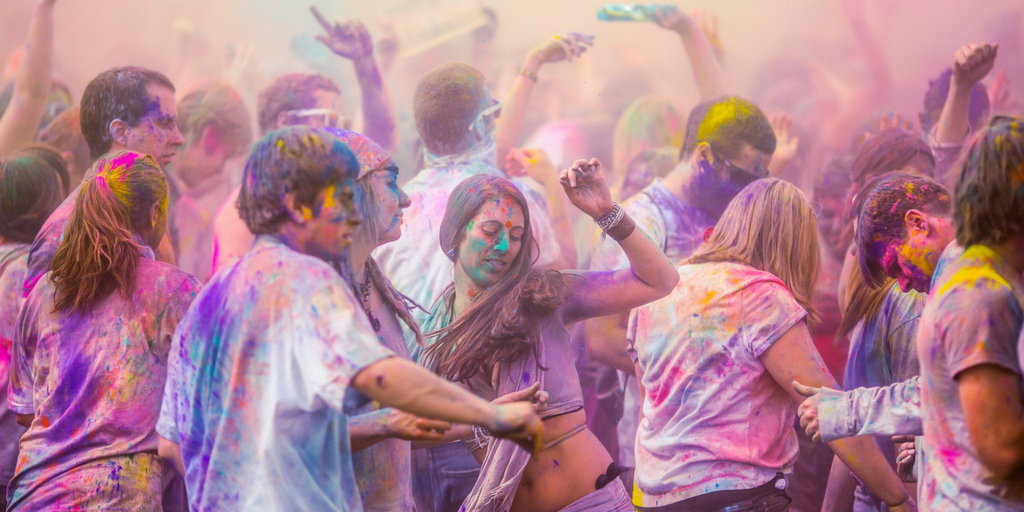 Some of our most favourite Holi special songs are Rang Barse Bheege Chunarwali, Holi Aayi Re by Lata Mangeshkar, Balam Pichkari from Yeh Jawaani Hai Deewani and Holi Ke Din from Sholay. And if you are too tired to look out for songs and compile them in a playlist, you can always download a readymade Holi playlist from the internet. Typically, a playlist with 18 to 20 song lasts up to an hour. So now you can plan your Holi special music and have fun dancing with your friends and family during this year's Holi celebration.
Using organic colours
Playing Holi without colours is meaningless. But using natural and synthetic colours may lead to accidents and complications. These days, the colours used during Holi most of the times contain harmful chemicals such as glass particles, oxides and skin damaging metallic substances. These Chemicals are not only harmful to skin but if someone consumes them it can also harm their health.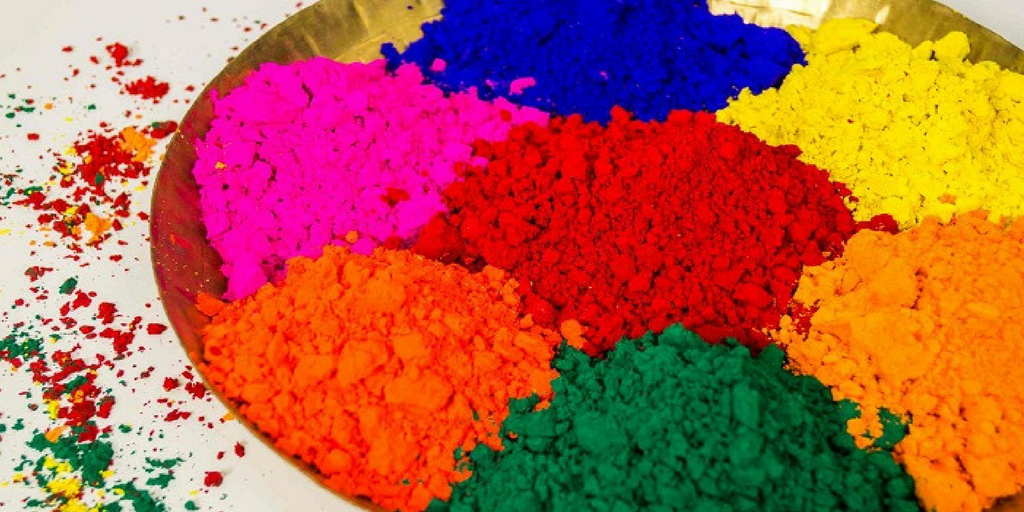 Synthetic colours have harmful Chemicals such as lead, aromatic compounds and benzene that leads to dry skin. Dark colours such as green and black have copper sulphate and lead oxide. These are the chemicals that can cause skin cancer. Using artificial synthetic colours with copper sulphate and lead, oxide has a lead to skin rashes and allergies. Kids and elderly cannot play with synthetic colours as they may have their skin and respiratory system. Apart from that synthetic colours are not good for nature as well. It means even if you wash it out, they won't degrade in nature ultimately taking a toll on it.
Using organic Holi colours is a great Holi Celebration Idea. Natural or organic Holi colours are made with natural components such as leaves, bark, flower Petals and fruits. They are not only eco-friendly but I also skin friendly and does not cause any adverse effects on her skin. Free from Chemicals and Harsh metallic components they are usually perfumed and do not harm respiratory system as well.
Treat for tastebuds
After playing Holi , your guests will be tired. They will be able to enjoy the celebration even more if you serve them with some lip-smacking delicacies. You must have seen Holi parties having a lunch menu that includes full-fledged lunch. But how about doing something different? What we are about to discuss is a unique Holi Celebration Idea that your guests will love. And will remember your Holi party for the rest of the year and much more to come.
It is possible that people also tired after playing colours and dancing on the music that they don't want to eat right away. Hence, there are chances that they won't eat full course lunch and your management skills won't work at that time. To avoid this problem, you can add small snacks items for lunch. Everybody loves nice samosas, paneer starters, some nachos with Salsa sauce and snacks like these.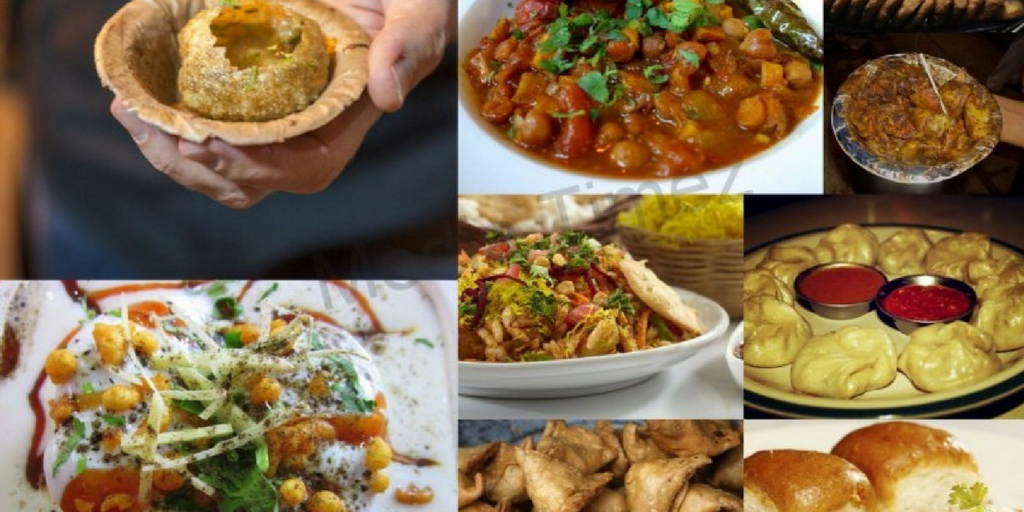 Adding street food to your lunch is another different Holi Celebration Idea. Everybody loves street food, right? And by the street food we mean everything from Pav Bhaji, chat items that Pani Puri, roadside Chinese and much more. This desi food will definitely add a flavour of a surprise to your Holi party this year. And the best part about them is everyone can enjoy as much as they want. This menu is budget friendly as well as completely desi. So, it is perfect for a celebration like this.
Bhang ka rang
Holi is incomplete without drinks. To enhance the fun of the celebration you can have an assortment of drinks at the party for adults. In this case, keep the number of your guests limited. For kids, you can have soft drinks like fruity, cola, soda or even lemonade to quench the thirst and keep their energy level high.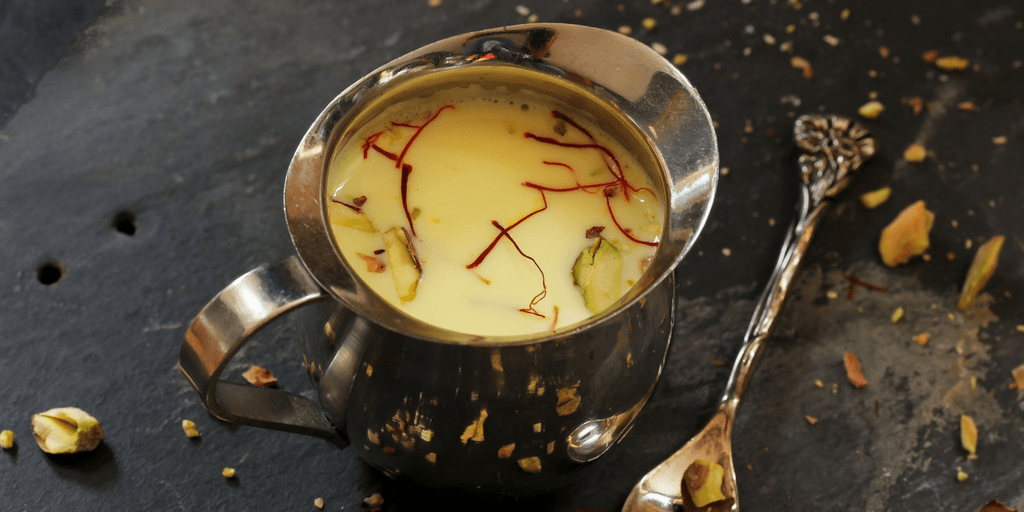 Having Bhang or Thandai at the party venue is one of the most common yet famous Holi Celebration Ideas that you can incorporate into your party. Bhang Thandai is actually a blend of cannabis buds and leaves. It is an intoxicating mix. In spite of mild psychotropic effects that make you feel like you are in a trance, it is also a very popular energy drink. Bhang is the traditional drink for Holi celebration. But if you are bored of plain Bhang and want to do something out of the box make some interesting cocktails keeping Bhang as the main ingredient. You will be able to find plenty of recipes for such cocktails on the internet.
Our favourite recipe is sweet Thandai. You can find the recipe for the same online It is a mild cocktail and is also suitable for ladies. Naturally, we would never recommend you something in legal but having a sweet alternative is always good. Make sure that the person brewing this mixture is not a novice. It takes a master to give this one as your entire house can smell like can abs while brewing this cocktail.
Dress code Drama
Your mum or grandma will always tell you to wear an old T-shirt and pants for Holi celebrations. But gone are the days when we dressed up in shabby old clothes to play colours. Nowadays it's all about fashion and being stylish even when you are playing Holi. In fact, deciding a particular dress code for Holi party is a different Holi Celebration Idea. People wear white colour cotton clothes for this celebration. The colours look more vibrant on the white Canvas. Apart from that cotton keeps you cool in this season and does not look clingy even when it is wet.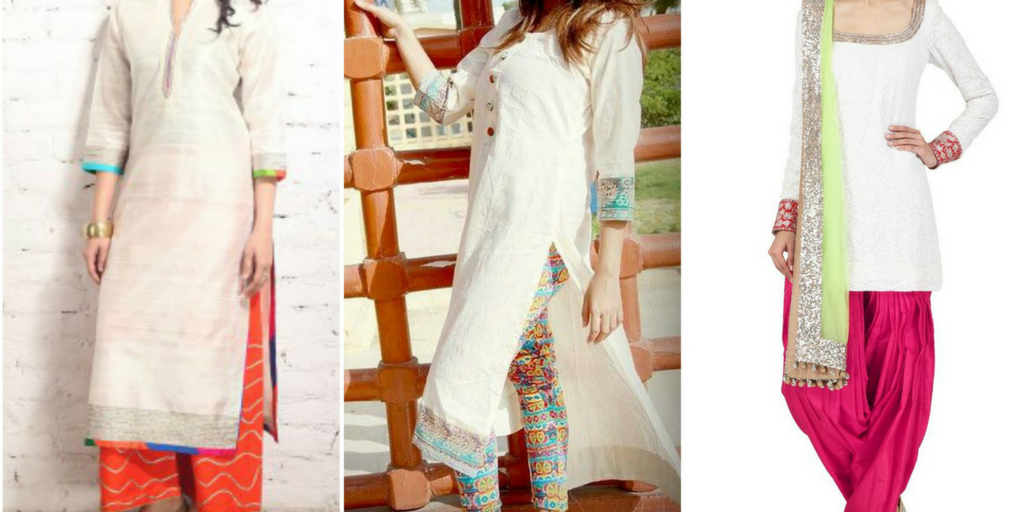 If you want to draw some inspiration for your Holi celebration look take a look at Deepika Padukone look from B-town's Holi anthem 'Balam Pichkari'. She wore a loose T-shirt in yellow and red tape with hot pants. Going one step further you can also twist this outfit, where a fitted t-shirt and throw on some funky pyjamas. This will not only keep you comfortable while playing colours but the fabric won't cling to your body.
And if you are not comfortable with western wear and want to go with the ethnic Vibe, follow the Goddess of ethnic attire Rekha. She has been seen Sporting long white chikankari kurta with leggings for Holi celebrations. You can also add a Splash of colour to your outfit by wearing a colourful cotton Dupatta over it. Now that said, did those old boring clothes and look at Holi celebration as an all-new perspective highlight your fashion sense.
Make your own colours
This Holi, learn colours is not only a smart choice but also one of the most incredible Holi Celebration Ideas. You can not only save money but can also be skin friendly and eco-friendly with these are natural colours. As we all know Holi marks the beginning of spring. Spring is the season when mother nature is at her best. It's all about colours, zest and zeal and beginning of new things. So, if you are thinking of celebrating this Holi and eco-friendly way, make your own colours at home with ingredients that you can find in nature itself.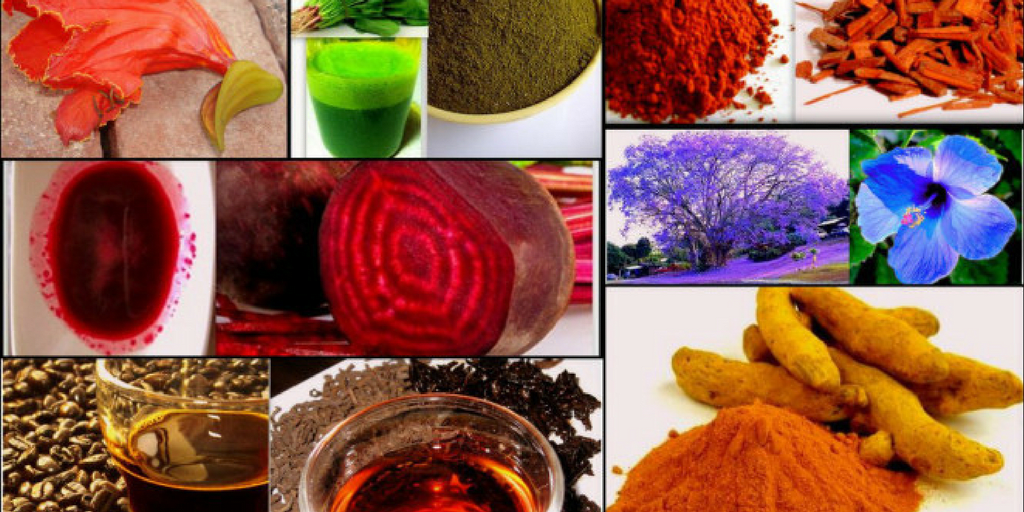 Beetroot is great for pinkish colour. All you need to do is boil some beetroot, make some pulp with the help of the mixer, add some water to it and strain it. One beetroot makes a bucket full of light pink colour that is all natural and isn't harmful to the skin. For yellow colour, you can use turmeric powder soaked in water. Use the peels of red pomegranate for red colour. Boil lemon water and then add some cold water to it to get the perfect colour that you are looking for.
For green colour, you can always go for leafy vegetables such as a Spinach Coriander and mint. Mix all these in the mixer and then I had a lot of water to the mixture. This gives dark green colour. For orange colour use flowers of ' flame of the forest' also known as Palash in Hindi. In fact, obtaining orange colour from this flower is a tradition in India and is a safe Holi Celebration Idea. If you are thinking of using Indigo for the blue colour you are not entirely wrong. If are not willing to use Indigo use blue coloured Hibiscus found in Kerala or jacaranda flowers. Dry them in the shed and letter boil the powder with some water to get light blue colour.
Conserve water play dry Holi
We all are aware of the water crisis that we are facing for past few years. So this year instead of calling a water tanker to play Holi, play it in a traditional way. Use dry colours. At times when you use synthetic colours, it is hard to get rid of them if they have it on your body. Playing with synthetic colours that are permanent but the amount of damage it causes to your skin and your respiratory system is not worth it. It is always better to opt for Organic colours like Gulal which is available in the market and also you can make your own colours at home.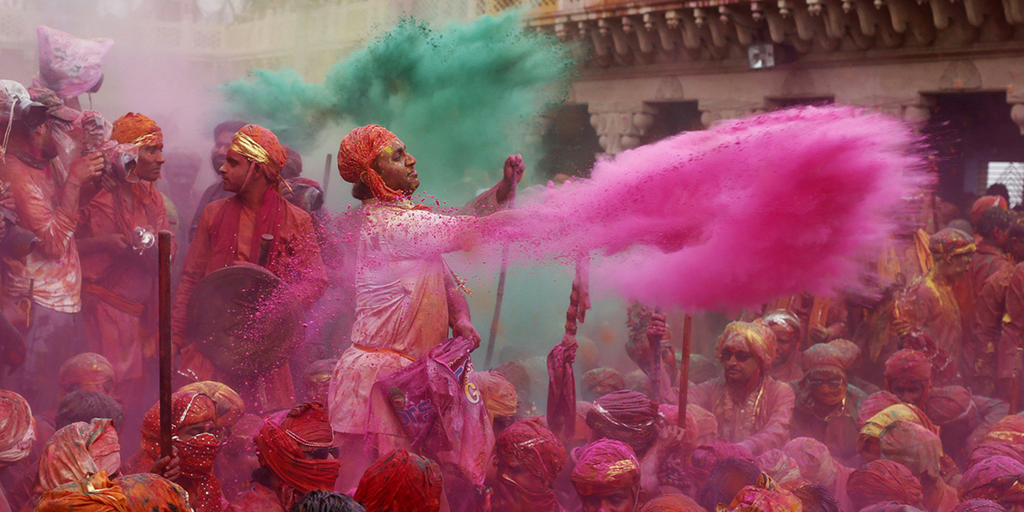 If you want to conserve water set a limit on the number of the kids that you are going to invite. Also, let your guests know about the same so that they will be able to use water. Ask your guests to bring your own Pichkari but also keep a few handy as well. Kids love playing with Pichkari. Also set aside a few buckets of clean water Handi in case somebody needs to wash their eyes.
A lot of times it happens that elderly people do not get to enjoy the festival because they don't like to get wet or are allergic to synthetic colours. Keeping some rows or flower petals handy is another great Holi Celebration Idea for elderly people. Instead of throwing synthetic colours or Gulal on their face ask everyone to throw a handful of petals on them. This way, everyone will be able to enjoy the festival nature-friendly way without wasting a lot of water and also caring about the health.
Something sweet
Keeping a dedicated Sweets menu in your lunch is a great Holi Celebration Idea. It is a tradition to have sweets along with the drinks on the day of Holi to celebrate the victory of good and peace over evil. It was sweet item come and go. Traditionally people have Gujiya in their Sweets menu. But you can experiment and add your own flavour to it. You can also keep colourful candies in 2 balls for kids.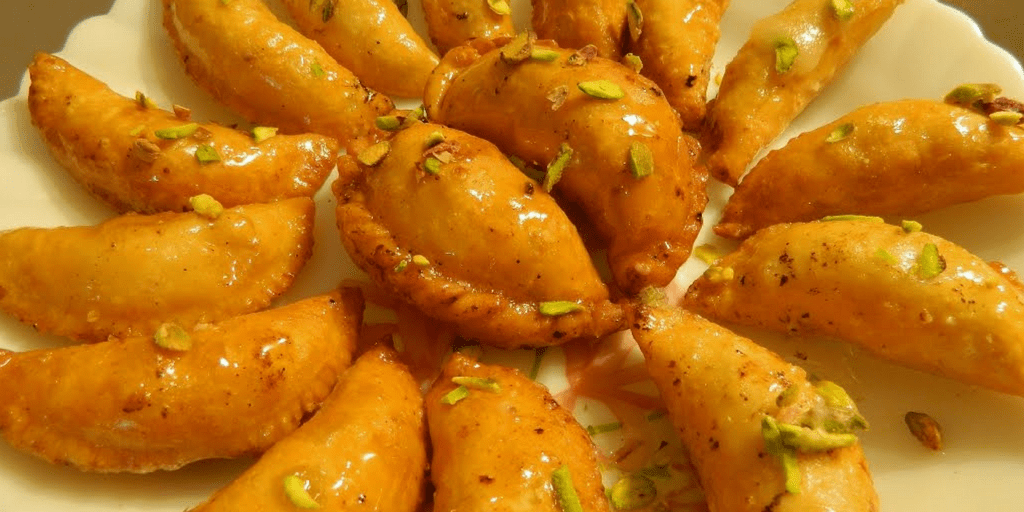 You can also have colourful cake pops. Dip them in different coloured Candy melts and top off with various sprinkles. You can also pack them in goodie bags and give it to your guest.
Games and entertainment
What kind of Holi party would be complete without some games, entertainment and laughter? Planning games for adults and young is a great Holi Celebration Idea that you can incorporate this festive season. Make small teams of people and play snowball or paintball fight. You can use Pichkari for this game but please avoid using water balloons as they can be harmful at times. Another game that you can play is as good as a passing the parcel. But instead of a parcel, you are to pass a bucket full of water ask the teams to exchange the bucket and the one that manages to keep the bucket full until the very end wins the game.
Another fun game is to have a lemon race without lemon. Instead of lemon put a water balloon in this spoon and have fun watching your guests. Is there is a large number of elderly in your gang you should also be thinking something about them as well. If you have a DJ ask him to install karaoke tracks. Most of the times elderlies remember the lyrics of their favourite songs. So, they'll be able to sing their hearts out loud in front of everyone and flaunt their talent.
These are just some of our best Holi Celebration Ideas for you. We believe in celebrating the festival in the natural most way possible so that everybody can enjoy it to the fullest. If you have any ideas to share with us, write them down in the comments and also don't forget to share this article with your friends and family to have an amazing Holi party.
Tags