15 Most Haunted Places in Delhi that Will Give You the Heebie-Jeebies!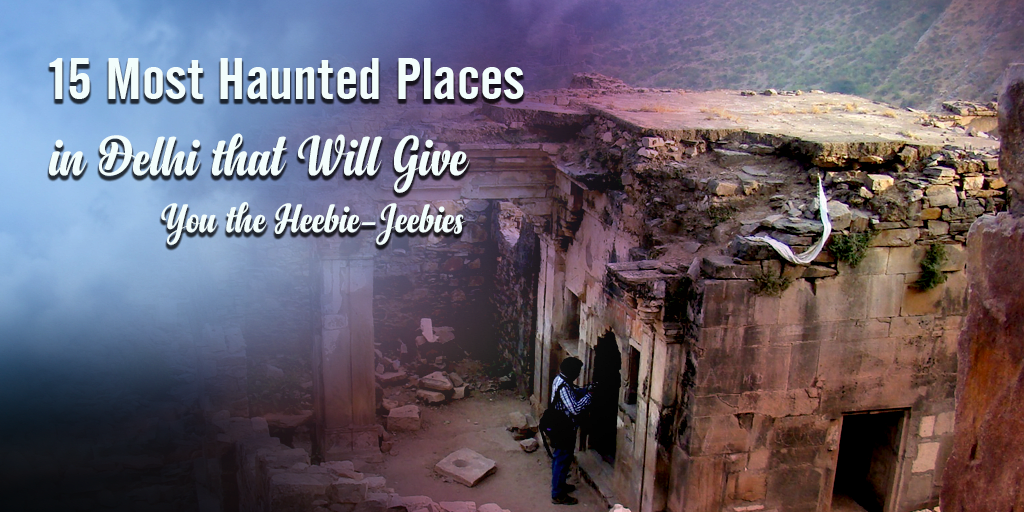 Delhi is one such a place which has got everything. The nightlife in Delhi, the trekking activities near Delhi and the list continues with what al Delhi has got. And of all that, Haunted places in Delhi is pretty much popular among people, at least in Delhi. Some believe that a few souls continue to stay on earth even after death while others believe that this is nothing but stories from faint-hearted people. But would you believe if we tell you that a metropolitan city like Delhi also has plenty of haunted places? Believe it or not, the capital city of India is one of the spookiest places in the country. I'm not saying that ghosts exist but people have experienced paranormal activities at some Haunted places in Delhi. This list is for any cause not advisable for those who are looking for a solo trip in Delhi.
Most Haunted Places in Delhi to Visit with Friends
If you are confused with the Things to do in Delhi with your friends then don't worry, Delhi has over 1300 monuments and people believe some of them have dark secrets buried behind their walls. So, let's take a look at some of the most Haunted places in Delhi that you should visit at least once if you think you are a Braveheart.
Delhi Cantonment – south-west Delhi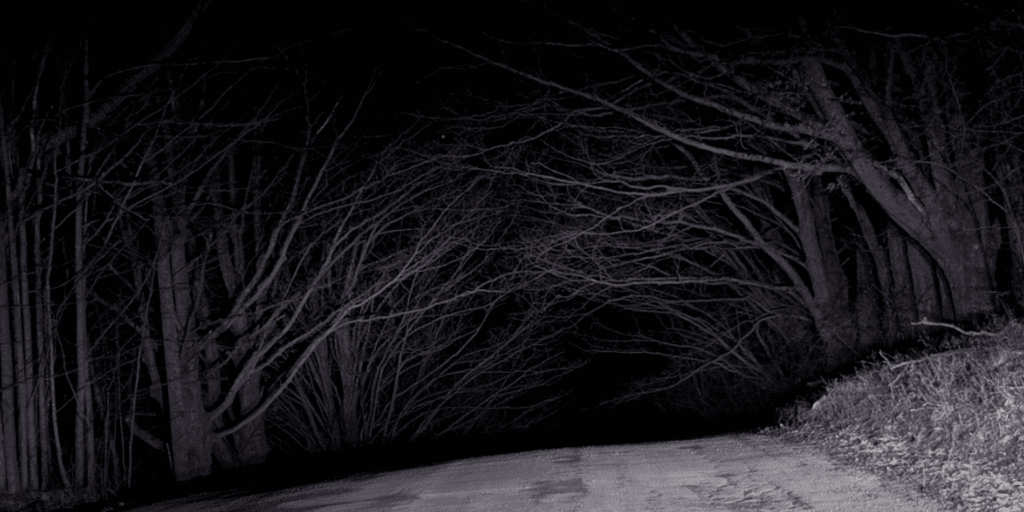 You are browsing on Delhi Cantonment Road during a romantic night and suddenly a lady standing beside the road asks you for a lift. Probably you would help her. But what is the lady having a white saree on and its past 12 in the Midnight? I am sure it will be scary for you. A middle-aged woman wearing white saree ask you for a lift. And if you gave up your engines to avoid her or get away from her, you will be even more scared to see her match the speed of your car.
The surrounding darkness in this haunted area makes you jump out of shock and fear. This is what happened to a lot of passers-by at the night. Believed that the woman wearing white saree is the ghost of a lady who got killed while asking for lift a few years back. Considered as one of the most Haunted places in Delhi, it is better not to roam around Delhi Cantonment area after 12 in the night. Or have a vehicle that has a powerful engine and you can run away from that place within seconds.
Lothian Cemetery – Nicholson Cemetery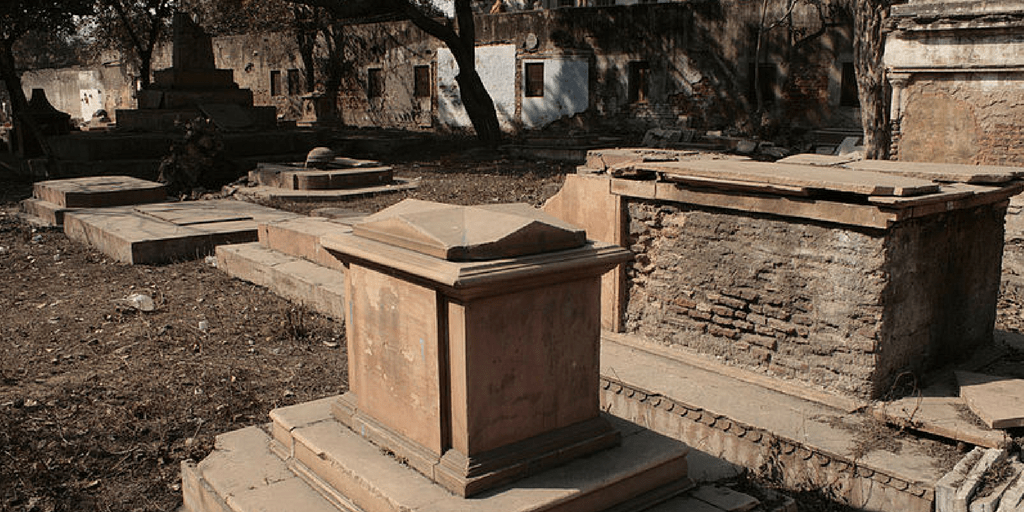 Lothian Cemetery, known as one of the oldest Christian cemeteries in Delhi. But it is also (un) popular for being one of the most Haunted places in Delhi. Even during the day, the cemetery looks pretty spooky and there are a lot of British soldiers and officers buried here during 1808 and 1867. People believe that there is a heartbroken ghost that has made this place his home. British officer Sir Nicholas's ghost rooms around this cemetery during the night.
Though we are talking about ghost stories, Sir Nicholas's story is pretty sad. He fell in love with an Indian lady and got dumped by her. He couldn't bear the pain of heartbreak and shot himself in the head with his gun. He got buried in this cemetery. People believe that every night Sir Nicholas's headless ghost comes out and cries out loud calling her name. The cemetery is under the preservation of Archaeological Survey of India. And a few people believe that there is no ghost and this is just a staff of ASI trying to play a prank on the people.
Sanjay Van – Near Vasant Kunj
Sanjay Van spread across 10 km of a stretch is popularly known as the lungs of the city. And it is also known as one of the most Haunted places in Delhi. How will you feel if you see thick fog at a distance on a summer night? Pretty romantic, isn't it? Well not if this is a haunted place. Several people have mentioned seeing an older woman in white that approaches you out of thin air and just stares at you all follows you wherever you go. If you have also encountered with children with black eyes and pale skin that laugh hysterically, continuously staring at you. People are not sure if these paranormal activities have anything to do with a number of unclaimed bodies found in the forest a few years back.
There is also a 'good' ghost in this area. Someone lights candles in the night in a row under trees. People have also seen a saint-like person working and disappearing in front of their eyes. Many believe that it is the spirit of Sufi saint Hazrat Sheikh Shahabuddin Ashiqallah whos mausoleum is in the backyard of the forest. He was a famous Saint from the 14th century.
Agrasen Ki Baoli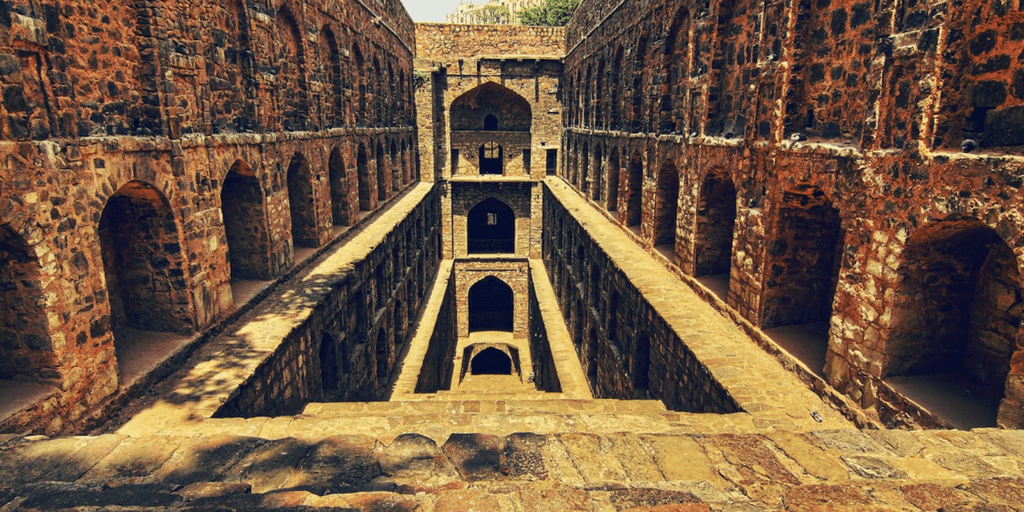 Delhi's oldest monument Agrasen Ki Baoli is one of the best-preserved Baolis in the world. Maharaja Agrasen of Haryana built this water reservoir in the 14th century. It is a unique blend of impressive design and architecture. Baoli is a water temple that has several steps reaching to the bottom of the structure where water gets stored in a well. It is a protected monument by Archaeological Survey of India. Believe it or not, this beautiful creation is also one of the most Haunted places in Delhi.
There is something about still water that hypnotizes you. And Agrasen Ki Baoli is infamous for taking a lot of lives in past years. Many visitors who visited this place mentioned as they climbed down deeper and deeper, this felt like somebody is controlling their mind. They were hooked up to the sight of the water and when did near the tank as if they were under somebody's influence. The gurgling sound of pigeons and bats echoing off the stone walls makes this place spookier. Agrasen Ki Baoli has seen plenty of suicides when it was full. But recently, the water has dried up and you can see the base of Baoli. Thankfully, this is not an extremely haunted place anymore. But you should still be careful while visiting this place.
Feroz Shah Kotla Fortress
How much do you know about Genie or a Jinn? My limited knowledge doesn't allow jeans blue coloured magical friend Genie. But do you know these magical creatures are spirits as some call them I also found in the heart of Delhi? I was also surprised to know that ruins of popular Feroz Shah Kotla Fort are home to plenty of djinns. Built the 14th century, this what attracts plenty of people every Thursday morning. All of them have letters in their hands.
People believe that the Djinns are the spirit like animals that have mysterious magical powers and can solve your issues. People tie letters to specific places where they believe Dijinns dwell. They also believe that they have the government just like us with different departments to fulfil various wishes. I am not sure if they really exist or not but people who do not believe in them have felt the presence of a supernatural power here. A lot of them have felt like someone is watching them and have also seen mysterious shadowy hazy figures in the dark corners of the Fort. Now we know why Feroz Shah Kotla Fort is one of the Haunted places in Delhi.
Khooni Darwaza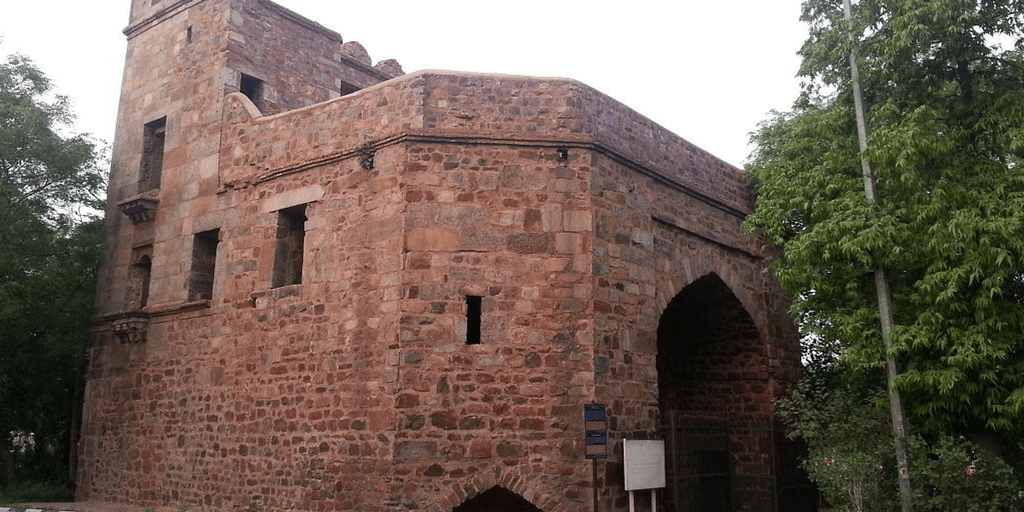 Khooni Darwaza means Bloody Gate. The name itself is terrifying. This place has centuries-old bloody history attached to it. There is a very well-known story behind this Haunted place in Delhi. As the British started ruling the country, three surviving sons of last Mughal Emperor, Bahadur Shah Zafar, were publicly executed here. There is a belief that the Spirits of these three still haunt the area. At times people have also heard loud cries and whispers coming out of this place late in the night.
Whenever you pay a visit to this place you will notice a sudden drop in the temperature. Along with this of you, tourists have also seen foggy figures appearing through the walls. Generally, Indian tourist does not face any issues but foreigners have faced strange paranormal activities like getting poked or slammed by an unknown entity.
Delhi Ridge Area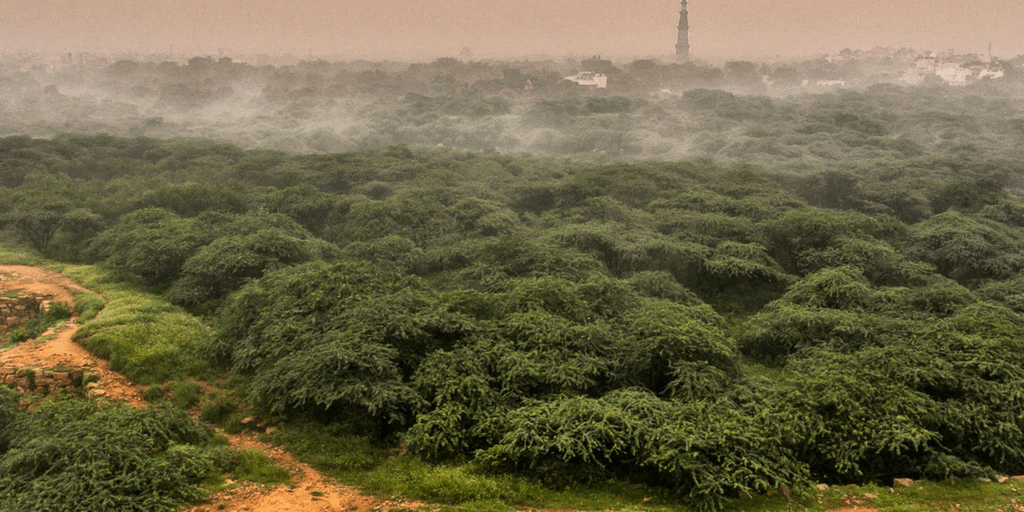 You won't find a person from Delhi who doesn't know about the Ridge area is one of the Haunted places in Delhi. There are several incidences that confirmed that this area is one of the spookiest and most haunted areas in Delhi. The range is actually not an extension of ancient Aravali Range. It covers the distance of about 35 kilometres. There are several historical monuments in North Ridge. Most of them are in ruins now adding to the spookiness of the place.
The Ridge is not open to all and it is probably the best for you to stay away from it. There is no network coverage. So, in case of emergency, you cannot contact anyone. Many visitors who have been to the Ridge has seen a British gentleman roaming around as if he is on his official duty like good old times. His presence in this area at this point looks absolutely out of the place. Though it is a harmless spirit, it carries a machine gun with him. Plenty of other visitors have also been through unpleasant experiences such as possessions, getting lost in the bright sunlight and hearing unnatural voices coming out of nowhere. It seems, along with this not so harmful British gentleman, there are several other spirits and ghosts in the Ridge that are not so friendly.
House No. W3 – Greater Kailash 1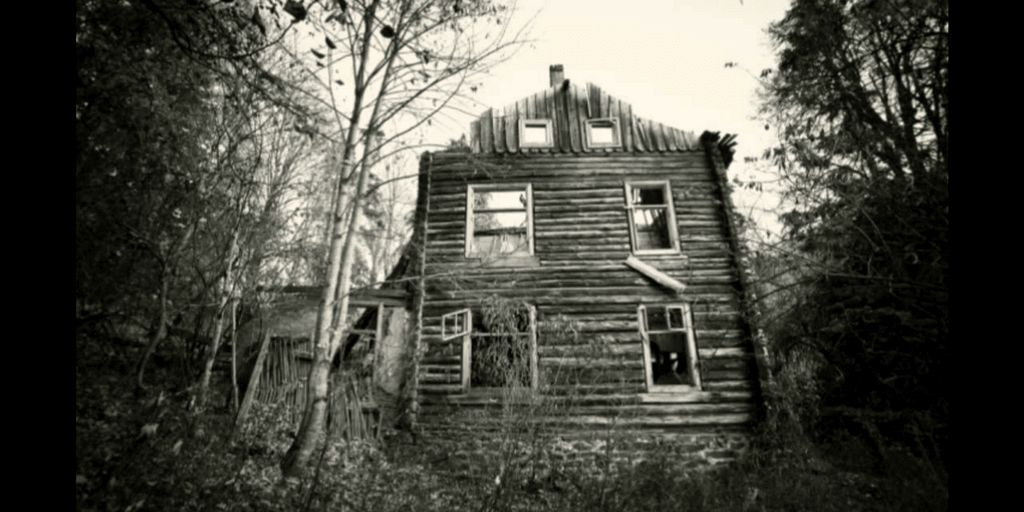 If you are from Delhi by now you must have heard a story about this  Haunted place in Delhi. In a posh locality of Greater Kailash number 1, house number w-3 witnessed the gruesome murder of an elderly couple. In 1986, Madhu Kaul and her husband Yadu Kailash Kaur were brutally murdered here buy their Yoga guru. He then buried their bodies underground in a water tank of the house.
The police tried finding the couples close relative but didn't succeed. A few people tried to name the house but couldn't due to the lack of sufficient proof. From then on, the house has remained unoccupied for more than 27 years. People have heard sobs and cries of the elderly couple in the vicinity of this house. Some also claim of seeing the same couple peeping through the window or sitting on the porch. A few neighbours have also witnessed apparitions of this couple. They say you only see them on the 'Amavas Ki Raat'. The house was recently renovated but people still claim of it as a haunted place.
The Karkardooma Delhi Court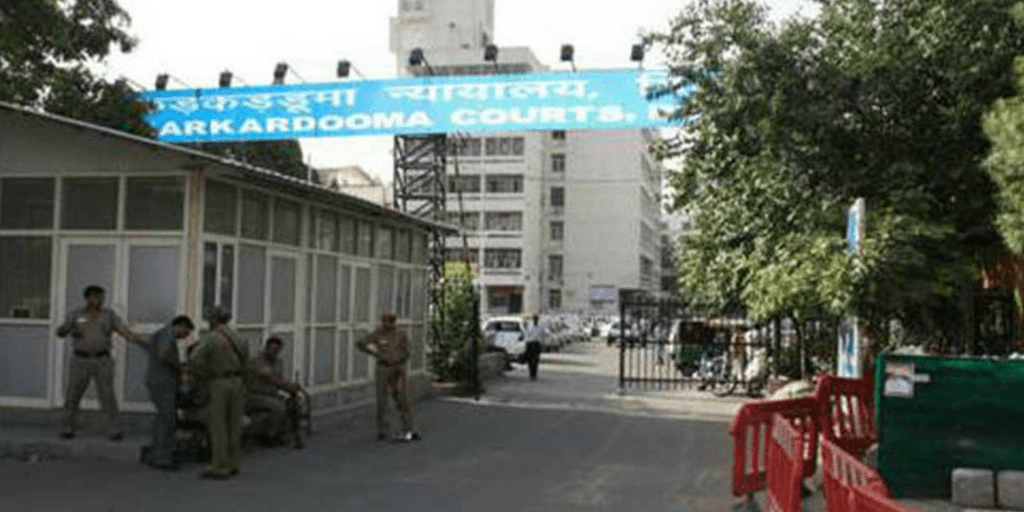 Every courthouse has its usual visitors like criminals, the fleet of police officers and of course lawyers. But Karkardooma Delhi court has an unusual visitor every night. As shown in one of the CCTV footages several paranormal activities take place during the night at various parts of this court. Chair moving past computer tables, cupboards and drawers opening automatically and all the papers scattering across the room is it somebody is throwing them in the air. These things just do not stop here.
Lawyer are intelligent people who usually do not believe in supernatural activities. Rather they dig deep and find out the culprit. But in this case, the lawyers from Karkardooma Delhi court have failed to figure out the mastermind behind all the nuisance. People have seen a ball or ring of light floating in the air in the library. It starts from the door and stops at the computers. As it stops, all the computers start like magic. A senior lawyer has also seen a ghost-like shadowy figure in his chamber. Some believe that there is a team of hackers trying to steal the information. While others refrain from believing this and strongly feel there is a presence of supernatural power. All these incidences have made Karkarduma Delhi court one of the most Haunted places in Delhi. It is also one of the most haunted courts in the entire world.
DDA flats in Qutub Enclave Phase 2
Here comes another haunted society in Delhi. Qutab Enclave phase 2 is a huge complex with some of the finest societies in Delhi. Residents of this locality have witnessed an unusually pale corpse of a woman hanging down from the tree. That is just out of a haunted flat. No one knows what happened here, but people keep on hearing the ear-splitting and evil laugh of this woman. People believe that there was a graveyard on this land earlier and hence unsatisfied souls haunt this area.
A few days they didn't have also encounter a pair of rather unfitting humanoid dressed in Rajasthani clothes past midnight. If you cross them they follow you matching the speed of your vehicle. But as soon as you pass a small Temple at the end of the road, they disappear into thin air. Qutab Enclave Phase 2 is definitely one of the most Haunted places in Delhi. And one should be very careful while driving on the streets.
Dwarka Sector 9 Metro Station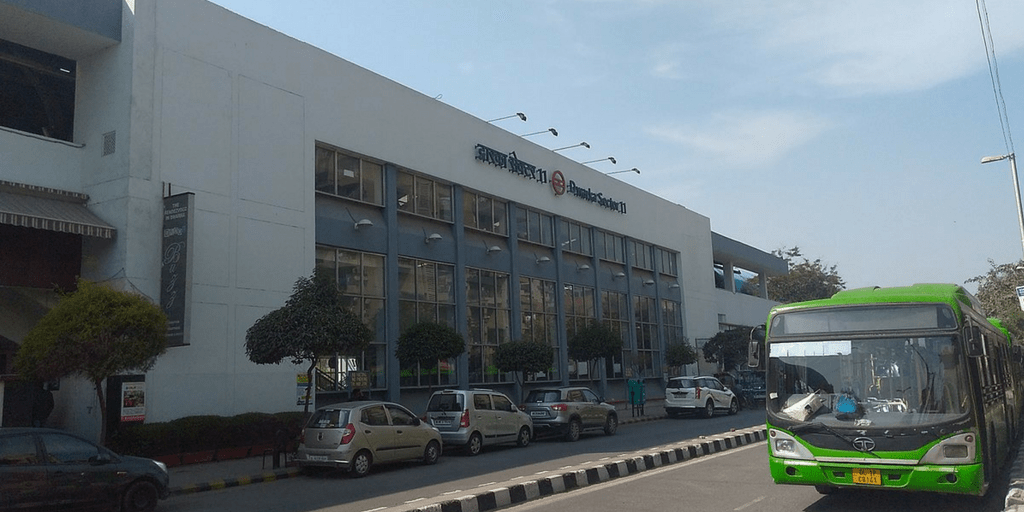 What can possibly go wrong at a metro station? Probably a minor accident but nothing major right? Wrong. People commuting from Dwarka Sector 9 metro railway station have experienced unnatural events during the night. This makes the station one of the most Haunted places in Delhi. People have seen a lady appearing out of Nowhere and disappearing right between the tracks. Late in the night people have also seen a human-like figure floating on the escalators. This foggy human-like figure disappears into thin air if someone tries to approach it. Due to all these incidences, the commuters find it difficult.
Some of them have also felt unnatural for is overpowering them when they enter the station. Welcome have said that lady pushed and disappeared. When people complained about all these incidences, decorative check CCTV camera footage. But they found nothing. Now that is creepy! No wonder people avoid visiting Dwarka Sector 9 Metro Station during the night.
Jamali Kamali Tomb and Mosque – Mehrauli Archaeological Park
You would hardly expect to see an unnatural entity in the middle of the city at a famous monument like Qutub Minar. Being one of the most romantic places in Delhi, people might find it difficult for people to believe it. Don't worry
Qutub Minar
is not Haunted. But the complex where Qutub Minar situates, he is there.
Believe it or not, Mehrauli Archaeological Park has several other monuments than Qutub Minar which are some of the most
Haunted places in Delhi
. Right next to Qutub Minar is ruins of Jamali Kamali mosque.
Jamali Kamali
is dedicated
to renowned Sufi saint Sheikh Fazlu'llah, also known as Sheikh Jamali Kamboh
. He lived during Sikandar Lodi's rule.
The Mask has glorious history attached to it including the stories about magical Jinns
. These stories have kept people away from this beautiful mosque. People have
witnessed
the existence of paranormal being at this site.
They have seen flying lights, several apparitions of foggy human-like figures and glowing animals
. A lot of times tourist have felt as if somebody standing right next to them while in reality there is nobody. Sometimes people have seen somebody speaking behind a pillar and they have found no one. They have also heard Whispers, laughs and screams coming out of thin air.
With all these experiences people are now certain that Jamali Kamali mosque is one of the 
Haunted places in Delhi
that you should not visit after the dark
.
The Bloodthirsty River – Rohini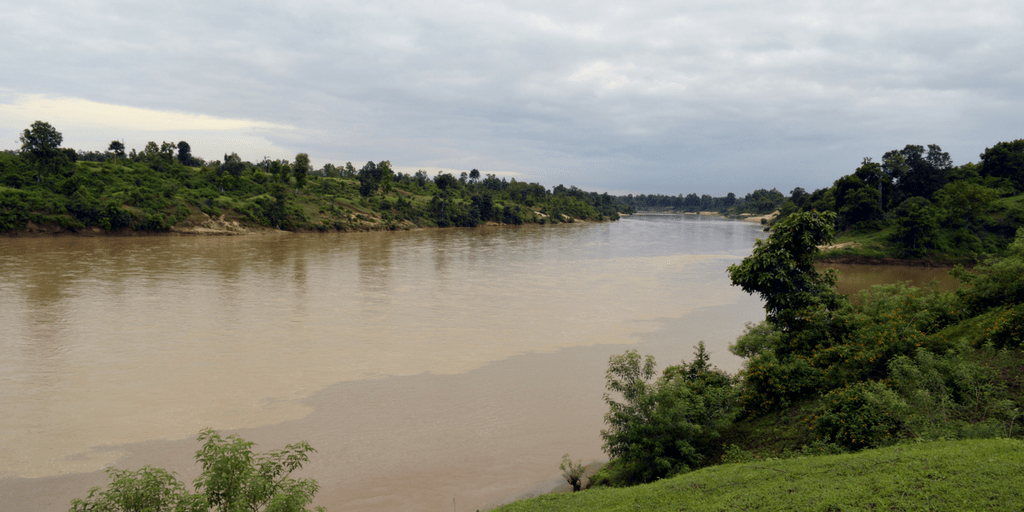 Remember what we said about water having hypnotic powers? Well, supposedly it's true when it comes to this bloodthirsty river that flows at Rohini area of Delhi. This place is already infamous for being one of the most Haunted places in Delhi. People anyway visit this place less. Bodies are still found at the banks of the river every now.
There is a belief that whosoever goes to this river, it's water pulls that person towards himself. And if once the person goes into this water, then it does not come back. It is surprising that even though the flow of the river is not fast and it is not deep, people get stuck inside and can't come out. People feel that there is some inhuman power here, which attracts one's mind and pull them towards itself resulting in that person's deaths. That's the reason why people call it in the bloodthirsty river.
Malcha Mahal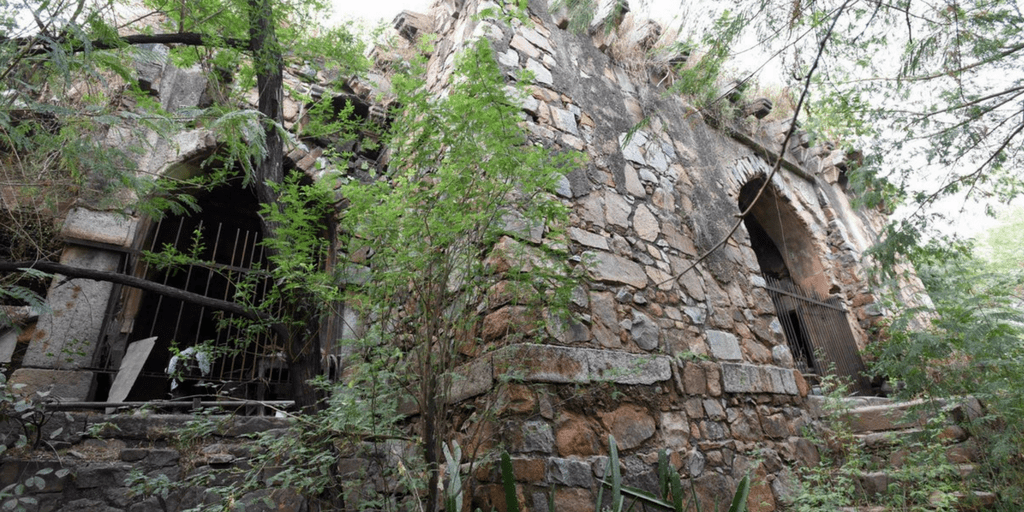 The Ridge area in Delhi is anyways Haunted. In the middle of Chanakyapuri, ridge area stands Malcha Mahal. It is a strange house that has several mysteries revolving around it. This place locates within the jungle and people visit this place out of amusement or thrill. But most of them come out scared or shocked. Some journalist who went at Malcha Mahal to discover the story never came back. And that's why people from Delhi believe that Malcha Mahal is one of the most Haunted places in Delhi.
The Begum who used to live here mysteriously committed suicide. She was infamous for performing dark magic like tasks and her behaviour was also strange. Her suicide added to the mystery of this place. After the begum's death, her grave was dug up and robbed. So, her sons cremated her body and kept the ashes in a crystal veil. All these sons used to live in the same mansion after her death with no modern amenities. They had 9 dogs to protect themselves and keep the unwanted guests away.
Mutiny house, Kashmiri Gate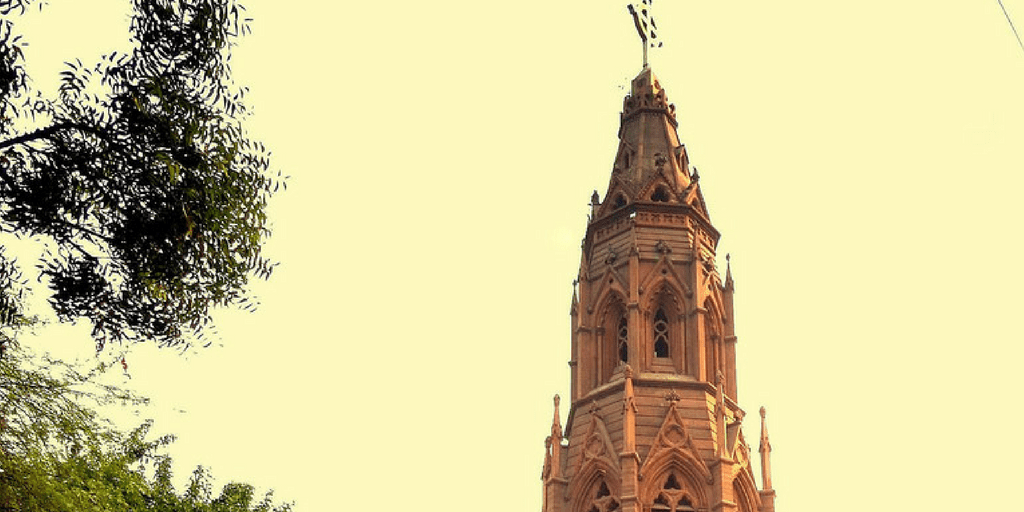 British government-built mutiny house to honour their soldiers who lost their lives during the revolt of 1857. People residing in the nearby areas have witnessed paranormal activities taking place here. People have also seen several limbs of death soldiers wriggling around. This might sound a little far-fetched. But even if it is not true, this is surely one of the most Haunted places in Delhi. People have also heard war cries and people (or ghosts) singing songs here. It seems that the brave British soldiers can't stop serving and fight for their motherland even after death. People advise staying away from this place after sunset.
This is our list of some of the most Haunted places in Delhi. We don't want to spread rumours and this article is entirely based on people's experiences. There are a few more places in Delhi that are haunted and scary. Would you visit any of these places or would you rather stay at home? Let us know in the comments.
Tags
Comments