Table of Contents
Diwali gifts for engineering and tech team to celebrate innovation and excellence.
As the festival of lights, Diwali approaches once again, it's the perfect time to show your appreciation for the brilliant minds that power your engineering and tech teams.
These dedicated individuals work tirelessly to drive innovation and excellence within your organization, and what better way to acknowledge their efforts than with thoughtful Diwali gifts?
In 2023, we've curated a list of 23 top Diwali gifts that will not only delight your engineering and tech team but also inspire them to reach new heights of creativity and productivity.
Whether you're searching for the latest gadgets, inspiring books, or unique tech-inspired presents, we've got you covered.
Let's dive into this year's exceptional Diwali gift ideas to make this festive season truly memorable for your engineering and tech professionals.
🎁
Elevate your Diwali festivities to an extraordinary level! Discover an array of exceptional
corporate Diwali gift
choices curated exclusively for your engineering and technology squads. Step outside the realm of ordinary greetings and sentiments – astonish them with an unforgettable surprise!
10 Diwali Gift ideas for engineering team
Here are 10 gift ideas for engineering team:
1. High-quality notebooks or journals
For a thoughtful Diwali gift for your engineering and tech team, consider providing them with personalized high-quality notebooks or journals. These can be more than just ordinary stationery; they can serve as tools for creativity, problem-solving, and professional growth.
2. Books
Gift interesting books related to engineering, innovation, or personal development. It could be a technical resource or something more inspirational. For an effective Diwali gift for your engineering and tech team, consider selecting books that not only cater to their professional interests but also provide personal growth and inspiration.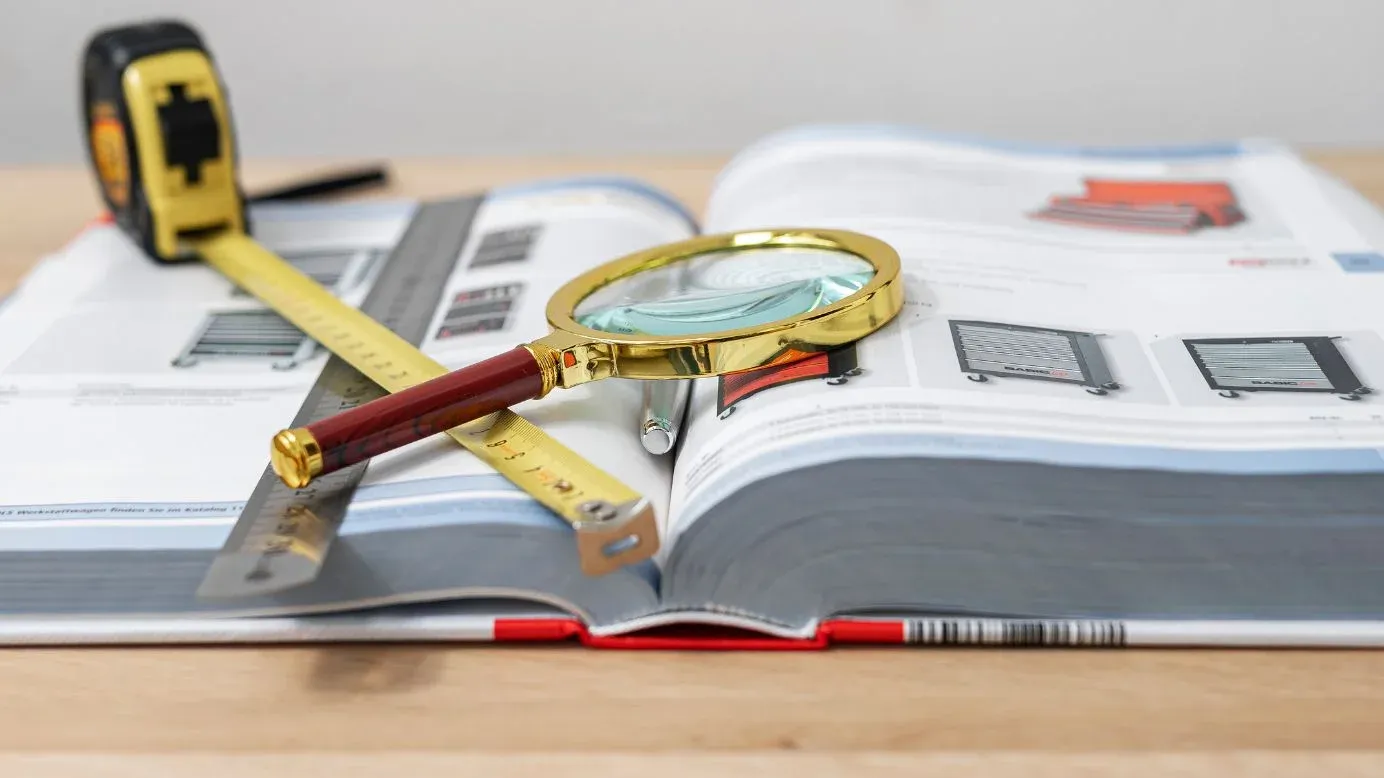 3. Xoxoday gift card
When you're not sure what someone likes or you want to give them lots of choices, gift cards are the way to go. These cards work at all sorts of places, like online shops, fancy restaurants, relaxing spas, and awesome bookstores.
When you give a Xoxoday gift card, you're saying, "You pick something you really want!" It's a nice way to show you care, and they'll definitely love it.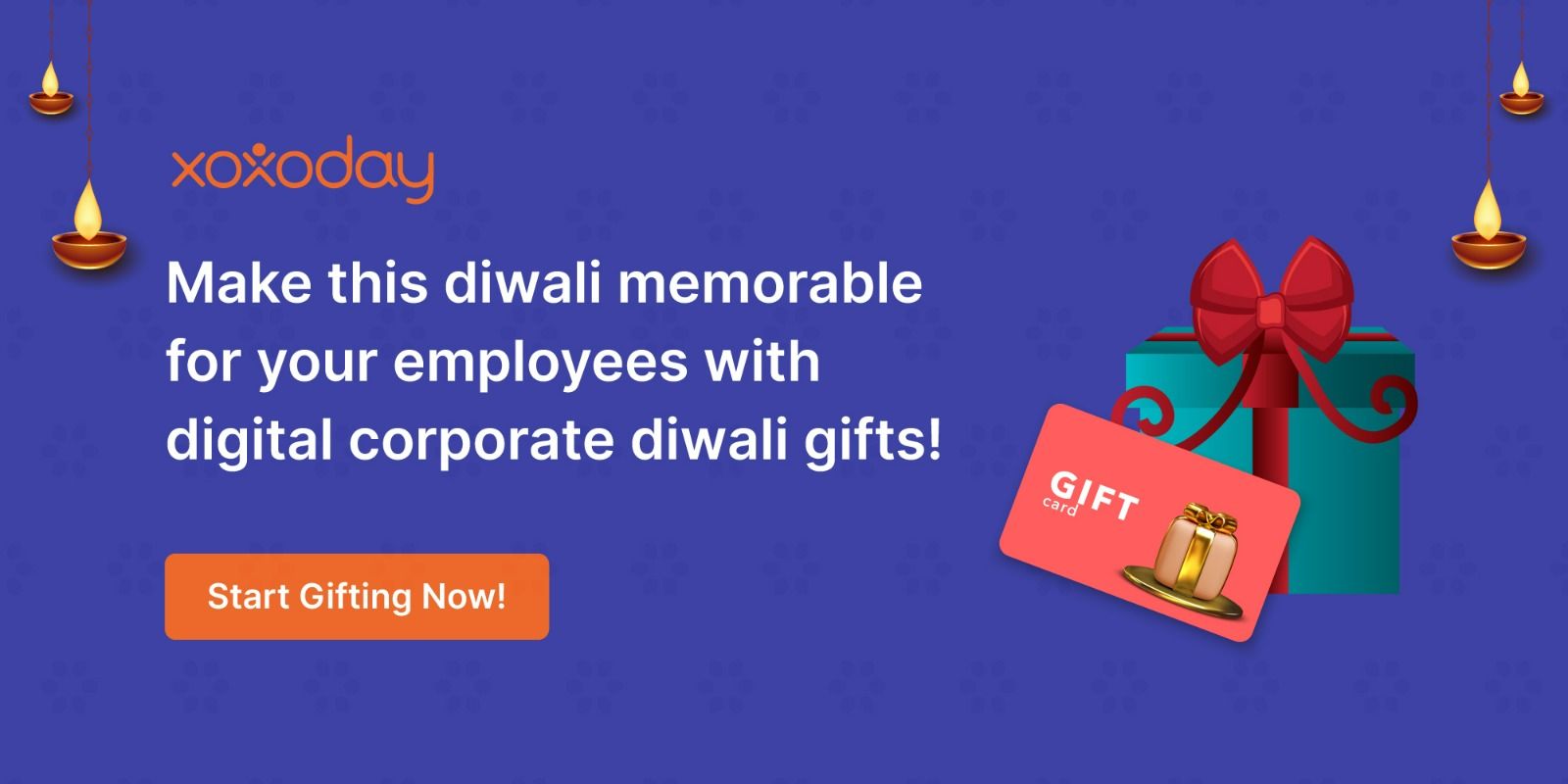 4. Customized desk accessories
For a truly memorable Diwali gift, consider personalized desk accessories that blend functionality with a personal touch. Opt for elegant, engraved wooden desk organizers or sleek metallic pen holders, and customize them with the recipient's name or a heartfelt Diwali message.
5. Tech gadgets
This Diwali, why not light up the engineering and tech team with the gift of technology? Consider gifting them a smart home device like a voice-activated assistant that can make their daily tasks easier and more convenient.
Alternatively, a pair of high-quality wireless earbuds with noise-cancellation features can immerse them in their favorite music or podcasts.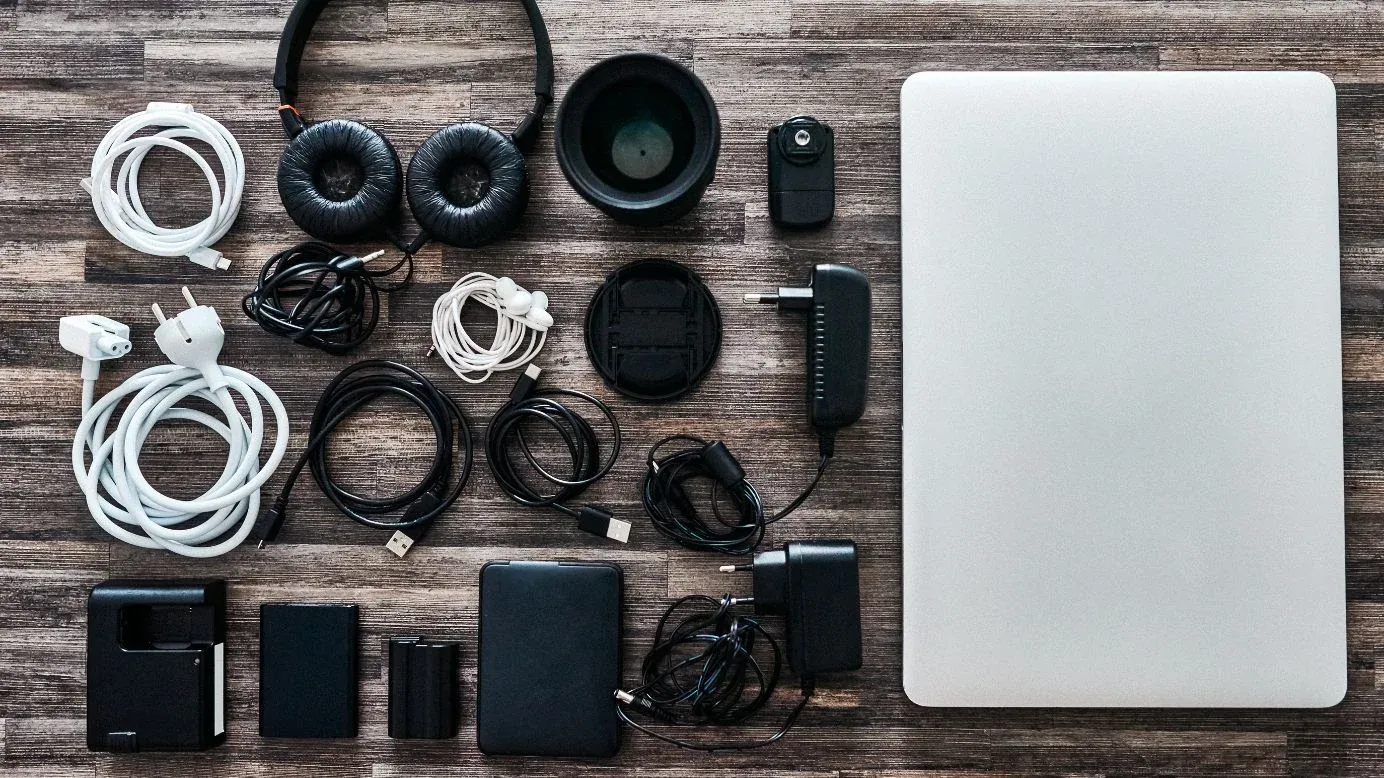 6. Online course subscriptions
Consider gifting an online course subscription to your engineering and tech team. With a plethora of options available, from courses on art and music to technology and business, you can tailor the subscription to their interests and aspirations.
It's a gift that keeps on giving, empowering them to acquire new skills, explore passions, and enhance their career prospects. Plus, in today's digital age, the convenience of learning from the comfort of one's home makes it a truly thoughtful and valuable Diwali present that can illuminate their path to success and fulfillment.
7. Xoxoday link-based rewards
Xoxoday's link-based rewards are like the superheroes of surprises for your exceptional channel partners. You can provide them with a branded link to choose their preferred reward, and instantly be delivered to their recipient. There are added benefits too, including setting expiration dates for limited-time offers, and you only pay when they claim their reward using the link.
8. God idols
Choosing a God idol as a Diwali gift is a beautiful and thoughtful gesture that reflects the essence of this auspicious festival. It signifies the spiritual significance of Diwali, the triumph of light over darkness, and the renewal of faith and hope.
By gifting a God idol, you're not only sharing a physical representation of divinity but also conveying your blessings for love, prosperity, and well-being. It's a gift that carries deep cultural and spiritual meaning, making it a unique and cherished present that will be treasured by the recipient for years to come.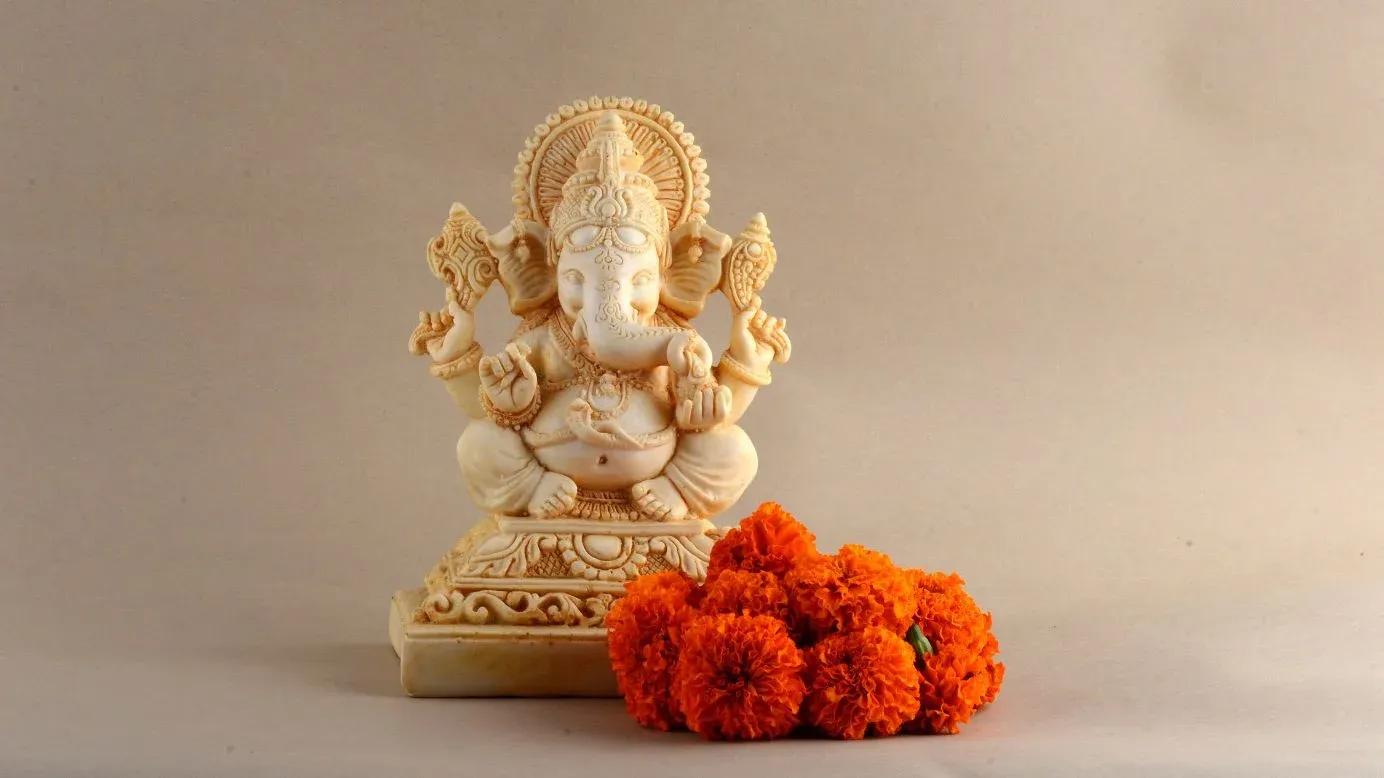 9. Desk plants
Giving desk plants as a Diwali gift is a thoughtful and eco-friendly choice that embodies the spirit of this festival of lights. These little green companions not only brighten up workspaces but also symbolize growth, prosperity, and a fresh start.
Just like the lamps that light up homes during Diwali, desk plants bring a sense of warmth and positivity to any environment. Plus, they require minimal care, making them perfect for busy professionals.
10.  Dry fruit hamper
When you present a dry fruit hamper as a gift, you're not just giving a taste of tradition; you're offering a delightful blend of timeless flavors and well-being.
This thoughtful gesture not only satisfies the palate but also expresses your genuine concern for your loved one's health and happiness. These nutrient-packed treasures are a testament to your wish for their enduring prosperity.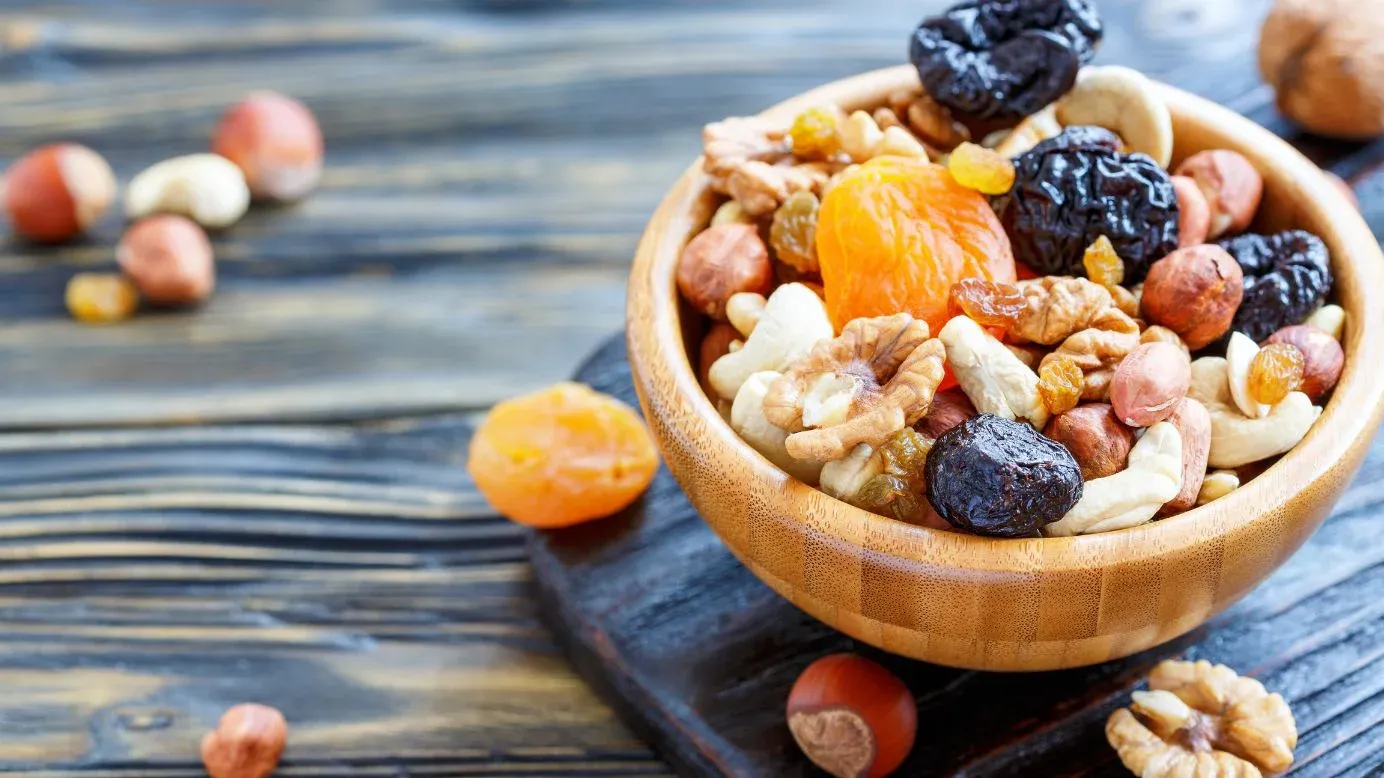 13 Unique gift ideas for the tech team
Here are 13  unique gift ideas for the tech team:
1. Wireless charging pads
Gift your engineering and tech team wireless charging pads – a present that harmoniously blends the spirit of innovation with the essence of Diwali. These cutting-edge devices symbolize progress and convenience, aligning perfectly with the team's tech-savvy nature. Just as Diwali lights up homes, these pads light up their workspace by eliminating the hassle of tangled cords.
2. Noise-canceling headphones
The Xoxoday gift card offers you the chance to indulge in a top-tier experience of noise-canceling headphones exposure from well-known brands like Sony, JBL, Boss, and others. This guarantees a smooth combination of sophistication and outstanding audio quality for your enjoyment.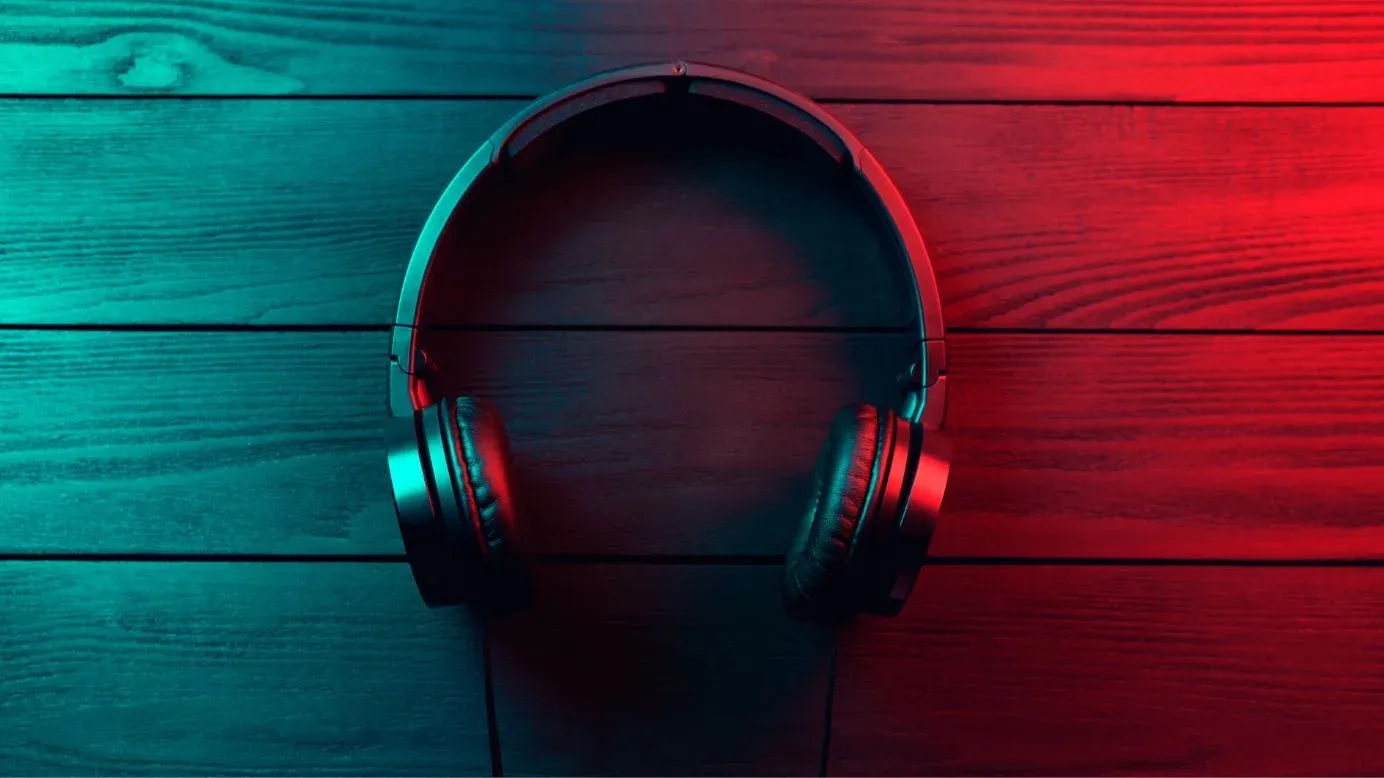 3. Customized laptop sleeves
Gifting customized laptop sleeves to your engineering and tech team this Diwali is a way to fuse innovation with a personal touch. These sleeves not only protect their valuable devices but also showcase your appreciation for their dedication to precision and technology.
By adding a personal touch, you're not just recognizing their skills but also celebrating their unique personalities. It's a thoughtful reminder that, just like the tailored sleeves, each member of your team plays a vital role in keeping things running smoothly and stylishly in the world of technology.
4. Portable bluetooth speakers
Gifting portable Bluetooth speakers to your engineering and tech team for Diwali is like handing them the key to a world of harmonious innovation. These sleek and versatile devices not only enhance their workspace but also symbolize the synergy of technology and creativity.
Just as Diwali lights up homes, these speakers light up the atmosphere with music, fostering a collaborative and dynamic spirit among the team. It's a gift that amplifies their passion for innovation and resonates with the idea that, like the perfect sound, great ideas should be shared and celebrated.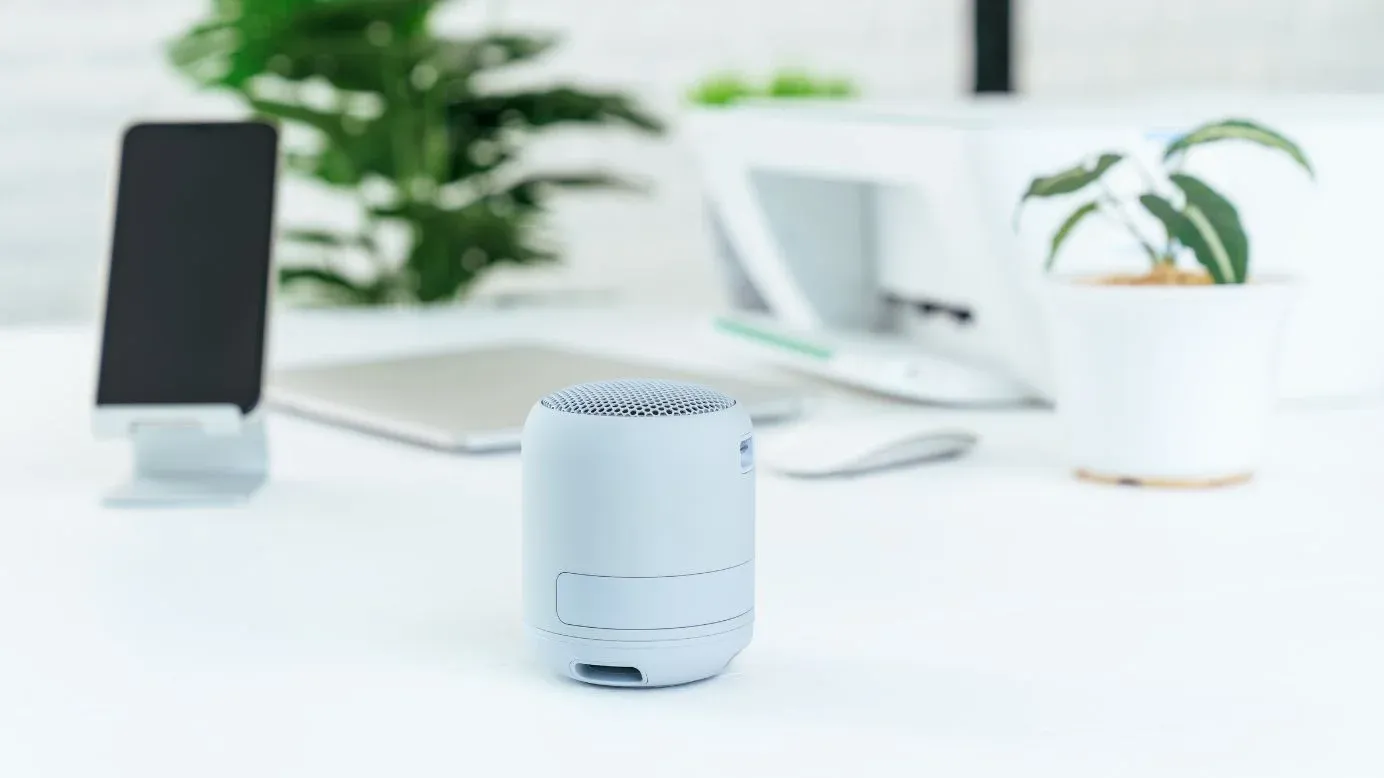 5. Smart notebooks
Gifting smart notebooks is a gesture that combines modern innovation with the timeless charm of handwritten notes. These technologically advanced notebooks seamlessly bridge the gap between traditional pen-and-paper writing and the digital age, allowing recipients to effortlessly digitize their thoughts and ideas.
With features like instant cloud synchronization and easy access from multiple devices, they are perfect for students, professionals, or anyone who enjoys jotting down their inspirations.
6. Subscription services
Streaming service for entertainment, a book club subscription for the avid reader, or a gourmet food delivery service for the foodie in your life, these gifts offer a constant source of joy and discovery throughout the year.
It's a thoughtful way to cater to someone's interests and provide them with experiences and content they love, making every month feel like a special occasion. Subscription gifts not only offer convenience but also demonstrate your consideration for the recipient's ongoing enjoyment, making them a truly memorable and appreciated present.
7. AR/VR gadgets
These immersive devices are not just gifts; they're gateways to new dimensions of exploration and development. Whether it's augmented reality glasses to enhance their work processes or virtual reality headsets for immersive gaming and relaxation, AR/VR gadgets offer a unique blend of technology and entertainment. By gifting these devices, you're not only fostering a sense of wonder but also providing tools for potential breakthroughs in their field.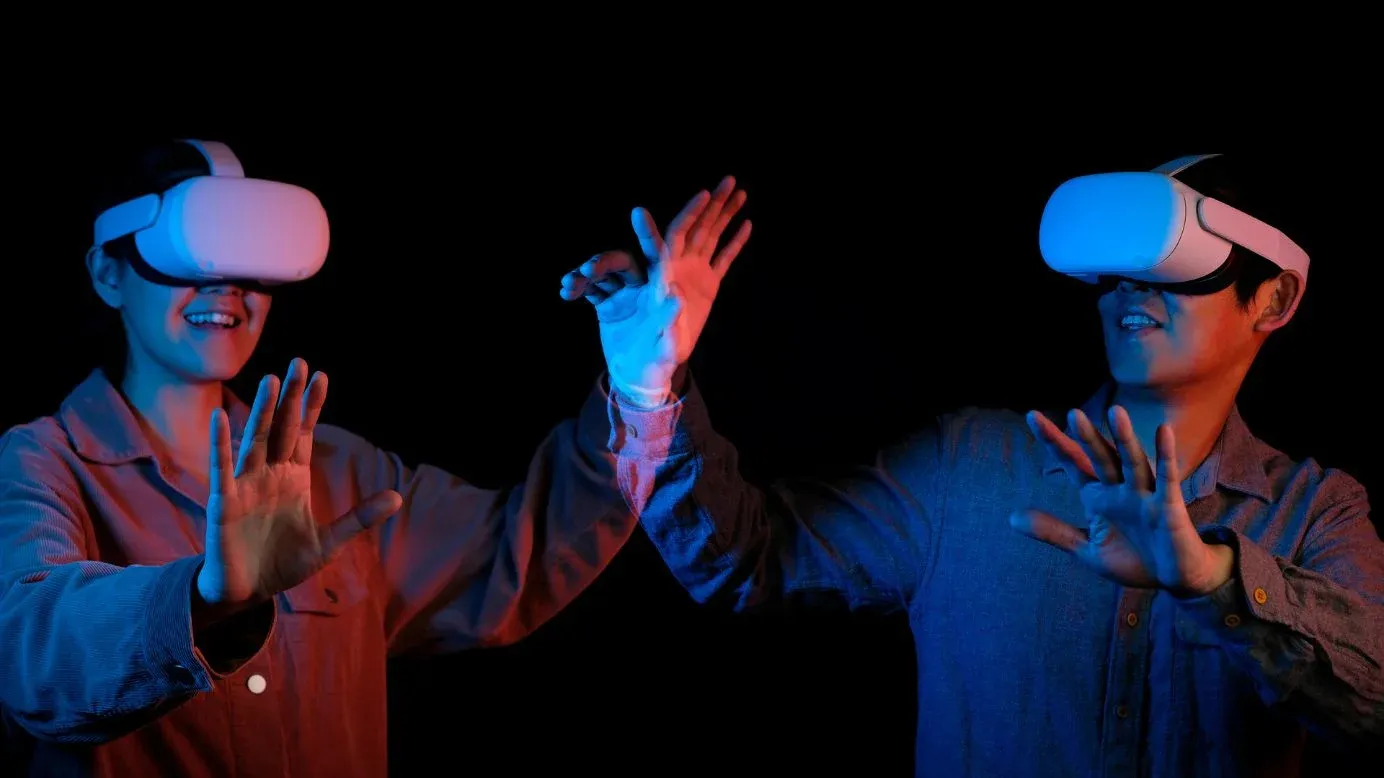 8. Smartwatch
Smartwatches are not only stylish accessories but also versatile gadgets that can seamlessly integrate into their tech-savvy lives. Whether they're tracking their fitness goals, staying connected with notifications, or even monitoring their coding sessions, a smartwatch provides the convenience and functionality that aligns perfectly with their expertise. It's a gift that combines innovation with utility, symbolizing your appreciation for their hard work and dedication
9. Gaming accessories
Sleek mechanical keyboards with customizable RGB lighting for the PC gamer in your life, or wireless controllers with ergonomic designs for console enthusiasts.
Gaming headsets with immersive sound quality and noise-canceling features are also a fantastic choice to enhance their gaming adventures. Don't forget about gaming mice with precise sensors and customizable buttons for that competitive edge.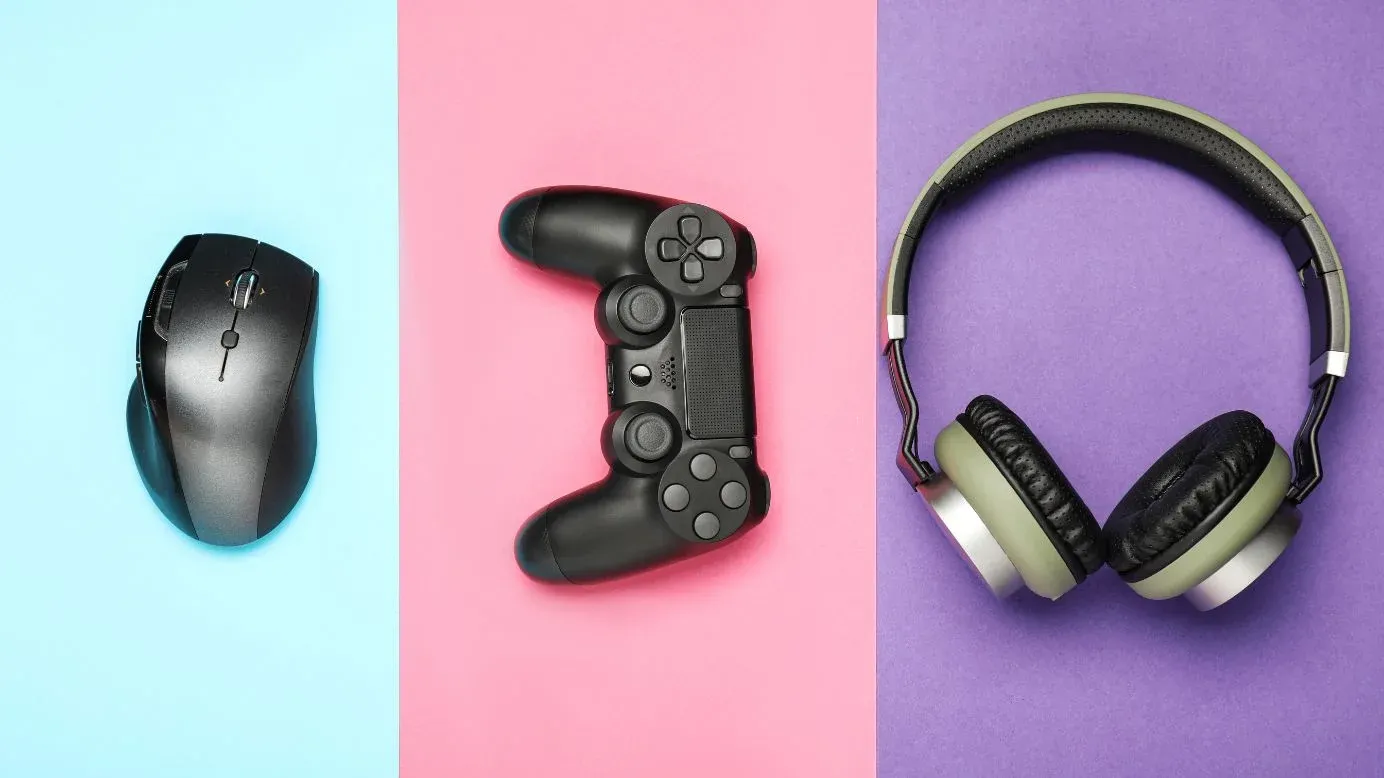 10. Tech gadgets
Create a technology-inspired package containing items like portable chargers, wireless headphones, and a smartphone stand. Gain support for your technical inquiries and problems from the Xoxoday tech experts.
11. Robot kits
Robot kits are not just presents; they're gateways to a world of science, technology, engineering, and math (STEM) exploration.
These kits come in various complexity levels, from beginner-friendly to advanced, making them suitable for kids and adults alike. Assembling and programming a robot fosters problem-solving skills, promotes hands-on learning
12. Inspirational posters or wall art
Give the gift of inspiration this Diwali with a personalized touch. Instead of the usual Diwali presents, consider gifting a beautifully crafted inspirational poster or wall art that resonates with the recipient's passions and goals.
This thoughtful gesture will not only brighten their space but also serve as a constant reminder to stay inspired and motivated throughout the year ahead. It's a meaningful way to celebrate the festival of lights, illuminating not just their home but also their spirit.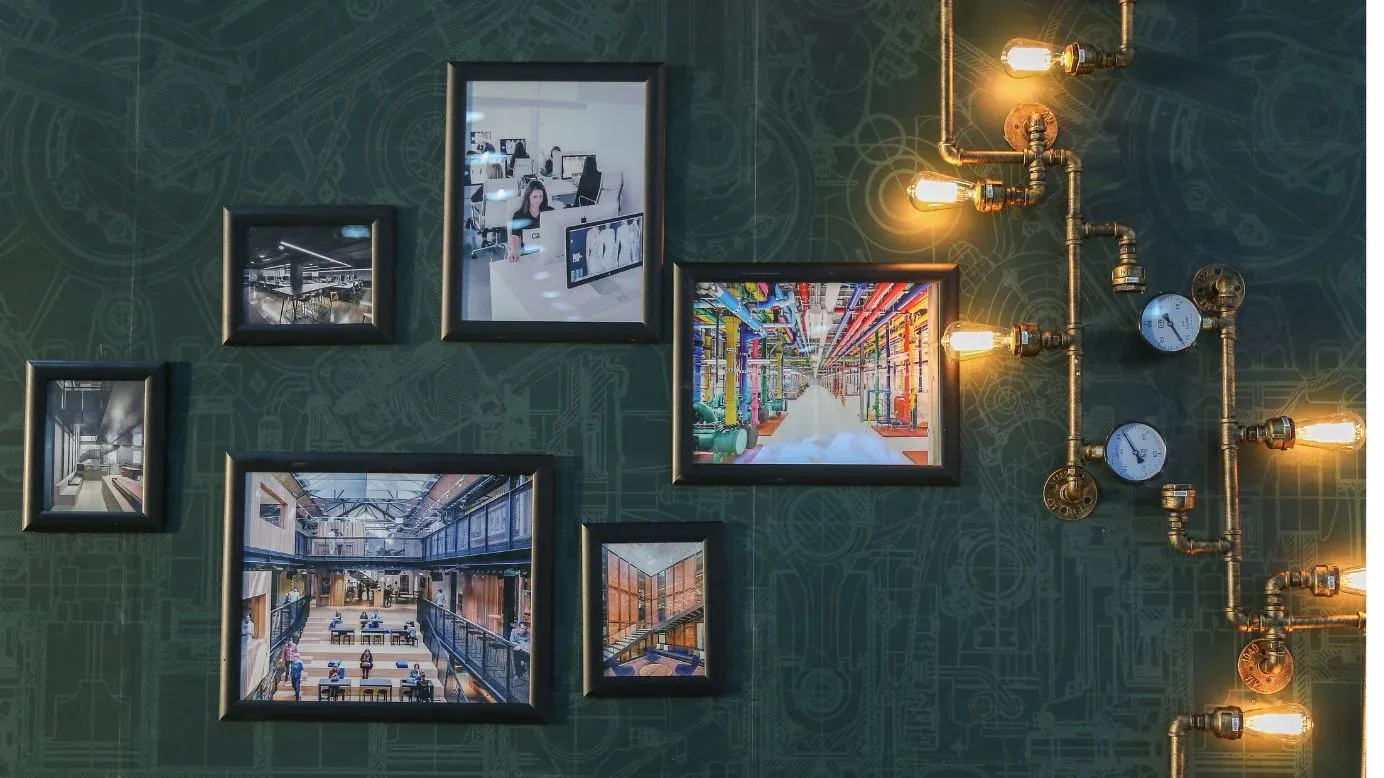 13. Coding based classes
Coding is the key to unlocking endless possibilities. These classes will not only empower your team with valuable expertise but also ignite their passion for problem-solving and innovation. It's a gift that keeps on giving, as the skills they acquire will continue to benefit your organization long after the festivities have ended.
Corporate Diwali gift box by Xoxoday Plum
Embark on a captivating journey through a spectrum of choices, ranging from the essential to the most luxurious brands, rendering your selection process a truly enriching experience.
The Xoxoday Plum Diwali gift box doesn't merely offer gifts; it unveils a realm of personalized preferences that your corporate family will undoubtedly treasure.
Why opt for Xoxoday Plum for your corporate Diwali gifting needs?

1. Streamlined bulk gifting: For businesses seeking operational efficiency, Xoxoday Plum simplifies bulk gifting with seamless processing. In just a few clicks, you can effortlessly send out multiple gift cards, ensuring a hassle-free reward experience for your esteemed recipients.
2. Unparalleled security and scalability: Trust forms the foundation of our service, and Xoxoday Plum guarantees secure and scalable transactional management. Real-time processing, unwavering compliance, and data resilience are the cornerstones of our commitment to your peace of mind.
3. Instant gratification: In today's fast-paced world, the swiftness of delivery matters significantly. With Xoxoday Plum's gift cards, recipients receive their tokens of appreciation within seconds of selection and purchase, making the experience not just memorable but also delightfully immediate.
4. Versatile denomination options: Recognizing that every use case is unique, Xoxoday Plum offers flexible denomination choices. Streamline reward redemption with a variety of payment methods, including points, codes, and other payment gateways, tailored to meet diverse preferences.
With Xoxoday Plum, the act of Diwali gifting transforms into an art form that intricately weaves together personal preferences and heartfelt appreciation.
This Diwali, let your choice of gifts be a reflection of the deep gratitude and respect you hold for your corporate family. Opt for Xoxoday Plum and embark on a gifting journey that isn't just memorable but truly unforgettable.
Conclusion
Celebrating Diwali with your engineering and tech team in 2023 offers a wonderful opportunity to express your gratitude and admiration for their hard work and dedication.
The 23 top Diwali gifts we've explored encompass a wide range of options, from cutting-edge tech gadgets to personalized tokens of appreciation. By choosing a thoughtful gift from this selection, you can not only brighten their festive season but also motivate and inspire them for the challenges and innovations that lie ahead.
This Diwali, let your team know that their contributions are valued and that their brilliance continues to illuminate your organization's path to success. Wishing you and your engineering and tech team a prosperous and joyful Diwali!
---