15 Romantic and Unusual Date Ideas For Valentine's Day to Woo Your Partner!
Valentine's Day is just a month away and the hardest part of this day is deciding what to do to make it a perfect day for your partner. There are plenty of things that you can do instead of watching Netflix and chill at home. It doesn't matter who you are taking out, how serious you are about your relationship – a date can always be made memorable. So here are some of the best and the most romantic date idea for Valentine's Day to ensure your special day is not a boring and free of clichés.
Romantic Date Ideas for Valentine's Day
Picnic In
This year, Valentine's Day is falling on Wednesday. But all the lovebirds out there will make sure to go on a date with their significant other. While going on a date is one of the most common ways to celebrate Valentine's Day, a picnic can take the idea of a date up a notch. If you're working on Valentine's Day, you'd perhaps want to consider making this an indoor picnic date. While it may be cold outside owing to the wintry winds of February, a picnic within the walls of your home can be cozy and extremely fun. Lay down a rug/blanket set up some candles and make the lighting warm, throw in some pillows to make the ambiance perfectly cozy and you're all set for a romantic indoor picnic.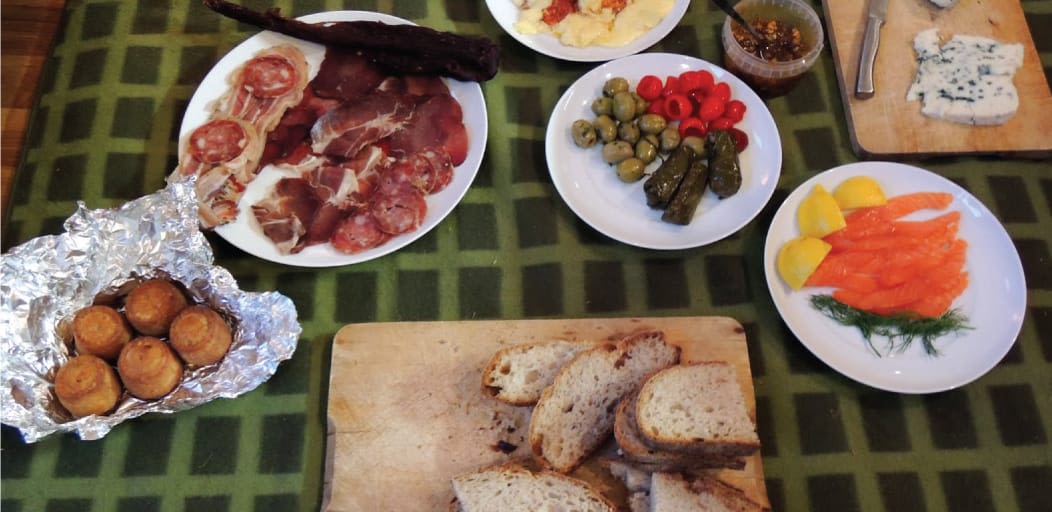 Your partner will definitely love this picnic cum date idea for Valentine's Day. You can make French fries, prepare some ready to cook food or simply order your favorite using from your favorite restaurant. Watch a movie together, sing with karaoke or if you want to go close to nature, flip the channel and watch Nat Geo or Discovery. A picnic without cold and bugs crawling on your blanket would be fun, right?
A Surprise Date
If you haven't done this already, I strongly recommend you to consider planning a surprise romantic date for your partner to enrich your relationship. It is easy to get comfortable in a relationship and take the other one for granted over the years. So, make sure that your partner is happy, surprised and loved when you go the extra mile to plan something they would really enjoy.
Your partner would love watching sunrise up from the sky in a hot air balloon. To make the date extra special bring snacks and beverages of his or her choice. A surprise date is as good as taking your mate on a blind date- kind of. Inform your partner about the dress code and the location where they should meet you. And from there take them to a swanky bar in the city or to a concert then they would love to be a part of. Another romantic date idea for Valentine's Day is to celebrate the day on a rented yacht. Experience the beauty of the sea with extravagant amenities and delicious cuisine. How about a ride on a Shikara with your loved one or a musical surprise at home. You could also play a personalized clip for your loved one while their favorite movie is playing at the theatre or you two could attend a professional cooking class and learn to cook together. 
If you are in the mood to surprise your loved one, Ruh is the place for you.Ride in a chauffeur-driven Audi A6 to your destination and welcome an evening full of romance.
Go Places
If you and your partner are foodies, this can be one of the most interesting date idea for Valentine's Day. Take a liberty of waking up a little late than usual. Ditch preparing breakfast. And head to your favorite café for the most awaited dose of caffeine followed by some amazing breakfast. Take your bae out on a lunch date to a restaurant that serves your favorite type of cuisine and beverages. If you are working on Valentine's Day, you can take an extended lunch break. Enjoy the feeling of dining in the woods attaches an adventure at Cilantro.
A way to grab someone's heart is always through romantic plans and dates. So, in the night, you can book a romantic candlelight dinner date for him or her, close to your place. Candles, yellow lights, the aroma of mouth-watering dishes will give an exceptional feel to your romantic candlelight dinner date. To continue the plan of trying out various places around the city, you can visit a popular Ice cream parlor and try out various desserts. Celebrate your love for food and your partner with this unique date idea for Valentine's Day.
Experience the Adrenaline Rush
Dating somebody can be an adventure in itself. But if you are dating an adventurous girl on a man and you are tired of regular dates, this is an out of the box date idea for Valentine's Day. It doesn't matter if you are single or married, adventurous dates are for active people who love to get out and play together.
This Valentine's Day, if you are planning to get away from the hustle bustle of the city, instead of going on romantic tour you can opt for an adventure tour. The one that includes horseback riding, a road trip, or even kayaking. If these things are too common for you, try your hand at archery, rope course, two-way zip lining or wall climbing. Dating is not just about spending romantic time with each other but it is more about creating memories and sharing fun experiences. So, adventure date is a different way of knowing each other better. And that's exactly what you want to do on Valentine's Day, isn't it?
Do you love flying? Would you like to soar across the skies? Enjoy a view of Bangalore in a Cessna Aircraft with your partner.
Relaxing Spa Date
Who doesn't like to get relax after a tiring day at work? A spa place of pampering and relaxation, and going on a spa date is unique date idea for Valentine's Day. Yes, this kind of dates can be a little towards expensive side for some. But if your Romance is new or you are planning to propose the girl or guy a spa date will help you score brownie points. Most of the spas offer couples spa during Valentine's Day. It includes massage in private room with aromatic candles all around and calming chants or music to soothe your mind.Have a wonderful and relaxing spa session of couple massage to heal and rejuvenate yourselves.
Another way of having a rejuvenating experience without spending a lot of money is to create a spa at home. This is most romantic date ideas for Valentine's Day. Since Spa is all about massage and relaxation. If you don't know how to give massage you will be able to find many videos on the internet to help you out. Once you feel you are ready, you can give a few options to your beau for this at home Spa experience. Plan a relaxing bath for him or her with skin softening bath oils and set up the mood with some candles, aroma diffusers and soothing music.
City Tour
Often it happens that our busy schedules do not let us explore the city that we're staying in. If you are staying in the city since childhood it is possible that you know each and everything about it. But if you have moved to another place or your partner is not from the same city, giving him or her, a romantic City tour is a different date idea for Valentine's Day.
Often there are plenty of romantic places that we never get to visit. So, this is the time to go out and explore those places with the love of your life. And if you are not a romantic kind of couple you can go for a generic city tour for couples. In these tours, you will be able to experience and explore the unknown facts about your city. City tour for couples includes visiting important monuments and treating your taste buds with authentic local food. It also includes visiting unexplored allies that have been calling you for years. The romantic city tour includes romantic lunch or dinner dates customised for you, where you get to spend some quality time with your partner. 
Scavenger Hunt
Most of us have already played Scavenger Hunt as kids. Treasure Hunt on Scavenger Hunt is a unique date idea for Valentine's Day. You can celebrate your anniversary or just let your partner know how much you love them. With little planning, creativity, and effort, you can create a romantic Scavenger Hunt. An easy trick to plan a Scavenger Hunt is to decide the Treasure and its place. Once you have decided the prize it becomes easier to work backward on the clues.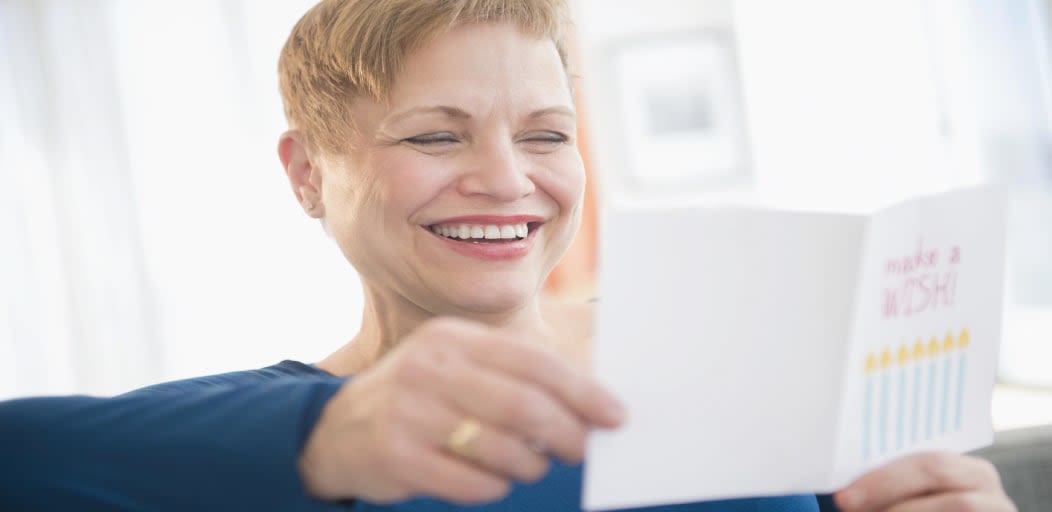 Plan it in such a way that the activities or location the clues are going to have a meaning for you and your partner. Use the locations where you and your partner have created amazing memories. To keep things simple, plan a scavenger hunt around your house or the neighborhood. Make sure that the clues are special too. You can write something like 'the first movie theatre where we watched a movie together' or something that's related to both of you. Going one step further, you can also use photographs of that place. Add in little prizes and gifts throughout the Scavenger Hunt leading towards the final surprise. This is an exciting way of showing your love towards your partner.
Stay Fit
Most of the times, people start their fitness regime at the beginning of the year as a part of New Year's resolution. But when it comes to fitness, it is never too late to start. So, this year take your partner on a unique date that will keep you both healthy in and out.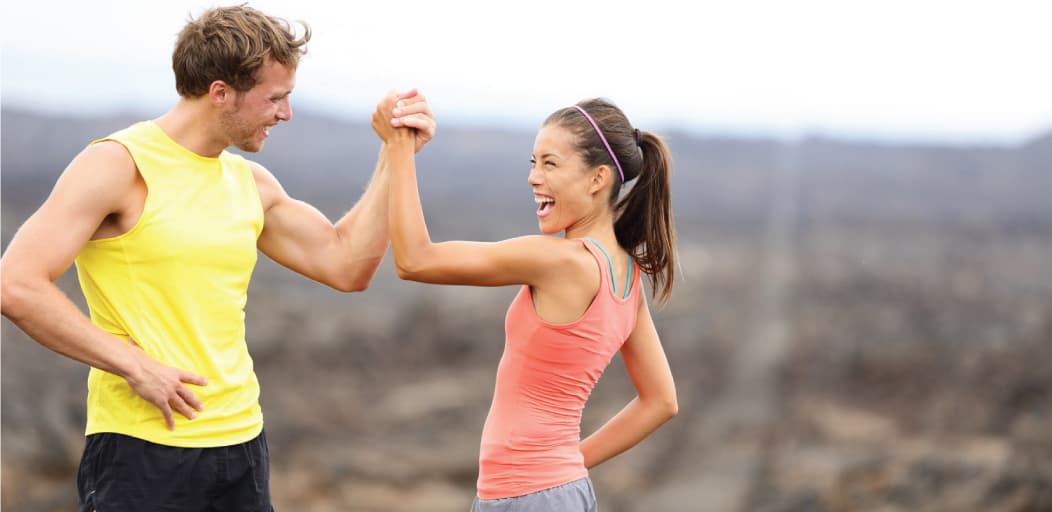 As the Bhagavad Gita says, 'yoga is the journey of the self through the self to the self'. There are plenty of yoga classes around you that help you in achieving peaceful and healthy mind as well as a strong and flexible body. There are couple yoga classes in most of the cities that help you bring closer to each other. It includes exercises life partner breathing, partner twist, buddy boat pose, forward fold and so on. With the help of these poses, you get to know yourself and your partner better. This may not be a typical romantic date idea for Valentine's Day, but it is a unique one that will keep you both healthy.
Go Wine Tasting
While wine sales in India are increasing every year, wine tourism is also on the rise. In various fine arts in India doing their best to make sure that peoples interest in wine and wineries is here to stay. Wine tasting tour is another romantic date idea for Valentine's Day. These vineyards tours are best experienced over a course of a weekend making it a perfect weekend getaway.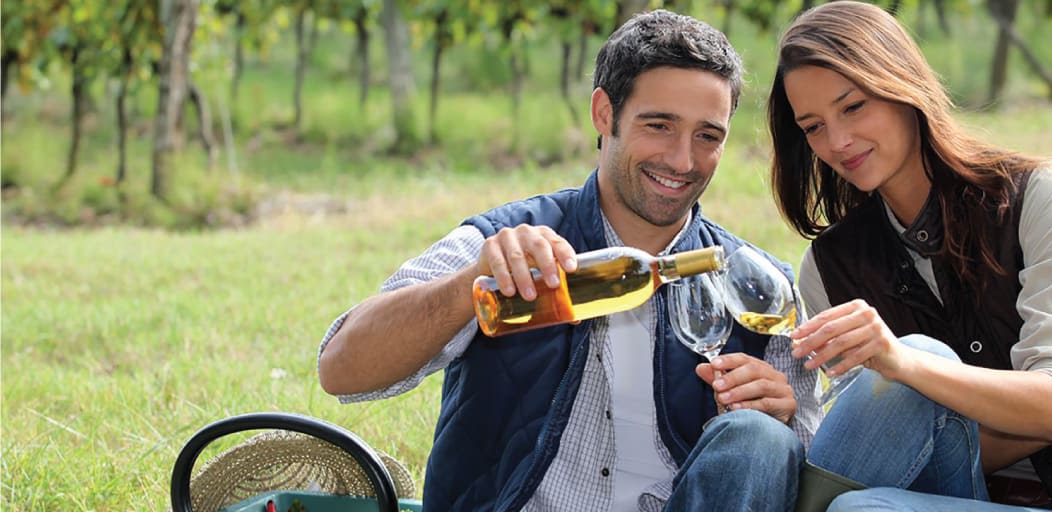 In India, there are two wineries in Nashik, one in Solapur, one close to Pune and another two close to Bangalore. Choose a destination that is closest to you and book a wine tasting tour. Wine tasting tour packages are for 2 persons. It includes history and information about wines, vineyard tour, wine tasting session. You can also see the process of winemaking. Usually, these vineyard tours last for about 3 hours and include a buffet lunch for a couple. If you are planning to stay over a weekend, you can book a chateau or a deluxe room adjacent to the Wine Yard. Since wine has always is always associated with romance, visiting a Vineyard to celebrate Valentine's Day sounds perfect.
Romancing Over Art
We Indians do not think about different date ideas for Valentine's Day. Have you ever thought about a date in an art gallery or museum? Spend some quality time through the romantic rooms with most captivating artworks. Often, museums and art galleries offer special valentine's day packages for couples with a special guide. The guide takes you through all the sections and explains all the artworks. So even if you don't know how to 'see' the artworks, he will help you understand them better.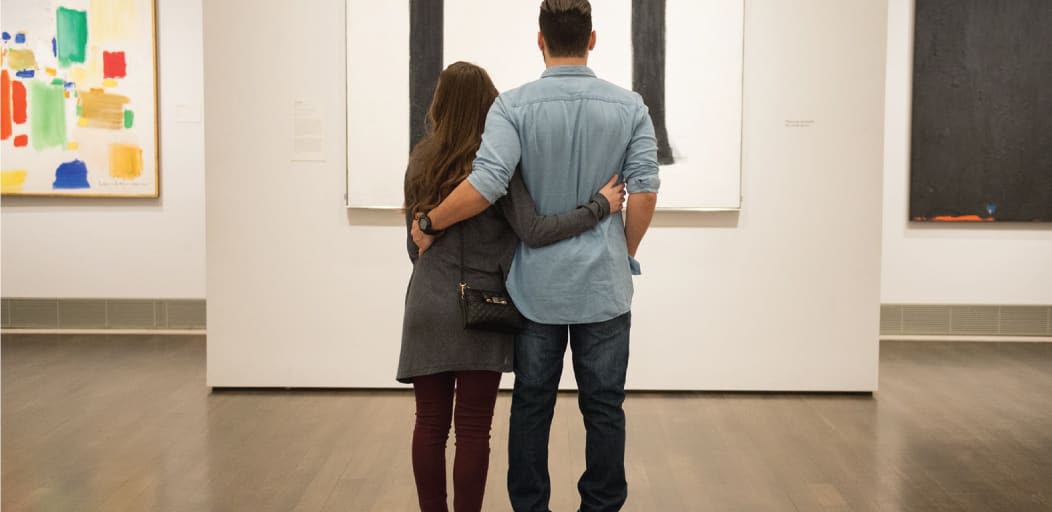 If both or either of you is a lover of arts or history, this could be one of the most romantic dates for you. With word class art and an expert to answer all your questions, you get an experience of a lifetime. You may want to start or end your tour with a glass of wine and enhance the experience. Or you can plan a romantic candlelight dinner after the tour.This Valentines Day, learn about the art of making a terrarium with your special someone. Learn the nuances of nurturing a beautiful plant in a glass container
Starry Nights
The space out of human habitat has always been a mystery to the world. Most of us, as a child wanted to be an astronaut to explore the tempting sky with twinkling lights. But if you never leave the city and travel to a place with no lights, it would be hard to experience the magical sky. Going out for stargazing is a romantic date idea for Valentine's Day that you must try.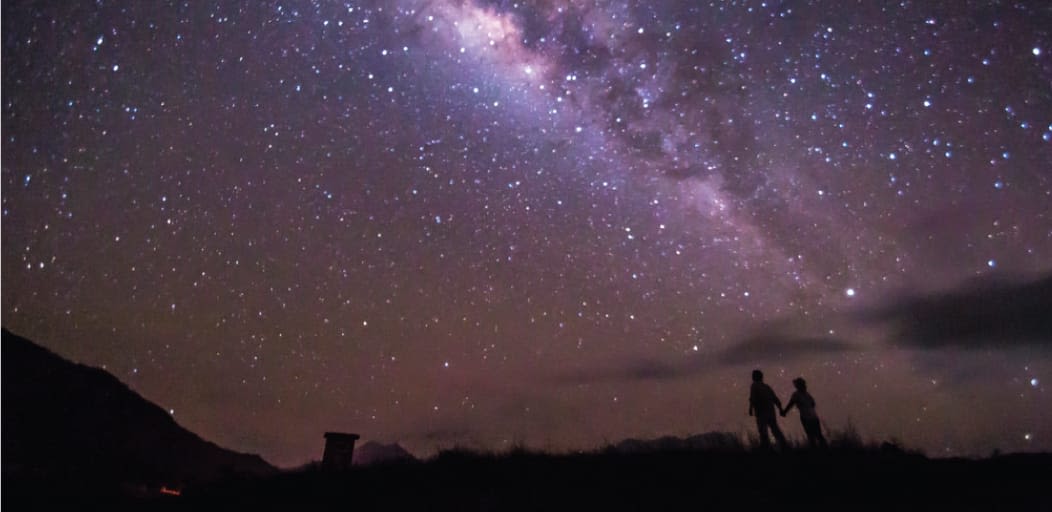 There are 20 places in India from where you can enjoy watching the stars. Nubra Valley in Ladakh one of the most popular place among people who study astronomy. The valley has much more to offer. During the day, you can enjoy the beautiful landscapes and mesmerizing lakes. While your nights will be shining with glittery skies.
Rann of Kutch and Jaisalmer are two more places where you can book a stargazing package along with a guide and all the equipment. If you are planning to go on a stargazing date, make sure to carry necessary equipment and safety instruments. Also, do your research well before heading to stargazing. Because a little bit of knowledge will add up to the experience. Enjoy the twinkling lights of the stars with the warmth of love.This year on Valentines Day, discover the different colours of romance as you spend the eve under a billion stars.
Recreate Your First Date
First dates are always special for all. They make me think of butterflies, roses and all things sweet. It is the first time in a relationship where the two meets and trade their thoughts, touch, and hearts for the first time. So, if you have been seeing someone for a long time or if you are married for long, it is time to rewind and take your partner on your first date. Recreating your first date is one of the most romantic date ideas for Valentine's Day.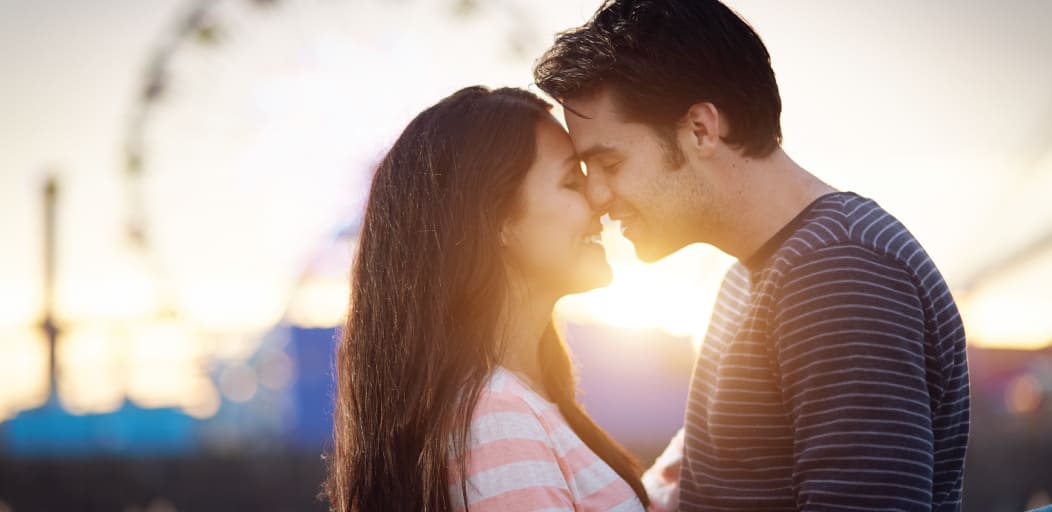 And it would be even better if you can keep it kind of secret unless you reach the actual location. This might need a little preparation. If you have forgotten the finer details, ask your partner about them without being too obvious. Book the same table, wear the same clothes and go to the same place. This will bring back the sweet memories from the past and make your valentine's day more special. In addition to this, ladies, you can take an advantage and WOW him while he is not at all trying to woo you like the first time. Recreating your first date is all about having fun and revisiting the memory lane.
Sweet Overdose
Are you stuck in the same old rut of dining out and watching a movie for a date night on Valentine's Day? Ditch the queue waiting for a table. Just stay in and get cozy. Instead, you can order from your favorite dessert place and enjoy of full desert dinner. This is a very sweet date idea for Valentine's Day, literally. The idea is to have only desserts as dinner.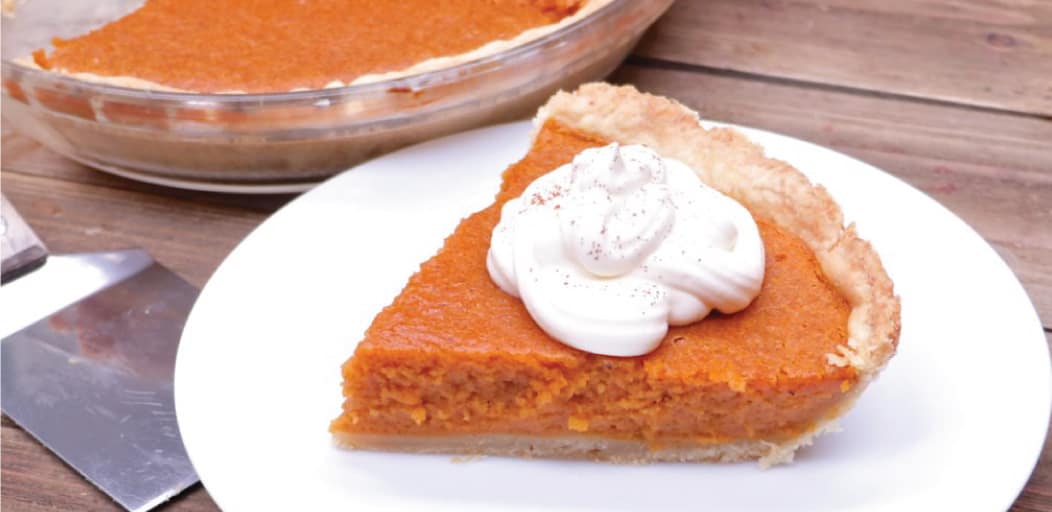 So, you can make or order a meal at home where chocolate is a part of every course. And if you think that chocolate can't be the main course you should try preparing ravioli as your main course. Or you can divide the responsibilities among the both of you and surprised the other with your creative and sweet creations. You can find the recipes online for the desserts like homemade almond joy, truffle balls, Germain chocolate pie and many more. You can also include chocolate fondue in the meal. Deep in your favorite cheese or strawberries in homemade fondue. Turn some romantic music on, with some candles and just enjoy your partner's sweet company.This valentines, learn to bake the cake with your loved one and acquaint yourself with various delicious recipes.
Rent Your Dream Car
Not all of us are so wealthy that we can buy a luxury car and take it out for a romantic date. But you can rent one. Renting a luxury car to pick up your date is an uncommon date idea for Valentine's Day. If it is your first and date it will surely make a lasting impression on her. You can experience the luxury parenting Mercedes S Class, Mercedes E class and Audi Q7. You can drive all these cars around the city for 8 hours. The uniformed chauffeur will be at your service. The experience includes maintenance cost and the fuel cost for the car. So, plan a day date with the love of your life and rent the car for the entire day to woo her mind.
If Mercedes and Audi are too mainstream for you, you can also rent a Rolls Royce ghost series 2. Rolls-Royce is a luxury car that catches eyeballs every time it rolls out. You can indulge in a one-hour ride of this world's most stylish car driven by the uniformed chauffeur. Do you plan to propose to your sweetheart? Enjoy at the Northern Gate in a chauffeur driven luxurious Mercedes car, you will be greeted with a beautiful bouquet of flowers and a promise of a memorable evening.Some may find this ride a bit towards expensive side but when it comes to winning somebody's heart it is worth it.
Board Games
A date is all about having fun with your spouse. So, it doesn't really matter whether you are going out or staying at home unless you are having a good time. Playing board games with your partner is a different date idea for Valentine's Day. Since Valentine's Day is falling on Wednesday this year, you can go out for dinner and play these games at home with a cup of hot chocolate or your favorite coffee. We all have played these games as kids but it is fun to play them as adults as well. You can also buy a board game set from the market that has 5 to 6 board games. Most famous couples board games are Ludo, monopoly, snakes, and Ladders and believe it or not, chess.
If you are not much into board games, you can play with playing cards. Find the couples only card games on the internet or play the ones that you already know. Play fair or cheat a little, it is all about spending quality time with each other.
These are just some out of the box date ideas for Valentine's Day for you. But you can try something else or twist these ideas in your way. How are you going to celebrate this year's Valentine's Day? Share your ideas with us and comments so let us know if you like any of these ideas. Have an amazing V-Day celebration!
Tags
Comments